Before you even start orientation week, you already think you know what college life will be like–parties, going to class whenever you feel like and ice cream for breakfast. Sometimes the actual experience is exactly what you think it would be, and sometimes you realize that college life couldn't be more different than everything you thought.
Roommates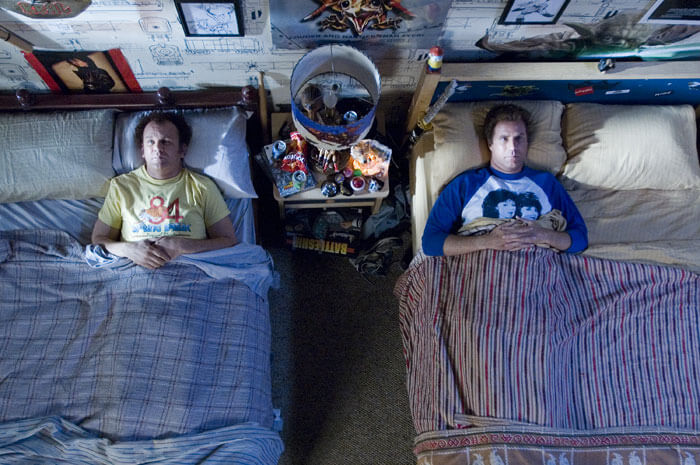 What You Expect: Crammed in Tight
You think having a roommate will suck, especially if you grew up never sharing as much as your siblings clothes. You worry they won't watch The Office and won't want to stay up until 3 a.m. binge watching it with you. Or what if they bring dates over all the time? Worst of all, what if they believe in a communal kitchen and eat all your food? Then again, for the more optimistic folks, you might expect your roommate to be your BFF from the very first day because arent roommates supposed to be your first college friend?
What You Get: BFF…Or Nah?
"My freshman year…I had this expectation that [my roommate and I] were going to be really close, considering we lived together and we had a lot in common. But she wasn't ever really around, and when she was around we wouldn't talk because she'd be watching shows on Netflix," University of Iowa senior Ali Mictretta. "Then my sophomore year, I lived with this amazing girl who gave me the experience I was originally hoping for. [When going through I difficult time] she was there with me every step of the way. I came home from classes…and my favorite snacks and desserts were on my desk, with a sympathy card too. It was such a small gesture but it meant so much to me." Everyone has tiffs with their roommates, so don't expect every roommate you have to be on the same page as you. Your roommate experience all depends on the person. You may meet your very best friend while trying to decide how to stack your beds. Or you may never meet them if they spent most of their time elsewhere.
Food Options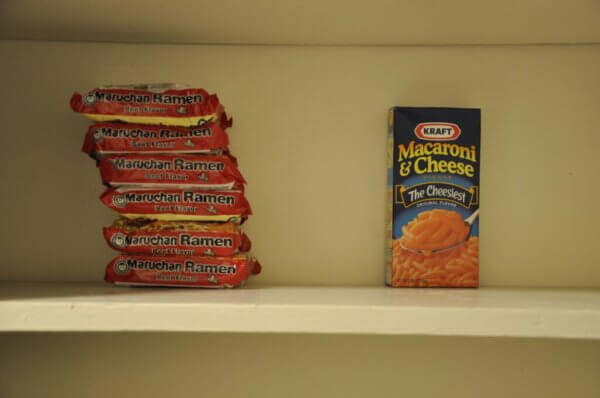 What You Expect: Mom's Cooking
You're moving away from your parent's home cooked meals but hey, you get a full-on buffet every time you go to eat at the dining hall. "I was expecting the food to taste terrible, but for the most part it was pretty yummy! I think dorm food gets a bad rep just because it's the same kind of food over and over—the food itself though is actually pretty good," University of Iowa senior Ali Mictretta said. And when you can't make it to the lunch times, you can make all the Spongebob-shaped mac and cheese you want. What in the world could possibly be wrong with college food?
What You Get: Dining Uncertainty
"I thought it would be pretty bad, only to my surprise it was actually worse than that. It was really disgusting, and it didn't get any better, even when I moved to a different school," University of Central Missouri junior Riley Schawo said. College food is shaky ground. For every story about the blessing of dinning hall buffets, get ready for a horror story how much it sucks. What you're served in the dining hall is something easy to prepare and made in bulk—not momma's famous chicken noodle soup. Like any buffet, if you come right as the food's being served, it'll taste much better than if you come an hour later.
Greek Life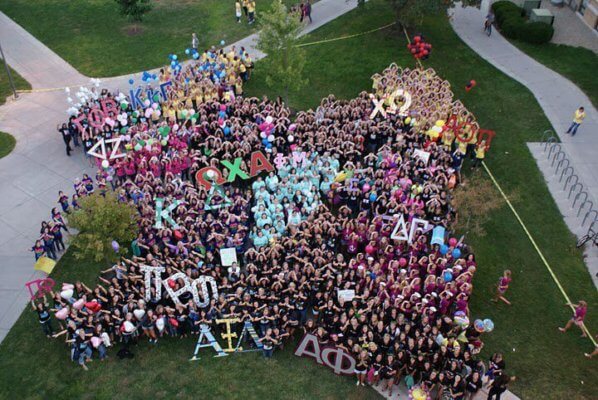 What You Expect: Raging Parties and Basic B-tches
There's a certain expectation for Greek life on campus, either very good or very bad. Often times sorority girls get labeled as ditzy blondes who buy their friends and stick up there noses at GDIs. Frat guys on the other hand seem to only care about those blondes and booze. Oh, and let's not forget boat shoes.
What You Get: Dedication and Betterment
"I didn't expect fraternities to be anything other than people who sit around and drink all day. Now I know that [at least mine] is a group of men who genuinely believe in brotherhood and bettering ourselves and others," Augustana College freshman TJ Mulcahy said. Frats may host the best parties, but they probably also host social events like fundraisers, marathons and other activities to do on a Saturday that don't involve crowded dance floors or sticky basements. And sorority sisters tend to hold high positions in organizations around campus. Sometimes recognizing these great accomplishments is difficult when you're not truly immersed in the culture.
Maturity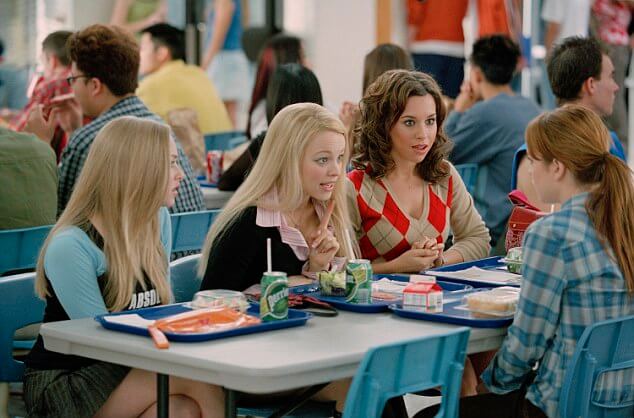 What You Expect: Actual Adults
College is a big bubble of sprouting adults. You think everyone will be an actual grown-up, that everyone accepts diversity and all that clique stuff from high school remains in the past. After all, we're all just trying to figure it out, and no one actually knows what they're doing. Might as well stick together, right?
What You Get: "Grown-Up" Mean Girls
Sadly, one year between high school and college won't cause everyone to suddenly act like an adult. "There was a girl on my floor whose roommate never came, and she was having trouble making friends. These girls on my floor had begun harassing her, purposefully avoiding and excluding her," University of Iowa junior Molly Parrish said. "Later on in the semester, that same group of girls started using the same tactics they used on the first girl on me. I ended up transferring schools because of the way the university handled situations like this. It was an extremely crazy time, and it showed me how truly cruel people can be." This is not to say that everyone at college is going to be awful—I promise you will meet cool people who embrace your quirks—but be prepared to meet people you can't believe don't get carded at R-rated movies.
Class Schedule
What You Expect: Hour-Long Breaks
The new and flexible time structure of college probably ranks high on the lists of things you're probably most excited about for college. You no longer have to get up at 6 a.m. every morning because some of your classes don't even start until 10:30 a.m. Hell, some Tuesdays and Thursdays you might not have classes until noon. Having blocks of time between classes means skipping back to your dorm to nap and feel refreshed for your evening class.
What You Get: Lots of Guilt Work
Surprisingly, college grants you both lots free time and none at all. "I have more free time than I thought, but still not enough time in the day. I fully expected, due to my major [music education], that even when I wasn't in a lecture or a lab, I would always have something that I have to do. I surprise myself and find I have time with no obligations," Mulcahy said. That hour in between classes actually makes being productive difficult; it's a weird chunk of time where going back to the dorm or get too deep into homework doesn't make sense. But you still have long enough to do more than get a snack and walk to your next class. Truly though, your class schedule and work load depend on your major and how well you prioritize your time.
Leaving Home
What You Expect: Confidently Adulting
There are two types of college freshmen: those who couldn't spend another day at home because their parents drove them crazy, and those who suddenly become very nervous realizing they have to take care of all their problems on their own. Nervous or not, you get to call the shots. No one can tell you to go to bed before midnight or complain you aren't doing your chores (well, your roommate can but that doesn't mean you have to listen).
What You Get: Wanting to Be Home in Your Bed
Being away from home can take a lot of weight off your chest, and honestly sometimes you'll get along better with your parents when you're not around them all the time. You listen more and you miss them. But being a real grown up isn't always fun. "I started freshman year and I didn't expect college to be what it was. I just started thinking 'college sucks,' and I called my mom begging her to come pick me up. I felt trapped here because I couldn't get home when I wanted," University of Iowa senior Brenna Johnson said. Everyone has days they just want to curl up in their own bed with their pet, but if you choose the right college, missing home gets easier. You find your own slice of home in that school, and that'll teach you how to live like a real grown-up.