This time of year, high school students across the nation await the results of their college applications. After years of wading through the rough and muddy waters of high school, spending months on essays and applications and waiting for acceptance letters—the results now reveal themselves. I too experienced this process, and right about this time of year I found myself just beginning to receive my acceptance letters. However, an unexpected challenge arose after reading the letters that came back: Which college do I choose now?
For those of you in this pickle, or soon to find yourselves in such a pickle, read on to learn how I narrowed down my options to just one final choice!
Stage 1: Applications and Acceptances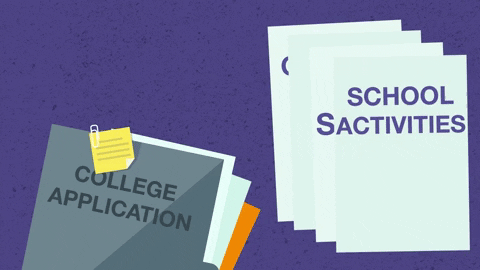 In all honesty, I did not finalize my list of colleges to apply to until roughly a month before school started. I also did not spend much of my time figuring out the attributes I wanted from my ideal college. The whole process just seemed so big at the time, with so many avenues to explore. Do I focus on location? Price? Campus facilities? For better or worse, I managed to narrow down my key aspects to the ideal price point, location and the quality of each school's Communications programs.
By September that year, my final list contained seven universities: Drexel, Temple, Seton Hall, American, UPenn, Penn State and South Florida. Each school satisfied roughly two key focuses, but none totally covered all three. For example, Temple's price and Comm program all looked promising—but as somebody from the Philly suburbs, the location just felt too close to home. Another: American University's location in D.C. felt like a good distance from home, and the school prides itself on its Comm programs. However, the attached price tag made my stomach drop.
As an aside, I will mention the importance of visiting said colleges even if you already applied to them. I initially hesitated to visit some of the schools I applied to as I figured, "I already want to attend on some level, so why bother seeing the campus for myself?" This mindset, however, would prove extremely misguided after the acceptance letters rolled in. Touring campuses allows you to fully take stock of the area you'll be surrounded by in college. It allows you to get an idea of walking from class to class and travelling to and from campus—an important factor when the time comes to make a decision.
Stage 2: Whittling It Down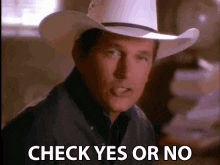 Finally, the last of my acceptance letters and emails arrived at my house and inbox, respectively. Fortunately, I received a "yes" from nearly every place I applied to! Only UPenn missed out on admitting me, but I didn't take much offense as I'd applied to it as a reach school (and something tells me I'm better off without the Ivy League Grind). Of course, I celebrated with my family, friends and teachers. However, this also meant I needed to make a choice between all six schools, and to do that I'd need to start whittling down my options.
First and foremost, I took money into consideration, as I viewed it most practical. As somebody without a college fund or CEO parents, I figured I'd need to keep money very much in mind. This meant not going out of state unless a school offered some kind of once-in-a-lifetime learning opportunity or a full ride scholarship. Drexel and Seton Hall both offered me a scholarship in the ballpark of $100,000 each, a deal that initially blew my mind out of my skull. However, after calculating this into the average cost of attendance, I realized the aid was only half of my overall bill. I would still owe roughly $100,000 after graduating, which took most of the air out of such deals. American ended up much the same way. I loved their Comm programs, but the scholarship money amounted to even less of a percentage of the overall bill.
Next came location: Where did I want to spend the next four years of my life? After living in Florida for the first eight years of my life, and returning to tour the USF campus, I firmly committed to the idea of not living there. Unfortunately, I just did not like the idea of winters without snow, bugs and gators, and needing to take a plane to come home for the holidays. This final elimination left me with just two more options: Temple and Penn State.
Stage 3: The Final Showdown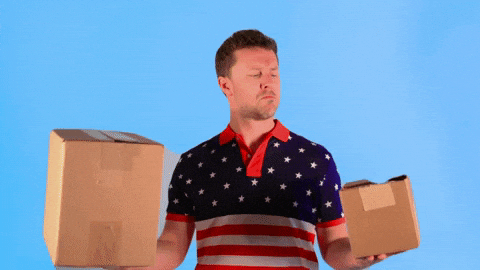 Now came the final decision: to become an Owl or a Nittany Lion? Both schools kept their prices on the lower end of the spectrum and offered me a reasonable amount of scholarship money. I would still take on some debt in government loans, but without drowning in an unreasonable amount. Temple offered a great Communications program, and its location in Philly meant I'd reside much closer to internship opportunities at companies in the city. On the other hand, Penn State offered a huge campus with a wide variety of learning opportunities, and an undeniably vast alumni network (take a walk through any parking lot in Eastern Pennsylvania and see how many PSU car stickers you find).
At the end of the day, Penn State won out for two major reasons. Firstly, as a high schooler, I did not truly know if I would stick with Communications. There existed a chance that I'd come to find Communications an unsatisfying or unviable path. As a result, I wanted a school with a wide variety of options and flexibility in changing majors, just in case I found a different subject I preferred. The second reason came out of my experience in quarantine. For context: I made my decision in April of 2020, a time in which we all remained stuck within our homes and neighborhoods waiting out the pandemic.
Quarantine made me realize I would feel far too close to home if I attended Temple. While Penn State may reside within the same state as my hometown, it requires a three-hour drive to get there from Philadelphia. Additionally, the open country and mountains resting in the distance made for a much different vibe compared to the suburbs. Even better, such a huge campus allowed for a completely fresh start after high school, something I desperately needed. Thus, I made my choice: I would become part of Penn State's Class of 2024.
Going through high school, I never really thought about how I'd end up picking a college. While I did take the prospect of higher education seriously and always knew I would attend, I never truly thought about when I'd need pick just one. Such a time and choice felt so far away, so distant. I thought I wouldn't even need to make a choice by then, that I'd already know the ideal school for me. As usual, the future arrived regardless of my thoughts and fantasies. We all pick our schools for our own reasons; I hope my experience can help you find yours.