Joining a club can not only develop your leadership skills, but also shape a student to grow a better well-being. At Penn State, you obtain over 1,000 choices; from student council, club sports to media or political related organizations, you can always find your passion. You will gain a deeper insight into your interests, make a lot of new friends as well as build up your resume. So, don't wait until your senior year. Go ahead and join some clubs to create memories right now.
Read on for the top 10 organizations at Penn State that have huge impact on the lives of students:
1. The Daily Collegian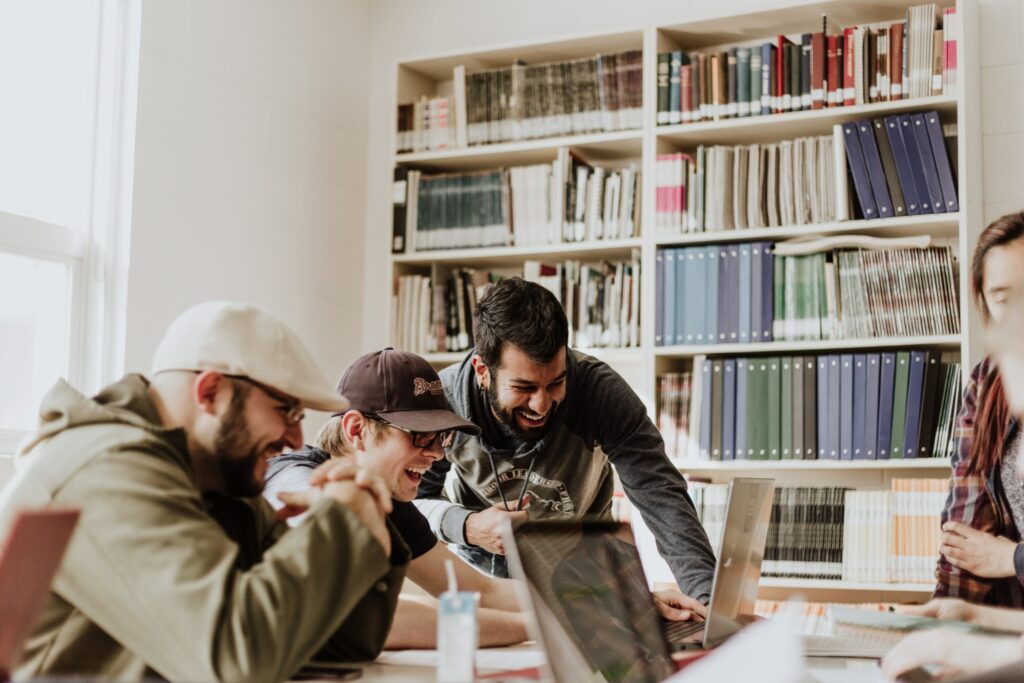 Do you love writing? Do you want to work in the print industry upon graduation? If you say yes, you should definitely check out The Daily Collegian. Founded in 1887, this organization turned into the largest student-run newspaper outlet at Penn State. No matter what you feel interested in, you can always find a place to fulfill your journalistic passion. This news outlet includes approximately 67 staff writers who cover news, sports, lifestyle and opinion columns from Penn State to the State College area. The Daily Collegian not only holds a website to publish articles written by student writers, but also produces print versions of the highlights of Penn State.
"Personally, the Collegian is where I've gathered the most valuable career experience and where I've met some of my favorite people at Penn State," Penn State junior Courtney Benedetto said. "It's a tight-knit student-run organization that is not only dedicated to producing professional-level content daily, but also passionate about building an inclusive space for all students."
Additionally, The Daily Collegian also offers photographer, videographer, social media management and newspaper designer positions to all students. The application process takes place during the fall, spring and summer. After you get accepted into a position, you need to take one semester of candidate class to become a reporter in the future school year. For writers, this training course mainly focuses on how to brainstorm and pitch story ideas as well as the knowledge of AP Style. For other staff members like photographers, videographers or podcasters, you learn some editing and recording skills.
2. Blue Band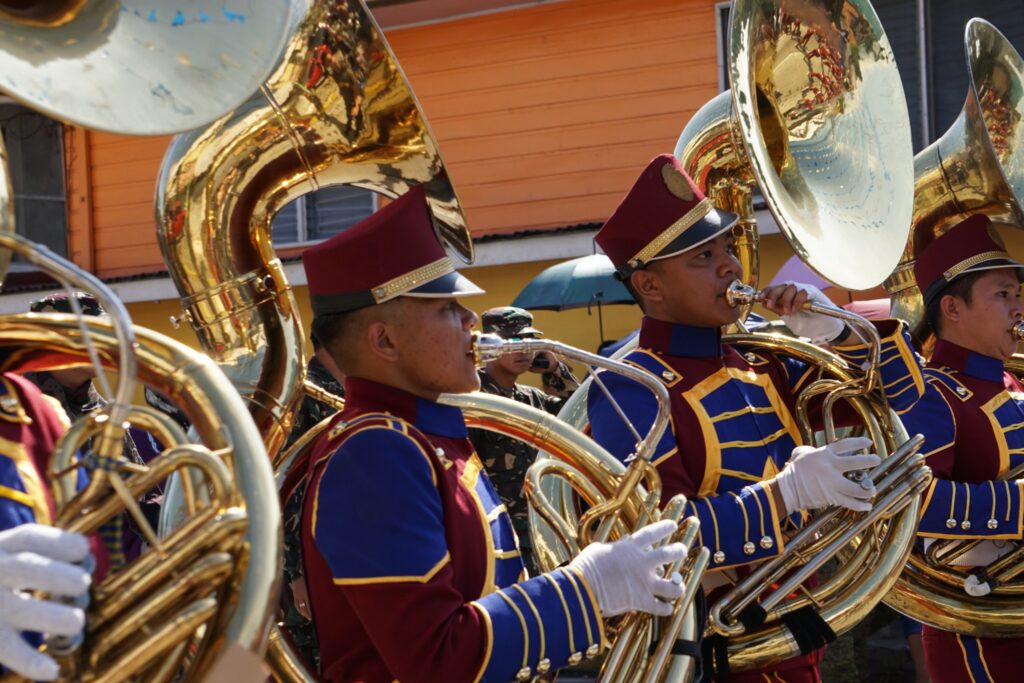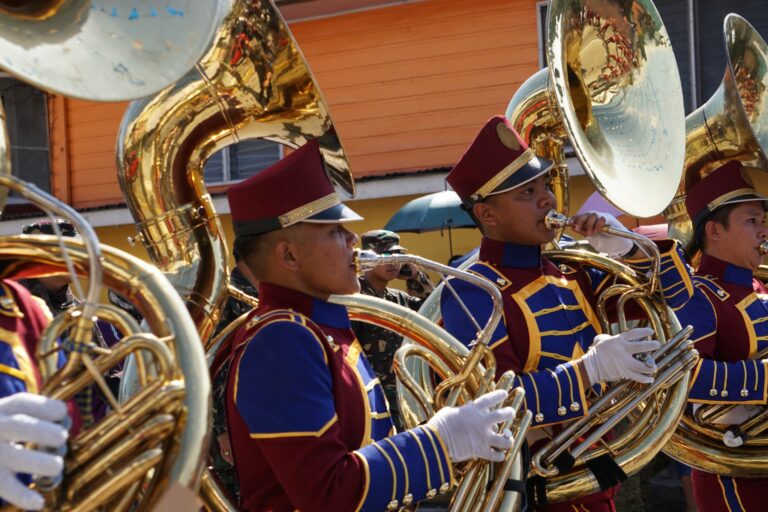 For more than 100 years, a lot of brilliant student musicians have come together in the Marching Blue Band at Penn State. It turned out as the largest recognized student organization with over 300 active members. The Blue Band also aims to bond students and alumni together in celebration of shared values of Penn State; thus, you can always hear its beautiful sound at various significant events, such as homecoming, football games, athletic events, etc. The Blue Band strives to provide light-hearted entertainment performances through music, which proves their values to the community: attitude of gratitude, remarkable respect and building on the legacy. Although joining the Blue Band requires auditions, you should definitely give it a try if you truly love music.
3. Comm Radio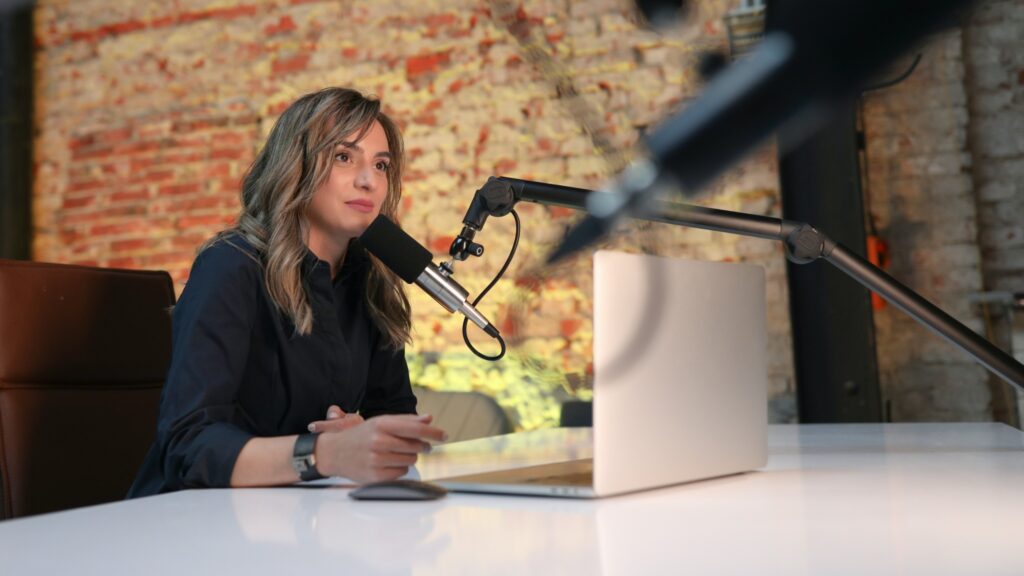 Penn State Comm Radio, the premier student-run and web-based radio station, affiliated with the Donald P. Bellisario College of Communications. Even if you don't want to choose a major from the communications department, you can still join this great organization to gain some experience in broadcasting. You will meet a lot of talented students and learn how to utilize different audio equipment to livestream a newscast or talk show. Most importantly, you will get an opportunity to work inside the Bellisario Media Center, a gift from Donald P. Bellisario and his wife to support communications students and faculty that just opened last fall.
"From calling a Penn State football game live at Beaver Stadium, to getting to do a talk show on air and practice writing and covering games. I wouldn't be there where I am today without Comm Radio," Penn State graduate Zech Lambert said. "But most of all was the relationships. Comm Radio is where I found some of my best friends from school."
Comm Radio offers various departments for students to find their interests, which include news, sports, production, arts & entertainment, social media management and photography. If you dream about one day using camera-mounted microphones, three boom-pole kits and designed software packages to produce an on-air show, or doing a play-by-play for your favorite sports team, come and join Comm Radio. In this place, you not only can make your dreams come true, but can also prepare and boost your future career in solid footing.
4. Penn State Network Television (PSNtv)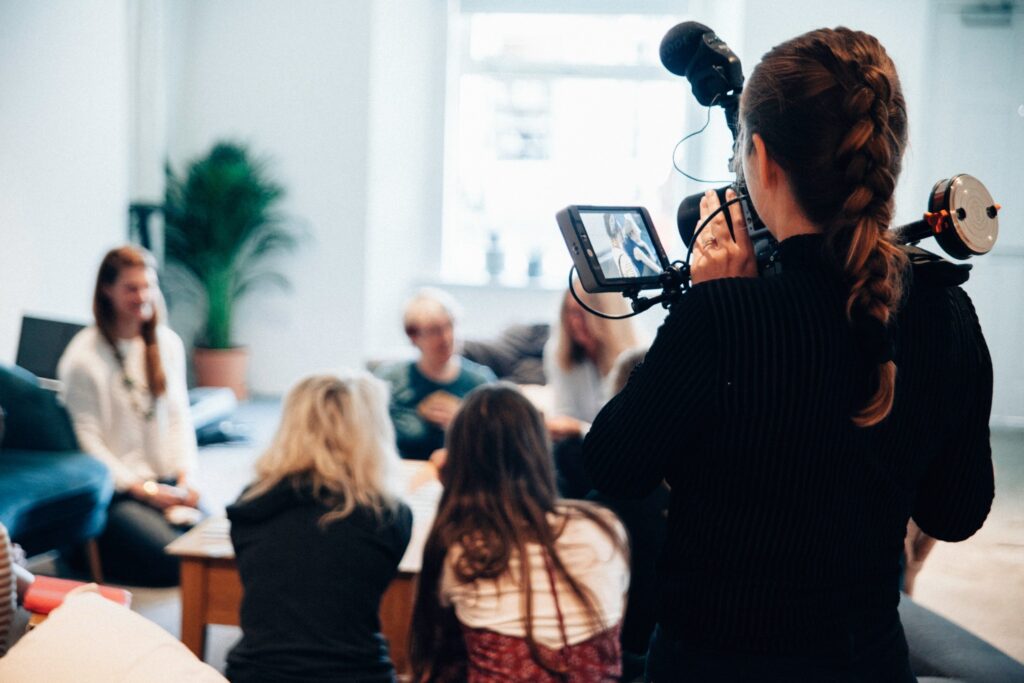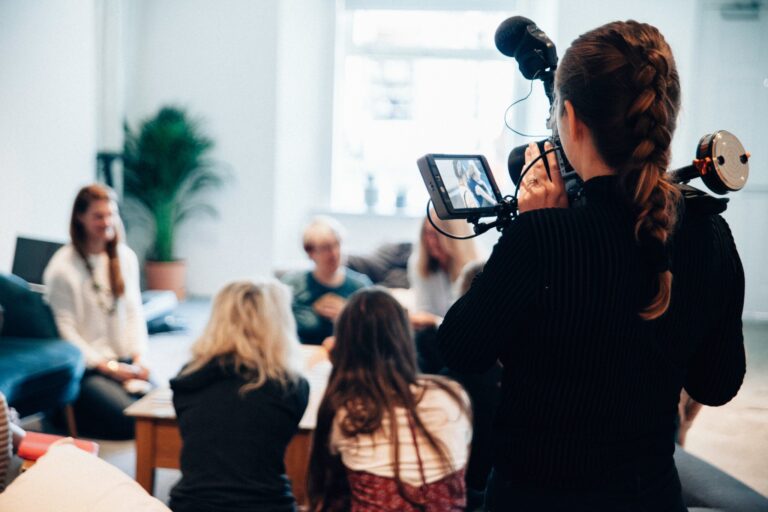 PSNtv, another entirely student-run television network, produces weekly episodes of a wide variety of shows, ranging from news, sports, comedy and more. You may hear about some great shows like Penn State Network News, Penn State Sports Night (PSSN) and Penn State's Nittany Talk, all produced by students for students at PSNtv. In this organization, you will get the opportunity to speak in front of the camera and meet students who have immersed themselves into broadcast journalism. However, if you don't feel comfortable working close to the camera, PSNtv also offers some behind-the-scenes positions for you to choose from, such as production, video editor, etc. PSNtv airs on campus channel 15 and YouTube every week, so make sure to check it out.
5. Student Film Organization (SFO)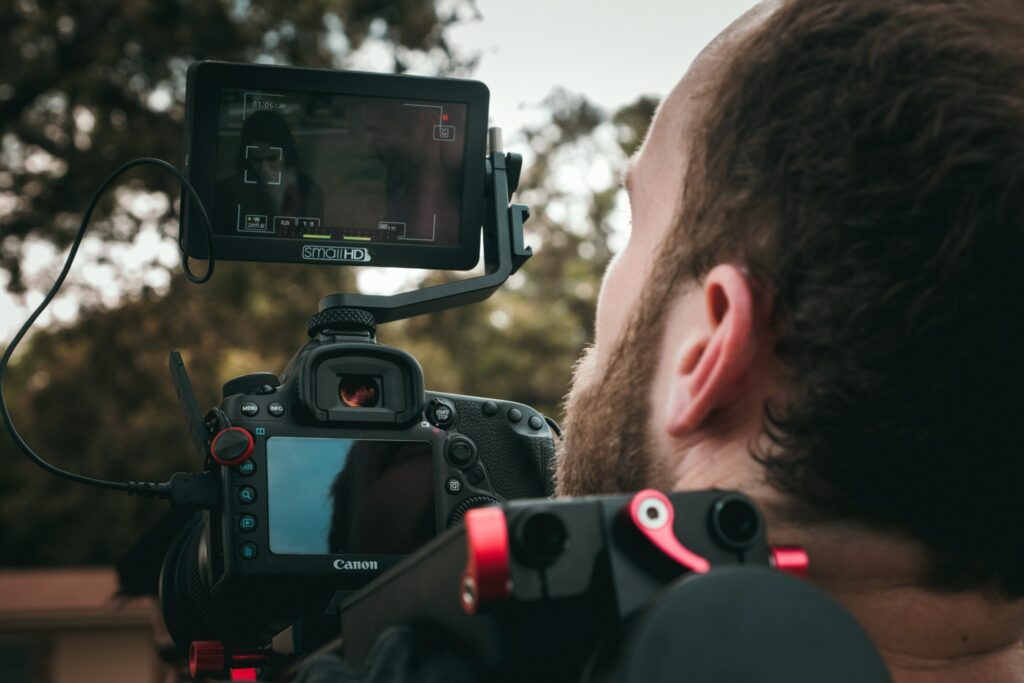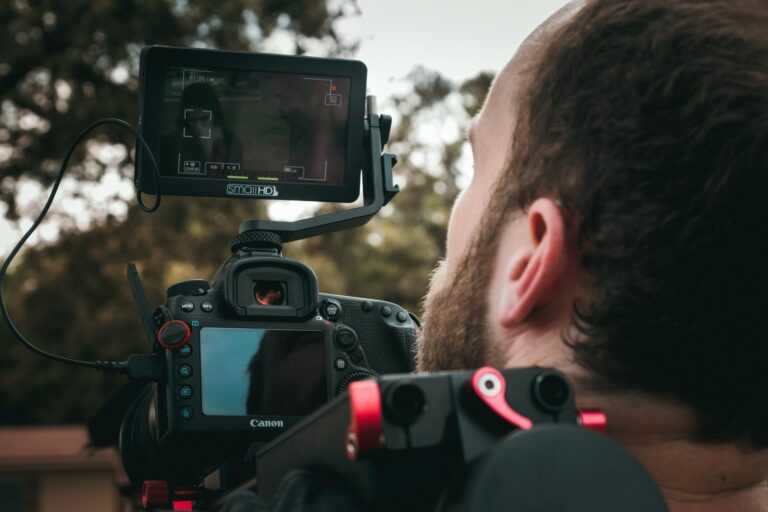 Do you feel tired of studying all day long? Don't worry. Student Film Organization provides a place to meet with lots of filmmakers and movie lovers. By getting involved in this club, you can get many opportunities to assist student producers with shooting short films and editing different videos. In addition to gaining some real-world experience, SFO also organizes a lot of interesting events for students to take a break from schoolwork, such as movie nights, Blue & White Film Festivals, etc. Therefore, why don't you take this chance to make some new friends while enjoying a great movie night on campus?
"SFO offers great opportunities for filmmaking and film-loving students to meet and collaborate. Some unique activities such as The Blue and White Film Festival, film screenings [and] movie theater trips make SFO stand out," Penn State sophomore Ericka Soles said. "One of my favorite activities that I have been a part of in SFO has been Scene Recreations in which groups are assigned a scene from a famous movie and have to recreate it."
Moreover, SFO often invites some guest speakers to come to Penn State to talk about their experiences in filmmaking, editing, acting and a lot more. Whether you hope to pursue a career in the entertainment industry in the future, or just simply want to listen to different experiences from these outstanding people, this event will definitely make a good choice for you. I recommend you go to the fall involvement fair this year to sign up for SFO with your friends. By joining this film community, you get to network and gain a sense of appreciation of film as a form of art.
6. Valley Magazine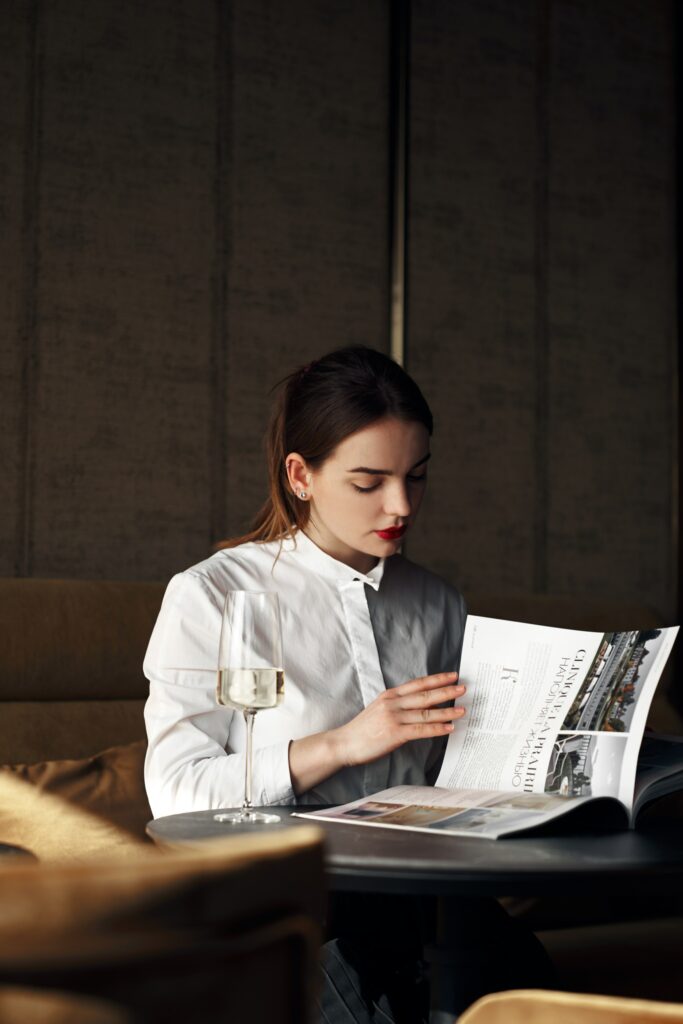 No matter where you come from, if you visit Happy Valley then you need to know one of the well-known publications run by Penn State students – Valley Magazine. This media outlet mainly features beauty, entertainment and lifestyle trends around campus and the State College area. Valley Magazine publishes daily content on its website and produces a printed version once each semester. The organization consists of three branches: editorial (print writing and web writing), creative (video, photography and graphic design) and business (advertisement, finance, public relations and event-planning). If you think you want to tell a story, then share it with the community and Valley Magazine matches your interest.
7. The University Park Undergraduate Association (UPUA)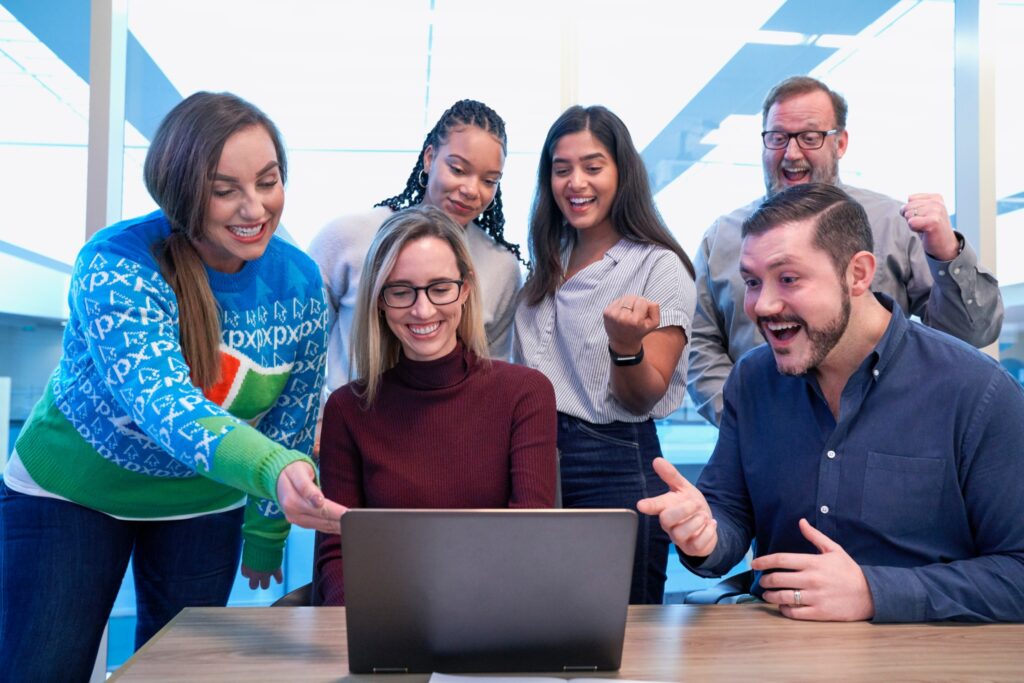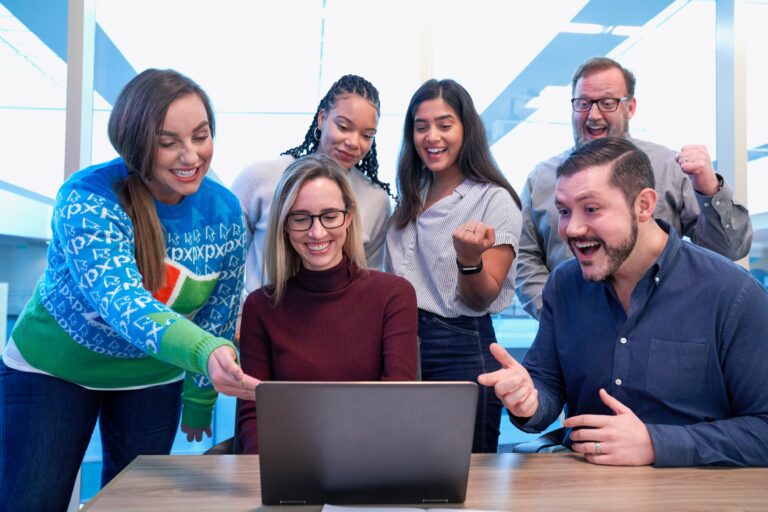 It sounds very exciting to become a Nittany Lion at Penn State, however, you might face a lot of challenges throughout the four years. From paying for your education, managing your workload to navigating social pressure and staying safe, who should I ask these questions to? The University Park Undergraduate Association, known as UPUA, provides all the answers to you. This student government combines Penn State students from all years and majors, which represents the voices of all undergrad students to solve different problems.
"UPUA is a perfect organization for students interested in changing the climate at Penn State, better student life, and growing both personally and professionally," Penn State junior Rayna Alexander said. "In addition, members can explore passion projects and collaborate with like minded students to make long-lasting change at Penn State and beyond."
UPUA strives to make the Penn State community a healthy and comfortable environment for every student. Getting into such a great organization will shape your critical thinking and leadership skills for future careers. UPUA offers abundant branches for students to join their team, like public relations, finance, sexual violence awareness and prevention, first-year council, etc. So, if you want to become a leader and build a sustainable Penn State community by giving everyone a voice and equal opportunity at a table, don't hesitate to apply for UPUA.
8. Blue & White Society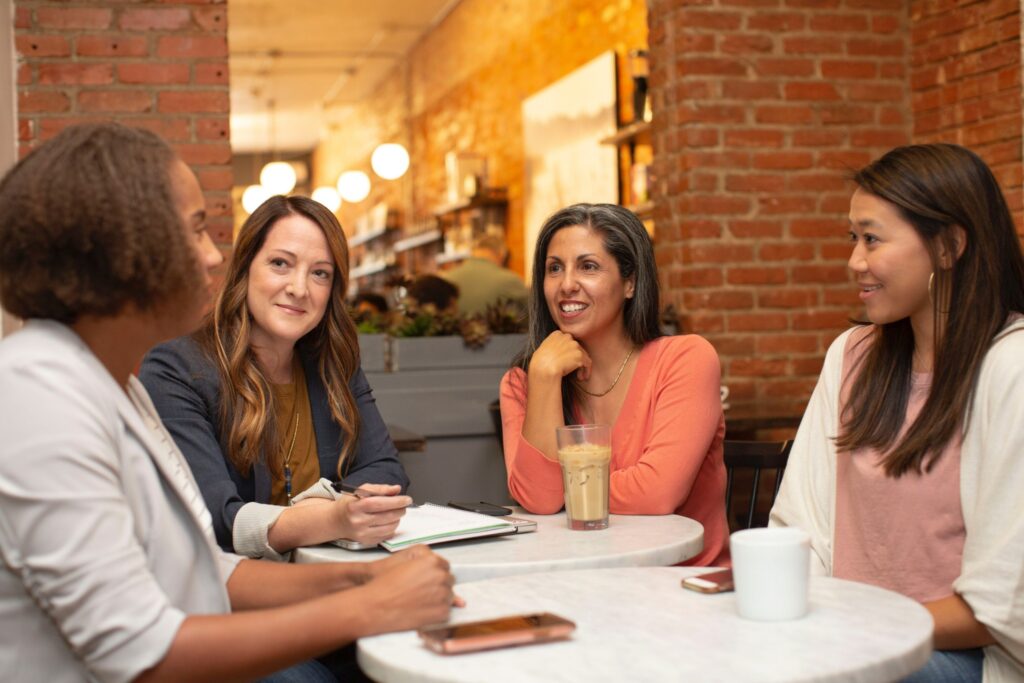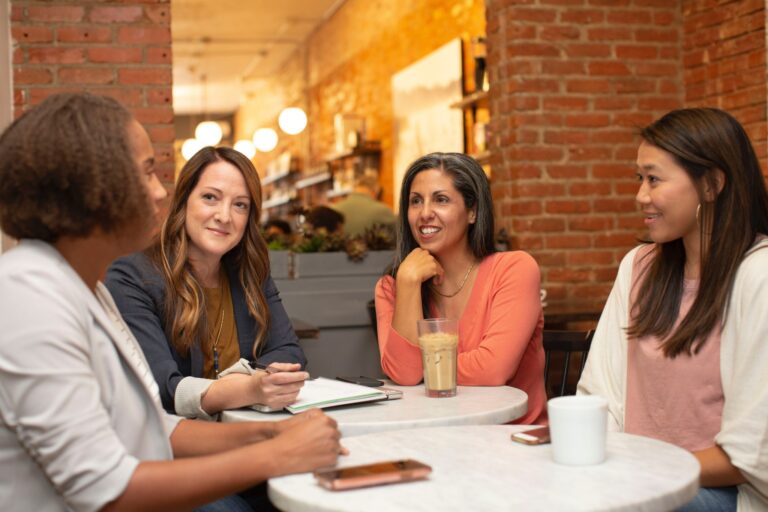 As a student alumni association at Penn State, the Blue & White Society helps students connect with the university and its fellow alumni. You can get endless opportunities to network by participating in sports events, community service and campus-wide activities. If you struggle to find a way to connect with Penn State alumni, the Blue & White Society opens the door for every student to meet Penn Staters from all over the globe, as well as enhance their foundation of a life-long commitment to the university. As a result, this club developed into one of the most active student organizations at Penn State. If you feel interested in building up your leadership skills, I suggest you join this club ASAP.
9. THON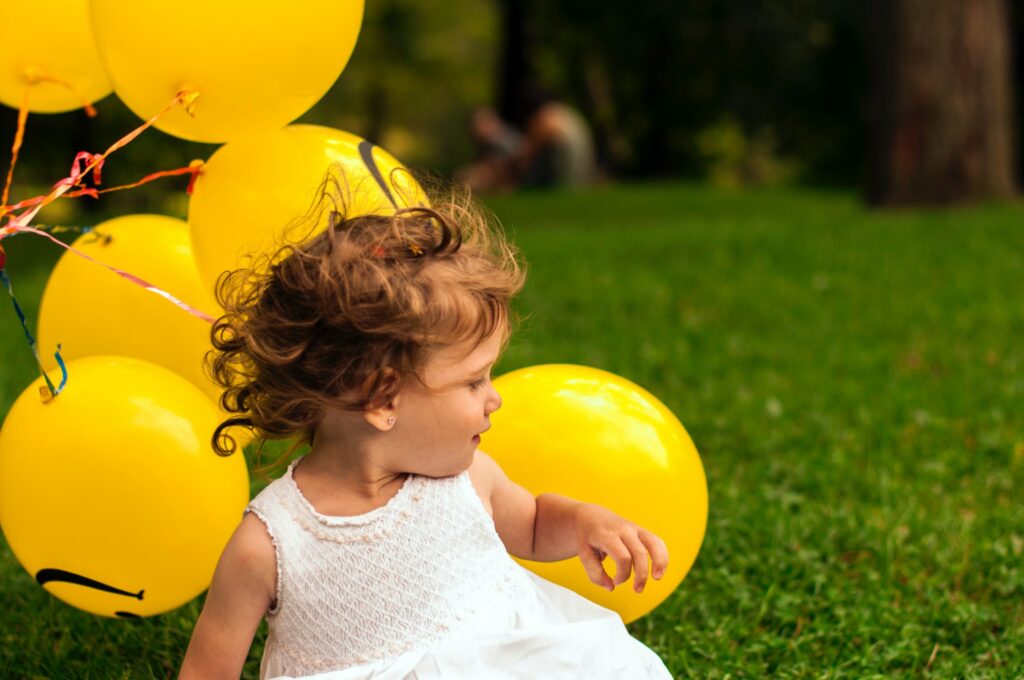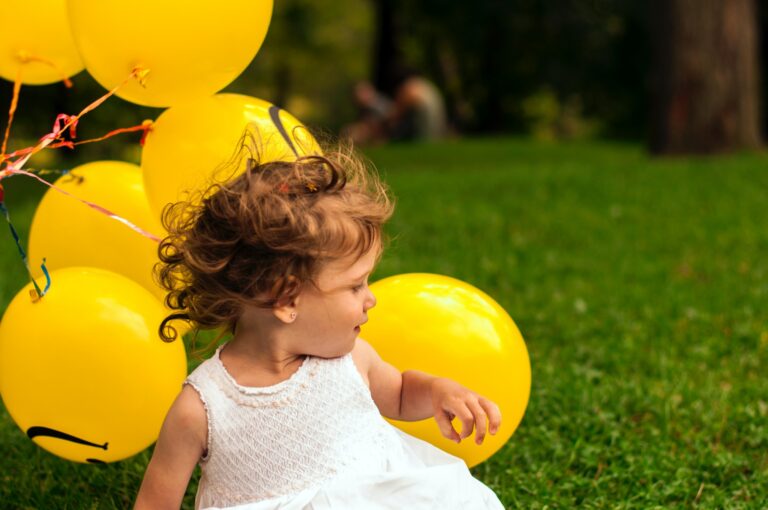 THON, the largest student-run philanthropy that aims to provide emotional and financial support to Four Diamond families who have been impacted by childhood cancer. Every year in February, more than 16,500 student volunteers along with Four Diamond families gather in the Bryce Jordan Center at Penn State for 46 hours. 700+ students volunteered to become THON dancers who stand on their feet without sitting for the entire 46-hour dance marathon. It might sound very crazy, but dancing at THON carries a lot of weight for the lives of the children impacted by cancer.
"We came out here maybe just for a fun weekend, but this is a once-a-year opportunity. It's so great to show how thankful we are and to be able to help the kids and change their lives," Penn State senior Keira Wittle said.
Besides THON dancers, you can join a lot of other departments, like the fundraising group, finance committee, etc. If you don't feel comfortable participating in THON weekend in-person while going through the pandemic, don't feel disappointed. You can watch an exciting and interactive livestream online produced by 46LIVE. Therefore, if you aspire to support all the families, watch every little kid grow up, as well as fight for bright futures for kids impacted by childhood cancer, you can always find a position that suits you best in THON.
10. The Nittany Lion Fund (NLF)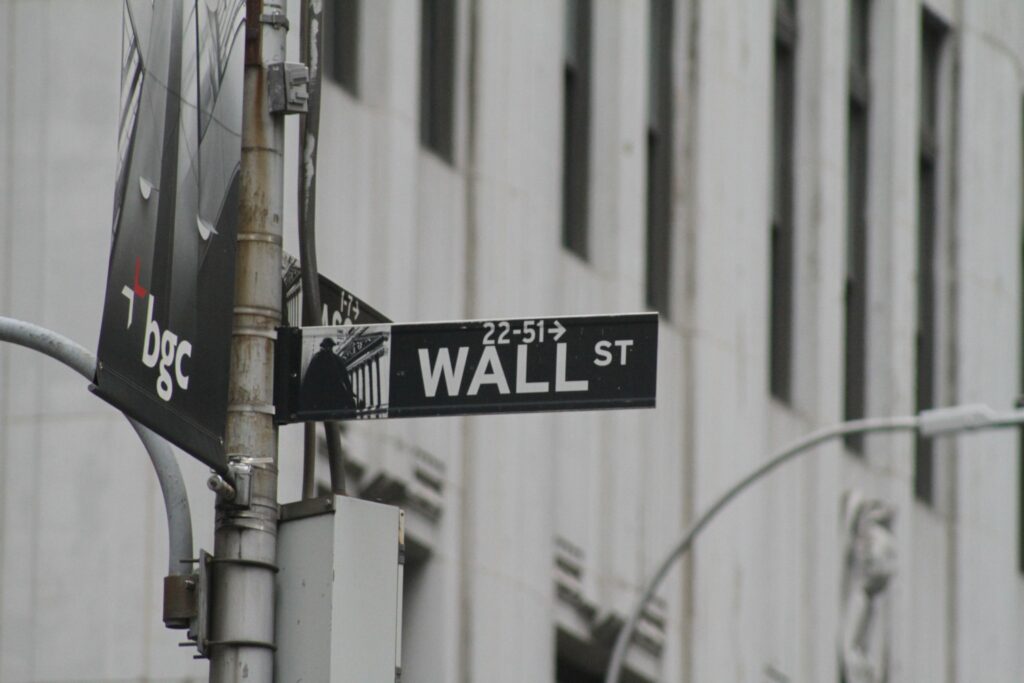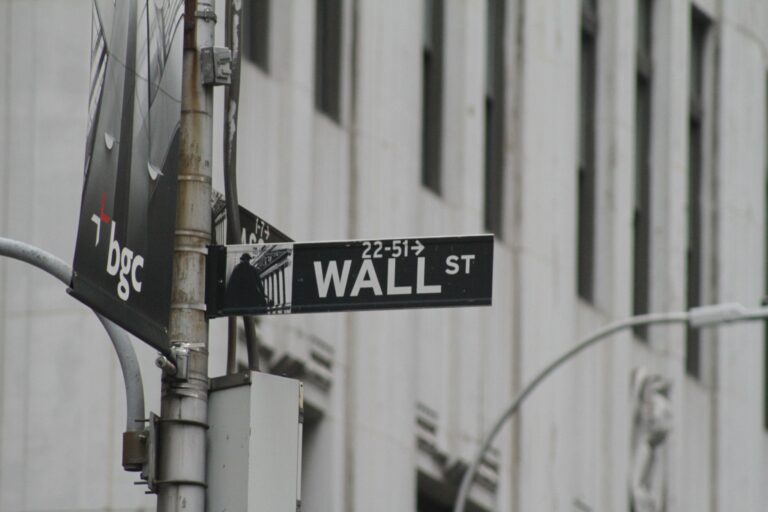 The Nittany Lion Fund guides students to explore the financial world and to make real investment decisions by following its mission: to outperform the market, providing a strong return for its investors and to educate students in order to help them obtain careers on Wall Street. NLF offers students endless preparation for their future career. For example, they will reach out to different banks in New York every year, provide a lot of platforms for students to do finance-related research, organize a biannual trip to Wall Street, etc. Thus, getting involved in NLF will not only make you to apply the knowledge you learned from classes in a real working environment, but also boost your network connections to countless wonderful businesspeople.