Every college students looks for the same thing on the weekends: a break from their studies that doesn't break the bank. And in the Sunshine State, affordable day trips wait only an hour or two car ride away from campus. The University of Florida sits in the prime location, only two hours away from Walt Disney World and the Georgia border.
Check out 10 day trips for Gators to add a little adventure into their weekend.
1. Ginnie Springs
Forty-five minutes outside of Gainesville, you'll find plenty of activities in Ginnie Springs beautiful waters. You can rent out snorkels and get a first-hand look at the fish and wildlife beneath the water or rent scuba gear and travel under the caves of Ginnie. Interested in going down the Santa Fe River? Simply float idly through the springs in a tube or get a workout in by renting out a kayak, paddleboard or canoe. If after all of that, you're still not ready to leave the breathtaking springs, Ginnie has its very own camp ground, where you and your friends can camp out and have a couple nights away from those college dorms.
2. Devil's Millhopper Geological State Park
At this state park you can witness a 120-feet deep sinkhole know as Devil's Millhopper. The park features a half mile trail that surrounds the top edge of the sinkhole and a boardwalk that descends to it. Picnic tables accommodate for your picnic needs amongst the beautiful nature. To make things even better, pets are welcome. Grab your furry four-legged friends and explore the nature and trails of Devil's Millhopper.
3. Orlando, FL Theme Parks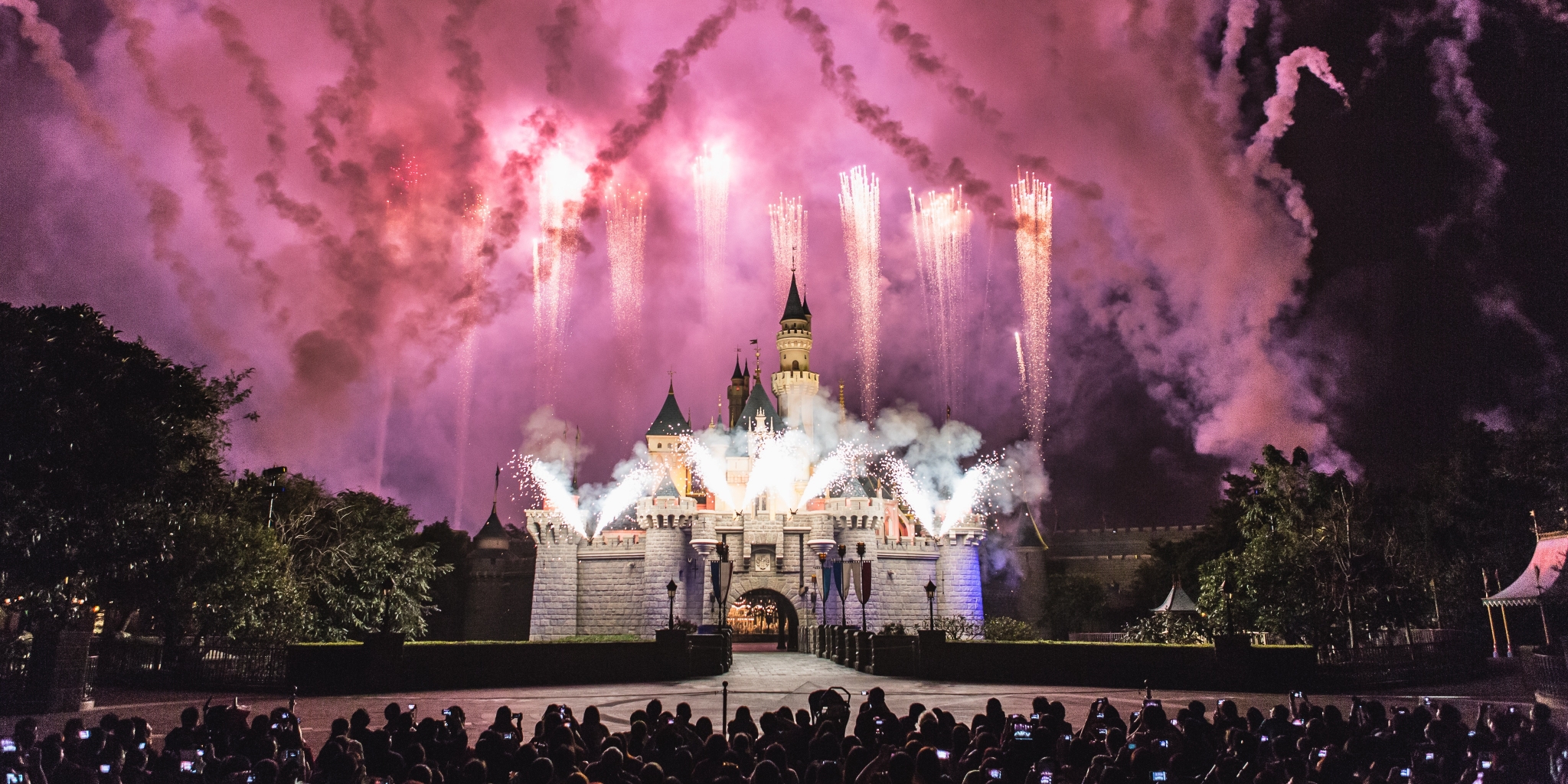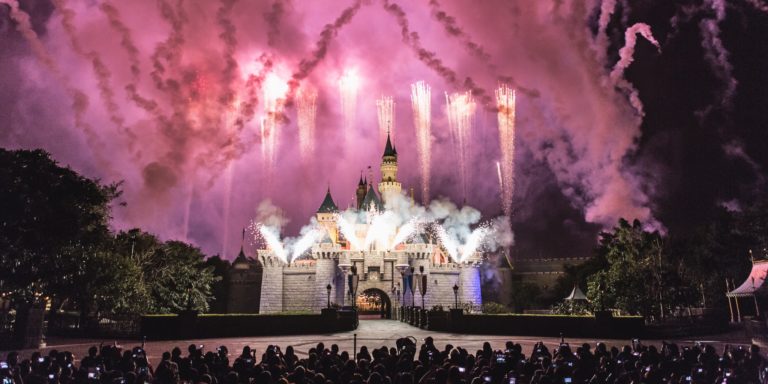 My freshman year of college, I impulsively bought annual passes to the Islands of Adventure and Universal theme parks. I became very apprehensive at this decision, seeing as I was a broke college student. But I can't say I regret that decision—even if I was 250 dollars short. The pass gave me many (islands of) adventure-filled weekends. For a more magical experience, head to Walt Disney World for a day at Magic Kingdom, Hollywood Studios, Animal Kingdom or Epcot.
In one day, you can eat lunch with Mickey and Minnie and make it back to Gainesville for dinner. You may never live this close to these parks again. Take advantage of the fact that you don't need to spend money on a hotel.
4. St. Augustine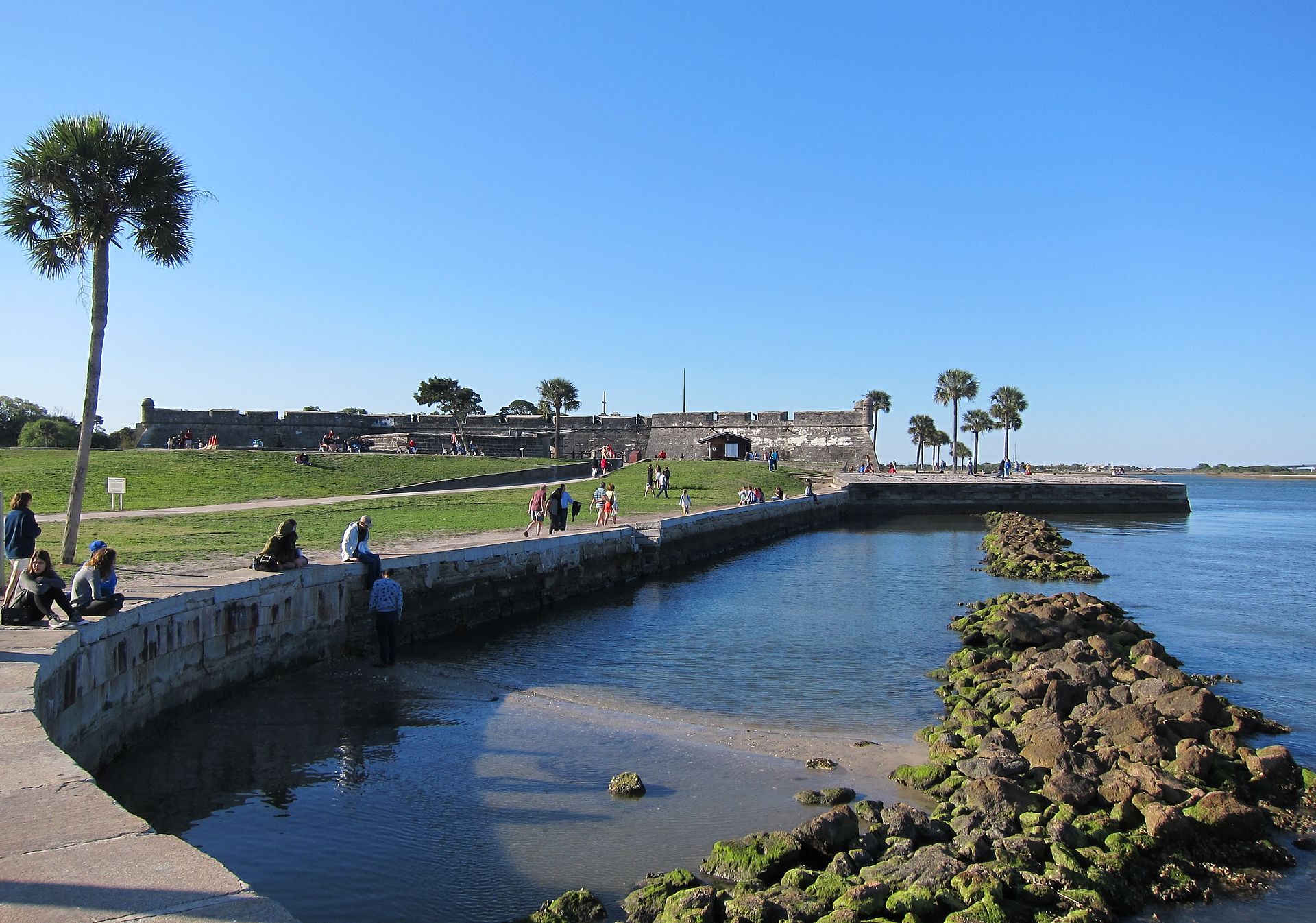 Welcome to St. Augustine, Florida's oldest city. Here you'll find historical sites like Castillo de San Marcos, the Fountain of Youth and the Oldest House Museum. Beautiful beaches like Crescent Beach and Anastasia State Park also line the city. Spend the day enjoying the sunny weather by the sand. Or explore the nightlife around the Historic District.
5. La Chua Trail, Payne's Prairie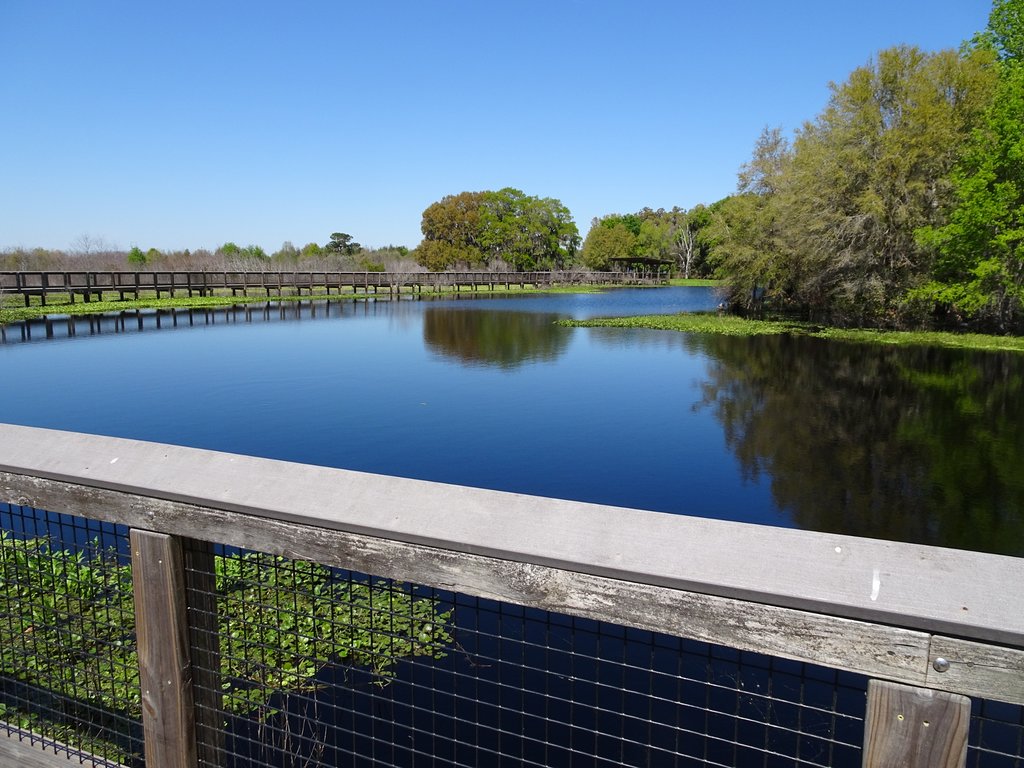 No car? No problem. Grab your bike and head for an adventure through La Chua Trail. The wind and shade from the trees soften the blow of Florida's blazing sun. Walk or bike through the trail to observe Florida's wildlife like gators, bison, horses and more. Keep your eyes peeled so you don't miss the wonders of nature.
6. Bob's River Place
Head down the infamous Suwannee River to find Bob's River Place, a playground on the water with featured water slides, rope swings, rafts and water volleyball. Bob Hawkins opened his backyard for residents and tourists to enjoy over 40 years ago. The site also features tables and barbecues for a relaxing picnic by the water listening to your favorite country jams.
7. Ichetucknee Springs State Park
College students head to Ginnie Springs for a party vibe. Ichetuckee Springs is a more family-oriented environment where you can bring your parents and siblings for the day. They'll marvel at the crystal clear turquoise water while they float along the serene lazy river. Turtles, birds, otters and fish will accompany you as you travel the spring by tube or by paddleboard.
8. Devil's Den Spring
https://www.youtube.com/watch?v=M7AeAefw7QM
Devil's Den isn't like any other spring; it's actually inside of a cave. Spooky, huh? A privately owned scuba diving center, the site offers scuba diving seven days of the week and snorkeling. Divers from all over come to see this prehistoric site and witness the wonders and beauty within the 72-degree water of Devil's Den. Get those masks on and get to exploring.
9. Kanapaha Botanical Gardens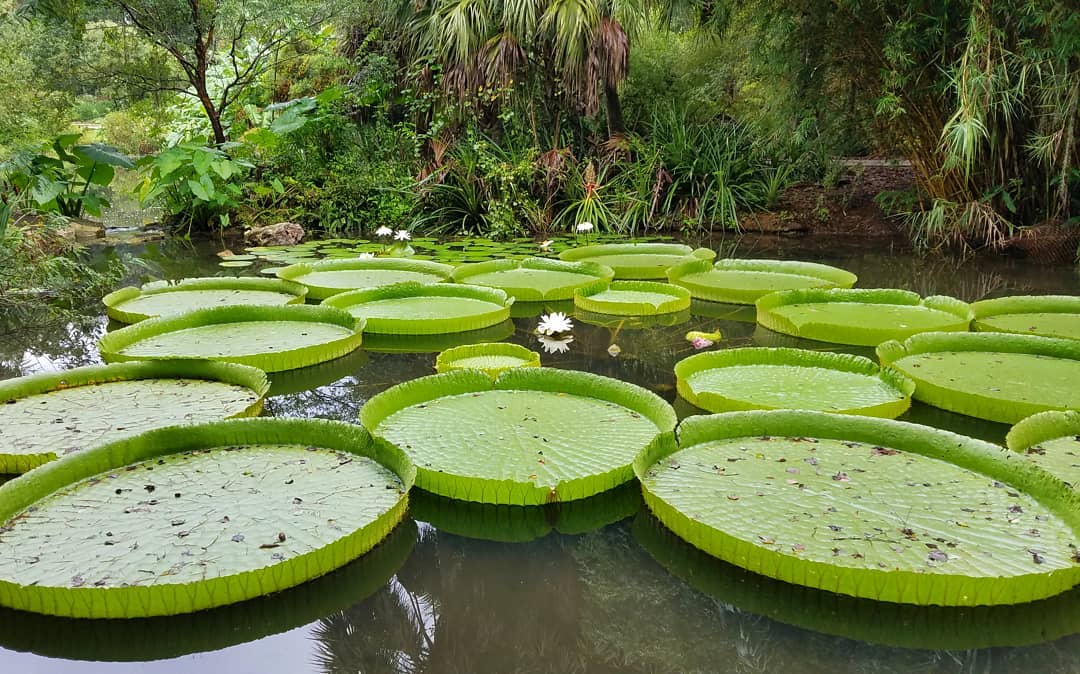 Your Insta feed wants you to visit Kanapaha Botanical Gardens. Explore the mile-and-a-half trail around the largest garden in the Southeast. While the site hosts wedding ceremonies and receptions, conferences and other events, residents of Gainesville and tourists come to tour the garden without a reason other than its beauty and peaceful environment. The garden also hosts a spring garden festival every year, where 150 vendor booths display plants, garden accessories, food and more.
10. Cedar Key
This little fishing town 50 miles southwest of Gainesville will make you feel like you're in a Nicholas Sparks novel or Hallmark movie. Highway 24 will take you to the island where life is a lot slower than the rest of the world. Instead of houses residents live in cottages; some even overlook the water. You can rent out golf carts, kayaks or bikes to go out and explore the wildlife in Cedar Key, fish with the locals by the water. Or simply lay and tan on the sand. Every October the small island with 800 residents hosts its annual Cedar Key Seafood Festival.
Check out 10 more day trips to cross off your bucket list.
Written by Renee Runge
Looking for someplace to go today where you aren't likely to run into a million other University of Florida students? Try one of these off the beaten path day trip ideas recommended for UF students by UF students.
11. Marjorie Kinnan Rawlings House (Cross Creek, FL)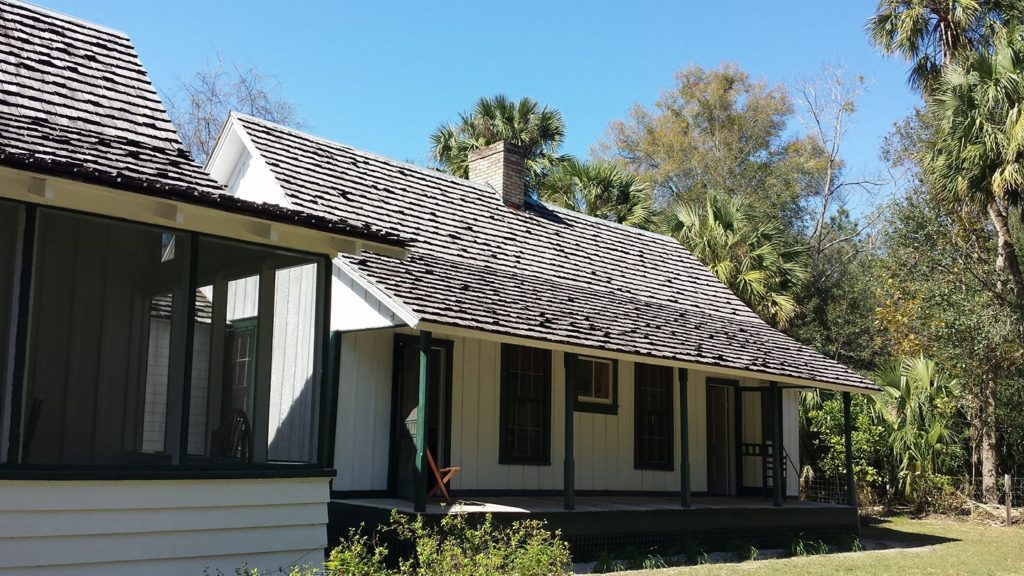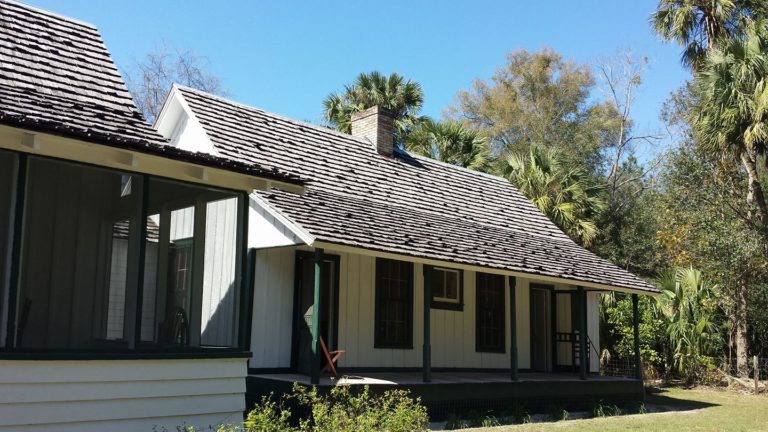 Distance from Gainesville: 18.7 miles
Cost: $3 recommended donation per vehicle
Did you live in Rawlings Hall your freshman year and ever wonder where it got its name? Marjorie Kinnan Rawlings, famous for The Yearling, was a Cross Creek resident and benefactor of the University of Florida. If you visit the Baldwin Collection in Smathers Library, you can find all of her original manuscripts and letters from her editors. Whether you're a fan of her works or not, her house is still a spectacle: built in the 1930s, relatively nothing has changed about her property since, and visiting is a blast to the past. You can actually enter the home and see it exactly how it looked as when Rawlings lived there. Plus, the groundskeepers want to chat with you about anything related to Rawlings and can answer any questions you could ever think of about the house, barn or orchard. Finish your trip to the Rawlings House with a stop at The Yearling Restaurant, an iconic pair for Cross Creek.
Plan your visit by visiting their website.
12. Marineland (St. Augustine, FL)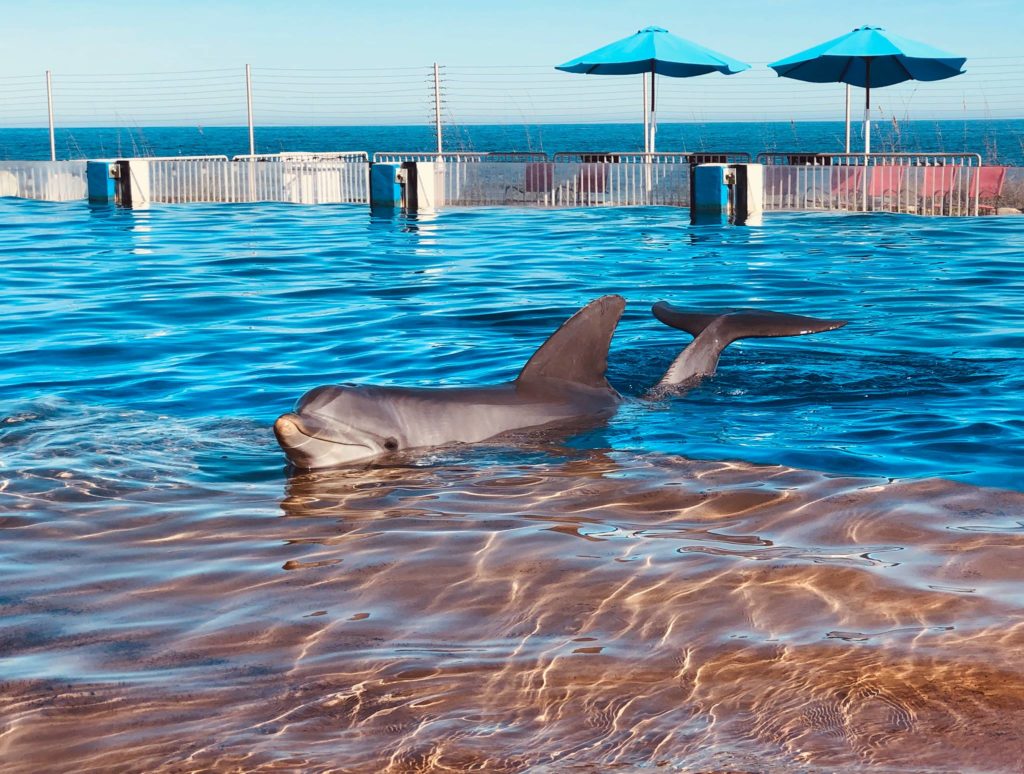 Distance from Gainesville: 79.5 miles
Cost: $22.95 per ticket, not including optional immersions
Rhyan Nedobity, a sophomore at UF, worked over the summer at Marineland. While the base ticket price gets you access to most of the park amenities, Nedobity recommends the park's immersion programs, which get you up close and personal to the animals. "The one I would recommend the most is the in-water immersion program, which I would definitively say was the best experience of my life. You spend 30 minutes in the water swimming with them, feeding them and directing them. They do tricks such as waving, hugs, kisses, etc." Other immersions offered include Touch and Play with dolphins, Behind the Seas background tour of the park and many various workshops. And hey, it's definitely more humane than Sea World.
Meet the dolphin's you'll swim with before you bu your tickets.
13. Historic Haile Homestead (Gainesville, FL)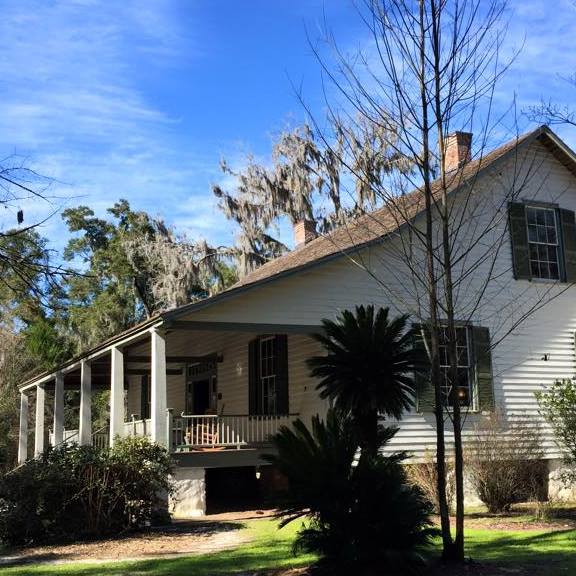 Cost: $5 per person
The Haile Homestead serves as yet another reminder of Florida's beginnings. It seeks to educate visitors on the cultural, social and economic issues that tied into the plantation–based culture of early Florida. One thing you can't miss here: the Talking Walls, remnants of the original residents. They had the odd habit of writing all sorts of things on their unpainted walls, such as little quotes, observations and even recipes. In order to change our future, people must be educated about the past, and the mission of Haile Homestead highlights how the practices of plantations were wrong.
Learn more about what you'll find at the museum here.
14. Salvador Dali Museum (St. Petersburg, FL)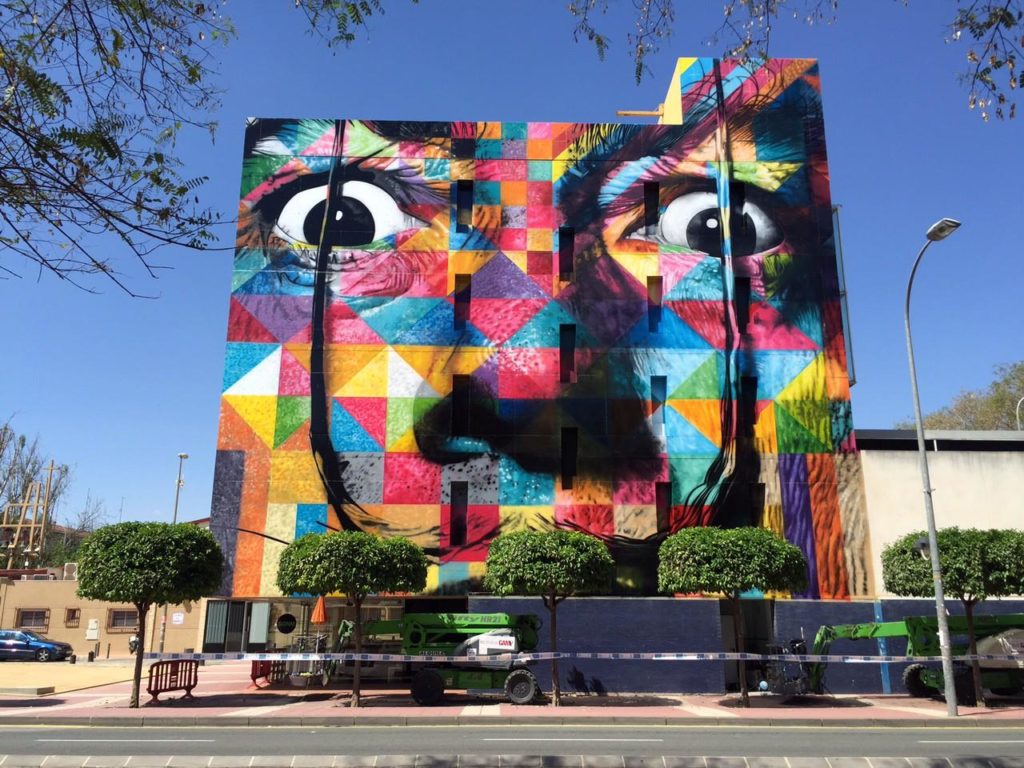 Distance from Gainesville: 152.7 miles
Cost: $24
Although a bit on the pricier side for this particular list of day trip destinations, you can't miss the Salvador Dali Museum, one of the hottest places to visit in Florida right now. The museum's cafe earned 3 stars on the Michelin scale so make sure to bring your appetite as well as your appreciation for art. This collection of Salvador Dali's art contains over 2,000 works from all periods of his career, bringing them to life through interactive displays such as a virtual reality exhibit and even a fashion design collection. Plus, located right on the waterfront of St. Petersburg, once you've gotten your fill of Dali for the day, you'll find plenty to do in the surrounding area. The Downtown Looper can take you anywhere in downtown, so plan for a day of shopping, boat touring and shopping on Central Avenue.
15. Angel's Diner (Palatka, FL)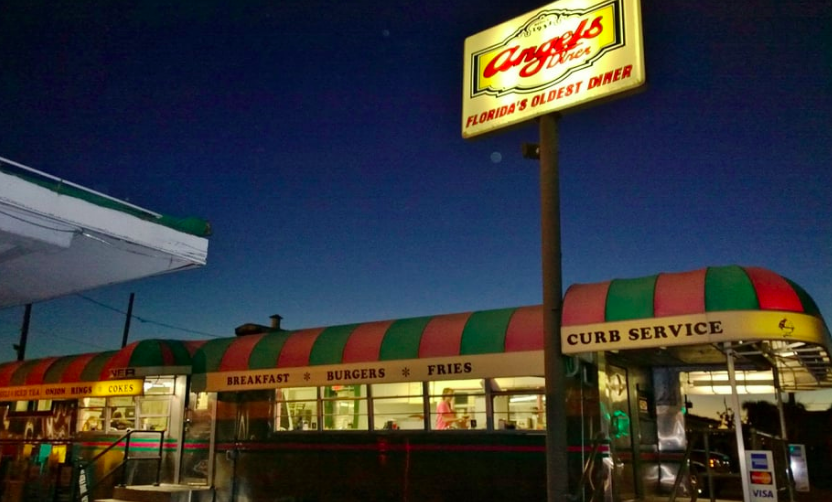 Distance from Gainesville: 46.7 miles
Cost: dependent on what you order
Fan of Diners, Drive-Ins, and Dives? Come visit Angel's Diner, known as the oldest diner in Florida. Angel's Diner's trailer looks like it just plopped down one day in the middle of a parking lot, a relic in the midst of its modern surroundings. You seat yourself, and the food comes out fast and hot. Like any average diner, they offer all of the typical options like hamburgers and hotdogs, but the locals say to give their fried okra a try. Angel's still pulls as big of a crowd now as it did in 1932, which must say something about the diner.
Take a peak at their greasy treats on their menu.
16. Kanapaha Botanical Gardens (Gainesville, FL)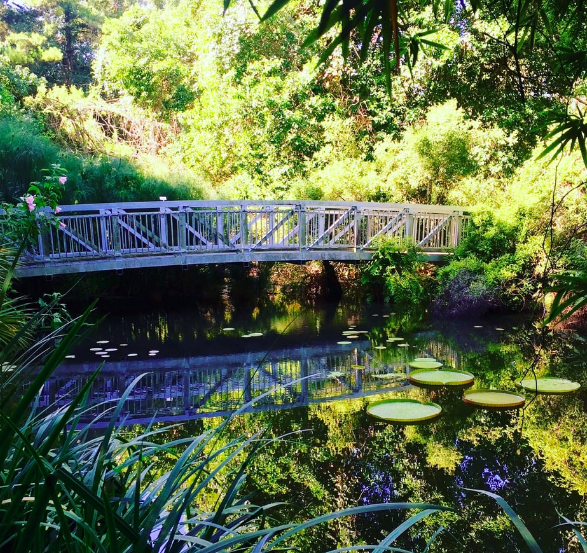 Cost: $8 per person
Don't feel like traveling far? Located just a short drive from campus, Kanapaha Botanical Gardens features 24 different areas filled with all types of flora, most of which foreign to Florida. They have beautiful walking paths that are wheelchair accessible, a great bonus. "Living in Florida, you tend to forget that there's more out there than just palm trees and shrubbery," UF sophomore Trent Howard noted. "It's really cool to step into the gardens and feel like you're someplace else. The bamboo garden was probably my favorite part of the gardens." Indeed, the gardens have the largest collection of bamboo in Florida. Bring your friends, not your pandas.
Find out hours of operation here.
17. Matheson History Museum (Gainesville, FL)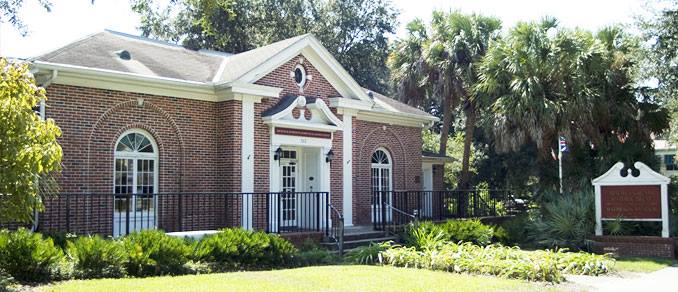 Cost: Free, with donations encouraged
History buffs get ready: the Matheson History Museum encourages people to learn more about the rich history of Alachua County without having to leave the county itself—and let's be real, we could all stand to learn a little more about the area we go to college in. It hosts four permanent exhibits: a Timucuan Canoe, the Matheson and Company Store, History of Alachua County and the Historic 1885 Alachua County Courthouse, along with rotational temporary exhibits throughout the year. They also feature events such as Florida themed food tastings, book signings by local authors and dance performances. Whether you're an out of stater Gator or an ACR, there's plenty to enjoy and learn at the Matheson.
Dive deeper into Florida History on their website.
18. St. Augustine Alligator Farm (St. Augustine, FL)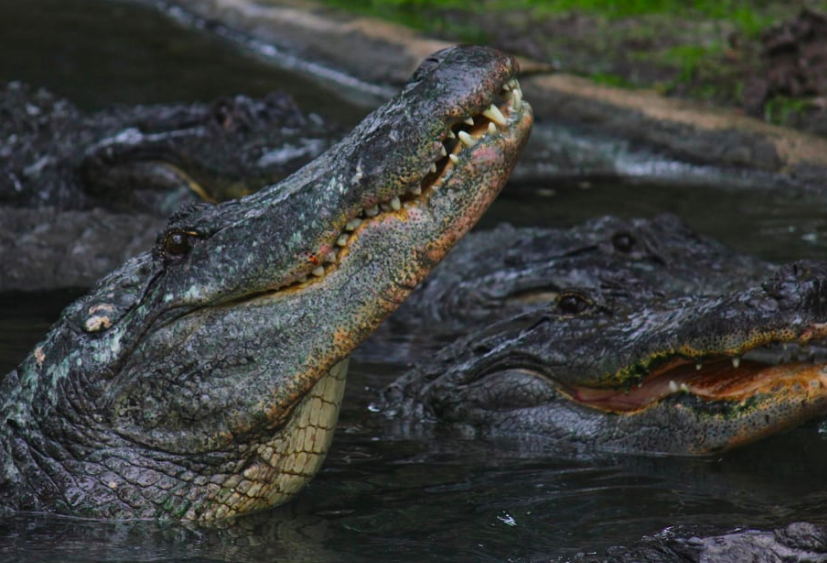 Distance from Gainesville: 76.7 miles
Cost: $25.99 for adults, but $23.39 if you present the coupon found on their website
Wanna get away from UF but still stick with your own kind? St. Augustine Alligator Farm (go Gators, am I right?) offers more than just alligators; boasting a wide array of exhibits, it's like a miniature zoo. "It was amazing how closely you could see the alligators. It reminded me of trips to the zoo I would take when I was a kid, but so much less crowded. There was a lot to look at and enjoy and the staff was so accommodating and friendly," senior at UF Kennedy Saavedra said. If you're feeling brave, St. Augustine Alligator Farm also offers a chance to go zip-lining over seven acres of the property with alligators right under your feet. Release your inner child and thrill-seeker with all the opportunities this park offers.
19. Tubing at Rainbow Springs (Dunnellon, FL)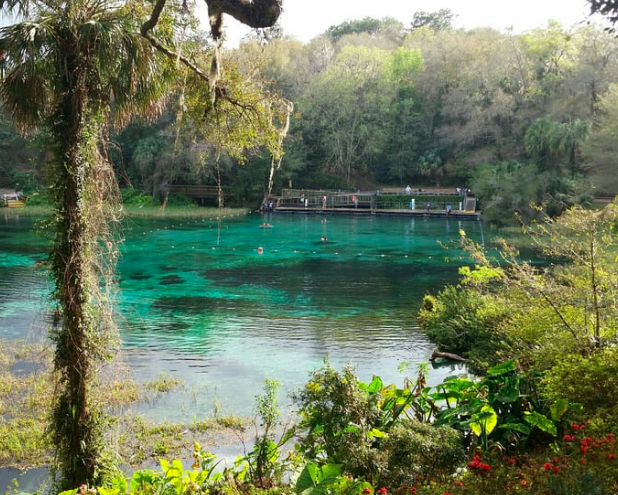 Distance from Gainesville: 41.9 miles
Cost: $5 per vehicle
While Gainesville's spot in the middle of Florida makes it inopportune for frequent beach trips, it's in the perfect place to visit any of Florida's artisanal springs. If you're looking to go river tubing, one of the most popular activities at Florida's springs, Rainbow Springs offers the perfect day trip destination. "It was the most relaxing three hours of my life. I just laid back in my innertube and closed my eyes, soaking in the sun. There was no cellphone service and I felt so much peace at being so disconnected from the world. We even saw a manatee," UF junior Jessica Curbelo said. Grab your friends and pack a lunch for one of the most relaxing day trips you can take from UF.
*Updated on December 28, 2018 by Renee Runge to include destinations 11-19.