I could describe the thin pale grass around you, reaching up to your shoulders. You could imagine insects humming and picture the sky as the setting sun turn the clouds lilac. Or I could show you. I could record video of that field while the wind rustles every blade of grass. But you can only see what I capture. Or I can build you a world, like I can in books, but show you how life around the plot line moves, like it can in movies. That brings us to a middle ground known as video games. Now you decide whether the bunny in the grass or the distant roaring from the trees makes you more curious. Follow that feeling. Beyond its ability to tell a story, video game technology can change the way think, learn and communicate. The 10 best colleges for video game design give students high-tech facilities, cutting edge programs, and coding and gaming extracurriculars that'll help you create the future.
Check out these 10 best colleges for video game design that'll make your inner dream space into a virtual reality.
10. Bradley University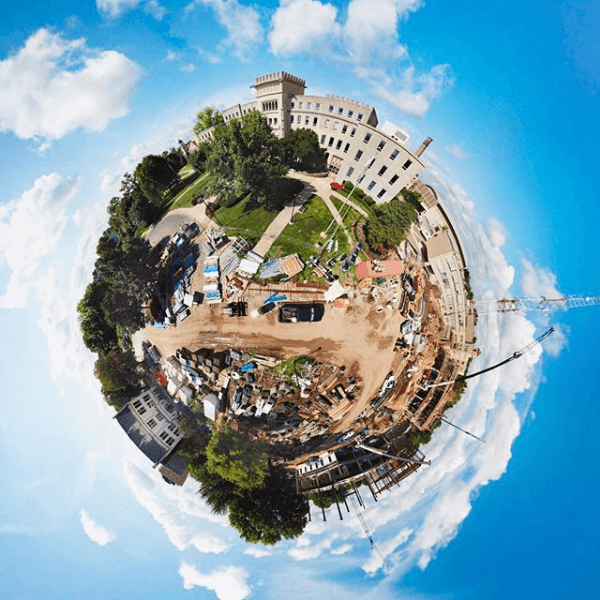 Bradley's Caterpillar Global Communications Center will prepare for the ever-evolving technology of the game design industry. Study up on some classic side-scrollers in the Game Design Research Labs. Or teach your character an idle animation in the Animation Research Facility. Ethan Ham, chairperson and professor in the Department of Interactive Media, said, "We have a dedicated VR lab that students can have 24/7 access [to] (with permission). We also have a number of VR-capable desktop and Vive kits that can be checked out." Bradley offer a major in game design and in animation and game design. If you like bits and bytes more than drawing, learn to program with a computer science concentration in game technology. They have plenty of game-related minors too, like design, technology or production. Then showcase your latest project at the annual interactive media department's Fuse Show. Held at the Peoria Riverfront Museum, you can practice your video game pitches on the public. Get to know video game design experts listening to Bradley's industry guest speakers, like alumna Renae Radford of Blizzard Entertainment.
9. Hampshire College
Much like a Free Play character in Lego Batman, you can customize your game design and development degree from Hampshire. You'll learn the art and science of digital imaging, computer animation and how to implement critiques to improve your work with project-based courses. Make use of the game lab and library with consoles like Atari 2600 and the Oculus Rift. Or check out one of the hundreds of games to play and study. Imagine heading to the library to scan the shelves for a copy of Galaga and Doom. Practice your 3D rendering skills on their self-defined "high-performance Beowulf-style computer cluster" at the Hampshire College Cluster Computing Facility. If your game design interests lean more towards programming, the computer science program will give you the technical skills to animate computer graphics and develop games while focusing on the future of digital media. You could design the next big AI software that helps people plagued with indecisiveness decide where to eat based on their typical preferences and observed need for change. Or something like that…
8. Rensselaer Polytechnic Institute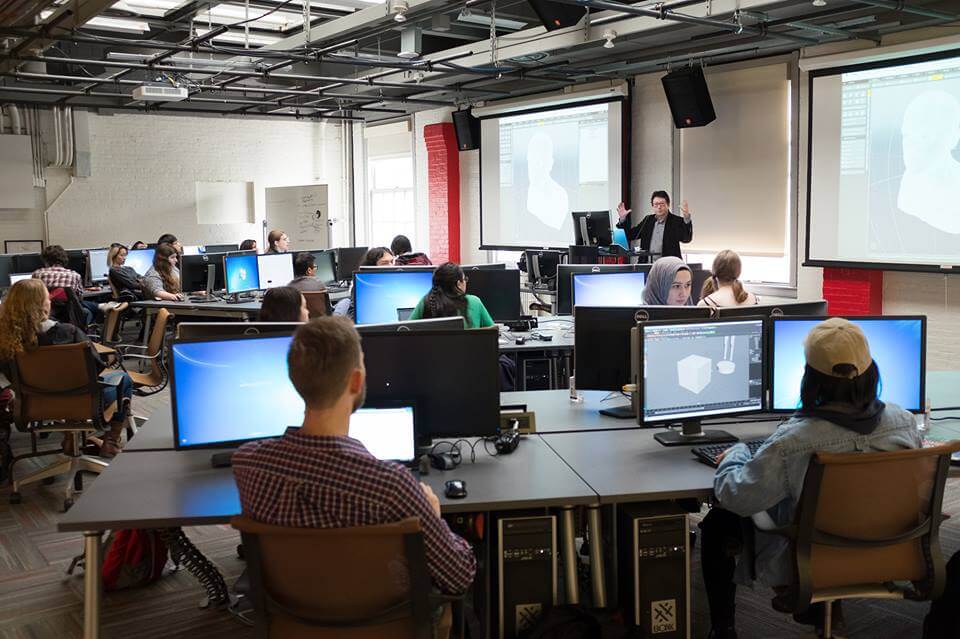 Let your love for Call of Duty transform into a career with a degree in games and simulation arts and sciences (GSGA) from Rensselaer. The program focuses on the implications of game technology and takes an interdisciplinary approach to understanding its potential. You could study experimental game design in psychology to help patients with trauma disorders. Build national defense strategy computer simulations or delve into cognition and artificial intelligence in cognitive science to make a really creepy-accurate serial killer horror game. If you prefer the storytelling component of game design, check out RPI's electronic media, arts and communications degree with a concentration in digital storytelling. Here, you'll take classes like writing and directing for video, film theory, animation and interactive characters and narratives. For all you future video game artists, the electronic arts degree from Rensselaer Polytechnic will mold you into a revolutionary force of creativity. You can easily combine this track with your GSAS degree. Take advantage of the Games Project Space to develop your video game in Unity 3D. Or head to the VAST Studio to practice your animation skills on professional grade tools.
7. University of Southern California
USC's complementary game major will work closely with you in your quest to design the latest and greatest video games. USC offers the two traditional paths to game development: Programming and design. The design degree comes from the School of Cinematic Arts. The programming degree comes from the Viterbi School of Engineering. That means each of your specializations will be taught by a combination of outstanding professors. Trojans take collaboration seriously. So seriously in fact, USC Games has a publishing label that releases "non-traditional" student games to the market. This opportunity gives students experience designing quality games for multiple platforms and consoles. Plus it allows them to build an impressive and professional portfolio. USC's numerous facilities push your expertise over the top, like the Gamepipe Laboratory, with game engine development and 3D modeling resources. The Motion Capture Stage also makes a great excuse to get your friend to dance around in a black Morphsuit spotted with small ping pong balls. And in May 2018, USC collaborated with Jam City to create the USC Games Expo.
6. Columbia College Chicago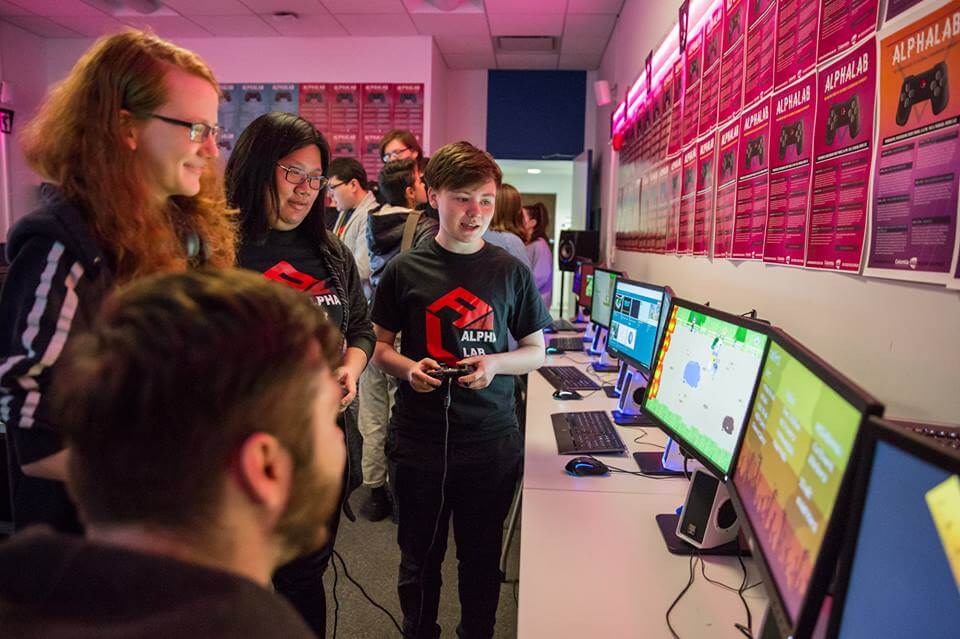 Have you ever found a treasure chest in a Legend of Zelda dungeon and pulled out one awesome prize after another? Finding the Columbia College game-related majors kind of feels like that. Game design, game art, programming, whatever your heart desires in the realm of a game design education, Columbia College Chicago grants it. This college ensures you graduate fully prepared to create with the latest industry technologies. Students use professional-grade software tools in the classroom. "Our faculty—both full and part-time—are active professional game creators or active in a directly related field," Associate Dean of the School of Media Arts Tom Dowd said. "Our accreditation mandates that our faculty pass scrutiny for relevancy and currency in their discipline area before they can teach our classes." As you approach graduation, you'll participate in the Game Studio Capstone. This senior project connects you with a team to produce a video game in industry-like conditions. "Columbia brings in local professionals periodically to talk about their company or new projects and to network with our students," Dowd said. If you make it out to San Francisco for the Game Developers Conference, you'll spot classmates there, too. Students showcase their work to industry professionals there at booth Columbia College sponsors.
5. Full Sail University
Full Sail will get you your Bachelor of Science in game art, game design or game development in 20 months. No typos here. Full Sail's accelerated pace will keep you in the classroom for 32 to 40 hours a week. "Our programs contain more credit hours per month than traditional universities, helping you prepare for the 24/7 nature of your industry," said Casey Tanous, Director of Public Relations at Full Sail University. Each game major offers a Project LaunchBox package. The package includes a collection of hardware, like an Apple MacBook Pro or HP ZBook, and software, like Rumii VR or Zbrush. Graduating doesn't mean you say goodbye to Full Sail forever. Tanous said, "Graduates who have successfully completed any of Full Sail's degree programs can audit any current class in that degree program free of charge."
For game development, you'll be well versed in the entire production cycle. Students create program code for real-time virtual environments, 3D graphic displays and everything in between. The game art degree focuses on applying traditional principles of art to life-like 3D models. While you hone your game design skills, gain exposure and expertise by participating in Full Sail sponsored events like OrlandoiX. "Our Career Development Department can be a strong support system… They remain connected to the industry via graduates and many employers across multiple industries," Tanous said. Make use of the Full Sail alumni network and connect with former students who have gone on to work for projects like Halo 4, Saints Row IV and Fortnite.
4. DigiPen Institute of Technology
DigiPen is all about technology. From computer engineering to digital art and animation, DigiPen shoots into the hearts of aspiring game designers, enticing them in like Scorpion's 'get over here move' from Mortal Kombat. DigiPen offers a BS in Computer Science and Game Design, a BA in Game Design and seven other related degrees. Opportunities are everywhere with over 350 interactive media companies in Redmond, Washington. DigiPen's computer labs, affectionately named Edison and Tesla, have powerful hardware and game production suites to ensure you have no excuse not to succeed.
After an eventful evening with the Counterstrike club, game design club, Pokémon club, creative writing and authorship club, or the Artificial Intelligence club, you might want to ready yourself for one of DigiPen's numerous employment opportunities. Prepare your elevator speech and pat down a few copies of your resume for the internship fair. You'll want to score an on-campus interview the next day. That'll give you some experience to discuss with some of the 100+ nationwide industry employers at the career fair. Or go to company day on Fridays, when companies like Amazon, Wizards of the Coast, Nintendo, Blizzard Entertainment, ArenaNet and Sucker Punch give informational presentations.
3. Drexel University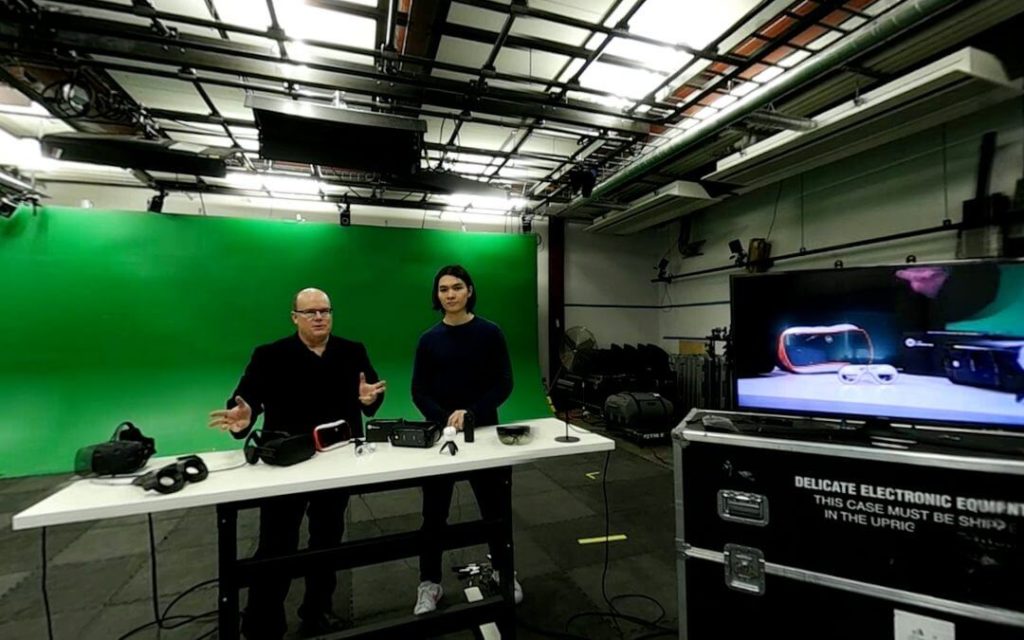 Hop in the driver's seat of one of those arcade-style racing games. Then prepare to test drive your future at Drexel University. Your entire education centers around industry preparation, from rigorous coursework in art history and digital media, to a six-to-18-month co-op experience with industry leaders. The Animation, Capture & Visual Effects Lab will ensure you graduate fully prepared to use the latest technology. With tools like Vicon Motion Capture Systems, 3D Projection Caves and the latest animation, visual and 3D effects software, you'll be ahead of the game before you even start playing.
Drexel also hosts its own game development and publishing house, Entrepreneurial Game Studio. EGS focuses on creating innovative leaders ready to take over the game industry. It provides students an environment to practice their game development skills and commercialize their own work. You can develop an impressive repertoire of published, professional grade games before you graduate. Employers will be delighted to see your portfolio includes more than just poorly rendered shoot-em-up flash games.
2. Savannah College of Art and Design
What do Mario Party mini-games and SCAD degree programs all have in common? Both are amazing. Take on a degree in interactive design and game development, writing or animation. Then join the 99 percent of SCAD graduates that find a job or get into grad school within 10 months of crossing that stage in cap and gown. "We constantly update our software and train on industry standards before even some of the well-known game studios have a chance to," Interactive Design and Game Development Chair SuAnne Fu said. SCAD makes it easy to coast right into the industry with on-campus recruiting and job and internship databases. Plus the career fairs brings in over 170 employers and a faculty of game and design professionals. "SCAD collaborates with trainers from Epic Games, Unity and Allegorithmic to constantly update our faculty's knowledge on the growing tech industry," Fu said.
Their award-winning faculty will give you some of the best training in the nation. You might even join the ranks of the Electronic Entertainment Expo (E3) award-winning SCAD students. Your foundational studies will focus on drawing, design and theory. Your general education won't stray far from this either. "All students in SCAD's Interactive Design and Game Development department are required to learn object-oriented programming as a sophomore," Fu said. "Some of our students even take their programming knowledge to work with AR/VR technologies and develop content with ARKit and ARCore." After 45 additional hours in your game design concentration, nothing can stop you from designing the next Cooking Mama meets Dead Space mash-up best-seller.
1. Champlain College
Not one, not two, but four Bachelor of Science programs will make your dreams of programming another Animal Crossing installment come true. Jeff Ross, design manager at Sony Bend Studio said, "Champlain College graduates have so much productions experience, it's like they've been in the game industry for years." Choose from game design, game production management, game art & animation, or game programming. While studying your chosen facet of game design you'll have an insane amount of opportunities and resources. Then you'll join the 83 percent of graduates who find employment a mere six months after graduation. That number hits 96 percent if you study art and animation.
The Collaborative Game Studio and Game Development Senior Show provide amateur game designers a path to professional positions. "[The Game Studio] makes it possible for students to work on teams in game production courses that mimic a real game studio structure," said JoAnn Patel, Program Director and Associate Professor of Game Art and Animation. "By junior and senior years, students are able to start creating portfolio quality work in their area of focus (game environment, 3D character art, 3D prop art, 2D art, 2D and 3D animation, technical art [or] game VFX)." Each March Champlain's Career Coach heads to the Game Developers Conference. There, they network with the likes of Ubisoft, Activision, Rockstar and Sony. "The studios that hire our students tell us our graduates can be integrated into their teams quickly because of the production experience they gained in school." Champlain will do more than prepare you to work collaboratively in your dream field. They'll also give you the tools to build a portfolio that will ensure no employer can resist you.