The world of second language learning relies on a much deeper complexity than just learning new words or expressions. And for some students, learning a foreign language offers them a huge bonus to their careers and life aspirations, as most jobs and companies demand bilingual workers among their staff. Feel tempted to enroll in a foreign language course? Then don't hesitate! Based on the student enrollment, faculty quality, variety of study abroad programs, languages offered and the size of a language's academic curriculum, these schools deliver a top-notch environment for learning a second language.
Read on to discover the 10 Best Colleges for Studying a Foreign Language.
10. Virginia Tech University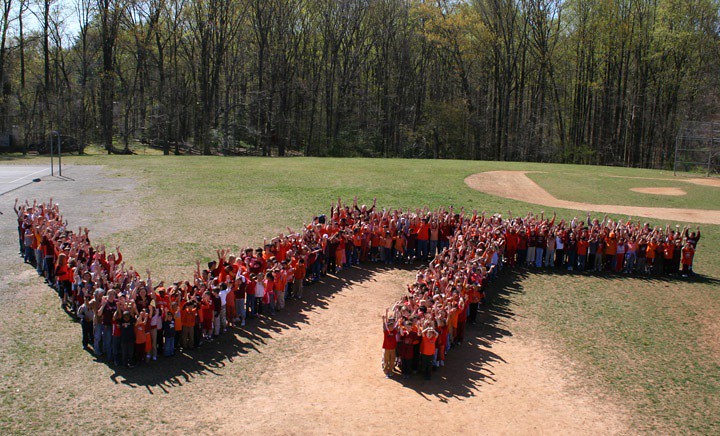 Any Hokies out there? Virginia Tech University (VT) not only enjoys engineers and quantitative method advocates but passionate language learners as well. "In any given semester, more than two thousand students are enrolled in a language class. Most have primary majors in other disciplines," Chair of the Department of Modern & Classical Languages and Literatures (MCLL) Dr. Janell Watson said. The College of Liberal Arts connects Hokies with the wonders of second language acquisition, with some available languages including Chinese, French, Spanish and German as both majors and minors.
Want to study abroad? VT offers exciting opportunities like fieldwork in the Galapagos Islands, Ecuador, and a study of humans and the environment on the Antarctic Peninsula. "For those who enroll in the MCLL Department, we have popular summer study programs in Kyoto, Japan, Paris, Madrid, Oman and on the Camino de Santiago pilgrim walk in Spain," Dr. Watson said. "The last one attracts a growing amount of both touristic and scholarly attention since it shows the rich Spanish Medieval history." Students who enroll at the MCLL department prefer culture and conversation courses in their language of specialization for a first-hand experience with foreign cultures and their different ways of living, compared to that from American culture.
9. University of Missouri – Kansas City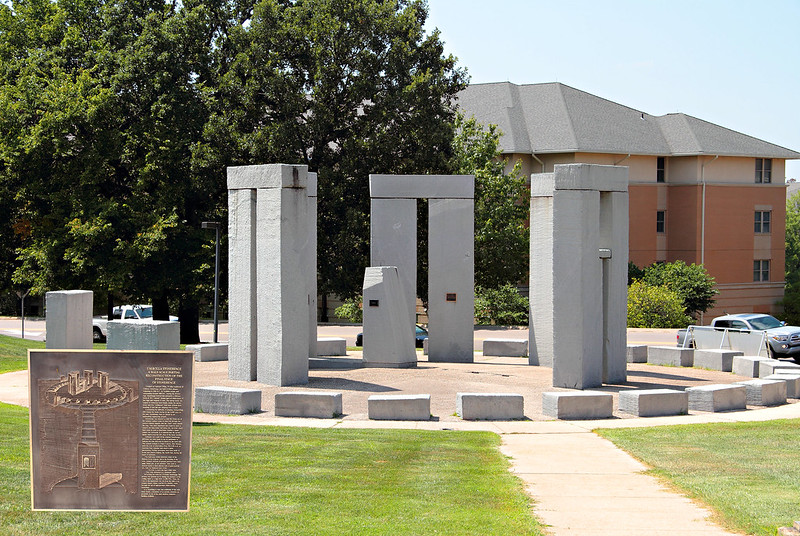 Comment tu dis "Roo Up" en français? At the University of Missouri-Kansas City (UMKC), the College of Arts & Sciences' encourage their students to complement their majors with a second language.  "Last spring, we had almost 900 students enrolled in our classes," said Alberto Villamandos, Chair of the Foreign Languages Department at UMKC. Among the major and minor options, the UMKC Foreign Languages & Literatures Department offers Spanish, French, German and Classics, along with International Studies programs. "We have excellent faculty with extensive research in Medieval French Literature, German 18th century drama, Golden Age Spanish Literature and Spain intellectual history during the 1970s," Villamandos said. "Our faculty is well-prepared and capacitated. Regarding our study abroad programs, our three summer programs to Malaga, Buenos Aires and Lyon are quite popular." The Lyon program includes a six-week faculty-led summer program where students stay with French host families and study French literature, culture and history.  What's better than learning a language while travelling?
8. University of Wyoming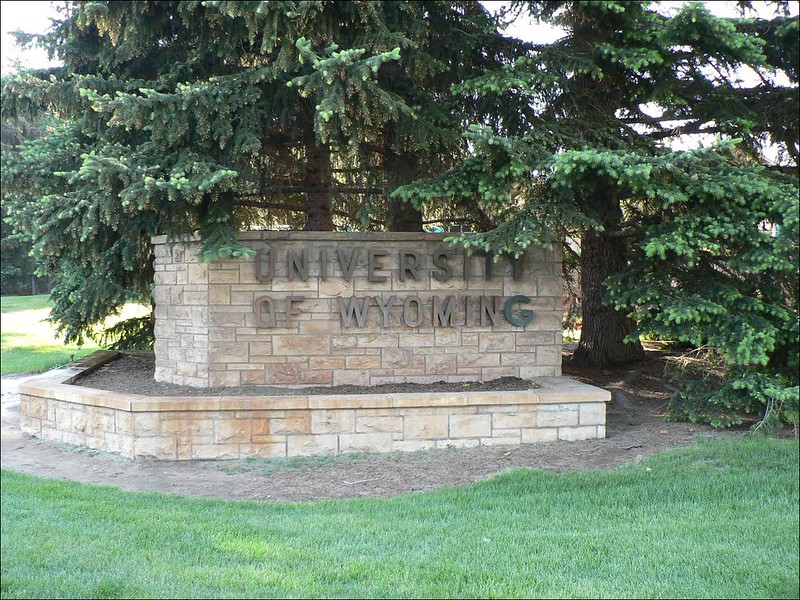 The University of Wyoming's (UW) Modern & Classical Languages (MCL) department helps students in seeing the importance of learning a second language in our globalized world. By enrolling into the MCL, students automatically become eligible for language scholarships. The Mueller-Hanson German scholarship, for example, recognizes excellency from one outstanding German major each year. Another scholarship, the Goode Family Excellence scholarship, provides the equivalent of in-state tuition for six-hour coursework of any foreign language course. The languages offered include Chinese, German, French, Greek, Japanese, Latin and Spanish. As an institution, UW encourages its students with an adventurous spirit to travel and discover the world by offering trips to China, Ecuador, Japan, France, and Germany. In the Galapagos Islands program, the Universidad San Francisco de Quito offers both English-taught classes to registered students and a tour of the city. Moreover, the opportunity to travel to La Galapaguera (the home of the famous Galapagos tortoise) supervised by UW faculty and a two-day excursion to Santa Cruz Island. An all-in-one experience that combines education, travelling, and language learning!
7. Penn State University – University Park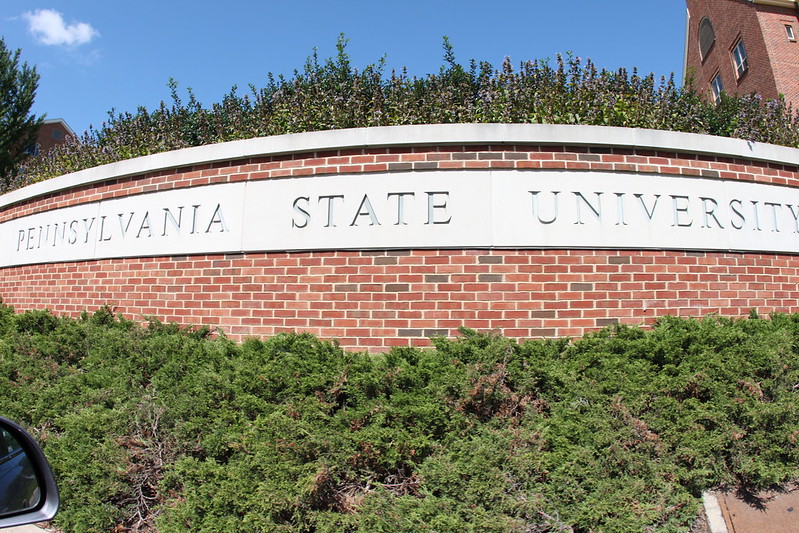 Penn State University – University Park enrolls students from 40 U.S. States and 50 countries. The 16:1 student-faculty ratio allows students to constantly interact with their professors. For students in the Penn State College of Liberal Arts, the School of Global Languages, Literatures and Cultures (SGLLC) offers French, German, Spanish, Italian, Portuguese and other Slavic languages. In addition, the SGLLC encourages undergraduates to enroll in the Summer Intensive Language Institute, which offers advanced language courses for full academic credit during the summer for students who want proficiency in their target language.
The most popular study abroad programs range from a full semester enrollment with U.S credits to embedded, short-term programs. For those seeking proficiency in Russian, the Georgia study program includes a one-week immersion in Georgian culture and the study of Georgian history before and after Soviet occupation. Aside from heavy lectures and Russian language instruction, faculty members who lead the program take the students on a tour to Tbilisi, the capital of Georgia, where pre- and post-Soviet era landscapes collide.
6. University of Maryland – College Park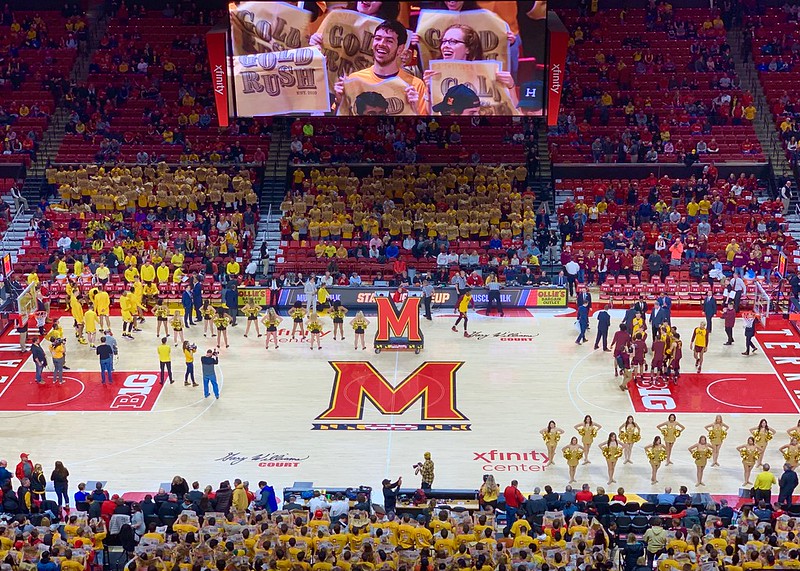 One of the flagship institutions in the DMV area, the University of Maryland (UMD) belongs in the heart of every Marylander. Among the available languages at UMD, some popular languages include French, Italian, Portuguese, Korean, Japanese and Spanish. Not interested in those? The College of Arts & Humanities also offers Hebrew, Persian and Arabic. For second language majors, the Maryland education abroad program offers exciting experiences such as Advanced Russian courses in Kazakhstan and Russia. Offered by the Advanced Russian Language & Area Studies Program, this program includes an eight-week combination of intensive Russian instruction and extracurricular activities in both Russia and Kazakhstan. Activities range from community service to regional field excursions, along with meetings with native Russian speakers.
The UMD College of Arts & Humanities also offers opportunities for students who combine a language major with another major of their preference. Engineers interested in Spanish culture and life can take part in an exchange program with the Universidad Politecnica de Valencia (UPV). It covers Civil, Industrial, Computer, Electrical and Mechanical engineering. Nothing better than studying your major while gaining an invaluable cross-cultural experience.
5. University of Montana – Missoula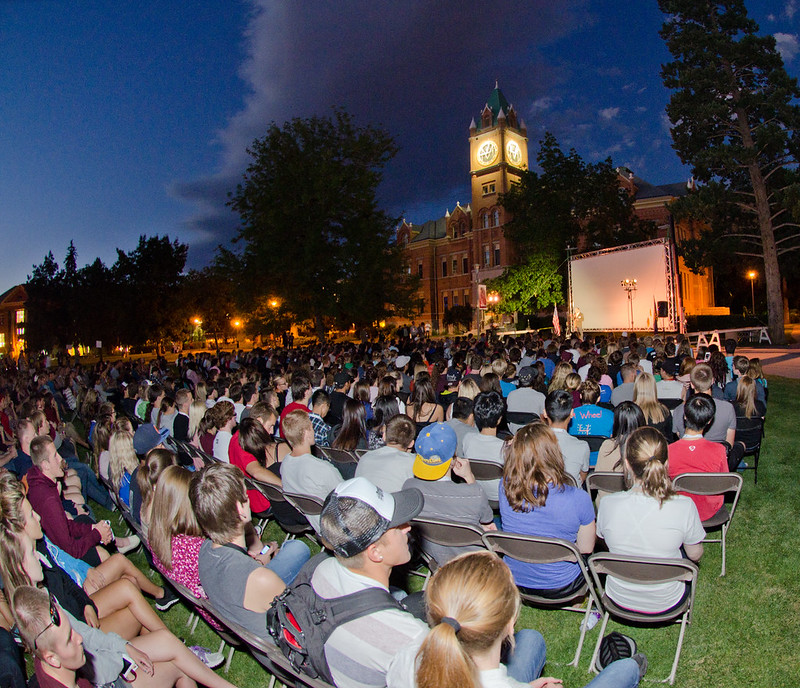 Want to learn how to say "Go Griz" in 12 languages? Then get ready to call the University of Montana (UM) home. The UM World Languages and Cultures Department offers its students degrees in Ancient Greek, Arabic, Chinese, French, German, Hindi, Irish, Japanese and much more. "In the Russian department, we offer an Introduction to Russian Culture course," the chair of the Russian department at the UM College of Humanities & Sciences Ona Renner-Fahey said. "This course does not only study the traditional culture and the history of Russia's capitals, Moscow and Saint Petersburg, but also the flora and fauna of the east, along with the Russian indigenous people." As for affordability, the UM education abroad department makes sure no student misses the chance of traveling around the world.
"UM has been working with the School of Russian and Asian Studies (SRAS) for many years, hence many of our students enroll in their programs due to their affordability and our reliance on SRAS," Renner-Fahey said. Moreover, the university assigns different countries to different majors. For example, Austria for music and art history programs, or Greece for archaeology programs. Programs offered by partner institution University of Gratz include tours to museums of Beethoven, Schubert, and other renowned classical music performers. As for Greece, the American College of Greece provides archaeology students the opportunity to visit Minoan and Mycenaean sites, studying Greece during the Bronze Age until the Classical Age. Learning about historical sites and artifacts in a museum instead of a classroom? Where do we sign up?
4. University of Arizona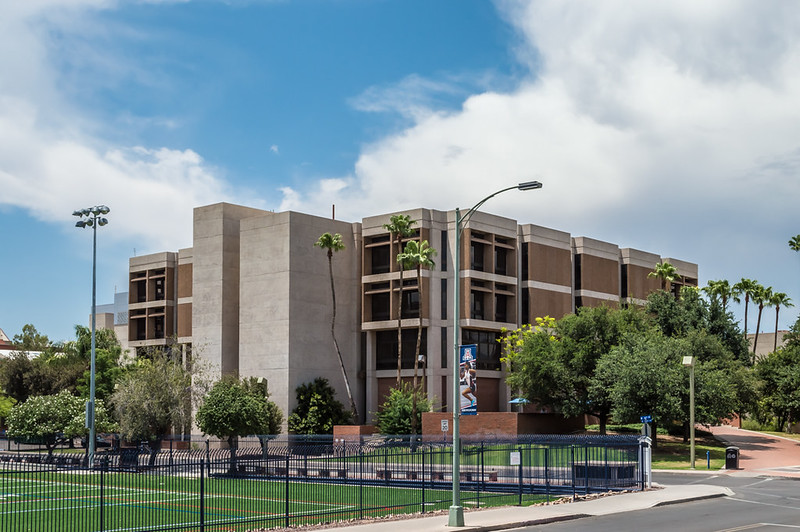 Encouraging a cross-cultural learning, the University of Arizona's (UA) College of Humanities averages around 1625 undergraduates per year. UA takes their commitment with the second language programs seriously. The compromise UA has with its students involves the research of not only foreign languages, but the option of expanding their research to cultural backgrounds as well. This sets students for exploring the job market with well-developed skills in humanities like communicating in more than one language, while analyzing and evaluating cultural differences in professional settings. W
ith 13 majors and minors in the College of Humanities, the languages offered include French, German, Spanish, Russian, Portuguese and Italian. UA holds a great variety of education abroad programs into countries like Japan, Laos and Tanzania, plus most countries in Europe. Yet, the most varied and interesting study abroad opportunities include specialties in humanities and liberal arts. One of the most popular programs, the exchange program to Waseda University in Tokyo, offers language lessons taught by Japanese professors and courses taught in English about Japanese culture. Thanks to the university's location in downtown Tokyo, students get the chance to dive into the Japanese ways of living.
3. Temple University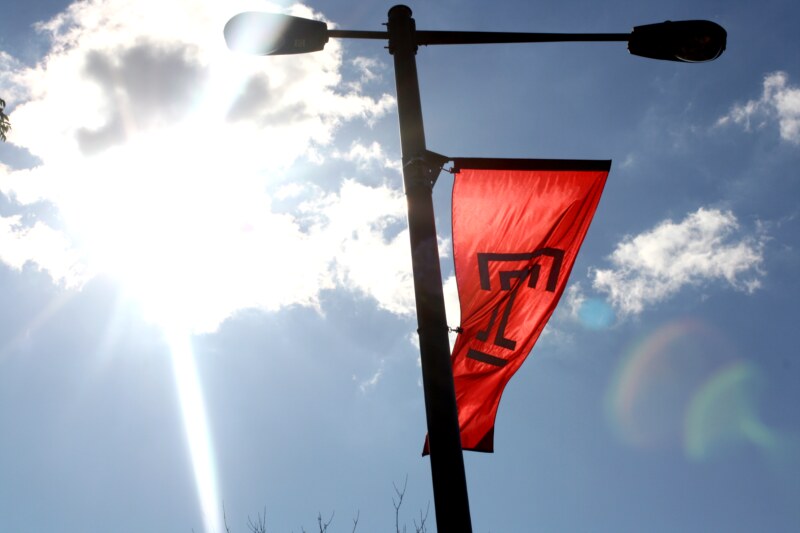 One of the most prestigious schools in Philadelphia, Temple University (TU) began its history of education in 1884. Since then, the College of Liberal Arts' has grown to offer 35 majors and 36 minors to 5500 enrolled students. Majors include specializations in languages like French, German, Italian, Japanese, Russian, Greek, Spanish, Chinese and Arabic. Temple offers three different model programs at Temple are available. First, students can enroll directly in a foreign university. Second, Temple students can enroll into study centers and institutes abroad (directed by study abroad program providers or U.S. institutions) with the courses similar to a U.S. format. Finally, a hybrid model allows students to take half of the courses at study centers, and the other half at the host university. Want to stay in Philly but spend a summer abroad? Then brush up on your French. Touring and learning, the perfect combination!
2. University of Texas – Austin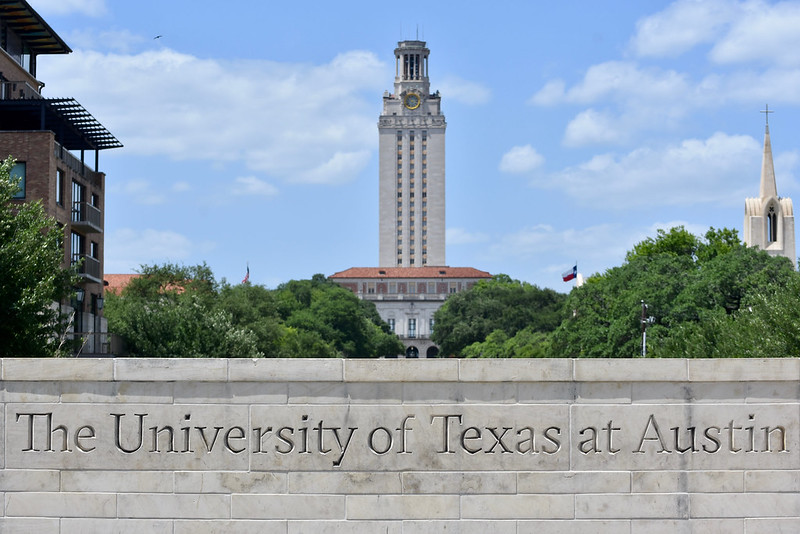 Everything's bigger in Texas, even UT – Austin's language department. UT – Austin not only offers Romance languages like French, Spanish and Portuguese but also delivers courses in unique, exotic languages like Sanskrit, Danish, Urdu and Yiddish. "During the 2019-2020 academic year, we received a total of 2580 students among elementary, intermediate and upper French and Italian courses," the Chairman of the French & Italian Department at the College of Liberal Arts David Birdsong said. UT Texas is blessed to have a well-capacitated, faculty members. "Dr. Paola Bonifazio, a professor from the department, has won the Rome Prize for her research and contribution to the Italian language. This award is given by the American Academy in Italy." As expected, UT-Austin values the importance of education abroad for increasing UT students' experience in whichever field they want.
Therefore, one of the most popular programs, the Rome study program, allows students to spend seven weeks in Rome, learning about the language while traveling to some of the most beautiful Italian sites like the well-known Colosseum. "The best part of this program is that is available to all majors, so students can combine their field of study with what they learn in the trip," said Birdsong. Another popular program includes a faculty-led program offered at the Collegium Civitas in Warsaw, Poland. The program introduces students to Central and East European politics and history, with courses in both English and Polish.
1. University of Florida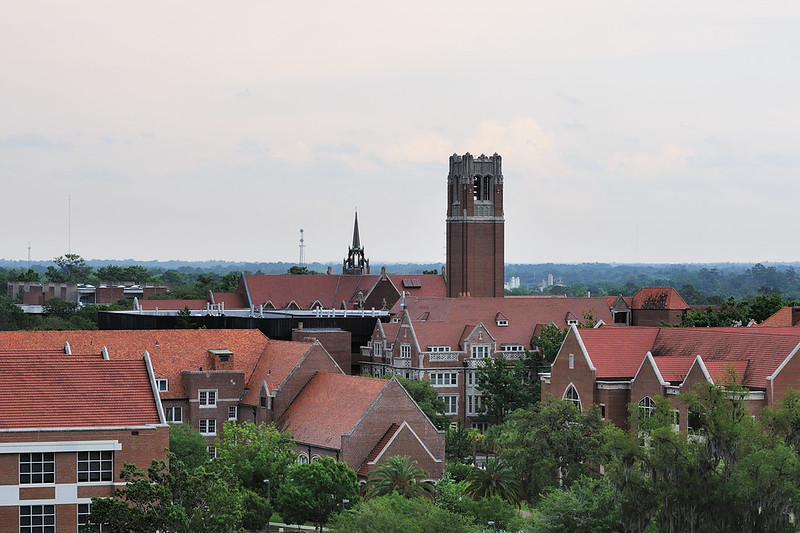 One more reason why foreign languages are a thing in the Sunshine state! With a 19:1 student-faculty ratio, students at UF gain a complete experience by learning their target language while understanding cultural differences and diversity. "There is a Russian stereotype of them being stern, intimidating and emotionless. However, when I think about my Russian instructors at UF, I think of a group of people who are kind, patient and more than willing to help you out in the classroom," UF Russian major Ariana Miranda said. "At the end of each class, you leave with a different viewpoint of Russian culture and a greater understanding of what it means to be Russian." UF's Languages, Literatures and Cultures department combines language learning along with a first-hand experience of the target language's culture and customs.
At UF, you get everything you need to break down tough languages. "Russian is a difficult language to learn for English speakers and requires time, dedication and effort to succeed in class. Therefore, at UF you have Russian instructors who always ask if there are any questions, if they need to slow down, and even if we are ready to take the exam," Miranda said. "The instructors know if the students are struggling, they cannot go on to the next lesson, so they ensure that everyone is on the same page." The available programs at the Education Abroad department range from sponsored programs to exchange programs, including an eight-week program to the Chengdu University in China for intermediate and advanced Chinese Mandarin instruction. The capital of Sichuan province, Chengdu hosts many historical sites and commercial centers such as the Wenshu Yuan Monastery and the Giant Panda Breeding Research Base. Studying abroad through UF means participation like no other and forming a true union within the UF community.