Learning how to sell homes doesn't require a college degree, right? True, but believe it or not, plenty of colleges offer real estate degrees, both undergraduate and graduate, that teach you how to make bank on your commission. You'll learn how to properly pitch yourself and develop the skills you need to price a house. Then, the moment you graduate the inner Phil Dunphy within you will emerge to sell the right kinds of houses.
Read on for CM's guide to the real estate major.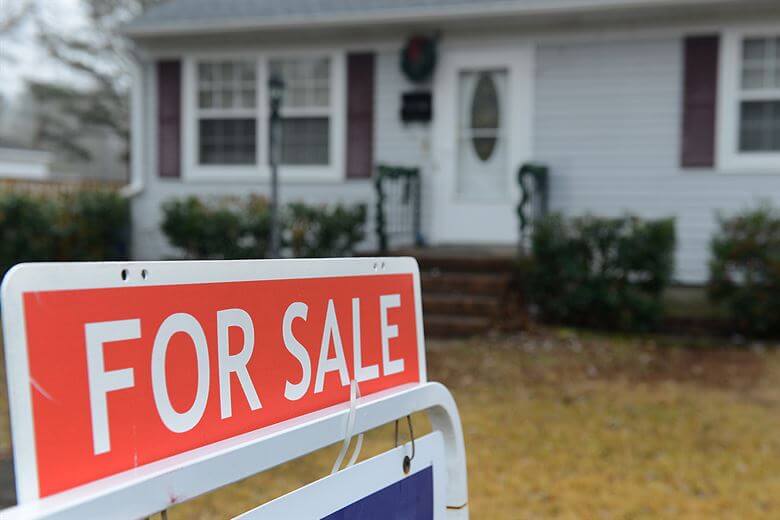 What You'll Be Doing
The basics of real estate sound intimidating, but with the lessons you learn, selling homes to customers becomes almost easy. As a real estate major, you'll learn how to close deals on the houses you want to sell without breaking your back.
You'll learn better communication skills for client interaction to make yourself look the best you can to your potential buyers. You'll look deeper into international real estate as well, studying both business and residential real estate, comparing differences. And, one of the most valuable assets to real estate, you'll learn how to put a price on a property.
Because if people don't like your price, let's just say the house will not sell. Plenty of other companies offer plenty of other prices. Learning how to find the right price is essential to this job. The real estate major will teach you what to do in those situations.
The Classes You'll Take
The Zicklin School of Business at CUNY Baruch College offers classes like Real Estate Law or Real Estate Principal, which teach you the ethics of selling houses. You'll learn how to see both sides of an issue of a buyer and deal with economic concerns.
At Marquette University, you can take Business Leadership Development. This class teaches how to run your own company and be your own boss. The Principals of Financial Accounting will show you how to properly handle your money.
Some pre-recs you'll have to take might include Real Estate Development, which shows how to develop a property from nothing into something beautiful. Real Estate Finance and Investment comes as another pre-rec. This talks about the investments and the math of real estate. Other electives include Real Estate Management, Urban Economics or Corporate Finance.
Internships for the Real Estate Major
Not sure where to look for your real estate internship? Join your campus's real estate club, which regularly brings in job offers and internship offers for people who wish to work in real estate. Some universities, like Marquette University, offer internship-for-credit programs. Or look for local real estate companies, walk through the door and hand in your resume. Many of these internships don't come with a paycheck.
For example, Core Realty Family in the Bronx wants to hire someone to do clerical and administrative work as well as research work. Consider you're your foot in the door of real estate. Or check out opportunities at Nest Seekers International. Nest Seekers sells luxurious apartments around the city skyline to posh New Yorkers. Working here, you'd help with campaigns and social media and of course, learn about the real estate business.
"We often received offers for real estate internships," said Forrest Huffman, a professor for the real estate major at Temple University. "So real estate sales (particularly residential sales) can be found and internships can be beneficial. Generally speaking, the intern must be willing to gain experience (possibly without pay) while they take the necessary sales classes and exams required by each state."
But don't think that just having the internship will be enough to get you onto the force.
"Of course the first step in becoming a successful real estate agent is to obtain the required license necessary by the state in which the agent will operate," Huffman said. "The individual should seek to develop an expertise in a particular area or property type, or other real estate sales situation that appeals to the student."
Career Opportunities
1. Real Estate Agent (or Broker)
Whenever you drive around and see open house signs that stick out of someone's lawn, you see the work of a real estate agent. Realty companies employ agents to go out and sell their listed houses to buyers. If the house sells, they earn commission (a percentage of the selling price).
2. Auctioneer
Auctioneers (obviously) auction off valuable items to the highest bidders. They may run auctions for various items or communities, or specialize in one type of product, like jewelry or furniture. Use the info you gained as a real estate major to auction products for a decent price. That way you don't accidentally give away a vintage diamond ring for $50 thinking it's costume jewelry. Or make sure you don't price an old comic book too high when anyone can grab it down at the bookstore.
3. Financial Analyst
With real estate comes a whole lot of math. If selling the houses isn't your gig, then manage the money for the houses instead. Financial analysts can work in banks, realty corporations and other companies. They provide guidance to individuals and businesses looking to make an investment. This often includes homes as well as business offers too. The buyer sometimes needs help figuring out how to use their money. Step in as a financial analyst to become a hero.
4. Real Estate Consultant
Buyers turn to real estate consultants first before giving an offer on a house to learn about the value of investing in a certain property. They'll let you know what house you should buy or what you can do with a property investment. They basically act as the information banks of the real estate system, making sure you can buy something before you go ahead and sign your life into eternal debt. They provide the laws around the area as well as the basic rules that the property owner must follow (like zoning laws).
5. Retail Buyer
Retail buyers select what items become stock in a store. They usually work closely with designers and/or designated sales representatives to figure out what will sell in a store. They attend trade fairs, wholesale showrooms and fashion shows to understand the designs in trend. Retail buyers basically keep retail stores going. And if they lose that store, then they lose a good amount of money. Often, if a store remains in the same spot and stays open for an extremely long time (like any designer store in a big city), a retail buyer made that happen. They keep stores open for years.
Reviews
"I personally feel like it's really helped me. Breaking into real estate is always such a hard thing to do in general, but with being part of the real estate major, I feel like I have a good step in the door into the rest of the world for when I graduate." – Tyler Hicks, Florida State University.
"The resources I've been given have been the absolute best. From the Real Estate Society to the minor I was given the chance to be a part of, it helped me become a better businesswoman. Some people are really able to become agents quicker but sometimes it never hurts to have that extra push that'll help you in your future. It's helped me a lot." – Anna Leigh, Florida University.
"It's helped me a lot. Before I came to Penn State I didn't think I could break into real estate because it is such a competitive field and not a lot of people make it big in it. Now with what's happened these past years I feel like I could be one of those people. Having the chance to take classes like this has given me a possibility of actually making it big like I know I can. Without PSU to help me, I wouldn't have been as ready." – Will James, Penn State University.