Did you know Joss Whedon (Buffy the Vampire Slayer, The Avengers, Firefly) was a women's studies major? Gender studies is an evolving field that's become increasingly relevant in the face of racially charged situations and cases of gender discrimination. The major is pretty interdisciplinary—if you like history, science and pop culture, and are passionate about working through the challenges facing society today, gender studies is a great place to start learning the skills needed to address these issues.
What you'll be doing
Developing the worldview necessary to view a situation from multiple perspectives. Learning how gender, race and ethnicity color our perceptions. Researching the effects of gender stereotyping on the younger generation. You'll be taking several classes that force you to analyze society's construction of gender (duh). For example, the the major at the University of Notre Dame requires two important classes: Introduction to Gender Studies and Perspectives on Gender: Theory and Practice. These first two courses act as introductions to gender studies, tracing the discipline back to its roots in women's studies, and providing students with the vocabulary necessary to discuss subjects like racism and gender roles.
Upsides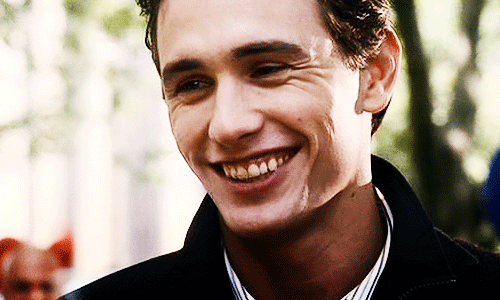 "The gender studies major gives its students the tools to see social problems through a gendered lens… and the passion to want to address these issues head-on through research, advocacy, and educating others. Although the major was broad, it gave me many of the tangible skills advocated by liberal arts programs, including skills in research, structuring an argument and analysis." —Melissa Buddie, University of Notre Dame 2012, studying for M.A. in Social Work at the University of Wisconsin
"The greatest benefit of gender studies is that it can, and should, be applied to every facet of our lives. With the knowledge I gained from gender studies, I feel like a much more insightful citizen. I'm able to more successfully analyze current events, pop culture, advertisements, social trends, etc., from a gender-specific point of view. Admittedly, my comfort in this subject matter is considerably higher than the comfort level of most of my friends, acquaintances, and colleagues." —Jill Schroeder Lusk, University of Notre Dame 2010, Project Manager for a clinical trials vendor in Pittsburgh, Pennsylvania
"I loved my gender studies courses because they encouraged me to consider all perspectives when approaching a conversation or issue. I credit them for teaching me the empathy that I bring to all aspects of my life today." —Kelly Pierson, University of Notre Dame, ProInspire Fellow, Innovative Programming Manager for the National 4-H Council
Downsides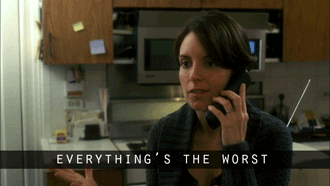 "I didn't get the sense that there was a very strong community among students studying gender studies. There was an honors society and occasional campus events sponsored by the department, but no real sense of togetherness, at least in my opinion. I would have liked to see more community within the department, perhaps through peer advisors, frequent social events, or some sort of gender-related activism taken on by the group." —Melissa Buddie
"This is not a knock against the field of study or Notre Dame's work with it, but the fact of the matter is, gender studies isn't really a thriving professional field as of yet. There are many organizations doing great work, and gender intersects with so much, but it's maybe unrealistic to think that the topics you discuss on a daily basis in your gender studies classes are going to be the same topics you spend your professional life focusing on. But it was a shock for me to realize exactly how few and far between those opportunities are." —Jill Schroeder Lusk
"I don't truly have a downside that I can easily think of, except that there was such a small group of us… [The major] didn't seem to have the respect of the faculty or college yet. It seems that it's gained more traction since I've graduated." —Kelly Pierson
Career Opportunities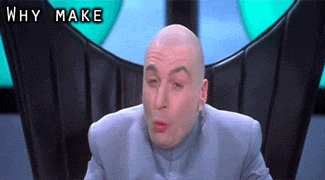 The great part about the major is that you can do just about anything with it. Employers are always looking for candidates with the critical and analytical skills necessary to adapt to a fast-paced environment. As for careers directly relating to the major, those who choose gender studies often end up pursuing careers that involve helping others.
Social worker
Social workers are present in several different areas such as health care, public policy and education. They give people the assistance they need to figure their lives out, from helping them find work to guiding them through crisis situations. A licensed clinical social worker can also help to diagnose mental or emotional problems and work with the person to address them. Social workers may also work for agencies that are concerned with children, such as Child Protective Services.
Psychologist
As a psychologist, you'll help patients overcome a variety of mental and emotional problems, including substance abuse, relationship problems and eating disorders. Psychologists give people the tools they need to cope with stressful, overwhelming situations.
Marketing manager
These guys oversee a company's marketing of a product or business. Marketing managers may work alone or as part of a team to manage customer relations, research outside opportunities for the business and develop a marketing strategy.
Academia
You can teach classes at a university while also generating self-driven research and articles. Professors can become widely regarded in their fields and contribute to the growth of various new disciplines like Gender Studies.
PR experts create and maintain the public image of a company or person. This job involves working closely with the media, creating press releases and overseeing press conferences.