Tired of rewatching old episodes of The Office on Netflix in your dorm room? Add variety to your daily routine by taking part in some awesome events hosted on UNC's campus and in the surrounding community. You already know to watch the Duke vs. UNC game, and have probably gone to Sunset Serenade at least once, but have you ever checked out the Carrboro Music Festival or spent the afternoon at Connorstock? Go ahead and tell Netflix that no, you aren't still watching.
Bored AF? These Can't Miss UNC Events Will Give You Serious FOMO.
1. Fall Fest
Whether you're a first-year eager to sign up for as many clubs as you can or a senior looking for freebies, Fall Fest has something for everyone. First-years can learn what Quidditch is all about the in the sports section or listen to symphonies of a cappella as they walk through the performing arts aisle. Older students usually head to Fall Fest for the food. Check out the hordes of food trucks, including Hibachi Express and Chirba Chirba dumpling truck. Don't forget to hit the Papa John's and Insomnia Cookies booths, among many others that line the event, and enjoy the delicious aromas of dumplings, pizza and chocolate chip cookies wafting over the crowd.
2. Sunset Serenade
Whether you love music or simply want to enjoy a warm summer evening sitting in grassy Polk Place with your recently reunited friends, you'll love Sunset Serenade. During the first week back at school, students flock from their dorms and apartments to sit on the quad and listen to the beautiful music of Samaa, Tar Heel Voices and Harmonix along with many other awesome UNC a cappella groups. "It's easy to sing with a lot of energy when two thousand people are cheering you on. We know that for a lot of first years, it's their first impression of us, so our goal is always just to have as good of a time as we can on stage," said UNC junior and Achordants member Jack Charmichael. Plus, you won't want to miss the Carolina spirit that fills the night as thousands of students end the event by singing the alma mater and welcoming the start of a new school year.
3. Carrboro Music Festival
https://www.youtube.com/watch?v=YIDRCqG9zvw
Do you love free concerts? Do you want to support local musicians? Head to Carrboro, Chapel Hill's quirky, fun neighbor city for two days of free performances from local bands and musicians. Beloved Carrboro restaurants like Cat's Cradle, Open Eye Café and Milltown, fill with artists and fans as musicians take over dozens of local businesses and restaurants. Whether you're a fan of pop, jazz or punk, you'll love wandering Carrboro's colorful, quirky streets decked out in gear you picked up from your favorite shows.
4. Homecoming Football Game
For current students, the Homecoming football game serves as a great way to catch up with friends who've graduated. Grab delicious fried chicken from Bojangles or grill up some hamburgers and hot dogs. You can host a tailgate at your house or frat to welcome back your alumni friends and get some much-needed info on whether or not adulting is really as scary as it sounds. After that, head to Kenan stadium to watch the football game. Join the sea of Carolina blue and spend a sunny fall afternoon cheering on the Tar Heels.
5. Late Night with Roy
Get hyped for basketball season by joining thousands of students, alumni and Carolina basketball fans in the Dean Dome for Late Night with Roy. Welcome back your favorite returning basketball players and let Coach Williams' speech remind you why Carolina basketball makes struggling through the hardest classes UNC has to offer worth it. Then, get a taste of the season to come as you watch Kennedy Meeks, Justin Jackson, Luke Maye and your other favorites compete in a friendly scrimmage.
6. UNC vs. Duke Game
Do you even go to UNC if you don't watch the UNC vs. Duke game? The luckiest of students grab their coveted tickets and head to the Dean Dome hours before the game to snag the best seats in the house. If you didn't get a ticket, you can still have a good time, though. Students eagerly pile into dorm common rooms or throw apartment parties to watch UNC's basketball team face our biggest rivals. "The UNC vs. Duke game was the most fun I've ever had," said sophomore Rachel Putnam. "Rushing Franklin and being surrounded by thousands of students made me so proud to be a Tar Heel. If I could relive any moment from freshman year, it hands down would be that game." Meanwhile, you'll find the most dedicated fans lining up outside Top of the Hill or He's Not Here on the morning of the game, in hopes of getting to the first on Franklin Street for the celebration that fills the street after a win.
7. Holi Moli
https://www.youtube.com/watch?v=VTXo-RtVhRc
Grab a colorful pack of powder as you enter Holi Moli, and get ready to countdown to the moment when everyone tosses powder in the air, filling the sky with clouds of color. UNC students celebrate this cheerful Hindu festival annually on Hooker Fields. Hundreds of students gather to celebrate the end of winter and welcome in the spring with a joyous explosion of color. "Standing on top of the table and counting down from 10, looking at all the participants, and watching the 6-10 different shades of color being thrown up and all the cameras flashing caused an adrenaline rush and made all the planning worth it," said senior Saumya Goel. Wear a white t-shirt to the event if you want a colorful souvenir.
8. First Friday Raleigh
Art enthusiasts and foodies must head to Raleigh at least once during their time at UNC for First Friday. On the first Friday of every month, Raleigh's museums, art galleries, restaurants and bars stay open until nine and welcome art and food lovers to take a self-guided tour of the city. "First Friday is one of the longest running and most successful programs in downtown Raleigh. The best part about First Friday, is that it is entirely different every month," Downtown Raleigh Alliance Communications Manager Danny Vivenzio said. Grab a bite to eat at Caffe Luna and a drink at Mosaic Wine Lounge, then check out more than a dozen art exhibits and galleries. First Friday should be a must on every Tar Heel's list of things to do in Chapel Hill before graduating.
9. CUAB Spring Concert
Every year, the Carolina Union brings UNC students a spring Jubilee concert performed by a popular artist. When students have heard about recent performers like 2Chainz, Chase Rice and Rae Sremmurd, tickets have sold out quickly. Sign up immediately after they go on sale so you don't have to risk buying them at inflated prices. Once you have your tickets in hand, you can head to Hooker Fields for an awesome concert under the stars with your fellow Tar Heels. After the concert, head to He's Not Here or The Strowd, where performers have been rumored to celebrate.
10. Connorstock
Every year, the Connor Community hosts Connorstock on the quad between their dorms. This RHA (Residence Hall Association)-sponsored event draws students from all over campus for an afternoon of games, food and friends. It features music provided by a DJ and performances by a cappella groups like the UNC Achordants and Psalm 100. Inflatable slides or bouncy castles make any 21-year-old feel 12 again. Also, you won't leave hungry after feasting on pizza and snow cones. "Connorstock is so consistently popular because of the relaxed and seamless nature of the event. The funnel cake is definitely a draw but I think a big part of it is also that it's a fun yearly event that brings people together," said senior Caroline Averitt.
11. Davis Streakers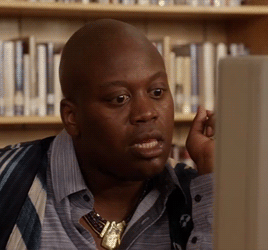 If you've studied in Davis library for eight hours straight the night before your first final and need a break, the Davis Streakers will surely startle you awake. These bold students kick off exam week by streaking through every floor of Davis Library and the UL. Whether you're brave enough to join these hundreds of students, or simply want to watch the insanity of finals get the best of your naked peers, you'll want to be in the library the night before the start of final exams.