Anyone sick of wasting a half an hour browsing through the endless yet unappealing options Netflix? Or starting a bunch of movies and TV shows and never getting past the first 10 minutes? Netflix rocks, but without something new to obsess over I stare at the "Because you watched Friends" section forever. Luckily, cable is making a comeback and will bring back some of our favorites, along with some new addictive shows. Caution: Some spoilers included.
1. Pretty Little Liars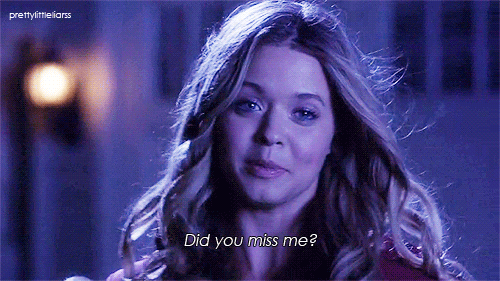 Who doesn't love PLL? The mystery of finding 'A' went from investigating a single person in a black hoodie to multiple black hoods and a red coat. Other than the discovery of CeCe Drake acting as the main 'A', the only other revealed secret was the premiere date of season 6B. On Tuesday, January 12 at 8 p.m., the girls return to ABC Family (AKA Freeform), only five years later. The show will actually bring us five years into the girls' futures, and we're all thirsty for more information. Get pumped for a reunion with Aria, Emily, Hanna, Spencer and even Alison.
2. Shameless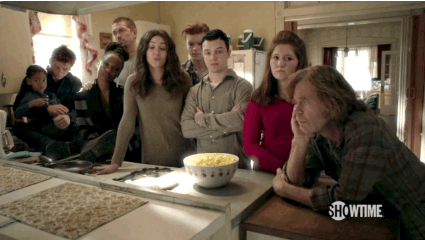 If you've never even heard of Shameless, we'll never become friends. Shameless reigns as one of my all time favorites. On Sunday, January 10 at 9 p.m., we'll finally find out what happens to Carl and the rest of the dysfunctional family. Is Debbie preggo? Did Ian go off his meds again? And most importantly, did Frank fall asleep outside on the street or get lost again? I do need to add that I'm thankful that this show plays on Showtime, allowing the script to go above and beyond. See you soon Gallaghers.
3. The Bachelor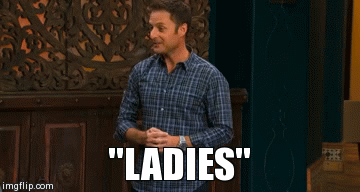 Bachelor fans became devastated for Ben Higgins, aka Prince Charming of software salesmen, when Kaitlyn Bristowe on The Bachelorette turned him down last season. Although Bachelor fans cried for him when he got sent home, we're all thrilled to see him become THE Bachelor and find his princess. Personally, I'm even more excited to see Becca Tilley return from Chris Soules season. #TeamBecca. Where will I be on January 4 at 8 p.m.? Sitting on my couch meeting all of Ben's new girlfriends.
4. Shadowhunters: The Mortal Instruments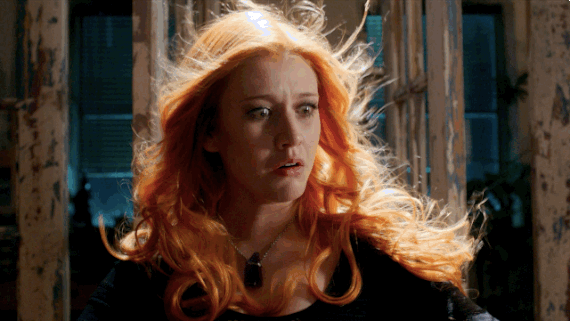 ABC Family (or Freeform's) new show Shadowhunters defines the term "different." The show tells the story of a mother being kidnapped as her daughter, Clary, ventures into the dark world of demon hunting to find clues that can help her find her mom. Sure the plot sort of has the reverse Taken feel to it, but throw in some demon hunting and you make a totally different Sci-Fi show. Get your Shadowhunting gear on at 9 p.m. on Tuesday, January 12.
5. Shades of Blue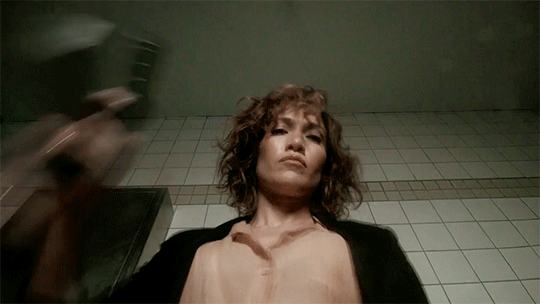 "Between good cop and bad cop, there are shades of blue." That's the motto for NBC's latest show. Among the billion different cop shows out there, Shades of Blue finally takes a different approach. The main character, played by Jennifer Lopez, dances on the line between good cop and bad cop to keep her and her loved ones safe. Give NBC and JLO a visit on Thursday, January 7 at 10 p.m.
6. Grease  LIVE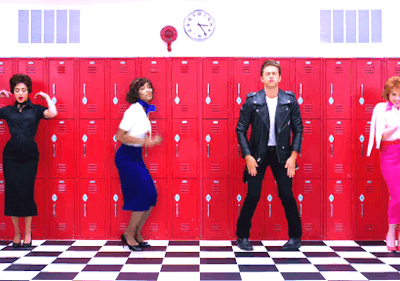 NBC's success with live musicals captivated theater junkies everywhere. I saw their awesome take on the live version of The Sound of Music, and one of my person faves, Grease, happens to be the next live musical on NBC. On January 31 at 7 p.m., Julianne Hough, Vanessa Hudgens and Keke Palmer will bring poodle skirts and greasy hair back in style for one night. We'll all become hopelessly devoted to our screens that night.
When spring semester rolls around, use these shows as an excuse to take a break from your confusing math textbook or Victorian Literature notes. We all need some kind of enjoyment and separation from our studies.