Today's environmentalists have focused their attention on holding corporations and big businesses accountable for their environmental damage because it is these sources that are the true culprits of the accelerated change in the climate. However, it can be a difficult task to appeal to businesses, especially those who prioritize mass profit overall. Thankfully, some companies have come to realize that they can achieve success by promoting fair trade, by making products ethically and sustainably, and by giving to environmental organizations that can use that money to make a lasting difference.
Two successful businessmen realized this and came up with the idea for the non-profit, 1% for the Planet.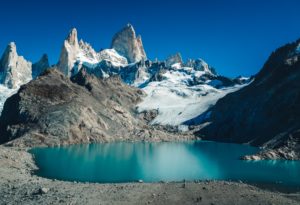 If you haven't heard of Yvon Chouinard or Craig Matthews, perhaps you have heard of the clothing company Patagonia. Or maybe you've heard of the place with all your fishing needs, Blue Ribbon Flies. Together, these two founders created these companies respectively and then decided to join and craft 1% for the Planet. The idea and mission of 1% for the Planet started with the thought that if companies use resources from the Earth to make a profit, they should also be the ones protecting those resources from exploitation. This non-profit has created a global network of a diverse collection of companies who care about the Earth, pairing them up with environmental non-profits. Member companies pledge 1% of their gross sales each year in donations, volunteer time and other forms of promotional help to the non-profits that they feel most passionate about. Since the creation of 1% for the Planet in 2002, more than 225 million dollars have been donated to approved environmental non-profits.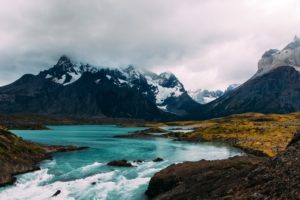 1% for the Planet was founded to help the preservation and conservation of the environment. By partaking in 1% for the Planet, companies are also benefiting. Consumers love knowing that by purchasing a product, they are in some way giving to a noble cause. This undoubtedly increases sales and profits for these companies, which then increases donations to nonprofits. 1% for the Planet has a directory of all the non-profits they are partnered with, which features an extensive list of the world's most successful environmental non-profits, some being The Sierra Club Foundation, Rainforest Trust, Soil Association, and several more.
The 1% for the Planet community is vast. You can join as a business, a non-profit or an individual member. If you are an individual member, you can donate 1% of your annual salary to a non-profit, however, for a college student, this may be more money than we are making. Luckily, there are other ways to get involved with 1% for the Planet and its mission. Being a Media Partner is a way for journalists to use their platforms to spread the mission of 1% for the Planet. The commitment of media partners is to provide annual pro-bono work for the sake of spreading the news about such a worthy non-profit, much like I'm doing now.
There are two available options for students who are eager to get involved with the non-profit. Both are extraordinary and realistic ways to give back. First, a 2020 spring internship is available. It is located in Vermont and requires 15-20 hrs per week. The internship focuses on marketing, development/fundraising, and learning about non-profit partners. The second is being a campus ambassador, which the University of Vermont generously offers for internship credit. Ambassadors advocate for sustainable and conscious living on campus, hold table events for awareness, helping to deliver the message of the non-profit. Individuals can also be regular ambassadors, which can include being a photographer, influencer or celebrity. It's all about using your special talents to harness the mission of 1% for the Planet. Another great way to get involved is to volunteer with any non-profit that has partnered with 1% for the Planet, knowing that you are giving back in more than one way.