Unless you've been living under a rock (or just don't watch the news/have social media—gross), you know Australia's been in trouble. For months, bushfires have been ravaging the land Down Under. With lost homes, flash floods and a staggering one billion animals estimated to have perished, it's easy to feel helpless at the sheer scope of the tragedy. But never fear—while you may not be able to strap on an oxygen tank and fight the fires yourself, people and companies around the world are stepping up, and you can too.
Check out 10 ways to actually help the Australia bushfire relief efforts from your dorm room.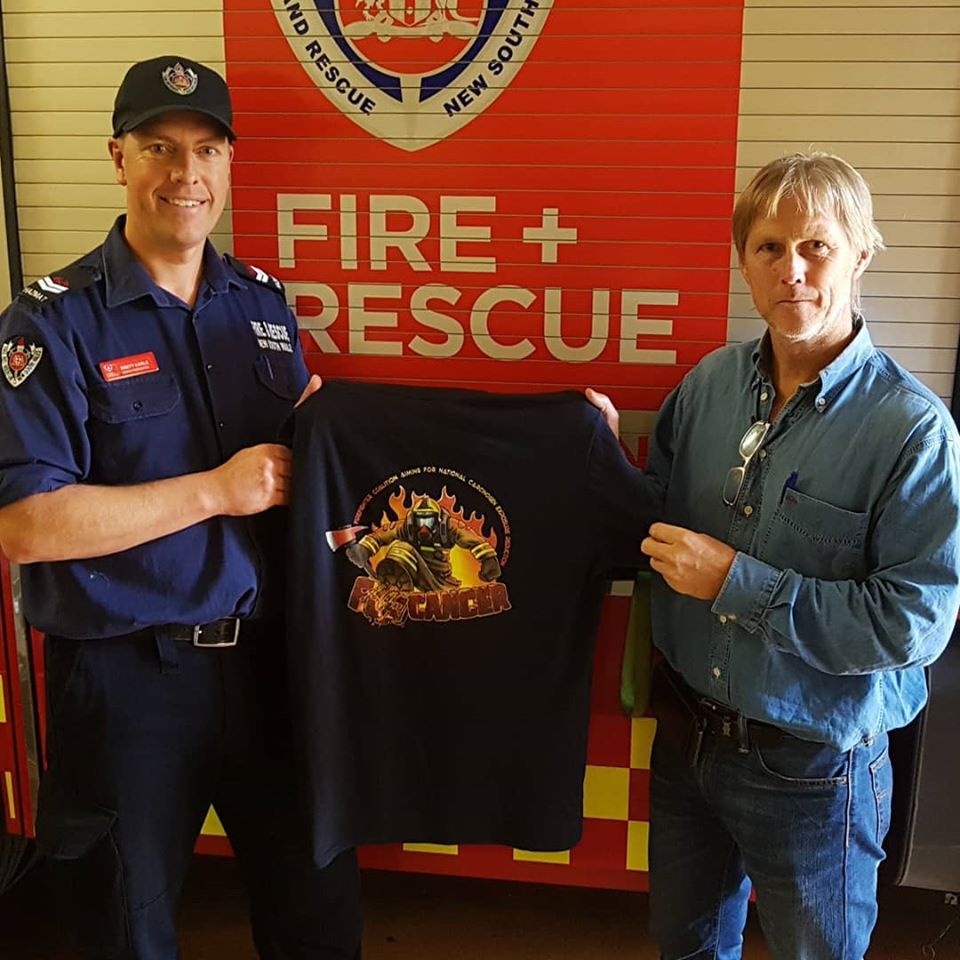 Price: Varies
Literally the single easiest way you can help, and you don't even have to crawl out of bed. The Firefighter Cancer Coalition started this Change.org petition to demand more practical and effective protection for the firefighters putting their lives on the line. On top of the obvious dangers bushfires bring, the bushfire smoke also carries cancer-causing chemicals. Sign now to our firefighters breathe clear.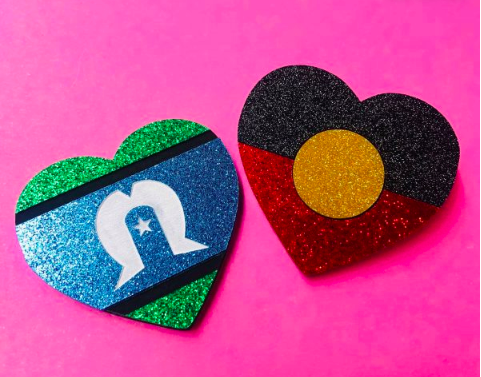 Price: AUD $18.18
In all the chaos and destruction, Haus of Dizzy has not forgotten about the Indigenous people. The company will be donating 100% of the proceeds from their Indigenous Pride Heart Studs (available in either the Aboriginal or Torres Strait Island flag design) to directly support these affected communities. These handmade earrings will help cover relocation costs, clothing, toiletries, medical equipment, refurbishment of damaged property, etc.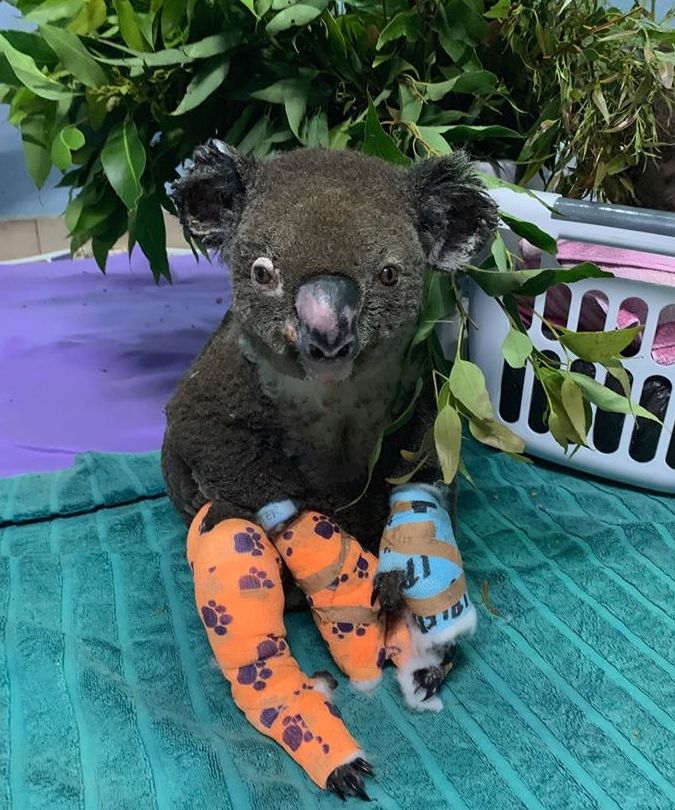 Price: USD $70.00
Don't live on a pet-friendly campus? No worries. For just $70 USD a year (or $5.84 a month), you can "adopt" a koala in need from the Koala Hospital in New South Wales. With each internet Adopt a Wild Koala Package, you get a printed adoption certificate, a story about your adopted koala, a booklet about koalas, a Koala Hospital bookmark and a copy of the latest Gum Tips publication. While you won't be able to keep your furry friend in your dorm, you can rest easy knowing your koala is in the hands of someone who knows what they're doing (and who didn't oversleep their 8 am chem lab).
4. Text "Australia" to 707070
https://www.facebook.com/Discovery/videos/112449080101070/
Join the Irwin family and Discovery in their efforts by texting "Australia" to 707070. Helping really is that simple. Discovery is raising money to support the animals, people and communities affected by the fires, and your fast thumbs can help fund their efforts. So what are you waiting for? You can send the text before you even finish reading this sentence.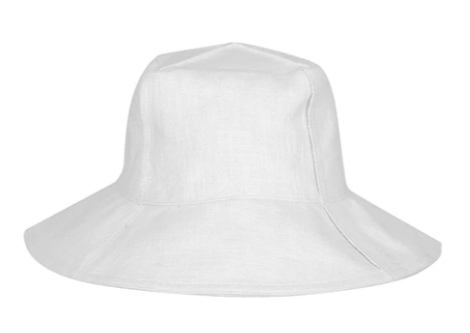 Price: AUD $109.00
Shade your eyes from the haters and benefit a good cause with the Hansen and Gretel Shoalhaven Hat. Profits from all online and in-store sales will be donated weekly to the NSW Rural Fire Service, WIRES and the Australian Red Cross. The hat also comes in white or black, meeting all your fashion needs. Use code SHADEME at checkout for free shipping.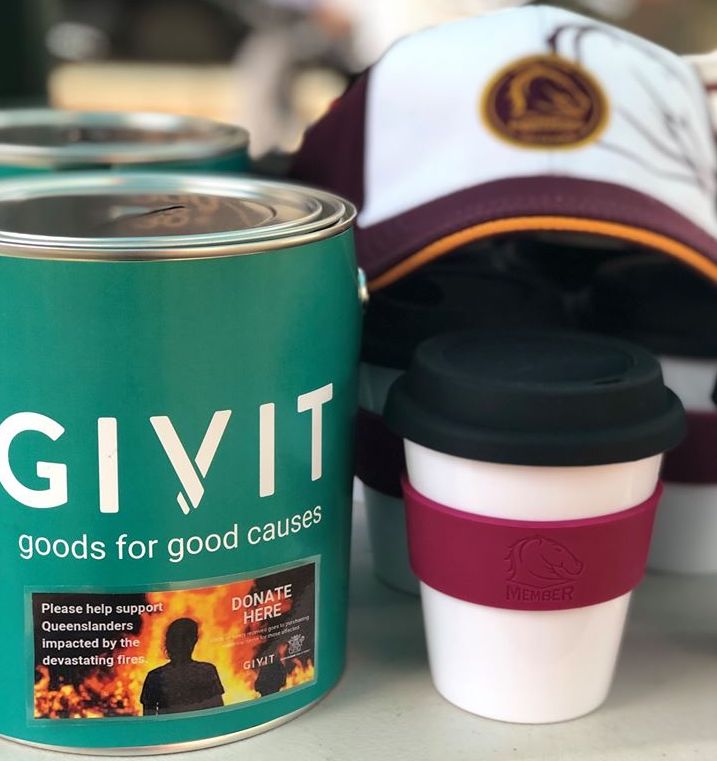 Price: Varies
If you fancy yourself a personal shopper, you gotta check out GIVIT. GIVIT allows those in need to ask for specific items–and gives you the privilege of fulfilling them. Currently, their disaster effort chapter is supporting relief efforts for NSW Fires 2019/2020, QLD Fires 2019, Queensland flooding, Indigenous support and more. From dental care packs to compact sinks, you can help provide needed items you might not have ever even thought of. Feel overwhelmed by the amount of items? No worries, you can donate cash instead.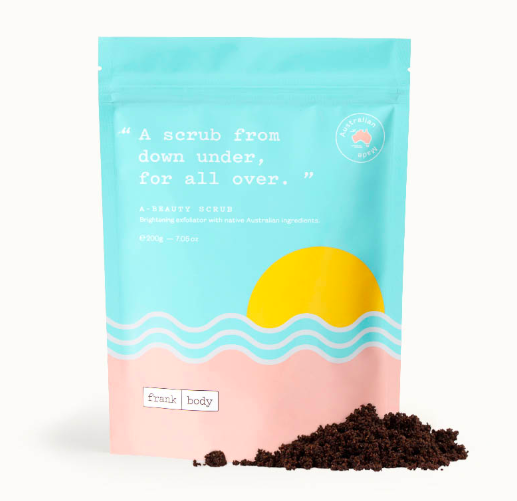 Price: USD $18.95
Talk about ethically-made. For the month of January, Frank Body will donate 100% of the A-Beauty Scrub global sales to WIRES Wildlife Rescue, Country Fire Authority and NSW Rural Fire Service. Plus, feel good about the fact that Frank Body makes this scrub vegan and cruelty-free. Ingredients like Finger Lime, macadamia oil and Kakadu plum will leave you brighter and squeaky clean, all for a good cause.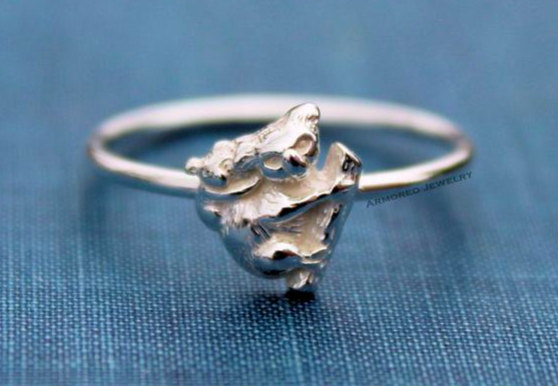 Price: USD $29.99
Etsy truly does have everything you need. Etsy shop ArmoredJewelry is doing their part all the way from Austin, TX. Purchase this made-to-order, sterling silver ring donning a mama and baby koala pair, and 100% of the proceeds will go to the RSPCA New South Wales and WIRES. That's the quality (or koala-ty) we like to see.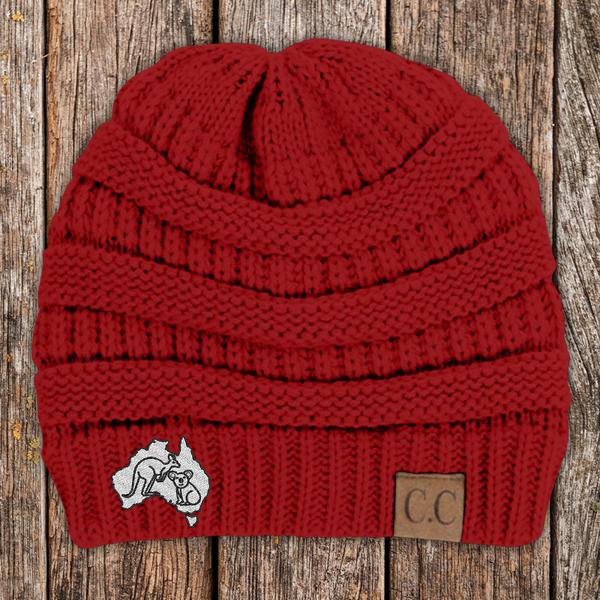 Price: USD $29.99
Do beanies ever go out of style? Keep your ears warm through the winter months while doing your part via PiperLou. Fun fact, PiperLou has already donated over $100,000 to Australia. How? By donating 100% of net profits. We love fashion with a conscience. By purchasing the Paws for Australia beanie, 100% of the net profits will go to Australia Zoo Wildlife Warriors (you know, Steve and Terri Irwin's organization). Available in navy, beige, cardinal, melange grey and mint, this beanie will make you the most fashionable giver on campus.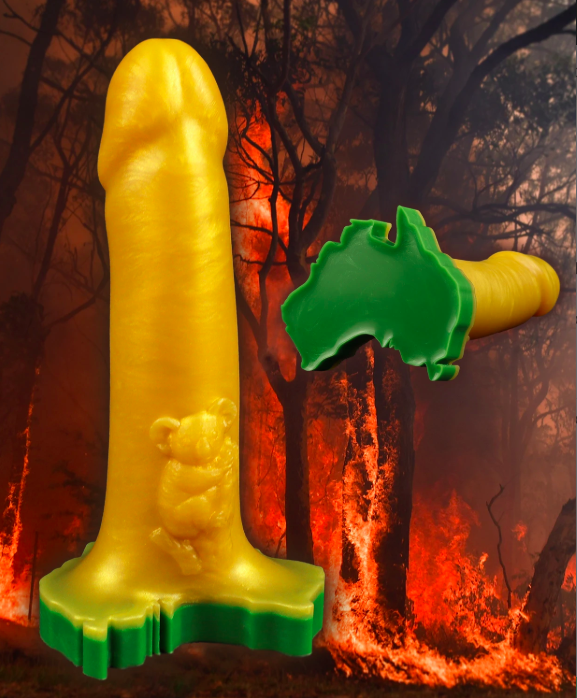 Price: USD $69.00
Go big or go home. Look, we're not saying you're a bad person if you don't pony up the charming $69 (we'll let you come to that conclusion on your own). Do we have mixed feelings about the koala imprinted at the base? Of course we do. Who doesn't? But at the end of the day, 100% of the profits will go directly to the bushfire relief efforts (insert your own bushfire relief pun here). Plus, they make great gifts. Grandma's birthday right around the corner? Awesome, now you're done with your shopping. Who's going to call you out when it's for charity? Check and mate.
BONUS:
11. Support Climate Change Legislation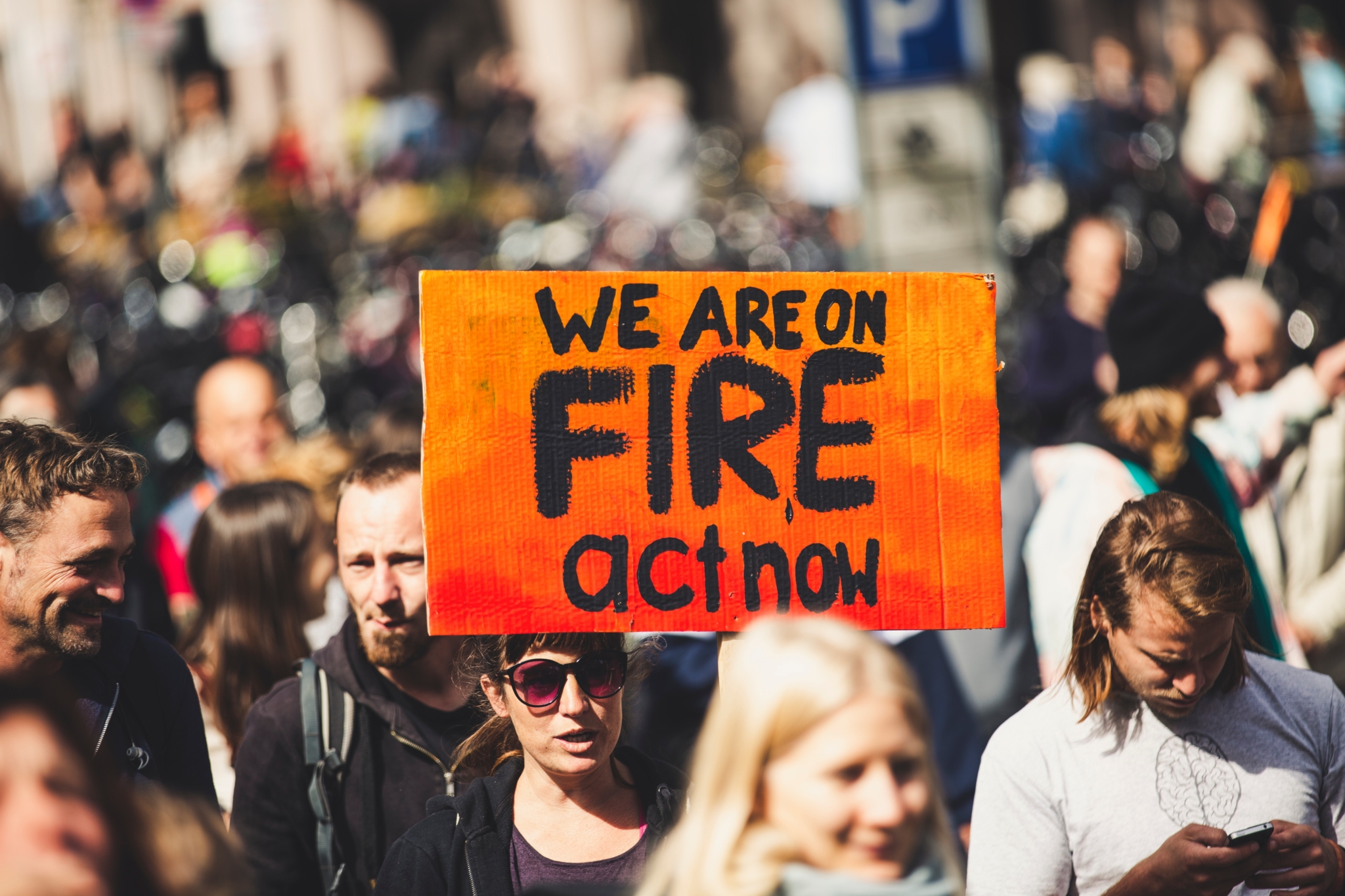 Come on, guys. This one's a no-brainer. Plus, it couldn't be easier. Every college campus in the US has a zillion (real stat—we checked) environmentally-friendly clubs asking you to sign a petition in the quad. Instead of averting your eyes or pretending to look over your Econ notes, pop out your AirPods and take 30 seconds to sign your name and learn what you can do on campus to save our planet. Because if it keeps getting hotter, the only person who will be happy will be that one guy who always wears shorts in the winter, and we can't let him win.