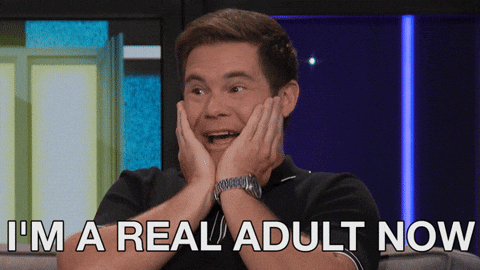 I don't consider myself a particularly bitter person. I hold grudges about as well as the Titanic held water. So not very well at all. However, I think that there exists some universal anxiety and frustration for anybody just starting off with college that they always remember, even after finishing with their classes. Yeah, you feel excited, thrilled with the possibilities before you. Yet no one can deny feeling overwhelmed and apprehensive. Did you sign up for the right classes? Where do you start to make friends? Who do you talk to about forms and all that other scary stuff?
Well, if I do say so myself, I went through the process and gained an idea or two (or seven) about how to start college off right.
1. Your Parents Can't Do the Adult Stuff for You Anymore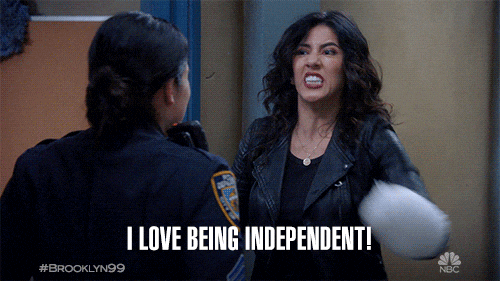 Just me? Everyone else managed just fine on their own before college? At any rate, if you also lived life with your dad assuring you that he'll get the forms filled out, or your mom telling you to just leave the dishes because you won't know how to clean them right, then you may face quite a change when you move out. For one thing, admissions and financial aid don't want your parents coming in and filling out the paperwork for you. You will need to learn how to talk to people, how to call official numbers and sit on hold for hours. Most importantly, you'll need to learn how to ask questions. However, don't feel afraid to ask whatever you need to clear things up. Ask your parents, ask the advisors there. You might need to fill in a few blanks yourself now, but don't forget that you can always ask for help if you really need it.
2. Manage Your Expenses Properly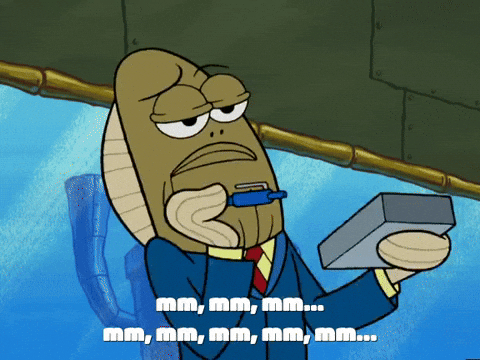 This may shock some of you, but college can become expensive very quickly and with very little effort on your part. Just the way things roll, I suppose. Because of that, I urge you to keep a plan on your expenses. Maybe buy an off-campus apartment instead of a dorm, learn to cook your own meals so that you don't constantly eat out, figure out a spending budget with your financial advisor to stay on top of your finances while allowing for some luxuries and save on gas by getting a place within walking distance of your classrooms. During my time in college, I walked at least twenty minutes from where I lived to my classes and I didn't mind it at all. I loved the fresh air, getting to see people in the morning and the exercise that properly woke me up. People complain about 9 a.m. classes and my classes started at six. Get used to the early schedule, my friend. You will get one, no matter how hard you try to avoid it.
3. Get Roommates
This ties in not only to my expenses point, but to a few other very important points as well. For one thing, dorms or apartments, whatever you end up choosing, will always cost you. Roommates help cut some of that cost. Depending on how many people your place will fit, or you feel willing to live with, your living expenses could come out very manageable. Not only that, but getting roommates means cutting chores in half as well. My friends and I kept a system where one of us swept the floors every week, the other would wash the dishes and the third would clean up after the demon spawn. Oh, I mean the cat.
4. Contact Your Roommates Before School Starts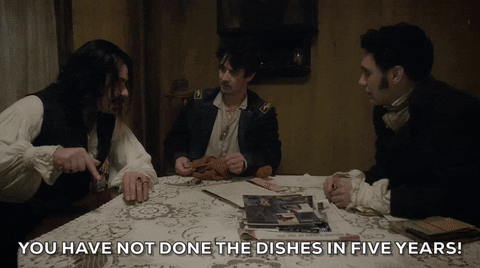 My school assigned us roommates when they gave us our dorm information and sent us each other's emails. Right away, I got in touch with both of my roommates and can you say lifesaver? I not only befriended them right away, but we talked through who would keep which bed and which desk. It really helped us because we got there at different dates, so no one worried about moving their things from one closet to another. Contacting your roommates as soon as possible could end you up with friends before you even start school. Some people I knew, admittedly, did not get along with their roommates, but don't let that deter you. At the very least, you'll get an idea of what already belongs to you in the dorm, what appliances you or they can buy, what you can share and what you won't and get a feel for the kind of person you'll live with, which can only help mentally prepare you.
5. Doublecheck Everything With an Academic Advisor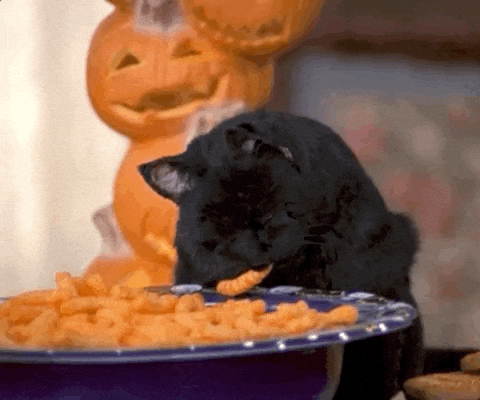 I always worried that I annoyed my academic advisor, my financial aid advisor, my counselor and countless others with my endless questions. I can't tell you the number of times, however, these people told me that they would rather I ask questions and do it right, than keep quiet and do it wrong later. Because guess what? That becomes then everyone's problem, firstly yours. And suppose you did get a little annoying with all of your questions? Don't get shy about it. If you don't understand what classes you need exactly, what forms you need to fill out or what prerequisite you need for what courses and you keep quiet because you don't want to annoy anyone? That only blows up in your face. No one will take responsibility for you not asking. So ask. It never hurts to double or even triple-check.
6. Keep Calm With the Syllabus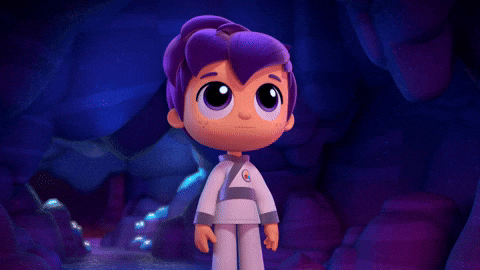 I gave this advice to my sister a week ago. It seems befitting I use it again now. Don't freak out about the syllabus. For my first literature class, I almost started crying in the classroom because of that paper. All I saw? Five essays this and thirty-minute presentation that, which I ended up doing on Fifty Shades of Grey, by the way! A truly wild time. Anyway, I only saw the workload. I couldn't even register that the assignments spread out over the course of several weeks. In my overwhelmed little mind, everything looked due at once. Not true, of course. So when you first see your syllabus, take a deep breath and calm yourself. It won't feel so bad when you actually get started on the work. Just create a plan that allows you some time off, but that also helps you stay organized with your studies.
7. Take it One Day at a Time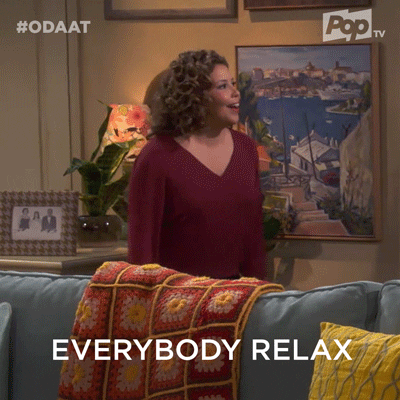 Most important of all these little tips? Pace yourself. The workload feels big, but becomes manageable very quickly if you just set down a reasonable schedule for yourself. When I got a syllabus, I skimmed it first and then focused only on the first week. After getting a general idea of my due work, I narrowed down my focus to that day. So if the syllabus demanded an essay due on Friday, I would read the book on Monday. I gave myself an extra day with Tuesday if I needed it, and if I did not, I would start the essay on Tuesday. By Wednesday, I decided, I would finish my first draft. Thursday meant Editing Day and because I inhabited the nerd title very quickly, I liked to hand everything in a day in advance. You can hand it in on the due day, if you want. I won't judge you for it. Out loud.

Whether you feel an overwhelming panic or a subtle apprehension at starting college, I promise you tons of others went through it before. Different methods work for different people, but hopefully with this list you obtain some idea on how to start finding your footing. Scared? You'll get over it. Blunt, I know, but c'est la vie, you know? Everything new starts off frightening, but we learn and adapt and move on. If an anxious girl in a oversized pink sweater can do it, you sure can.