For those of you entering the world of higher education, financing your future can seem like a daunting task. While some feel well-versed in the world of financial aid, others approach this topic with intimidation and unintentional ignorance. Do not fear! Take the time now to educate yourself, and find that the FAFSA is not as scary as it's made out to be.
Just beginning your research of FAFSA and financial aid opportunities? Read below for a combination of commonly asked questions and facts that will help get your foot in the door.
5 Burning Questions you have about FAFSA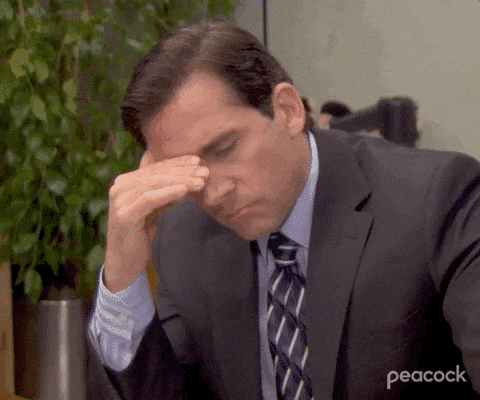 1. What is FAFSA?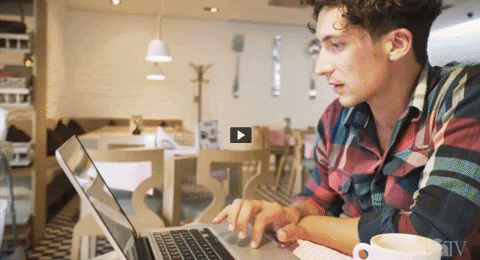 FAFSA stands for Free Application for Federal Student Aid. This application applies to current and incoming college students and determines one's eligibility for financial aid. If you want to receive any form of aid from the federal government, this is the form you will fill out.
2. Who is eligible?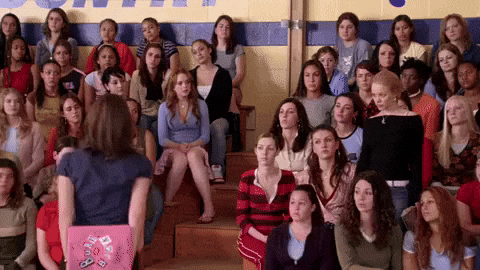 Eligibility varies from person to person. Each college or university gives out different amounts of money to different candidates. It is recommended to apply for FAFSA even if you feel unsure if you qualify for financial aid. There are different layers to eligibility in terms of how much money one can receive. Therefore, there is no harm done in applying. Generally, eligibility is based on financial need, US citizenship or eligibility of a non-citizen, a valid social security number and proof of enrollment.
3. How fast is the FAFSA process?
The FAFSA form is actually incredibly easy to complete. If you come prepared with all of the necessary materials listed on the form, it should take anywhere from 30 to 45 minutes to complete. Beware, you cannot fill out this form without up-to-date and detailed information, so take time to prepare beforehand.
4. What makes me dependent or independent and how does that affect how much money I'm eligible to receive?
You qualify as an independent student if you are at least one of the following: at least 24 years old, married, a graduate or professional student or a member of the armed forces.
You qualify as a dependent student if you do not apply to any of the before mentioned qualifications.
5. What is an EFC and how does it apply to financial aid?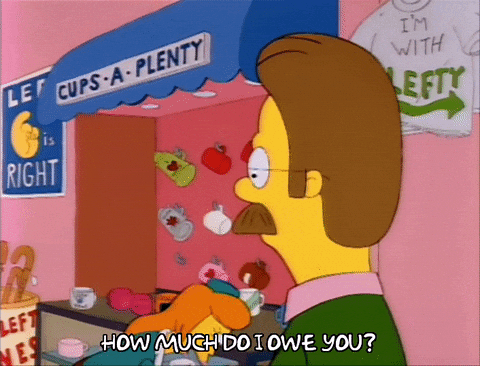 EFC stands for Expected Family Contribution. The information you include in your FAFSA such as family income and tax information determine your EFC. After determining your expected family contribution, the financial aid office at the school in question will subtract your EFC from the COA (cost of attendance) to determine how much financial aid you will receive. Again, the amount will vary for each school.
Top 10 FAFSA and Financial Aid Facts and Misconceptions
1. FAFSA is not a one-time process
Most first-time financial aid applicants ask themselves this question. The answer is no! In order to keep one's eligibility, one must reapply for financial aid every term. Every October, the new FAFSA becomes available to students and to avoid deadlines, experts recommend filling it out as soon as possible.
2. Your FAFSA won't tell you how much money you will receive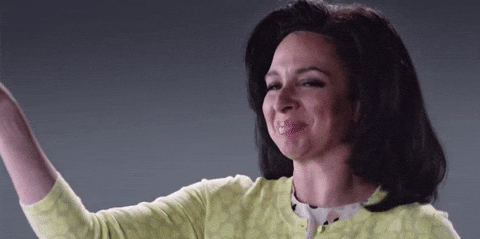 For those who are not experts in the world of financial aid, terms such as FAFSA, EFC and COA seem ambiguous. The FAFSA is the form you fill out for eligibility for financial aid. Solely filling out the form does not guarantee financial aid for the applicant.
"FAFSA is the form that colleges provide to help determine the financial aid you will receive, while financial aid is government funding given to students to help with the cost of college," said SUNY New Paltz Welcome Center Greeter Gabrielle Vultaggio.
This is the first step in your financial journey, but arguably the most important.
3. The FAFSA is quicker when you take the extra time to create a FSA ID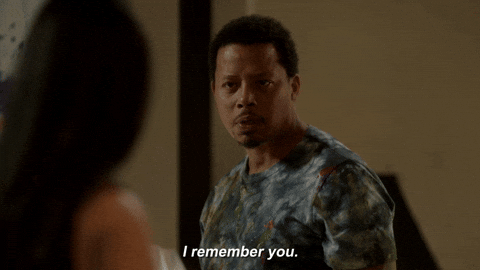 Taking the time to create a FSA ID will save you extra work and stress in the future. Once the ID is entered into the identification system, it is the fastest way to sign and process your electronic FAFSA form. It also saves your information for previous FAFSA forms and inserts it into the current one you're filing out.
"It's helpful every time I need to renew my FAFSA for recurring scholarships, and I don't have to enter all of the same information from when I first created my FAFSA back in high school. It makes the process a lot quicker," said University of Tennessee junior Sarah Duncan.
Although not a requirement, the FSA ID proves incredibly helpful if you plan on receiving financial aid for the entirety of your schooling.
4. There are three submission options: electronic form, mail in application and electronic submission by your college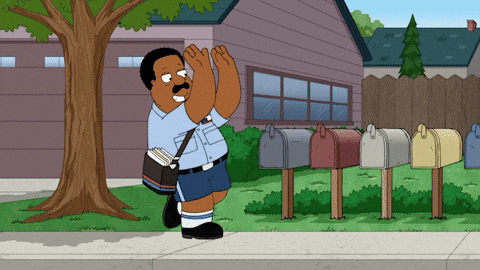 Submitting the FAFSA is relatively easy as there are multiple forms for submission that are readily available to applicants.
"Students can apply online at studentaid.gov. It is possible for a student to print/mail an application to the federal processor, but the online application is strongly recommended," Auburn University's Financial Aid Office employee Brooke Wheat said.
Not only is the online version easily accessible, it is the most popular way in which applicants submit their FAFSA.
5. A student needs to at least be enrolled as a half-time student to be considered for federal aid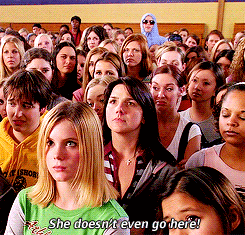 To clarify, a half-time student enrolls in half of the full-time course load. The general full-time course load is 12 credit hours.
"Federal student loans require ½ time enrollment and Pell Grant is adjusted based on the student's enrollment status," Auburn University's Financial Aid Office employee Brooke Wheat said.
Regarding the Pell Grant, this grant is awarded to a student who exhibits apparent financial need. These recipients have not yet earned a bachelor's degree and can only be awarded it by participating schools.
6. There is no income cut-off to qualify for federal student aid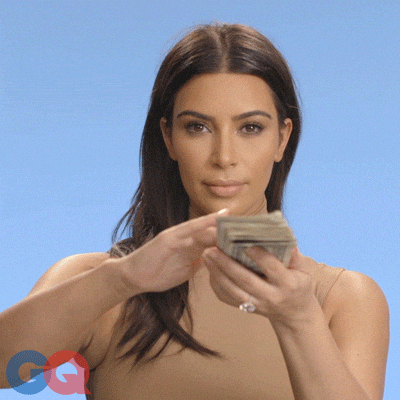 A common misconception is that students will be faced with an income-cut off if their parents make above a certain amount of money. This is not true.
"Any student who submits the FAFSA will qualify for the unsubsidized loan (regardless of student income, parent income, etc.) as it is not based on financial need," Wheat said.
They take other factors, such as the number of offspring in each family applying for financial aid, into account as well.
7. You can list a maximum of 10 colleges on your FAFSA form
When filling out the FAFSA, you can enter up to 10 colleges to see how much financial aid you are able to get from each one. Interested in more than 10 colleges or universities? There is a way to find out the information for more than the allotted spaces. Check out Student.gov to learn more about what options are available to you!
8. Changes to your financial situations after the submission of the FAFSA form normally cannot be updated
Life happens and financial situations can unexpectedly change.
"Students cannot make changes to the FAFSA as the application requires information from a specific tax year (for example, the 2021-2022 FAFSA requires 2019 tax information). Students must submit the FAFSA with the required tax information but can contact the Financial Aid office if there are changes in their family's financial circumstances that might impact their federal aid eligibility," Wheat said.
The Financial Aid Office is there to aid you in your process, and open communication is the best way to assess unexpected scenarios that arise.
9. Financial Aid varies from college to college
From the structure of campuses and classes to grading scales, there are distinguishing details that make each university or college unique in their own way and financial aid is no different.
"There can be differences from school to school. The main federal aid funds, Pell grant and federal student loans, are the same at all schools as the government guarantees those funds to all eligible students," Wheat said. "Other funds, specifically the federal supplemental grant and work/study, may not be guaranteed to all eligible students as funding is limited and available funding varies from school to school. Institutional aid, such as scholarships, will vary. State funding available also varies by state and may not be guaranteed to all eligible students depending on the level of funding available."
This aspect can be detailed and school specific. Do not hesitate to reach out to the financial aid offices of all your prospective schools to gather the necessary information to make the best choice for you.
10. Maintaining your grades is a must
In addition to applying for financial aid each term, you have to consistently receive good grades in order to be eligible.
"Generally, your GPA should be at least a 2.0 to keep financial aid," Vultaggio said.
This is not a one and done type of application, colleges and universities need to see that you are putting in the work and taking advantage of your financial aid.
Visit https://studentaid.gov/understand-aid/eligibility for an extensive list of the FAFSA requirements.