Quarantine driving you into boredom? Been there, doing that. Are the kids glued to their game systems or screens? Or, maybe your whole family is going a bit stir crazy trying to find new things to do.
Well, good news because College Magazine has 20 things every family can enjoy doing within the comfort of their own quarantined homes.
No Fortnite or iPads necessary.
1. Tie-Dye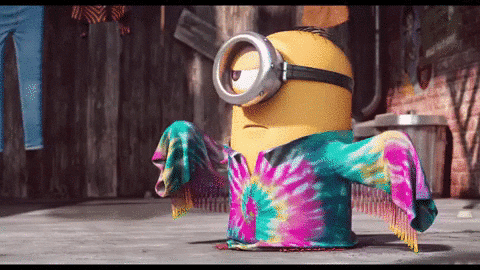 In case you haven't picked up on it yet, the tie-dye trend has made a comeback. However, instead of forking over a fortune for that cute matching sweatsuit, DIY one with your own tie-dye kit at home. You can find tie-dye kits at any arts and crafts store. But with stores closing or if you don't want to make a special trip, you can always bleach tie-dye. Directions? Simple. Soak the material in water, create your pattern with rubber bands (you can look up patterns online) and pour the bleach or color dye wherever you'd like. Let it soak for six to eight hours, wash, dry and voila.
2. 1,000 Piece Puzzles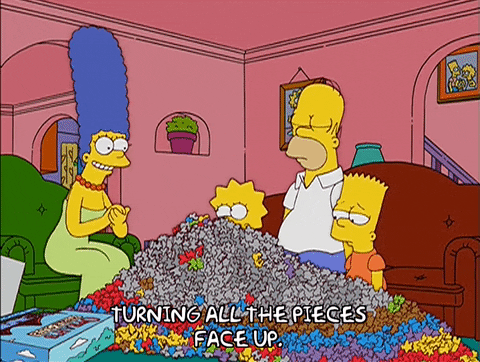 Feel like you need to do something to create a little more brain activity? Who doesn't? And who would have thought in this day and age that puzzles would be sold out? So, if you can get your hands on one, the bigger the better because if the whole family works together a 1,000+ piece puzzle can take up some serious time. Also, it'll get the wheels turning and create some serious family bonding time as if you haven't gotten enough of that already. Pro tip: If you're going to purchase a puzzle now, buy them in bulk because they're selling like hotcakes.
3. Dye Your Hair a Fun Color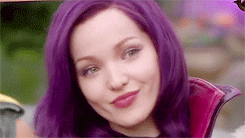 If you or your kids get bored of the same old routine, spice things up with a new hair color! No, seriously. "The kids were bored and begging to do something fun," mom and hairstylist Kristin Walker said. "I can't remember if it was them or me that said, 'Let's really color it!' I was bored and missing work, so I was down to do some color. As I was applying the color that night, Gus (her son) said, 'Mom, this is the best quarantine ever!' That made it worth it.' So if your kids are looking for a little pick me up, give it a go.
4. Read a book
You know that book that's been sitting on your nightstand for months that you keep telling yourself to read, but you "never have time?" Well, no more excuses now because you have all the time in the world to crack it open and dive deep into the plot. Whether you enjoy mystery, romance, thrillers, sci-fi, whatever floats your boat, you can finally conquer that book. However, if you haven't been much of a reader now's the time to test it out. Check out some best-sellers and see if any of them click.
5. Online Workout Classes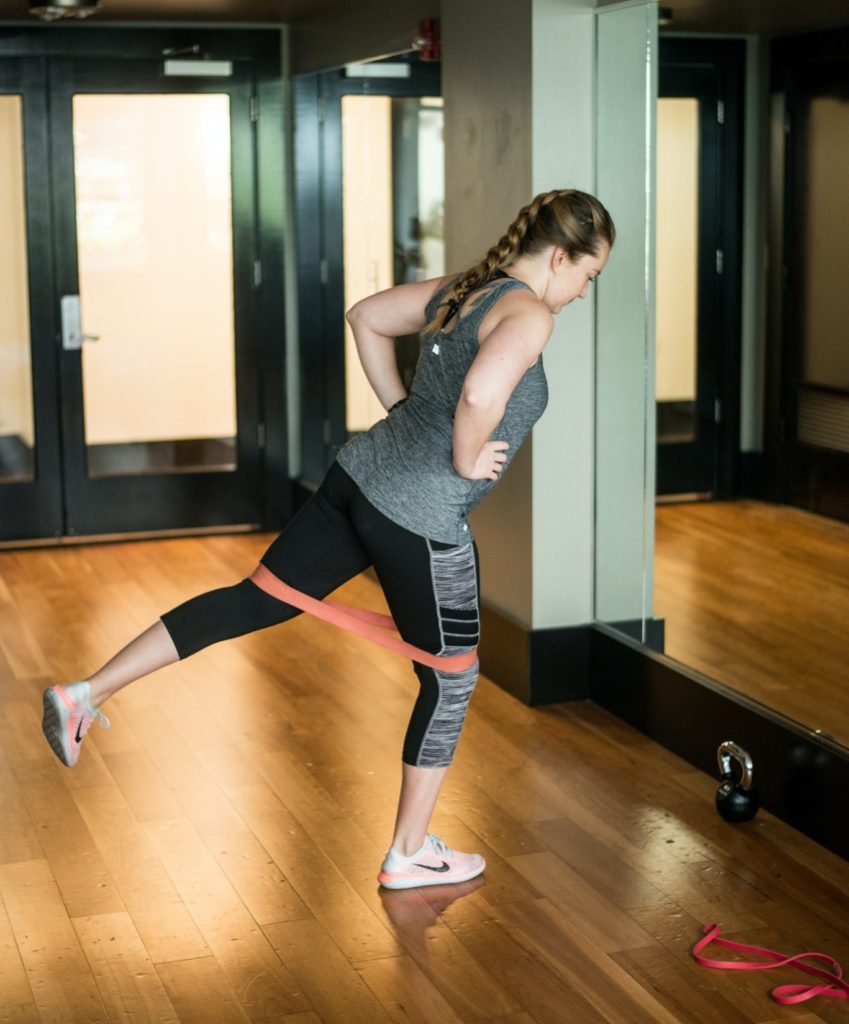 Missing your regular studio or gym? Join the club. Taking walks every day doesn't feel the same as being drenched in sweat after a good workout sesh. Workout instructors get that, which is why studios and gyms have started putting classes online. "A lot of businesses and studios have really had to leap quickly into finding ways to offer their members and communities classes," Owner and instructor at Soul Revolution Yoga + Cycling Ashley Ayala said. Finding ways to continue to reach her community at a distance has been challenging at times, but she and her team of instructors have adapted quickly. "To find that motivation and to find that connection, people really enjoy seeing it from the instructors and the atmospheres that they're used to," Ayala said. They'll continue to kick your a– online, how 'bout dat? 
6. Go for a bike ride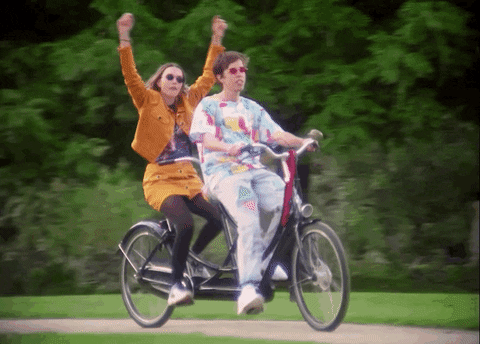 Dust off the cobwebs, tune up those bikes and hit the trails for an afternoon (weather permitting). Especially, if you've been dying to go outside and want to get in a little cardio, biking will do just that. If you have trails in your town, perfect, but if you don't, a quick spin around the neighborhood will get the job done too. Also, who said the bike had to be mechanical? You can also rev up the engine on your Harley or Ducati. Whip out your leather jacket and hit the road, Jack.
7. Sidewalk Chalk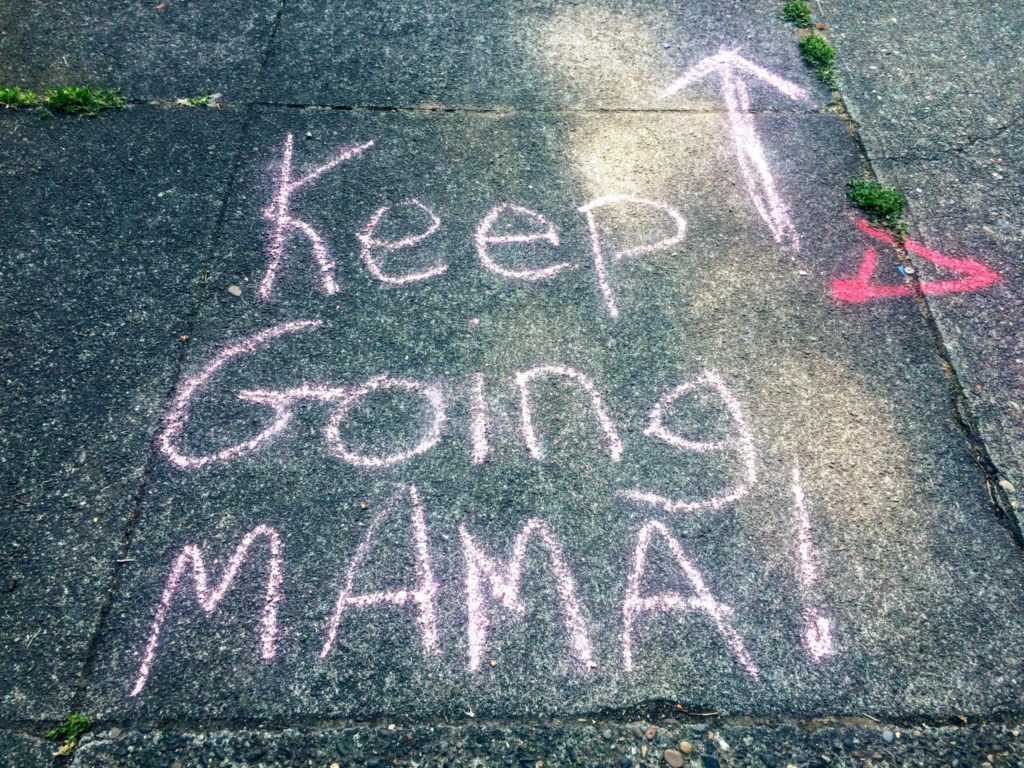 Believe it or not, sidewalk chalk is fun no matter how old you are. Chalk is an activity the entire family can get in on. To make it more of a mission, you can write a message or draw positive images to keep your neighbors and anyone who walks by in a good mood. Besides, the chalk will keep the kids occupied for the entire afternoon. Add some fresh air to that equation and you can say in bed by eight. 
8. Go for a walk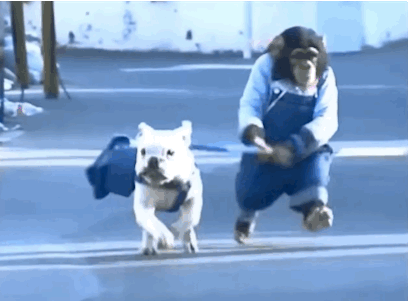 Do you mean outside of the house? Yes. You can go for a long power walk or a short little walk to break up your day. Either way, everyone in the family will love the fresh air and change of scenery. Plus, you might even see some neighbors out and about to say hi to. Six feet apart, of course. It will create the perfect outing for the entire gang to kill a few hours. 
9. Clean out your closet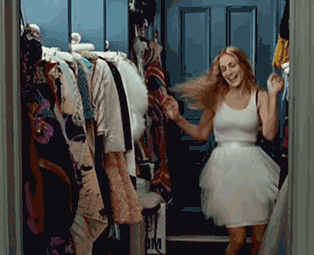 Being stuck in the house means an online shopping spree, right? So now you need to make room for the new wardrobe in your closet. Before those packages hit your doorstep, go through everything in your closet, and determine whether you really still wear it or not. You can even divvy up the barely worn clothes to the gently used and decide which ones you want to donate, trade-in or sell. Remember, don't hoard clothes that you don't need. And once you're done with your closet you can help everyone else with theirs. 
10. Harry Potter Movie Marathon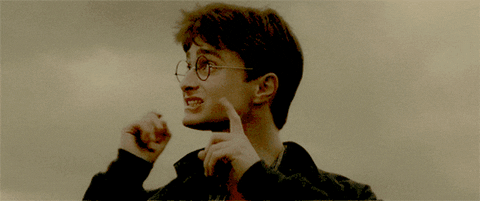 Most will say, "You need to read the books first," but I think we can wave that notion, quarantine and all. Nonetheless, reading the books and watching the movies makes for a perfect plan with all the time on our hands. Remember it's called a movie "marathon," not a sprint. Plan a movie per night because by the time you're done with them all a week will have gone by and then you'll be up to speed on the story of "the boy who lived." Go ahead and purchase that Harry Potter Trivia game when you're done and test your knowledge, or your attention span. 
11. Bake
What can be better than baking goodies? Ciarra Siller, Instagram blogger and website @peanutbutterpluschocolate has been baking up a storm. "Personally, I've been baking things that I've never tried to bake before like deep-fried donuts and sourdough bread but when it comes to my blog baking, I've been focusing more on simpler recipes or single-serve recipes," Siller said. "A lot of my following has gluten-free or a vegan restriction so I have continued to make those recipes. I enjoy the challenge of trying to make a classic dessert into a gluten-free or vegan one," she said. Sometimes social media leads you to find a passion you didn't know could be a career. "I've always loved baking and I first started an Instagram page for fun just to share my creations and before I knew it, it was a full-blown food blog." If you're looking for some new creative baking recipes check out her blog www.peanutbutterpluschocolate.com. 
12. Bonfire
Did someone say s'mores? Hell, yes! Take advantage of the nice weather during the day and at night. Gather the fam around the fire and roast some marshmallows. But if you're looking for something new to make other than s'mores try making pies over the fire with pie irons. Take two slices of bread, pie filling of your choice and roast the iron IN the fire for two to three minutes. Bada bing bada boom, homemade, campfire pies. S'mores or pies, the kids will crash from the sugar high in a few hours and out like a light. You're welcome. 
13. Binge a series in a day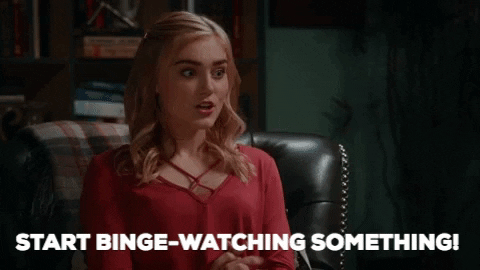 You might have already been doing this on a regular basis, but if you need to kill an hour or two, find a new show to watch on whatever streaming service you subscribe to. Although, if you don't like to lounge on the couch for a few hours in the afternoon watching back to back episodes check into a newly scheduled series starting on TV. In fact, ESPN is starting to release a documentary series on Michael Jordan, "The Last Dance." The 10 part series will air on Sunday nights starting April 19 through May 17. Hopefully, most kids know of the legend Michael Jordan, but if not, this series will make for the perfect introduction for the entire family. 
14. Knit or sew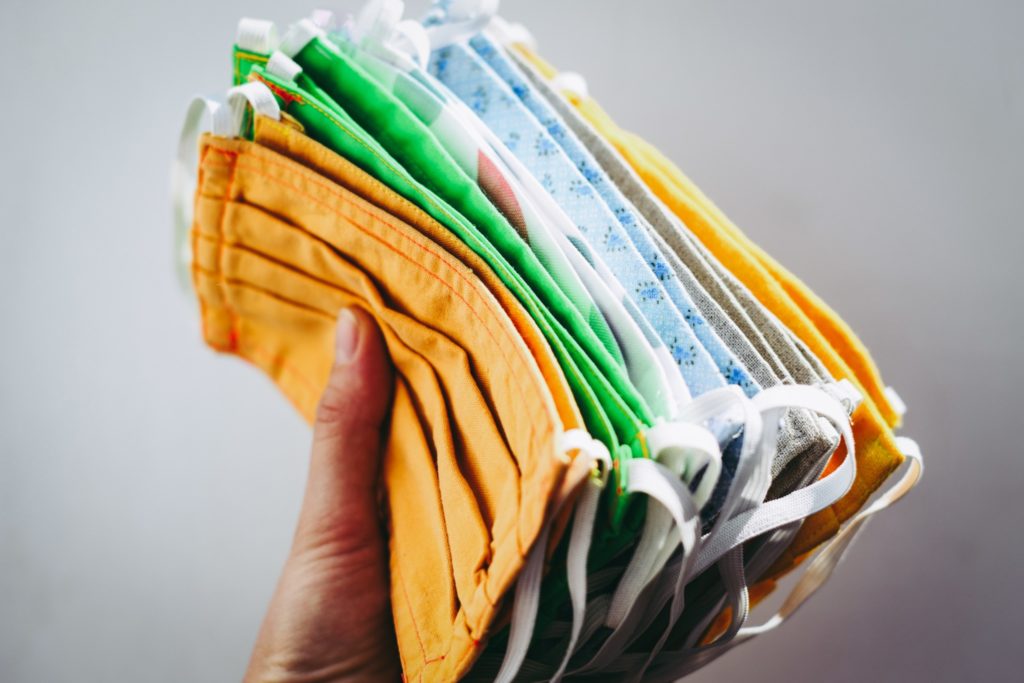 On an average day before corona, most didn't whip out their sewing machines to make face masks for doctors and everyday people. But today that is exactly what people have started doing. "We wanted to do something during this time to help the community," said Abbe Anderson, a freshman at Creighton University. "My mom pulled out her old sewing machine, given to her by my grandma, and we quickly realized that we had no idea what we were doing. So, we called my grandma and her sister and they came over and gave us a crash course. It took about a day to completely catch on but after that, we were in full force mask making mode." Anderson estimates they've made almost 200 masks and counting. You can find material to make masks at any fabric store and learn to sew to find a new activity you and the family can bond over. 
15. Strategy Board Games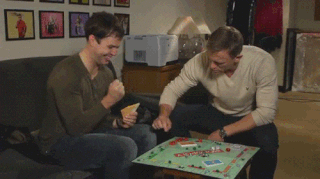 Ticket to Ride? Clue? Say no more. These games produce a perfect competitive game night and will keep the wheels turning after school hours. Most understand the game of Clue, but Ticket to Ride, a more uncommon game, calls for strategic thinking but nevertheless fun and competitive. Think of it like monopoly, but without money you use colored cards to build your railroad from point A to point B. The game requires some serious attention to not only your plan but your opponents as well. If you see it on the store shelf, grab it and try it out.
16. Euchre Tournament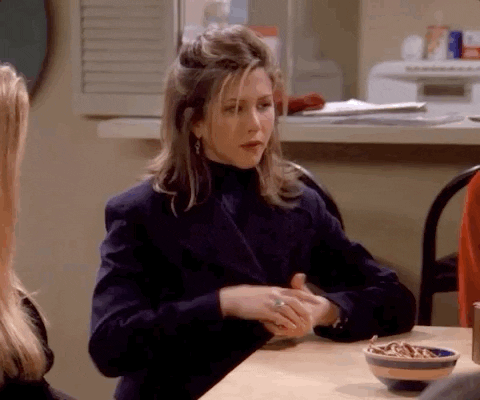 Euchre can be a fun card game once you catch onto the rules. So grab a deck of cards, gather everyone up and throw the kids into the game to teach them how to play. Because let's be honest to learn, you need to learn as you go. Euchre revolves around a game of strategy but also a game of time. I'm not talking about the timing of laying the right or left bower; I mean it seriously takes a fairly long time to play. And if you make it into a tournament you'll have your whole day planned. Grab a partner to make your team and remember no table talk. 
17. SLEEP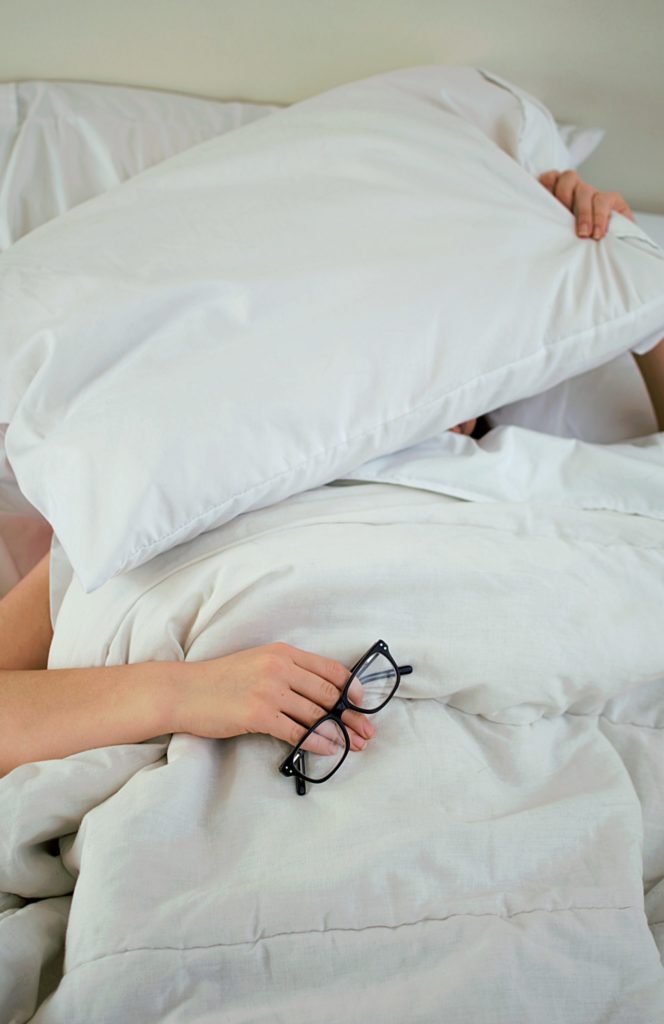 Have you been sleeping like sh-t? Well, now you can create a nighttime routine that will send you into a deep sleep until the sun comes up. To help with the evening ritual try to turn your phone off or any blue light before going to bed. Try meditation or relaxation exercises; breathing techniques, muscle tensing and relaxing, or others that you find helpful. Also, try to avoid naps throughout the day. Naps can seriously interrupt your sleep patterns and make it harder to fall asleep at night. So, the keys to some serious sleep? No naps, no screens and chill time. 
18. Write letters to friends and family you're missing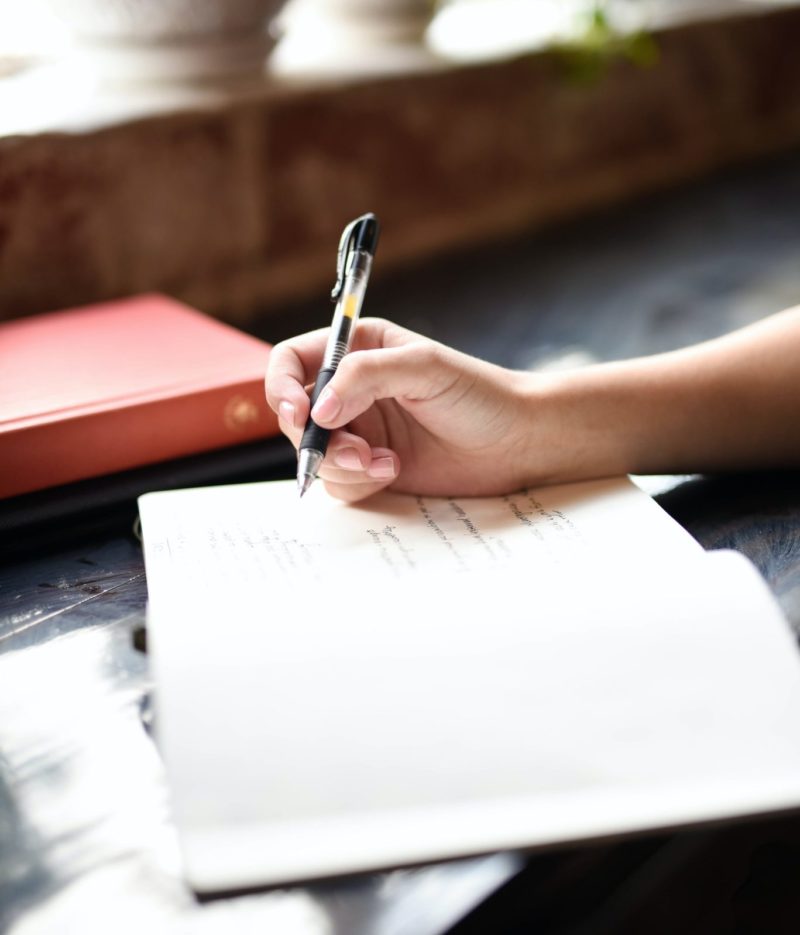 Zoom and FaceTime calls would do the trick too but not like receiving a handwritten letter. Plus, writing letters will give you and the family an activity to do for the afternoon. Once completed, you can go on a delivery run to drop off the letters. "I wrote letters to some of my best friends, teammates, family members, and grandparents, and this way when I go deliver the letters I can talk to my family and friends from a distance," high school senior Morgan Herrig said. "It's a win-win situation." Knowing that the letter will bring a smile to someone's face while getting out of the house is a great thing to look forward to. 
19. Rearrange and Reorganize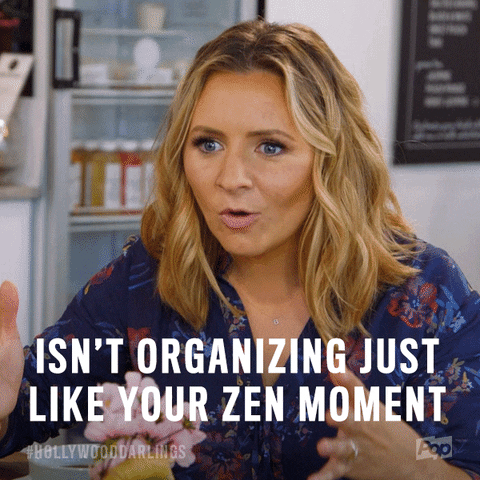 Once completed with cleaning out your closet and putting your new clothing purchases away you can rearrange your bedroom or really any room however you'd like. If you've been imagining a new way to set up your living room or bedroom test it out. Better yet, rearranging creates the perfect time to update or get rid of any furniture you're not vibing with anymore. 
20. Planned Family Dinners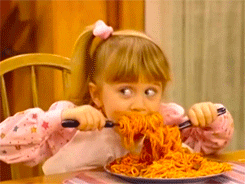 Being stuck at home equals the perfect time to create regular, family dinners. In fact, some families have found ways to celebrate big moments from their homes. University of Northern Iowa freshman, Kylie Schueller helped her older sisters create a plan B for their parents' wedding anniversary. "The anniversary dinner was supposed to be at Brazen Open Kitchen in Dubuque. We had invited our parents' whole wedding party as well as some additional family friends to surprise my parents," Schueller said. However, they had to call an audible when COVID-19 shut restaurants down. "We replaced the anniversary dinner by setting up a table arrangement in our living room. We tried to bring the anniversary party to them, and we ordered Village Bar which is another one of my parent's favorite restaurants," she said. You don't have to have a special occasion to have a family dinner planned, so set the table and a time to sit down and share a meal with everyone. 
Whatever you find to do with the family, make sure to enjoy the time together while it lasts. In light of the national crisis going on, try to refocus on the positive things. Also, let me know how those tie-dye shirts turn out.