With the new coronavirus growing, we encountered a total LOCKDOWN. Some of you may know it as a beer meme, an additional spring break or the apocalypse. Either way, Netflix hasn't stopped its grind. This list of Netflix TV shows will keep you busier than ever. If you consider yourself a Netflix pro and watched these series already, just know it always gets better the second time around.
Sit back, relax and enjoy this mini-vacay while watching the 12 most binge-worthy Netflix shows on during lockdown.
1. Day Break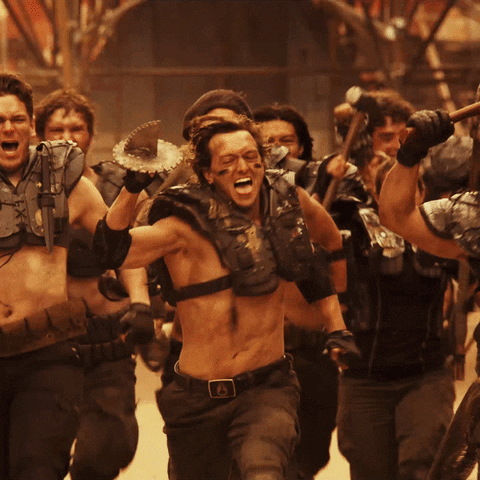 In a world full of teens, California never felt freer. After a big explosion, all the adults turned into goo and the remainders turned into "Goulies." The end of the world seems sweeter than you think. Everything remains finders-keepers, losers-weepers. Imagine a life with no responsibilities or rules. Main protagonist, Josh Wheeler, gets to live the life of luxury while bringing us along on his apocalyptic journey, ultimately preparing us for the corona. The kids separate into cliques, much like they do in high school. You have the Disciples of Kardashia, 4-H Club, Jocks, STEM Punks, countless other tribes and Braron Triumph–he likes to turn kids into hummus. If you stay in your own lane, you might survive the apocalypse.
2. All American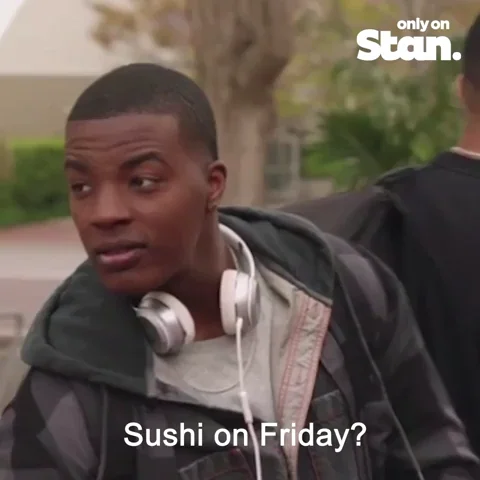 Currently ranked number two in the USA, All American wins over the drama field. A teenage football star raised in the hood finally gets recognized. Beverly Hill High School's Coach Baker takes him under his wing. This huge opportunity arose for football player Spencer. His years of loyalty towards his mother and younger brother, basically filling his father's role, made his decision to move schools difficult. His chance to escape came up, so he took it. The transition moving from the hood to a luxury life doesn't run smoothly. The learning curve involved adventure and lessons of friendship, family and dedication. In this show, football plays on and off the field.
3. 100 Humans Life's Questions Answered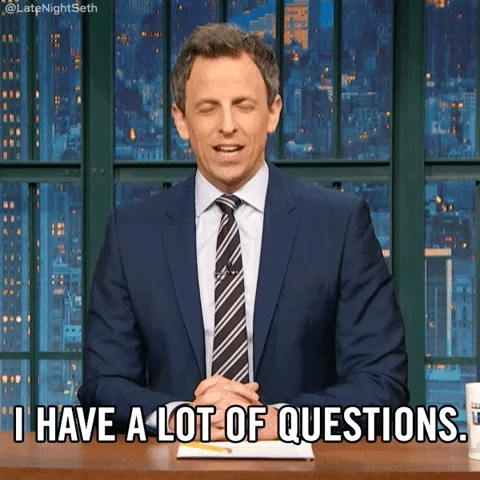 One hundred human beings from all ages and backgrounds fall to the mercy of scientific studies. The scientists running the variety of experiments discover how people operate mentally and physically. They answer questions on the show you would never think to ask such as, "How do people sit on a toilet?" For proof, professionals like neuroscientist Daniel Levitin help analyze concepts and give opinions on the scientist's theories. Not only does this show inform you of scientific discoveries, but you get a good laugh too. Currently, I am watching a lady give a baby doll a seizure and calling it "cradling." If you want to discover more about your fellow humans, check out this show. No humans were harmed in the making of this series.
4. On My Block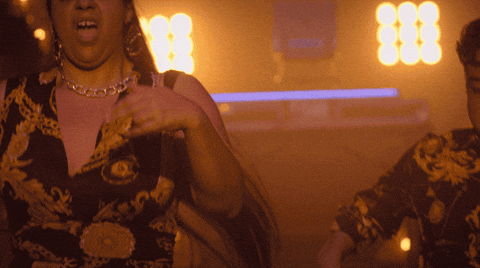 We all know that friend group that never breaks up. Monse, Cesar, Ruby and Jamal stick together and maneuver through high school while living in the hood. They celebrate big dreams and imagine a perfect life together. However, life moves on. Friendships end up in romances, life hits reality, and some will do anything for protection. The kids realize they need to grow up, fast. The gang face danger around every corner, but they can always rely on each other.
5. Cheers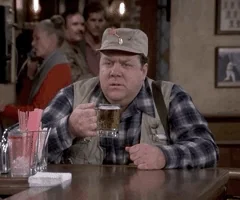 Created in 1982, Cheers shows viewers the love and interaction of friends in a bar. Not just any bar either, a Boston Bar. You see, bars in Boston represent a vacation, a getaway where all your problems disappear. Smooth-talking Sammy runs and bartends the place. He treats his workers and regulars like family. Some workers…more than family. Diane claims to be an independent and educated woman. She picks up a job at Cheers as a waitress. We can all learn from this powerful lady. Coach, Norm, Cliff and Carla also join the family for our entertainment. The sitcom always keeps you intrigued with lessons learned, love stories told and unexpected occurrences as they unfold.
6. Cooking on High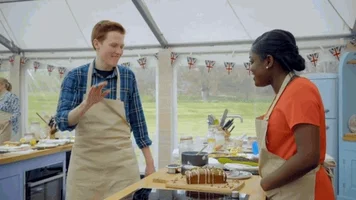 The first competitive cannabis cooking show where two competitors compete for the golden pot. The judges, who professionally smoke marijuana, rate the dish by a ranking of pot leaves. Yeah, a score of 1-10 pot leaves. The competing chefs face themed challenges such as "fast food take-out." With only 30 minutes to design a dish, the chefs must get creative. "It's the perfect show to throw on when you need a good laugh but have a short attention span," said University of Central Florida sophomore Nathan Asbrisge. Each episode uses a different strain of weed within the dish. Professional marijuana educator Ngaio Bealum makes a feature in every episode to teach you a few little tips about the strand special of the day. When 30 minutes pass, the judges eat and get high. Definitely not something you see every day, huh?
7. Disjointed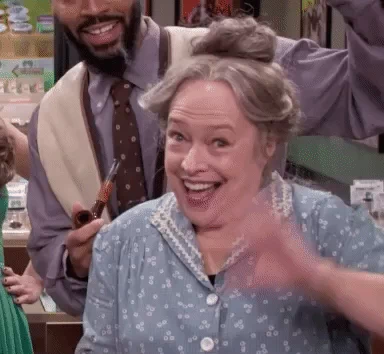 Ruth's Alternative Caring stands as Southern California's finest and friendliest marijuana dispensary, a.k.a. the plug. Ruth dedicated her life and love to the miraculous plant that possesses power. Weed can heal the sick and solve any conflict. Sometimes, you need it just to survive the world on a daily basis, according to the dispensary's favorite customers Dank and Dabby. The highly trained staff make sure you share the best experience while watching the show. Each character takes their own perception of the world and some get a bit crazy. For example, Pete spends the whole day growing and talking with The Girls, while everyone else lets his insanity develop.  As Ruth would say, "When it comes to cannabis, there is no alternative."
8. End of the F**king World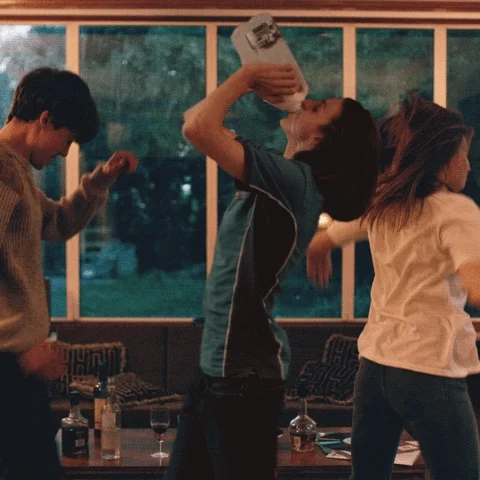 Well, I am not going to lie, this show gives a weird first impression. However, the plot follows a crazy timeline with intense adventure. James, who thinks about killing people and finds joy in murdering animals, seems a little strange. He meets Alyssa, the new girl at school. She carries quite a mood and persona of independence. These two grow close, but James only craves killing her. After taking a road trip with Alyssa in search for her father, will James' plans change or will he get away with murder?
9. The Society
A strange smell covers the city, leaving people nauseated. The parents of the town send their kids on a school field trip. However, the kids never arrive. Instead, they end up back at their hometown due to a rockslide blocking the road. When they return, the town feels…different. Parents don't appear to be home, but their cars remain in the driveway. Only the students roam the city, unable to contact anyone. Not only were these insane kids left abandoned and curious, they carry some dramatic stories. Feeling so consumed in their own drama, they may never discover the
10. I am not okay with this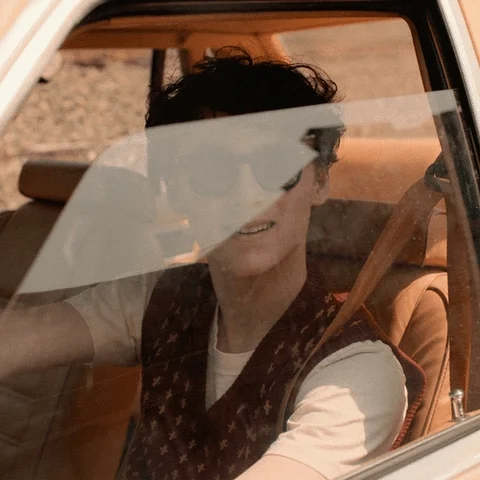 Sid, a girl with uncontrollable emotions, discovers something magical about herself. Her father died and her teenage girl hormones kicked her into gear. The only person she can rely on in life is her best friend Dina. Yet, she eventually gets swept away under the arm of a jock. Don't fear, unless you think psychic powers pose a problem. Fed by her emotions, Sid experiences a strange series of events occurring around her. She doesn't know the power she holds. I mean, the girl threw a pebble at a sign, which subsequently tore out of the earth and flew into a building. Watch as Sid uncovers her new abilities while managing her life as an awkward teenage girl.
11. The Circle: A Social Media Competition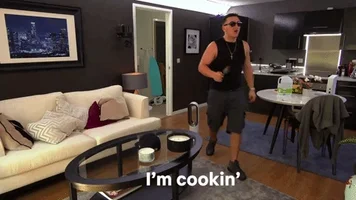 A group of eight people isolate themselves from the rest of the world for $100,000. In a game purely based on social media, people from different backgrounds join together for this competitive journey. The only rule: You cannot leave the apartment. Based on looks, trust, first impressions and lies the players themselves choose the winner. "It's such a play on social norms and trust that people have for each other within society. It genuinely shows how people truly act when behind a screen," said Riverview High School senior Amanda Nyberg. Some people like to experiment and have a little fun with their relationships, while others think of it as a bet. Watching people communicate with each other through a screen reveals shocking results. It will leave you screaming in joy and disappointment. Get ready for The Circle.
12. The Good Place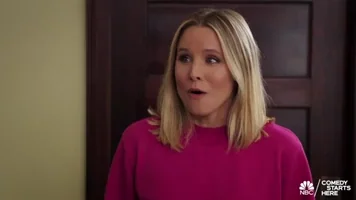 The good people fall into the good place and the bad people fall into the bad place. A world after death created just for you. "It's funny, well written, and a well-executed form of a great and original idea," said University of Central Florida sophomore Noah Melton. You finally get the dream house, dream food and dream soulmate. Life happens like you always hoped it would. Only purely good people can live in this community, but somehow Eleanor Shellstrop got in. This woman may not have killed anyone, but she doesn't exactly scream "role model." Her favorite activity involves humiliating people. After getting ran over by shopping carts, she arrives in town and quickly figures out that they got everything wrong but her name. Will she own up to the mistake or take advantage of someone's spot in the good place?