Leadership events are heating up this summer. Whether you want to join a training workshop, take on a fellowship or declare your ambition, this month's events have got you covered. Get ready for 50 by 2050 and let's achieve 50% of women in Congress by 2050! Check out the amazing opportunities below and get involved this June.
YOU can help achieve 50by2050 and make Congress 50% women by 2050!
Check out our June calendar for pretty cool ways to jumpstart your career in politics and activism.
June Events
JUNE 3: EMERGE AMERICA: Training Weekend 6
Harrisburg, PA
Are you in Pennsylvania this summer? Get the training you need to run for office. Emerge America connects young women with resources and tools they need to win.
JUNE 3 HRC: 2017 HRC Columbus Dinner
June 6: IGNITE Fellowship
Atlanta, Boston, Denver, Los Angeles, Minneapolis, New York, San Antonio and Seattle
Think you have what it takes to launch an IGNITE chapter on your campus? IGNITE's yearlong fellowship provides an opportunity for young women to help one another in their political ambitions. Fellows launch college chapters, organize regional college councils and prepare various events. There's even a sweet cash stipend.
JUNE 10: EMERGE AMERICA: A Taste of Emerge
Las Vegas, NV
1-4 p.m. at IBEW Local 357 – 808 N. Lamb Blvd.
Determine your personal path to political leadership in this half-day workshop. You may decide you want to run for office or just figure out how to become the most effective leader you can be.
JUNE 10: EMERGE AMERICA: A Taste of Emerge in Southern Maryland
Lexington Park, MD
10 a.m.-4 p.m. at Lexington Park Volunteer Rescue Squad
If you're a registered Democratic women, Emerge America wants you to attend this one day training. Cue workshops designed to show you how to get a head start on your political aspirations and help you determine the next steps you need to take in becoming an effective leader in your community.
JUNE 11: HRC: Northern Kentucky Pride Parade
Covington, KY
2-5 p.m. at Goebel Park
It's time to show your pride! You can either be a participant or volunteer for the event. Volunteers pass out info and stickers, as well as sign up new members.
JUNE 17 HRC: Volunteer at the 2017 HRC Louisiana Gala Dinner & Auction
JUNE 20: EMILY's List: Cocktails for Change
Chicago, IL
5:30-7 p.m. at Joy District – 112 W. Hubbard St.
Join EMILY's List for a reception to ignite change in Chicago and across the country. Let's keep growing the movement that will put more Democratic women into office!
JUNE 23: EMERGE AMERICA: Rolling the Patriarchy 5 Year Anniversary Celebration
Denver, CO
6-8 p.m. at Tracks Denver – 3500 Walnut St.
Celebrate with Emerge America in Denver! This awesome event features cocktails, heavy hors d'oeuvres and all your favorite feminists. After kicking off the night with a guest speaker, attendees will toast Emerge's successes as they look forward to the next five years. Guests are invited to stay past 8 p.m. for a roller skating party, where skates will be available for rental!
JUNE 24 HRC: Volunteer at 13th Annual HRC Utah Gala
June 30: She Should Run: Spring Training
Online
Train now and train from home. From now until the end of June, She Should Run is holding online incubator courses. Each week's course takes no more than two hours. The online courses will prepare you for your future political endeavors teaching you how to build your network, cultivate leadership and foster communication. Those who complete the complete training are entered to win prizes!
Apply Now
IGNITE:
Join or Start your own campus chapter
RUNNING START:
EMILY's LIST:
EMERGE America:
Higher Heights:
Host a salon and engage members of your community: More info
She Should Run:
Looking Ahead
July 17-18: IGNITE and Running Start's Young Women Run
601 New Jersey Avenue, Washington, D.C. 20001
Join IGNITE and Running Start for their highly interactive conference this July. Get excited for speakers, workshops and sessions designed to inspire and help politically ambitious women succeed. Participants must sign up for tickets in advance, and there is a maximum number of 150 participants.
**Jump on this opportunity and and act fast to register here**
Emerge America Regional Candidate Boot Camps
Top political strategists and trainers teach attendees critical elements in campaigning to jumpstart their campaigns. Join a summer boot camp in the Northeastern, Midwestern and Southern regions! Learn more and apply here.
The Victory Institute's Victory Congressional Internship 2018
Each summer, the Victory Congressional Internship brings outstanding LGBT college students to Washington, D.C., for an intensive leadership program. Apply here.
Powerful Women Leaders Spotlight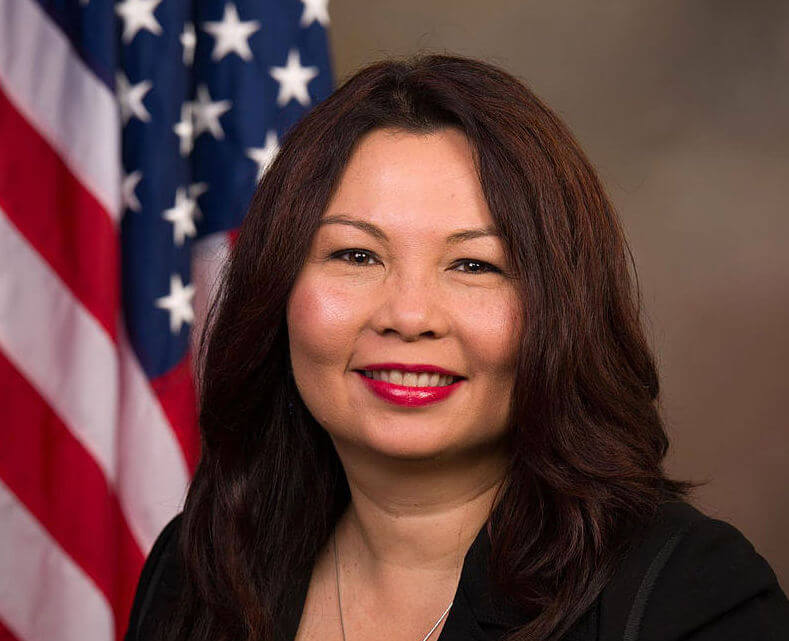 "The two most important lessons the military taught me are to never leave anyone behind – not on the battlefield and not in our country – and to never put a service member in harm's way without understanding the costs of war…It's also why I believe no one should be left behind, and every American deserves a second chance like I got."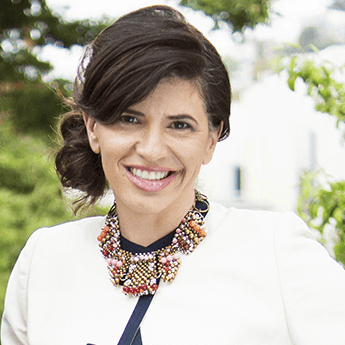 "Figure out who you are and what you care about. You don't need to have expertise in nine million things, but you do need to have care about something. Demonstrate that you've worked around whatever that thing is so you can articulate your personal message."
"I became a journalist because I wanted to find truth to power. I decided to run for office to revoke that power from politicians…who abuse it…As a journalist, I can call them out on it. But as a legislator, I can unseat them and work to change the narrative."