If you spend more time wondering what to eat next than you do thinking about basically anything else and consider food a hobby, you might be a foodie. But many foodies struggle in college with low funds and limited access to kitchens. Maybe you've just moved out of your parent's house and got the few pieces of hand-me-down dishes that they wanted to toss out anyway, or perhaps you just want to feel fancy but never had the chance to fully stock up your kitchen to its full potential. Behold the food lover's dream wish list.
From must have kitchen essentials to the slightly self-indulgent gadgets that you never knew you needed, check out these 25 gifts for foodies.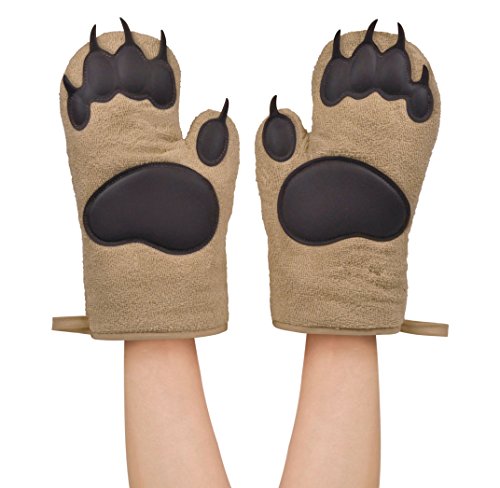 Forget the stress of spinning in circles while a timer beeps in your ears as you look for your lost oven mitt. Instead of grabbing a hot pan with just a bar towel, these oven mitts will make you bear-y happy (I'm sorry, I had to) when you finally pull out your tray of freshly baked cookies without burning yourself.
Price: $19.12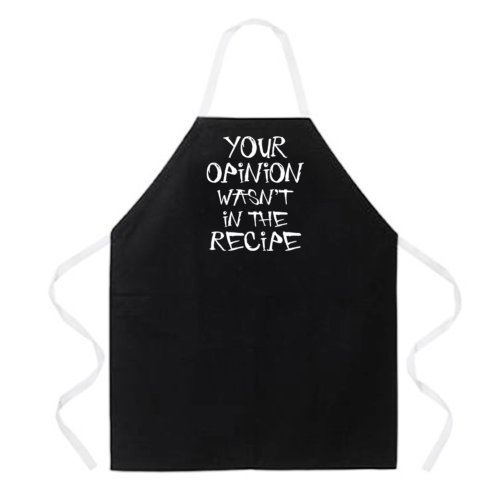 When cooking up a delicious meal, you definitely don't want to have to think about ruining your new white shirt as you crack open that fresh bottle of soy sauce. Plus, a fun apron like this does all the dinner-party small-talk for you. That means more time to drink wine while you cook.
Price: $15.48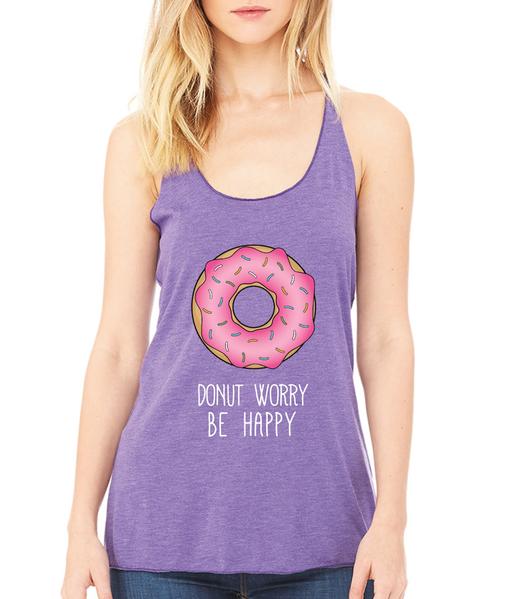 In case you didn't get that apron. RIP new shirt. Foodies will love to display their true love on their shirt in the hopes that it'll make their friends hungry enough to go hit up that new restaurant on campus with them.
Price: $24.99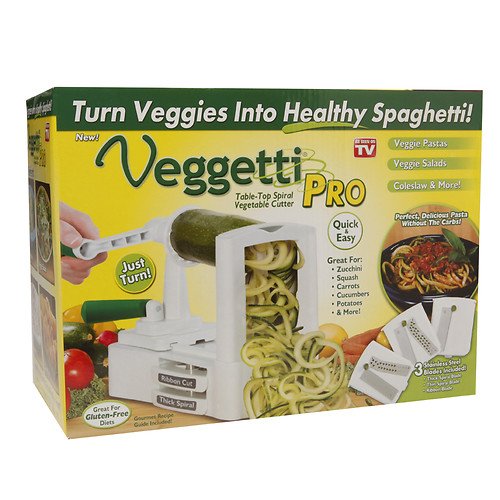 If the name doesn't convince you that you need this, you now have the perfect excuse to finally try zoodles. Plus, sweater weather always ends sooner than you think, so you may want to consider saving a couple of calories in between snacking on holiday cookies.
Price: $23.40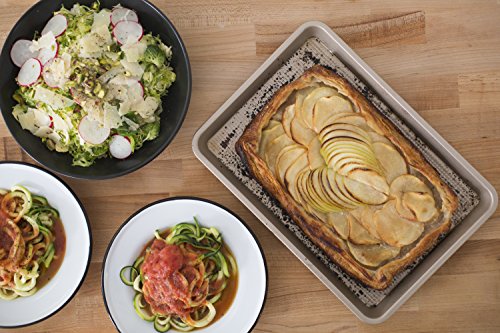 I use these all of the time, mostly because I perpetually forget to spray my pans. After spending all evening slaving over a hot stove, why waste time scraping a pan when you could be re-watching Stranger Things? Everyone that cooks needs a good set of non-stick pans (or even just one if you don't have much space like me).
Price: $18.95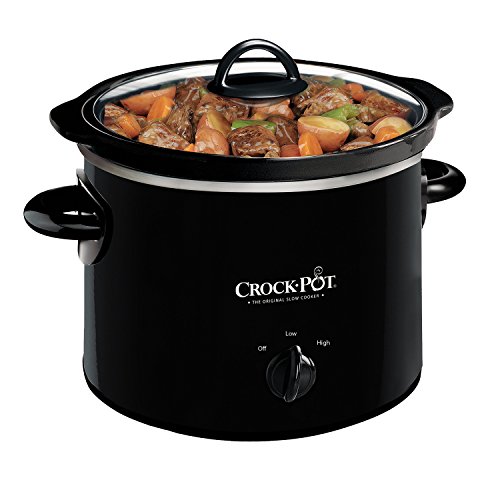 In my opinion, you don't have a complete kitchen without a slow cooker. Surprisingly, you can cook a lot more than just soup in a slow cooker. I even had a mini Crock Pot when I lived in a dorm, and it usually kept me from having to eat out every night. "The best food-related gift I've gotten is my Crock pot," Creighton University junior Gabi DiMatteo said. "My roommates love that I have one too for the delicious dinners."
Price: $8.99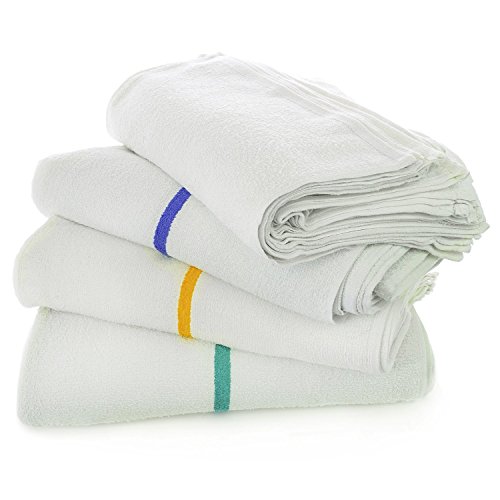 Just about every episode of Chopped features at least one chef tossing a white bar towel over their shoulder as they finish cleaning off their plate before judging. With these towels, you can bring all of the drama from Food Network into your kitchen as you pretend to host your own cooking show. Or I guess you could just use them to clean up too.
Price: $17.85
Yes, you read that right. Now you can get the best of both worlds: hot chocolate and warm cookies in one hand and a TV remote in the other. In the busy world of a college student, why waste an opportunity to multitask?
Price: $15.99
If sweets don't do it for you, or you want that extra free hand with dinner and dessert, this soup bowl lets you combine soup and a side in one handy dish. Less dishes to wash means more room for wine glasses in your drying rack for those of us over 21.
Price: $21.95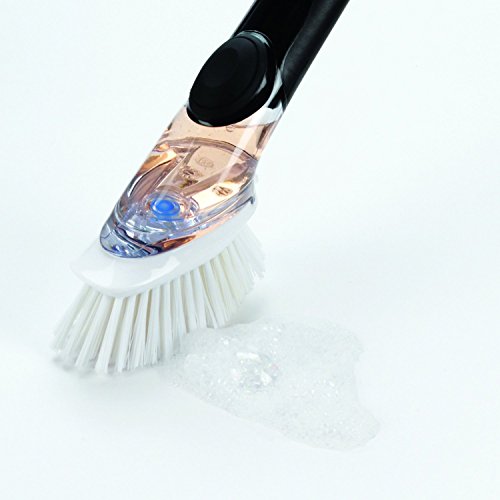 No one enjoys having to clean the kitchen after cooking, and don't even get me started on that awful feeling of touching wet food while you wash dishes. Suffer no more, because now you can easily scrub your dishes without even having to put soap on your brush.
Price: $8.95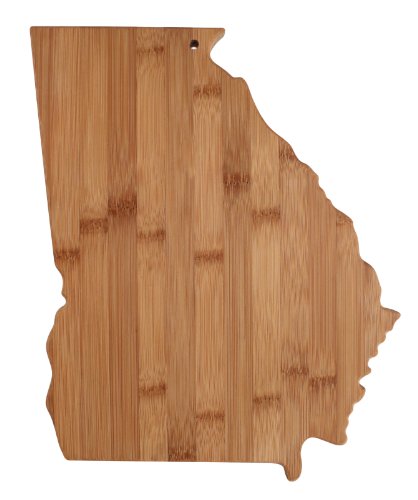 These adorable boards let you show off your school/state pride while eating cheese and crackers. College students might not host a lot of fancy parties where guests expect charcuterie, but maybe your group for your group project will respect you more if you whip this baby out during one of your meetings at your place.
Price: $19.99
Now you can finally step up your kitchen organization game. You can use these cups for baking, but I also see them in Bento boxes every time I go on Pinterest. Now you don't have to deal with those awful paper baking cups and you can pack an organized lunch.
Price: $9.98
"I want a fondue maker because I think I would be a lot less stressed and a lot more happy if I had hot melted cheese at my disposal 24/7," Drake University junior Mia Tirado said. Have you ever imagined yourself as Liz Lemon, eating night cheese while curled up in a Snuggie? Now you can make the dream a reality. This set of two personal fondue mugs will make it so much easier to eat melted cheese while you watch TV.
Price: $16.99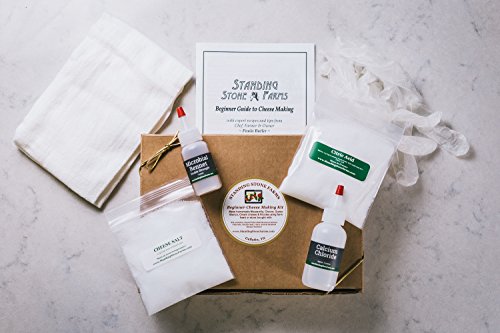 Speaking of cheese, this kit lets you make your own. Yes, you can even DIY everyone's favorite ingredient in, well, everything. Fresh cheese and a new hobby? Sign me up. "I could throw bomb wine and cheese pregames with my own homemade cheese," Tirado said.
Price: $25.99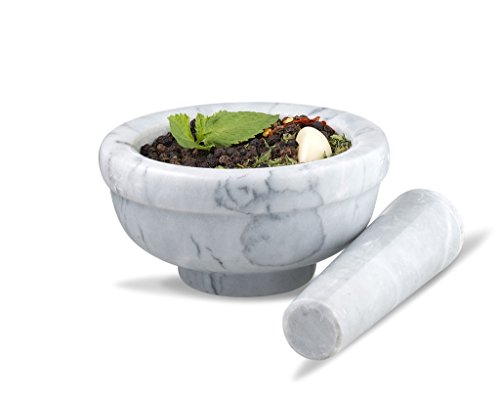 You may not see mortar and pestles in most kitchens anymore, but they add a great touch to any dish, especially if you love fresh spices and want to grind them yourself. Plus, you can get one that looks profesh AF to sit on your kitchen counter.
Price: $9.99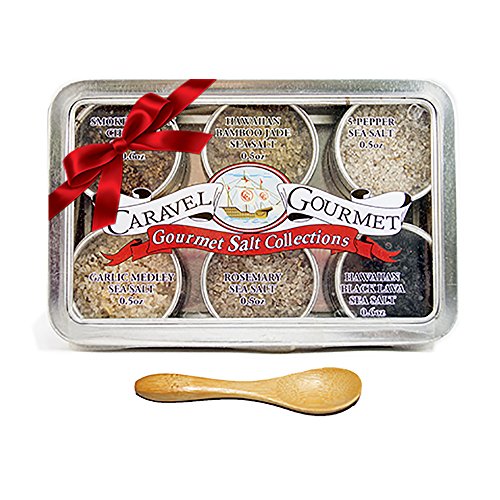 As a young cook, I haven't done a lot of experimenting with cooking, but I do like to change up my food by adding different seasoning. With this spice kit, you can try out some new spices that you may have never even heard of. Your dates might not appreciate garlic, but they'll love the aroma of cardamom.
Price: $22.95
Do you consider yourself more "bougie on a budget" than fancy chef? Then you should consider getting a salt block. Salt blocks boast a ton of benefits, including adding a lightly salted flavor to your food. Cooking meat just got easier.
Price: $16.43
At this point, you should know about Chrissy's amazing cookbook. Now you can make all of those delicious recipes that she always shares on Instagram. "I would love a Chrissy Teigan cookbook because she's hot and her food sounds delicious. I don't know if I could actually make anything in there, though," Illinois State University freshman Dan McCall said.
Price: $17.99
No Christmas would be complete without cookie mix in a mason jar. Even though you could probably make this gift a DIY mix of your own, you'll probably end up ordering them off Amazon anyway.
Price: $25.33
Yet another holiday must-have, these cookie cutters will give you all of the options you could ever ask for in a holiday cookie shape. Plus, you can use them when you bake those cookies from the Mason jar mix.
Price: $8.97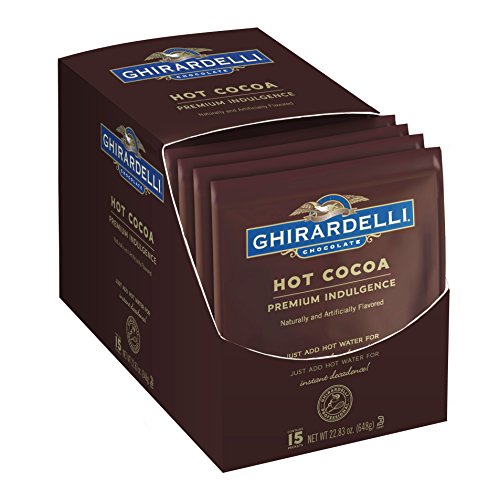 "My mom always puts little packets of tea and hot chocolate in my stocking that I save up and bring back to school. She knows all my favorite flavors so they remind me of home," Iowa State University junior Nia Johnson said. Curling up by the fire and drinking a mug of hot chocolate after a long day can makes cold weather a little more bearable. Plus, we both know that Ghirardelli always beats Swiss Miss.
Price: $10.23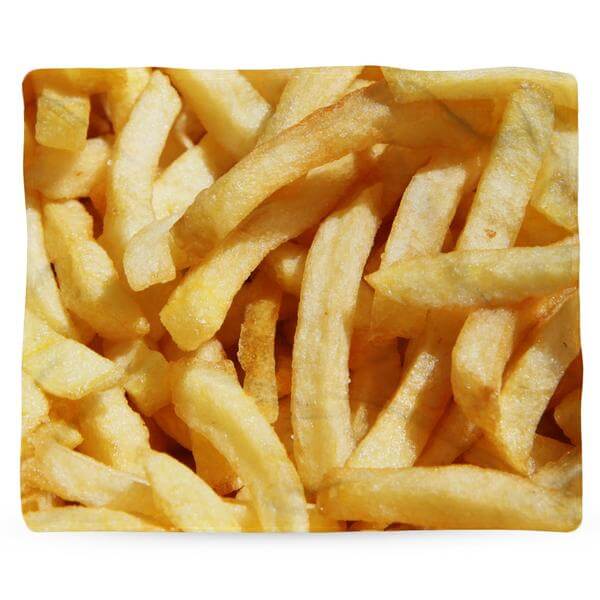 Enjoy the meal that you just made by eating while snuggling up in a blanket covered in giant pictures of food. "Big prints of food on anything I own just shows off what I'm all about. People need to know that I'm always down for food if they want to be friends with me," DiMatteo said.
Price: $49.99
Don't think I forgot about the white elephant gift. "My person in a Secret Santa bought me an extra long fork once so I could steal food off of people's plates. I haven't done it yet but it's fun to show people and not fun to wash," McCall said. This fork may seem like a joke, but it can also come in handy when you want to sneak a fry off your S.O.'s plate when they won't share.
Price: $3.95
If nothing else, this will make for an "interesting" gift (hint: check out the Amazon reviews). Whether you want to add a little excitement to your life (i.e. a game of Russian Roulette between you and the toilet) or you just want to spend an afternoon reading the Amazon comments while you snack on a couple of gummy bears, this gift is sure to entertain.
Price: $14.29
Last, and probably least, we have the humble Cup of Noodles. If you don't really enjoy cooking but love to eat, grab a giant pack of Cup of Noodles for the perfect cheap, hassle-free meal. "I just ask for actual food for Christmas, to be honest. The less money I have to spend on myself the better," Johnson said.
Price: $18.99