When cities in the great state of Indiana cross your mind, Indianapolis takes all the credit. Well, after driving through the miles and miles of farm fields and through some very smelly cities (like Gary, Indiana) you'll reach the beautiful city of Fort Wayne, Indiana. Located in the northeastern part of the state, Fort Wayne offers the trendy, big city vibes in a smaller city that you've been dying to find.
Stop in for a night to experience 24 hours full of adventure 24 things to do in Fort Wayne.
6 a.m. watch the sunrise in one of the Allen County Parks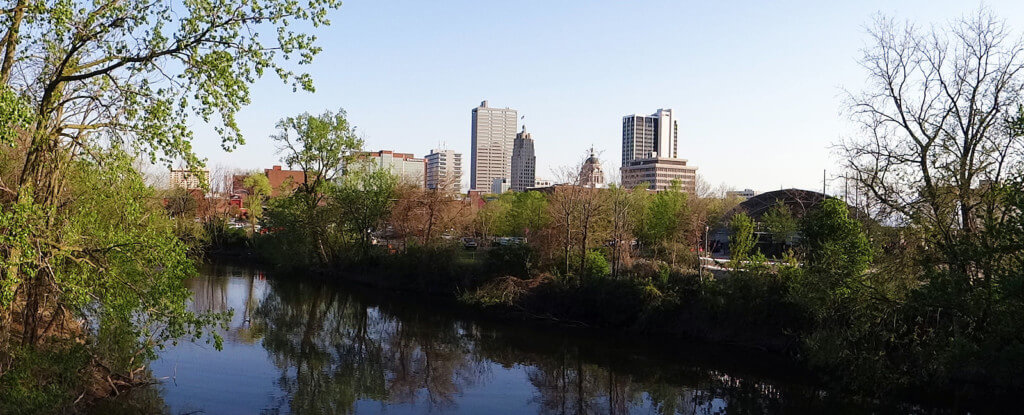 Fox Island, Metea, Cook's Landing, Payton—the possibilities never end. Watch a beautiful Indiana sunrise from one of its lovely parks. Maintained well by the city, the parks have a clean and relaxing environment perfect for enjoying the sunrise.
7 a.m. rent a bike from Bike Share Fort Wayne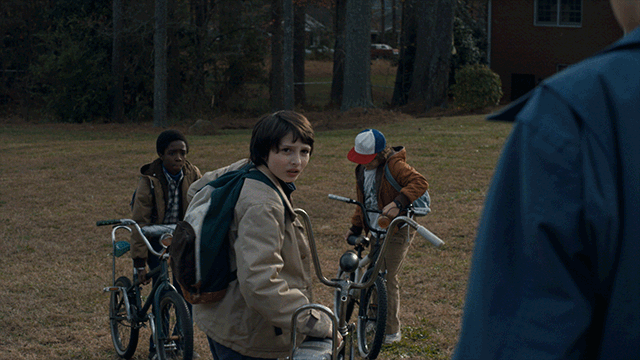 What better way to get around the city than to bike from spot to spot? Rent a bike for an eco-friendly, cheap and healthy way to get around the city. Jump on the bike and hit the Allen County parks, or just take it around beautiful downtown Fort Wayne.
8 a.m. Have breakfast at Cindy's Diner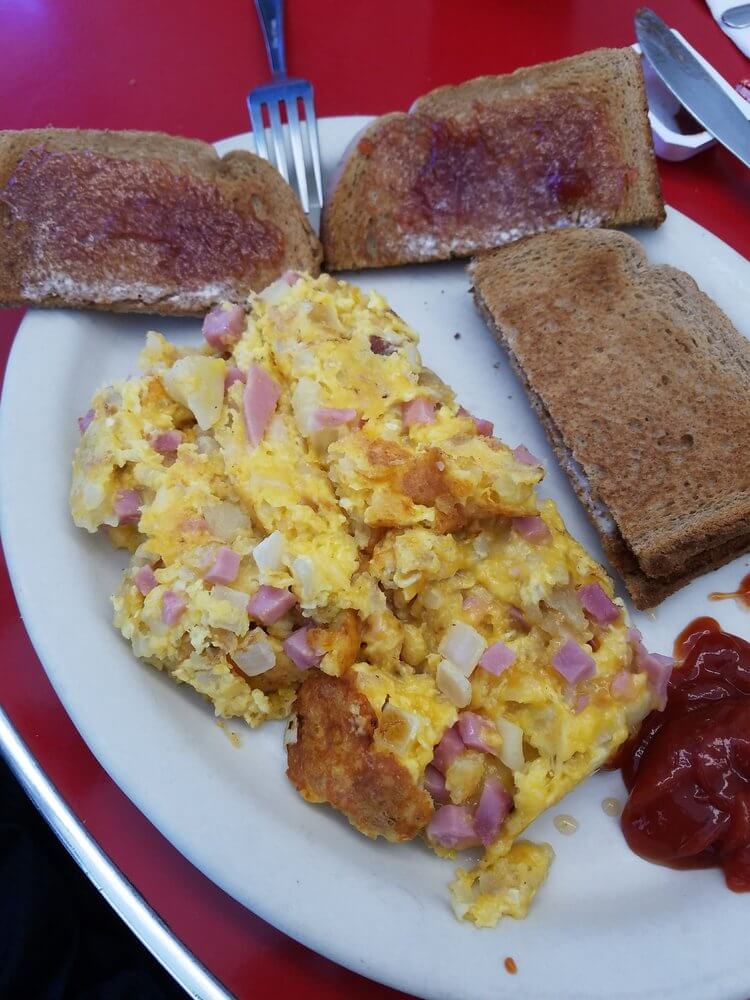 An absolute must-do in Fort Wayne. No reservations, no call-ahead. First come, first serve and the wait can get chaotic. Their famous slogan "Serving the world 15 at a time!" stays in place for a reason. The limited seating combined with high popularity can make for a unique dining experience well worth the wait. "Good food served with a diner attitude. Angie, the owner, has worked there since she was a dishwasher and makes it a great diner experience," said Lois Reddemann, a Fort Wayne resident. Order the Garbage. Trust me, you won't regret it.
9 A.M. Get wild at the Fort Wayne Children's Zoo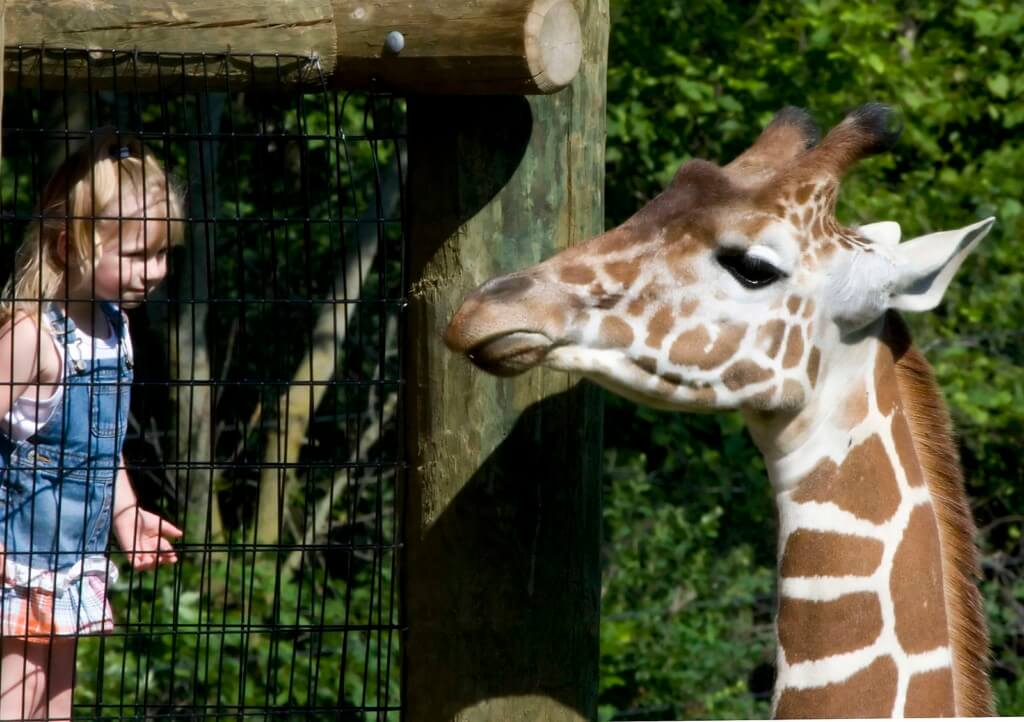 The Fort Wayne Children's Zoo has hundreds of species of animals. Internationally recognized for its innovative displays, award-winning animal exhibits and well-manicured grounds, the zoo features African lions, ostriches, Sumatran tigers and more.
10 A.M. See green at the Foellinger-Freimann Botanical Conservatory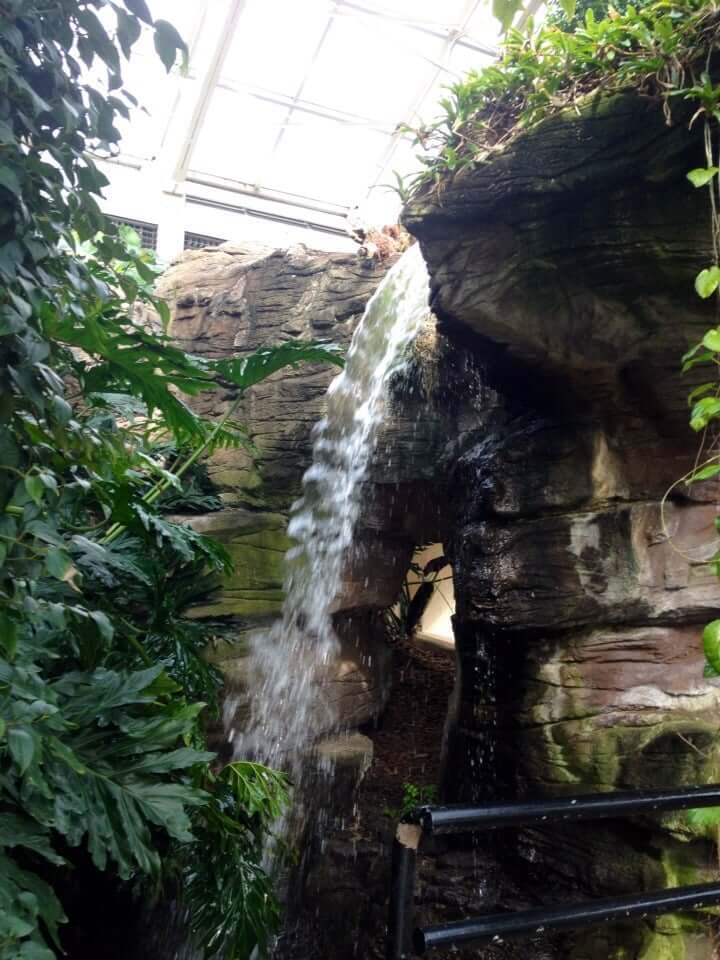 Visit the beautiful Foellinger-Freimann Botanical Conservatory for an enriching experience surrounded by nature. Their three indoor gardens cover over 25,000 square feet and hold 1,200 plants as well as 72 types of cacti. The conservatory has lots of events, plants and overall creativity that features fun for all ages.
11 A.M. Visit the Fort Wayne Firefighters Museum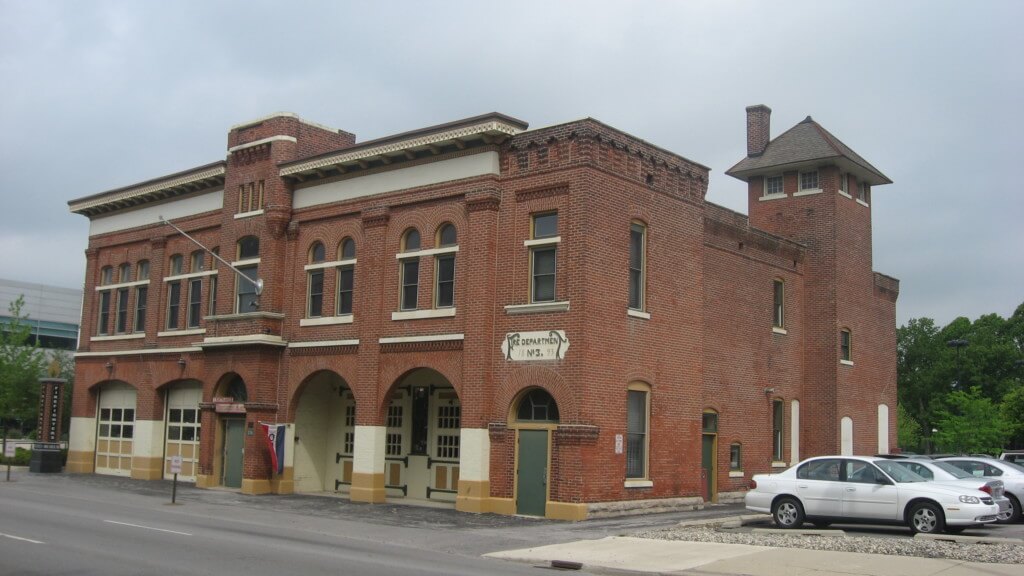 Officially opening in 2001, the Fort Wayne Firefighters Museum features an extensive collection of artifacts that were all once used by the fire department. Once a fully functional firehouse, "Engine House #3" has become a popular tourist destination due to its incredible history and collection. Stop in and take a trip down memory lane to see just how far the fire department has come.
12 P.M. Eat Lunch on the Plaza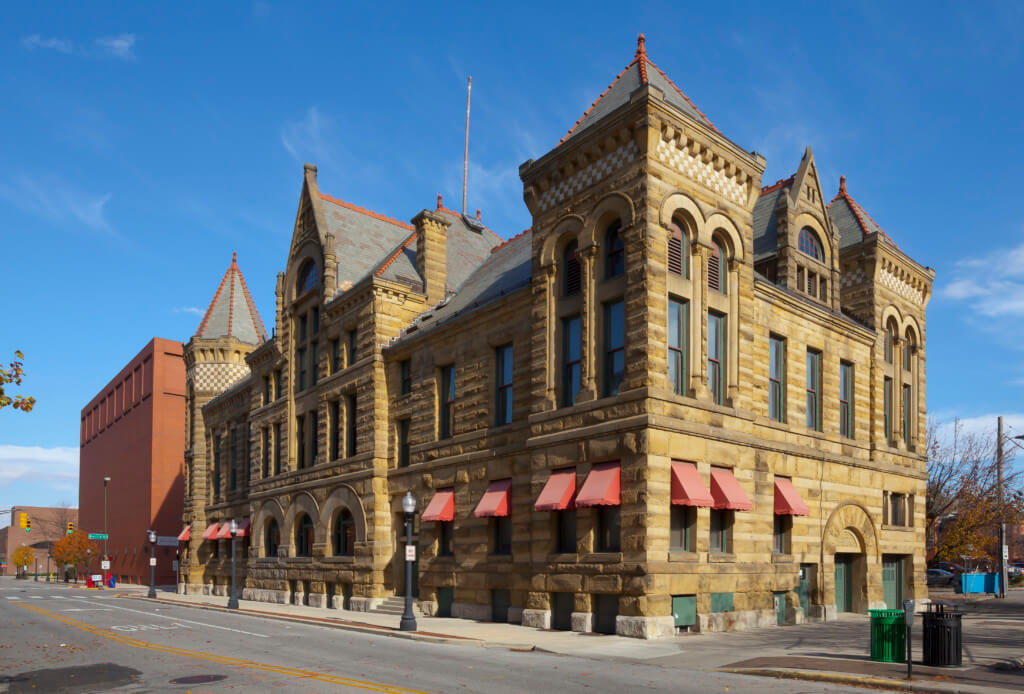 Come down to the Plaza weekly and see live music from unique bands that hail from all over the globe. The musicians range from every genre, background or location you could think of and really capture the essence of Fort Wayne. "There's music all over the place in this town. You can go to any concert you want anytime you want anywhere you want," said Reddemann. Hungry? Food trucks from all over the city come and park around the plaza for your business. Grab a bite, find a table or blanket, sit back and enjoy the show.
1 P.M. Take a Carriage Ride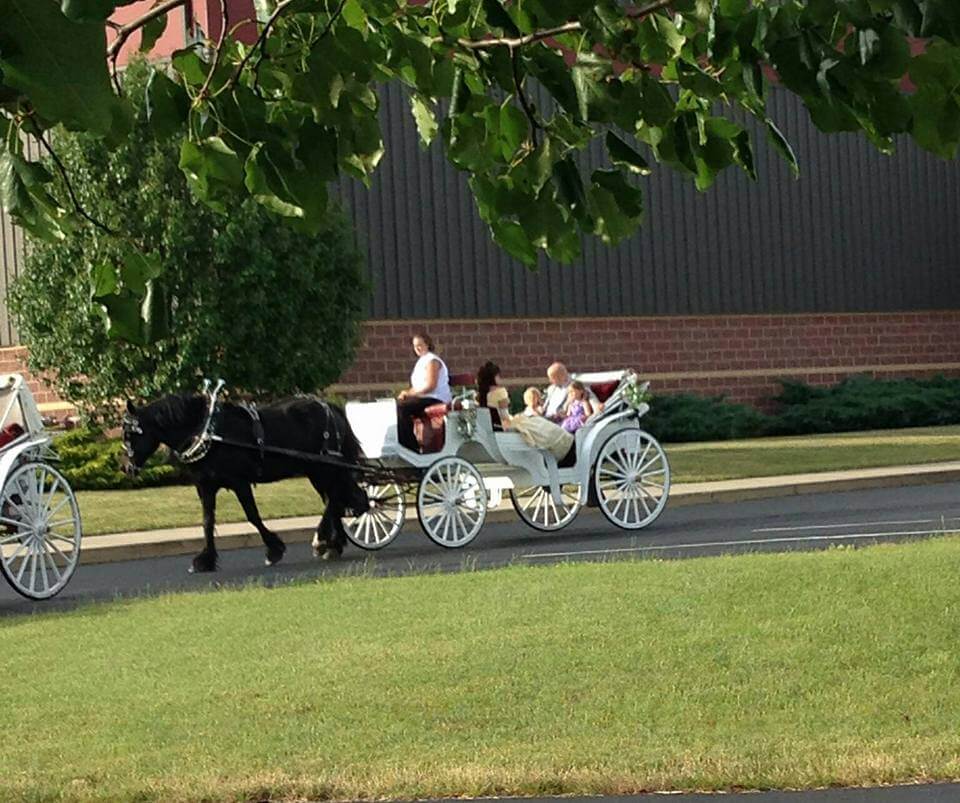 Now that you've got a full stomach and are riding the high that the music scene in Fort Wayne gives you, why not see more of the city in one of the most fun and sentimental ways imaginable? Hop on a horse-drawn carriage. With many carriage companies to choose from, they all take tours around downtown and would love your business.
2 P.M. See the African/African American Historical Museum
Next stop: the African/African American Historical Museum (AAAHSM), or Awesome, as some people call it. The museum features the city's second largest collection of African art, with some of these artifacts dating all the way back to their roots. Take some time to peruse the art and reflect on it.
3 P.M. Shop 'til you drop at Jefferson Pointe Mall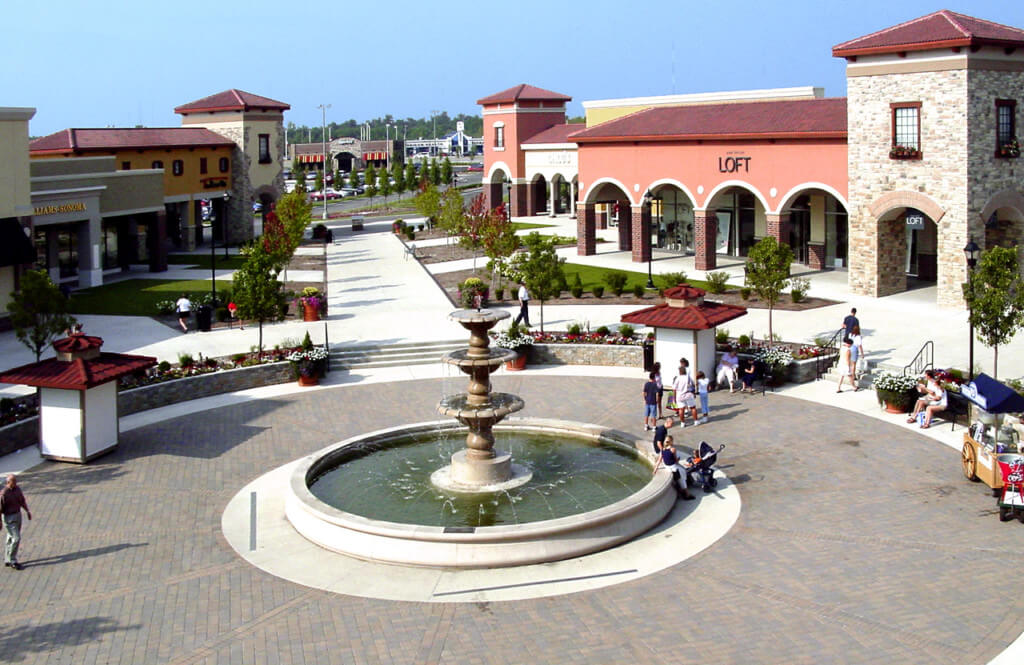 Head out to Jefferson Pointe Mall for a retail extravaganza. With over 60 restaurants and shops to choose from, this beautiful outdoor mall features many events throughout the year including "Savor Fort Wayne" where restaurants offer special deals to shoppers and "Easter Fest" which features face painting, petting zoos and balloon animals for all ages.
4 P.M. Read up at Fort Wayne Library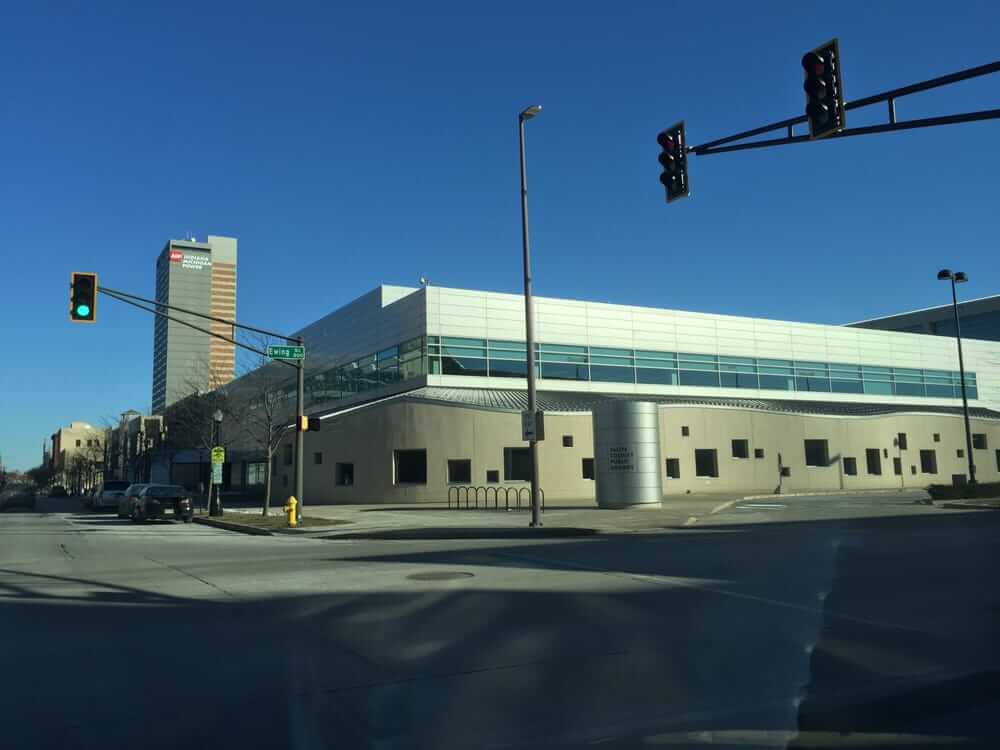 After all that shopping exhaustion sets in, unwind at the library. Yes, the library. The Allen County Public Library features a wide selection of books and houses the country's second largest genealogy section. Trace back your family's lineage in the comfort of the library while you relax from your full day of fun.
5 P.M. Test your skills at the Fort Wayne Escape Room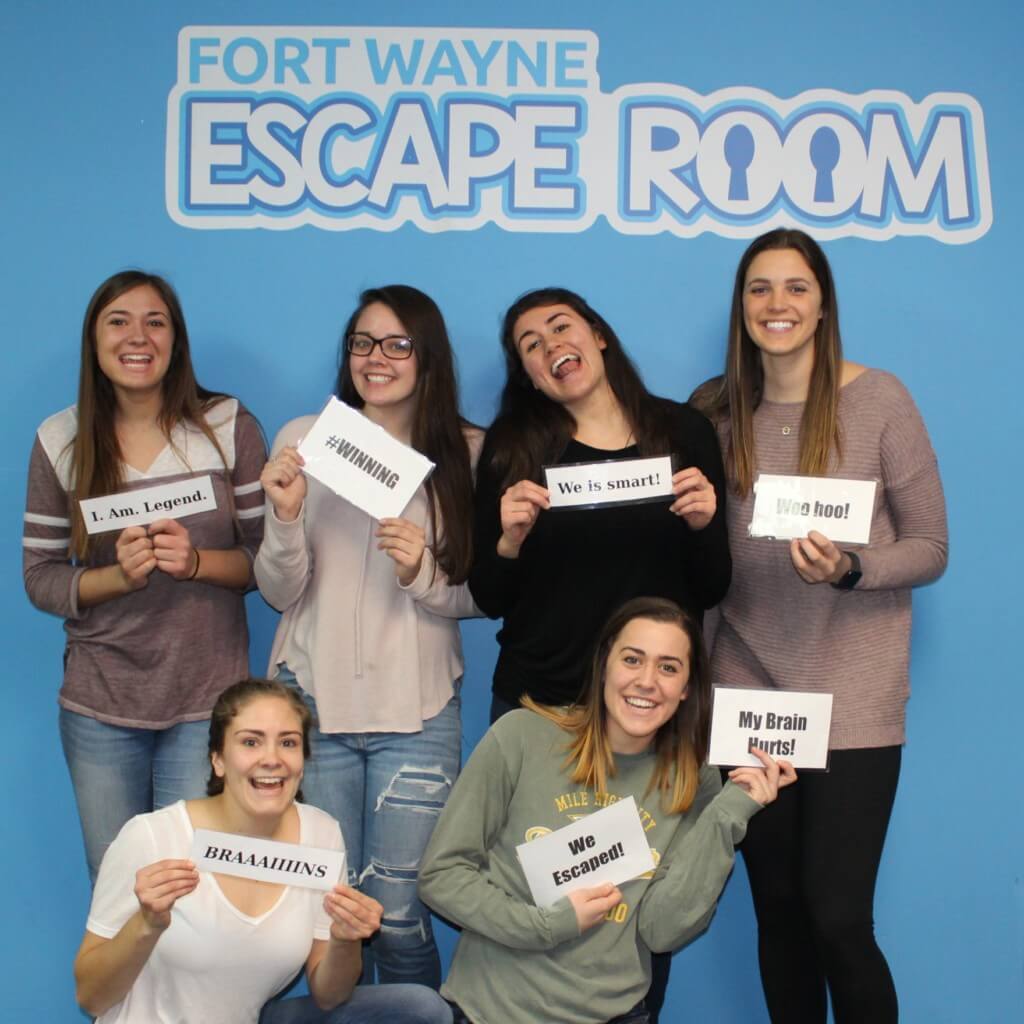 Now that you've had a break from the action, jump back in with the Fort Wayne Escape Room. With four themed rooms to choose from, you have an hour to escape from whichever room you choose. A great way to spend an hour bonding, struggling and overall having a good time. Think you have what it takes?
6 P.M. Chow down Dinner at The Hoppy Gnome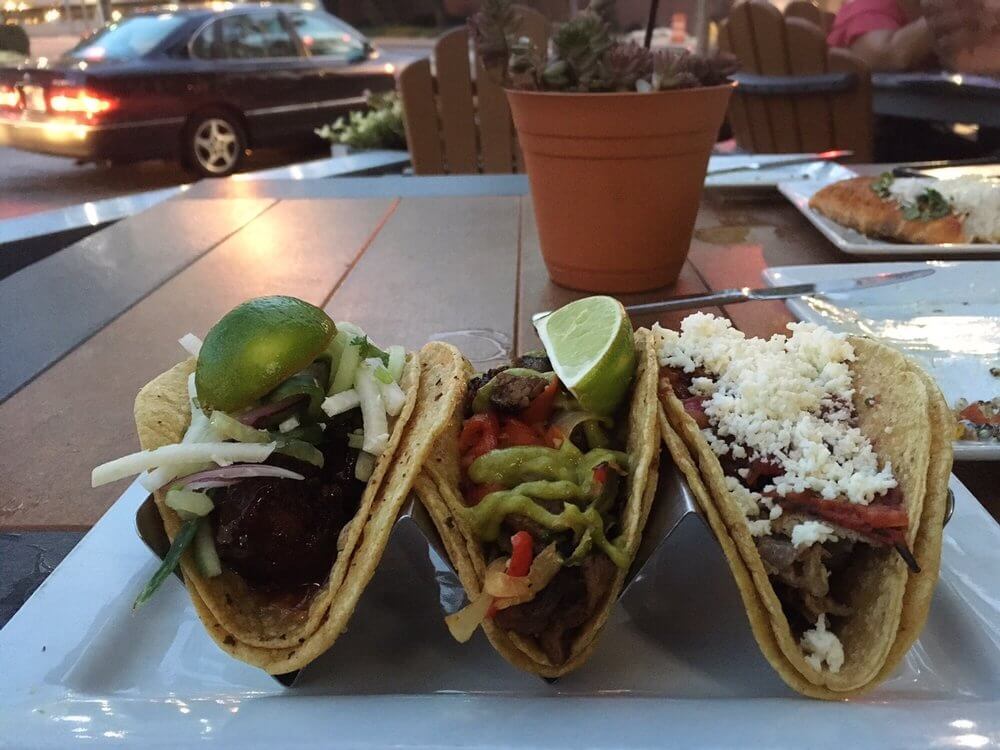 Head on down to the Hoppy Gnome. Filled with amazing food, a unique atmosphere and a wide variety of craft beers, the Hoppy Gnome has something for everyone. If you don't like the Hoppy Gnome, never fear. As Lisa Widenhofer Slack, a lifetime Fort Wayne Resident, said, "We have an ever-growing group of restaurants that have been around forever, and cool new hangouts."
7 P.M. Attend a TinCaps game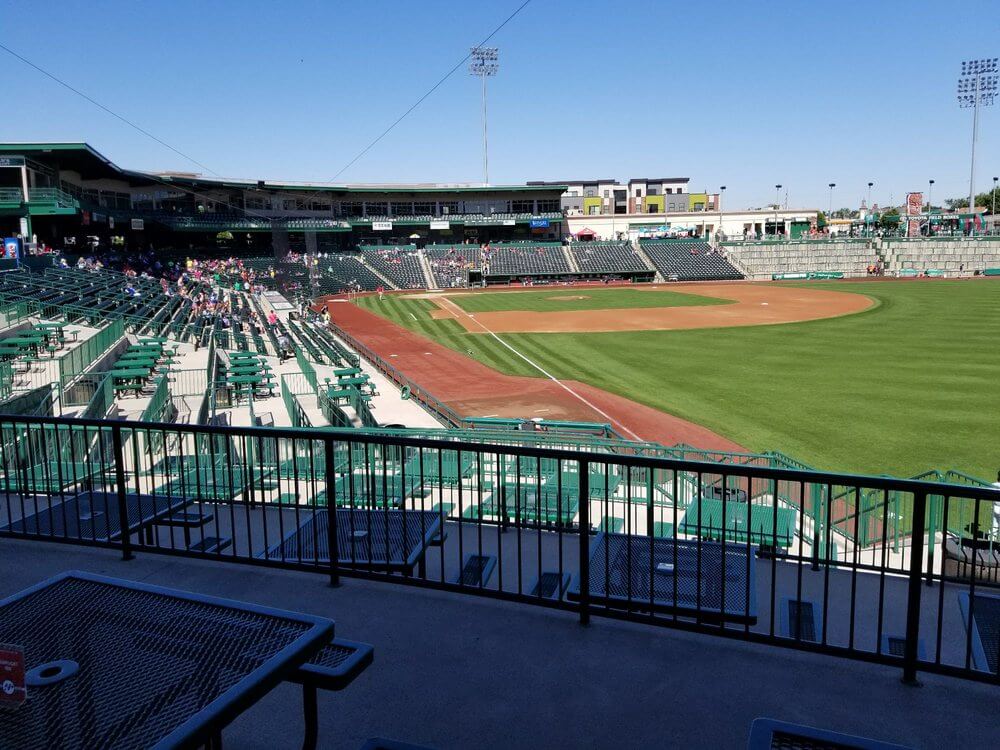 Perhaps the best attraction in all of Fort Fun: The Fort Wayne Tincaps. With the brand new Parkview Field right in the middle of downtown, the stadium provides easy access for fans who come from all over. Families love it, according to Slack. "You can't beat the Tin Caps or Komets for amazing minor league, family friendly experiences," said Slack. People travel from far and wide for a top-notch ballpark experience. But don't take it from me, take it from season ticket holder and Tincaps fanatic Dick Reddemann. "The ballpark was a catalyst during the revitalization of the city and really turned it around. Really family friendly with great food and a really super place. It's a fun place, even for people who don't care about the baseball game," said Reddemann.
8 P.M. Grab Dessert at Debrands Chocolate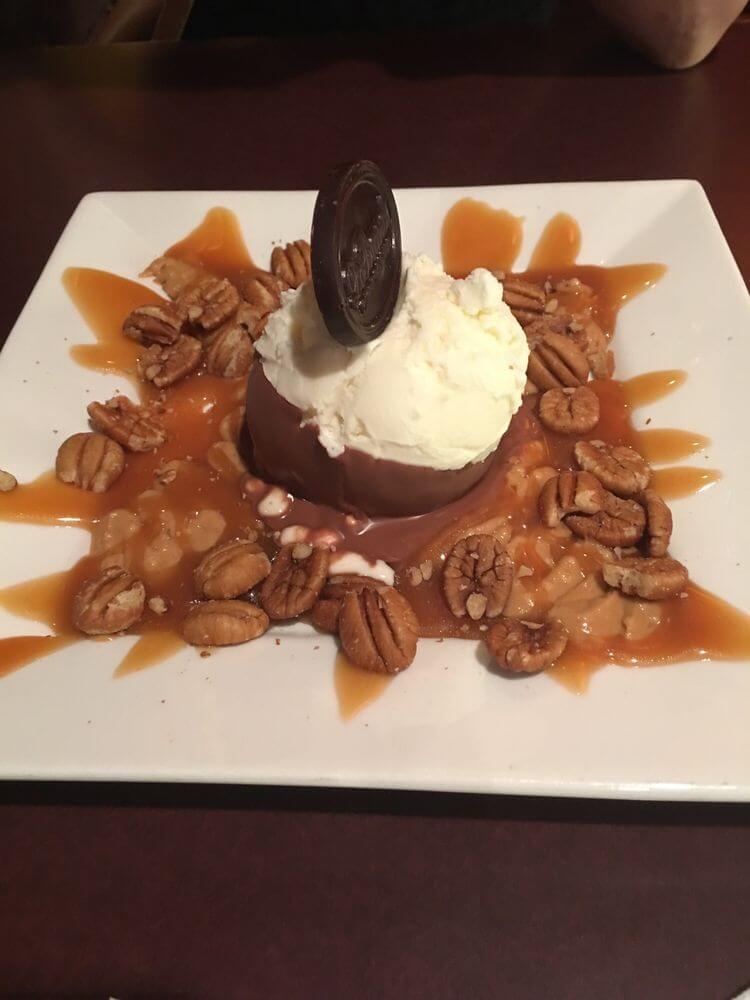 Save some room for dessert—Debrands Chocolate makes chocolate/ice cream creations that almost seem too beautiful to eat. But once you start, you won't want to quit. These massive ice cream sundaes in their classy dining area make you feel like a king. With a lovely ambience and delicious desserts, what could go wrong? Ben Grosskreuz was only in Fort Wayne for one night, but Debrands was one of his stops. "Honestly it was amazing… such a great vibe and incredible desserts," he said.
9 p.m. Touch the Sky at SkyZone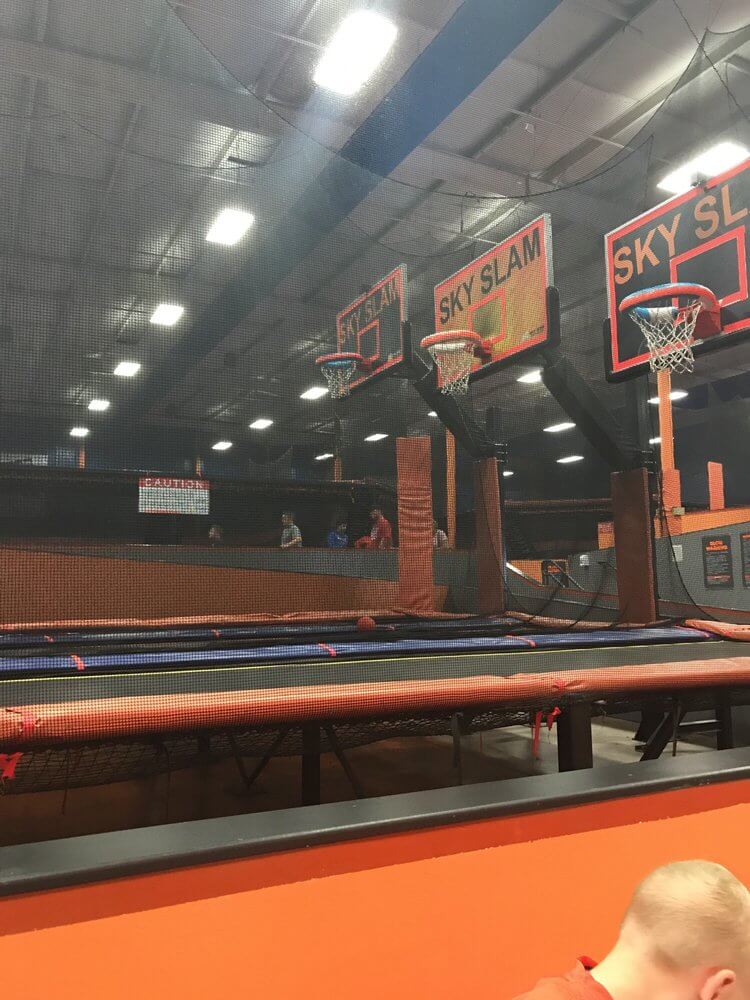 On Fridays and Saturdays, get an evening energy boost in at SkyZone. Dodgeball and basketball get an update from hard gym floors to trampoline courts. You can flip, somersault and cartwheel (without any injury for clumsy folks) on any surface. You'll only want to stop to catch your breath.
10 P.M. Coney Island Dogs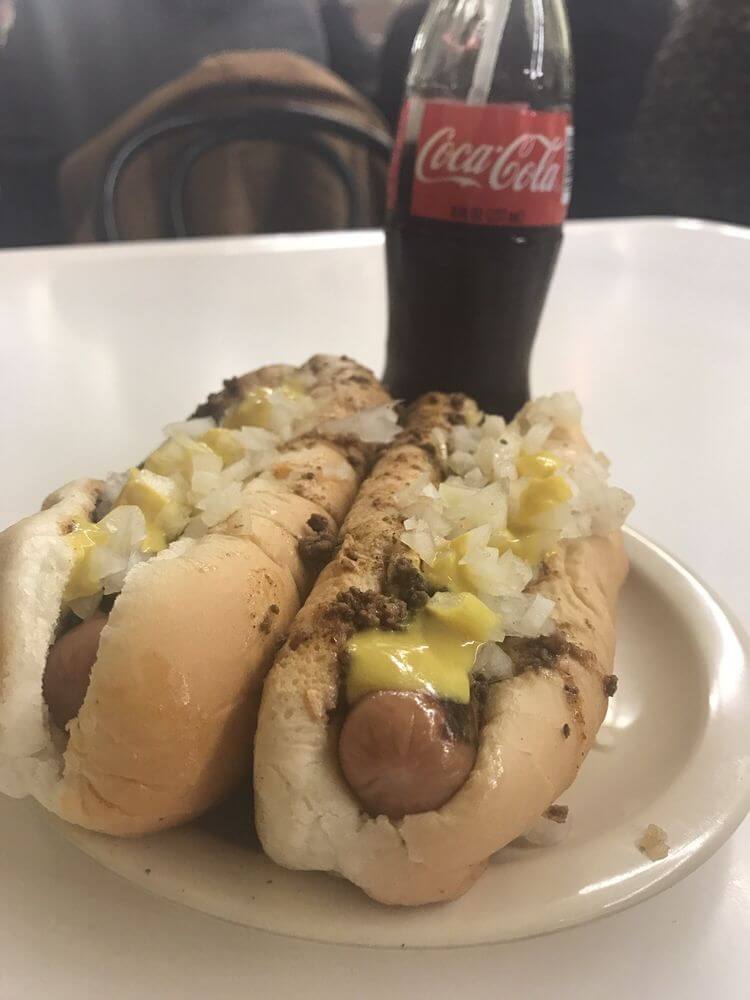 Just in case you didn't eat enough at the game (or even if you did—treat yourself), head down to Coney Island for amazing hot dogs. This famous hot dog stand has been owned and operated by the same family since 1916. One of the oldest Coney Island shops in operation, the Coney Dog has remained a timeless classic since its birth.
11 P.M. Head to J.K. O'Donells for a drink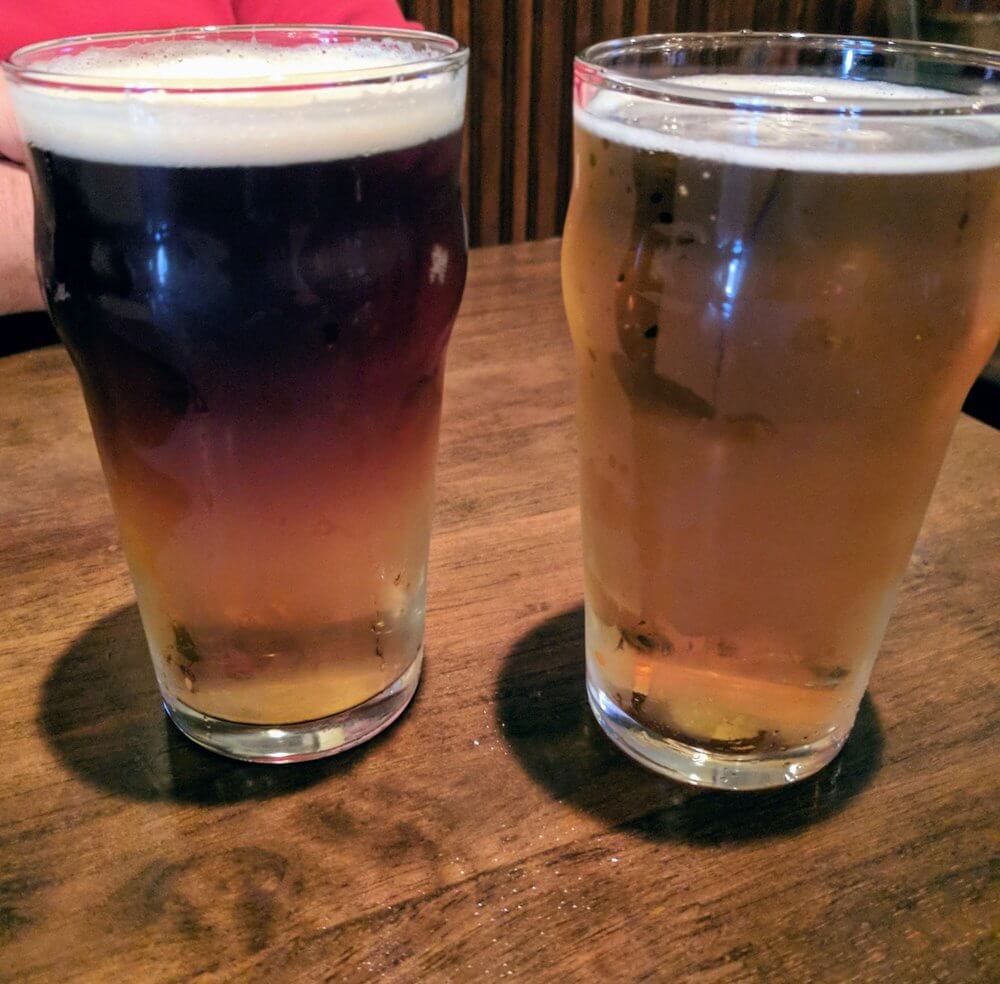 This truly unique Irish pub experience offers a great way to unwind after an exciting Tincaps game, but also to get the night rolling again. Plus, if you get there soon enough, J.K. O'Donnells gives away a free trip to Ireland as part of their 10-year anniversary celebration. Imagine spending the day in Fort Fun and leaving with a free trip to Ireland.
12 A.M. Hit up Pedal City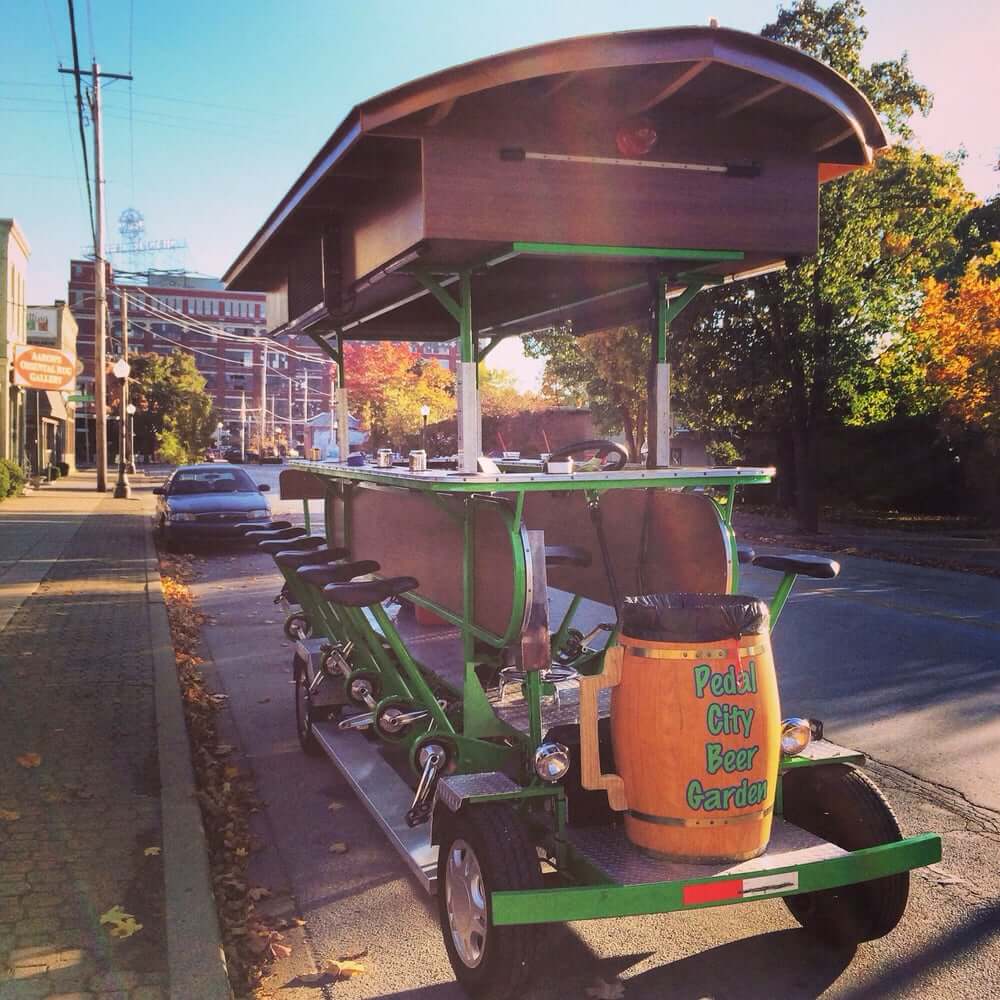 Now, I'm sure exhaustion from a long day in Fort Wayne has set in, but trust me, this work out will be a fun one. Jump onto Pedal City: Fort Wayne's famous bike bar. With 15 people pedaling the streets of Fort Wayne drinking with glee, the good times roll almost as fast as the bar rolls.
1 A.M. Head over to Deer Park Irish Pub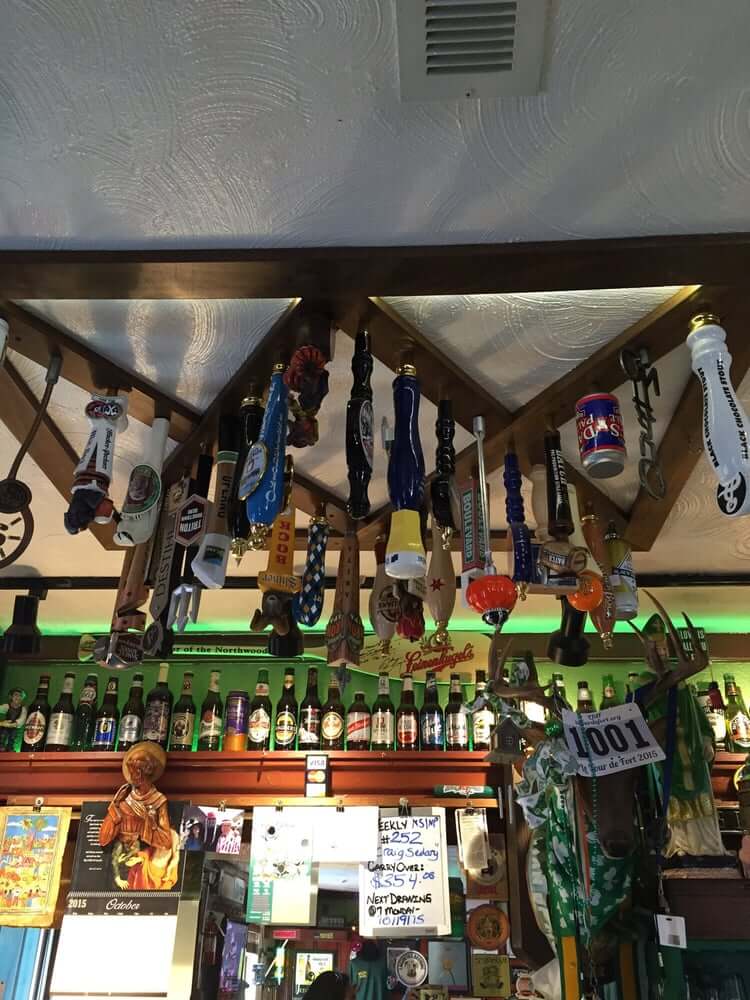 Now that you've exhausted yourself drinking and pedaling, time to unwind with even more drinking. Sticking with the Irish theme, Deer Park Irish Pub has remained a popular destination for those who love a good brew for years. Stop by and enjoy.
2 A.M. Order tacos at Taqueria El Ranchito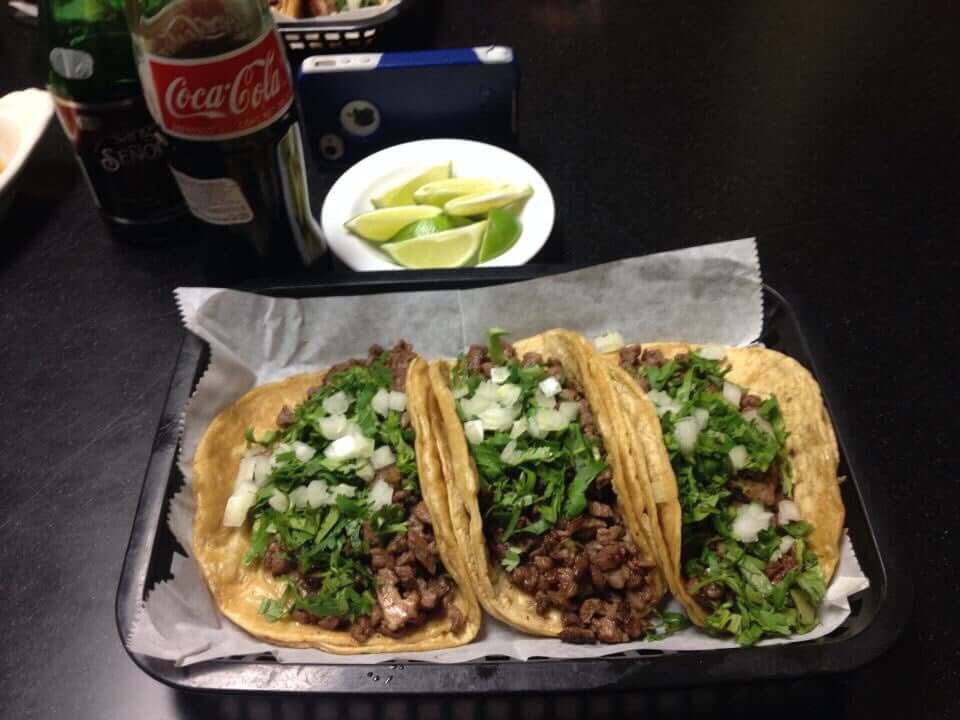 Get your late night snacking done at one of the only places left open in town. Some might scoff at the idea of finding authentic Mexican food in the middle of Indiana, but keep an open mind. The locals swear by the carne asada. Plus, everyone knows the best Mexican food comes from late night spots like this one.
3 A.M. Head to the Hilton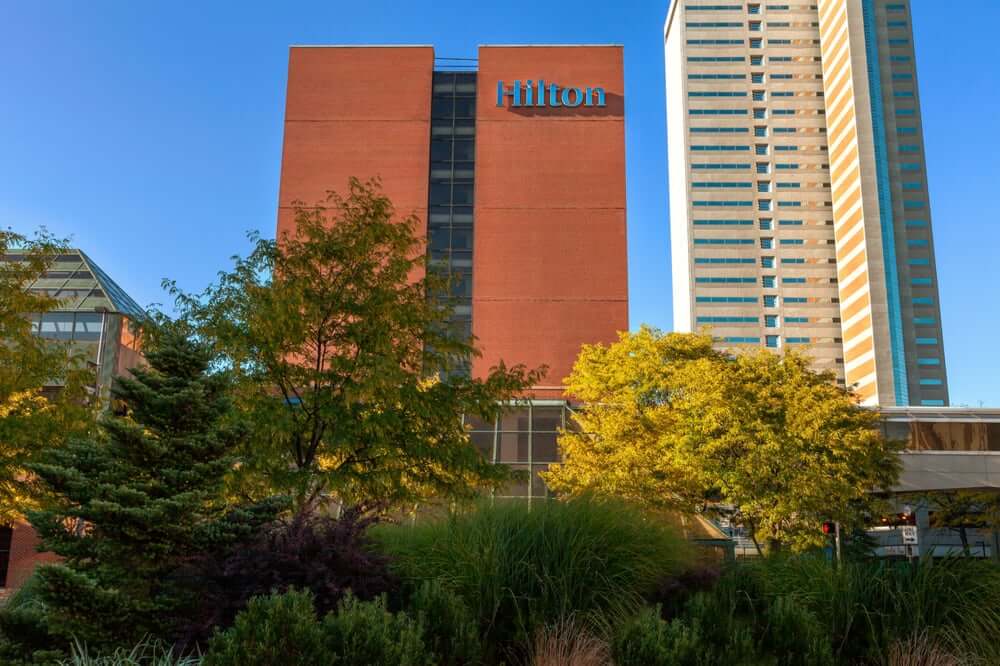 In all honesty, Fort Wayne just doesn't run for 24 hours straight. Everything begins to shut down around 1 A.M. so for the time being, head back to the beautiful hotel located right in downtown for some much-needed rest. The hotel's location provides great views of the skyline and offers luxurious accommodations that will help you relax after your long day.
4 a.m. Take a drive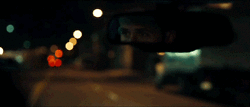 For those from towns that never sleep, drive around and experience a town that does take a snooze around this hour. You'll enjoy the peace and quiet and might even be able to spot a few stars or interesting night owls (people and critters).
5 A.M. Chow down at Powers Hamburger Shop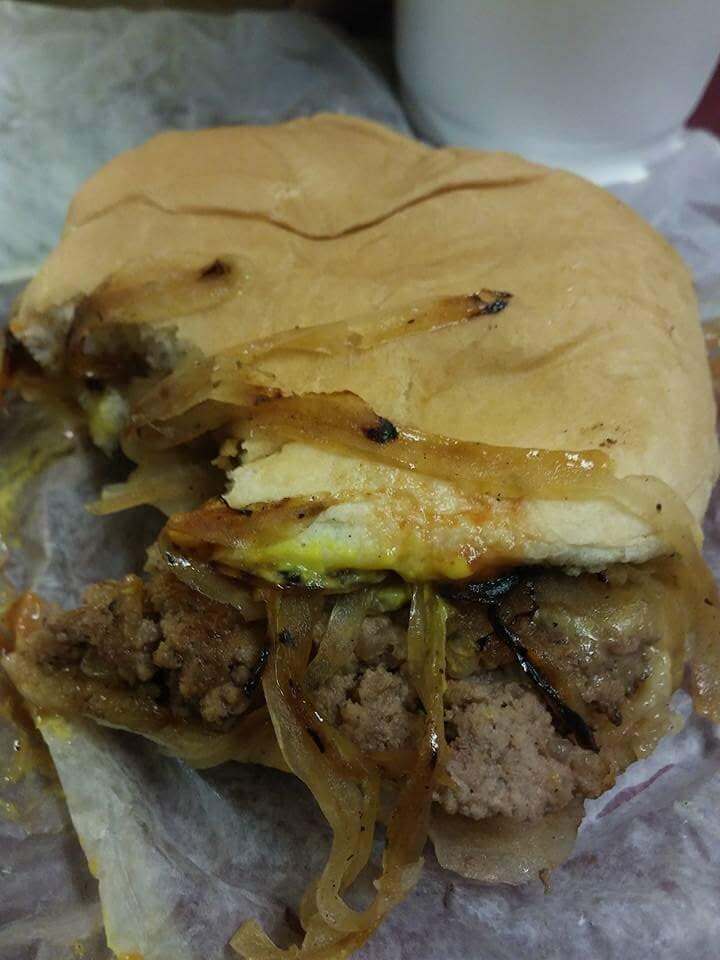 Don't let the name fool you—you don't have to get a hamburger at this joint. All of the menu will satisfy your craving for greasy and quick food at any meal. Just like any authentic hole-in-the-wall comfort food spot, the smell of your meal and the fat in your arteries will linger on you long enough for you to remember your experience by.