With its passionate OSU fans, delicious food and art weaved throughout, the must visit location, Columbus, Ohio covers everything on your desired travel list. Columbus encompasses a magical way of feeling small and homey but also lively and large. Upon visiting you will discover quiet moments of solace over a warm latte, large fields of grass next to tall beautiful buildings and energy that makes you want to dance the night away. Embark on a journey paved by locals and enjoy the best of Columbus.
Check out these 24 things to do in 24 hours in Columbus, Ohio.
6:00 A.M. Begin with a Morning Run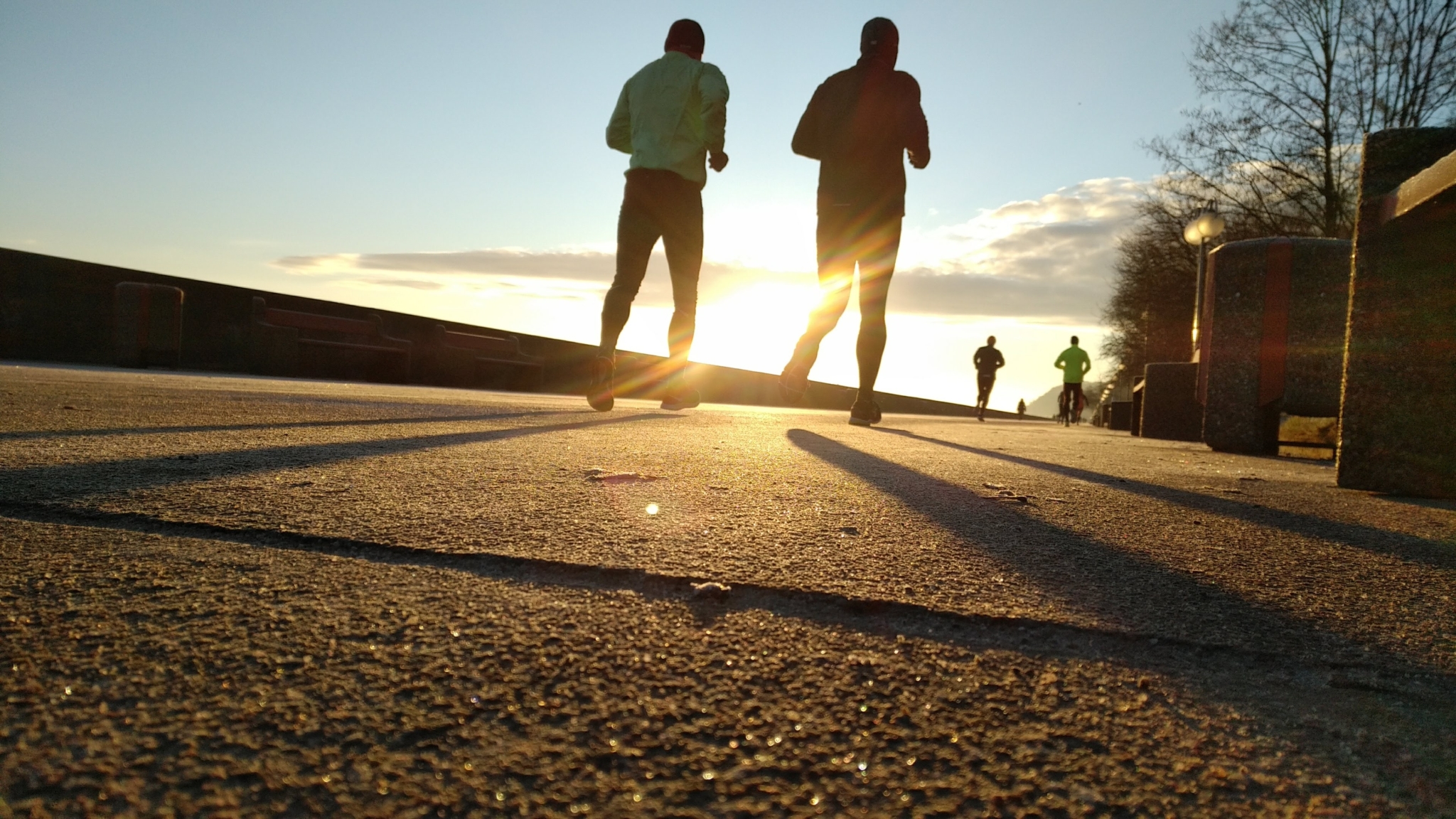 Rise before the sun and enjoy calm morning Ohio air on a morning run. Near Ohio State's campus, Olentangy River Trail paves a great spot for a morning jog or walk. Lined with trees and scenic views, a smooth path creates calm moments for slow breaths. Find yourself encapsulated in nature but still close to campus and the energy of people just rolling out of bed to begin their day.
7:00 A.M. Coffee, Coffee, Coffee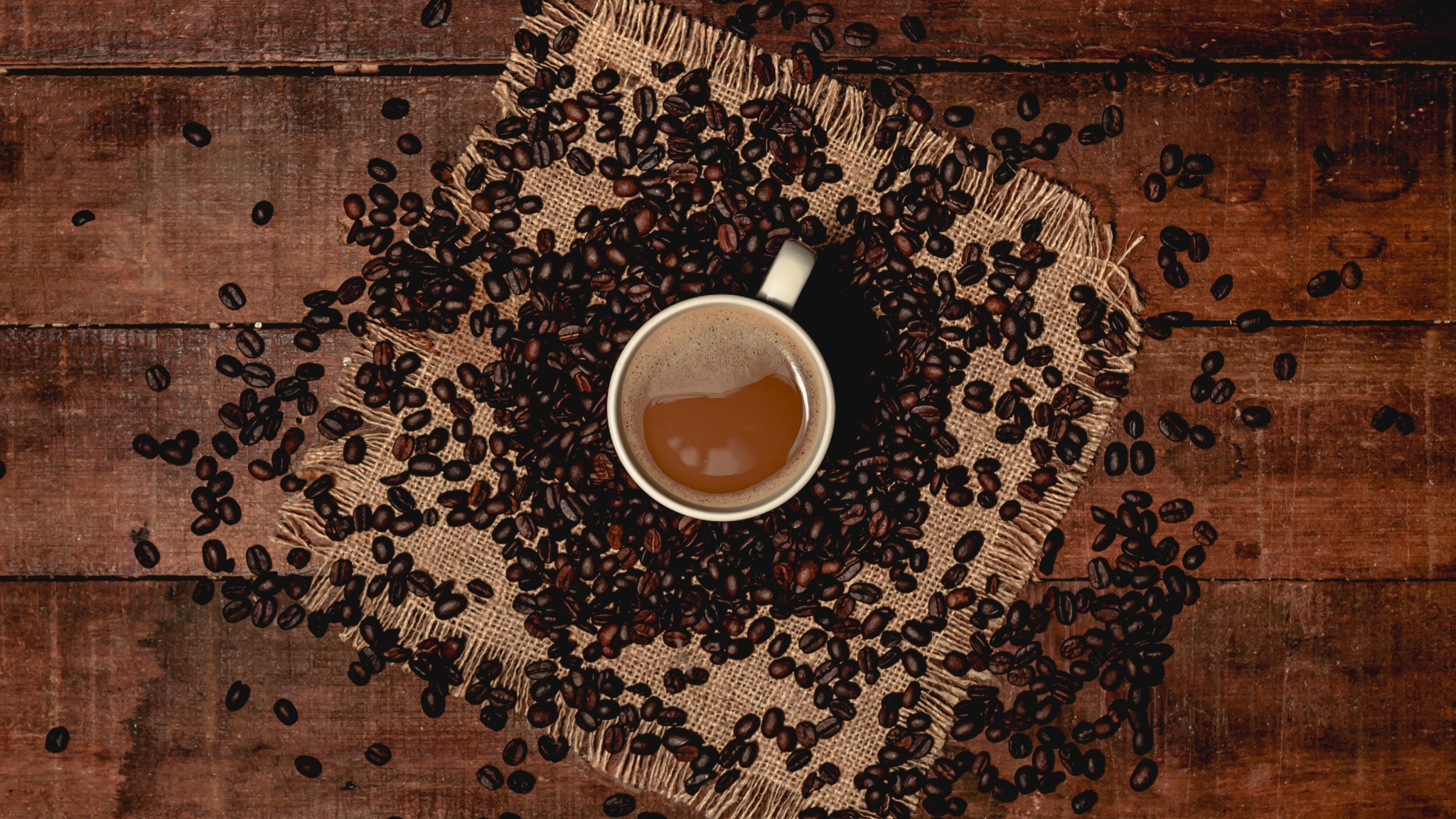 After your scenic nature journey, warm up from the brisk morning air and refresh at One Line Coffee-Short North coffee bar. Enjoy one of their many lattes and local pastries. Their espresso and Milligan latte, a local favorite, will make you crawl back for more. Need a soul-soothing beverage? Go for the honey latte and feel all worries leave your body with every sip. With exposed brick, plenty of seating you don't have to fight for and relaxed charm, it offers the perfect place to watch the people of Columbus rise for the day. See students gather, friends catching up and admire the many people that call Columbus home.
8:00 A.M. Chow Down on Some Breakfast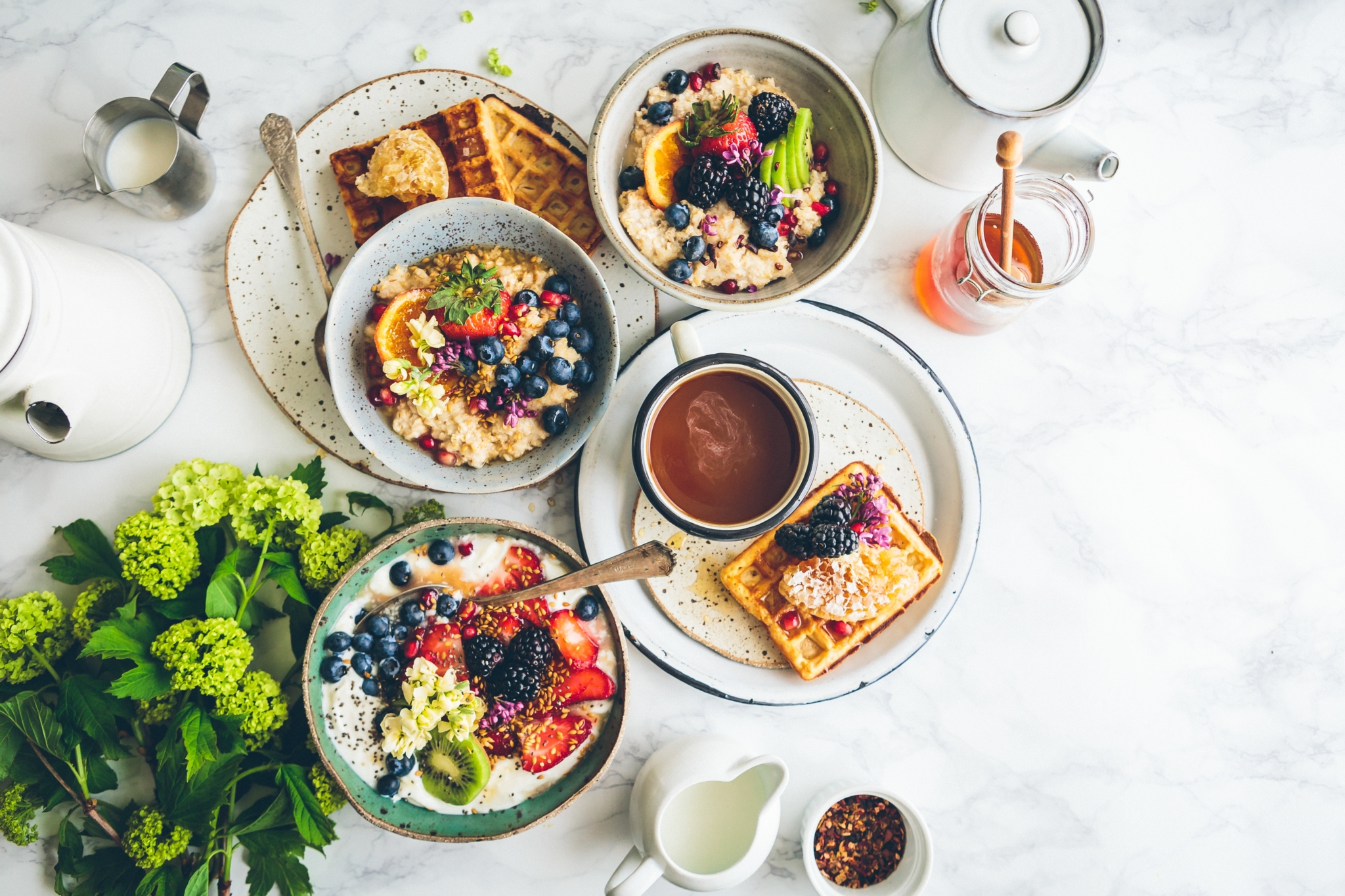 Start your day off right with a delicious local favorite from Katalina's. You can find this cute cafe on 1105 Pennsylvania Ave and hop in for a bite seven days a week from 8 a.m.- 3 p.m. You'll salivate over their homemade style combined with its Latin and Southern roots for food totally worth the wait. It offers a great atmosphere to sit and chat with friends and family over your first meal of the day. Not sure what to order? Go with the 'Pancake Balls,' a signature item and one you won't find anywhere else.
9:00 A.M. Walk through the Scioto Mile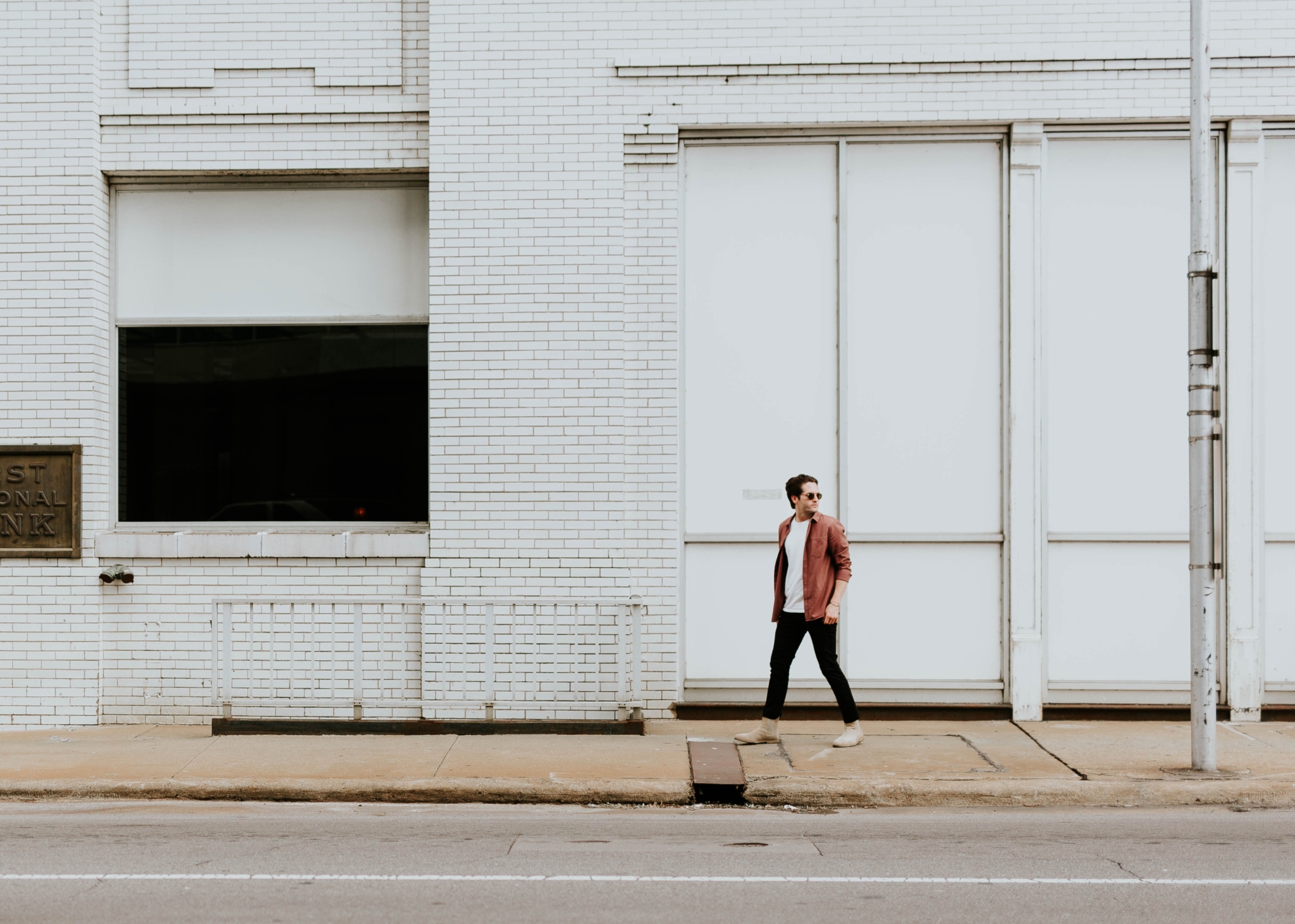 Walk off that delicious breakfast with a nice scenic nature walk down Scioto Mile. Enjoy the view along the downtown Columbus riverfront while taking deep breathes of fresh air. Known for its evergreen parkland, beautiful fountains and breath-taking scenery, this worthwhile walk embodies the natural beauty of Ohio. There are 145 acres of this wonderful trail that gives you access to the calmer side of Columbus. Get some fresh air, active site seeing and an excellent opportunity to venture around the veins of the city.
10:00 A.M. Take a Quick Snack Break
Reward yourself post-active walk with a delicious drink and quick bite from Northstar Café. Here you will find wholesome delicious, organic, locally grown food that tastes great and nourishes your body. Grab one of their specialty drinks like the Shooting Star (made from orange, organic carrot, lemon and ginger) and the Thai burrito with chicken to fill you up before you go back out onto another adventure.
11:00 A.M. Be One with Nature at Chadwick Arboretum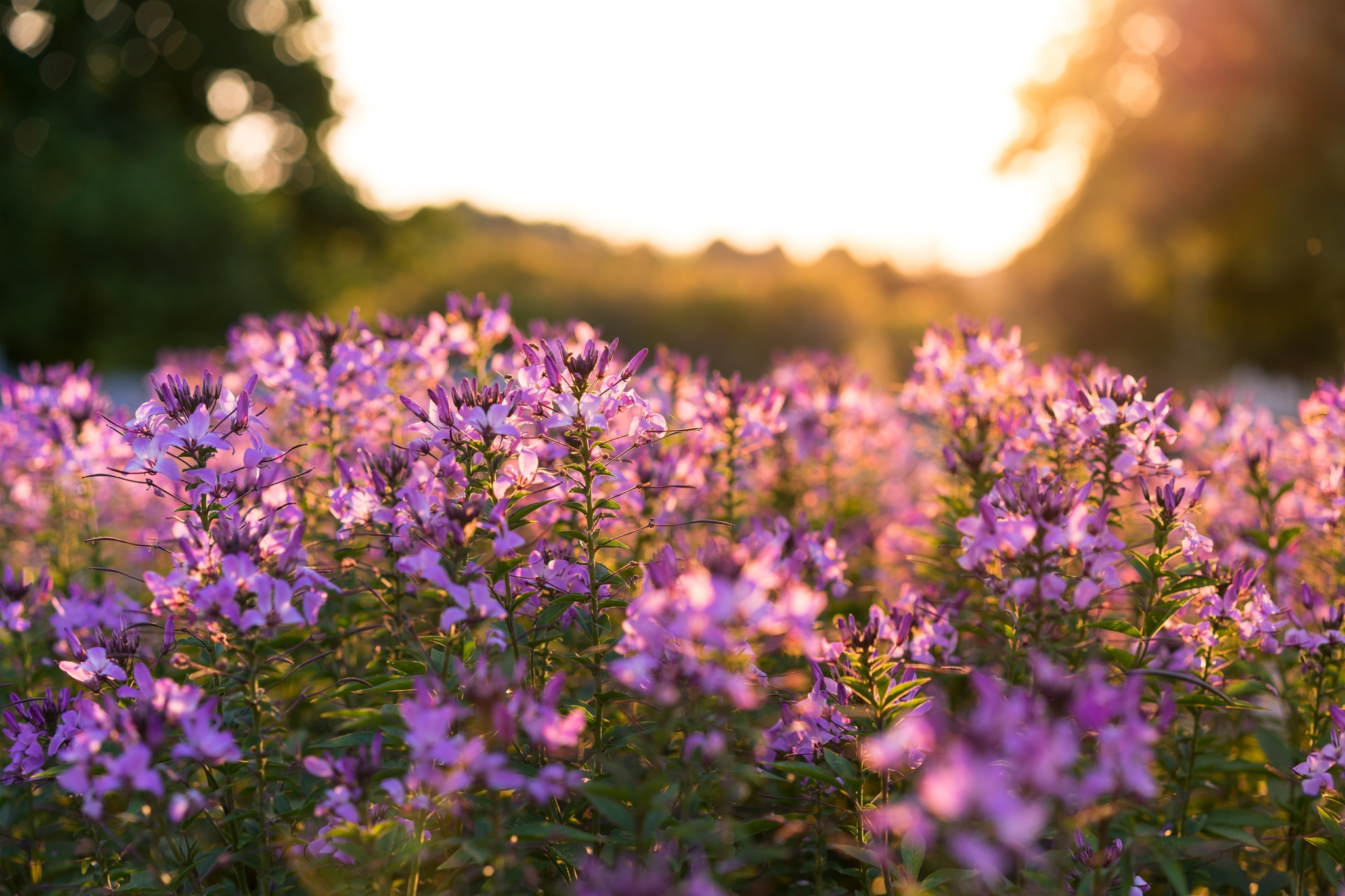 Learn about the many different types of trees and plants around Ohio at the Chadwick Arboretum. Chadwick Arboretum sits on the Agriculture campus of Ohio State University. Roam 62 acres of the arboretum and relish in views filled with picture worthy moments. The gardens stay open year-round and cost a total of $0. A trip here offers a great opportunity to learn about the literal roots of Columbus while discovering the hidden gems of OSU's campus.
12:00 P.M. Delicious Delicatessen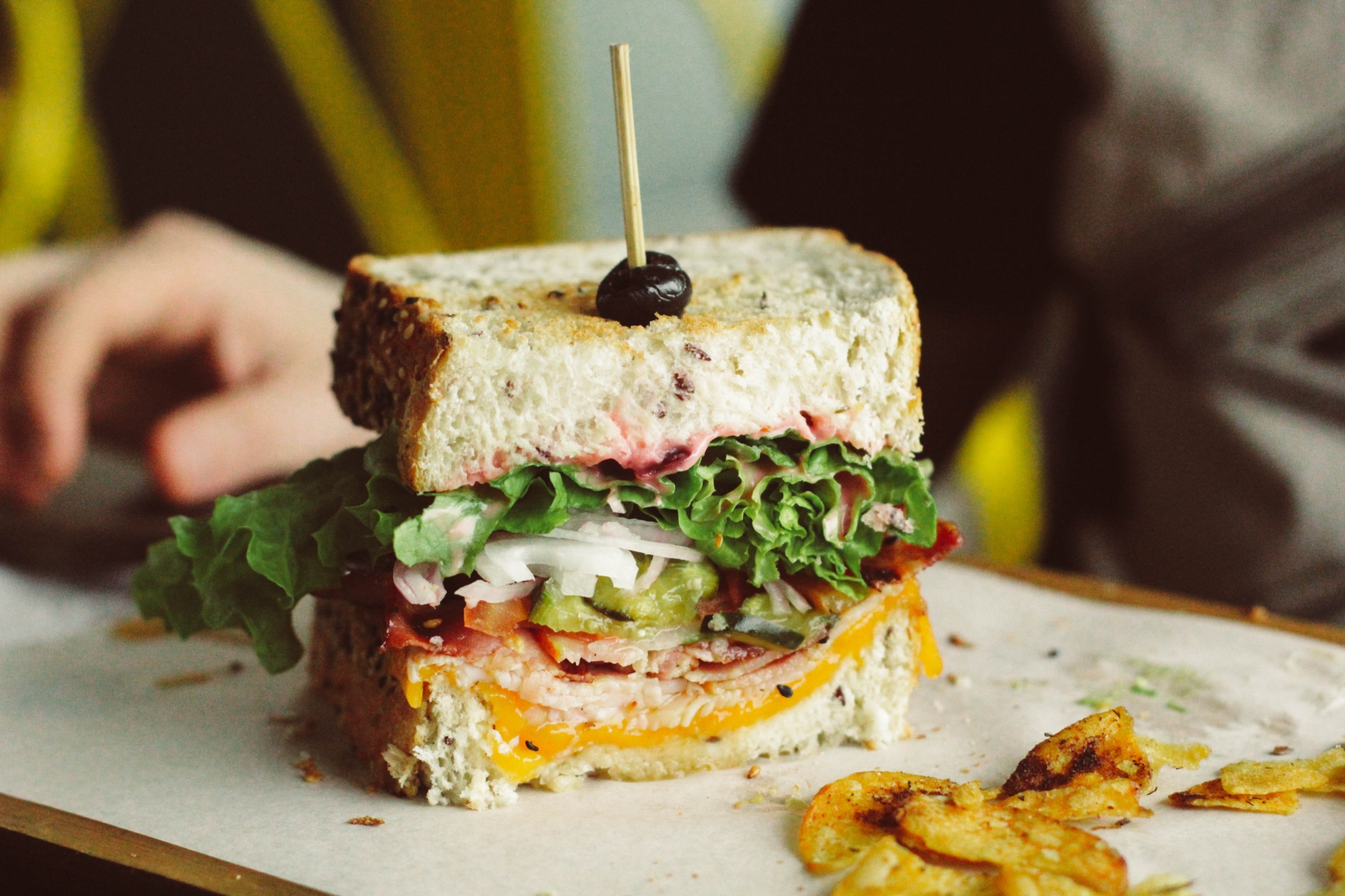 Snag a delicious deli sandwich at the Brown Bag Delicatessen while you relax after exploring nature. Take a large bite into the number eleven Brown Bag Sub and taste the flavors of comfort. Complement the sub with a mustard potato salad and soft drink. Brown Bag Delicatessen, located in German Village, is decorated with a chalkboard menu and flyers displaying local events. You won't regret stopping here. With all the excellent flavors, the local vibe and a welcoming staff, you will feel like a part of Columbus.
1:00 P.M. Quick Study Session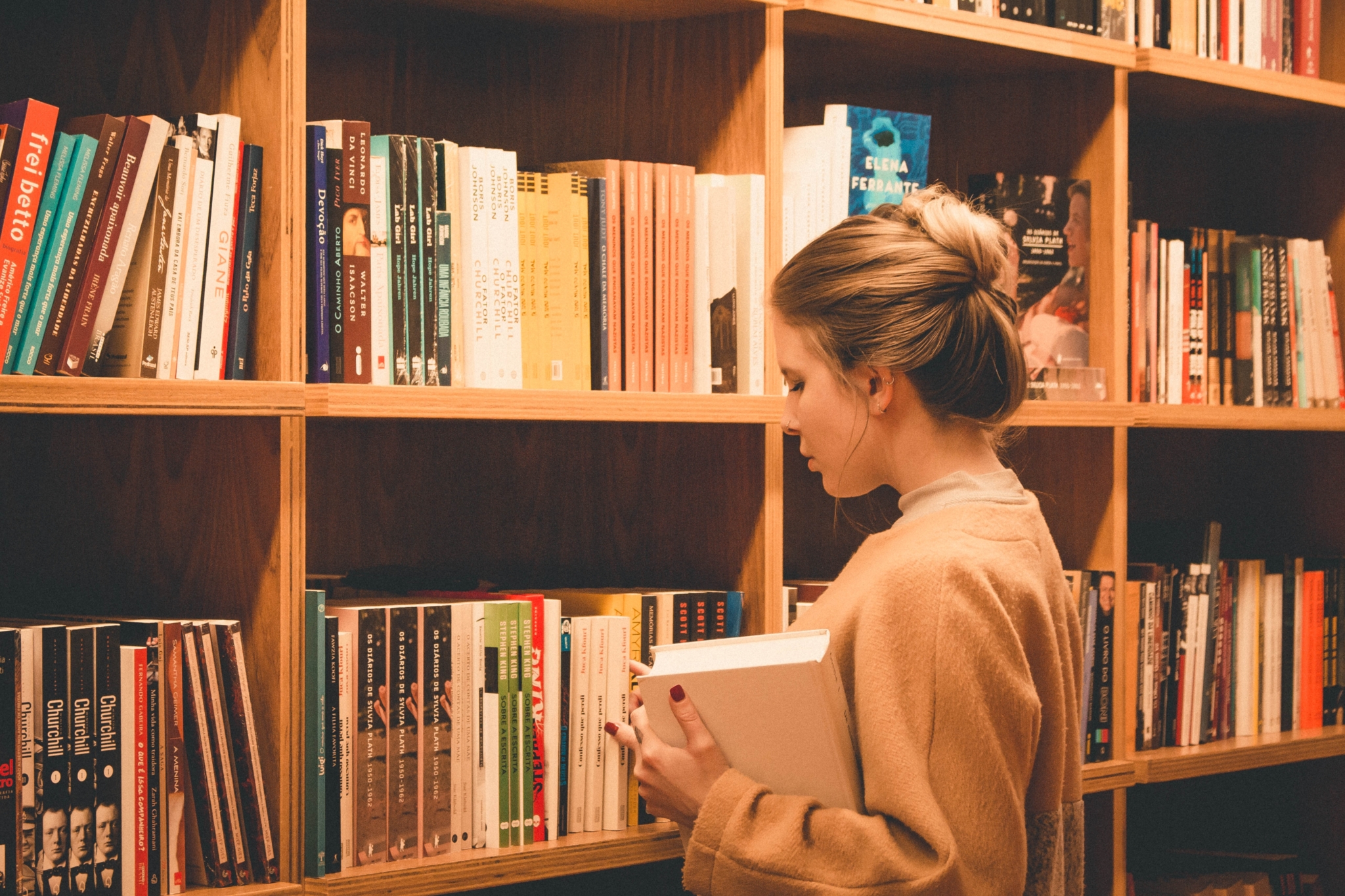 Take a stop at the Ohio State University library to check some emails and take a break from the outdoors. This stunningly beautiful library practically calls your name to take a moment and collect yourself. It's filled with floors of books so if you want to get lost in the stacks don't hold back. Clean and modern with striking stained glass, OSU's library fills you with the feeling of productivity in a welcoming place.
2:00 P.M. Shop on High Street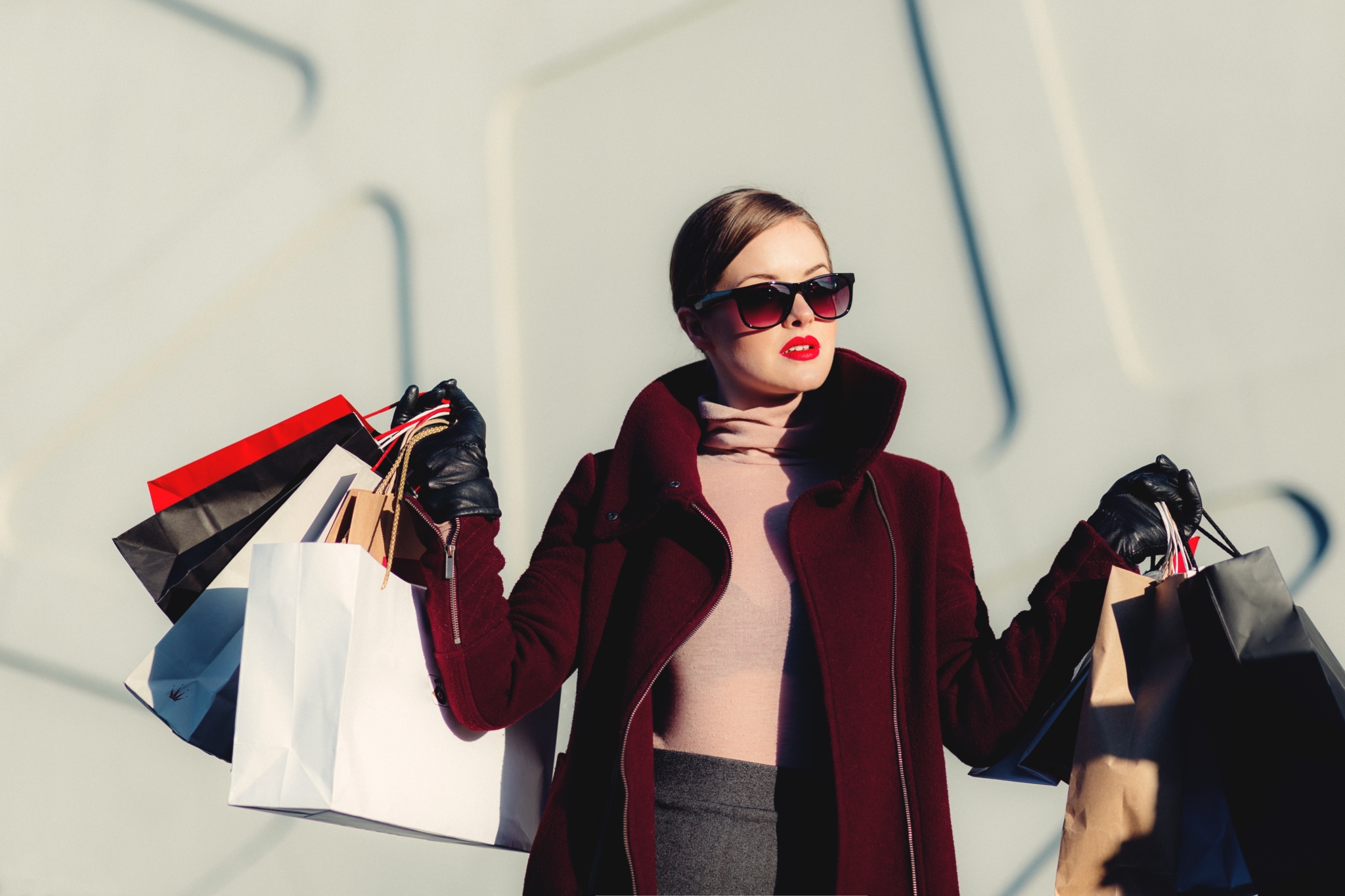 High Street offers the perfect spot to do a cheeky bit of shopping after a study session. With rows of local boutiques as well as popular well-known stores such as Urban Outfitters, you could spend hours on end scouring the storefronts for that perfect cozy fall sweater. The street overflows with energy of fellow shoppers. The beautiful lit arch's that illuminate the street make it a great place to start the evening.
3:00 P.M. Take Time for a Gym Session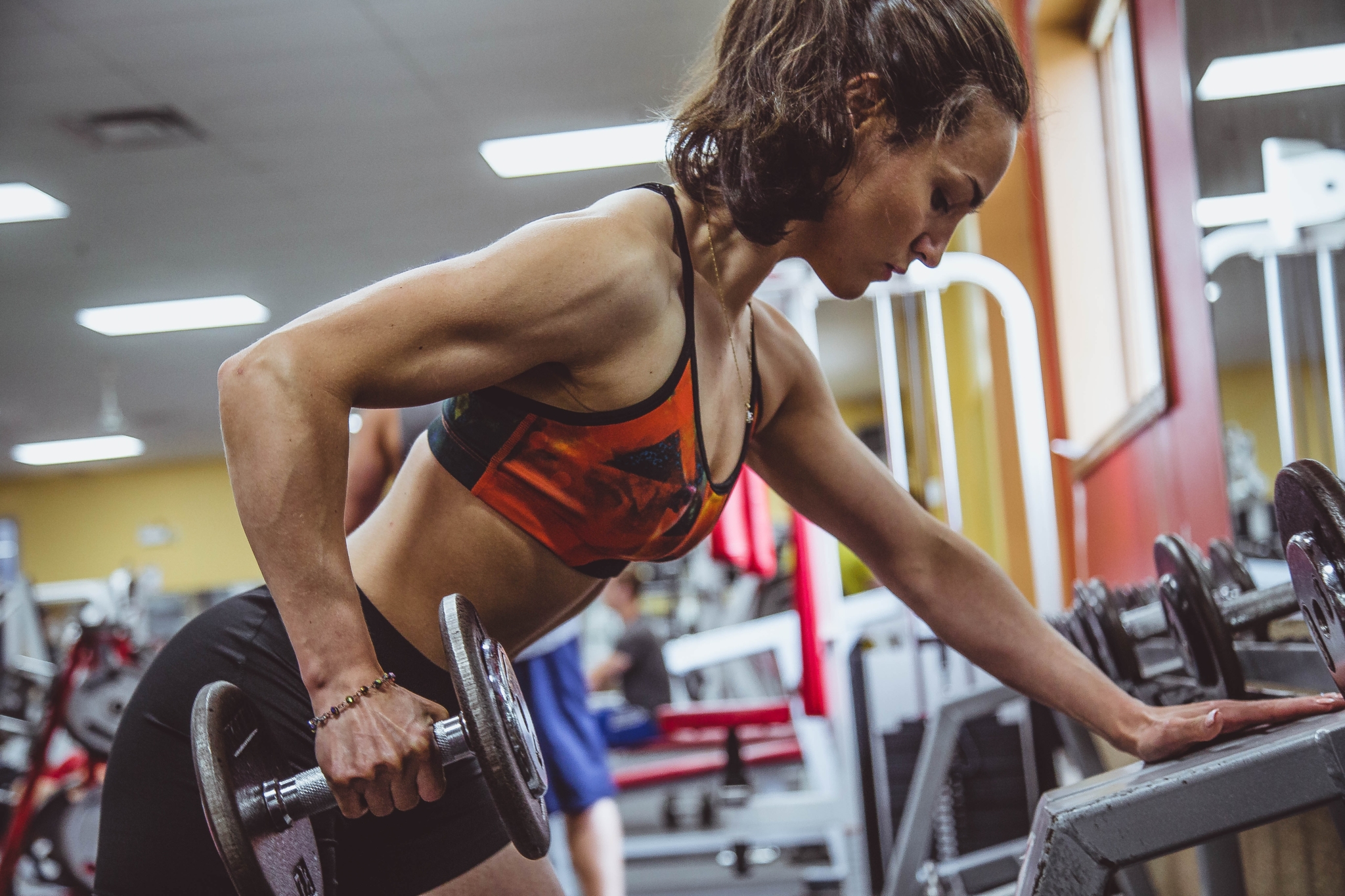 Have a quick little workout session at Ohio State's main gym. The top of the line equipment, a pool, sauna and the best track make this a stop on your Columbus adventure you will not regret. You might have to take a moment to pause the first time you see the gym but following that deep inhale of shock you will exhale filled with enthusiasm. Its energetic vibe, encouragement from fellow gym goers and pristine equipment will make a sweaty workout feel like a cleansing of stress.
4:00 P.M. Get that Post Workout Smoothie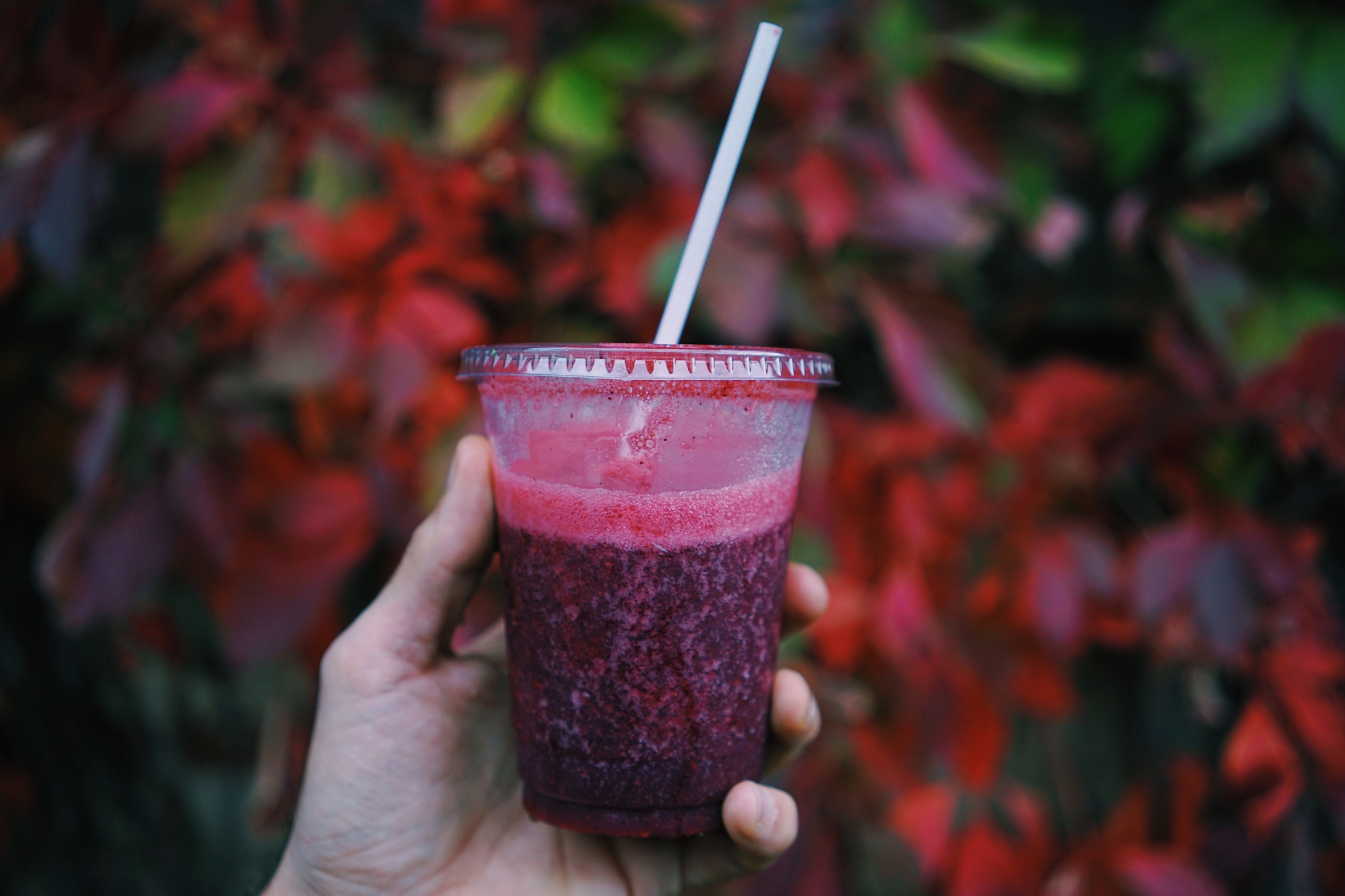 The best part of the gym is definitely the post-workout smoothie and it's definitely worth it, coming from the Ohio State main gym. Stop at both Courtside Café for a delicious salad or wrap and complement it at Juice2 with a revitalizing smoothie, juice or espresso drink. A simple strawberry banana smoothie complemented by some delicious Baba Ghanoush and fresh veggies will give you the pass on healthy eating for the day.
5:00 P.M. Experience History through Buckeye Grove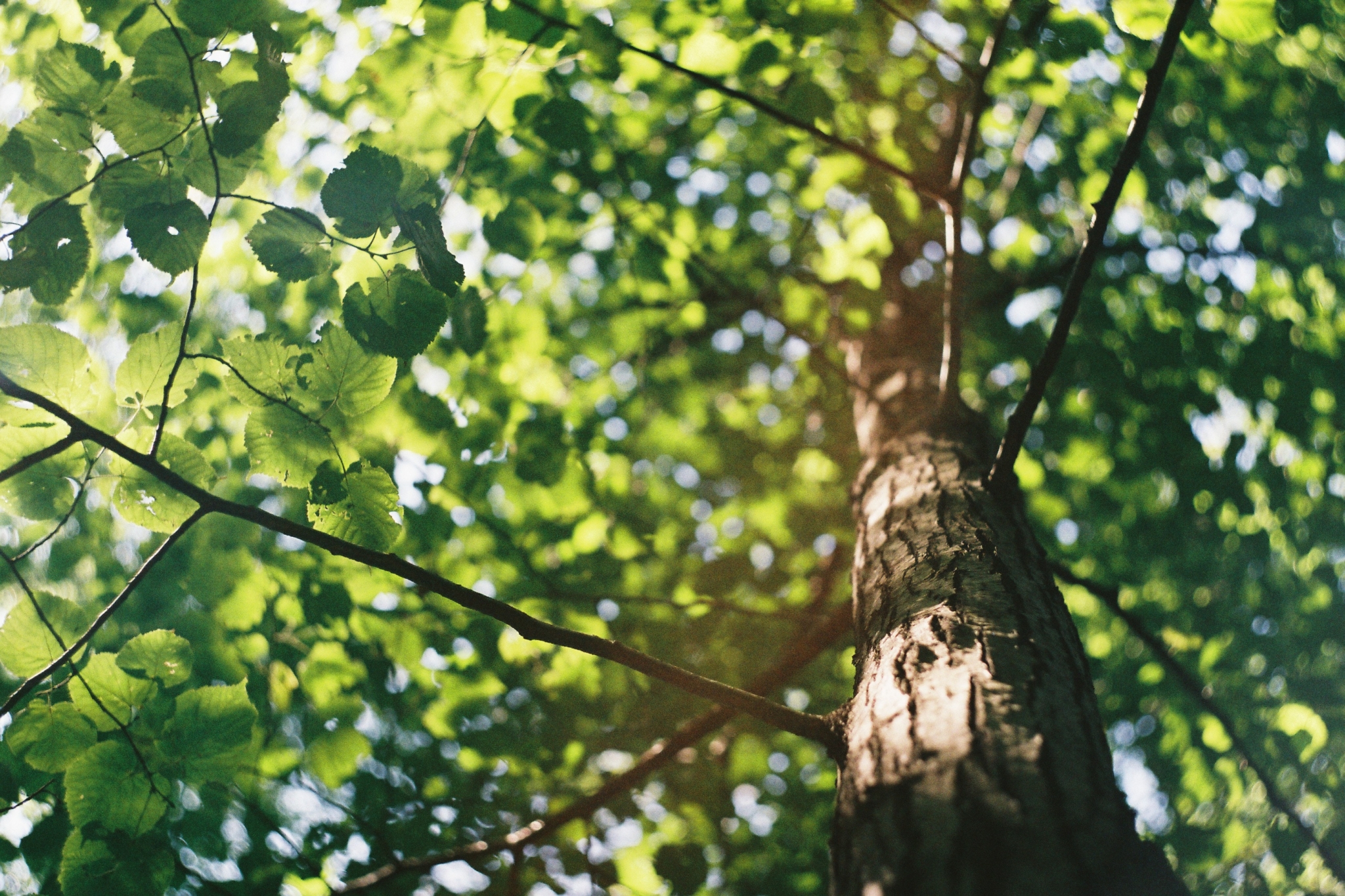 Stop by at the iconic buckeye grove and experience Ohio State's oldest football traditions. You'll see nothing but green for miles since the grove has 186 trees that weave the history of football throughout. Explore the trees and pause at the plaques for football legends. Don't forget to snap a pic under the entrance where Buckeye Pride is proudly displayed in large red letters.
6:00 P.M. Observe Greatness at Wexner Center for the Arts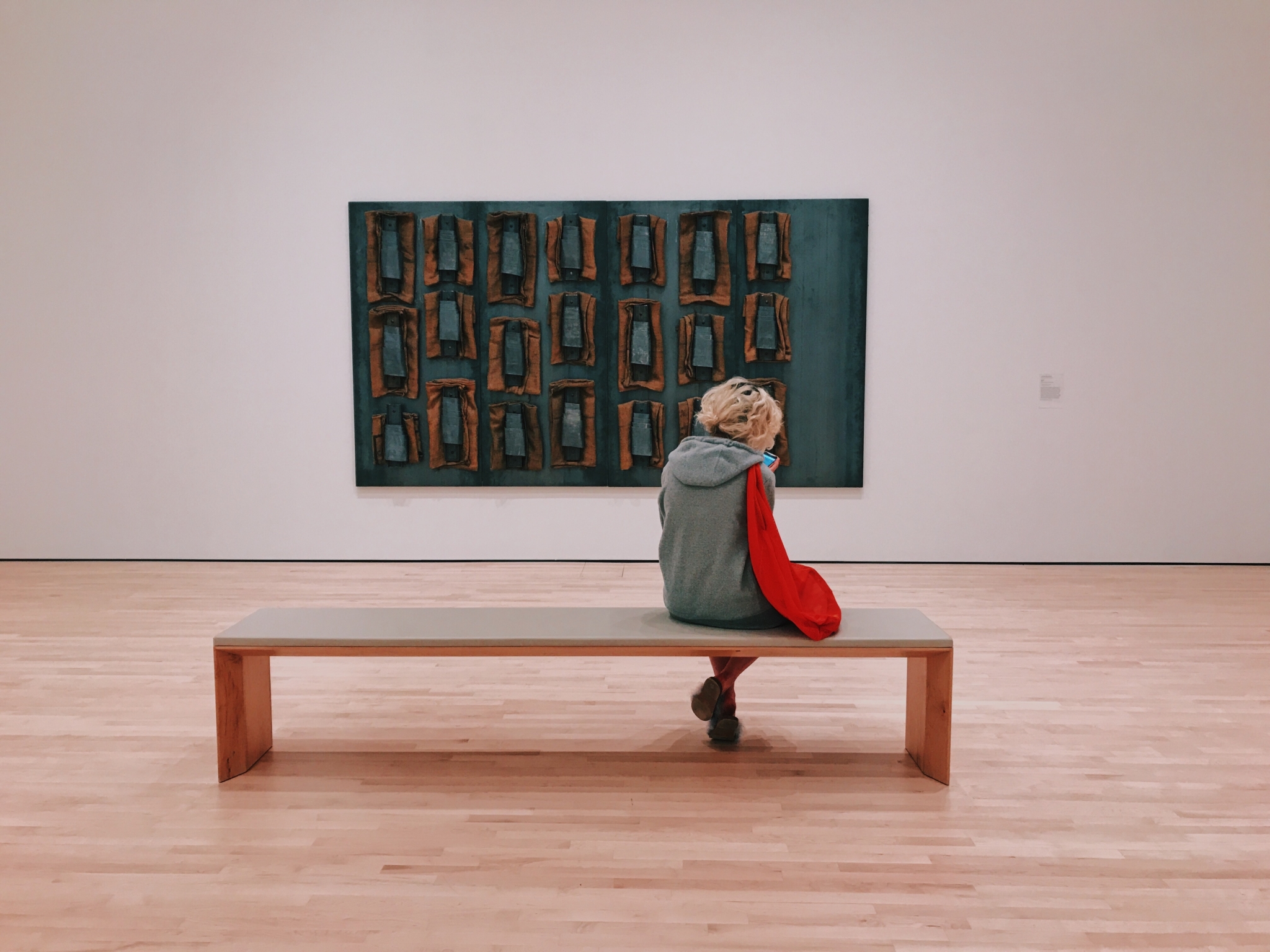 Get a vibe for the college life intertwined throughout Columbus while enjoying contemporary art at the Wexner Center for the Arts. You'll come across the museum on 1871 N High St, on Ohio State University's campus, and can walk on in anytime from 9 a.m. to 6 p.m. Monday to Wednesday, 9 a.m. to 8 p.m. Thursday to Friday, 12 p.m. to  7 p.m. Saturday and 12 p.m. on Sunday. See new art exhibits, fascinating movies, shop the bookstore and enjoy a cup of coffee at the café. Wexner presents the best kind of  place to observe, learn and participate in the arts on campus. It's also a great excuse to venture further onto campus and see the beautiful architecture that makes this university unique.
7:00 P.M. Skip through Columbus Zoo and Aquarium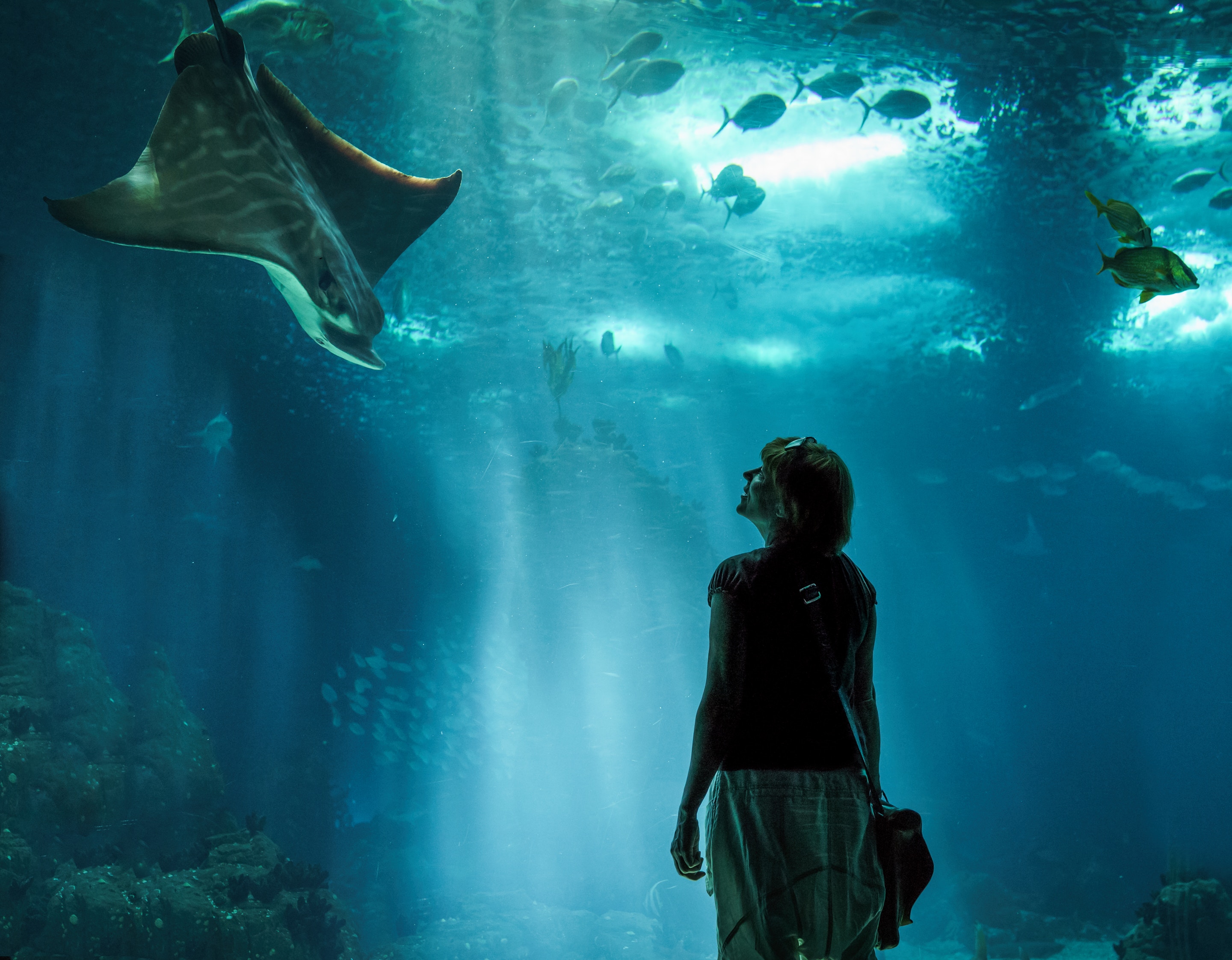 Take a trip to the Columbus Zoo and Aquarium and discover animals you never thought you'd to see up close. Take your time learning about each one and truly observe the way they interact. The zoo offers plenty of exhibits. One of their most famous features Nora, a Polar Bear. Any man, woman or child will feel entertained. Indulge in the nostalgic feels while wandering through their elaborates. My personal favorite puts the reptiles on display.
8:00 P.M. Take a Food Break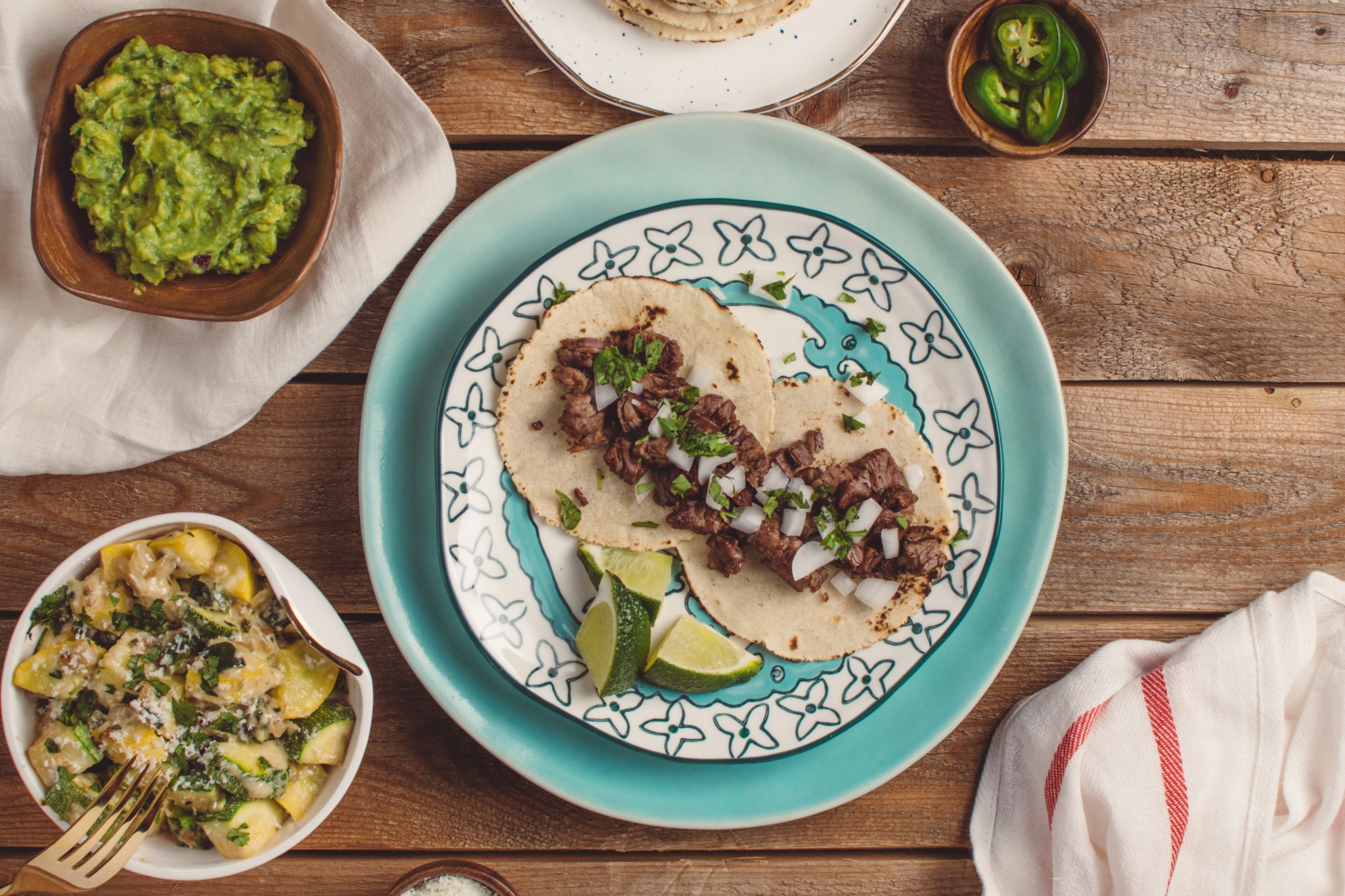 Take a rest after exploring the zoo at one of the many restaurants scattered around Columbus. "I enjoy going to eat at restaurants such as Texas De Brazil and Los Gauchos," Ohio State University senior Ped Paul said. Located on Godown Rd Columbus and open 11 a.m. – 12 a.m. Sunday to Thursday and 11 a.m. – 1 a.m. Friday to Saturday Los Gauchos offers a great place to stop for lunch. Indulge in delicious authentic tacos and Mexican coke with a casual environment surrounded by joyous conversation.
9:00 P.M. Watch a Late Night Football Game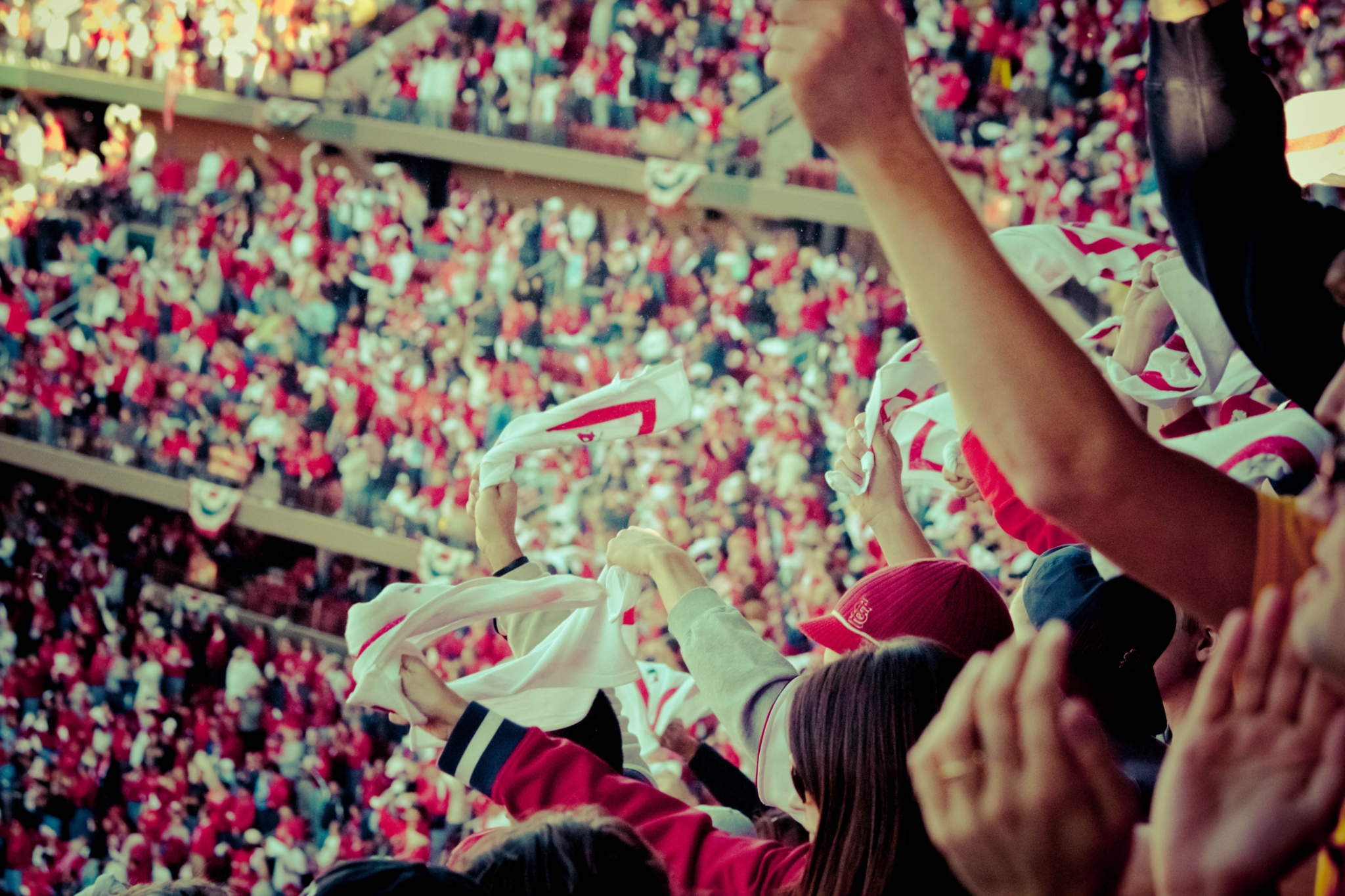 Find the spirit of Columbus at a night game on OSU's campus. "I enjoy going to the Ohio State football games every Saturday. It's a great way to meet new people and a great way to support our school. Best atmosphere in college, and best fans in the land," Ohio State University senior Zach Taubman said. Ohio Stadium is a massive beauty filled with a vast sports history, fun shops, food spots and energetic fans. Dull moments never exist during OSU games with the energy that buzzes through Ohio.
10:00 P.M. Explore The Book Loft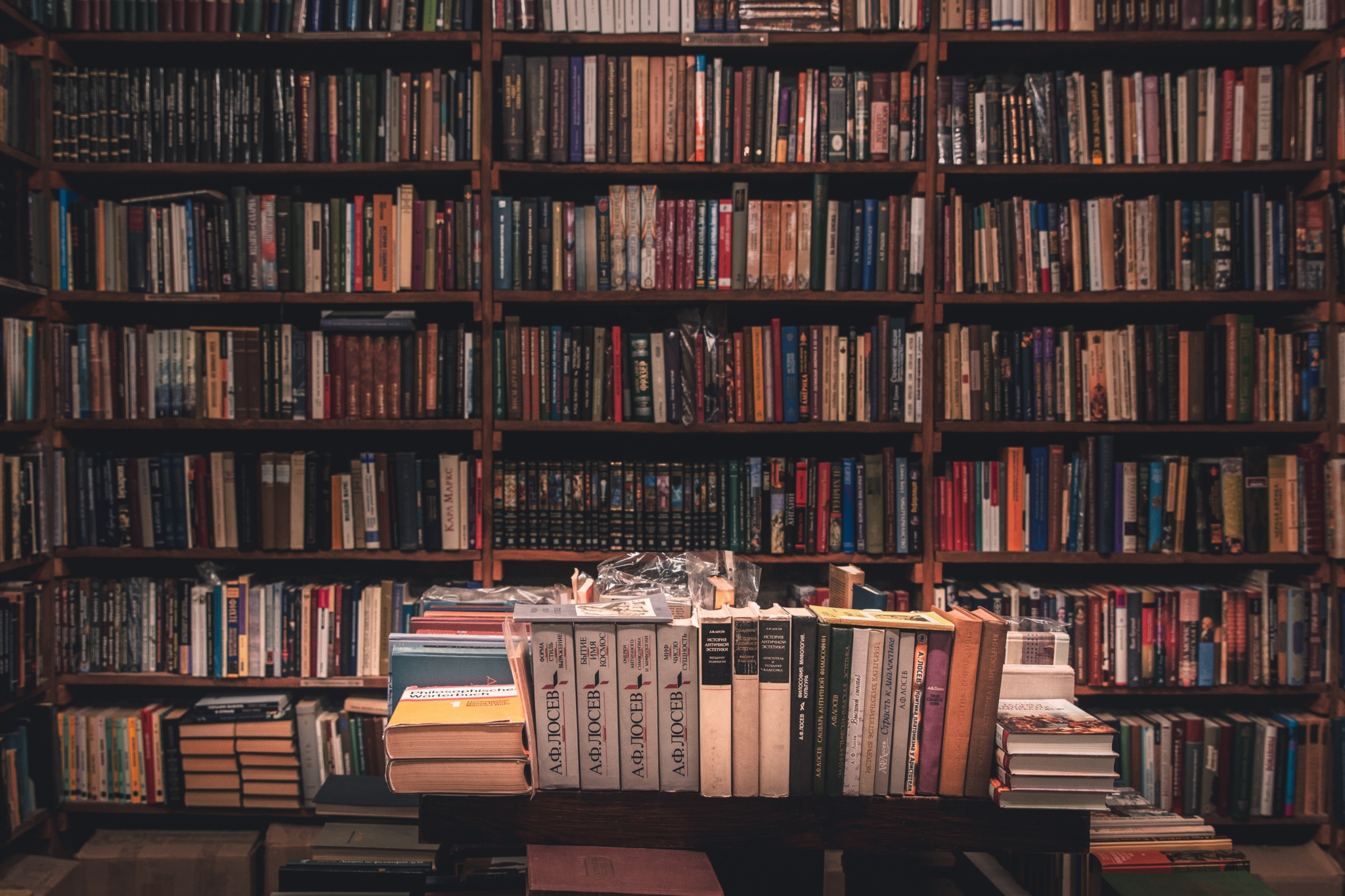 Get lost in the rows and rows of books in the German Village area of Columbus. This unique bookstore has thirty-two rooms filled with Bargain Books and structured in a place of stories itself. This Pre-Civil War building has gone through many faces, from a general store, saloon and a nickelodeon cinema. Located on 631 South Third Street and open from 10 a.m. – 11 p.m. feel free to wander in after a wild football game. Watch time fly as you discover new and old books to spark a new love for the written word.
11:00 P.M. Pizza, Pizza, Pizza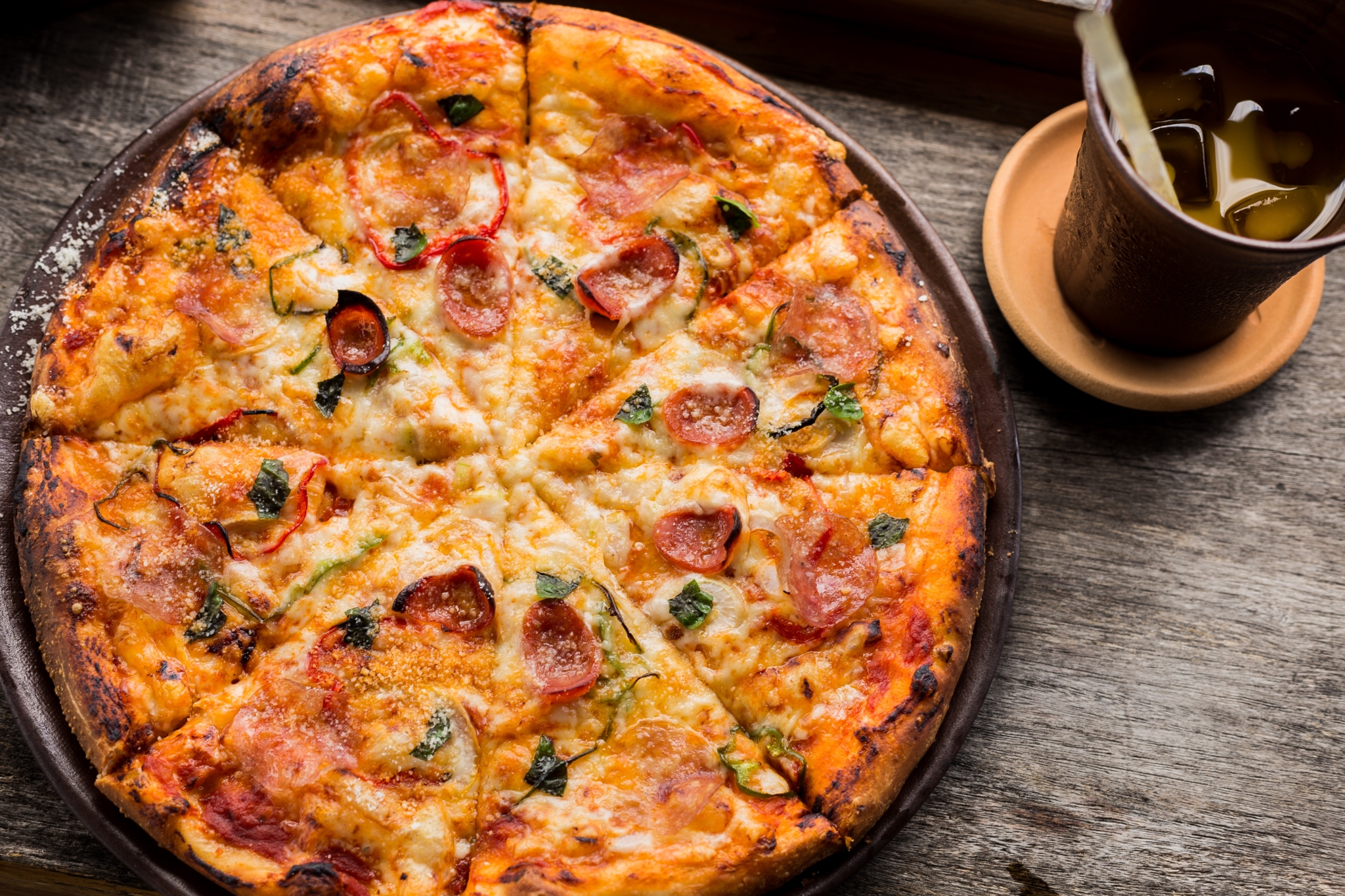 Add mouth-watering Hounddog's Pizza to your list of food spots to visit in Columbus. Enjoy the ultimate carb diet post-walking around Columbus all day, with the best pizza in town and discovery why it takes the cake (or pie, ha) as a local favorite. The beer list offers something for everyone (even your friend that says they just don't get the joy of beer), large pizza's perfect for sharing with friends and family and sides dishes that can steal the show. Located on 26457 N High St and open from 9:00 a.m.- 2:30 a.m. everyday the restaurant provides pizza heaven and offers a great spot to eat after an active day.
12:00 A.M. Catch a Film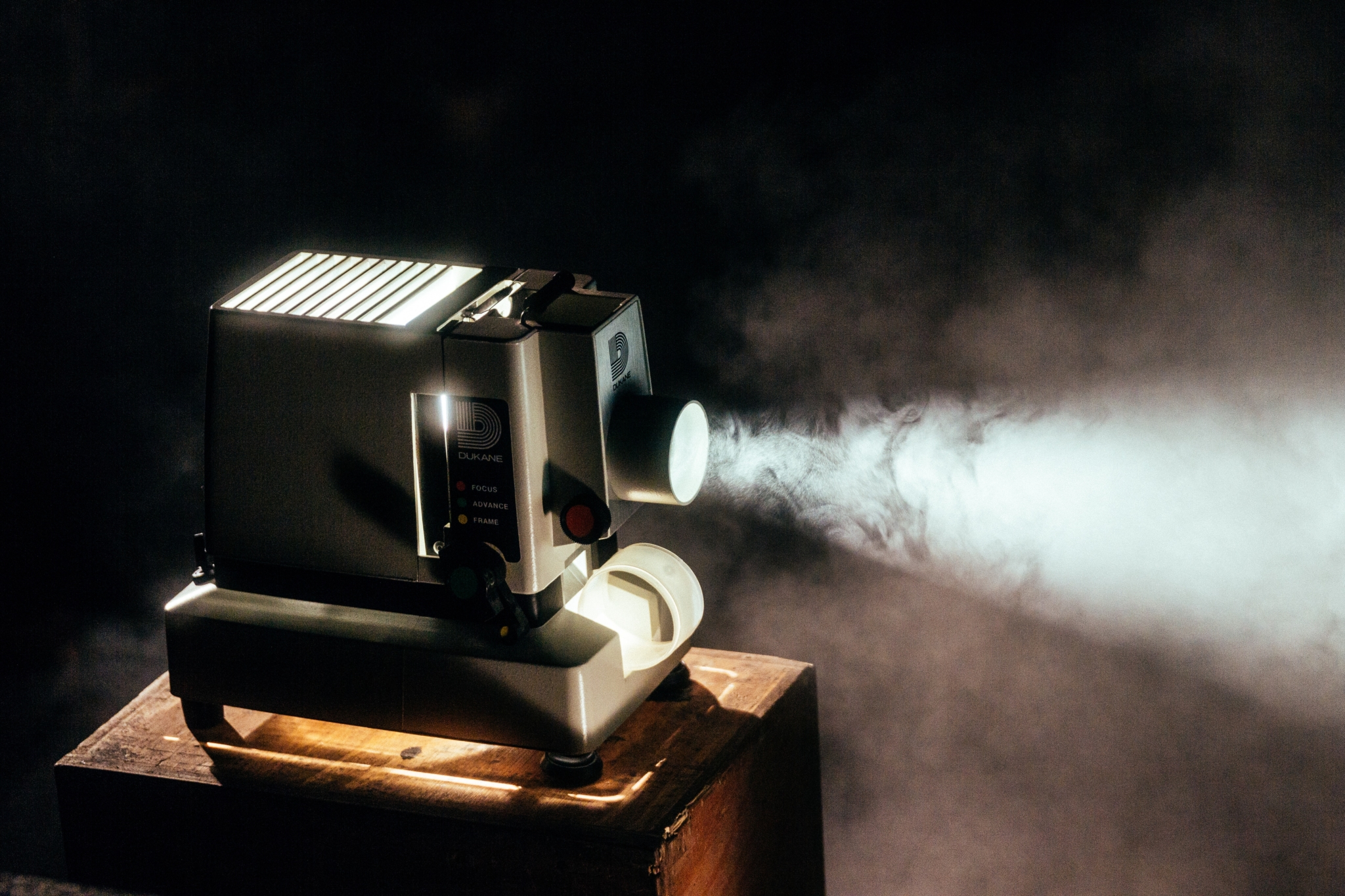 Head over to the Gateway Film Center for an elegant twist on a traditional movie night. Its independent vibe provides a nice break from the regular AMC Theater. They serve local drinks and sell snacks to enjoy with friends as you head in to watch the latest feature. Relaxing to see a movie in silence will calm you down after cheering on the Buckeyes all night long.
1:00 A.M. Time to Party During Bar O'clock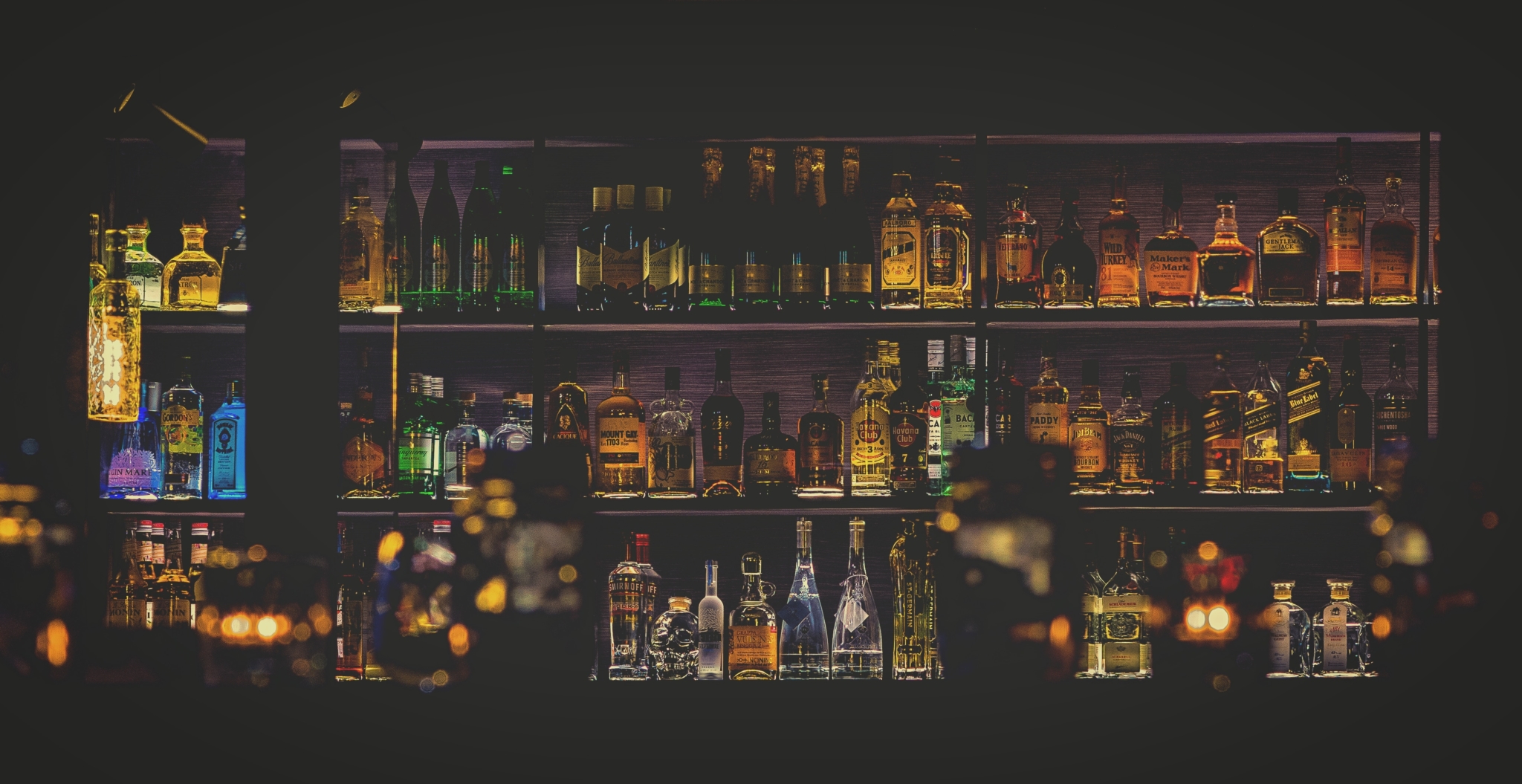 Post-game (hopefully post-win) celebrate with friends at the many bar options around Columbus. "I like to go out to campus bars on weekends. Midway and Ethyl have great atmospheres and music," Ohio State University sophomore Gracie said. Start at Ethyl and Tank, a casual bar on 19 E 13th Ave open from 9 p.m. to 2 a. m. everyday and enjoy its chill environment. Major plus: this bar includes an arcade and an array of delicious food to cure any post–game hunger. Follow up with Midway on High, located on 1728 N High Street and open every Tuesday through Saturday night till 2 a.m. Get ready to dance here because the music never dies down. Friendly service, cheap drinks and quality music invite you and your friends to celebrate a successful adventure day, so far.
2:00 A.M. Swing by for a Dozen at Buckeye Donuts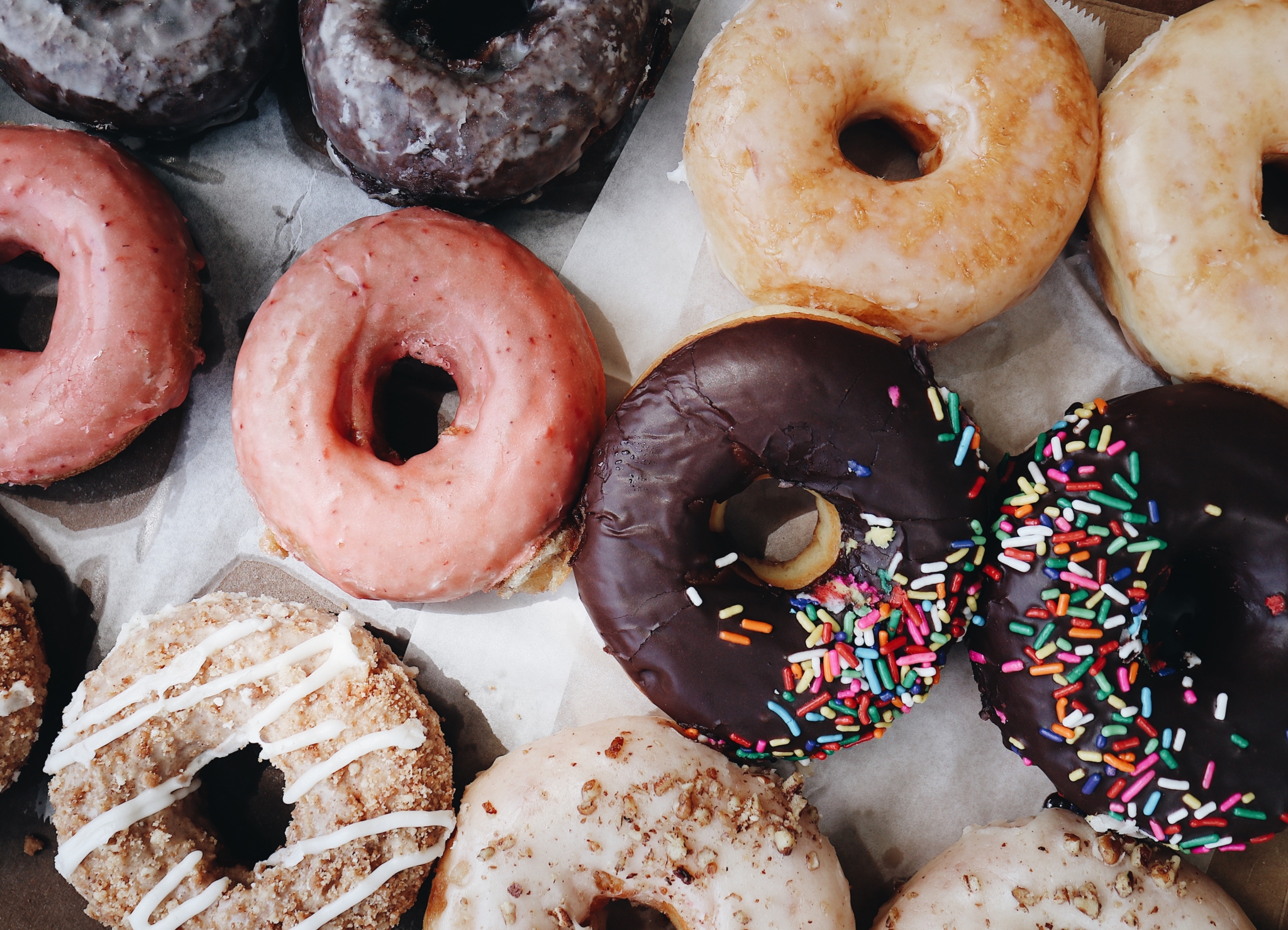 End the night whenever you want at Buckeye Donuts. Their hours are "open always, closed never" and located on 1998 North High Street. You couldn't possibly end the night on a more delectable high. With its large selection of donuts, coffee and hand cut gyros with mouth watering tzatziki sauce, this place can help you wind down after dancing at the bars while curing any sweet cravings. Ask your friends to help you fill a box with your favorite donuts, pick out a nook from the many spots on campus and enjoy the warming buzz of college students on a night out in Columbus.
3:00 A.M. Admire the Late Night Stadium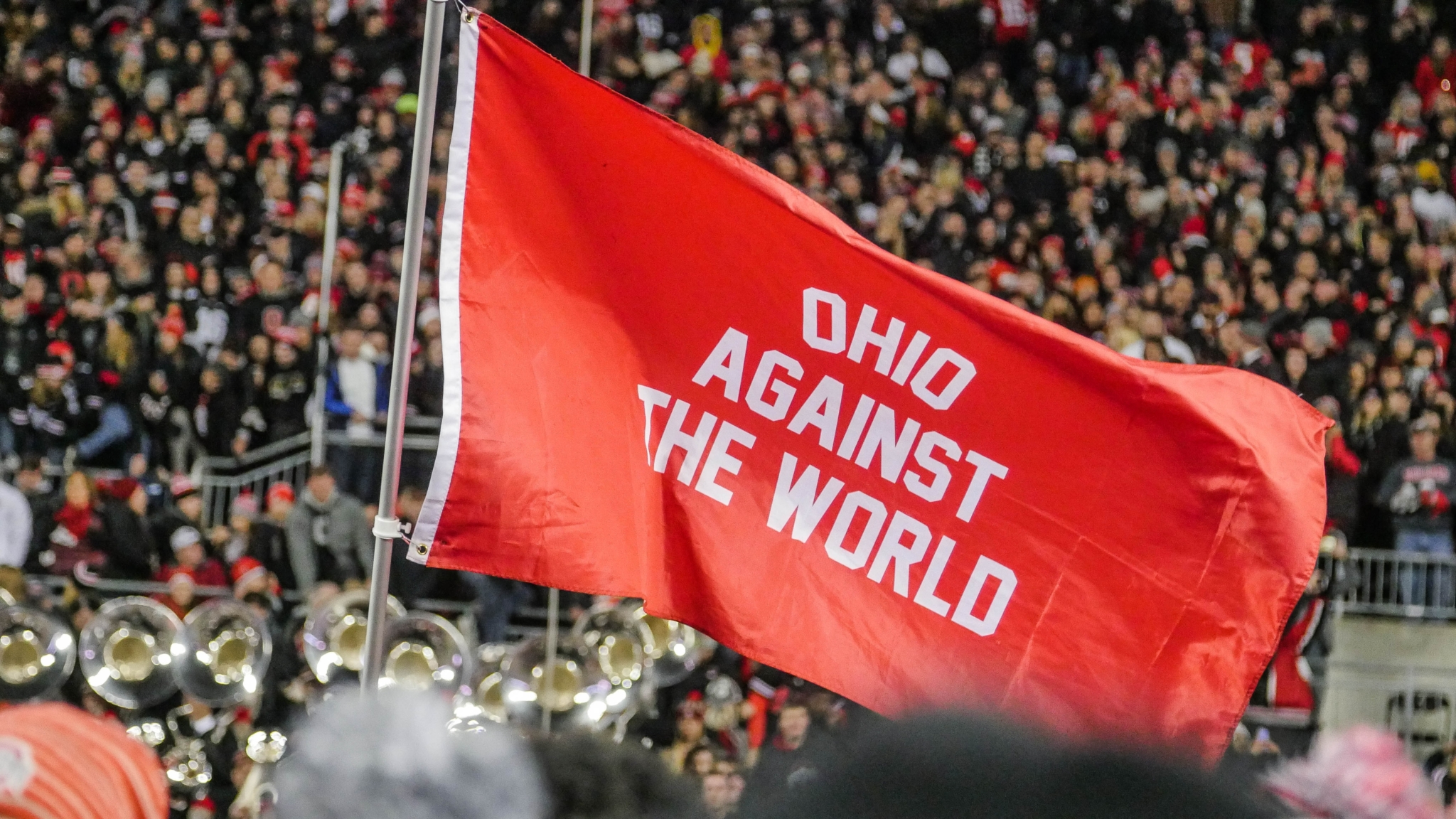 Head back to the stadium late at night when all the people have finally trickled away for a great moment to take in the beautiful architecture. Compare the feeling in the air before a game to the 3 a.m. silence.
4:00 A.M. Stroll through German Village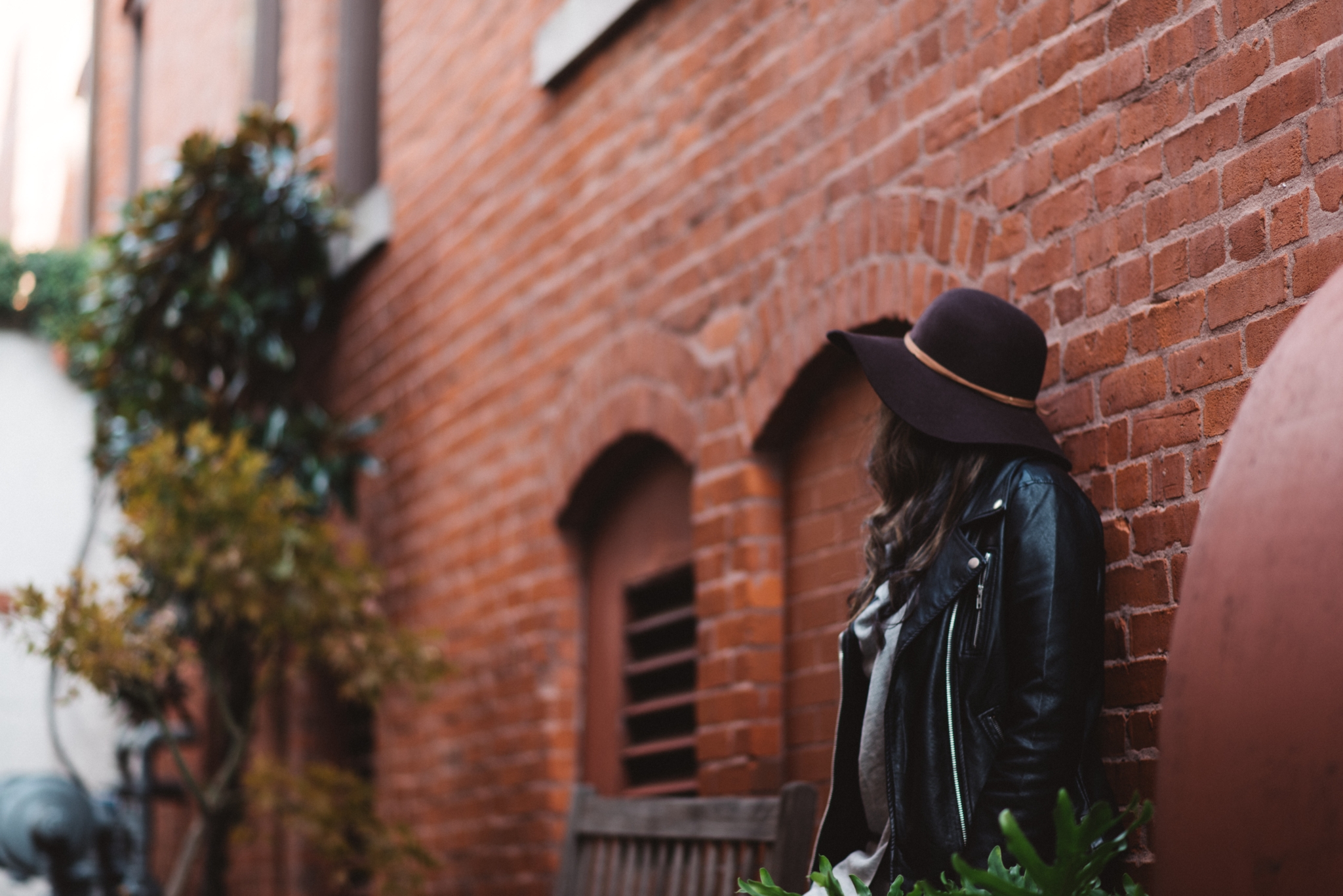 Wander the beautiful streets of the historic neighborhood, German village, before the sun rises. Look around and take in the historic feel the village embodies. "Columbus, and I say this as a person who has the hindsight to reflect on living there, is incredibly charming. At every phase of my life it has embraced who I am. If someone is going to visit, or is pondering living in Columbus, I would have no doubt that they would find a place where they feel that they belong" University of Iowa junior Sarah Bridgeport said. Snap pictures of charming brick buildings and take a pit-stop at Schiller Park, listening to the fountains while you admire the flowerbeds that surround it.
5:00 A.M. Stop for Early Morning Caffeination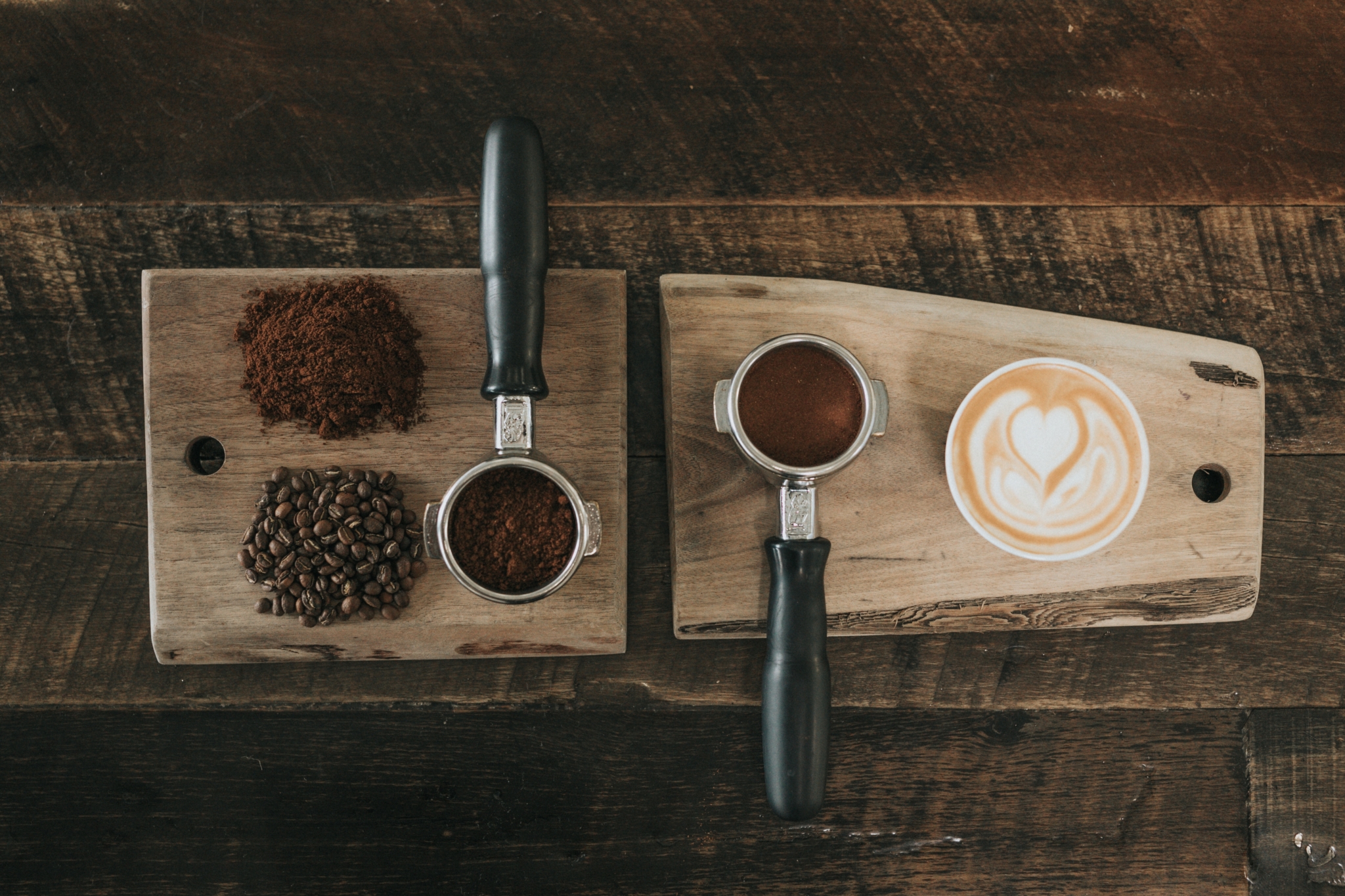 End the 24 hours with a freshly brewed cup of coffee and walk around Columbus while the sun peaks over the horizon. Stop back at Buckeye donuts for the coffee and maybe another sweet treat if you feel up for it. Take this time to reflect on all that you've seen, tasted and felt in the twenty-four hours in Columbus.