Perhaps it's a Friday or Saturday— your work for the week is done (or decidedly ignored) and you're looking for a day of fun. There's only so much time we get to enjoy UCLA, so it's essential to make the most of it while we can. Luckily, there are a good amount of spots in Westwood itself to enjoy your free time. Even better, Westwood's location means there are plenty of fun things to do nearby. 
Check out this list of 24 things to do around Westwood for the best free time activities:
6:00 a.m. Jog Around Westwood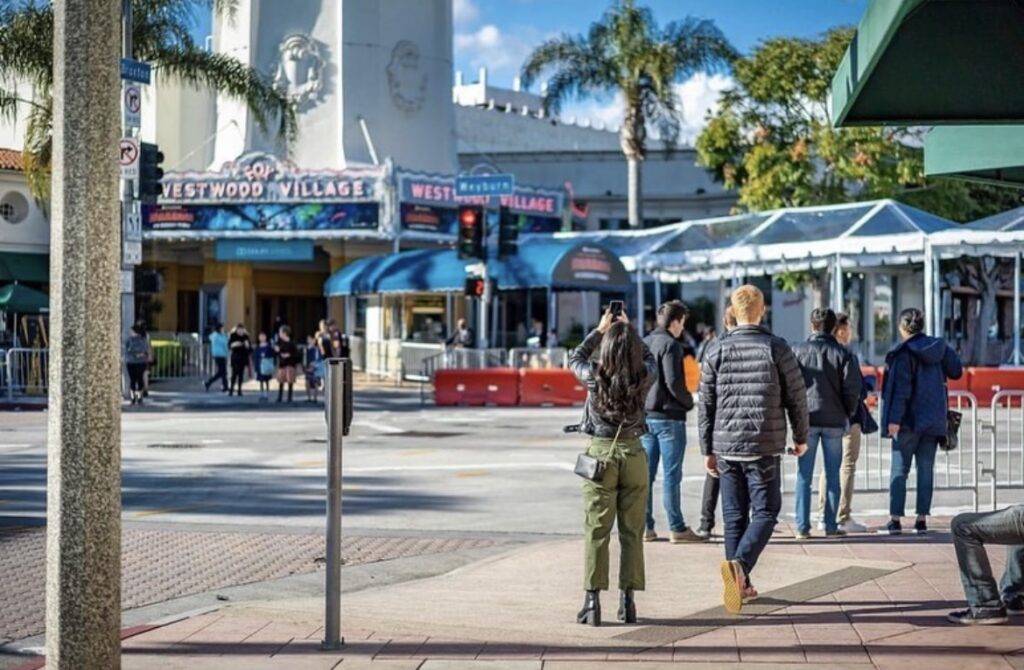 Though the walks to campus feel like a workout of their own (especially if you're running late), an early morning jog through Westwood is a great way to start the day. There are less people milling about and less cars roaring the streets, making it the perfect condition for runners. If you struggle finding the motivation to get out of bed like I do, remember that the earlier you go, the cooler it will be outside. The quiet, flowery, tree-covered neighborhoods just outside the main part of Westwood provide a perfectly peaceful environment for a morning run.
7:00 a.m. Get a Caffeine Boost at Ministry of Coffee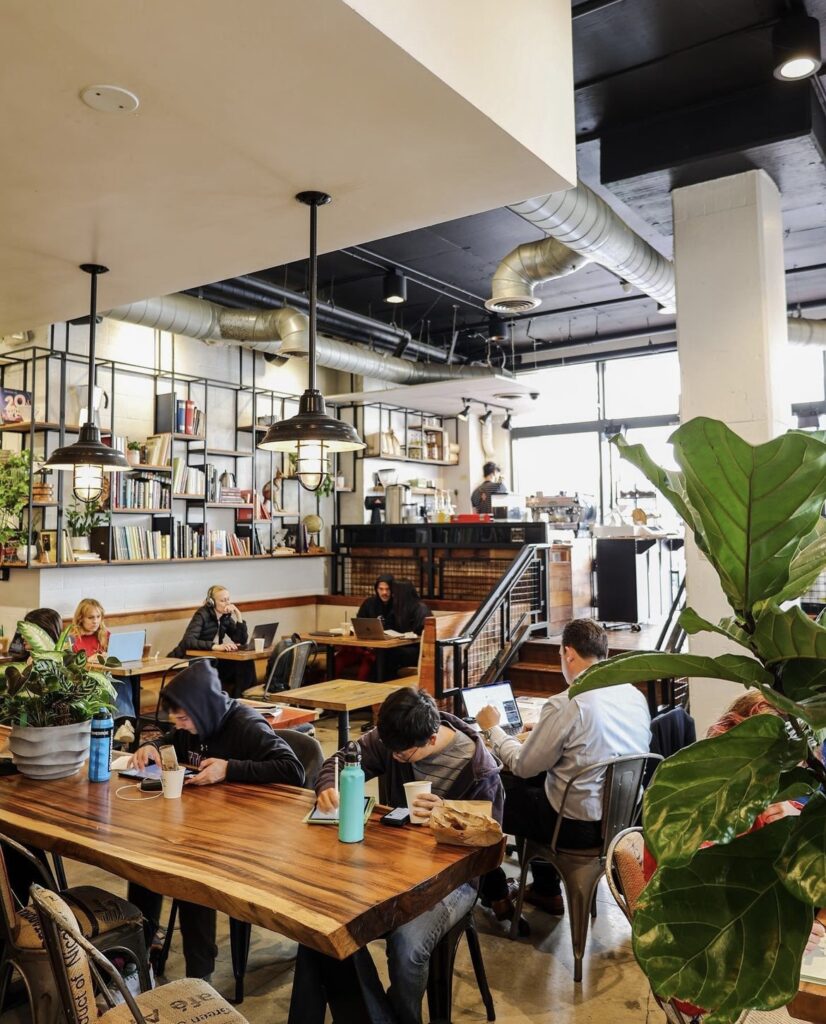 Ministry of Coffee makes the best spot to hit post-run. The popular cafe serves a variety of both coffee and tea drinks to revive you from waking up so early. Don't be fooled by the long lines— the drinks come out relatively fast. The order counter is located at the front doors, so you can simply stand outside or sit at one of the outdoor tables and cool off while you wait!
8:00 a.m. Breakfast at Headline's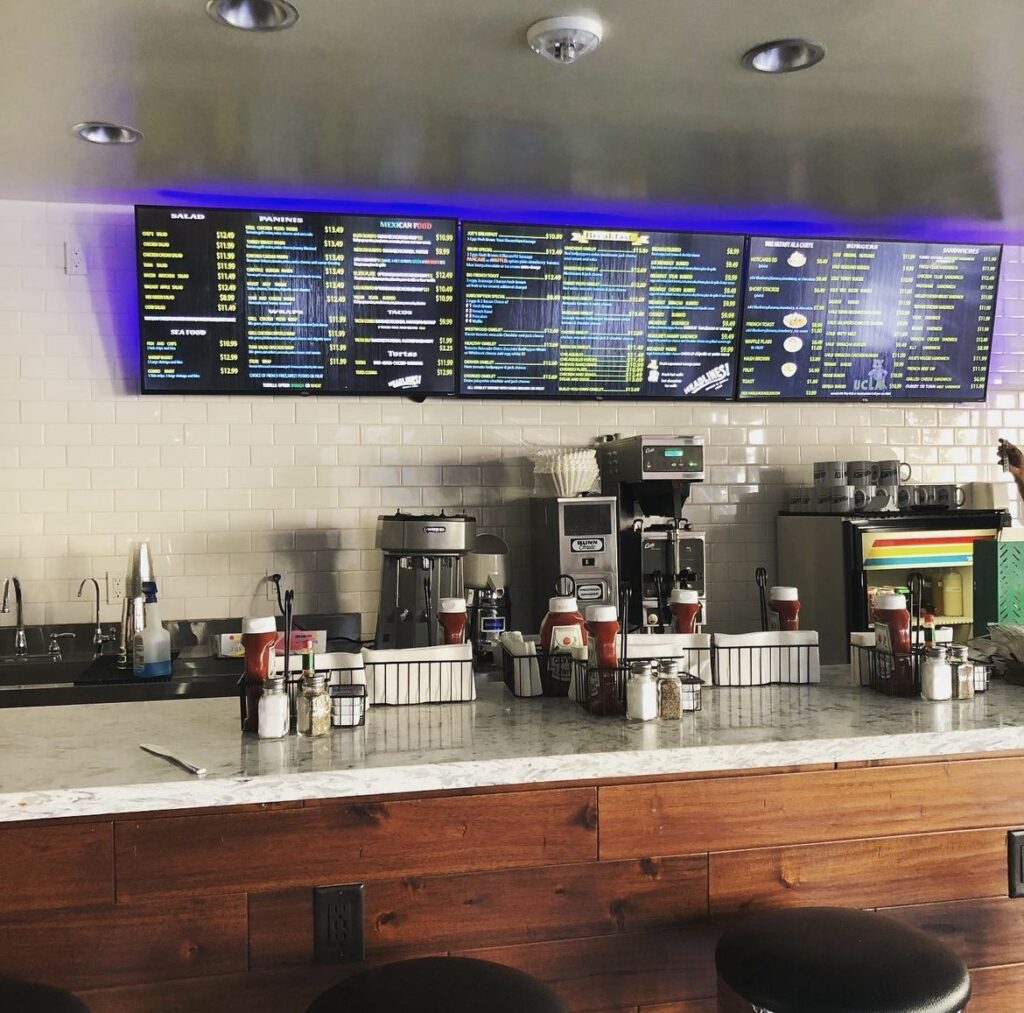 Now that you've got your caffeine craving satisfied, it's time for real food. Headline's Diner and Grill, about a four-minute walk from Ministry, has got you covered with a hefty breakfast meal sure to keep you fueled. The diner offers classic American breakfast options as well as authentic Mexican-styled meals, all for very reasonable prices. Headline's is great breakfast nourishment for a regular day, but the quiet, chill vibes make it the perfect hangover spot, too.
9:00 a.m. Hike at Temescal Canyon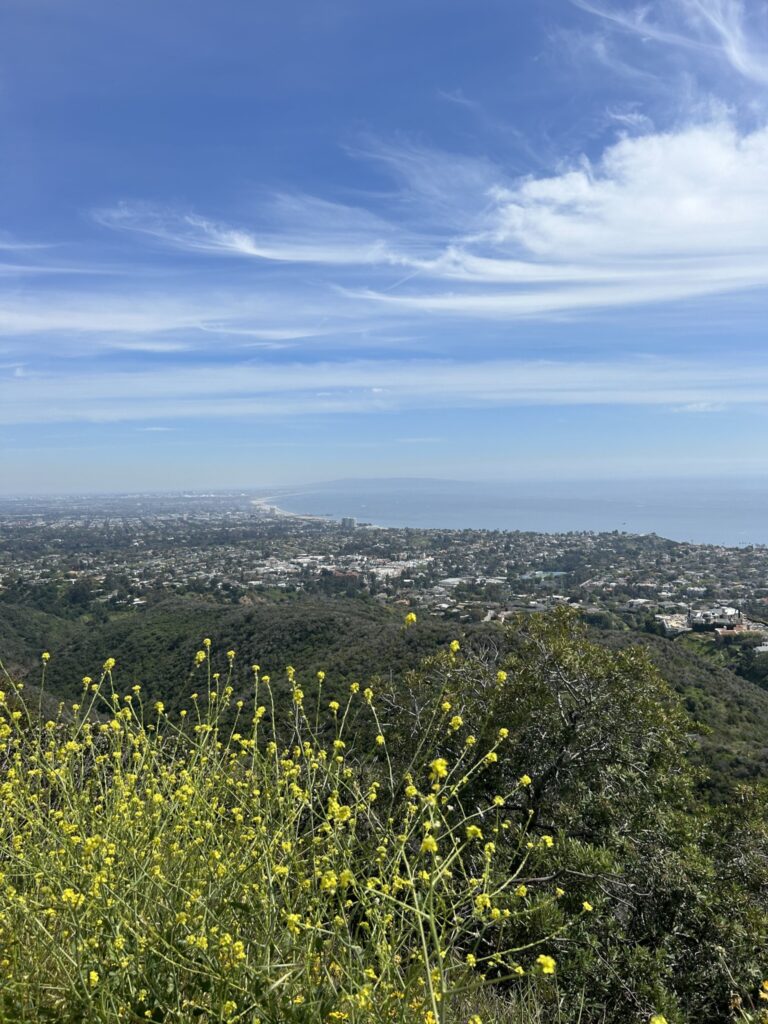 Perhaps you're feeling extra physically active today and want to enjoy the LA sun that's starting to come out. Just down Sunset, Temescal Canyon awaits you eager hikers. Several trails are available, ranging from easy walks with viewpoints to more moderate-leveled ones. My personal favorite thing about Temescal is that no matter what path you take, all feature wonderful views of the city and the ocean. It reminds me that even though LA is definitely not known for its nature scene, this little escape exists just down the street.
10:00 a.m. Go to Will Rogers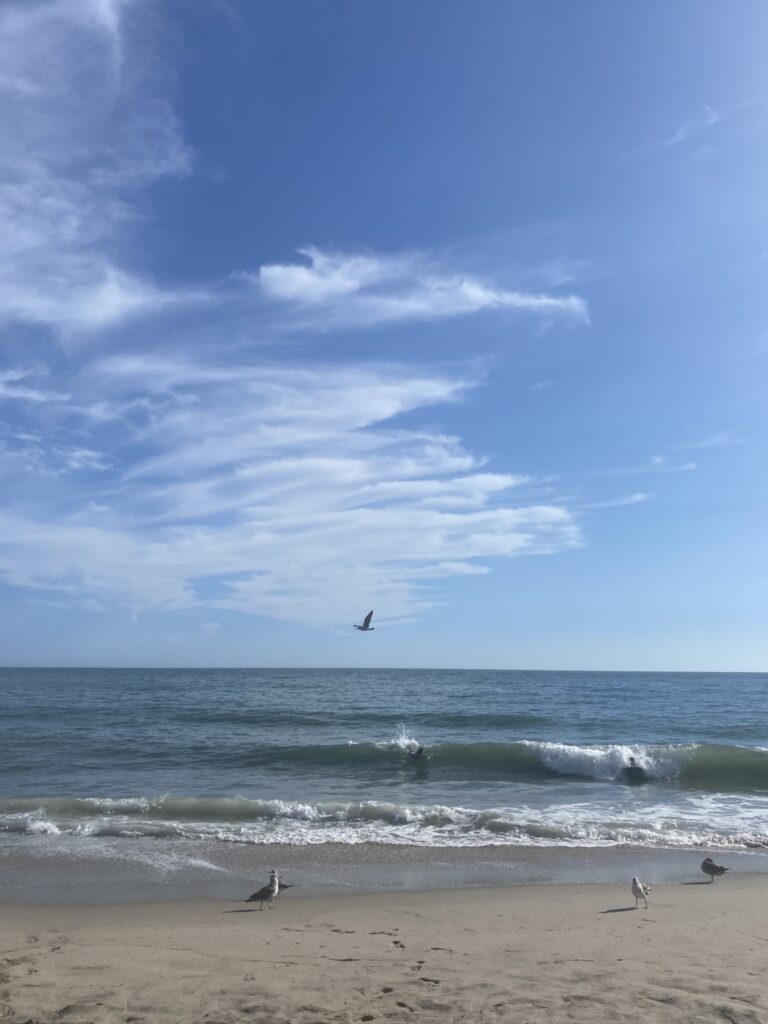 After the sunny hike, you'll definitely want to cool off. Luckily, Will Rogers beach is located just down the street from Temescal Canyon. Jumping into the ocean water brings a feeling of refreshment words truly cannot describe. And let's be honest— the beach being as close as it is to Westwood is one of the biggest reasons we love UCLA.
11:00 a.m. Shop at 3rd Street Promenade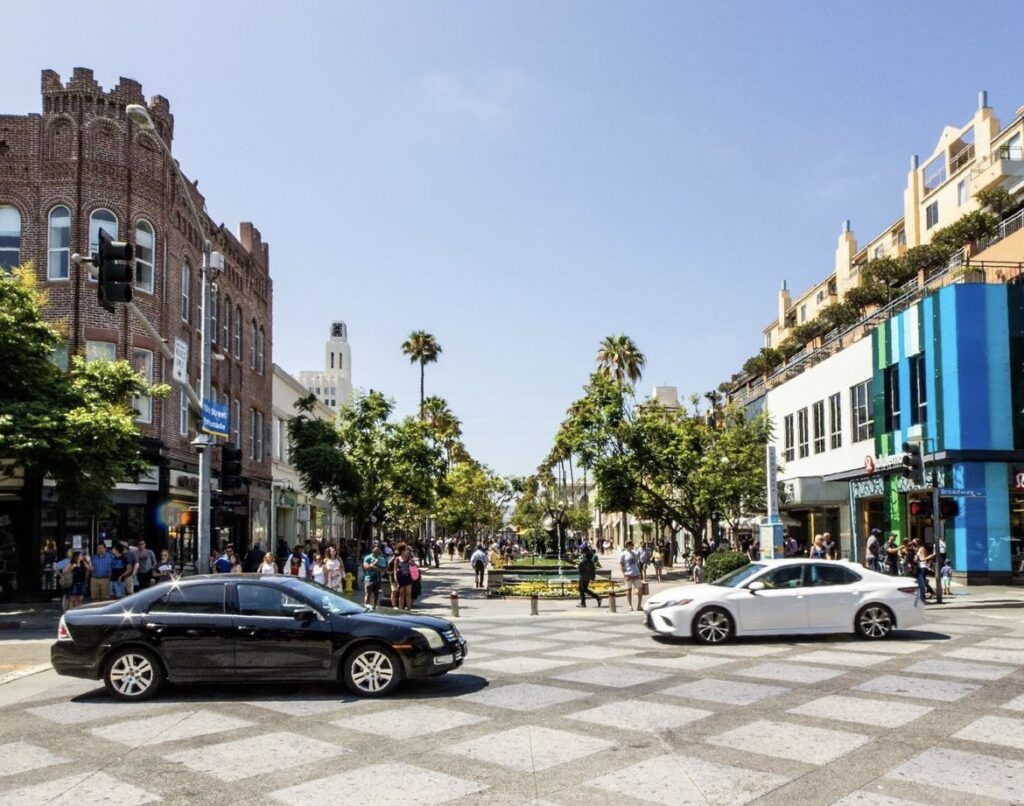 One of the most classic things to do as a Bruin living in Westwood is to visit 3rd Street Promenade in Santa Monica. (Most of us probably took a bus or an Uber there our first year out of excitement in being so close.) The street is filled with both name brand stores and small boutiques, ideal for the shopper who enjoys a walk and people-watching. Only four miles out of Westwood, shopping at 3rd Street makes the perfect spending getaway after a long week of work. 
12:00 p.m. Visit Santa Monica Pier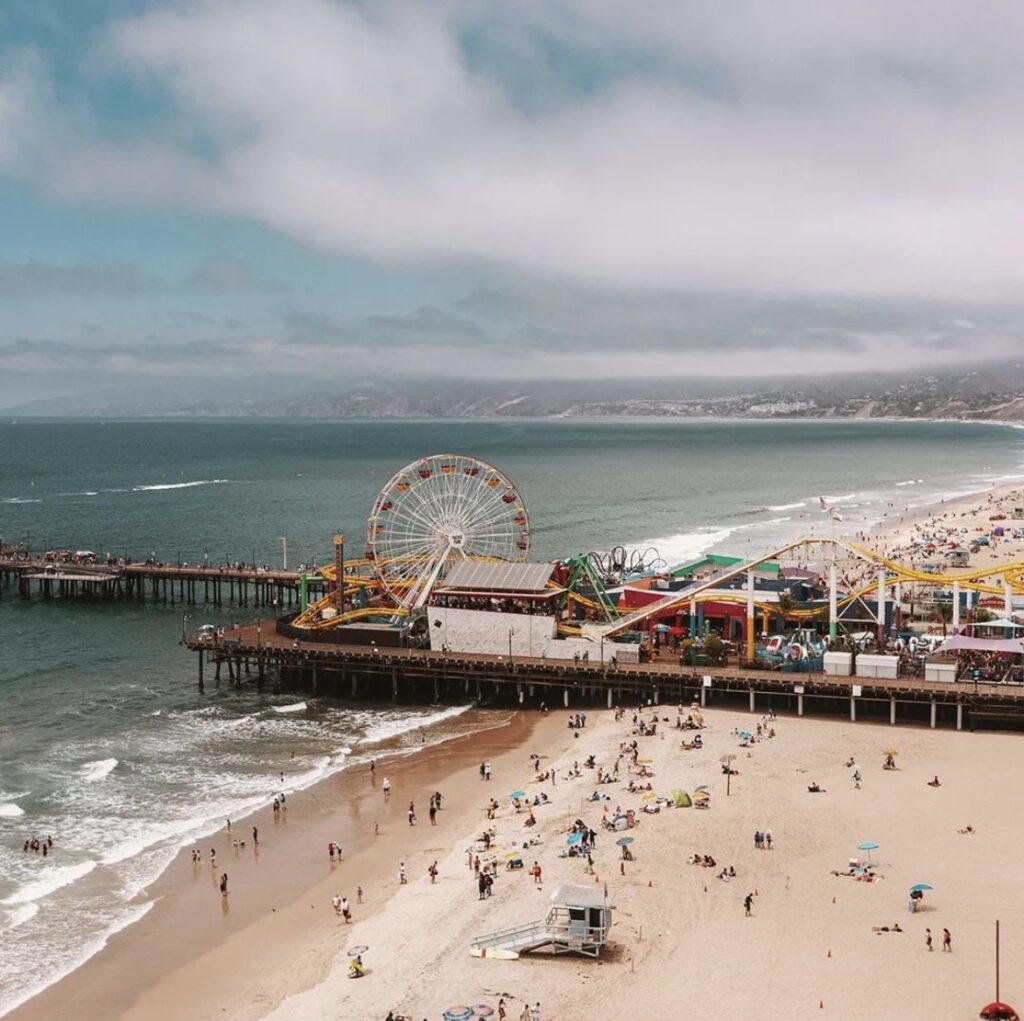 While you're in Santa Monica, stopping by the pier is a must. Flaunting arcade games, food vendors, and of course the ferris wheel, the pier attracts many tourists. Be careful where you walk, though, or you might end up in the backgrounds of an "influencer's" TikTok. Besides the pier itself, visitors can rent and ride bikes along the path or just hang out by the beach.
1:00 p.m. Visit the Getty Museum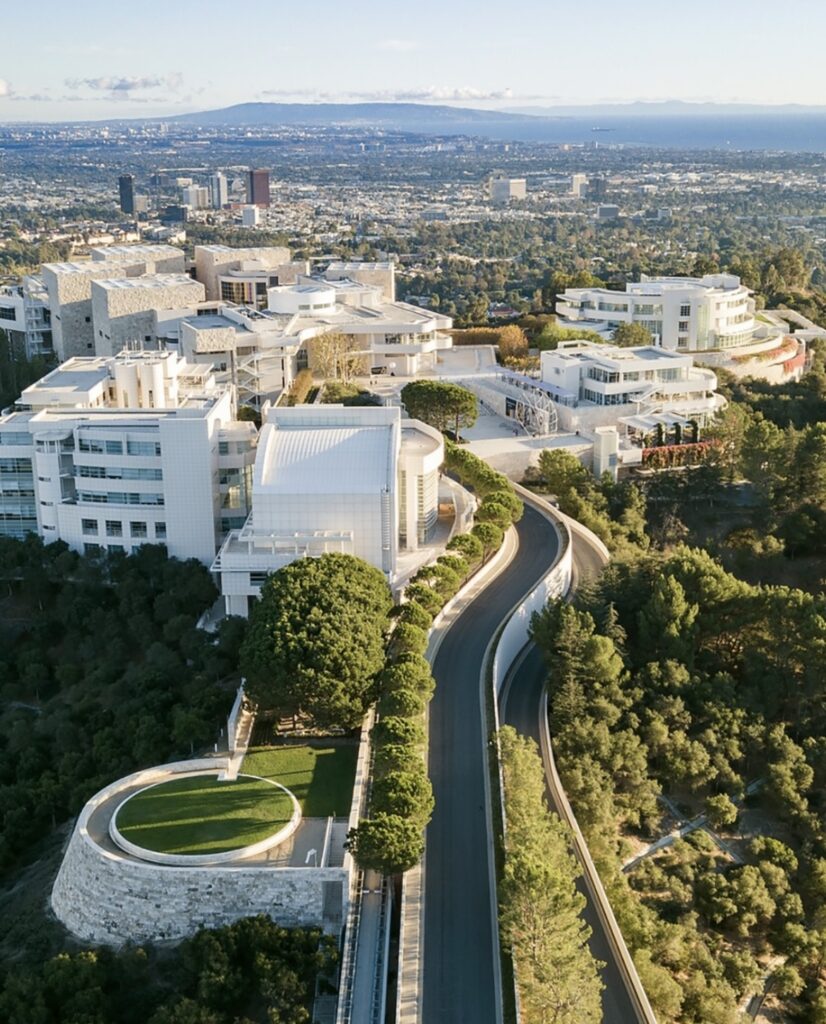 After walking around the bustling environment of Santa Monica for a few hours, surely you'll then be looking for a quieter, calmer activity. The Getty, located just three miles from UCLA, provides just the respite you'll need. Art dating back to the Middle Ages can be viewed amongst the multiple buildings and multiple floors at this famous museum, complemented by beautiful outdoor gardens and courtyards. Views from the Getty also allow visitors to gaze over the 405 freeway and look out over the city of Los Angeles. 
2:00 p.m. Lunch at Broxton Brewery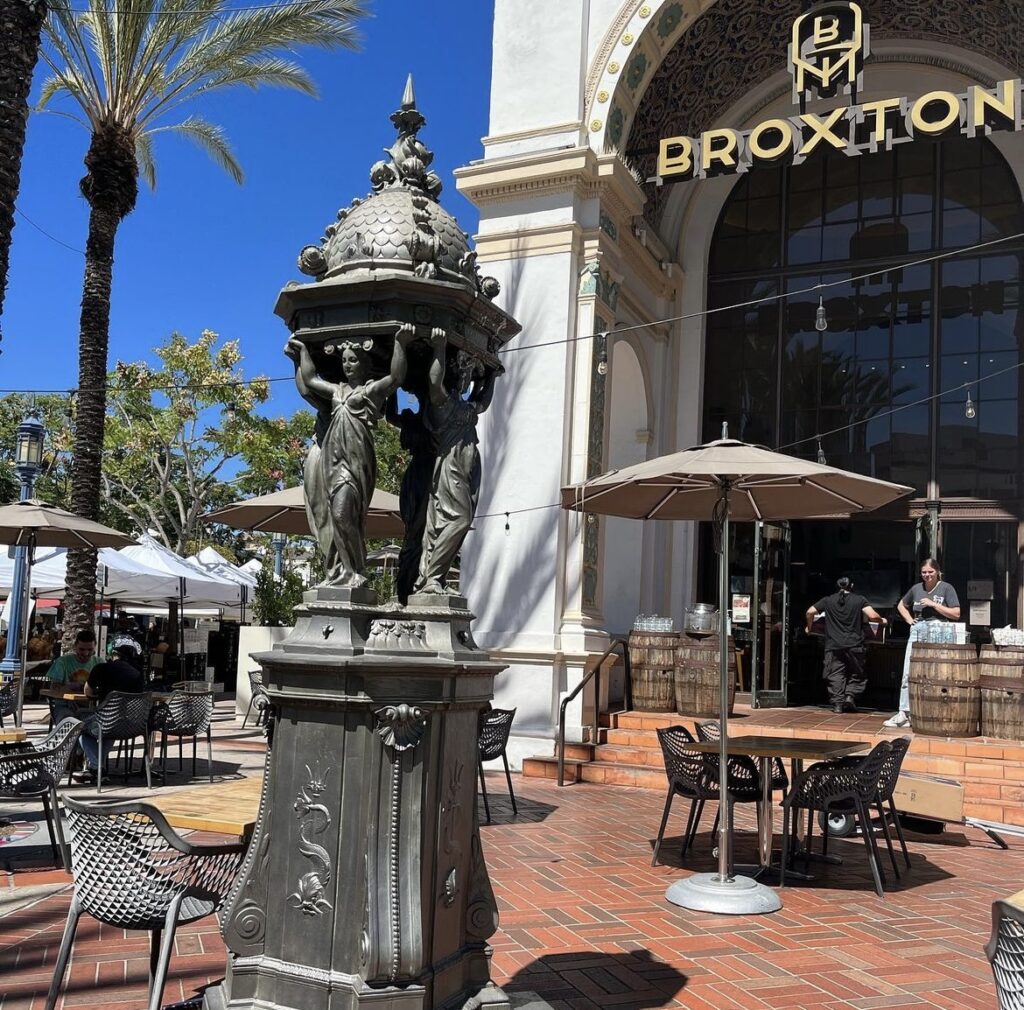 You'll definitely be in need of a hearty lunch after so many hours of activity. Thankfully, Broxton Brewery in Westwood offers a relaxing vibe and a myriad of delicious food options, ranging from salads to sandwiches to salmon. The brewery makes for an even more ideal spot if you're looking for a good midday buzz. The outdoor seating provides a great atmosphere for customers to enjoy their meal, chat and people-watch.
3:00 p.m. Spikeball at Wilson Plaza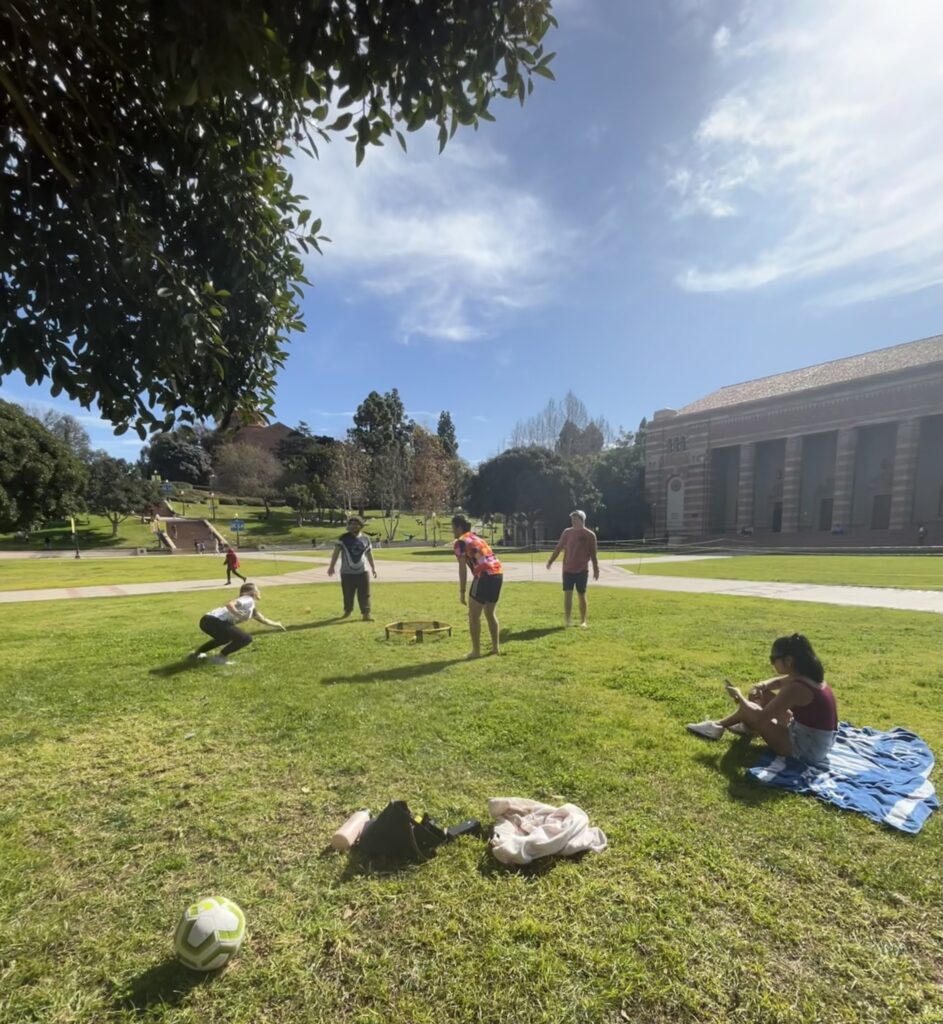 After a great meal and perhaps a nice buzz, the only logical thing to do next is head to campus with your friends for some midday roundnet (or spikeball). Conceptually similar to beach volleyball, spikeball is a two-on-two game best played on the grass with some friends. Possibly the best thing about spike is that no matter what skill level you're at, the game is guaranteed fun. Typically accompanied by music and snacks, spikeball is the ideal way to spend a nice day.
"One of my favorite things to do is play spikeball on the UCLA campus at Wilson Plaza. It is the perfect way to take in the pretty views of campus, enjoy the sunny socal weather and stay active and have some fun playing spikeball with your friends," UCLA senior Delaney Cheffer said.
With Powell and Royce sitting above at the top of the Tongva Steps in one direction and the views of the Hill in the other, Wilson Plaza is the picture-perfect spot for spikeball. Students walking to and from campus through Wilson Plaza always look over in curiosity and watch the game going on. Sometimes, people even take out their phones and start recording the scene— so college. Whether following a long day of class or an already chill, fun day, spikeball with your friends is always a good time.
4:00 p.m. Pop by a Sports Game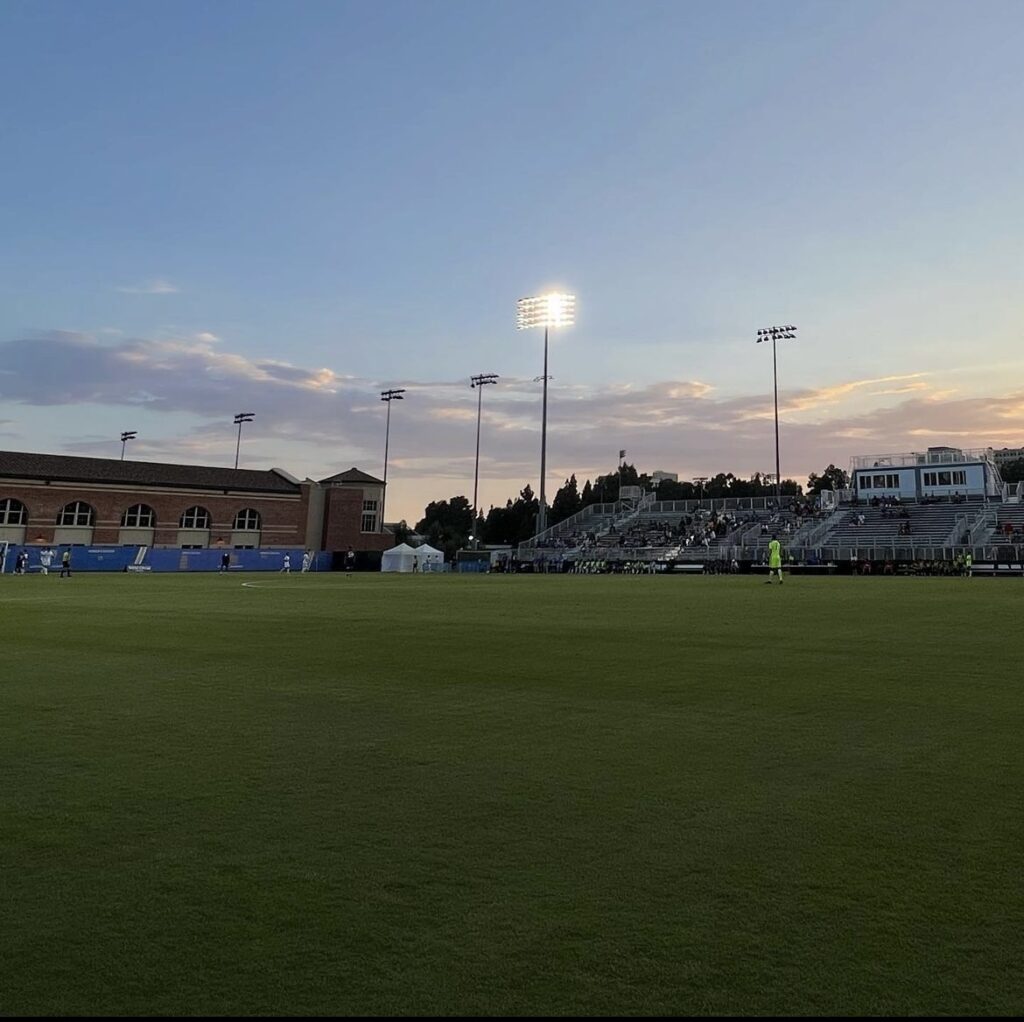 You've run several games of spike and start to tire out. Playing at Wilson Plaza means you're right next to Wallis Annenberg stadium. Depending on the time of year, you can stop by a soccer match and watch our amazing women's team do their thing. Let's not forget about some of the lesser-known sports on campus— I watched a lacrosse game for the first time in my life after a spikeball sesh recently and it was lots of fun.
5:00 p.m. Drive Along PCH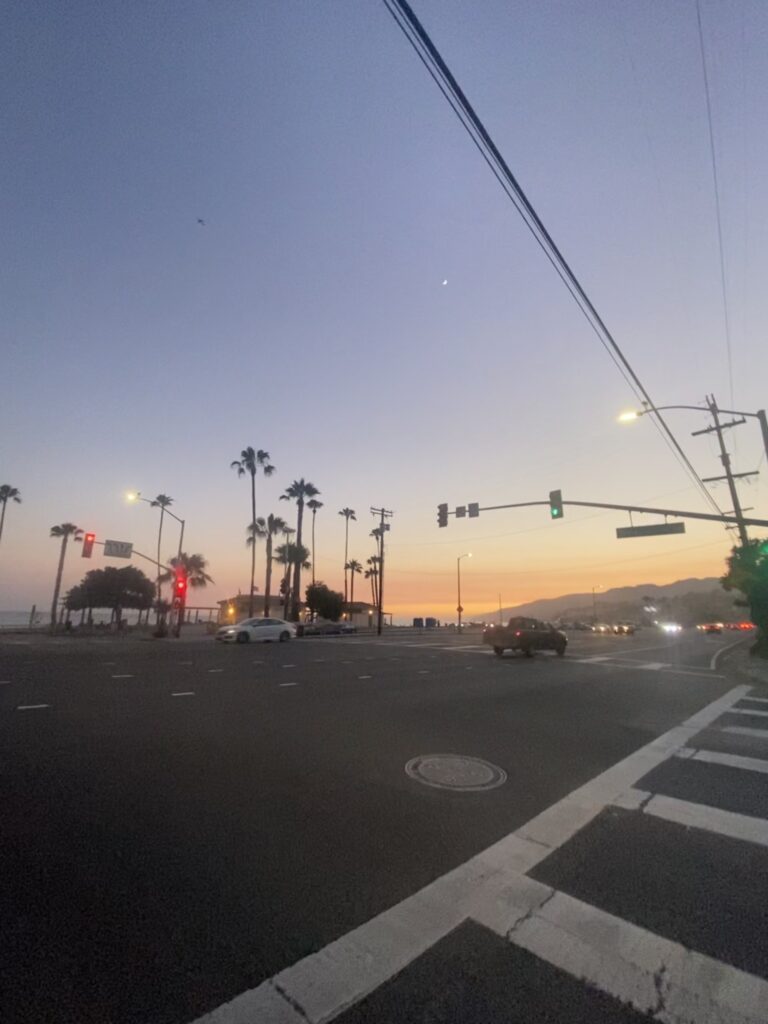 Pacific Coast Highway— another popular attraction Bruins get to experience living in LA. We've surely seen several movie shots of people driving down PCH, but doing it yourself truly makes you feel as though you're the main character. Picture it now: zooming down the highway, windows down, music blasting, sun on your skin. Speaking from personal experience, these moments will be some of the most memorable of your experience at UCLA. 
6:00 p.m. Sunset at Malibu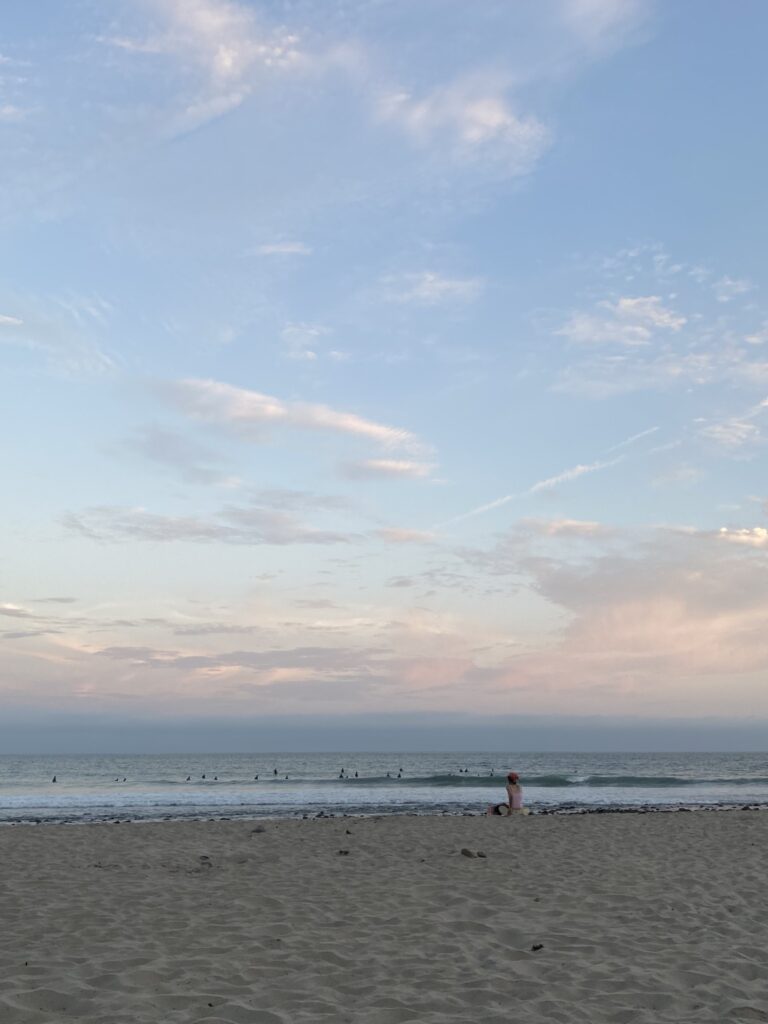 If you're out for a drive along PCH at 5 p.m., you've got to watch the sunset at one the beautiful beaches in Malibu. Dotted all along the coast, Malibu beaches offer a myriad of different spots to stop at, enjoy the sunset and hang out with friends. Malibu Lagoon State Beach, also known as Surfrider Beach, offers perfect waves for those looking to take advantage of the ocean. Point Dume, one of the furthest from UCLA, is only an hour-long drive with traffic. 
7:00 p.m. Dinner at Mr. Noodle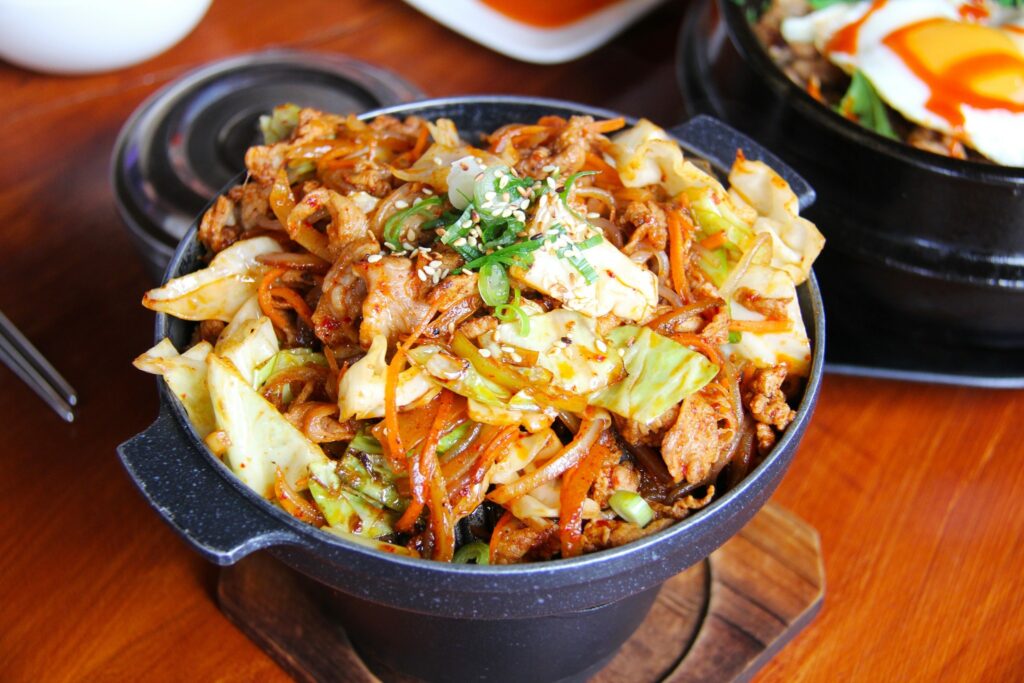 It's dinnertime, and you're walking around Westwood in search of a tasty meal. Mr. Noodle, located on Broxton, offers the best authentic Thai food around. The kind staff and warm ambience never fails to welcome hungry customers inside. My personal favorite is the pad see ew, to which I always add sriracha and other spicy sauces available. If you're feeling like a sweet treat after such a large and savory meal, Diddy Riese is located right next door. 
8:00 p.m. Concert at The Roxy Theatre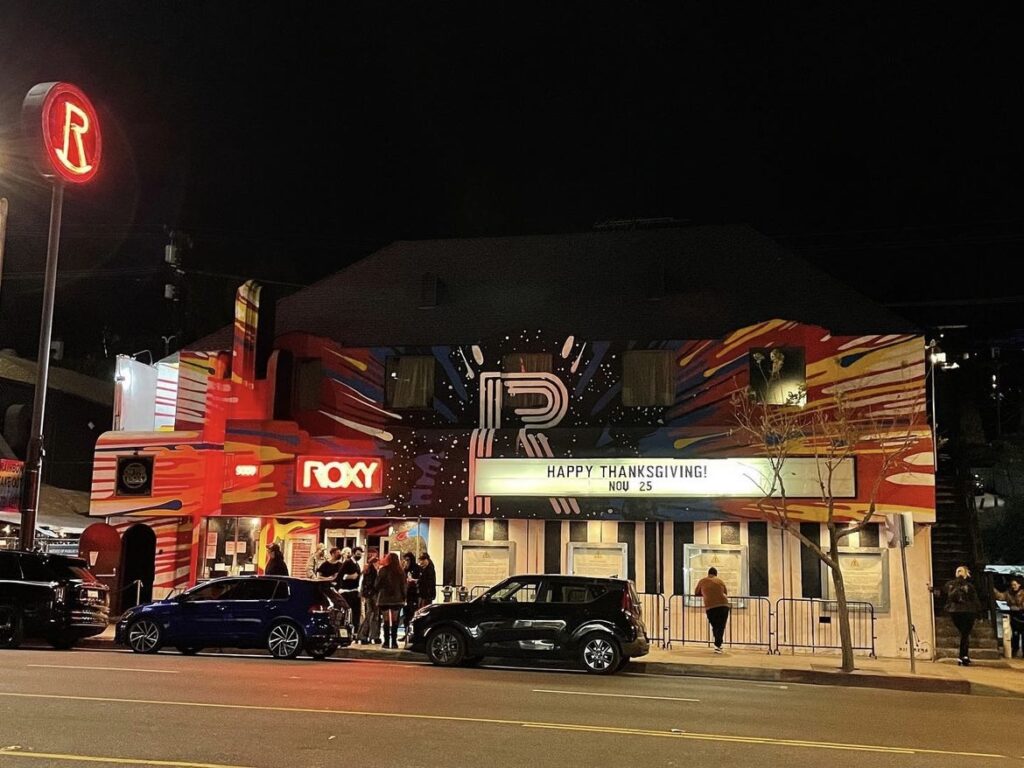 Yet another advantage of living in Westwood is the amount of concert venues all about 20-30 minutes away. One of the most iconic local venues is the Roxy Theatre, located in West Hollywood on Sunset. A smaller venue compared to some of the others in LA, the Roxy holds just 500 people. I've found this is ideal for seeing my favorite up-and-coming artists perform— the smaller the venue, the more intimate the show!
9:00 p.m. Stargaze at Griffith Observatory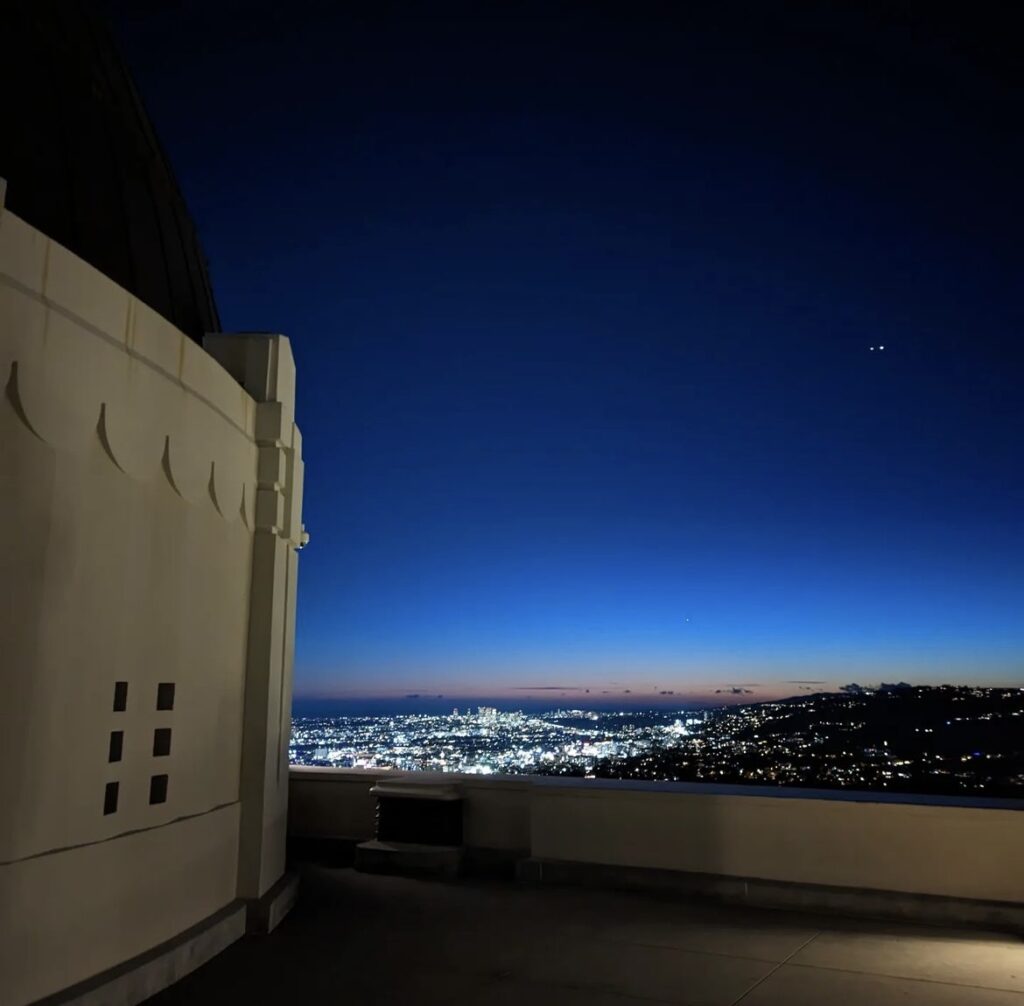 If you're looking for a way to let your concert adrenaline come down or just want to get out of Westwood itself at night, Griffith Observatory is the spot to hit. Nestled in the hills, Griffith provides a breathtaking view of the bright lights of LA against the dark sky. Because it sits so high up, Griffith makes an ideal spot for stargazing and simply taking in the serene beauty of the night. I personally recommend seeing the planetarium show inside, too. 
10:00 p.m. Sake Bombs at Ami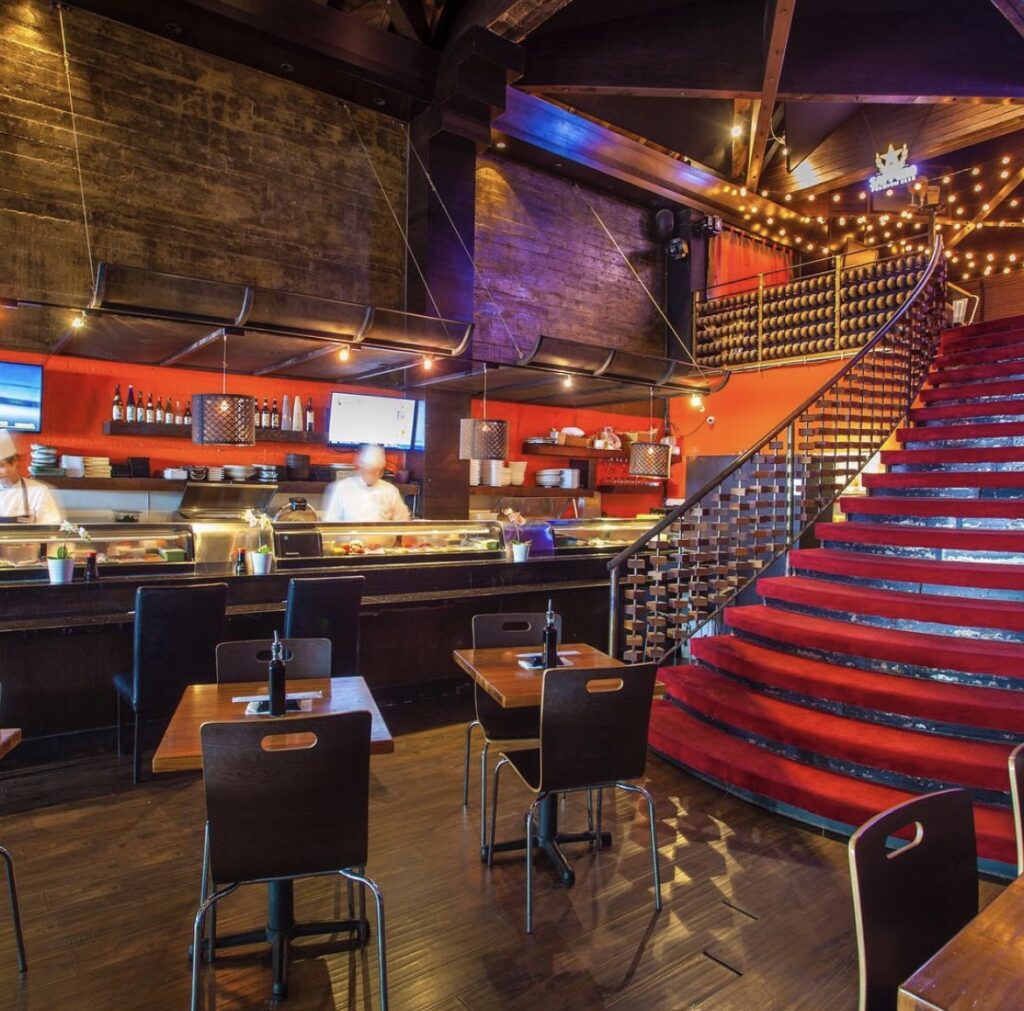 After a quiet, peaceful moment spent at Griffith, surely you'll be ready to get the vibes picking up again. Sake bombs at Ami Sushi in Westwood is the first spot you'll want to hit. Ami provides beer, wine and soju, but the sake bombs are the only thing you should be drinking at this spot. Accompanied by a rambunctious but beautiful chant that includes banging your hands on the table, Ami's sake bombs guarantee your friends the beginning of a fun night. 
11:00 p.m. Sing your Heart out at Barney's Karaoke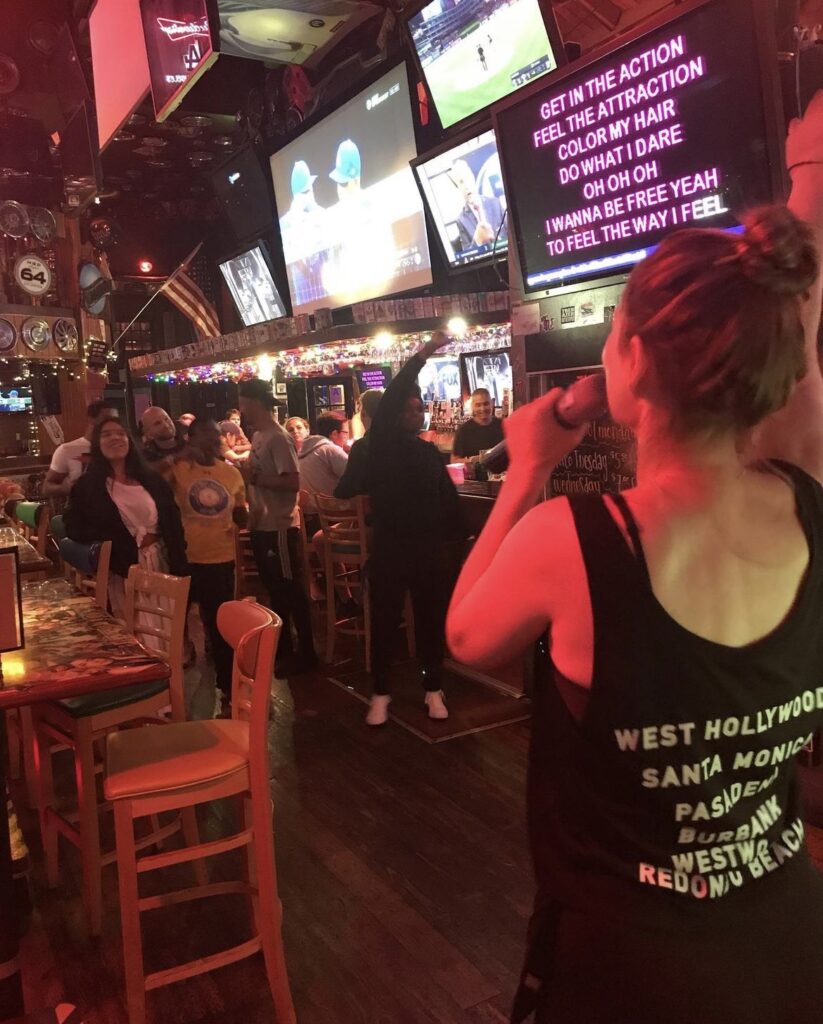 You've shmacked some sake bombs, and the buzz is encroaching already. Your next destination is two doors down, at my personal favorite spot in Westwood: Barney's Beanery. Featuring colorful lights, cool decor and a countless number of TV screens playing sports games, Barney's is the ultimate college bar vibe. If it's Thursday, you're in for an even better time with Barney's karaoke. Grab a table with your friends, order a pitcher of Barney's and sign up for some songs right away— don't worry, by the time your name is called, you'll definitely be drunk. 
12:00 a.m. Go to Rocco's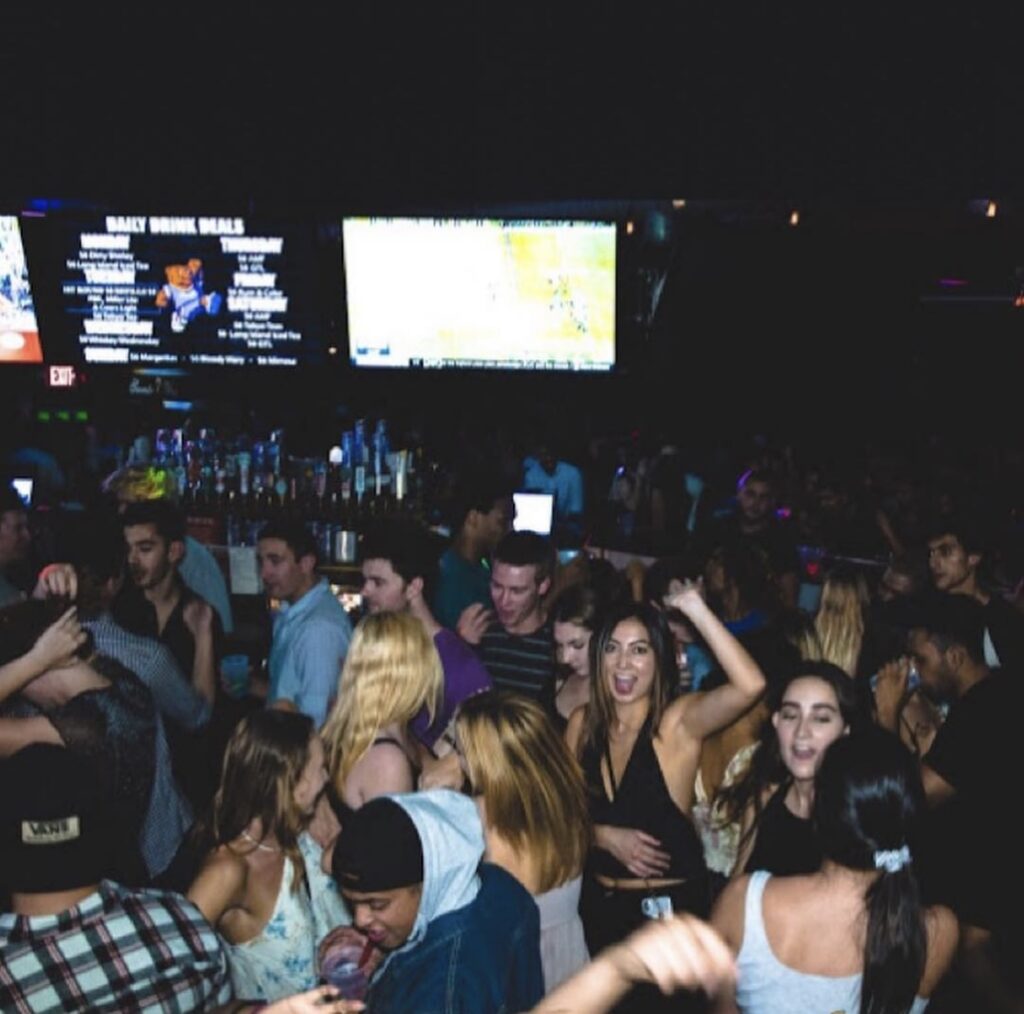 Now that you've drunk a sufficient amount of alcohol, you might be primed for the chaotic yet iconic Westwood bar that is Rocco's. Emphasis on the might be primed— I find that I need to be absolutely plastered to survive an evening at Rocco's. If you do feel too sober to dance to hip hop remixes amongst the hot and sticky bodies of random strangers, an AMF will be your savior. With the right crowd of friends and the right amount of drinks in you, Rocco's makes a fun spot to hit.
1:00 a.m. Go out to Santa Monica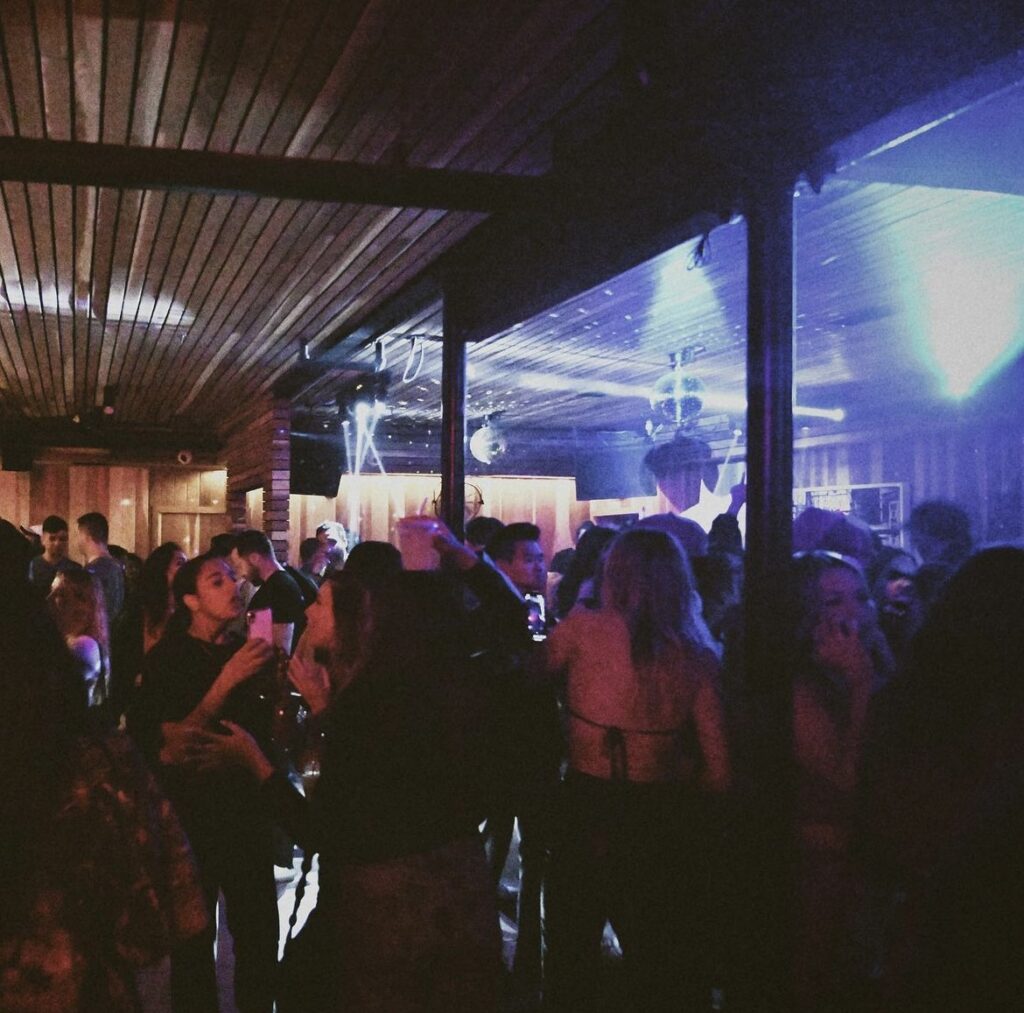 Maybe Rocco's isn't for you after all, or you've spent a good amount of time there and are ready for the next move of the night. A location worthy of hitting twice in one day simply because it offers so many vibes, Santa Monica remains one of Westwood's wins. If you uber with a good amount of friends, the price is bound to be manageable. Santa Monica is only seven miles away, after all.
"My friends and I like to pregame at Circle Bar. The drinks are well-made (because they're strong), there's a live DJ who plays good music and the crowd is primarily younger people," UCLA senior Itzel Chavez said. "After that, we usually go to the Victorian, which is a house. There's a basement, a first floor, a second floor, and an outside area with tables and its own bar."
This is precisely where your drunkenness should peak. If you've done the night properly, you probably won't even need to spend any more money on drinks. Now is the time for the pure bliss that is drunk dancing, immersing yourself in the freedom of the moment. All that matters at this point is the fun you have being out with your friends, letting the night take you away. 
2:00 a.m. Drunk Food at Fat Sal's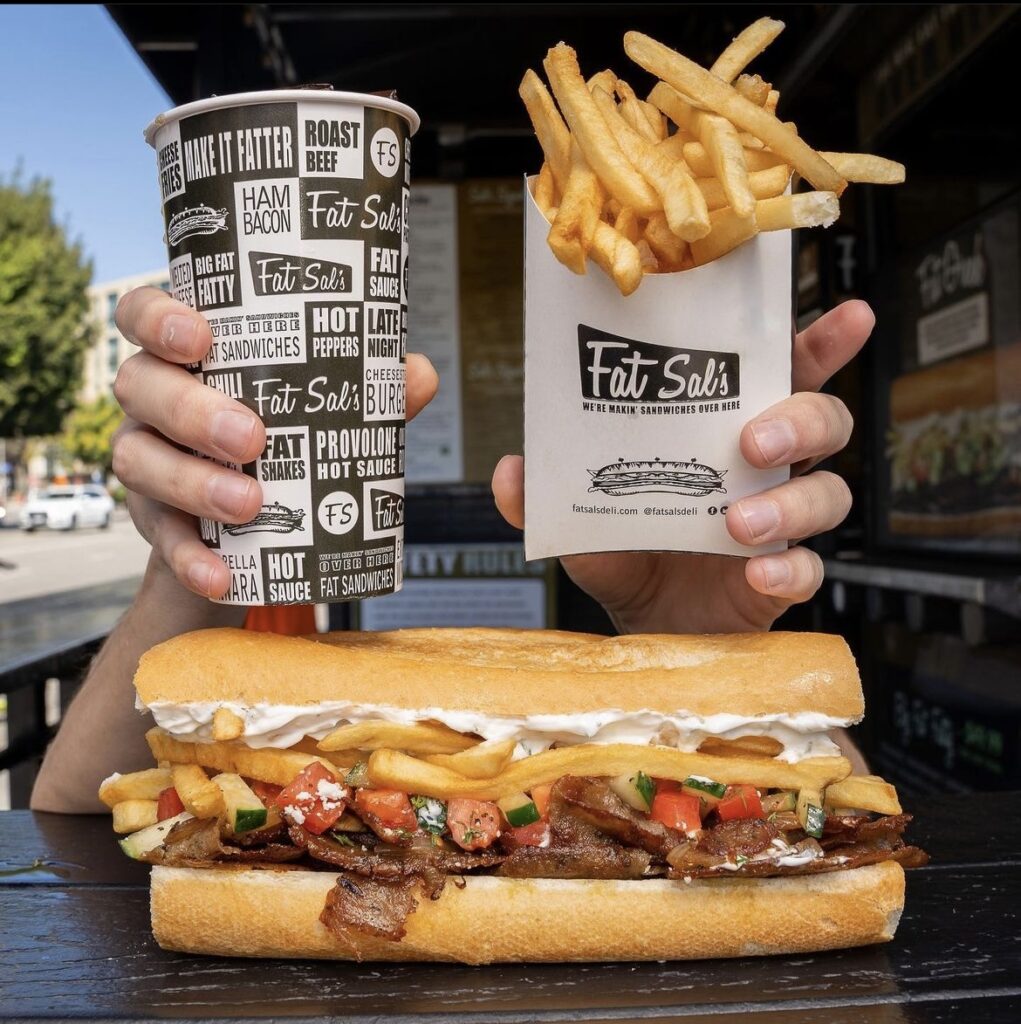 You've made it safely back to Westwood, despite the nausea that creeped up every time your Uber driver made a turn. Your mouth is dry, your eyes are heavy and you realize you're in desperate need of some food. Fat Sal's in Westwood hits best precisely at this point in the night. Completely greasy and unhealthy, anything from the menu is exactly what you'll need to feel better. Hangry Moon's right next door also serves large portions of beautifully fried food for the drunken student. 
3:00 a.m. Campus Walk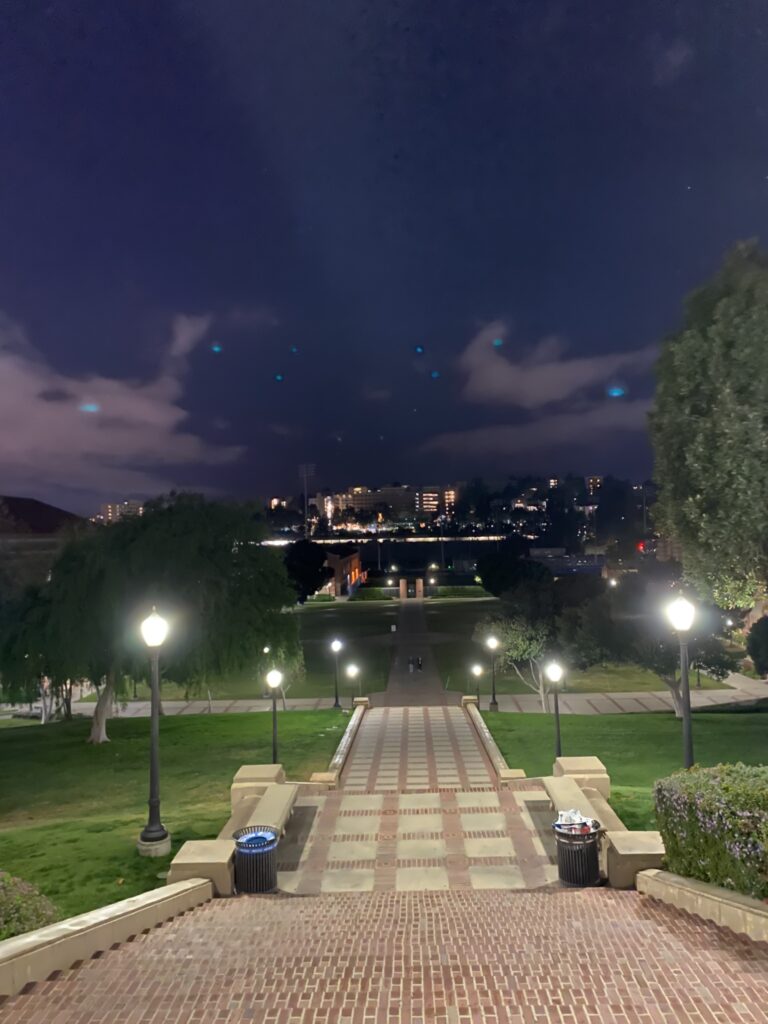 Stomachs full, end-of-the-night vibes creeping in, you and your friends start to head back to your respective apartments. You could easily walk home, plop into your bed and sink into it forever. There's something on everyone's mind, however, that they're nervous to suggest for fear of how the idea will be received. Campus walk.
"A night trip to see the bright lights illuminating Powell and Royce is well worth the journey. Additionally, looking over UCLA Tongva Steps and seeing the lights of the dorms on the hill is a view you just can't get sick of," UCLA senior Grant Dufek said.
Some of your friends may be too tired or simply too lazy to make the trek to campus this late at night. It takes a solid group of people with open minds and strong wills to commit to the 3 a.m. campus walk. These are the walks, though, that will be thematic of your nights out at UCLA. The quiet night pierced only by the sounds of your shuffling feet and soft conversations, campus can't be beat at this hour.
4:00 a.m. Visit the Sculpture Gardens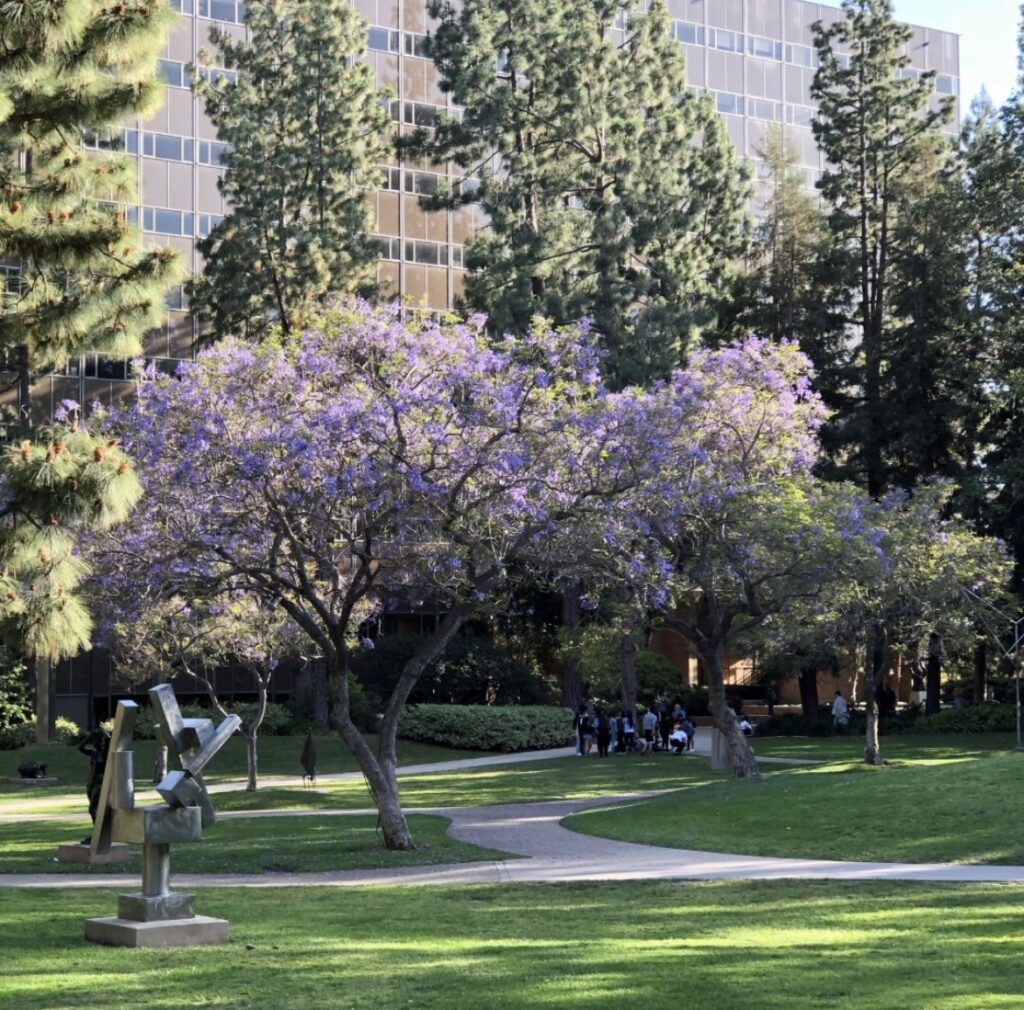 You've walked through campus with your friends at 3 a.m. and have finally reached your unofficial destination— the Sculpture Gardens. A popular study and nap spot during the day and a popular date spot during the evening, the late night Sculpture Garden ambience is one that cannot be beat. It is precisely the vibes at this spot at this particular time that incites some of the most memorable conversations you'll have with your friends. Though everyone is surely exhausted by this point, it is in the soft silence of the night that we feel invited to share some of our deepest thoughts.
5:00 a.m. Watch the Sunrise at the Tongva Steps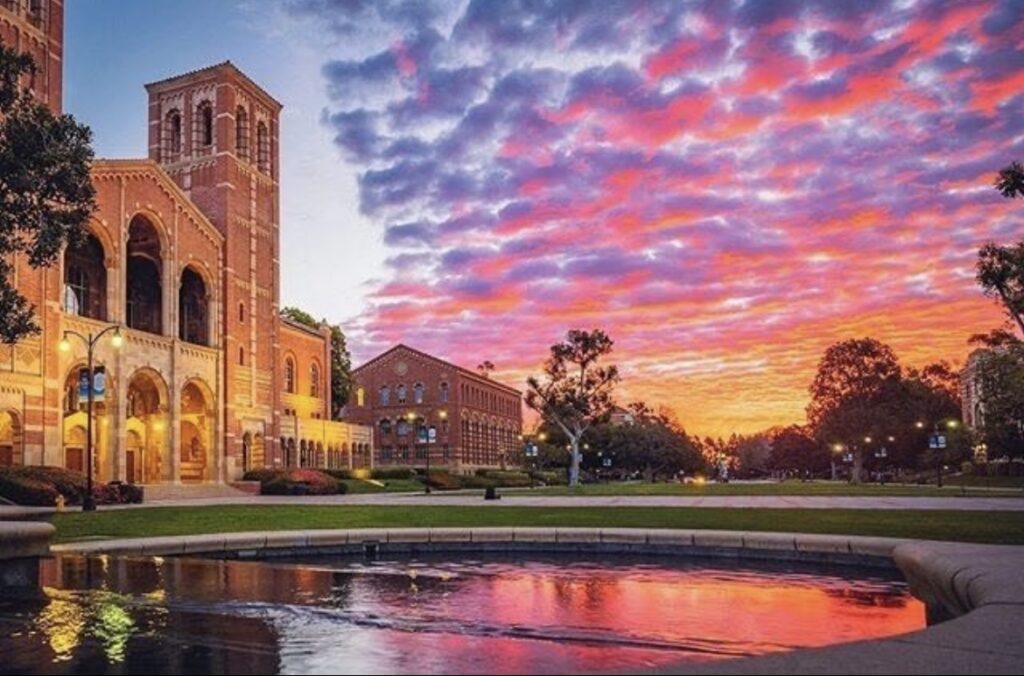 There's no better way to end (or start, rather) the day with a sunrise view at the top of Tongva Steps. This spot on campus is the most popular amongst Bruins for a reason. Most of the time, you'll see people there on warm sunny days, picnicking or watching the sunset. There's something about being here early, though, that offers a completely unique experience. Hearing the birds chirp, feeling the freshness of the early morning air, simply existing with your friends as the sun rises is an experience all Bruins should have.