UCLA must be chock full of great activities to do together with your friends, right? It is the #1 Public University of America after all, with roughly 44,000 students and more than 1,000 clubs to boot. So, why is it always so hard to give an answer when someone asks, "So are we doing anything for Friday"? Answers WITHOUT alcohol mind you.
If you're looking for some quick yet sweet and simple group activity ideas, then look no further than our comprehensive list of both indoors and outdoor fun!
10. Dorm Tours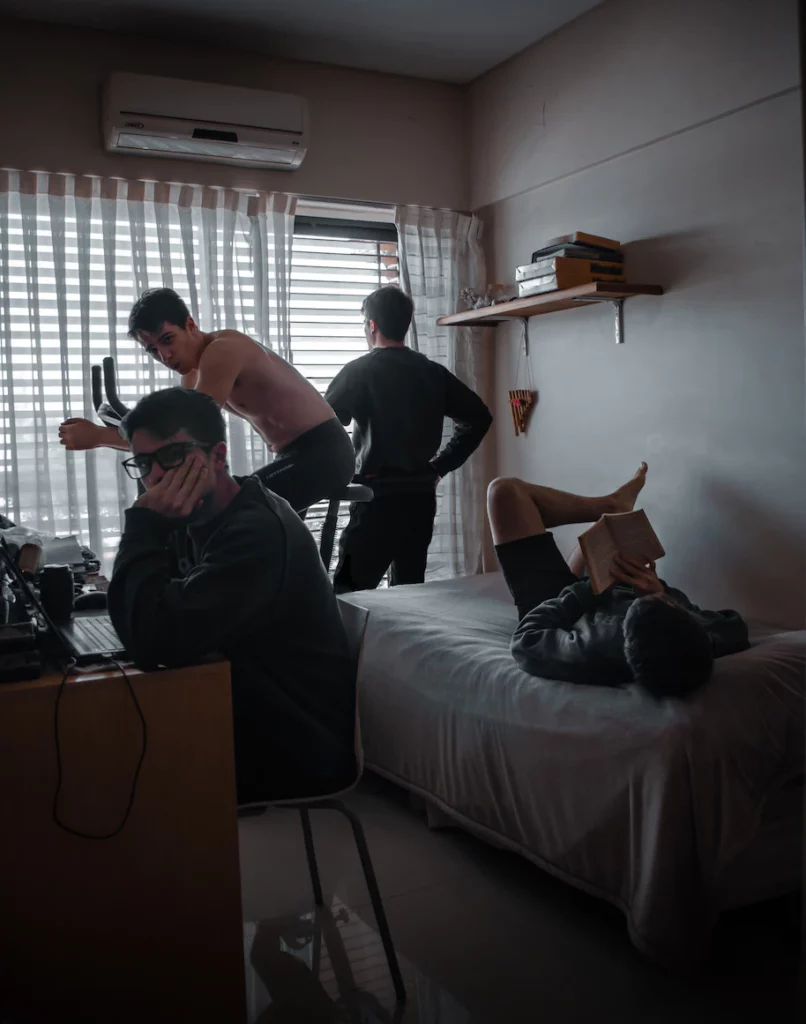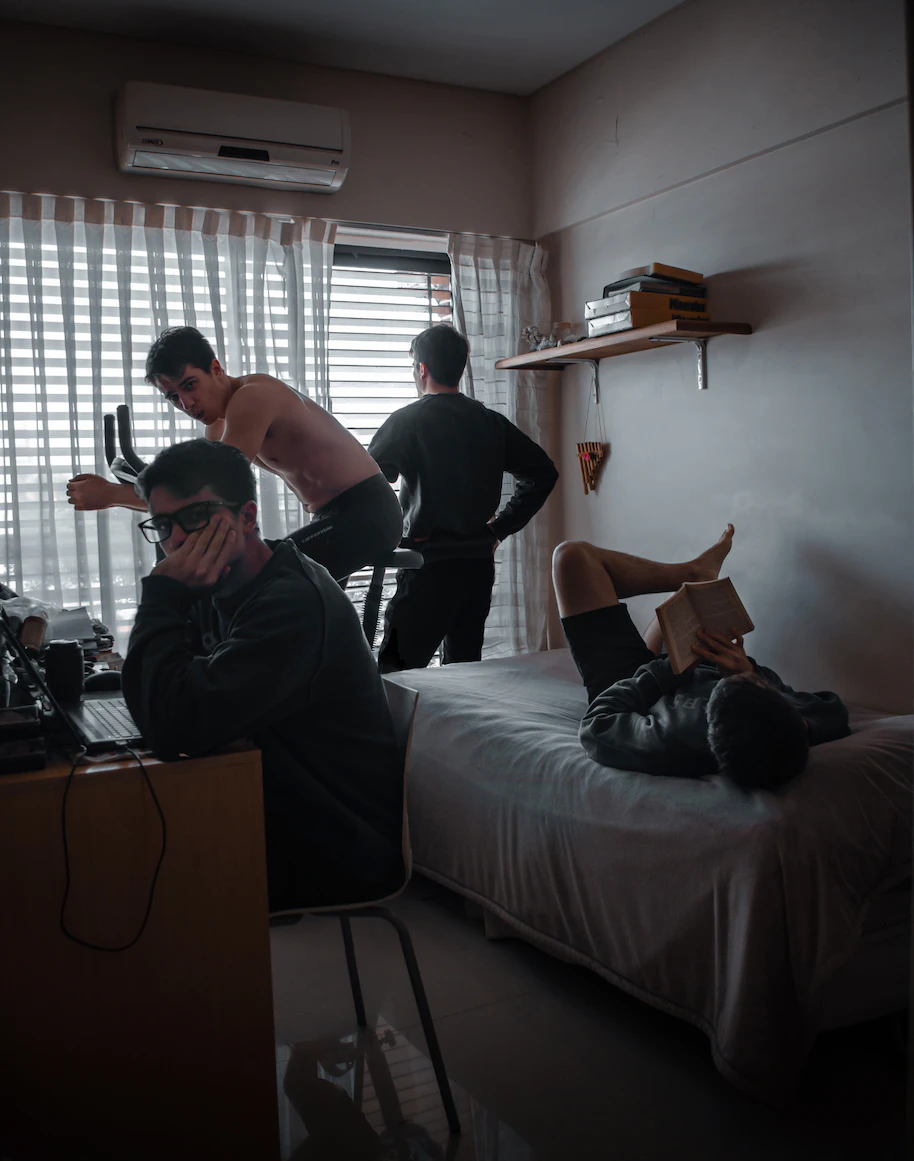 While dorm hopping proves more popular at the start of fall quarter, there is no cap to when you make more friends all throughout the year! Whether you want to visit someone's dorm, apartments that you simply missed from the start or catch up with a new acquaintance, any grand tour will benefit from a group of friends to avidly listen as the guide explains why they possess an ungodly amount of "insert their obsessed collection here".
Not only will you learn more about your friends and gain insight into their personality and life, but you get to bag more dorms in your mental files for when the yearly dorm applications come around. Knowledge is power and whatnot.
9. Museum Memery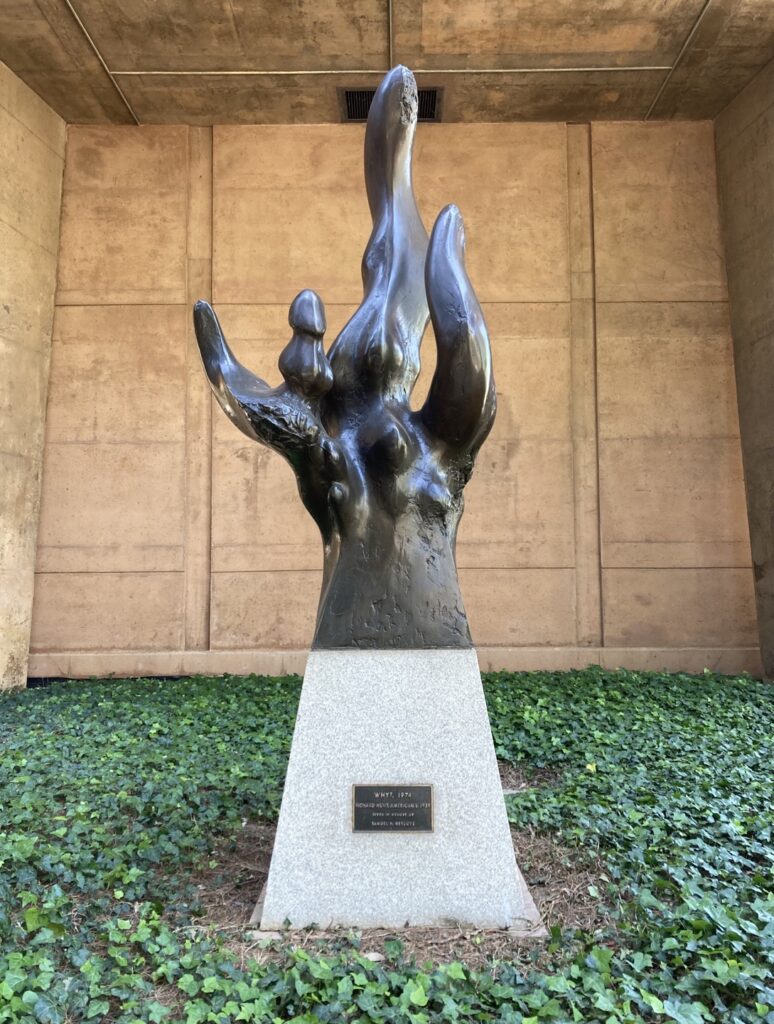 Memes are good, we all know this. They're also a valid form of communication between friends in the group chat when sharing pressing matters (like how the hot cocoa machine in B-Plate is broken AGAIN so help me). So why not start up a day of meme contesting with your more competitive pals (or those who appreciate the fine art of constructing a good meme, which is everyone) at one of the most opportune places for such an act of debauchery: museums!
The indiscernible expressions done up in expensive oil painting, the flamboyant poses immortalized in nude stone, the… well I don't even know what that is.
All this and more can be found throughout much of UCLA's plentiful and historical museums, as well as the various establishments near campus. From the Fowler, Hammer and Getty Museums to the famed and still slightly confusing Sculpture Gardens… the possibilities are endless.
Don't forget to set up a prize for the genius with the best meme after your long day of walking (University of Calves, Legs, and Ass indeed). And hey, maybe through all the memes, you may even grow a newfound sense of appreciation for the arts.
8. "Study" Group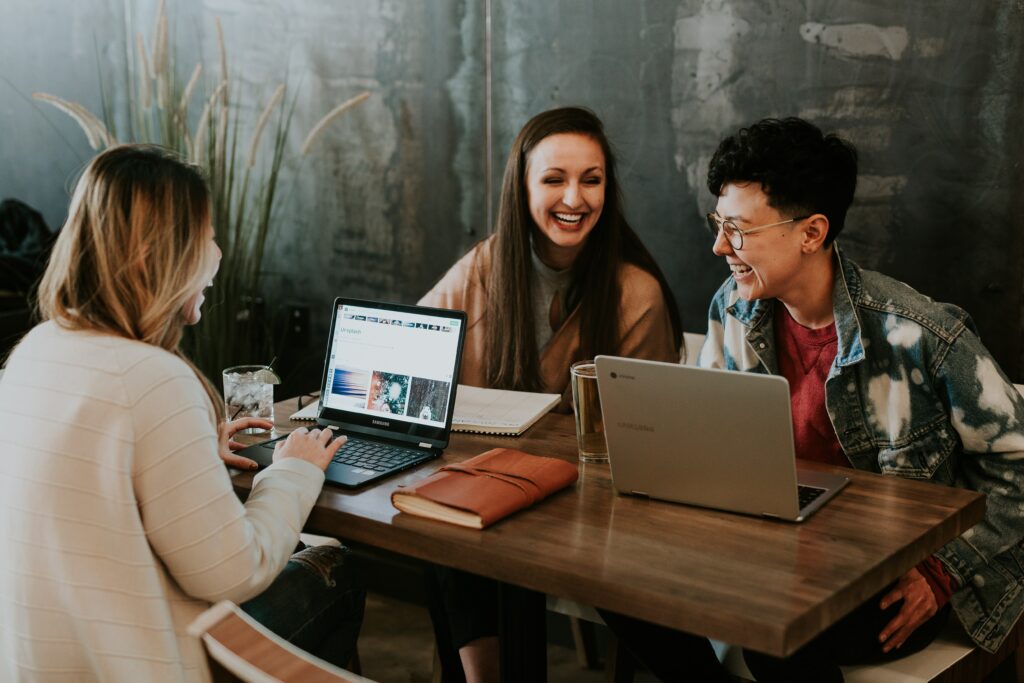 Alright, here me out on this one… "study" gets quotation marks around it for a reason. You know when you and your friends set up a study group session together, only to end up messing around for 90% of the time instead? Well, how about we flip this script on its head and set up a group session with studying as a back-up front! (I major in reverse-psychology).
As sophomore psychobiology major Tejas Raghuram aptly puts it, "Essentially, it's like group therapy, as we're all coping with our crushing inability to do any sort of work. I bought $170 worth of clothes in my last 'study' group."
In other words, you get to hang out as per usual, with a much looser restriction of studying hanging over your heads. Whenever the conversation slows or you get tired of socializing, you can hit your books at the ready. That way, you can set aside a space in your schedule to catch up and spend more time with your friends, with an added bonus of getting some of your work done, however miniscule.
Of course, such a lax study group would be better advised for weeks early in the quarter (or after midterms) when the workload isn't as pressing, as opposed to smack in the middle of finals.
7. Campus Social Events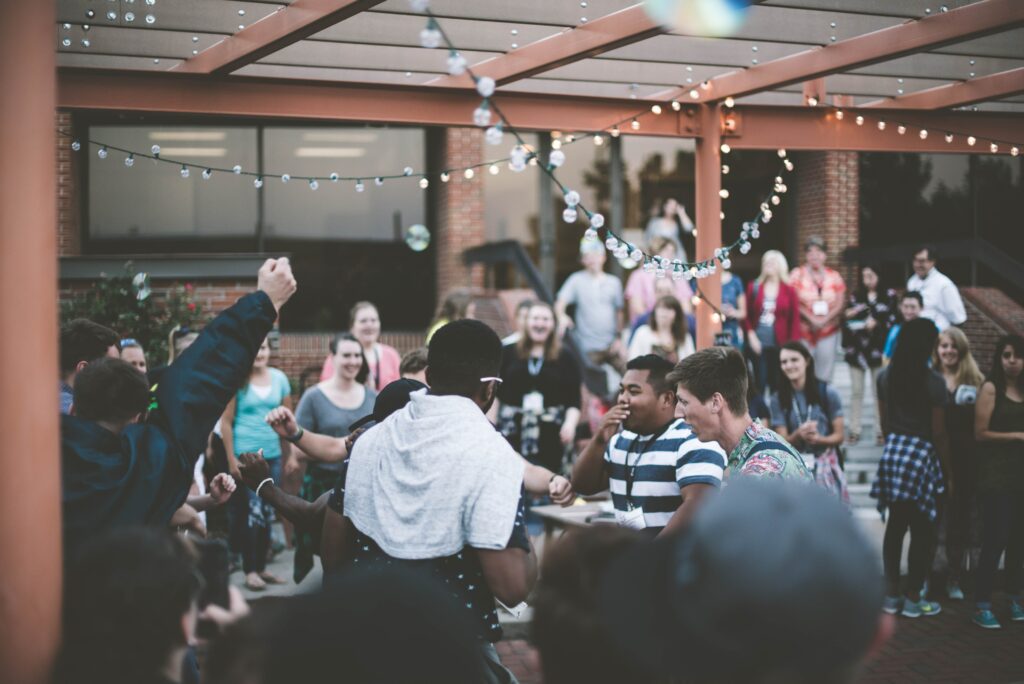 As with #10, the social events on campus frequent us far more in the beginning of the quarter. Irregardless, whether they're hosted by the university themselves, clubs and organizations or the frats/sororities, you may rest assured there will in no way be a drought of events to hop on throughout the year. Not at this giant public university there won't.
There's a wide variety of different campus events anybody could freely join, and in my personal experience, they range from a simple and close-knit game of UNO at some club, to a giant crowd of people in a plaza singing their hearts out as they dance to a projection of "Just Dance".
Not to mention the floor events hosted by their respective RAs, another prominent and popular affair. There's no reason to not invite your friends to come over for a night of mafia and free snacks, and there wouldn't be any opposition, especially in the more lackluster floor communities. You can even try pairing this activity with those dorm tours you've just finished… just throwing it out there.
Now, this form of activity will often come under your knowledge by word of mouth, but plenty of events will be broadcasted for all to see if you follow the clubs' Instagram or other such platforms. Keep an eye and ear out, and you'll be sure to find something that piques your interest.
6. Westwood Walking and Dining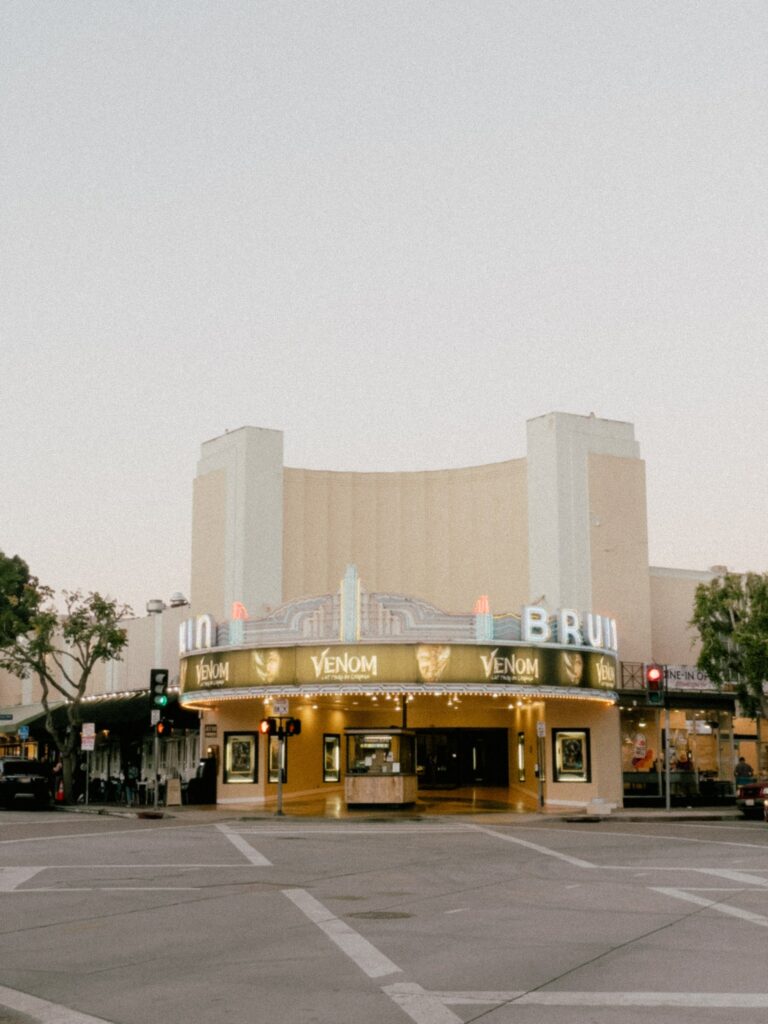 Westwood Village offers a lot, and what better way to explore than to aimlessly wander around with your posse of friends! There are ample restaurants and cafes you could visit for a hearty brunch, dinner, or dessert (if you've never been to Diddy Riese… can you truly call yourself a UCLA student?) There's also plenty of other attractions worth your time and probably fairly expensive money. For one, the movie theaters are simply gorgeous inside out, and you should always keep tabs on the local play productions (if anything, to make your theater friends happy).
"Oh, the Westwood theaters definitely f–k." says Sara Broukhim, a sophomore double majoring in psychology and political science, "Seats are comfy, screen is huge.. and I've gone there since I was a kid. Loved every experience I've had there."
Tourist destinations, planetariums, and shopping malls galore–endless lists upon lists exist out there on the internet blackhole that'll go into great detail on food or nightlife reviews. Far too many for us to completely dive into here, but you get the point by now. Westwood wild, walk it out. Food: mandatory.
5. Beaches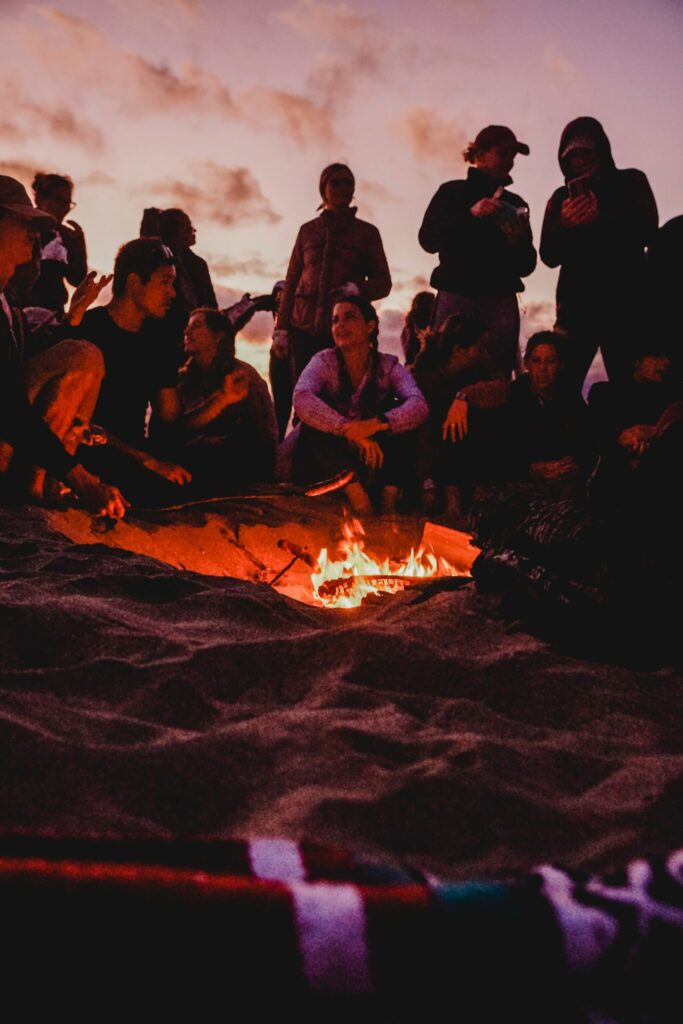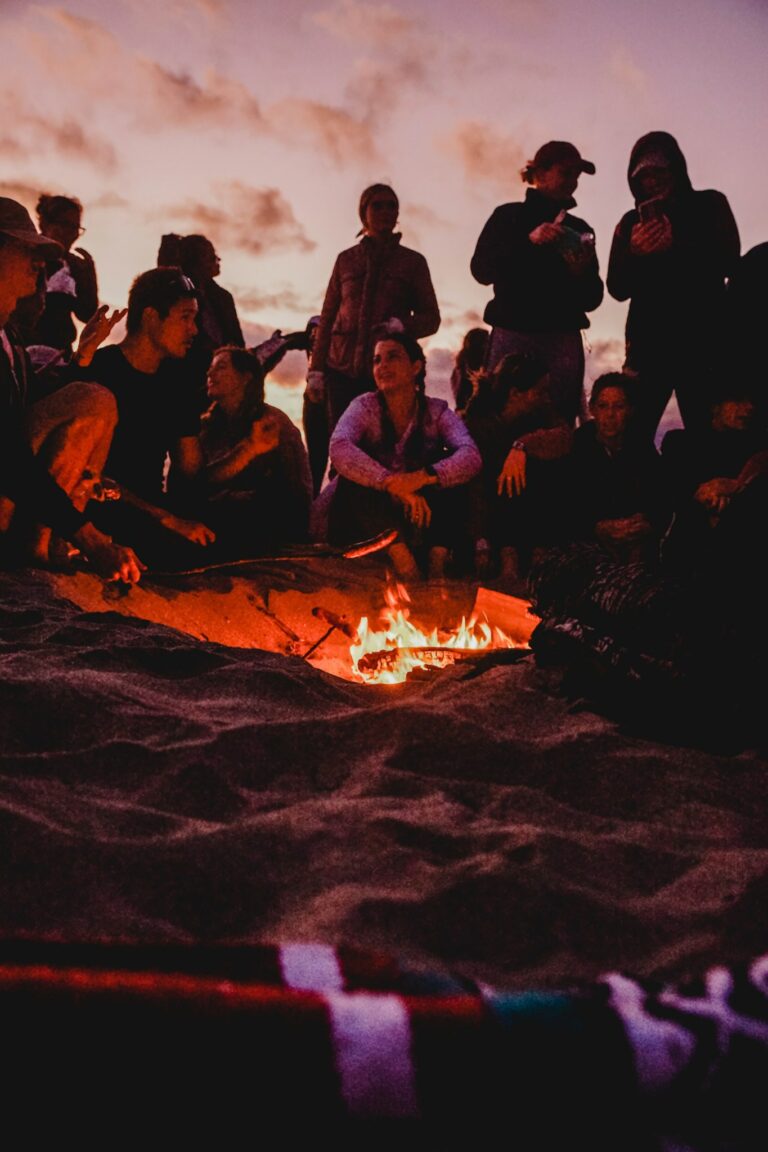 But don't walk on too far, or else you might eventually bump into one of California's many beautiful beaches (in fact, we highly recommend you take the Big Blue Bus instead. Or a zipcar. Literally anything else, unless you're an insane hiker). Dockweiler and Santa Monica beach in particular offer some pretty popular attractions. The former allows for bonfires of smores and what is definitely not your old homework, while the latter gets the Santa Monica Pier to boast.
It's damn nigh impossible to get bored at any of the near most beaches of UCLA, so pack plenty of sunscreen, because you definitely don't want to miss out on the LA college experience of spontaneous beach trips and sudden sun tans.
4. Sport Games
Got the 8-clap memorized yet? Not to worry, it's really easy, especially once you've gone to a game or two. Nothing will make you feel a part of campus more than a winning and fast-paced basketball game, and that feeling will get multiplied by ten if you bring along a friend or two.
The more the merrier; take advantage of any den guest passes or discounted student prices (especially the ones people drop in GroupMe out of nowhere), and enjoy the chants, halftime cheer performances, and the ever-beloved marching band.
3. Sport Games (but like, actually playing it)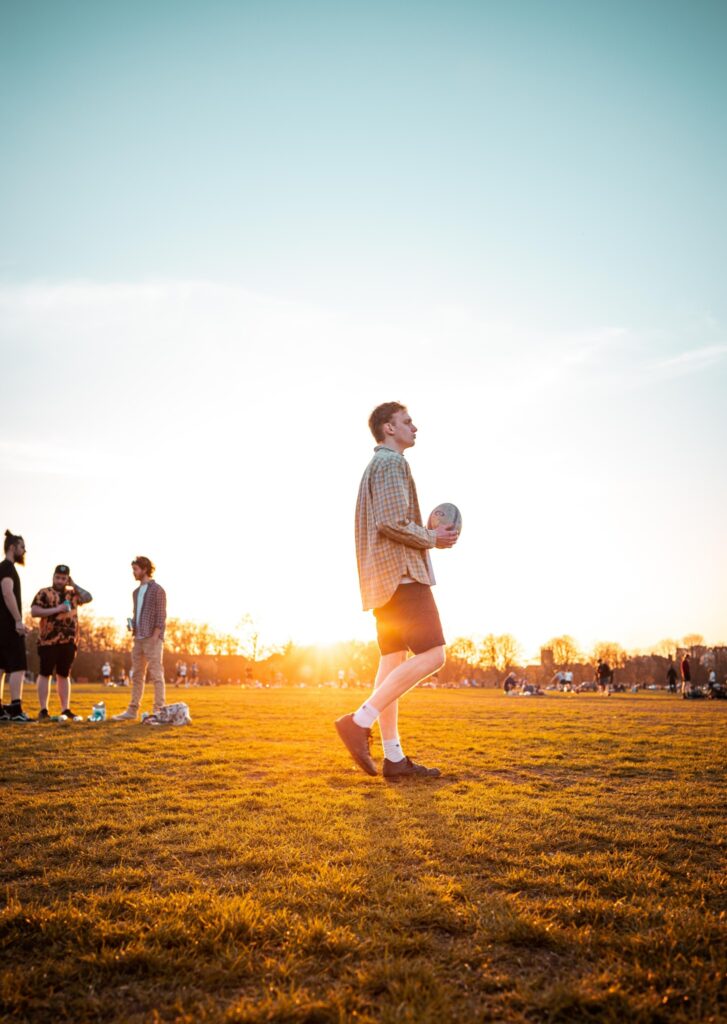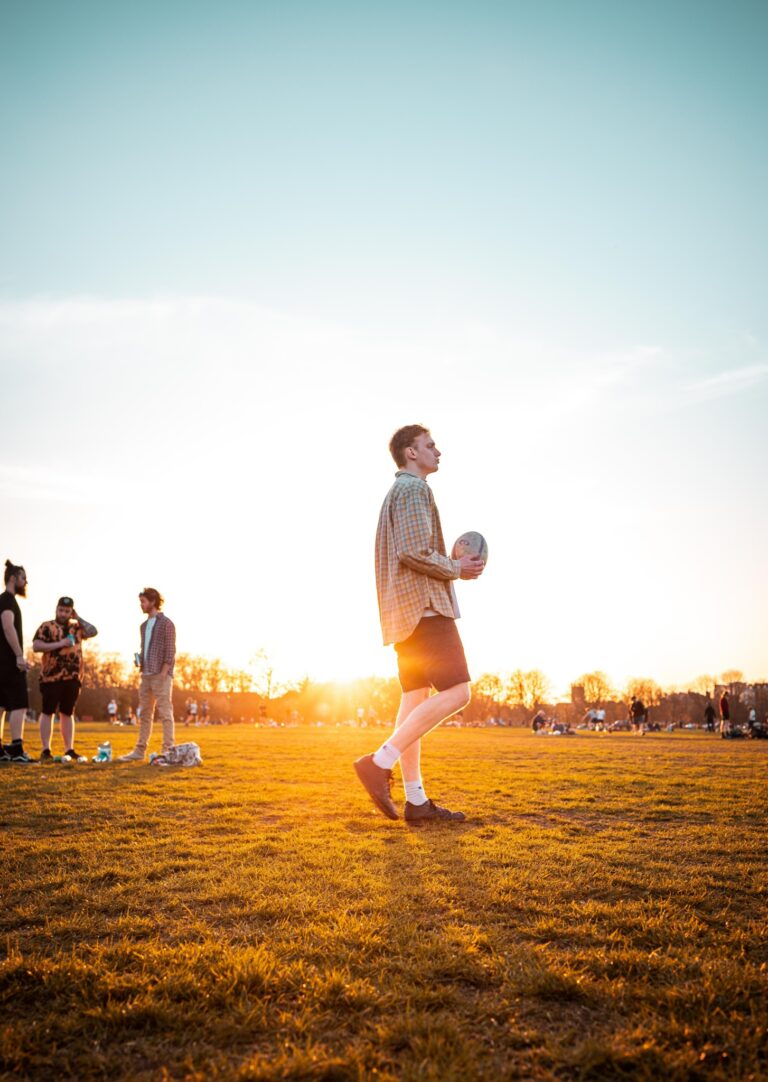 It's absolutely not mandatory to be some super star athlete to enjoy an exciting game of football before our actual star athlete football team takes on USC, or to enjoy a sunny day out at the pool.
UCLA's campus offers many amenities when it comes to sports and recreation, so may as well take advantage of them, right? I'm near certain you've seen others play spike ball out on the grass before the Tongva Steps or witnessed a very passionate game of ping pong in one of the dorm's floor lounges at least once before. Even if you're unfamiliar with those games (I know I am), there's nothing like a learning opportunity while getting in some exercise as a group.
2. Game Night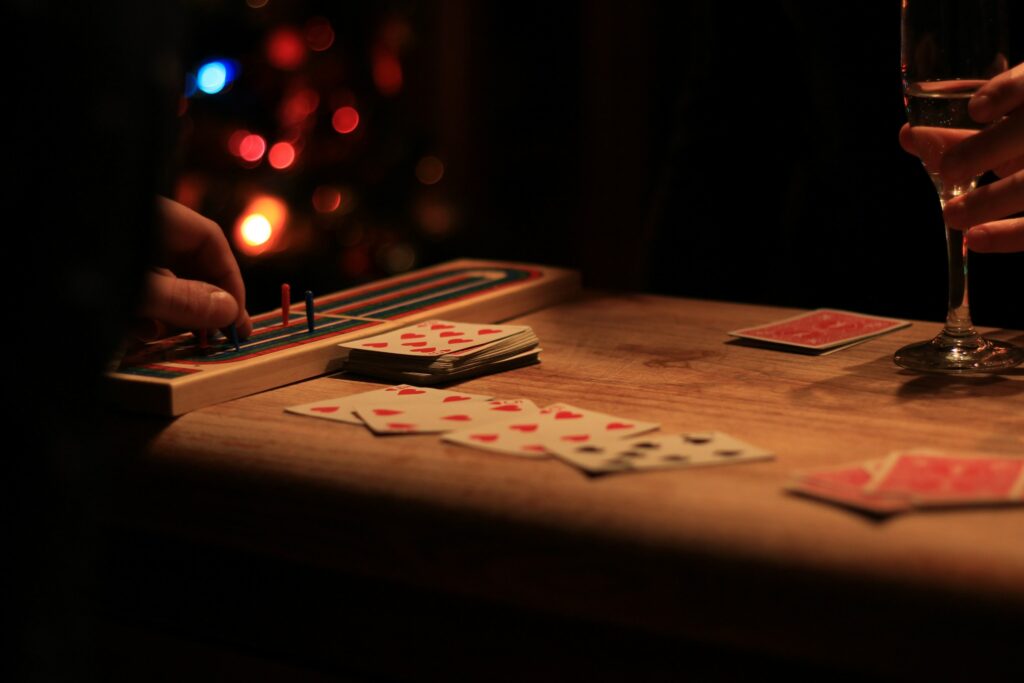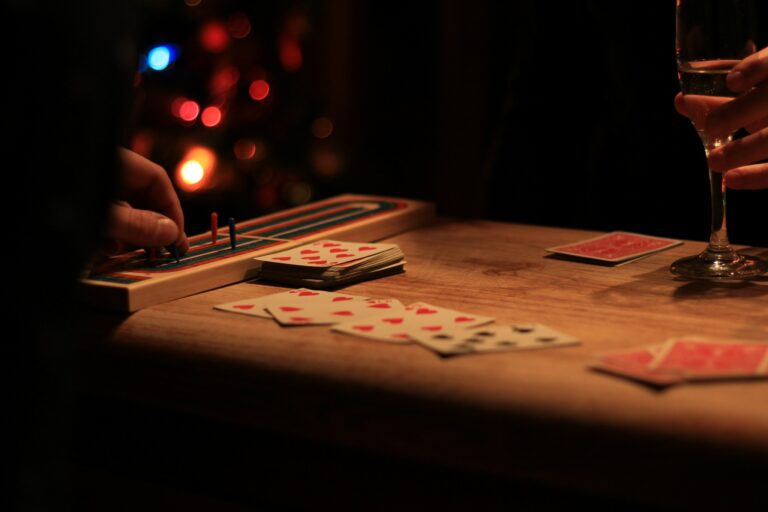 You may assume from that title that I mean watching sports games from the comfort of your dorm and laptop screen, but no. Now, it's time for a different kind of game. That's right, I'm talking of the Mario Kart, Cards of Humanity, and Jackbox variety: it's time for game night.
Dust off whatever board games you may have stowed away in your luggage bags last minute, or if you're lucky, bring your VR headset out for a spin. There's nothing quite like watching your friends blindly stumble into a chair as they virtually fall from a skyscraper in screams. If you're hosting, provide a couple of snacks alongside the gaming and you're sure to have a memorable night of indignant accusations in a round of Bullsh*t, or judging your friends' past (and heck, present) life choices with Truth or Dare.
Take no further proof than sophomore political science major and seasoned game night host Adam Jacobsen, "Yeah, we had so much fun playing games last time that we actually completely forgot to drink… water. Water."
1. Movie Night
Step one, get this (a) projector.
Step one, get this (a) projector.
Step two, profit.
Nothing tops a nice get-together of friends in your own makeshift theater. Shove a few lounge couches or chairs together and voila! Now you can either use a monitor in your dorms (a flat screen if you live in Hitch), hook up your laptop to one of the TVs in your dorm's lounges, or simply blast the aforementioned projector against any large, blank wall (lounges again, are a popular option). Grab some popcorn and drinks, or even that leftover cookie from De Neve will do, and sit back and relax for a few hours of unadulterated cinema (and helpful commentary from your friends). Although, I suppose you won't be doing much relaxing if the movie ends up being a horror slasher. Or if you're doubling over thanks to the random Youtube video your friend sneakily pulled up on your laptop. Either way, the choice is up to you.
0. Self Care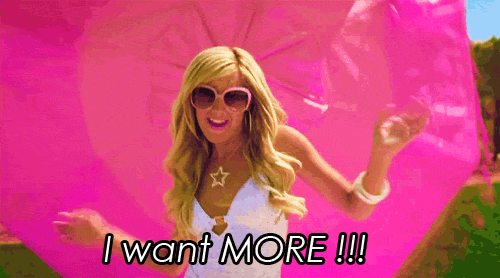 SURPRISE!
You thought that was the end, didn't you? Well too bad, because you just got PUNK'D. Punk'd with self care. Regardless if this is done alone or with others, some relaxation and a face mask will never do you wrong. Take some time off for a well-deserved break. Don't stress about oncoming deadlines during this allotted time–hell, don't even think
You are but a mindless blob of jellyfish. Treat yourself to some nail polish or an indulgent Amazon purchase you've had hanging in your tabs for months now. Especially if you're not a total extrovert, all that group activity and interaction might have you more drained than a desert raisin by the end of the day. So be sure to recharge properly and pat yourself on the back for socializing so much. Good on ya.