Iowa City contains some amazing gems that get hidden by Hawkeye hysteria. College-age people make up the majority of the downtown area (mostly during the school year) but that's just part of the atmosphere. In Iowa City you'll find incredible art, food, drinks and history around every corner. The feel of a bustling, big City all packed into a small-town feel describes the charm here perfectly. A trip to the Hawkeye nation will remain much more rewarding than you'd expect.
If you only have a day in Iowa City, this list will guide your speed run:
7 a.m. Bread Garden Market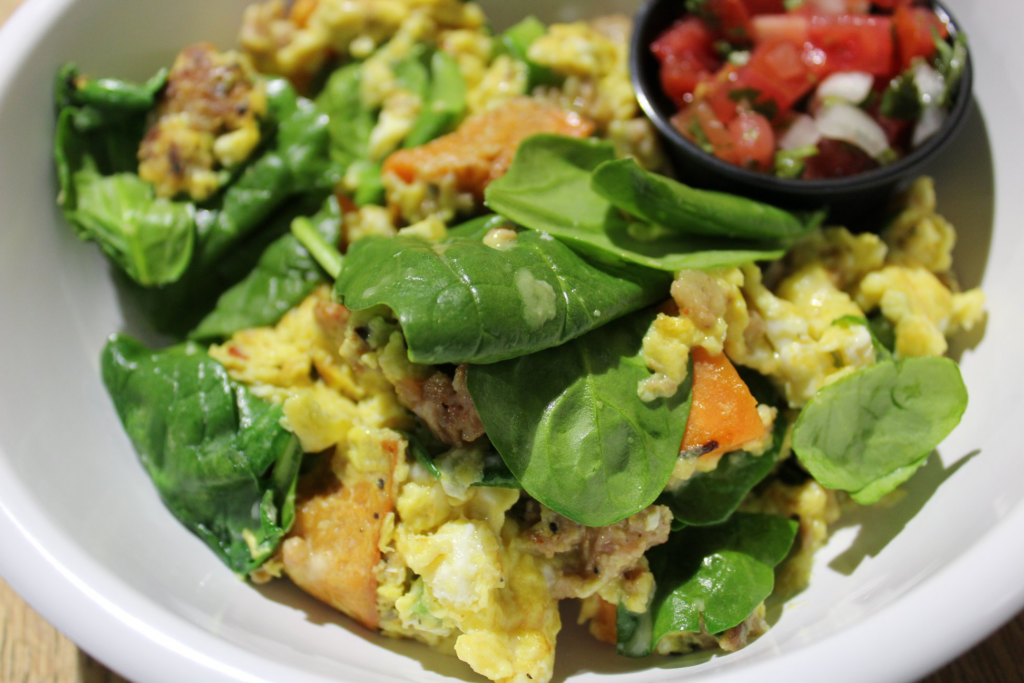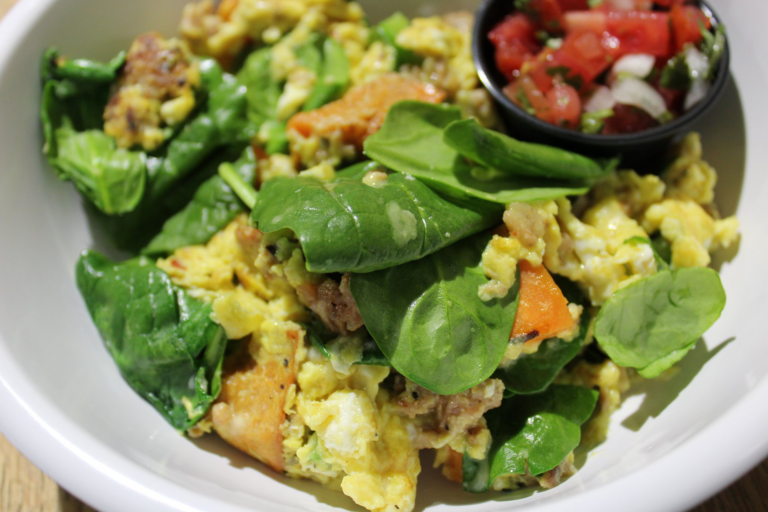 The perfect place for a quick and delicious breakfast. Before you write off this place as just a grocery store, take a minute and look around. You'll see a coffee counter, a deli, a bakery, a restaurant and a cute wine selection. Welcome to your Iowan Ikea. The simple breakfast scramble here stays faithfully delicious. You've got your eggs, your protein, your carbs and your starch. Imagine a chipotle bowl but for breakfast. You can also choose from freshly made donuts, granola, scones and muffins. The Bread Garden remains your oyster. Don't forget about the coffee shop either. Their Vietnamese iced coffee contains the perfect amount of sweetness. Before you head out make sure to grab one of their fresh loaves of bread that's still warm from the oven.
8 a.m. Devonian Fossil Gorge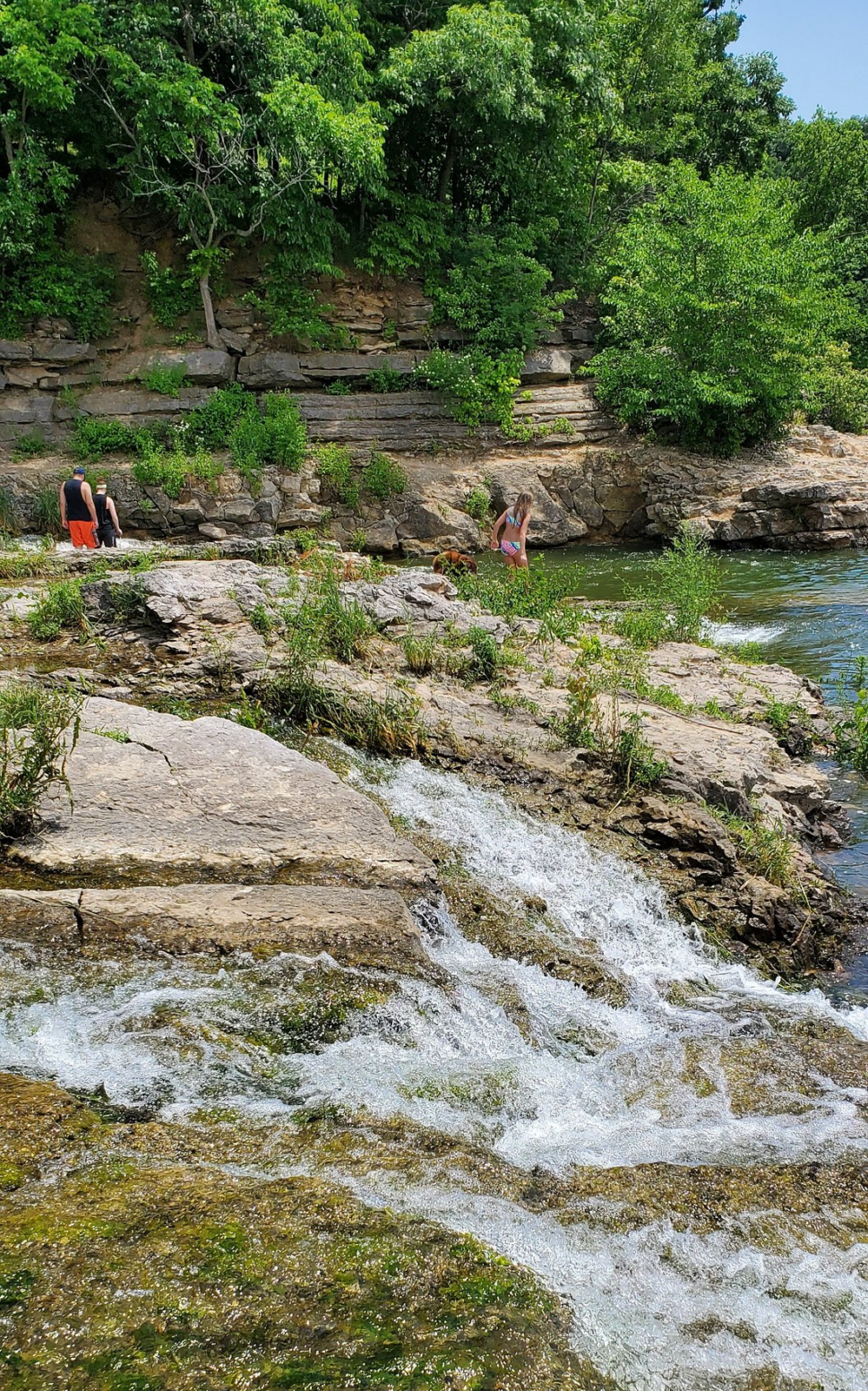 Now this starts off your morning of learning. Hiking trails surround this amazing prehistoric site of the ocean floor. Go and explore but make sure you enter the gorge through the main entrance. This way you can grab a map and look at the history. The map will show you main points of interest and you'll learn about these spots as you go.
"I've been there like three times already," University of Iowa Sophomore Mikaela Terrance said. "It's just like an open area with like rocks and water which sounds like whatever, but in the rocks there are tons of fossils and stuff. It's super cool to look at and very peaceful."
Though it may feel tempting, don't take any fossils. You don't want to get fined during your trip. You'll need to settle for some amazing photos instead. You might run into some kids on a field trip. If a kid tells you that they found the biggest tadpole ever, believe them. These kids will show you some of the coolest things that you might look right past.
9 a.m. DAYDRINK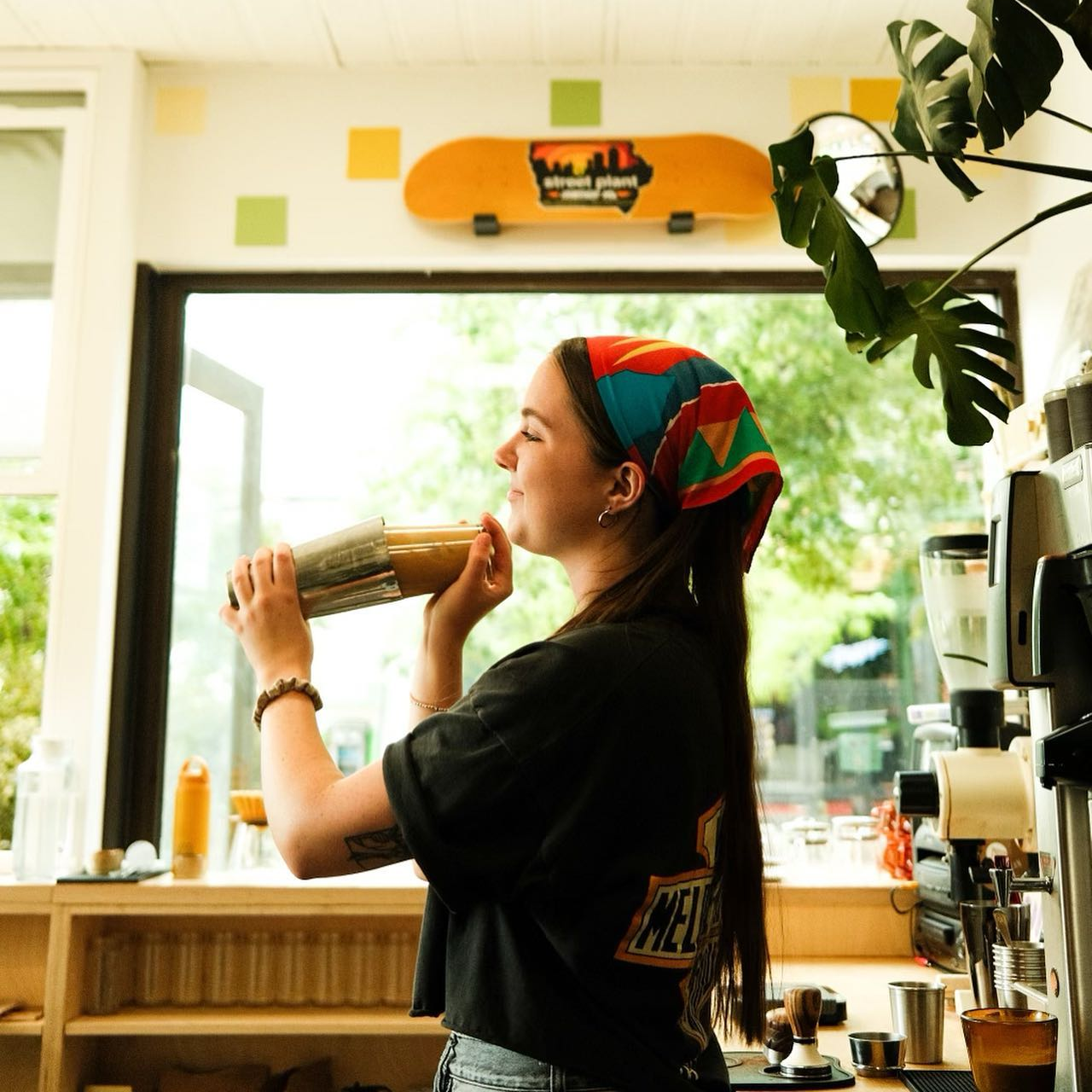 After all that exploring, you'll need a pick me up or some hydration. DAYDRINK offers some of the most delicious drinks. They bring a whole new meaning to the word fabulous. They pride themselves on being sustainable by serving their drinks in mason jars. Not just eco-friendly but also super cute. The jungle of plants, delicious smells and staff that knows how to whip up a mean latte creates a relaxing atmosphere like no other. I highly recommend the Get Figgy With It latte. Whether you choose espresso or macha, it'll change your life.
10 a.m. University of Iowa Museum of Natural History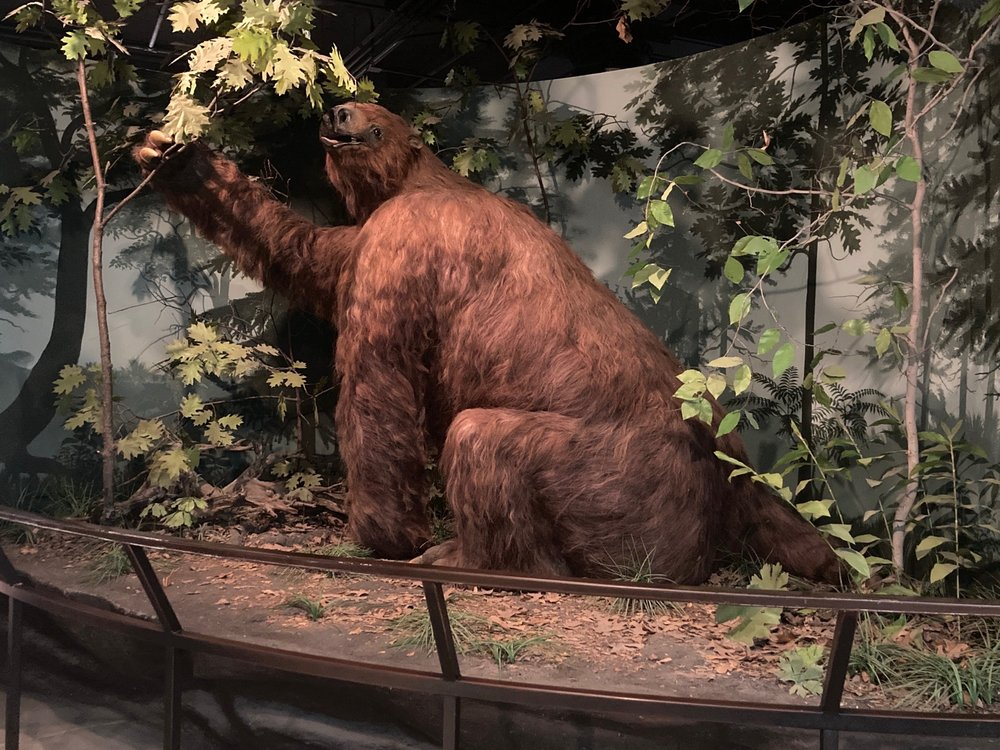 You'll find this gem nestled in MacBride Hall right on the Pentacrest. It may look unassuming but don't let that fool you. First off, you get to see my personal favorite: Rusty the giant sloth (the biggest sloth you'll ever see). This free museum holds so many amazing exhibits and fun fact: many of the animals were collected by University of Iowa Faculty and students. You'll want to see every exhibit, but definitely check out the 360 Hawaiian bird sanctuary.
11 a.m. Old Capitol Museum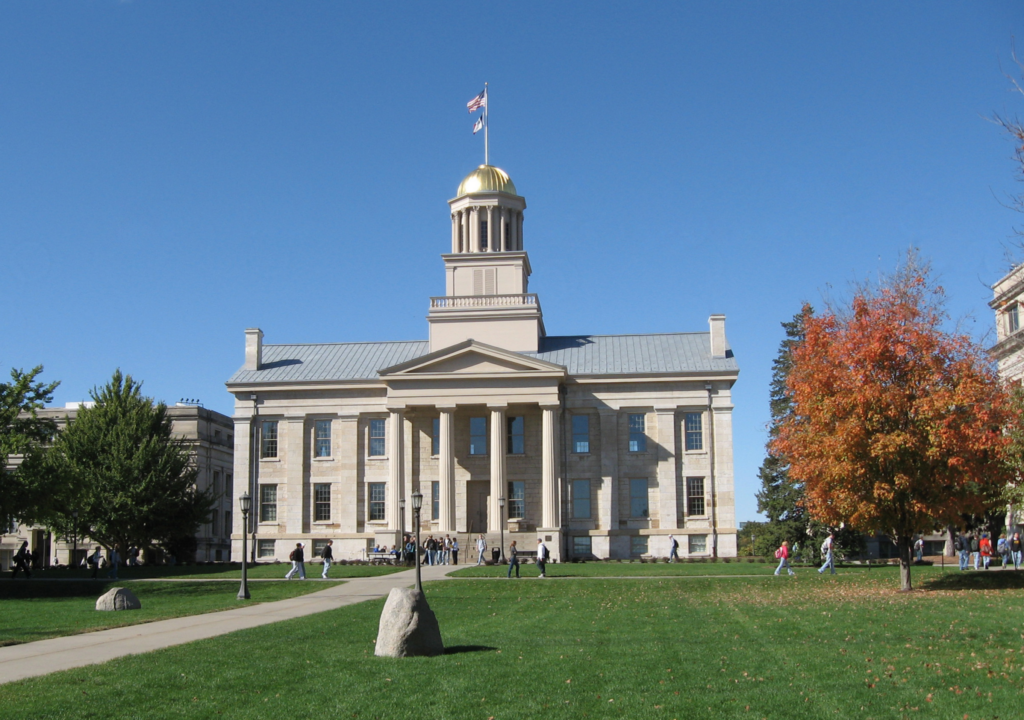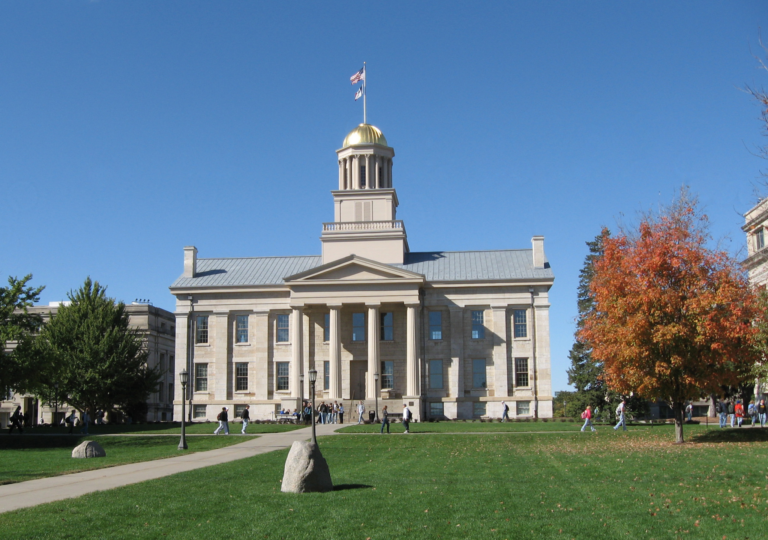 Welcome to the number one historical icon of Iowa City. All Iowa visitors must stop here during their visit. This former government center features the iconic gold dome found in the University of Iowa's logo. The inner workings of this building showcase local history such as the senate room and the building's original bell that got saved from a fire in 2001. Don't forget to check out the gift shop for a souvenir too.
12 p.m. Stanley Museum of Art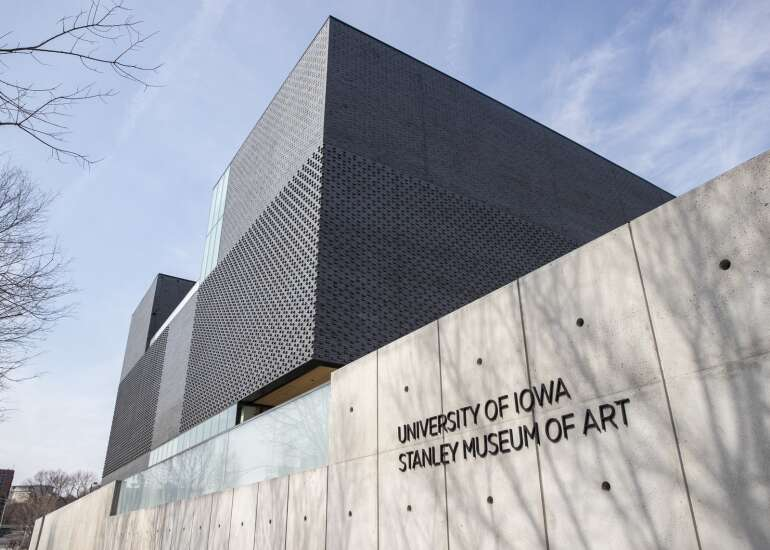 A free art museum? This dreamy and brand-spanking-new museum contains three stories of classic and modern art. The flood of 2008 destroyed the museum's original home on the Iowa River, but now you'll find it thriving next to the main library. Jackson Pollock's mural from 1943 graces an entire wall here. I also challenge you to look around and try to find the hidden Picasso piece. This place will totally make you feel like the main character in a movie.
1 p.m. Goosetown Café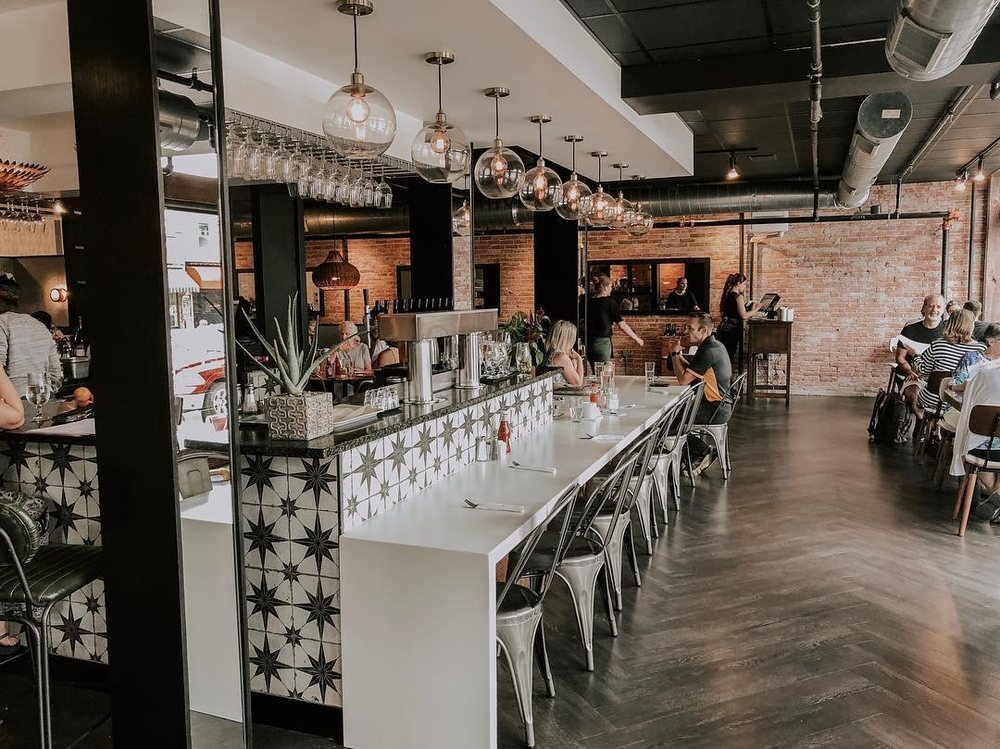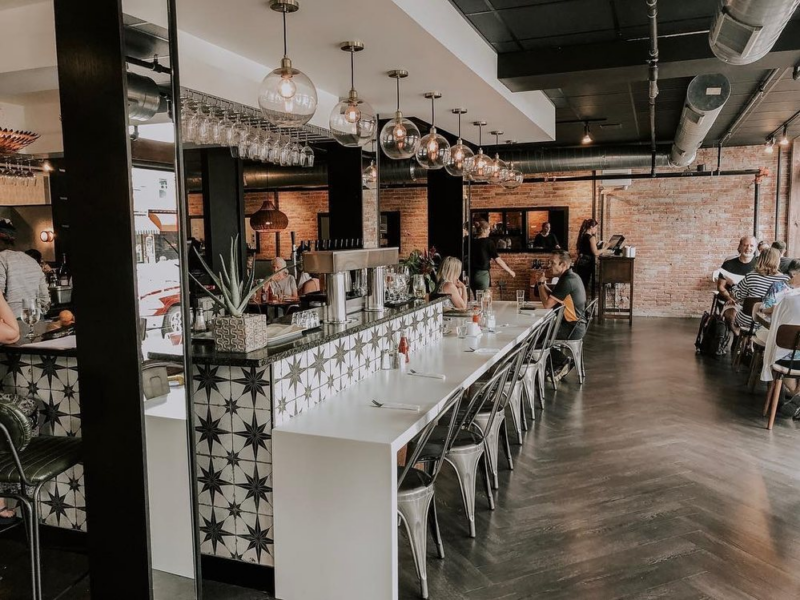 Time to relax and get some lunch. The ambiance at Goosetown lets you take life at a slower pace and enjoy your surroundings. If you can, absolutely get a table outside and enjoy the Northside neighborhood. The modern and friendly environment compliments the detail-oriented shared plates. This place gives you the perfect environment to unwind with your friends.
"Lately I've been going to Goosetown a lot with my friends for brunch," University of Iowa catering operations manager Chelsea Reeve said. "I love it. The outside is really nice especially if the weather is nice and the inside is really cool and vibey. It's very Iowa City."
Although their menu lies on the more expensive side, the flavors make it worthwhile. Just take a listen to their brioche French toast: streusel, lemony crème fraiche, fennel honey and bee pollen. You may think it sounds bizarre, but why are you salivating? They also offer super refreshing and fun mocktails. Their rotating menu adds a challenge and an opportunity. Try out their current menu so you can come back another time for something new.
2 p.m. Terry Trueblood Recreation Area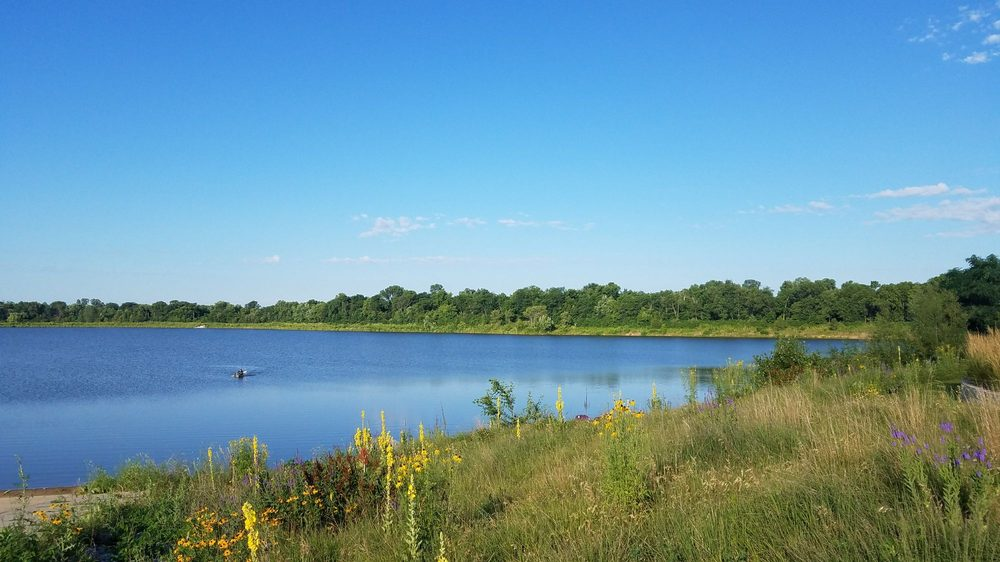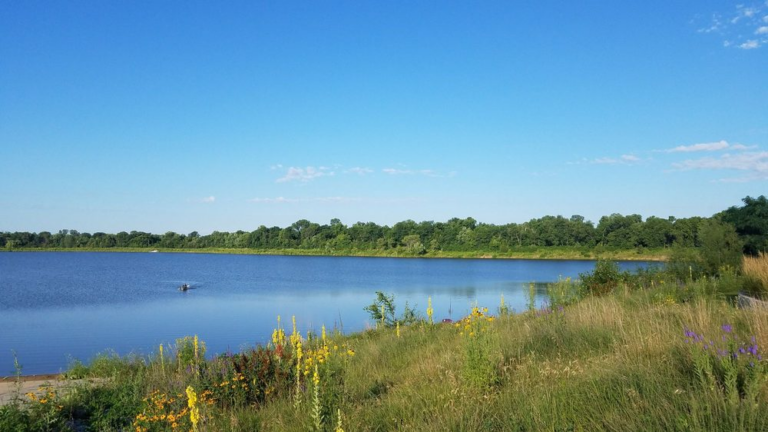 After a satiating lunch, Trueblood calls your name. At first glance it's just a lake with a track-like path surrounding it and a tiny beach-like area with a gazebo. You'll think yeah, this place is cute but what's so special about it? Well, the stand right next to the lake offers water activities like paddle boards and kayaks you can rent for an hour. This place has you covered whether you're just looking for a walk to help your food digest or want some fun on the lake.
3 p.m. Wilson's Orchard & Farm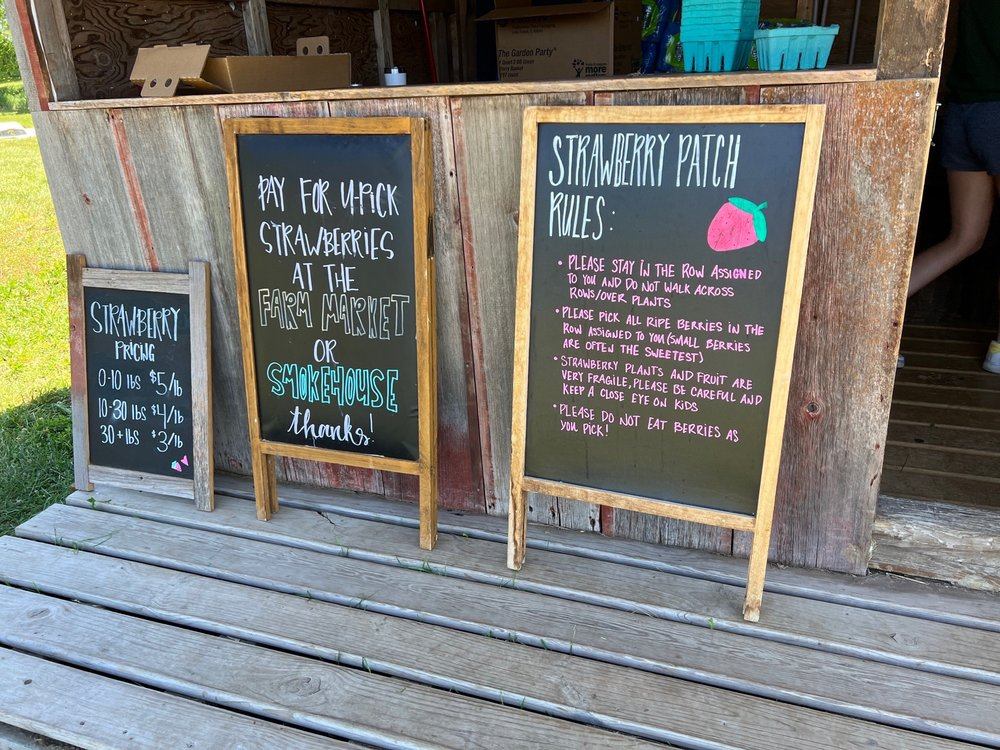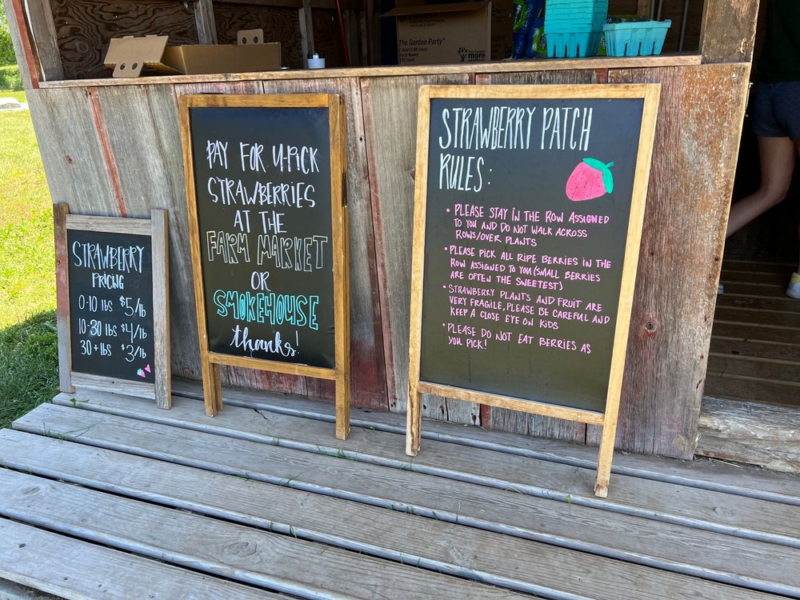 The orchard truly offers more than you can imagine. Wilson's stays worth the 10-minute drive from downtown. You can pick apples, strawberries and tulips all in one place. After you feel all picked out, head over to the gift shop or their smokehouse. At their gift shop you can pick up homemade trinkets or food items like their amazing strawberry rhubarb turnovers. At their smokehouse you need to try their famous cider. The cider will change your life.
4 p.m. Artifacts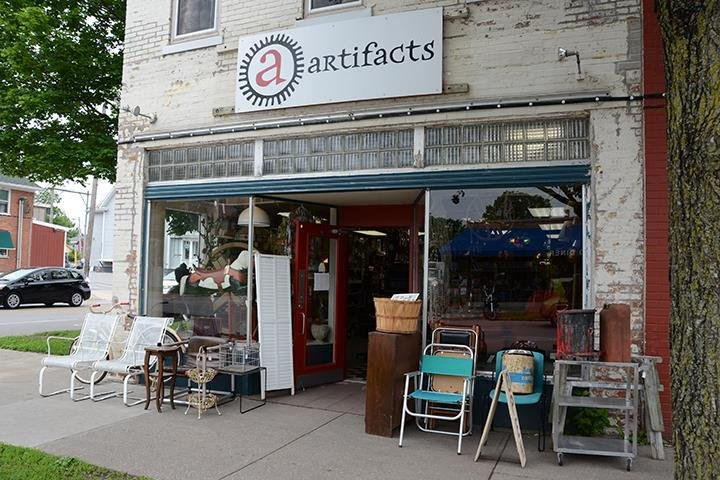 Also seen as the Willy Wonka Factory of antiques, Artifacts holds some of the coolest local finds. You can find pretty much anything here from clothes to furniture to home décor. The store appeals to our eclectic lovers out there. Their organized chaos creates a jungle of antiques to venture through. Honestly, this place is quite cramped, but the curated curiosities are well worth it.
5 p.m. Prairie Lights Books & Café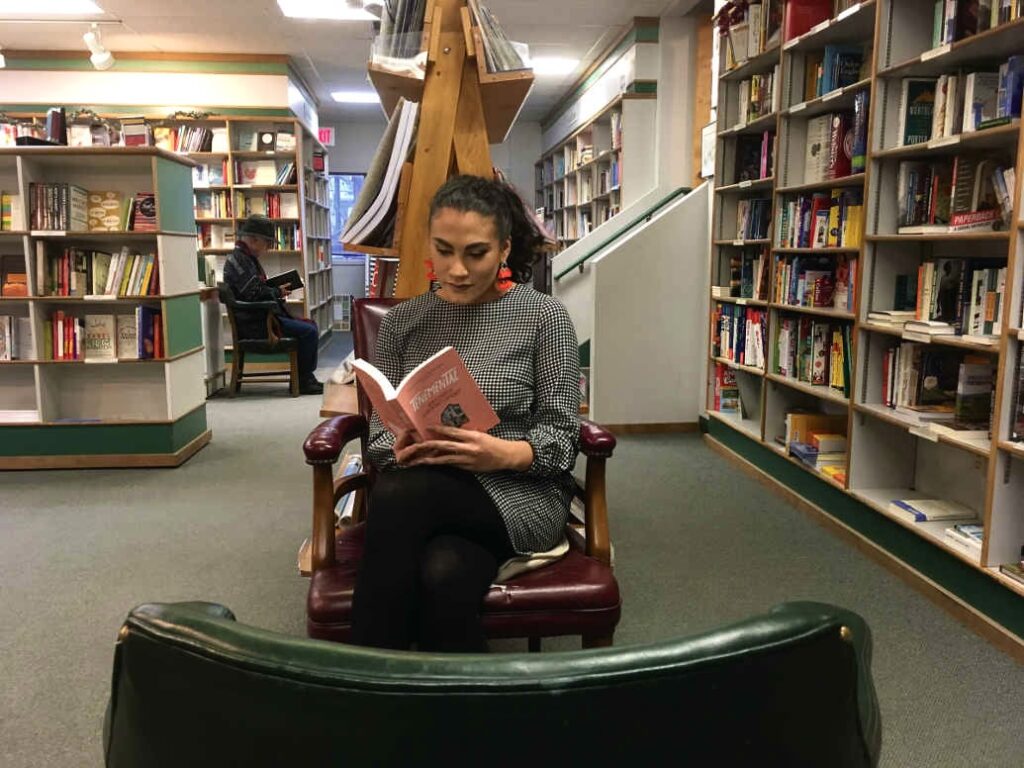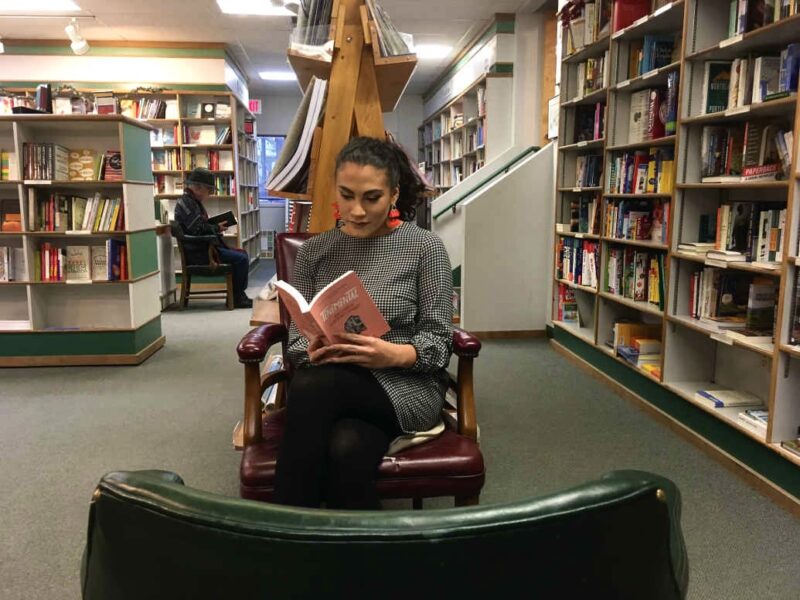 This place looks, smells, tastes, sounds and feels like quintessential Iowa City. How does a bookstore earn that title you ask? Well, it starts at the University of Iowa Writer's Workshop and ends up on the shelves here. This slice of heaven for independent bookstore fans delivers prime reading options on all three levels. The immaculate vibe in here and the café upstairs doesn't compare to any of the other coffee shops in Iowa City. Enjoy an environment where you'll find someone reading in every corner and make sure to check out the Iowa book section to support local writers.
6 p.m. Big Grove Brewery and Taproom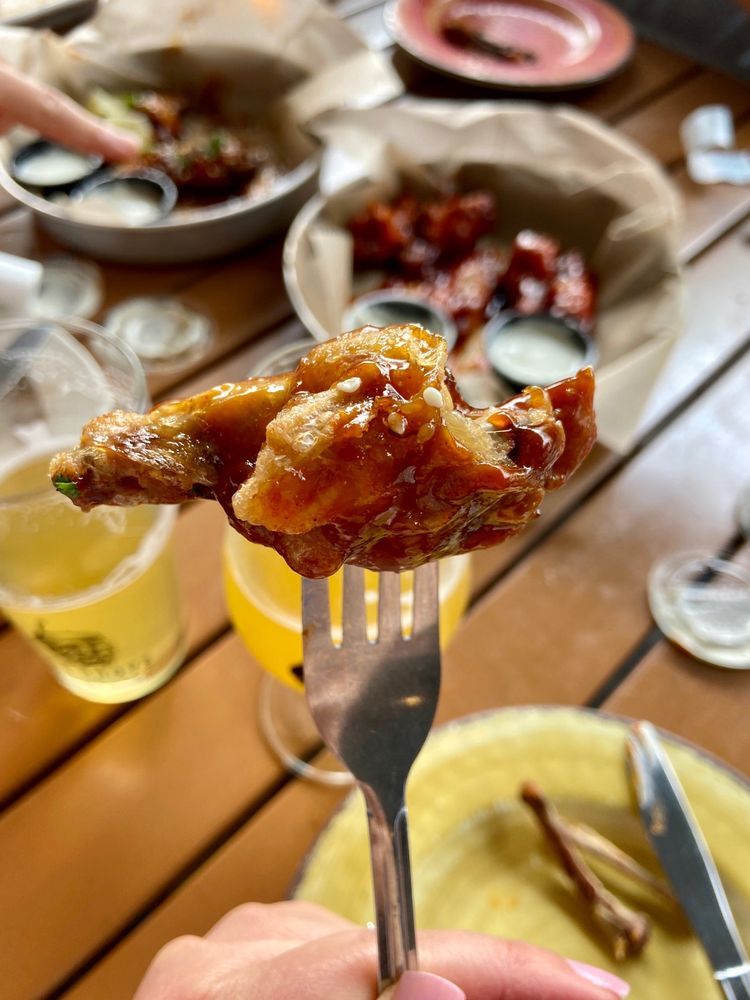 After you finished your tour of Iowa City arts and nature, get ready to dig into the life blood of this college town: beer. Each drink from their taproom comes straight from the in-house tankers piled into the warehouse front. The taproom's kitchen provides the perfect opportunity to start the night with a couple appetizers and homebrewed drinks. Start off with two fan favorite options: the cheese smothered fondue fries and the crispy fried cauliflower wings. Don't forget to order a signature Easy Eddy, Big Grove Seltzer, or Tailwind to boot (taking home a 6-pack doesn't hurt either).
7 p.m. Basta Pizzeria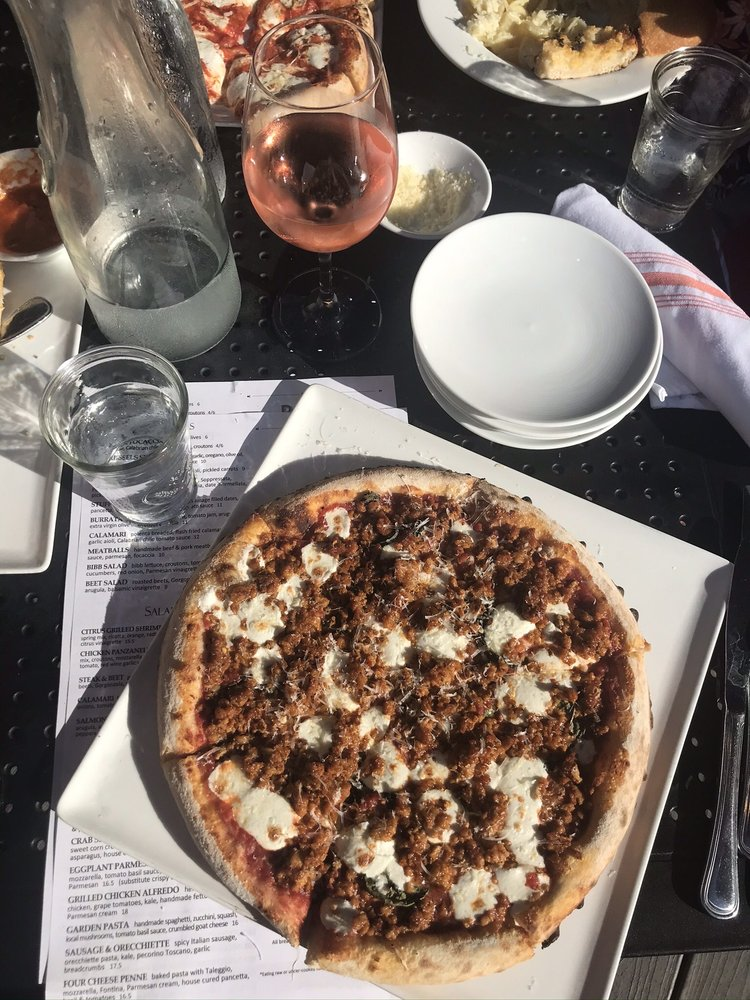 Don't let Pizzeria in the name fool you. Basta stands as one of the best fine dining spots in Iowa City. Yes, it leans on the expensive side, but it also strives as one of the more affordable fine dining experiences here. The carefully crafted flavor of each cocktail and menu item absolutely speaks for itself. Anything you order will make you take a moment and compare your meal to the best moments in your life.
"Basta is my favorite place," University of Iowa Junior Rohan Patel said. "Their food? Delicious. And their drinks? Amazing. My favorite drink is the Man About Town. I'll go with friends or even by myself because I just love that place so much."
For our vegetarians out there, the garden pasta always gets raved about. Especially if you love goat cheese then that dish will win over your heart. The calamari appetizer will surprise you as the menu's dark horse. Patrons claim that the calamari wins the title as the best calamari they ever eaten. Hard to believe it since it comes from an Italian place in Iowa? Yes, but take a chance and surprise your tastebuds.
8 p.m. Aspen Leaf Frozen Yogurt featuring Rocky Mountain Chocolate Factory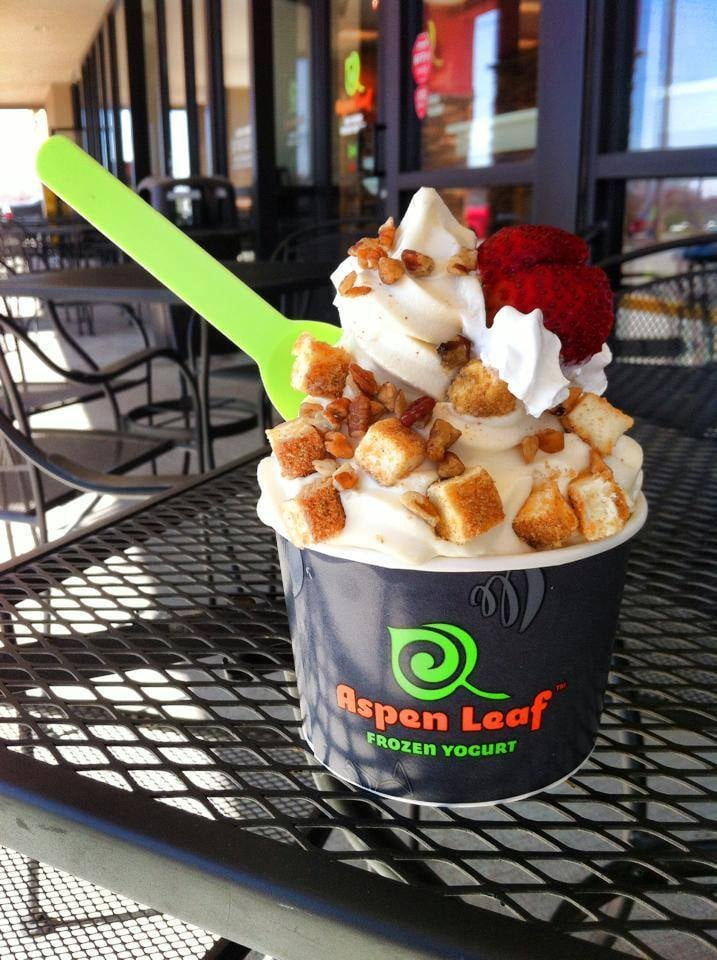 People take their desserts very serious here. You'll rarely find a line here because customers' waste no time getting their dream desserts into their mouths as fast as possible. They offer smoothies, coffee, frozen yogurt, chocolate, caramel apples, fudge, toffee, truffles, gelato and more. You can even get the best of two worlds and get the cold brew gelato. Don't forget to remind yourself of the unwritten rule of vacationing: treat yourself.
9 p.m. Vue Rooftop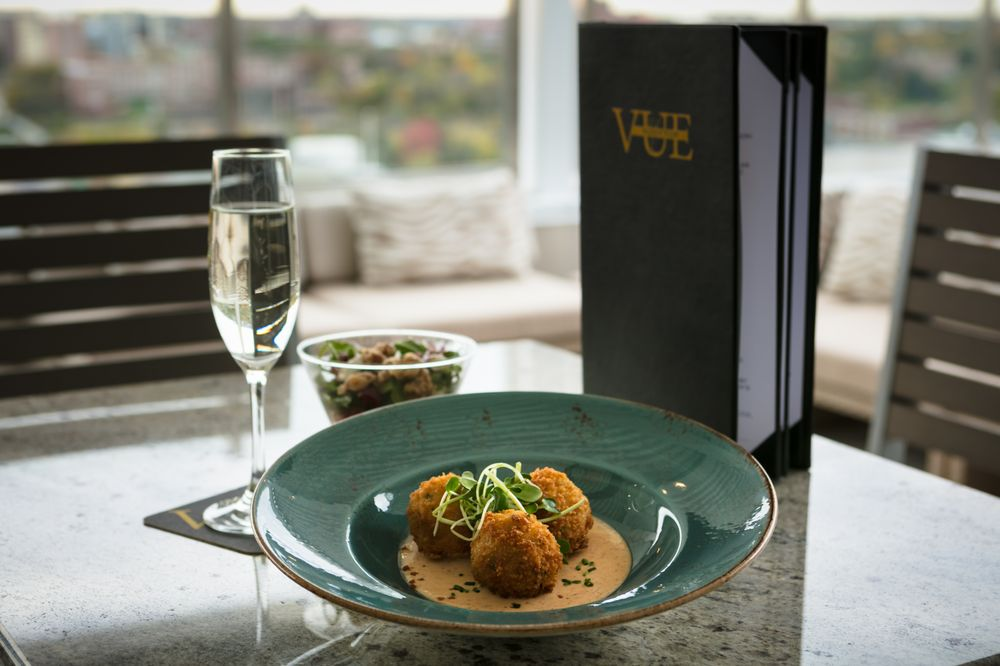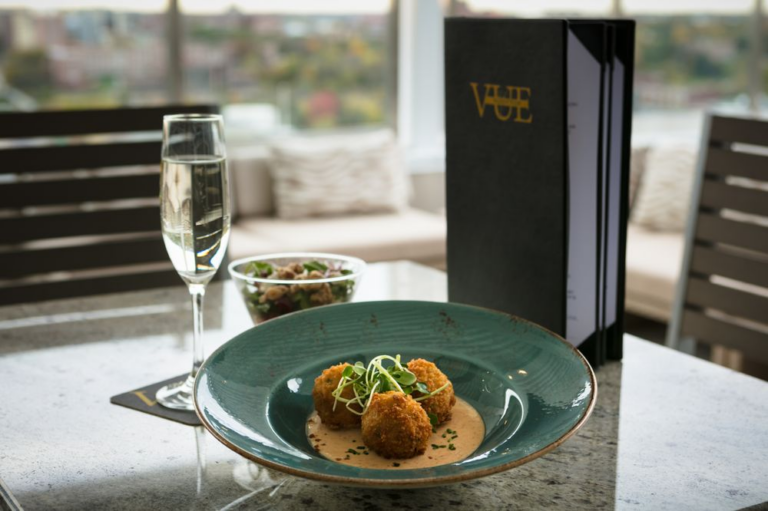 The amazing view (no pun intended) of Iowa City and Chicago rooftop vibes combine to make up the Vue. Sitting on top of the Hilton Garden Inn, made up of windows and sparse colorful lights the Vue will make you feel special. Of course, the University of Iowa mascot's, Herky, statue smack dab in the middle of the restaurant reminds you that Iowa City loves its football team. They also offer great options for cocktail and mocktails alike. Sometimes you can't resist letting yourself live the high life for an hour.
10 p.m. Pullman Bar & Diner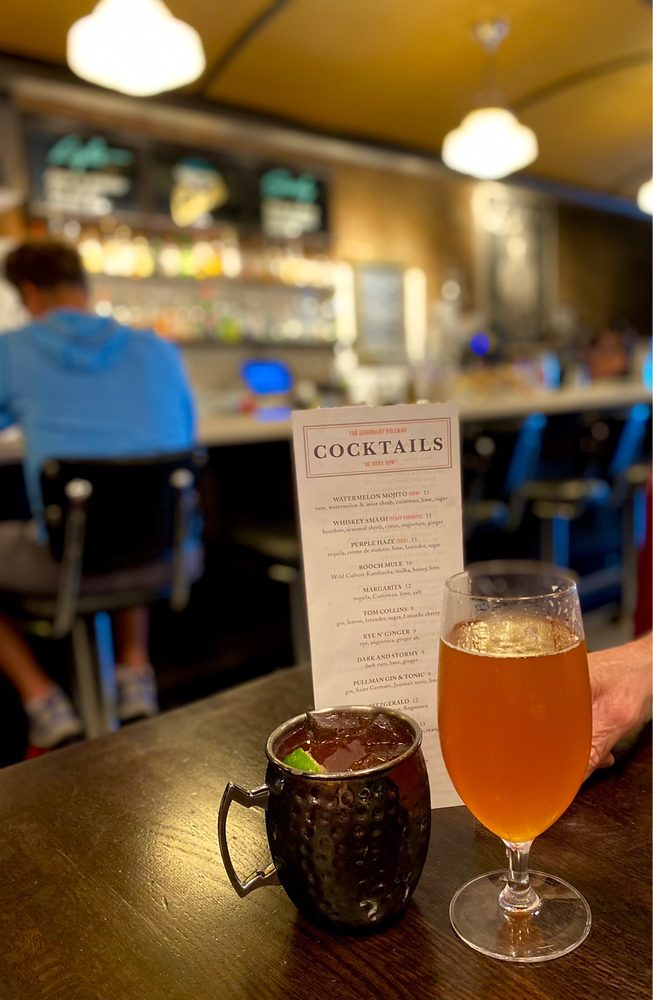 You gotta bring yourself back down to earth literally and metaphorically. Pullman showcases your classic diner foods with a whole bunch of love and a bunch more pizzaz. Imagine gourmet versions of your favorite foods like a good ole burger or a fresco melt. Sitting at the bar gives you the best seat in the house. Not only do you get to see the chefs in action but also the bartenders. They really do make the best margaritas in Iowa City, but honestly, you'll win ordering any of their drinks.
11 p.m. Double Tap (Tap Tap)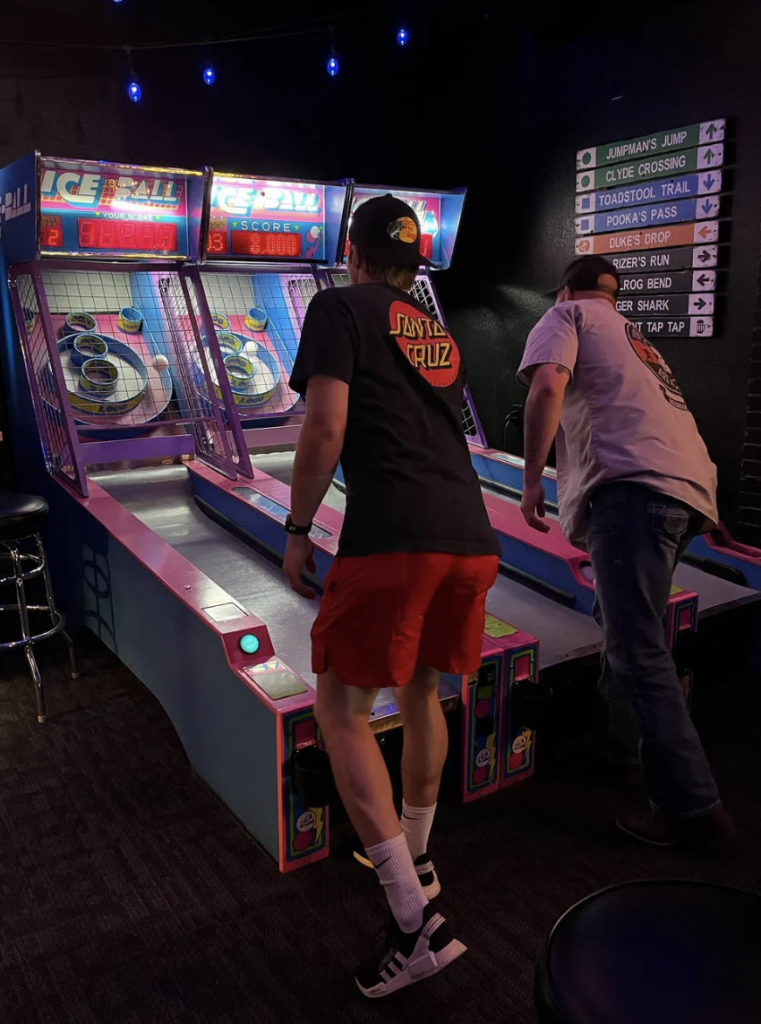 You can finally experience your inner child's dream. Welcome to Chuck E. Cheese for adults. This huge arcade owns tons of throwback and current arcade games like Skee-Ball and Queen Bee. Also, don't worry guitar hero stands tucked away in a back corner so you can rock to your hearts content without any distraction. The only lighting in the room coming from the countless games will bring you a rare sense of nostalgia.
12 a.m. Micky's Irish Pub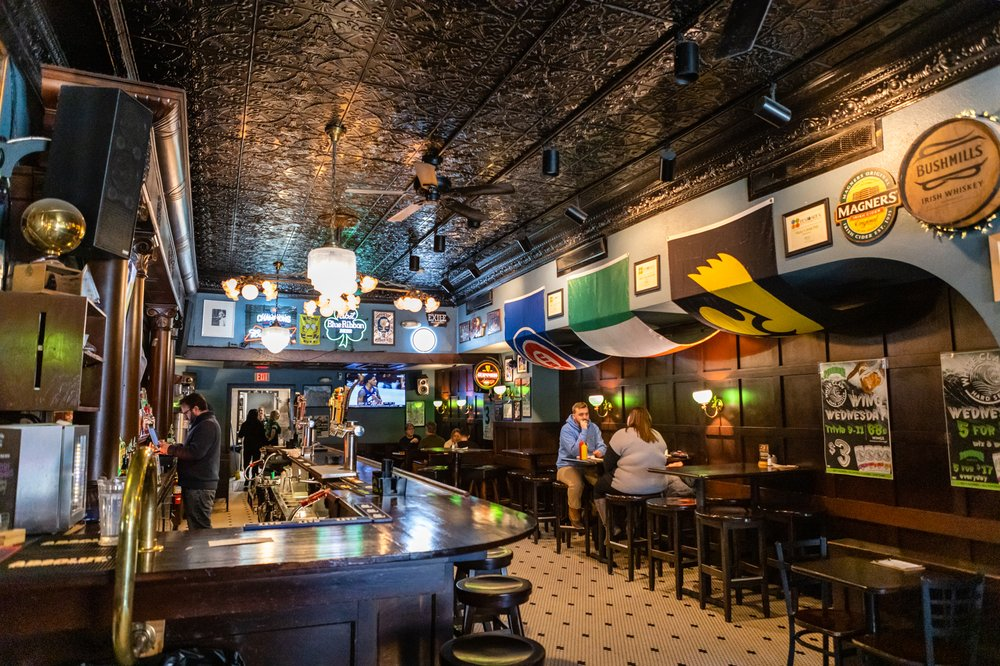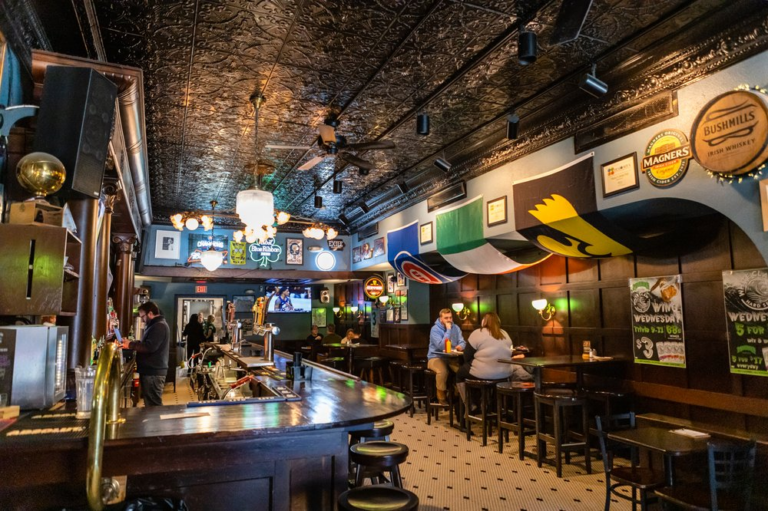 The atmosphere at Mickey's rivals that of a small-town bar. Everyone holds a friendly attitude while enjoying amazingly unhealthy food and drinks. The fried pickles say enough when a pile of piping hot pickle spears show up on your table with their amazing house ranch. They love giving out free car bombs too. Yet, no one actually wants to drink those, but the peer pressure of an entire bar does wonders.
"It's a nice small and intimate pub in the middle of a busy college town," University of Iowa graduate Halie Dombrowski said. "It's in a great location where you can do things afterwards and really get to see downtown Iowa City. Also, all of the workers there are super nice like they're always friendly and give great suggestions on drinks and food. There are always college kids in there too which definitely gives it that Iowa City vibe."
Tuesday bingo nights here also get pretty competitive. Like family reunion games – everyone will cheer for you to win but also want to beat you. Bingo nights get defined by free drinks, shots and sponsored merchandise. If you don't feel lucky, just sit at the bar where you can win a free drink if someone else from the bar wins. Next time you visit try coming to a bingo night for some extra fun.
1 a.m. Joe's Place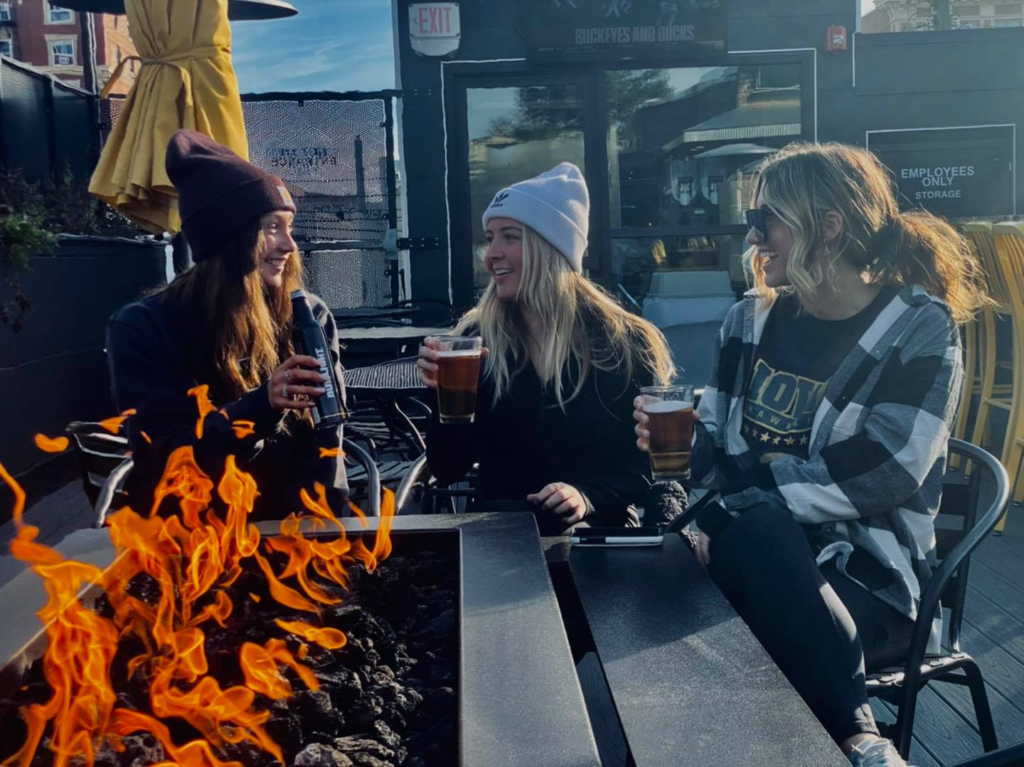 Joe's signals the final stop before bar close. This bar stands as one of the best bars to hang out with friends at and relax. On the first floor you'll find pool tables and dart boards, but the rooftop carries the most hype. Most likely you'll wait in a line to get up to rooftop, but trust the process. The super cozy and casual vibe on the roof perfectly lets you wind down for the night.
"I have really great memories with my friends [at Joe's] and their rooftop is totally where it's at," University of Iowa Senior Emma Foreman said. "It's one of the places downtown that screams classic Iowa City and you kind of have to go there as an orientation."
The rooftop firepit contends as one of the best spots to hang out with your friends and wind down a bit from your hectic day. Stay away from ordering food here though. This place shines in the vibes and drinks department for a reason. Drinks won't cost you over five dollars and hopefully you visit on a five-dollar mule night. If you feel a little more adventurous, the rooftop offers a specialty frozen drink only served up there that's comparable to a dangerous 7 eleven slushie.
2 a.m. Pedestrian Mall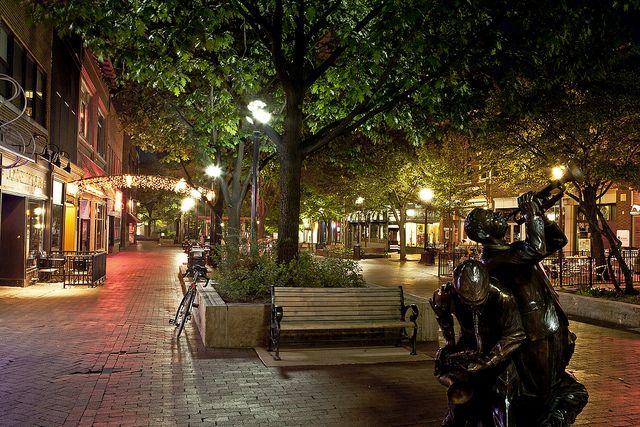 Now that people start heading home and all the closed signs come out it's time to enjoy the beauty of the Pedmall. As you walk around the Pedmall and window shop at all the stores, notice that fairy lights decorate the area. This would make for a great photoshoot break. You'll also find many statues on your adventure and a different design paints each bench along your walk. Don't forget to checkout Blackhawk Mini Park located by the Washington Street entrance. There's always a new installation there that'll entertain you for longer than you think. You'll also find ping pong tables and other games living on the boarder of the park.
3 a.m. Kinnick Stadium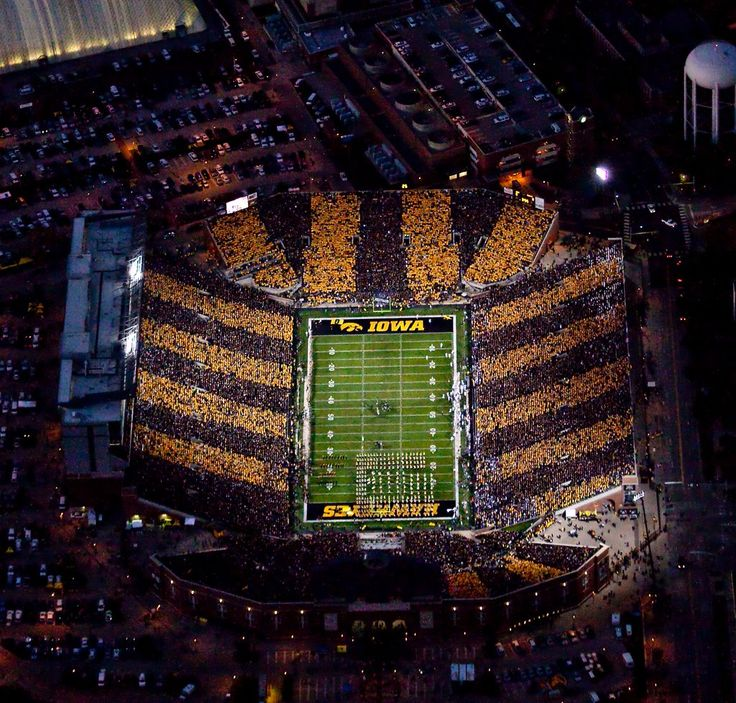 This signals the start of your DIY University of Iowa tour. On your walk over to Kinnick you'll walk past Voxman Music Building, Lindquist College of Education, Stanely Museum, Campus Recreation and Wellness Center, Westside Dorms and a few of the Hospital buildings. You'll notice the eerie calmness of the city at night feels oddly relaxing. Almost as if once the bars close the city shuts down. As you approach Kinnick take a look through its gates onto the field and look at the vast parking lot. You can only imagine the number of tailgaters that grace every inch of this place on a game day.
4 a.m. Carver – Hawkeye Arena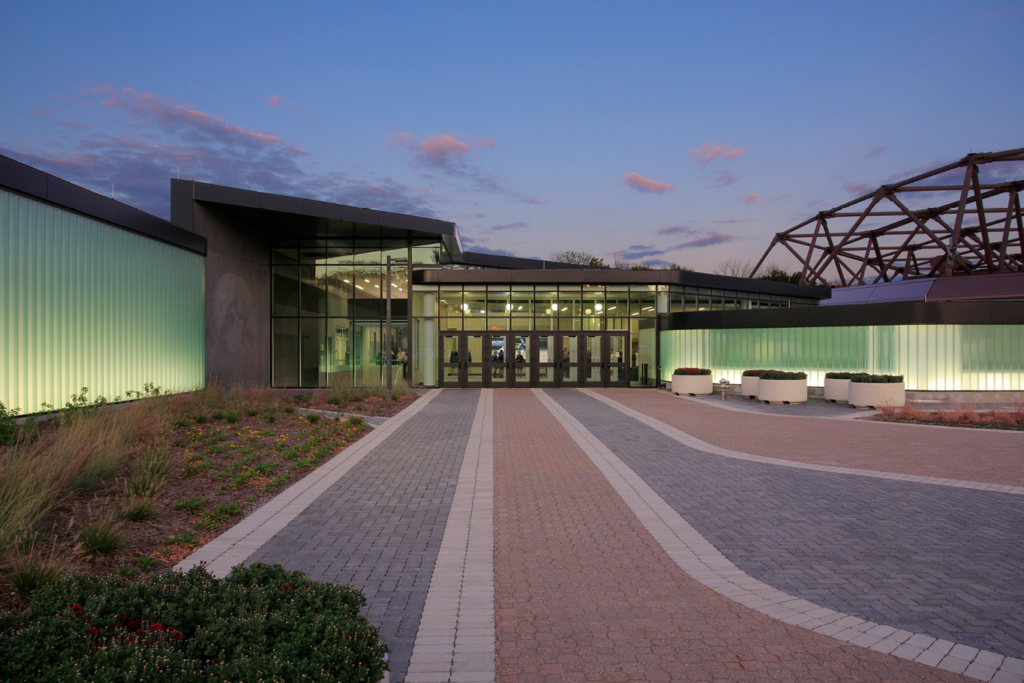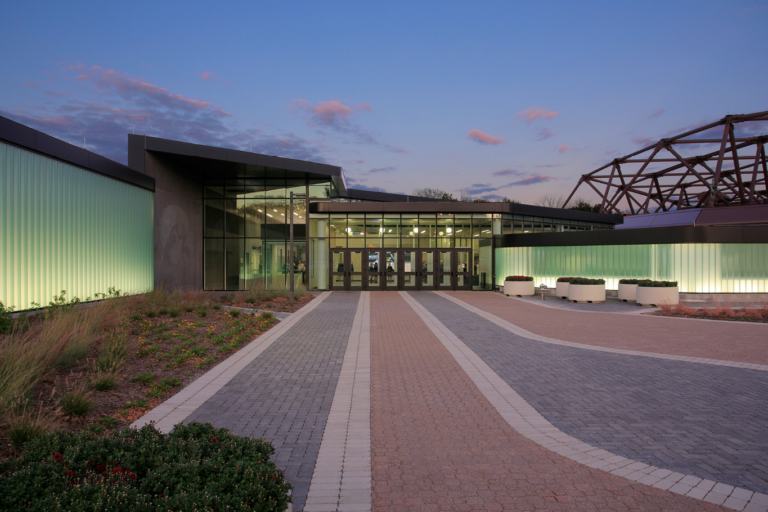 After marveling at Kinnick's size and imaginable tailgates the only valid next stop: the basketball arena. You'll catch a glimpse of the indoor track facility, baseball fields and practice football fields on your way. The cool glass tile walls make it easy to spot. You won't miss a large glowing building. More photo opportunities available here from the Dan Gable statue to the Hawkeye bench. Just imagine how much the construction workers needed to dig in order to fit the giant arena underground.
5 a.m. Hancher Auditorium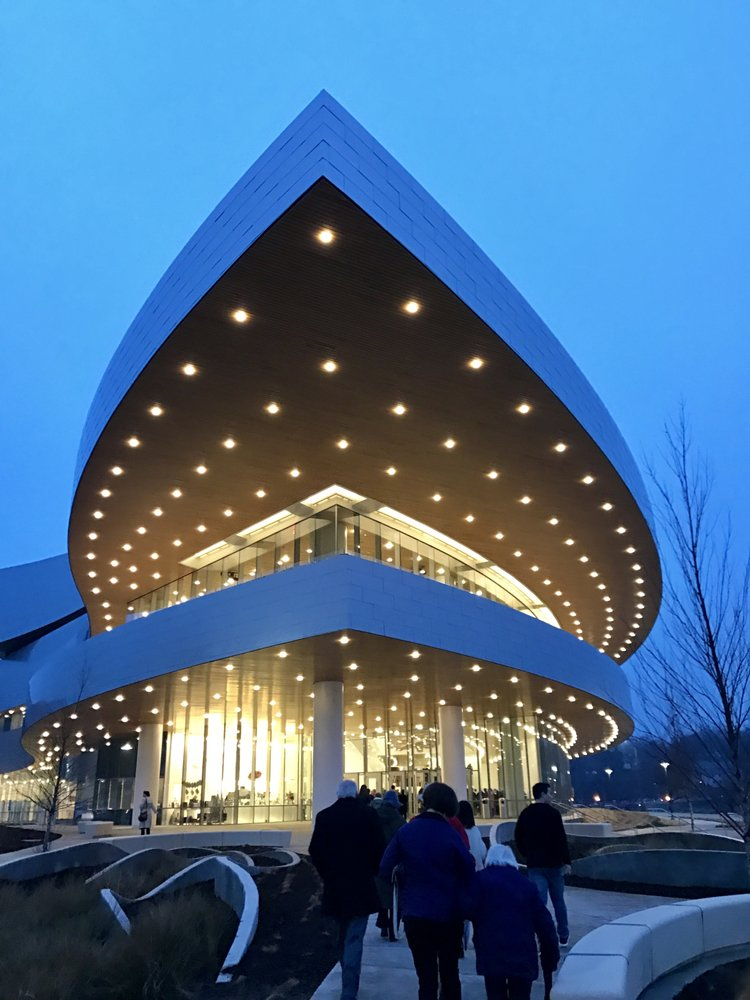 On your way to the iconic performing arts theater, you'll pass by another large chunk of campus buildings. Starting with the dentist building, then onto Hardin Library, then several research buildings, the art buildings and the Theatre Arts department. Amazing photo moments and the beautiful building that is Hancher will reward your long trek. It displays cutting-edge architecture and groundskeeping. In this performance hall, you can find plenty of traveling live shows over the year such as Broadway musicals, dance, and concerts.
6 a.m. Iowa River Sunrise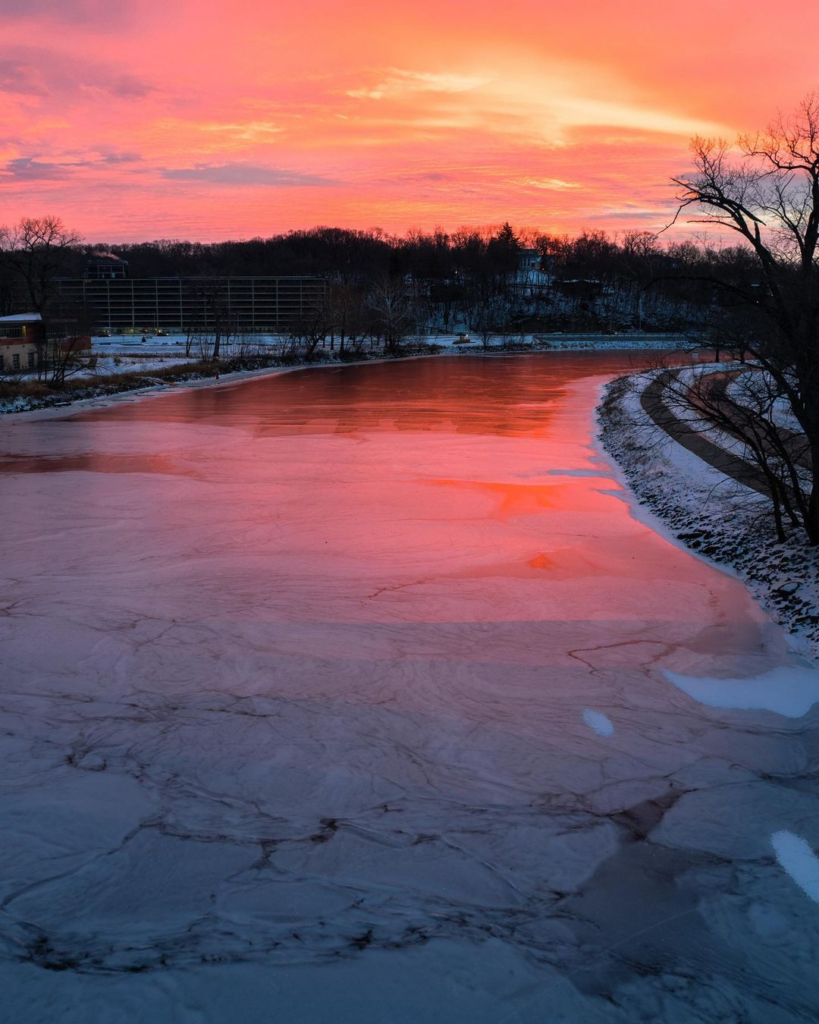 Follow the path outside of Hancher that runs next to the river. You'll see the old Arts Museum that got wrecked by the 2008 flood with its classic saying "Ars longa/vita brevis est" (art endures/life is short). Cross the Iowa Ave bridge and once you hit the English – Philosophy building take a left and follow the path under a small tunnel beneath the railroad tracks. Stick to the far-left path as you pass Iowa Memorial Union (a major student hub) and the advanced technology labs, which looks as if it emerged from a tin foil roll. Before you know it, Hancher lays right in your path once again. Go stand in the middle of the bridge that leads to Hatcher just in time to watch the sun rise over the Iowa river.