On one side sits the green, arid Santa Ynez Mountains, a solid, comforting presence in the distance, and on the other side, the true blue waters of the Pacific Ocean greet you. Located between these two mammoth geographic markers, Santa Barbara sits in the heart of nature. With that kind of landscape at every turn, Santa Barbara locals always take the time to enjoy nature and appreciate the good things in life, whether they come in the form of Mexican food, desserts or alcohol.
Whether you love nature, good eats or clubbing, you'll never want to leave with these things to do in Santa Barbara.
6 a.m. Run by the beach and let the sun kiss your skin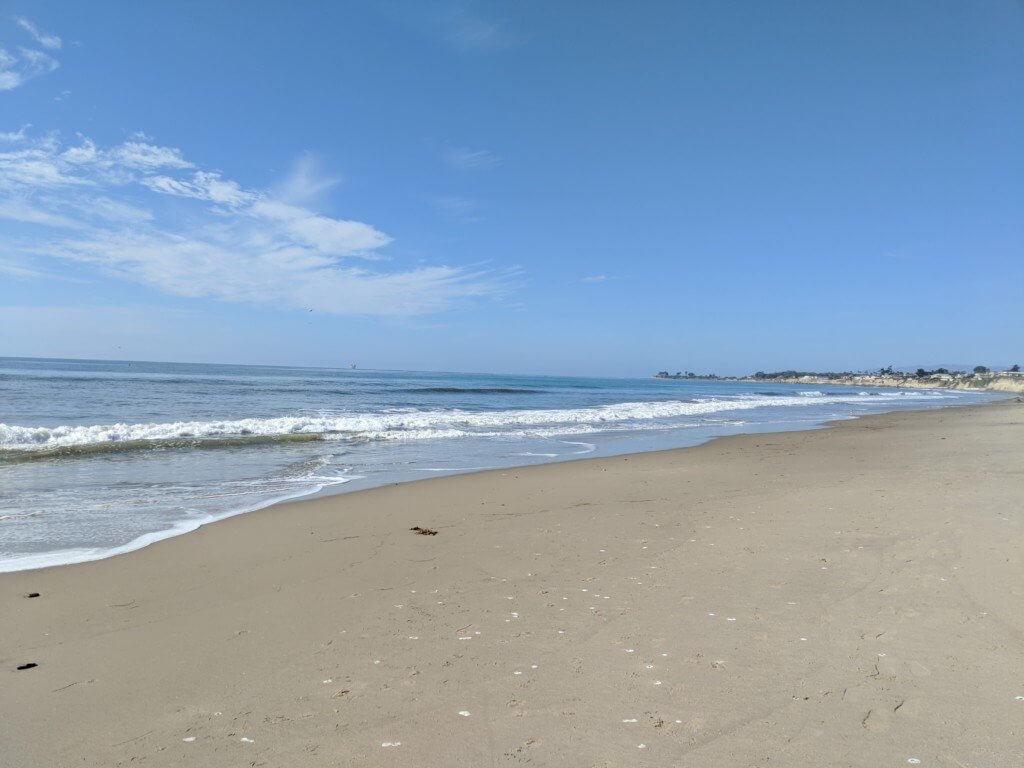 The sun rises early on the coast, so you'll have to wake up pretty early in hopes of catching it. By far one of the most popular activities of UCSB students, running by the beach while breathing in that fresh, slightly salty ocean breeze will delight you. "It's a lot easier to go for long distances when you have the ocean breeze and an awesome view to follow. It's also free. All you need is motivation and a pair of running shoes. You can look good and feel good and keep off the Freshman 15," UCSB junior Alli Chang said. Most runners usually say "hi" to you while you run as well: a touch of Santa Barbara hospitality to start your day.
7 a.m. Catch one of the best views of the ocean at Campus Point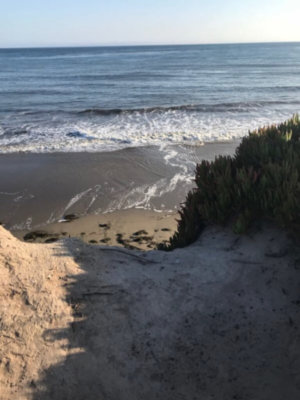 UCSB quite literally sits on the beach, and the beautiful views of the ocean steal your breath away. UCSB's famous Campus Point gives a killer outlook, and works as a quick break as you watch deep blue waves break against the harsh, brown cliffs. On the way to Campus Point, you'll also pass by various wild-looking flowers and shrubbery, indigenous species planted there by UCSB's Environmental Studies program in an effort to get rid of invasive species and restore native ones.
8 a.m. Watch your diet disappear at Crushcakes & Café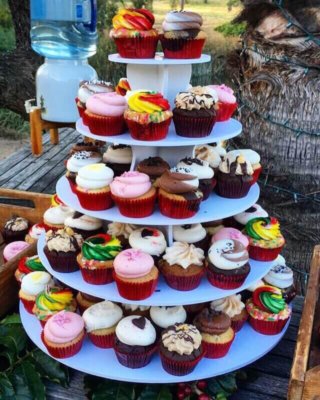 Santa Barbara has plenty of coffee shops you need to try, but Crushcakes's cute and tasty cupcakes and coffee make for a great snack. Fresh after a morning run, a cup of hot coffee and a sweet pastry really evokes that relaxing "ahhh" moment. "College students are always on the go, so sometimes caffeine is a necessity and what millennial college student doesn't like going to Instagram-worthy spots?" UCSB graduate Morgan Lee said. With its bakery offering an assortment of pastries like cupcakes, macarons and cake pops, Crushcakes definitely has something to satisfy your tooth.
9 a.m. Work up a sweat to get to Inspiration Point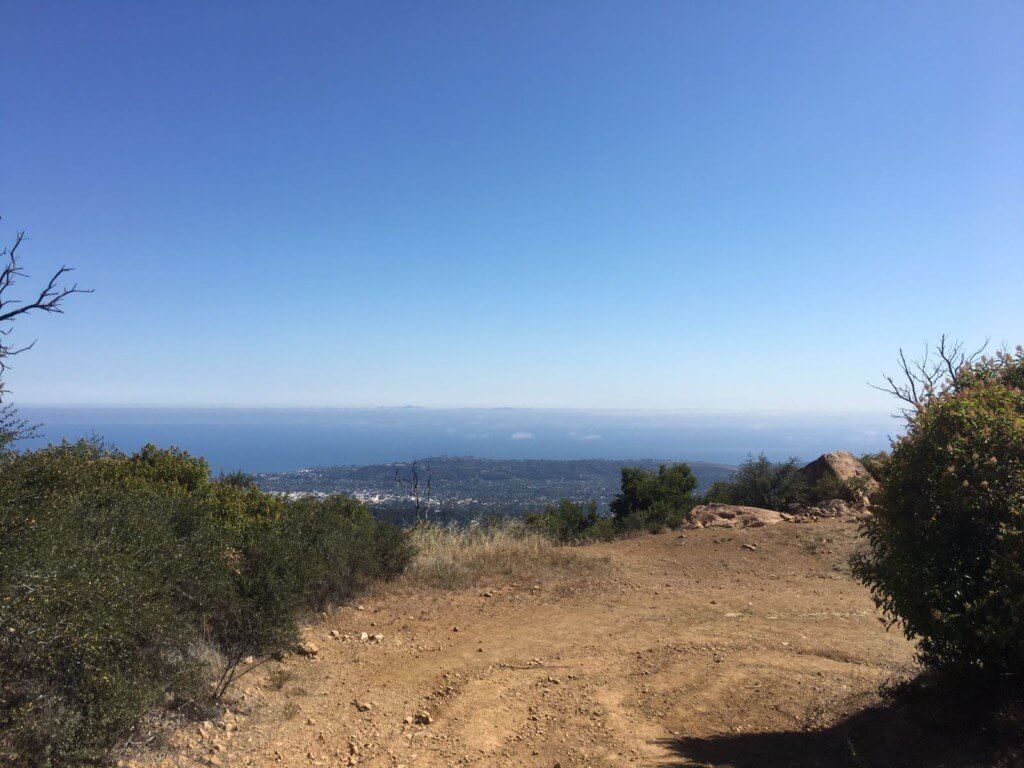 Can you really say that you've explored SB to its fullest unless you hiked? Santa Barbara's main attraction, its beautiful natural landscapes, practically beg for exploration and hiking your way up valleys and cliffs will help you work off those calories you just ate. "My favorite thing in Santa Barbara is to enjoy the natural splendor SB has to offer. Hiking is a great form of exercise and it's fun! Plus not to mention it's a great way to release the stress of being a student. I love Inspiration Point," University of California, Los Angeles junior Amanda Hensley said. Inspiration Point of course, inspires as you look at SB with a bird's eye view after your hike up. I don't know a better place to take some great pics than this.
10 a.m. Hit the spot at Breakwater brunch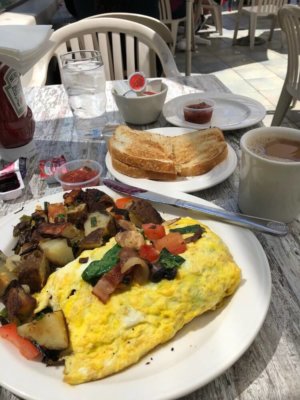 Time for some real breakfast, wouldn't you say? Picture this: a big, fully-stuffed omelet with steam rolling off it accompanied by some home potatoes. Sounds wonderful, doesn't it? Along with its American breakfast menu, Breakwater also has a seafood side such as its signature New England clam chowder and fish and chips. In your post-workout mood, Breakwater will definitely have something to make your mouth water.
11 a.m. Marvel at glass bongs at Fuzion Glass Gallery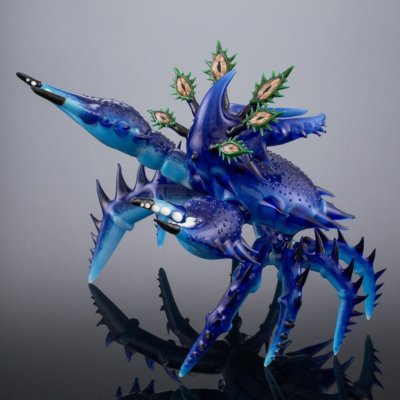 As you walk through Santa Barbara the unmistakable sour smell of weed hits you in the face. The grass has ingrained itself deeply into SB's culture, and no matter where you go in SB, the scent of weed will greet you sooner or later. "There are actually a lot of museums in SB that I think are pretty cool if you're into that. I think they're fairy cheap or free too. I like the Fuzion Art Gallery. It's a bong shop but they make dope bongs," UCSB graduate Lisa Chen said. Artists have created these bongs out of colored glass to function as bongs, but they hardly look the part. You don't have to smoke weed to enjoy this gallery's beautiful pieces.
12 p.m. Time travel at Santa Barbara Museum of Natural History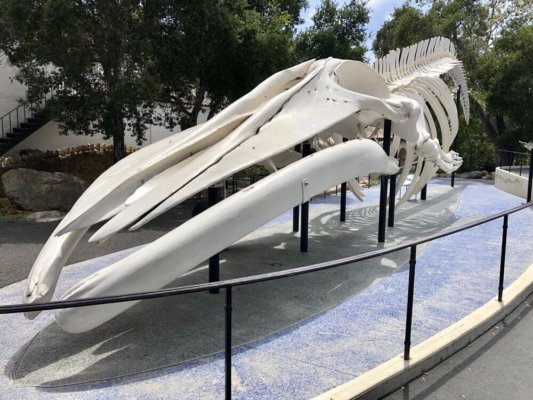 If you haven't noticed already, SB locals really value the nature around them. Wouldn't you, if you lived in a beautiful place like this? This museum has about everything: animal specimen, gems, Native American artifacts, a planetarium and more. Anything you might want to know about SB's natural habitat; before, after and during humans came to live there, this museum will gladly teach you.
1 p.m. Stare in awe at the Spanish architecture of the Santa Barbara County Courthouse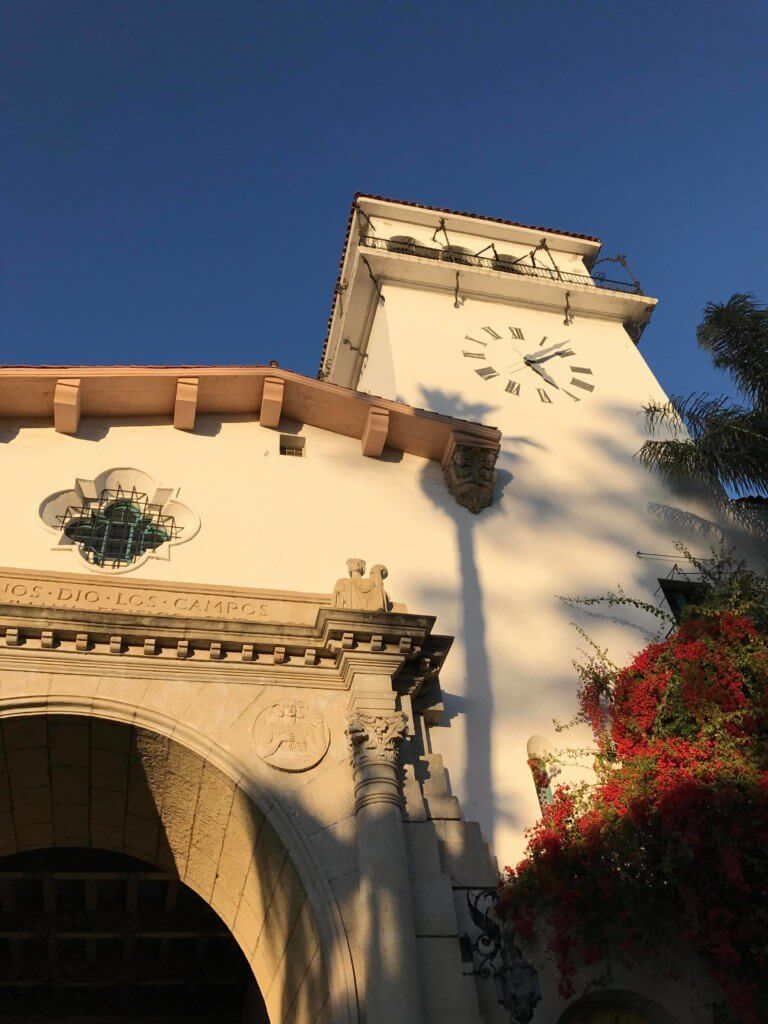 It may not sound like much, but the Santa Barbara County Courthouse's Spanish Colonial Revival Style architecture makes a visit well worth it. "Here, I can get a nice overview of the city with mountains on one side and ocean on the other. I think the building itself is a must-see for everyone, whether you just want to take pretty photos with a historical building or experience how Spanish culture influenced the city itself. The view on top is an added perk to the already impressive building with exposed bricks and colorful tiles everywhere," UCSB junior Michelle Kang said. The intricately hand painted ceilings and murals along the walls steal your breath away, offering a different kind of beauty than SB's nature.
2 p.m. Time to eat real Mexican food at Los Agaves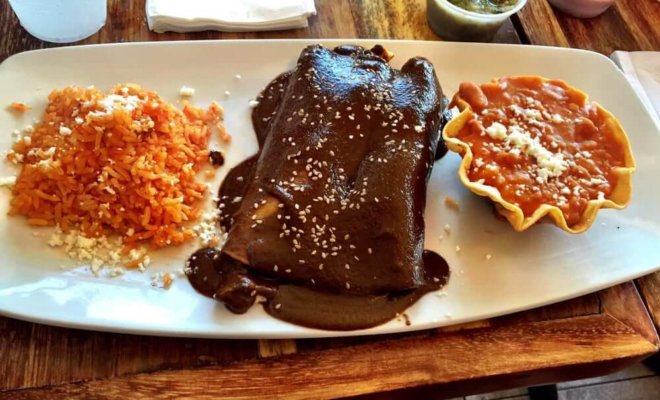 You cannot go to SB and not have Mexican food. Some might even call that a crime. My half-Mexican roommate swears by their mole enchiladas—just the thought of them makes her giggle. "I get half-chicken and half-steak quesadilla. Service is pretty good; they're really nice and friendly. They also have free tortilla chips that you can just refill whenever. There's also a bunch of sauces on the side, I mean — go crazy!" UCSB sophomore Peggie Hoi said. Like most Mexican places, they also have Taco Tuesdays with affordable beer if you prefer a more economic meal.
3 p.m. Stop and smell the roses at the Old Mission Santa Barbara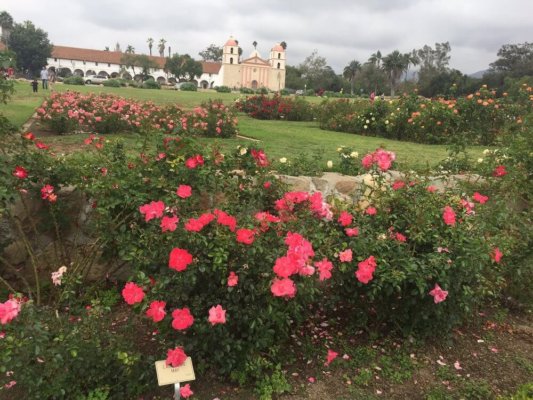 In the garden, splashes of bright pink, white or blush roses contrast against a backdrop of colonial architecture. If you love history and want to know more about the Spanish colonization of Santa Barbara, you should definitely visit the Old Mission. The Mission includes the church itself, a Historic Cemetery and Mausoleum, a Chumash Room and beautiful gardens. "Santa Barbara has a very convenient location which makes it easy to find activities for just about anyone. I often picnic at The Mission, which has a beautiful display of rose gardens," UCLA graduate Henry Valora said. Make sure to visit the Mission before it closes for the day, usually around 5 p.m. in the summer.
4 p.m. Inspire your inner scientist at the MOXI Museum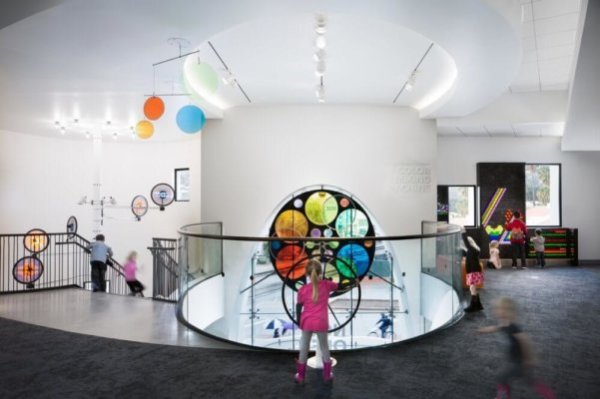 Any science nerds out there? Mixing hands-on and interactive experience with science and creativity, this museum encourages children to ask big questions, explore and try to understand the world around them. "Students also receive discounts at many local museums," Valora said. MOXI Museum targets children attendees, but that doesn't mean us adults cannot enjoy it as well. After all, everyone still has that "kid at heart" thing going for them.
5 p.m. Have that on-the-water experience while kayaking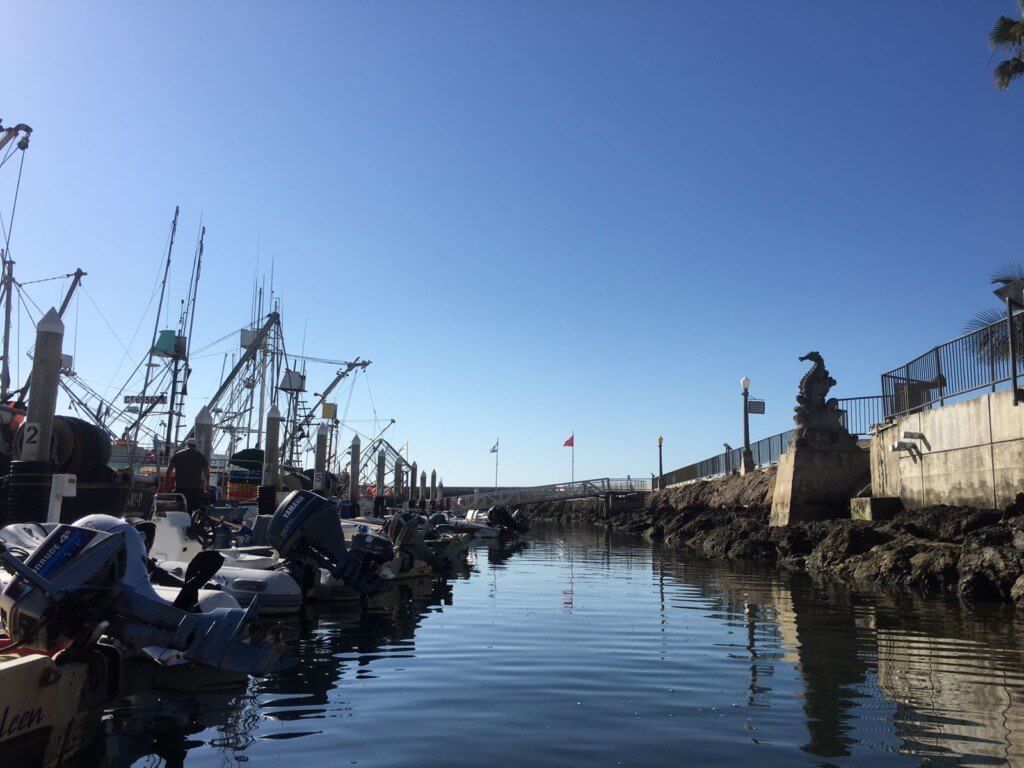 Everyone who goes to SB visits the beach, but getting yourself on the water takes the experience to a whole new level. The Paddle Sports Center on Harbor Way, located on the coast near Santa Barbara City College, rents out paddleboards, surfboards and kayaks. "Kayaking is relatively cheap and accessible, especially if you are an SBCC student. You can rent single kayaks for about $12 an hour or a tandem for $24 an hour at Santa Barbara Sailing Center or for about the same price at Santa Barbara Paddle Sports Center," Hensley said. They also offer lessons in stand up paddleboard and surfing if you feel extra adventurous.
6 p.m. Do it for the 'gram at the Chromatic Gate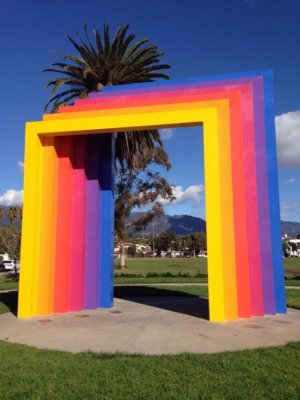 Along the beach stands the Chromatic Gate, a piece of contemporary art. Like most modern art, no one knows what the heck it means. But hey, do it for the 'gram. "I came across this while driving down Cabrillo. You can't miss it. It's right next to the beach and works as a nice photo op," University of San Francisco first year graduate student Sophie Chiu said. Taking pictures by the hard-to-miss rainbow colored arches will function as a nice break from the high energy activities you have done throughout the day.
7 p.m. Explore picture perfect Downtown SB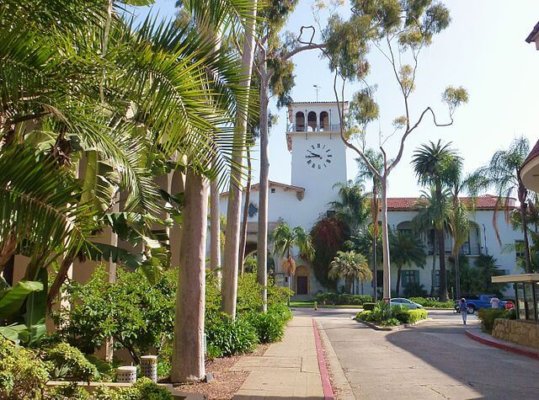 Downtown Santa Barbara has many names: Downtown, Downtown SB or State Street. Numerous UCSB students have cited Downtown SB as their favorite place to go to hang out with friends and eat. "There are a lot of shopping opportunities and interesting restaurants all along State Street. It has lots of entertainment and food choices at many different price points, and going there is not too difficult," UCSB junior Teresa Owyang said. Some would consider Downtown SB the living, breathing heart of Santa Barbara, and once you go and see all the people walking around, it becomes clear why.
8 p.m. Sample some amazing meats at Lilly's Tacos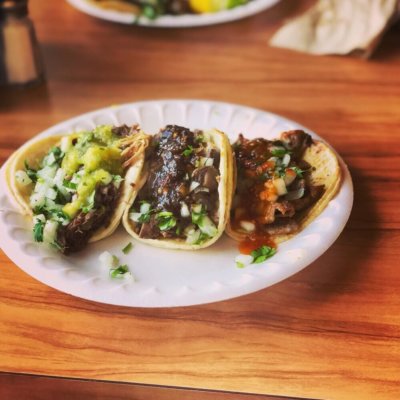 After all your walking around, you deserve a quick snack. With two locations, one in Goleta and one in SB, the occasional lines out the door display the popularity of these tacos. "They have yummy tacos so college students will eat it. It tastes good and the green sauce is really good. I usually get carne asada and lengua," UCSB graduate Jennifer Pai said. This place serves a few rarer meats like beef eye, beef lip and beef cheek, but their regular meats like asada and adobada won't disappoint either.
9 p.m. Taste the freshness of the sea at Edomasa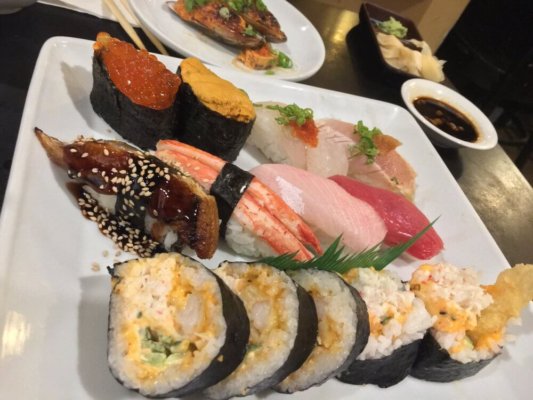 You saved your stomach for this, and good thing because the seafood will knock your socks off. Like most coastal cities, SB boasts ridiculously fresh seafood, and what better way to eat it than raw? "Edomasa has affordable drinks and great traditional Japanese food. Their seafood is so fresh, and Santa Barbara has the best uni in the U.S.," UCSB graduate Ryan Cheng said. With fish this fresh, the bright orange, red, white and yellow hues of the fish pop and practically beg you to eat them. Edomasa also offers curry, udon, ramen, grilled fish and others for any non-sashimi lovers.
10 p.m. Experience SB's trademark ice cream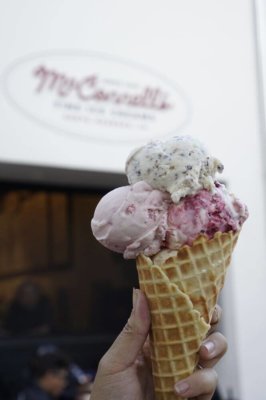 A sugary, warm smell wafts through the air. You whip your head in the direction the smell rises from, and the unmistakable red cursive of McConnell's Fine Ice Creams shines before your eyes. Established since 1949, McConnell's remains a hallmark of SB's best food: simple, fresh and oh so good. Best known for interesting flavors and special ingredients, this ice cream shop totally nails the names that describe the flavors including: chocolate-covered strawberries, Eureka Lemon and marionberries and Earl Grey tea and shortbread cookies. The smell that brought you in originated from their freshly made waffle cones, which have such a nice texture that contrasts to the cold ice cream.
11 p.m. Enjoy a calm moment with the ocean at Stearn's Wharf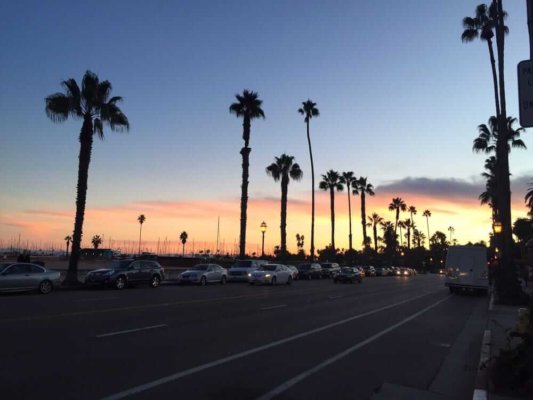 Located on the beach right by Downtown, walking around Stearn's Wharf might help soothe that food baby already starting to form. A few souvenir shops and restaurants surround the wharf, but most people just go to look at the ocean. At night, various street lights and lamps on the pier reflect mystically on the black water. Before you start on any booze, a quiet moment by the ocean, listening to the rhythm of the waves ebbing and flowing, will soothe.
12 a.m. Get blasted at Baja Sharkeez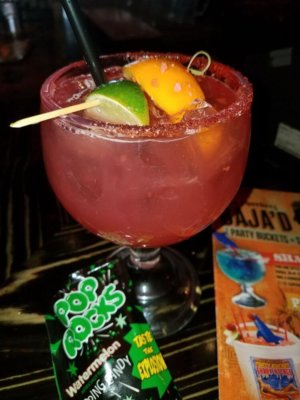 The bartender serves your watermelon margarita in a massive glass. You drink until you feel like a small ocean yourself, but thankfully the salt of the free chips and salsa take the edge of the taste of alcohol off. When you start involving alcohol, the real fun begins. Most known for its Bloody Mary bar and bottomless mimosas, you go to Sharkeez to get drunk. As both a Mexican restaurant and a bar, Sharkeez has daily events like Taco Tuesdays, Margarita Madness and Happy Hour. Drinking here you'll feel like an SB local as you run into other UCSB students partying it up.
1 a.m. Show off your dance moves at Eos Lounge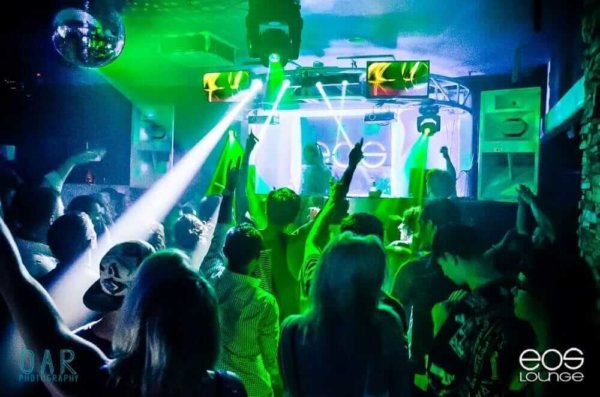 Bright beams of light in neon colors: green, blue, purple and pink flash across the room as the dance crowd hop up and down to the beat of the music. You raise your arms, flash your most charming smile and join the fray. The night continues at Eos Lounge, which functions as a classic club with its indoor and outdoor dance floor and bar. If you consider yourself, "single and ready to mingle," get your groove on at Eos. On the outside dance floor, Eos will occasionally invite guest DJs to play music.
2 a.m. Satisfy your drunchies at Freebirds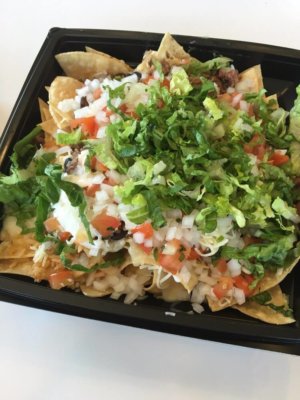 In the midst of your drunken state, your stomach suddenly makes a growling noise. The drunchies have come to greet you, and you head to Freebirds. Known as the best burrito in SB, every UCSB student knows that Freebirds nachos best satisfy your drunchies, especially when sharing with a group of friends. As you take off the plastic cover, the aroma hits you: melted cheese, black beans, steak, sour cream, guac, lettuce and piles upon piles of pico de gallo. On the side, tubs of different salsas and hot sauces practically beckon you to pour them all over your nachos. "Extra steak. Extra guac. Extra everything," UCSB sophomore Eric Lee said.
3 a.m. Soak up those hipster vibes at the Funk Zone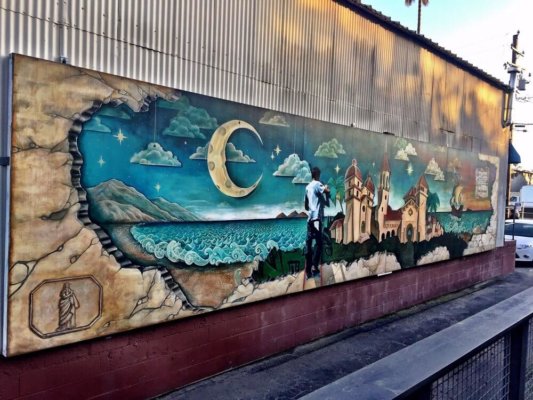 As the night winds down, you head to the Funk Zone in pursuit of wine. "It's like a hipster neighborhood with restaurants, unique stores and boutiques. It used to be an industrial area, but artists turned it into like a hipster area. It's also really pedestrian friendly," Chiu said. In the din of street lamp lights, the bright colors of the murals along almost every wall jump out at you. If you get bored of alcohol, looking at the artists' works while sobering up might make for interesting conversation.
4 a.m. Contemplate life while walking late at night by the lagoon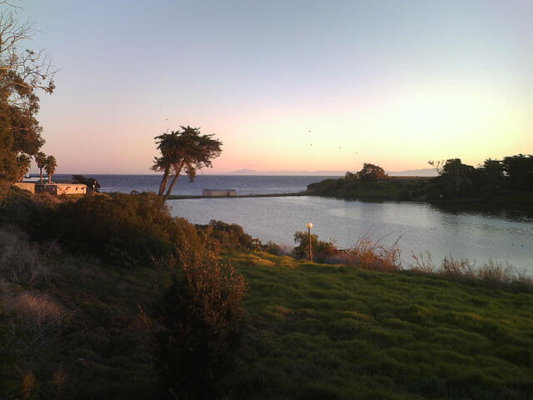 Filtering in water from around UCSB's campus, the lagoon was made and restored to function as several habitats like a salt marsh, freshwater wetland and coast live oak woodland to help the area's native animals, like shorebirds, rest during migration. Other than its environmental benefits, the lagoon also serves as a wonderful landmark of the campus. "I love midnight walks around the lagoon because it's peaceful and quiet, and it's usually not super cold in SB. It could be pretty romantic or good for self-soul searching," UCSB sophomore Adora Du said. Seeing the lights of campus reflect on the waters on the lagoon, and hearing the first chirps of birds waking might inspire you to pour out your true feelings.
5 a.m. Try a new kind of donut at Spudnuts & Bagels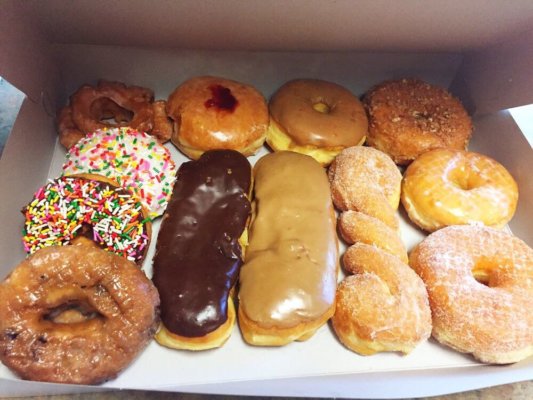 After the salty and tart flavor of Freebirds, you suddenly feel like something sweet. A family run donut and bagel shop, Spudnuts serves donuts made from potato flour, which might contribute to their softness and chewiness. You'll have to get here early to get the good stuff, like the chocolate covered donut holes, before they sell out. Good thing you pulled an all-nighter then! Eaten together with piping hot coffee, these donuts and bagel sandwiches leave the perfect end note to your SB adventure.