Looking for a hip, upbeat town to visit in Pennsylvania that will make even the Quakers quake with excitement? Look no further than West Chester. From the Main Street to its own university, everyone will find something in this town. In a college town, you'll find things open at all hours of the day. From mini golf to hiking to a huge selection of bars, West Chester will surely keep you entertained for your entire stay.
Check out these 24 things to do in West Chester for a wild and charming time.
6 a.m. Go for a morning run in West Goshen Community Park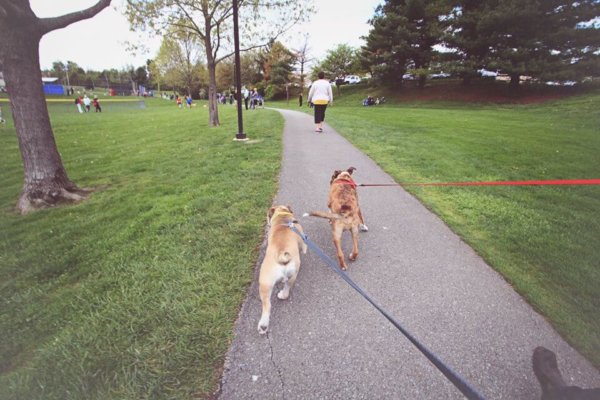 We get it: You don't want to get up early. But, a morning run will wake you up and get you ready for your exciting day in West Chester. You'll find a number of running trails in West Chester, including the loop in West Goshen Community Park, located less than two miles outside of downtown West Chester. The trail provides scenic views with lots of trees, which look beautiful in the fall. Besides the running trail, you'll find other attractions in the park such as volleyball, basketball and tennis courts as well as picnic areas. Almost every review on Yelp complimented the clean and well-stocked bathrooms in the park, so don't fear if you need to pee during your time in the park. You'll also find an outdoor concert venue in the park. Check out the free concerts on Sunday nights for a variety of music such as a cappella, Irish rock and country music.
7 a.m. Fuel up with breakfast at Nudy's Café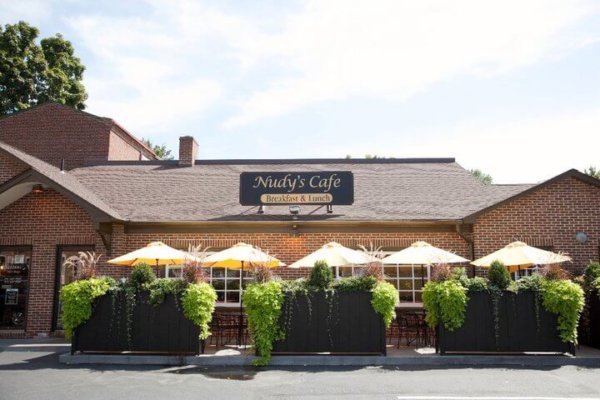 After your morning run, you'll definitely want some quality breakfast food to get you through the day. Stop in Nudy's Café for all of your breakfast needs. With over 100 items on their menu including eggs benedict, French toast and omelettes for breakfast, everyone will find a meal to suit their taste. Their lunch options include salads, cheesesteaks, soups and more. "At Nudy's, the pancakes were the size of the plates they were served on and they were really good," West Chester University sophomore Freddie Potts said. Sometimes you just need that classic diner food and Nudy's will surely give you that comfort.
8 a.m. Get loose at Local Yoga Café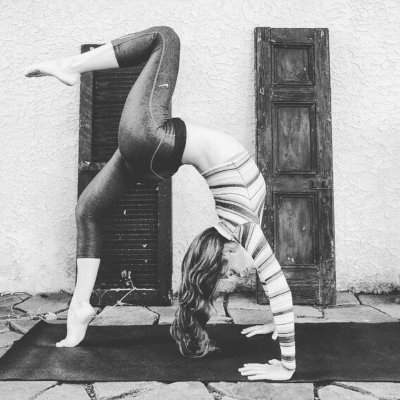 Relax and get a great workout with some yoga. Connect with your inner Zen at Local Yoga Café, located right off West Chester's main street downtown. "A lot of people like the Local Yoga Café on Market Street. It opens at 7:30 a.m. and offers yoga classes for all skill levels," WCU junior Renée Bilbrough said. In addition to yoga classes, Local Yoga Café also offers snacks and drinks to grab after your class. Choose from kombucha, chai tea, cold brew coffee and other drink options to stay pumped up for the rest of the day. Regardless of your yoga experience, check out Local Yoga Café for a great time.
9 a.m. Find Rammy and take a picture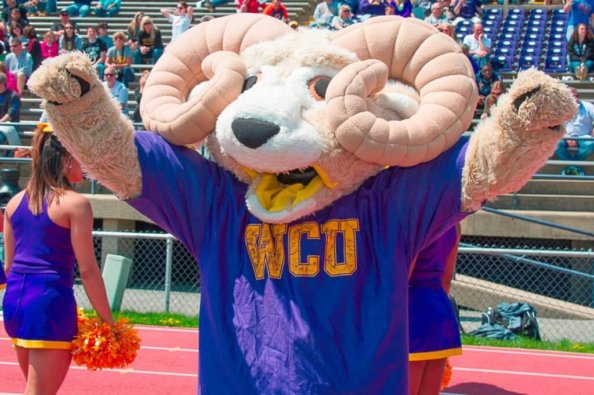 Nothing gets college students excited quite like their school mascot. At WCU, look out for a golden ram named Rammy walking around the campus. You'll find Rammy around the campus during campus tours and other big events. West Chester University's campus exudes beauty with the variety of stone buildings, greenery and a huge grass quad, so you should definitely bring a blanket to lie on and enjoy the West Chester air while you search for Rammy roaming around. Get your picture taken with Rammy as a fun documentation of your time in West Chester.
10 a.m. Learn about people at the WCU Museum of Anthropology and Archaeology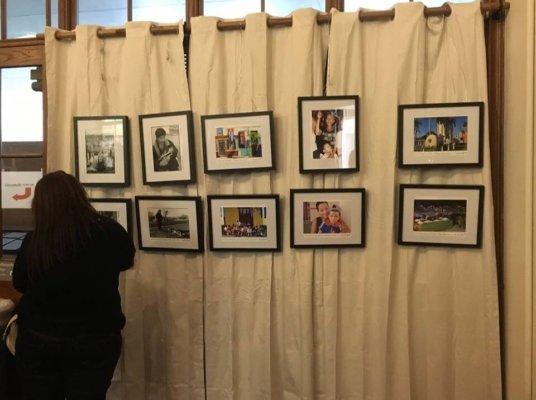 Anthropologists study the development of human culture, and archaeologists study human history through the findings of artifacts. Check out the WCU Museum of Anthropology and Archaeology for a cool blend of these two studies. Students co-curate the exhibits based on the Department of Anthropology and Sociology's collections. Here, you'll find collections from all over the world. Past exhibits include Indigenous Andean hats and headdresses, a collection of children's books and toys that show how we learn about culture as children, and an exhibit that shows the struggle for human rights in Latin America.
11 a.m. Hit a hole in one at Tee it Up Golf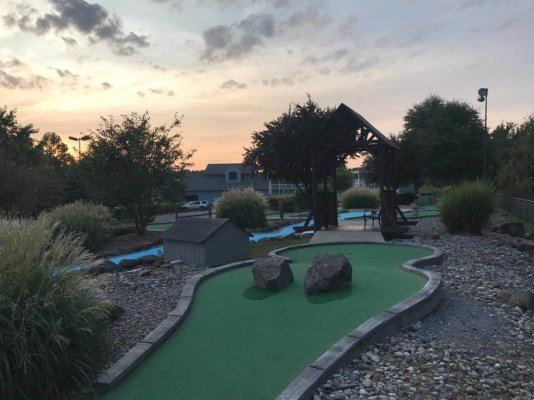 Mini golf unleashes your inner child no matter how old. Check out Tee It Up Golf for a fun golfing experience. If you want to practice your game and just hit around, check out their driving range course. They offer a 52-stall driving range, and you can practice rain or shine since 26 of the stalls offer cover from rain. In addition to the driving range, check out their 18-hole mini golf course. The course offers holes for a range of skill levels, and they even display an amazing Tee It Up Tower in the course. Plus, every Sunday from 9 a.m. 1 p.m., everyone pays half price
12 p.m.  Grab lunch at Couch Tomato Café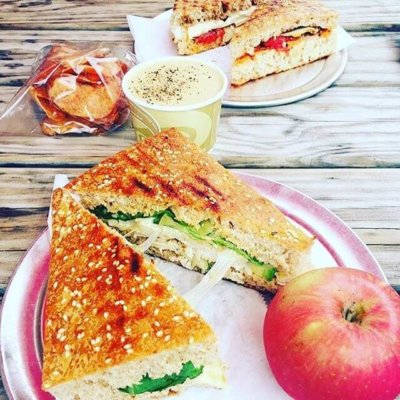 In a jam-packed day of fun, you obviously need to account for eating times. Luckily, the downtown area of West Chester offers so many great restaurants to choose from. One includes Couch Tomato, located right on Gay Street, one of the main streets in West Chester. Choose from a variety of food options for a tasty meal, such as cheesy breadsticks, apple BLTs and pasta salad. "It has amazing sandwiches, salads and pizzas that are made with relatively locally grown ingredients. They have rooftop seating which I love," Bilbrough said. If you feel like a couch potato in the middle of your day in West Chester, chill out and grab a bite at Couch Tomato.
1 p.m. Go on a hike at Stroud's Preserve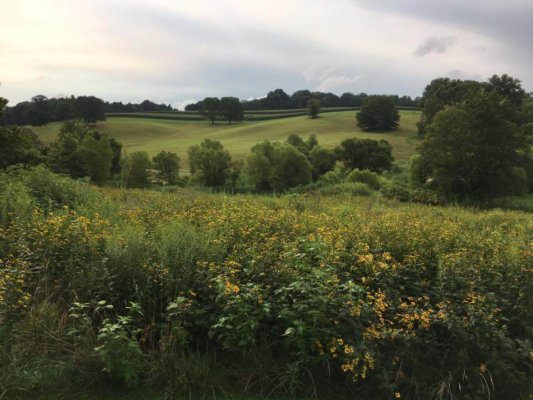 Stroud's Preserve sits on 571 acres of once-pastured grasslands, working farmlands and woodlands that now serves as a place for hiking and other recreational activities. "Whenever the weather is nice I love to visit Stroud's for a hike. It clears my mind after a stressful day and seeing everyone's dogs is an added bonus," WCU senior Jess Powell said. On your hike, you'll see gorgeous rolling hills with lots of trees and other greenery. Stroud's Preserve serves as a beautiful and relaxing break from downtown West Chester.
2 p.m. Go back in time at the Chester County Historical Society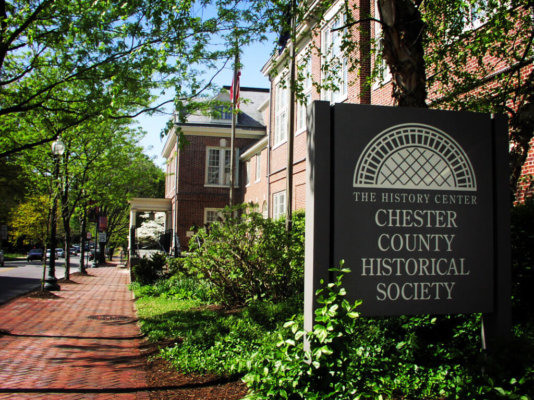 Learning about a town's history makes you understand it better. Learn all about Chester County at the Chester County Historical Society. The museum sits right in the middle of the city's downtown. A lot of history exists in Chester County from the Battle of Brandywine to the Civil War. At this museum, you can explore more than 300 years' worth of history through rare documents, photographs and newspapers. Chester County Historical Society fulfills their mission to inspire, inform and build community identity by preserving these artifacts and sharing Chester County's story.
3 p.m. Stop for a snack at Dia Doce Gourmet Cupcakes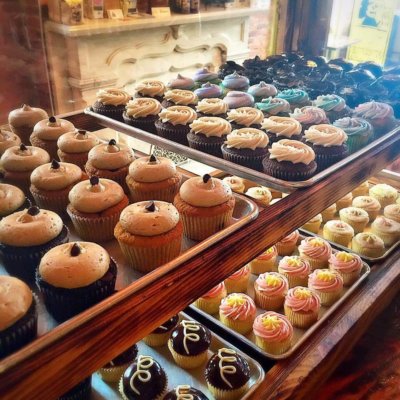 Everyone loves cupcakes. Even mediocre cupcakes still taste delicious. But if you want a really good cupcake, check out Dia Doce Gourmet Cupcakes. They started off as a food truck in New York City specializing in beautiful and locally sustained cupcakes. In 2010, they relocated to West Chester and found their home. "Dia Doce Gourmet Cupcakes is awesome because they create interesting flavors and were on a TV show for best cupcakes," WCU senior Chris McCann said. Their unique flavors and their ingredients set them apart from any other bakery you've binged at. Their menu changes seasonally and even weekly based on the local ingredients. Some of their cupcake flavors include white velvet, cereal and milk, maple bacon and blueberry buttermilk pancake. One cupcake costs $3, and you can get a box of four cupcakes for $10. What a great deal for the quality of these cupcakes.
4 p.m. Fuel up with a smoothie from Jaco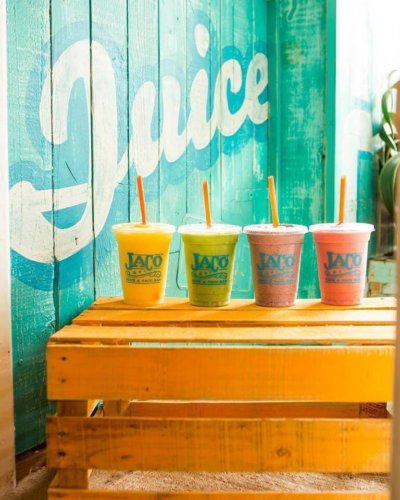 What goes better than juice and tacos? According to Jaco: nothing. At Jaco Juice and Taco Bar, choose from a variety of dishes on their menu from quinoa porridge, breakfast burritos, roasted veggie burriots and Philly cheesesteak quesadillas. "Jaco is a favorite of many students. Everyone loves their smoothies and Acai bowls," Bilbrough said. The types of food made at Jaco makes it a pretty unique restaurant and the perfect place to continue snacking in West Chester to keep your energy up.
5 p.m. Become a book worm at the West Chester Public Library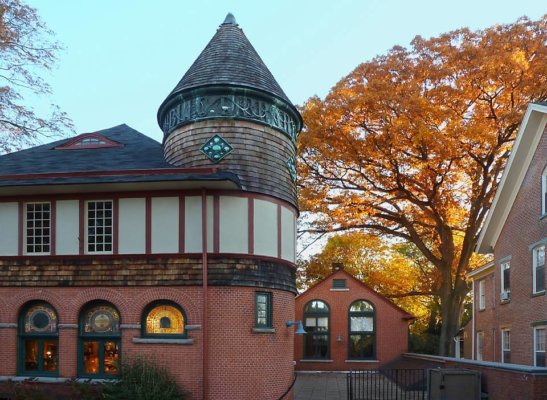 Put on the breaks during your crazy day in West Chester at the Public Library. Relax and browse the shelves for your next great read. You'll walk about six blocks away from West Chester's main stretch to get to the library. You'll find the library in a historic building in downtown West Chester, so you can read surrounded by history. In addition to the quaint indoor space in the library, enjoy a lovely outdoor terrace where you can read and relax on the beautiful summer day. A block away from the library, you'll find a cute little park called Barclay Park. With lots of trees and flowers, this serves as another perfect place to read on a nice summer afternoon.
6 p.m. Channel your inner artist at The Painted Plate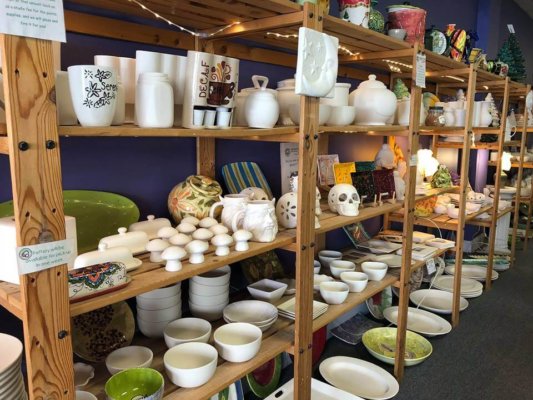 Not only artists can create pottery. At the Painted Plate, anyone can make a one-of-a-kind masterpiece. Choose from hundreds of pieces such a bowls, vases and animals. The Painted Plate offers over 70 different glaze paints and speckled paints to decorate your piece. You can also choose from a variety of stencils and patterns to use on your pottery. Endless time exists for you to make your pottery perfect because the studio does not limit your time. Make it your own and feel proud of your masterpiece once you finish your work of art at the Painted Plate.
7 p.m. Enjoy a pizza dinner in West Chester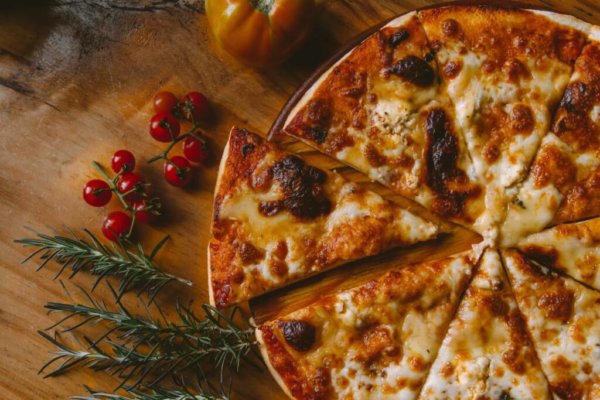 Visiting a new place gives you an excuse to try their pizza. Every town and city makes pizza their own. You can't go to West Chester and not eat pizza. You'll find an endless of pizza shops to choose from in West Chester. Because of this, pizza makes for the perfect dinner. "Pizza is a big deal in West Chester," Bilbrough said. "There's lots of pizza places like Amores, Lorenzo's and Riggtown just to name a few." Amores offers no-frill, classic pizza at a very reasonable price. Lorenzo's is a bit pricier, but they offer personal pizzas as well as Sicilian pies. Riggtown is also a little more expensive, but here, you can get specialty pizzas such as honey mustard chicken pizza and taco pizzas. You will surely find a pizza shop that suits your pizza-loving needs in West Chester.
8 p.m. Laugh at Reactors Night Club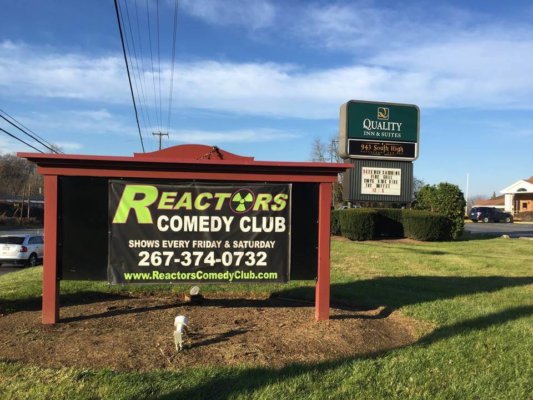 Everyone needs a good laugh in their life. In West Chester, check out Reactors Night Club for shows that will make your abs hurt from laughing. They showcase a great line up of stand-up comedians who perform at their club and want to make you laugh. They also offer open mic nights if you want to start your career as a stand-up comedian. Come to Reactors Night Club for some laughs, and test out the waters of your very own stand-up career.
9 p.m. Get creative at Escape the Room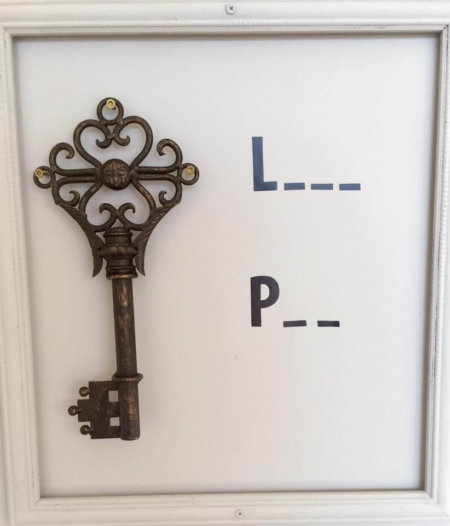 Escape Rooms seem to pop up all over the place, including in West Chester. Check out West Chester's Escape the Room for a great time with your friends. For those unfamiliar, Escape Rooms work like this: You and a group of people of your choosing get locked in a room, and you must find clues that will help you escape. You will feel truly accomplished (and also relieved) when you finally escape from the room. Check out West Chester's Escape the Room for a unique and fun night with your friends.
10 p.m. Begin the bar crawl at Jake's Bar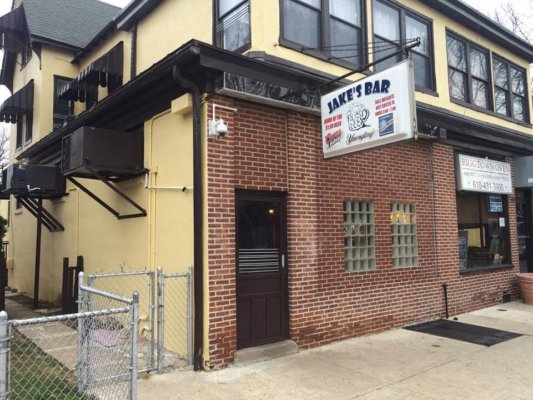 College town nightlife tends to get crazy. Check out the downtown scene in West Chester at night, perfect for a bar crawl. Start off your bar crawl at Jake's Bar, a classic bar in West Chester. Monday through Saturday, you can get 12-ounce beers for only $1 and $2 glasses of red or white wine.
11 p.m. Hit the next spot on the crawl, Sprout Music Collective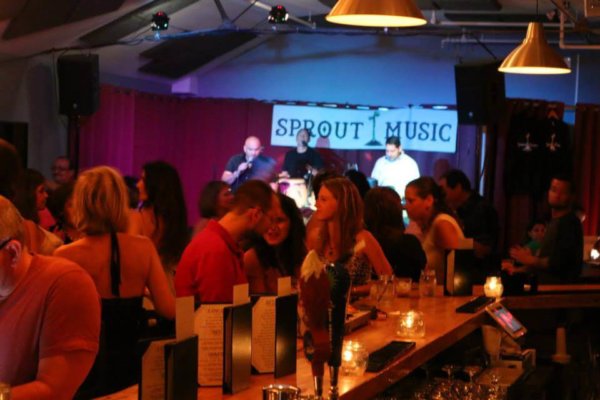 After bar number one, you'll probably want to shake things up a bit. Listen to some cool live music while you enjoy a drink. Head over to Sprout Music Collective to keep the energy going. Different groups perform all the time, so you'll definitely find a group that fits your taste in music. Upcoming events include "A Night of Hip Hop" and performances by Gina Zo, who competed on The Voice. The venue looks like a typical bar, but you'll find a stage in the back of the bar for the performers. Their drink menu includes some exciting cocktails like mango mojitos and peach tea, and they offer lots of different beer including Guinness and Miller Lite. Dance, drink and enjoy some great music with friends at Sprout Music Collective.
12 a.m. Stop by Mas Cantina for late night food and margaritas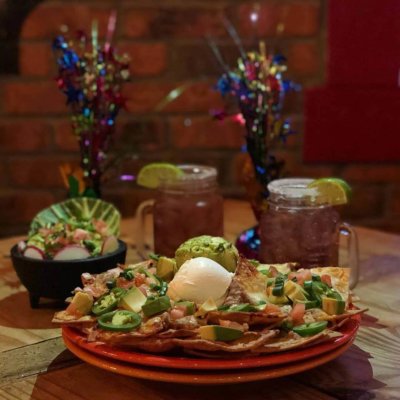 Midnight Mexican food sounds like a great idea after a bar crawl. Round out the West Chester bar crawl with margaritas and Mexican food at Mas Cantina. Mas offers a variety of margaritas, frozen margaritas and cocktails. Plus, they offer some great deals on their food. Complement your margarita with some delicious tacos, burritos or fajitas. "Whenever I go to Mas I order their guacamole to share with the table and I always order their chicken tacos because they are amazing," Powell said. On Mas' website, display a constant countdown to Cinco de Mayo. Get ready to party and thoroughly enjoy yourself at Mas Cantina.
1 a.m. Take a late-night stroll down Gay Street with friends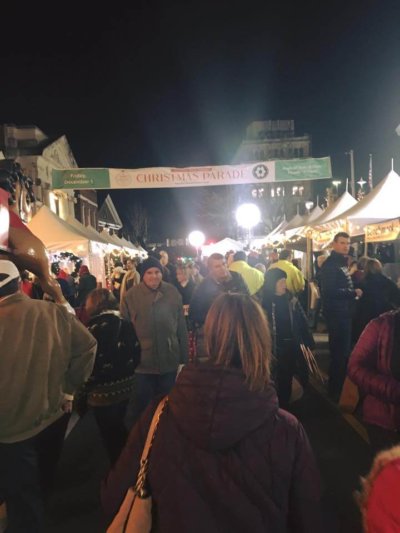 At all times of day, downtown West Chester provides you with fun things to do, including all night. Gay Street, in particular, creates a crazy night life. You'll find the three bars previously mentioned not far from the main stretch. Gay Street provides a nice stroll during the day but it gives you a totally different vibe at night. Imagine different music playing from each bar you pass, people hanging with friends on the sidewalks having lively conversations, an overall happy and upbeat feeling. Take a stroll with your friends and maybe you'll find another bar to keep the night going. Endless possibilities exist for the continuation of your night in West Chester.
2 a.m. Cure your munchies at Insomnia Cookies
Nothing sounds better to college students than late night cookies. College students from all over love Insomnia Cookies. Their warm, oven-fresh cookies hit the spot every time. Most locations stay open until 3 a.m. every night, so you can satisfy your cookie craving through the night. Choose from a variety of cookies such as snickerdoodle, double chocolate chunk and peanut butter chip. They also sell ice cream, so you can order your cookie a la mode. Try their delicious cookiewiches, consisting of a scoop of ice cream between two cookies. You can't go wrong with this joint.
3 a.m. Have fun at the whispering wall at Philips Memorial Building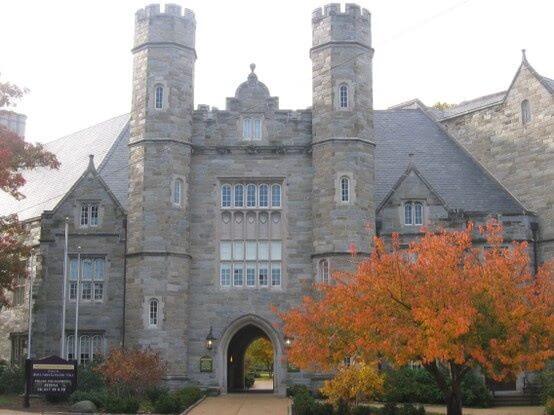 Looking for a fun game to play with your friends after a crazy night out on the town? Check out the whispering arches on West Chester's campus, located outside Philips Memorial Building. Originally built in 1927, it looks like something from a castle. In 1999, the building went through restoration and renovations, and it now includes the fun feature of the whispering archway. If you stand on one side and someone else stands on the other, you can communicate by whispering to each other. You can discuss the gossip from your night out while still respecting those that went to bed early.
4 a.m. Grab a cup of coffee from Wawa to energize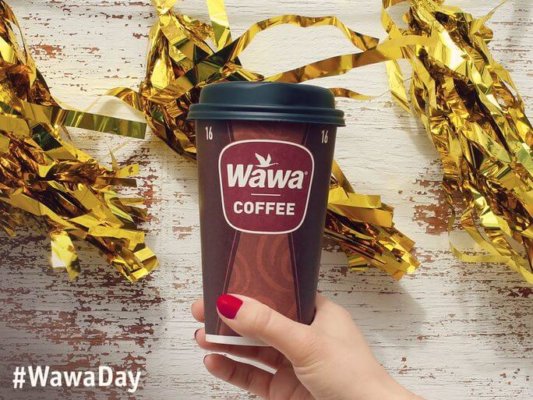 Nothing compares to a good old Wawa run. Thanks to the convenience of Wawa staying open 24 hours, you can get your coffee essentials at any time of the day, including 4 a.m., to round out your amazing day in West Chester. Find the West Chester Wawa right on Gay Street, so you can stay in the heart of the town while you re-energize. Every summer, Wawa hosts their annual Hoagiefest. During Hoagiefest, all hoagies cost $5 or less. If you want an early morning hoagie with your coffee as well, satisfy your cravings at Wawa.
5 a.m. Watch the sunrise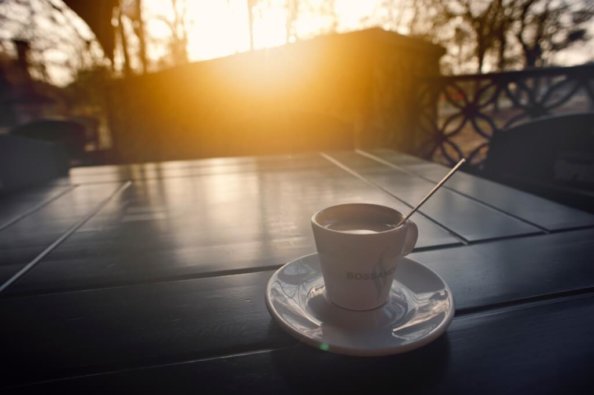 After a crazy and fun-filled day in West Chester, end your day in a relaxing way. Round out your trip to West Chester by watching the sunrise. Nothing beats a beautiful sunrise. Gay Street runs east to west, so get ready for some beautiful shots of the sunrise right on the main street. The parks in West Chester also offer a great spot to watch the sunrise. If you want to take a break from the main strip, head back to Stroud's Preserve, another great sunrise location. Marshall Square Park also offers some sick views. Sit in one of their cute gazebos or at the picturesque Victorian fountain. No matter where you decide to watch, enjoy watching the sunrise with your friends and take it all in.