New York City is known for being the city that never sleeps. When people think of New York City they think of Manhattan. Manhattan is the most popular borough and one of the boroughs tourists choose to travel to. However, the city has four other boroughs, Queens being one of them. Queens is the biggest borough in New York City and is known for being a melting pot of amazing cultures. Within Queens lies some amazing hidden gems and great food options. The best part about some of these places is that you do not have to be over 21 to go to them. The biggest borough is pretty great, and so are the countless number of things to do there.
Here is a list of the some of many things to do in Queens when you are under 21.
1. Enjoy the sun at Rockaway Beach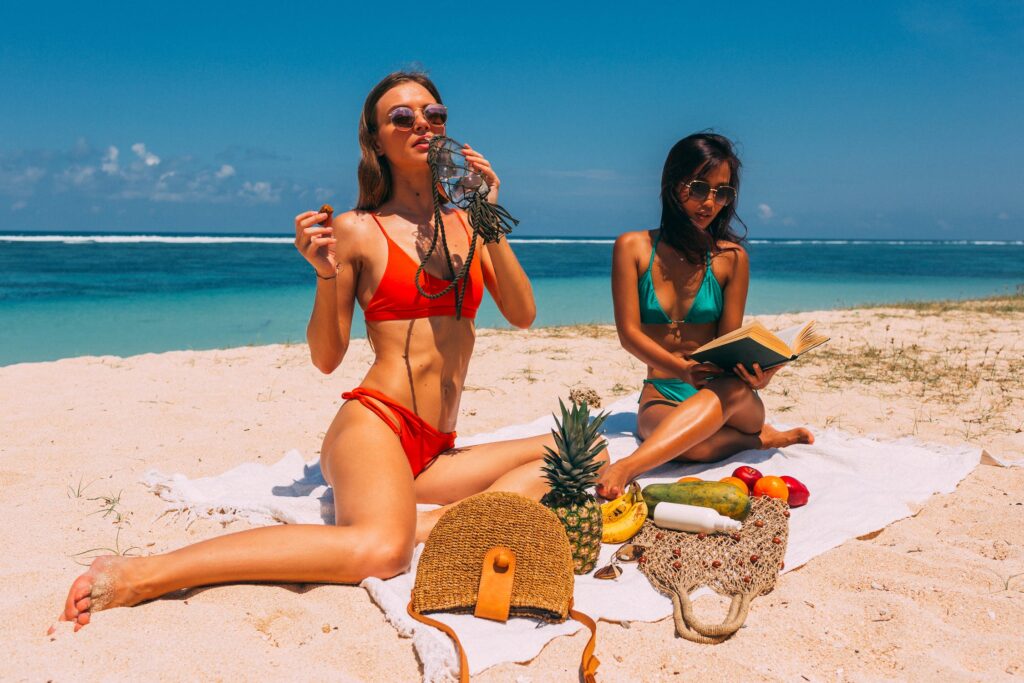 There are so many things you can do at the beach. Thankfully, Queens has Rockaway Beach. It is also one of the beaches in NYC where you can legally surf. At Rockaway Beach, you can enjoy the sun, tan, play beach volleyball or soccer, have a sandcastle contest, read a good book, go for a swim and listen to some music. The possibilities are endless. Rockaway Beach is a really nice beach with so many things you can possibly do. You can also take a walk on the Rockaway Beach boardwalk and enjoy the ocean air.
2. Unleash your inner Baseballer at Citi Field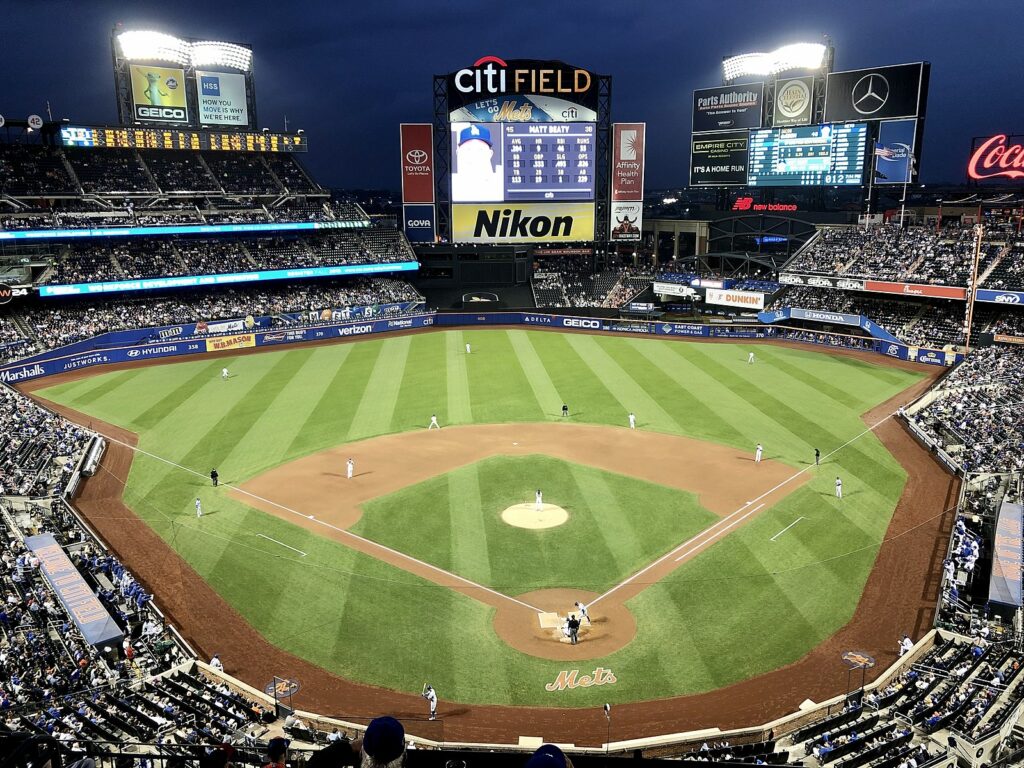 Queens is home to Citi Field baseball stadium. If you are a Mets fan you have probably been there before. If you aren't, you should still head on over to Citi Field and watch a baseball game. Citi Field is located in Flushing, Queens. It has numerous design elements, a place to catch a quick bite and a place to shop for all your Mets merch. Unleash your inner baseballer and head over to Citi Field— you don't exactly have to be a Mets fan to do so.
3. Dive into the world of film at The Museum of the Moving Image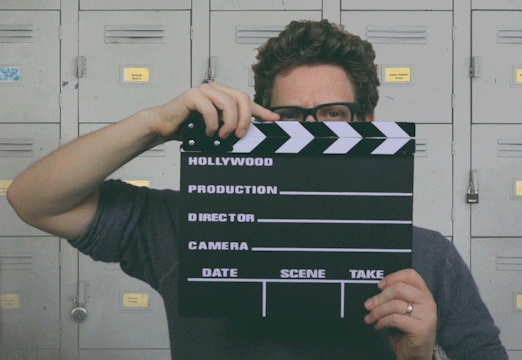 If you are a communications, film or media major, this museum might be your heaven. The Museum of the Moving Image is an interactive museum that shows the appreciation of film, television, technology and digital media through various different artworks. Tickets can be bought online for $10-20. In the museum, you get an opportunity to create your own stop-motion film, puppet, flip book and animations. There are so many more things you can create as well. Visitors can enjoy the experience of interactive digital media exhibits. They can also learn about the process of film-making techniques such as special effects, stop-motion and animation.
This museum overall is such a cool and fun museum not only for those who love film, but for everyone. It brings film to life and allows you to work behind the scenes in creating your own cool short films. This is overall a great museum to go to for a fun time. You will leave by feeling like a creator working behind the scenes of your very own film.
4. Enjoy the beauty of nature at Queens Botanical Gardens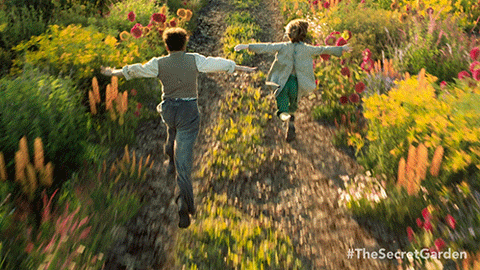 Mother Nature is truly incredible. The Queens Botanical Garden features multiple beautiful themed flower gardens, where visitors can view the beauty of nature— and take cute pictures too. Students with an ID get into the garden for $4. Admission is free on Wednesdays from 3-6 PM and Sundays from 9-11 AM. The Botanical Garden features numerous types of gardens such as the rose garden, bee garden, herb garden, the meadow and so many more. Not only does the garden feature natural artworks through the beauty of the plants and flowers but also artworks created by the talented local artists. You will be able to see these artworks throughout the garden. The garden also features seasonal events depending on the month, so be sure to research what events are going on during the month you plan to visit. Enjoy nature and get out and go to the Botanical Gardens.
5. Unleash your wild side at Queens Zoo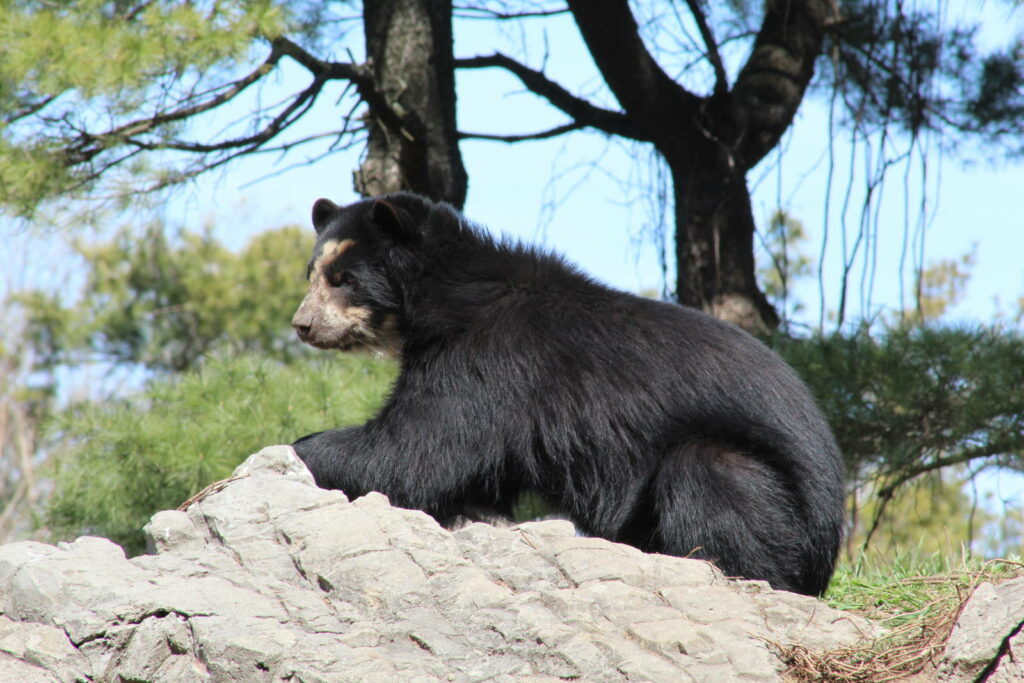 Located in Flushing Meadows-Corona Park, the Queens Zoo is an 18-acre zoo home to hundreds of species including the Andean bear, Flemish giant rabbit, California sea lion and Canadian lynx. The zoo is a perfect place to also learn about the animals that reside there and their habitats. You can also see worldwide species right in Queens. The zoo was first opened in 1968 on the site of the 1939 and 1964 World Fairs. After that, the zoo was rebuilt and reopened in 1992. The zoo is open from 10 AM-5 PM every day. Tickets are available to purchase online.
"My favorite animal at the Queens Zoo is the scarlet macaw. I like that it's a small zoo but has such a great variety of animals. I also like getting to feed the animals and watching the sea lion shows. It was a great experience, and I would overall recommend it to anyone that is considering visiting," St. John's University junior Gianna DiPrima said.
The zoo has five exhibits: The aviary (home to the birds, the domestic animals), the sea lion pool, the wild side (which features rare bears amongst other wild animals) and the waterfowl marsh (featuring fish, reptiles, and sea birds). The Queen's Zoo also holds an activity called Quest Stations. It is an interactive activity that connects visitors with wildlife and allows them to learn about saving animals in the wildlife. As you explore the zoo, you look around for techniques by wildlife conservation scientists and have a role in helping save wildlife species. Not only is this a fun experience for visitors, but they also get to learn more about habitats and environments of wildlife worldwide. Take a visit to the Queens Zoo for a memorable experience.
6. Visit the Queens County Farm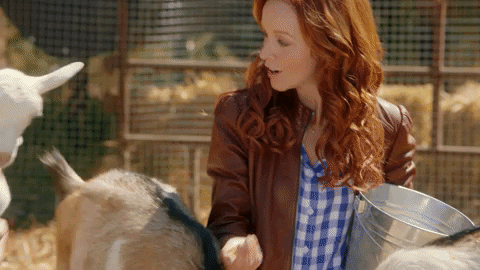 The Queens County Farm is one of New York's last remaining farmlands. It has also fed New Yorkers for over three centuries. According to their official website, "Queens Farm connects visitors to agriculture and the environment through the lens of its 47-acre historic site, providing learning opportunities and creating conversations about biodiversity, nutrition, health and wellness, climate change and preserving local history. It is a vital and rare resource in an ever-changing, continually developing city, and beyond." The farm also offers numerous education programs for young students. The farm hosts numerous year-wide events for the public. There are events like 18th century tavern night, a farmer's dinner, hayrides and pumpkin picking in the fall. Visitors can view the various variety of livestock residing in the farm like pigs, goats, sheep and alpacas. Visitors can enter the farm free of no charge. There is also a farmers market made available to the public.
"What I loved most about the farm was the hayrides. They would start from the entrance of the farm and go all around, so people could see everything from the farm animals to the corn fields to the pie making centers. My favorite thing about the farm was definitely their seasonal carnivals because they always had the best rides and were showcasing the cutest animals. I would recommend the farm to people considering visiting because it is a safe environment where people of all ages can enjoy all it has to offer," Adelphi University junior Pamela Giannopoulos said.
The farm also has a monarch waystation, which has a habitat that is safe and helps preserve monarch butterflies. The farm hosts carnivals every few months. It as well has learning gardens where young kids can engage in a hands-on-experience. The cool part about the farm is it has a kitchen garden where in the 18th and 19th centuries people used herbs for food and medicine. This is a great learning experience as well. Not only is this farm great for students under 21, but it is great for families and people of all ages. The farm is a place for learning, fun, hands on activities and creating memories.
7. Watch a movie at the Regal Tangram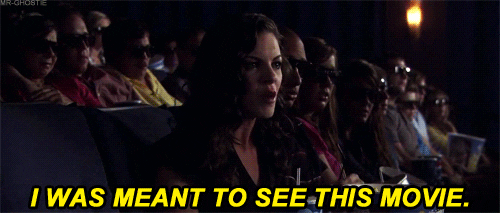 Regal Tangram is a movie theatre located in Downtown Flushing. The inside design of the movie theatre features neon touches. The best part about it is that you can watch all your movies in 4DX. Not only will you watch a great movie, but you will actually be able to feel the movie, like you are in it. The Regal Tangram makes your movie watching experience so much better. You will come out of the theatre truly remembering your movie. It is a really cool experience. The theatre also has a rest and eat area. Next time you visit Queens, don't forget to watch a movie in a new cool way at The Regal Tangram.
8. Take a walk at Astoria Park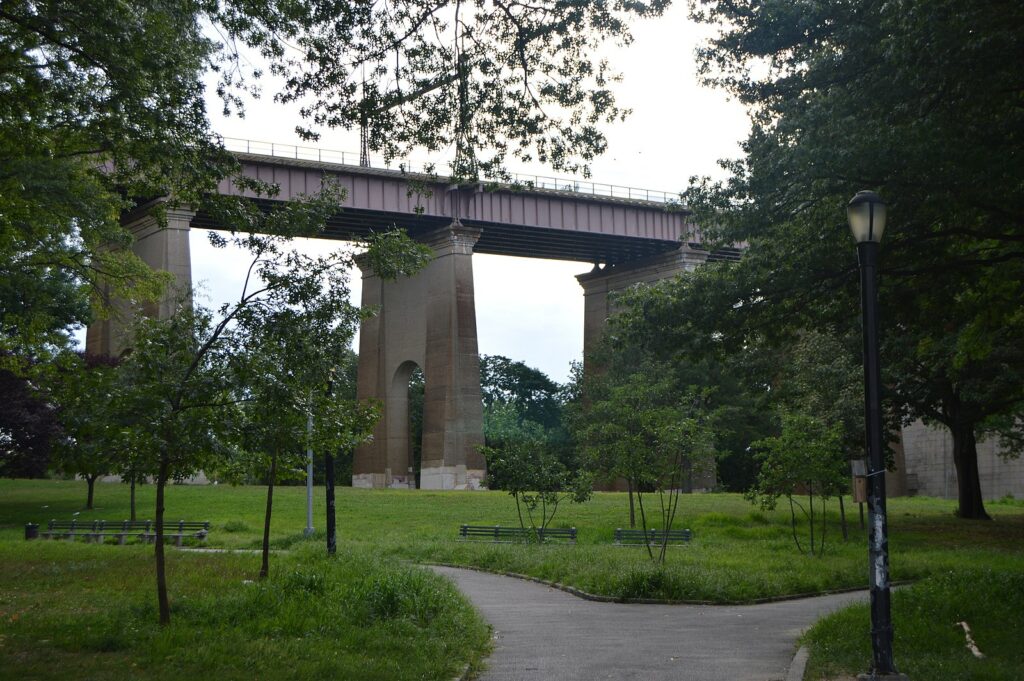 Get outside and go to Astoria Park. Enjoy the breath of fresh air and the wonderful views. Sit on a bench and read a book. Or you can bring your laptop and catch up on some work. Have a picnic, play some ball, take a nice walk— do whatever you enjoy doing. Astoria Park also has other activities available for visitors. The park features outdoor tennis courts, basketball courts, a playground, a track and more. If you just want to cool off and have a relaxing swim, Astoria Park also has the largest outdoor swimming pool in New York City.
9. Enjoy a frozen treat at Max & Mina's Ice-cream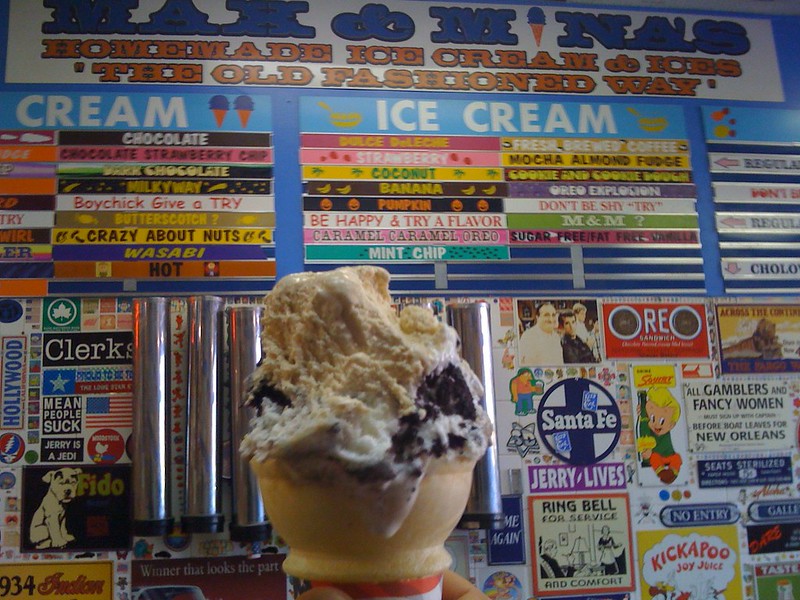 Queens is home to Max & Mina's Ice-cream. Located at 7126 Main st in Flushing, Max & Mina's has a wide variety of flavors of ice cream, shakes and frozen yogurt. They have flavors such as the cookie monster, coffee, cereal flavors, cotton candy and so much more. With the wide variety of flavors, you can for sure find one that you love. The interior of the shop is posted with pictures of vintage cereal boxes, making it have an old-timey feel. Not only will you get some great ice-cream, but you can also take a couple of vintage pictures for the Instagram.
10. Devour pizza at Basil brick oven pizza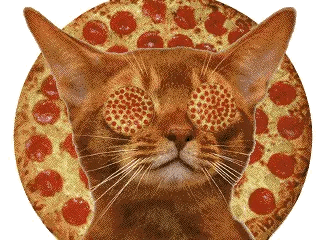 This one's for the pizza and Italian food lovers. Basil Brick Oven Pizza in Astoria has some of the best brick oven style pizza in Queens. With a five-star rating, customers are raving about it. They serve different types of pizza such as margherita, marinara, napolitana, grandma, Sicilian, classic, Bianca and so much more. Not only do they serve brick oven pizza, they also serve some classic delicious Italian dishes. These dishes include Sogliola Pomodorini (filet of sole in tomato sauce) and numerous types of pollo (chicken) dishes. They also serve pasta, fish and have numerous appetizers like the classic calamari. This place is great not only for a quick takeout pizza, but if you want to sit down and enjoy an authentic Italian meal.
11. Visit the Queens Museum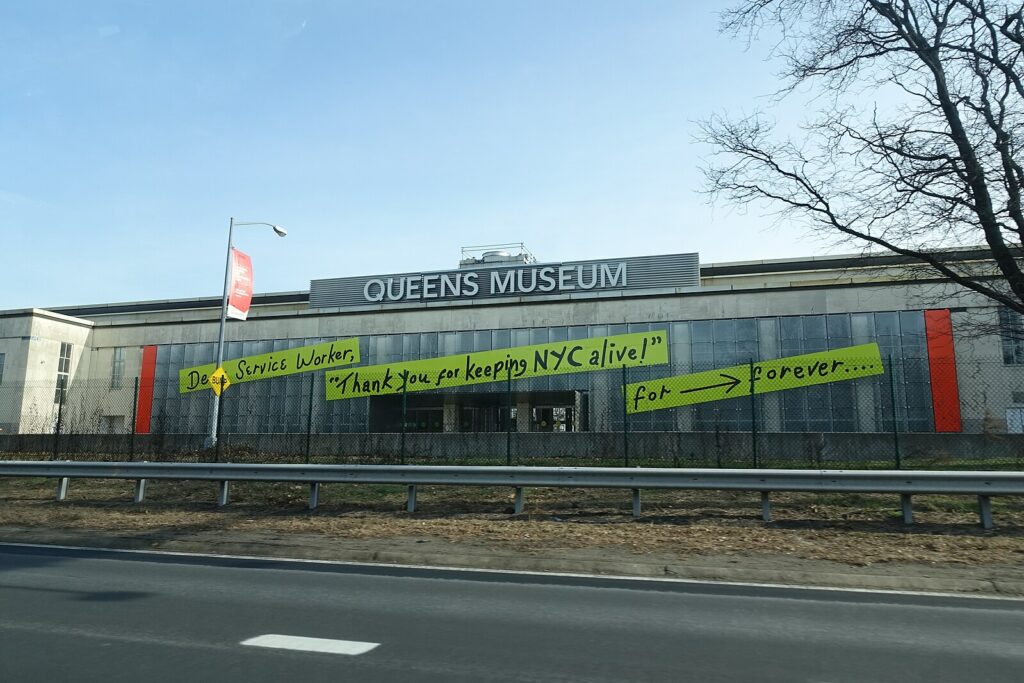 Calling all art and history lovers, take a visit to the Queens Museum. The Queens Museum is primarily an art museum that mostly showcases a diverse exhibition of art from the past. It is located on the 1939-40 and 1964-65 New York World Fairs grounds. The museum exhibits mostly consist of art works and pieces from or relating to the world fairs. However, the museum also features a variety of different styles of art works from numerous artists. One exhibit in the museum shows a replica of New York City and its buildings before 1992. It is really interesting to look at tiny New York before it looked like it does now, architecture wise. The museum not only showcases art, but it allows you to learn about the diverse borough of Queens and learn some of its history as well. It is suggested to reserve tickets online in advance.
12. Shop till you drop at Queens Center Mall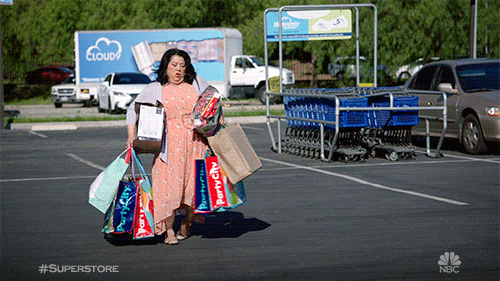 Located in Elmhurst, the Queens Center Mall has numerous retail stores where you can shop till you drop. It has more than 150 shops and eateries. It is one of the many shopping centers in Queens but is in the top with 4.4 stars. You can find your top retail needs there from beauty to clothes to shoes to accessories. Or if you want, you can stop for a quick bite at one of the many eateries or sit down at one of the restaurants. Next time you visit Queens and just need some retail therapy, head over to the Queens Center Mall for your shopping necessities or wants.
13. Be a scientist at New York Hall of Science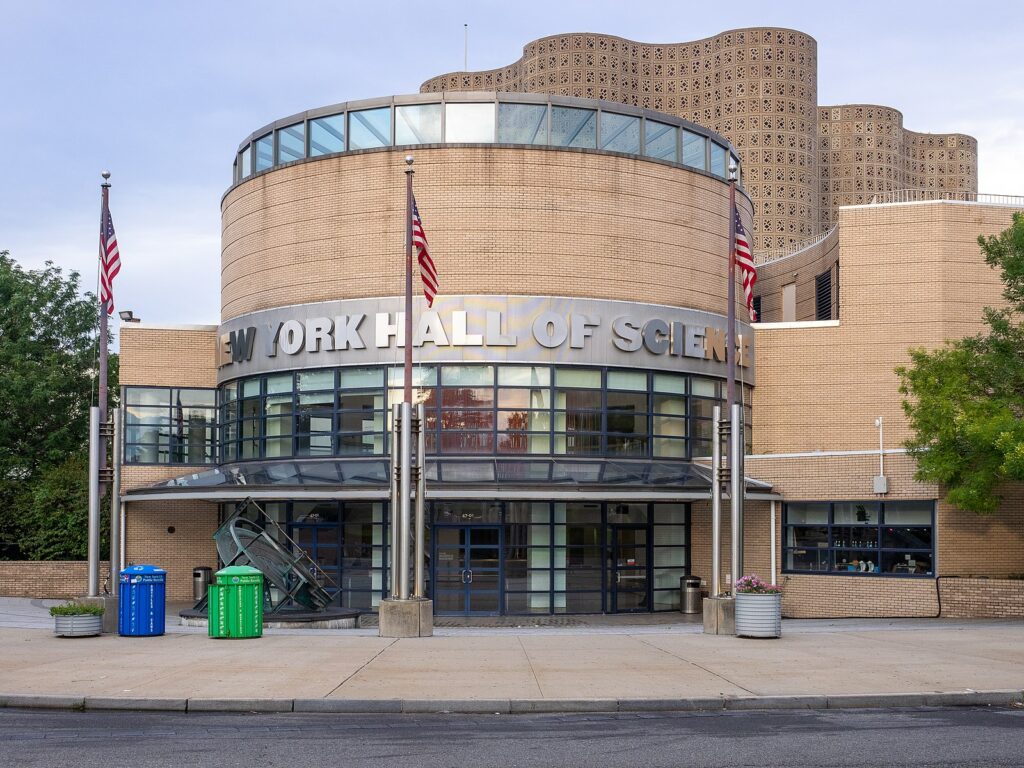 Located in Flushing Meadows-Corona Park, the New York Hall of Science was originally founded in the 1964-65 World's Fair and has been transformed to a science hall that teaches students, families and kids. According to the official website, "NYSCI is more than a world-class destination for learning and play. It is where exhibits inspire visitors, where young scientists get their start, where community members come to learn, and where critical STEM education research occurs." Visitors should buy their tickets in advance online.
"When I went to the hall of science, I had a great experience with all the things there to teach kids and students about science in the fun way. My favorite part of it would be getting the space ice cream at the gift shop because I find that very interesting and cool. I would recommend this place to any person who is potentially interested in science and wants to learn more about everything related to science, while also having fun," St. Francis senior Nicholas Lupo said.
In the Hall, there is a Powering the City exhibit where visitors can engage in activities and learn about how energy is formed and created and adapted into our lives. The Connected Worlds exhibit submerges the visitors into an animated world. It turns into a learning experience by learning how actions impact the world's balance. There is a design lab where visitors can form ideas, sculptures and experiment with raw materials. There is also a section that has a gallery of science related artworks. The rocket park features spaceships from 1964-65, the time of the New York World Fairs. There are so many other cool and exciting exhibits which not only allows visitors to learn all about science, but also gives them an interactive experience that creates memories. Perfect for all those science related majors out there.
14. Visit the USTA National Tennis Center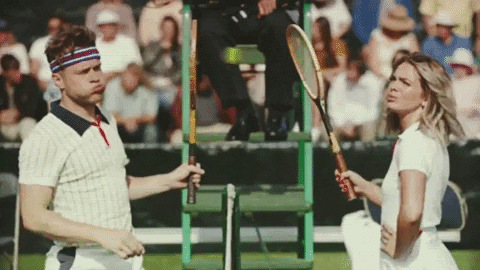 The USTA Billie Jean King National Tennis Center in Flushing is a Tennis Stadium that hosted the US Open Tennis Championships since 1978. There are many things' visitors can do at the stadium. Visitors who enjoy tennis can join tennis programs, enlist in private tennis lessons or enroll in a camp. Visitors can also book a tennis court or have a private event. Every now and then the tennis center holds big public events where visitors can book tickets. For more information on events and bookings visit ntc.usta.com. Not only is Queens home to the legendary Citi Field, but it is also home to a legendary tennis stadium, which of course makes Queens legendary in tennis and baseball history. All the more reason to visit Queens.
15. Learn Queens History at the Queen's Historical Society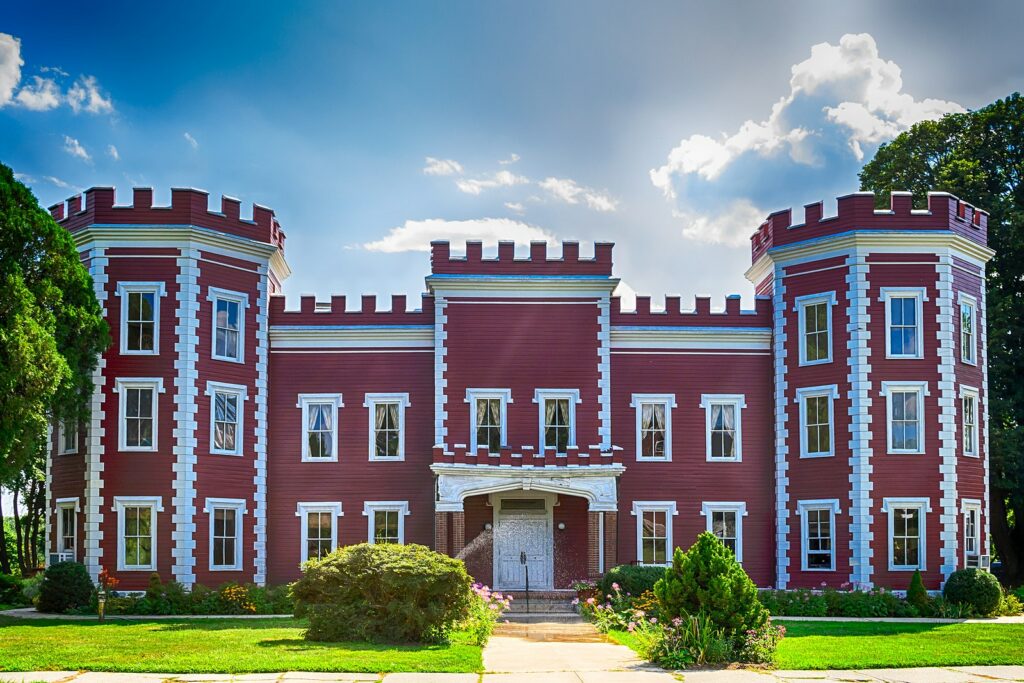 The largest borough in New York also has the largest historical society. According to the official website, "It promotes and provides assistance for research into social, political, and economic aspects of Queens history and documents the constant changes that continue to shape the borough." The society has access to numerous pieces of information and primary and secondary sources that are made available to the public for research and learning purposes. Museum visitors can buy tickets online.
There are numerous exhibits visitors can view such as the Victorian parlor room, Italians in Queens, Queens Historical society virtual reality tour, object of the month series and more. The society also holds different types of events every few months. The society also has a library collection of over 300 years of Queens history. Learning about the history of a city is really fascinating. It allows you to learn how a city was developed the way it turned out to be now, and all the culture.
16. Take a trip to Chinatown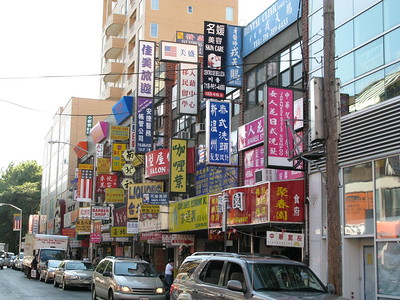 If you have been to New York City, you probably have been to Manhattan's Chinatown. However, have you been to New York's second largest Chinatown in Queens? When you take a trip to Downtown Flushing you will be met with New York's second largest Chinatown. Flushing is one of Queens most diverse neighborhoods. Within Chinatown there are surrounding Japanese, Korean and Chinese restaurants, and markets. There are also numerous street vendors. Flushing's Chinatown is vibrant and has a touch of one of Queen's many cultures that reside in Flushing. Chinatown features authentic markets, bubble tea shops, Chinese restaurants, karaoke places and so much more.
17. Get your DIY on at Monster DIY Studio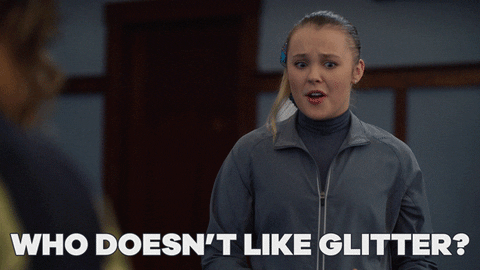 This one is perfect for all the arts and crafts lovers and DIY enjoyers. Monster DIY Studio is located in Flushing, it is the place where you can create just about anything. Visitors can add decorations and personalize items such as phone cases, phone stands, claw clips, photo frames, mirrors, hairbrushes, car accessories, cases and more. Visitors can also create their own candles, keychains and jewelry. There is a great variety of charms, paints, glitters and decals to decorate items with. There are so many options and choices. Not only will you leave with something new, but you will leave with having a great time as well. It is great for those who love to craft, or for a great day out with friends. Crafters are suggested to make a reservation before visiting.
18. Visit the Queen's Night Market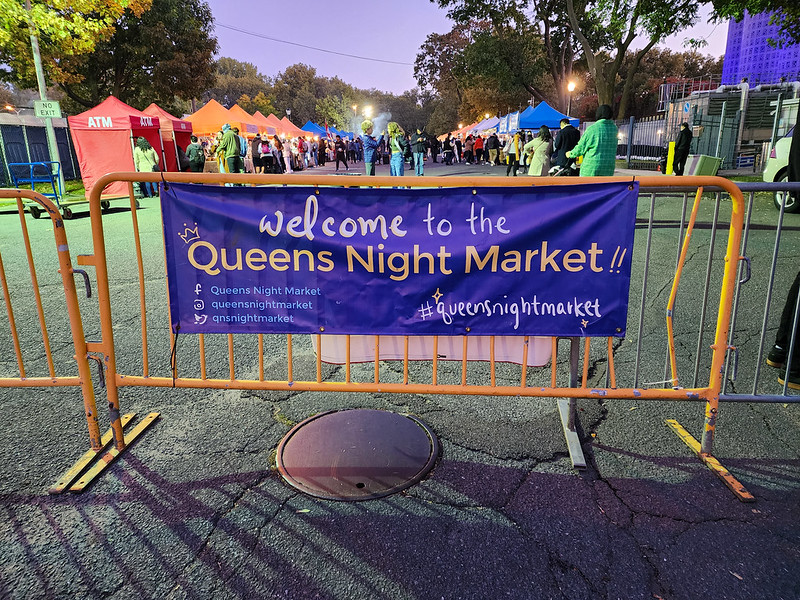 The Queen's Night Market is, in fact, a night market located at 4701 111th St. The market is open every Saturday from 5 PM to 12 AM. It features up to 100 different vendors. The market vendors hold numerous different foods from all different cultures showcasing the diversity of Queens. It as well features plenty of artworks from all different artists that are up for sale. Not only are there food and art vendors, but there are also different performers that perform every week. The market celebrates the diversity and culture of Queens. It is a really great experience to stop by and view what the vendors have to offer. Don't forget to go on an empty stomach.
19. Take your dog to Château le Woof
Located in Astoria, Château le Woof is Queens very own dog café. The café was featured in The New York Times, The New York Magazine, HuffPost and Sprudge. Not only is it a dog friendly café but it is also a dog marketplace. In this café, you won't have to leave your furry best friend outside. Instead, they can enjoy treats to and spend some time with you. The official Château le Woof website says, "This is a safe space where you can work, hang out with friends, have brunch— all while socializing your dog in a fun and climate-controlled environment. It's not just a place for coffee and dogs… this is a premium shopping experience for you and your bestie. Shop the newest designer trends, organic treats, and a full assortment of chews and toys from mindful and sustainable brands." Customers get to create memories with each other and their furry best friends.
The café also has numerous events you and your dog friends can attend. They have events like open mics, poetry night and comedy nights. Not only that but they have some really good food options like lavender pancakes for you and pupper cup ice cream for your little friend. They also offer pet grooming and have a dog play area. It is a dog wonderland that you are sure to leave with great memories all located in Queens, New York. Visit Chateaulewoof.com for more info.
20. Look at art at Socrates Sculpture Park
Sculptor Mark di Suvero founded Socrates Sculpture Park in 1986. He created the space for artists to display their public works. The park is kind of a landmark in Queens, where audiences are able to view the contemporary artworks of serving artists. According to the official website, "The Park typically presents three major visual arts initiatives each year: The Spring/Summer Exhibition; 'The Socrates Annual' fellowship & exhibition; & The Broadway Billboard series." Every month the park offers free events and activities that celebrate Queens' diverse community. There are events such as yoga in the park, kayaking, sunset meditation, musical performances and a farm stand. The park also features a "dances around the world" event.
Not only is this a park a sculpture gala, but it also allows visitors to get together and spend some quality time with each other at the park's other events. The Socrates Sculpture Park is perfect for those who love art, but also for everyone who wants to have a good time and view something different.
21. Explore the never-ending attractions at Flushing Meadows-Corona Park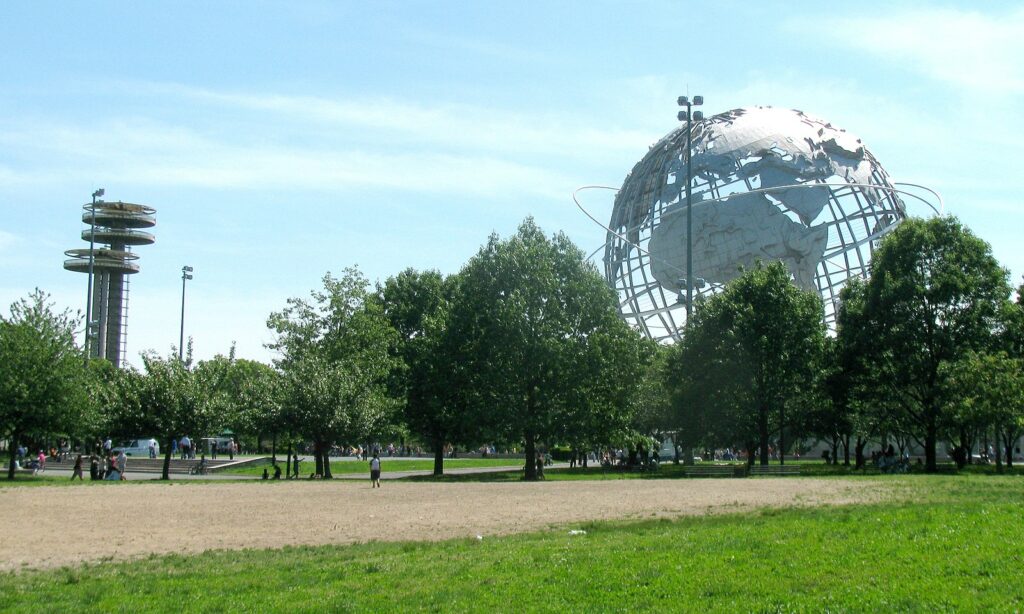 Flushing Meadows-Corona Park is a huge park that has hosted two New York World Fairs. There are an endless number of things to do in the park. You have probably seen the giant steel sculpture of the globe located in the park that you can see from miles away. But the park also has numerous buildings that attracts all different types of audiences. The Queens Museum, The Hall of Science, The Queens Zoo, The National Tennis Center, Citi-Field and the Queens Night Market are all located inside the park, as mentioned above.
However, there are numerous other attractions located in the park. The park also is the location of the Queens Theatre, which provides performing arts activities, and showcases shows and events as well. If you are more of a golf person, the park is home to The Flushing Meadows Golf Center. You can rent a space and golf attire to enjoy a game of golf, whether you're a beginner or a pro. The park has its own hidden gem: meadow lake. The Hong Kong Dragon boat festival is held there yearly. If you thought it ended here, well the park seems to have almost every sport you can thing of because it also has an ice rink. At the World Ice Arena, you can figure skate or take some hockey lessons.
Of course, that is not all because there are numerous trails, an amusement park, multiple playgrounds, basketball courts and a marina. There are so many more attractions located in the park that are great for just about anyone, that you are just going to have to visit to find out more about. Seriously, go to Flushing Meadows-Corona Park, I assure you, you will never get bored and are bound to find something for you, your friends and family.