Calling all nature lovers! Get your backpacks packed, hiking boots on and bug spray applied. From outdoor groups focused on nature conservation to fun athletic endeavors, these colleges display a range of ways to engage with nature. This list analyzes their access to trails, natural landmarks, temperatures, student organizations and the size of the school to compile the perfect list of schools for nature lovers. I gave bonus points to colleges that had a land acknowledgment because part of connecting with nature means connecting with its Indigenous people. 
Read on for the 10 best schools for nature lovers:
Stanford University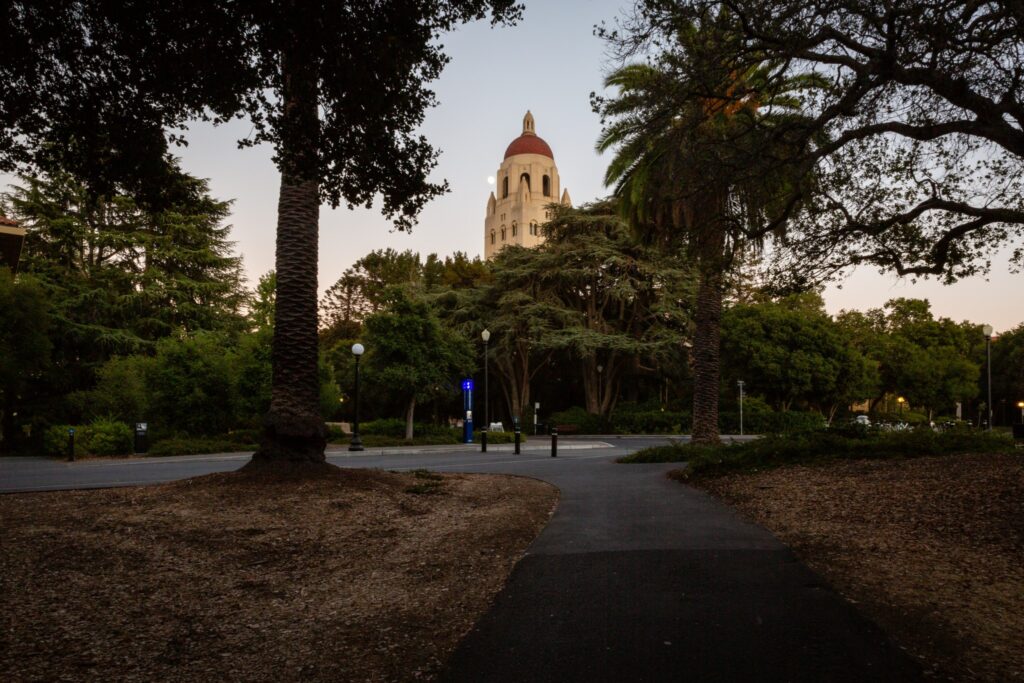 With a campus of more than 8,000 acres and 600 buildings, Stanford University offers countless opportunities for students and professors alike to experience the outdoors. The weather typically hits lows in the 40s and highs in the 70s, making it perfect for a range of outdoor activities from fly fishing to rock climbing, and from surfing to winter camping. The variety of student groups and classes provide guidance as students jump into outdoor adventures, with an outdoor outreach program with a mission to enhance interpersonal relationships, foster community and instill personal confidence through facilitated outdoor experiences. Additionally, the environmental health and safety group provides outdoor excursion safety reviews and programs that promote a safe and healthy campus environment, both outdoors and indoors.
"I like teaching at Stanford because both the students and my co-workers are engaged, stoked to be there and really love getting anyone and everyone into the outdoors regardless of background," Standford University professor Lawrence Schuessler said. "My favorite thing to do is going rock climbing at Castle Rock in the morning and surfing at Halfmoon Bay in the afternoon."
Stanford's beautiful campus sits in the center of the San Francisco Peninsula, with its main campus extending across seven governmental jurisdictions including Palo Alto, Menlo Park and unincorporated Santa Clara. Its Redwood City campus opened in 2019 with a range of amenities such as a cafe and outdoor promenade and plazas, a childcare center, a parking garage and an employee wellness center. Stanford makes it easy to get around campus, as the only university awarded three consecutive Platinum Bicycle Friendly University designations.
"Stanford has many opportunities for folx to explore nature including having classes outside, offering weekend trips to various outdoor locations and the campus has many spots to be outdoors," Schuessler said. "Stanford University's outdoor opportunities are endless."
Not only does Stanford offer opportunities to explore the natural world on the campus itself, but more than 99 trails surround the school, covering 723 miles of land. It also sits next to nine nature parks and preserves: Stanford University Arboretum, Jasper Ridge Biological Preserve, Foothills Nature Preserve, Pearson-Arastradero Preserve, Baylands Nature Preserve, Byxbee Park, Bedwell Bayfront Park, Edgewood Park and Natural Preserve, Rancho San Antonio Preserve and Don Edwards San Francisco Wildlife Refuge. You may run into more than 1,000 species of plants, and the campus features about 43,000 trees and 25 fountains. With a mission to reduce its environmental footprint and save resources, Stanford supports more than 60 local farms with organic fairly-traded food, provides 184 electric vehicle charging ports and experienced a 69% reduction in campus greenhouse gas emissions since 2000.
Stanford also includes a statement on its relationship with Indigenous people, complete with a land acknowledgment that recognizes the Muwekma Ohlone Tribe. The Ohlone people were continually displaced when their land was colonized in the 1700s and 1800s, and when Leland Stanford bought the land in the 1870s and 1880s, the Indigenous people were disregarded. Now, Stanford dedicated a residential space for Indigenous students called The House of the People, or Muwekma-Tah-Ruk.
University of Utah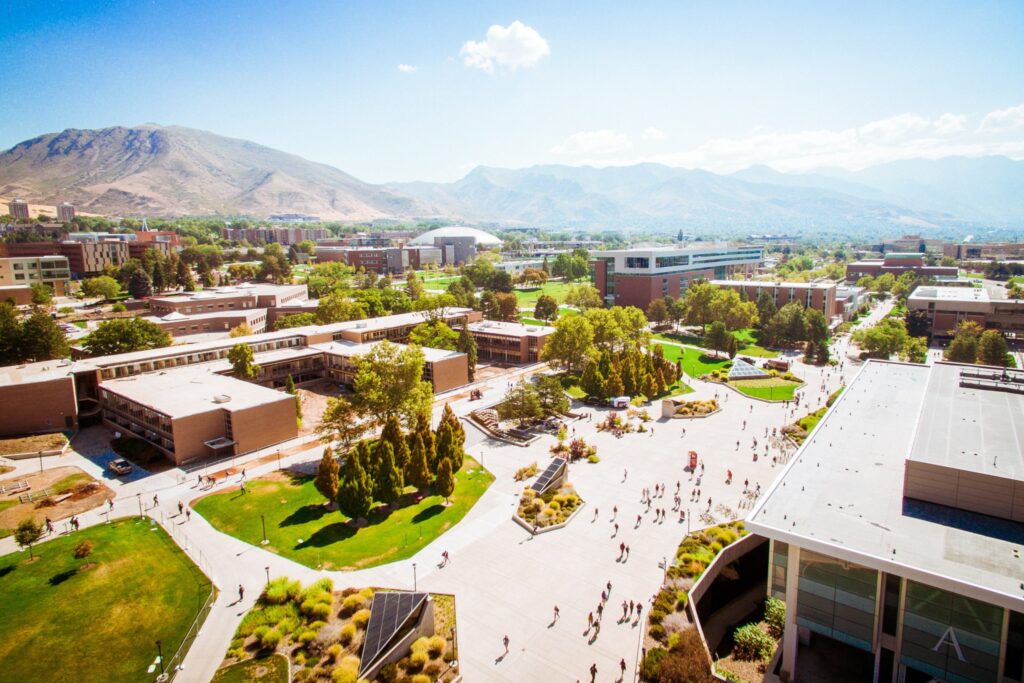 The University of Utah offers at least seven outdoor clubs for students who love nature including Outdoor Industry Club, Women's Outdoor Leadership Initiative, Women's Outdoor Adventure Club Backcountry Squatters, Peaks and Professors, Wellness Student Interest Group, Freeskier and Hammock Club. One student-run organization, the Recreation and Park Society (RAPS), helps students learn about and experience parks, recreation and tourism. RAPS holds events throughout the year to create a community of students and gain lasting relationships both personally and professionally.
"It helps me to get more involved within my program (parks, rec, and tourism) both in faculty and student relationships, and gives me an opportunity to see what students want and use different connections to pull together resources to make things happen," University of Utah graduate and previous RAPS board member Emma Taylor said.
Surrounded by four natural parks, Utah makes for the perfect university for nature-loving students, with access to Tomahawk Natural Park, Perry's Hollow Natural Park, Scott M Matheson Nature Preserve and Parkelys Historic Nature Park. Utah upholds a Climate Action Plan that it first implemented in 2010 to reduce greenhouse gas emissions, prepare for the impacts of climate change, educate graduates to work toward a sustainable future and research the effects of and solutions to climate change. Part of this initiative included a Climate Resilience Assessment based on five categories: social equity and governance, health and wellness, ecosystem services, infrastructure and economics. Now, the climate commitment task force members engage in preparing and planning for future climate impacts. Currently, the temperature tends to range from the 30s to the 80s, with an average annual humidity level of 51% and typically a light breeze.
"In the winter (maybe excluding this one) the valley stays relatively mellow which is really nice, then you can find the extremes in the mountains," Taylor said. "The opposite is true for summer. I love the alpine scrambles in the summertime and being able to pop down south and run canyons."
The campus itself provides more than 1,500 acres full of a range of activities and hot spots such as the Natural History Museum of Utah, Pioneer Theatre and Red Butte Garden. Additionally, the University of Utah offers a renowned athletics program as part of the Pac-12. The university provides easy access to more than 41 trails covering 309 miles.
The University of Utah recognizes Indigenous communities in a land acknowledgment, honoring the Indigenous Shoshone, Paiute, Goshute and Ute people whose homeland the campus resides on. It also hosts a range of events for Earth Week, lasting from April 17 until Earth Day on April 22. Calling the activities "Indigenizing Utah," it pays homage to the Indigenous people of the land. It garnered support from organizations such as the American Indian Resource Center, Sustainability Office and more. The events bring in Indigenous panelists and community leaders to lead discussions surrounding food sovereignty, colonialism, sustainability partnerships and environmental crises.
Florida Southern College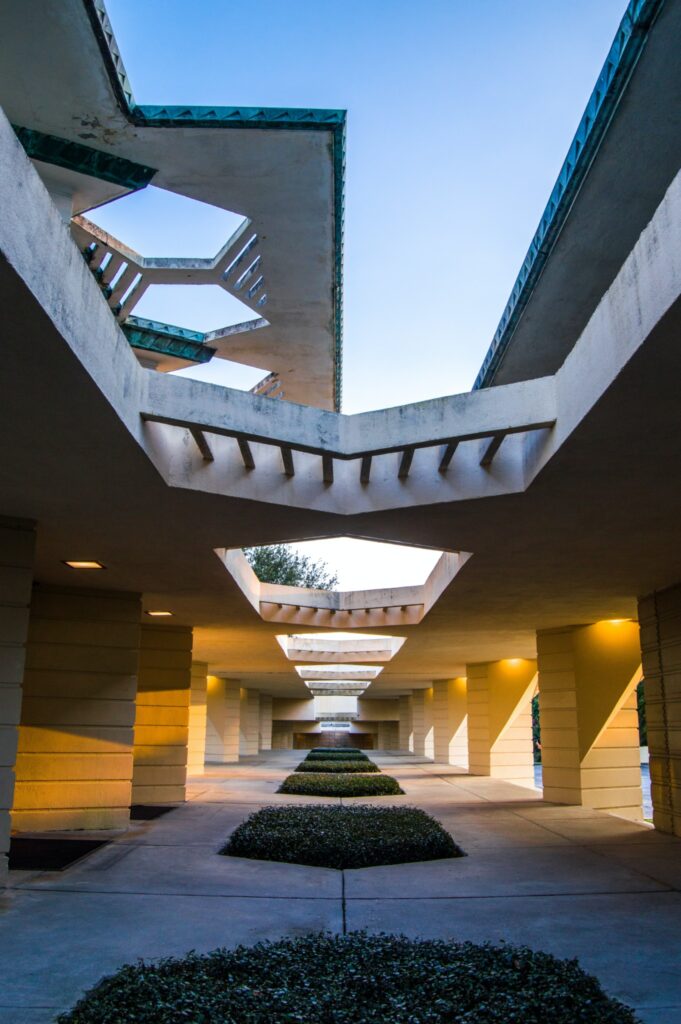 Surrounded by 512 miles of hiking trails and nine natural landmarks, Florida Southern College provides year-round beautiful weather. To top it all off, FSC offers students a one-to-three-week study abroad trip through its Junior Journey Program, an expense included in their tuition. FSC works with worldwide agencies to send students to schools around the world to places including London, Switzerland, Alicante and Costa Rica. Outside of FSC's partnerships, it offers assistance to travel with Academic Programs International or American Institute For Foreign Study to places like Ireland, China, Brazil and Australia.
"My favorite outdoor activities at FSC are both hammocking and kayaking on Lake Hollingsworth," Florida Southern College Danielle Deonarine said. "As a student, I am able to do both for free through the wellness center."
FSC offers monthly excursions to see plays and museums and explore the springs and beaches. The Discover Florida Program releases the event about a month prior, and students have the chance to sign up using their student IDs. On April 22, students traveled to a local cable park to learn how to kneeboard and wakeboard. FSC also highlights local attractions in a 70-mile radius including waterfront kayaking, Mayfaire by the lake, Alafia River State Park, Walt Disney World, the manatee viewing center and Clearwater Beach. With more than 100 student clubs and organizations, students can find a wide range of events happening on campus. Organizations like the climbing club, sailing club, garden club and nature enthusiast groups make it easy to find something that interests you.
"I am not part of any outdoor groups, but I have participated in plenty of outdoor events like Black in Nature that the Black Student Union hosted and the mental health walk that the fraternity Theta Chi hosted," Deonarine said.
Campus activities offer so many ways for students to engage with nature, especially since the campus itself covers more than 100 acres. The sunny Florida weather makes it all the better! The lows typically stay in the 60s, but the highs in the 80s can often be a bit on the warm side. Although, even in the heat, a refreshing breeze coming off the lakes makes everything much more enjoyable.
Western Washington University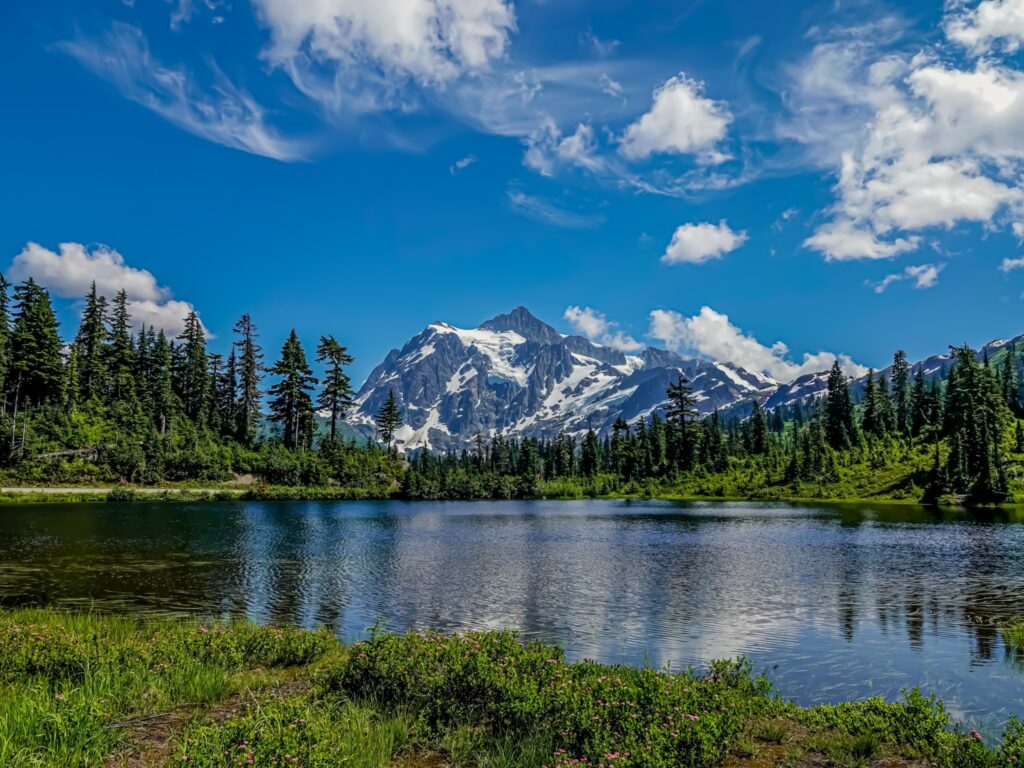 The miles and miles of nearby trails make Western Washington University ideal for hiking, covering more than 1,500 miles of land. Best part? You don't just hike on the trails. You bike, cross-country ski, snowshoe, snowmobile and sled. WWU sits only 30 miles from the Mount Baker wilderness, a nearly 120,000-acre area offering countless trails and places to explore. Students get discounted season passes to Mount Baker, where they can get to in two and a half hours on the Baker Bus. Students can also head to Galbraith Mountain to mountain bike across more than 50 miles of single-track routes, a destination just 30 minutes from campus by car. Many campus clubs even lead bike tours there!
"Bellingham is a quirky city that feels big enough to have plenty of activities but not too overwhelming like a major metropolis might feel," WWU graduate Darby Graf said. "We're also fairly close to the mountains and just a stone throw from the water. We have a boathouse here where you can rent out kayaks and sailboats and paddle boards for free."
Despite not being a member of any student groups, Graf went on trips with the outdoor center in the past, her favorite being river rafting. WWU's range of outdoor clubs and activities blows other colleges out of the water. Organizations that center around fly fishing, surfing, paddle boarding and sailing give students the chance to make a splash and find new interests. And if you want to work to protect the oceans, surfrider offers a space to work on projects and community building around protecting and enjoying the oceans. Other outdoor clubs include geocaching, birdwatching, waterskiing and rowing. Are you queer and a nature lover? Then the queer eco-justice club might be for you. It focuses on the intersection of environmental justice and queer liberation in its organizing work. Meanwhile, the hiking and outdoors club offers outings and hikes for students to participate in throughout the year and the plant club gives students a space to enjoy nature from the ground up, where you eventually find the astronomy club.
"I'm helping to make students aware of all the incredible resources that the OC [outdoor center] has to offer, as well as collaborate with the other coordinators on figuring out how to make outdoor recreation more inclusive and accessible," WWU junior and outdoor center marketing coordinator Parker Eckardt said. "Working at the OC definitely has helped me to understand how the university works on a logistics level, as well as being more aware of the impact I can make in improving our community environment."
The temperatures range from the 40s to the high 50s, but the frigid weather makes Mount Baker all the more beautiful, holding the record for most annual snowfall in a single season. WWU covers 220 acres of land, land it acknowledges as the stolen ancestral homelands of the Coast Salish people. It also recognizes the neighboring Indigenous communities, the Lummi Nation and Nooksack Tribe among others. Laural Ballew, a member of the Swinomish Tribe, serves as the American Indian/Alaska native and first nations relations executive director and tribal liaison to the president of WWU.
University of Tennessee, Knoxville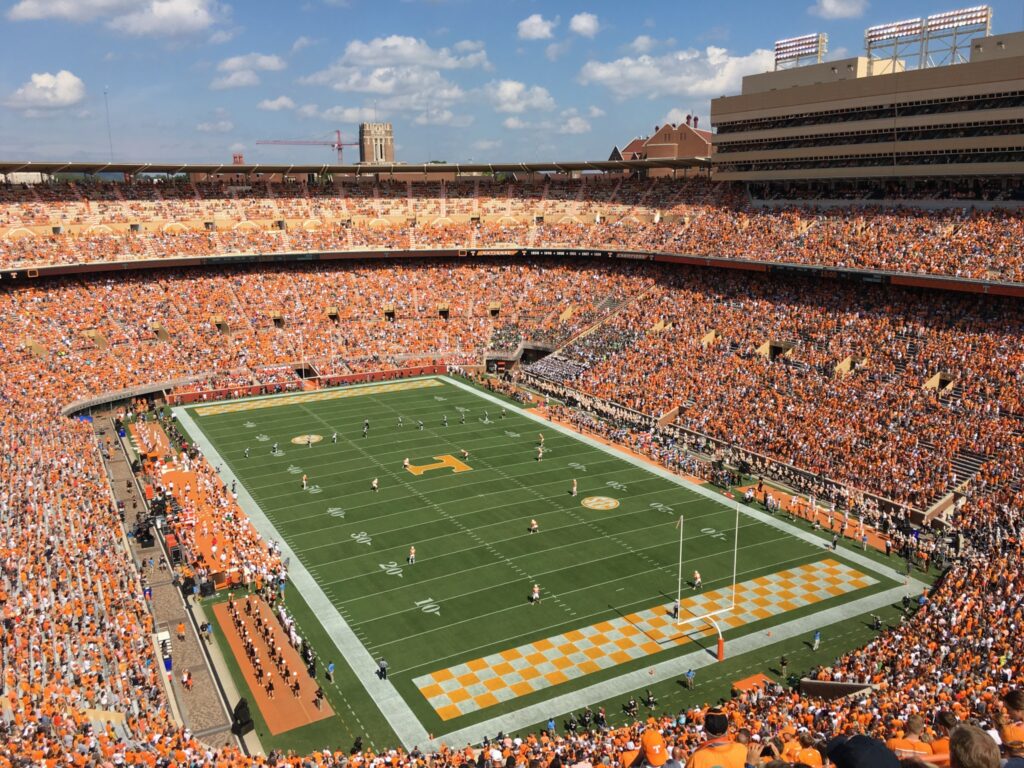 The University of Tennesee, Knoxville sits among 14 natural landmarks, including High Ground Park, Sequoyah Park, Ross Marble Quarry, Ijams Nature Center and Walker Springs Park. Knoxville's temperature typically varies between 31 and 88 degrees, with long, hot, muggy summers and short, cold, wet winters. Even so, the abundance of beautiful natural resources makes up for the not-so-perfect weather. Knoxville's Urban Wilderness provides students with 1,000 acres of forest and access to a lake and river, and it has more than 50 miles of trails for all skill levels. The Great Smoky Mountains National Park takes only 45 minutes to get to by car from the college. The 910-acre campus includes 112 miles of paved greenways and natural trails and houses one of the country's largest sports venues: the Neyland Stadium.
"I love the sports a lot and I love how walkable campus is, but I also love what is close," UTK junior Mitch Abbott said. "I regularly drive over to Great Smokey Mountains National Park and Obed Protected Scenic River."
UTK's campus also offers various outdoor student organizations, including the multicultural outdoor club, rec sports outdoor program, venturing crew, camp koinonia, rock climbing and the kan jam club. UTK acknowledges the Indigenous people of the land it stands on through a virtual panel hosted by UT Libraries and the Native American Student Association. The college also provides a formal land recognition for the Cherokee and Yuchi people and highlights Indigenous artists and educators.
Cornell University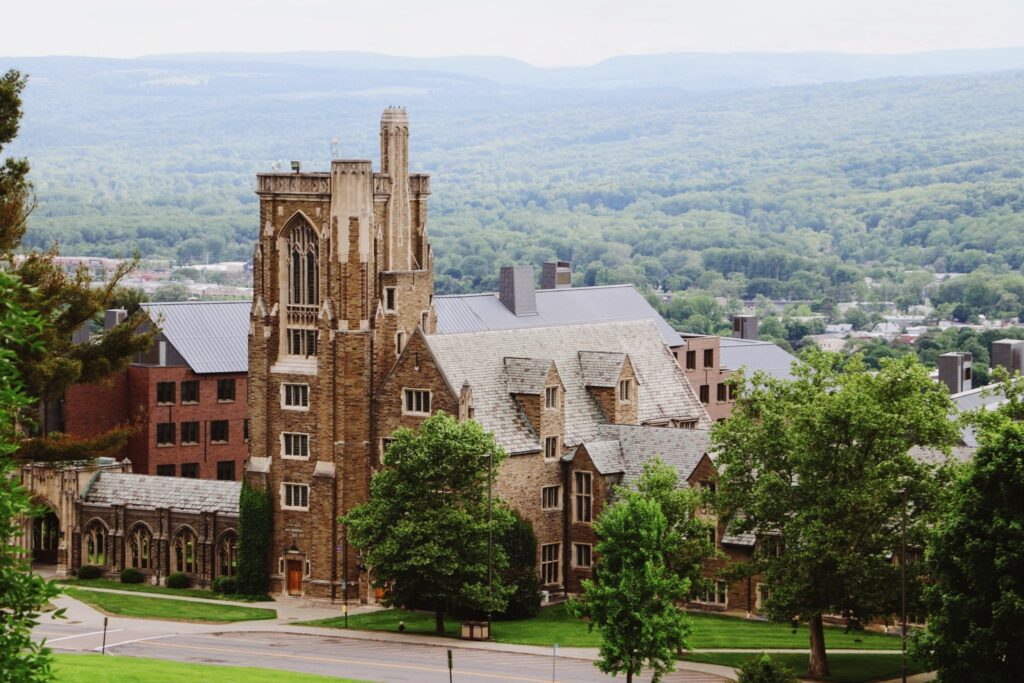 Cornell University provides over 2,000 acres of beautiful campus covering 11 natural areas including Beebe Lake, the Fall Creek Gorge, the Mundy Wildflower Garden and the Mitchell Street Hawthorn Thicket. The average minimum temperature falls around 36 degrees with the average high around 56 degrees. The city's 77 trails make up 32 miles of land, and more than 28,000 acres of forest provide the perfect places to ski, hike, mountain bike and explore. Some of the college's student organizations focused on outdoor activities include an outdoor education club, hammock enthusiasts' club, outdoor ventures club and Sierra club.
"I love to walk, and walking here is definitely a workout because of the hills but it is totally worth it," Cornell graduate Smith Charles said. "The scenery on my walk home is almost never the same with the change of seasons, and depending on which path I take I could be in a totally different place. And nothing can compare to stargazing at the observatory or watching a sunset on the slope."
The college does provide a land acknowledgment, recognizing the Cayuga Nation and Gayogo̱hó:nǫɁ people and the history of dispossession. Cornell prioritizes programs that provide education about and support Indigenous people. The college also offers opportunities for Indigenous students to receive additional guidance and support, and it works to preserve endangered Indigenous languages, develop culturally appropriate Indigenous housing and work directly with Indigenous communities.
University of California, Berkeley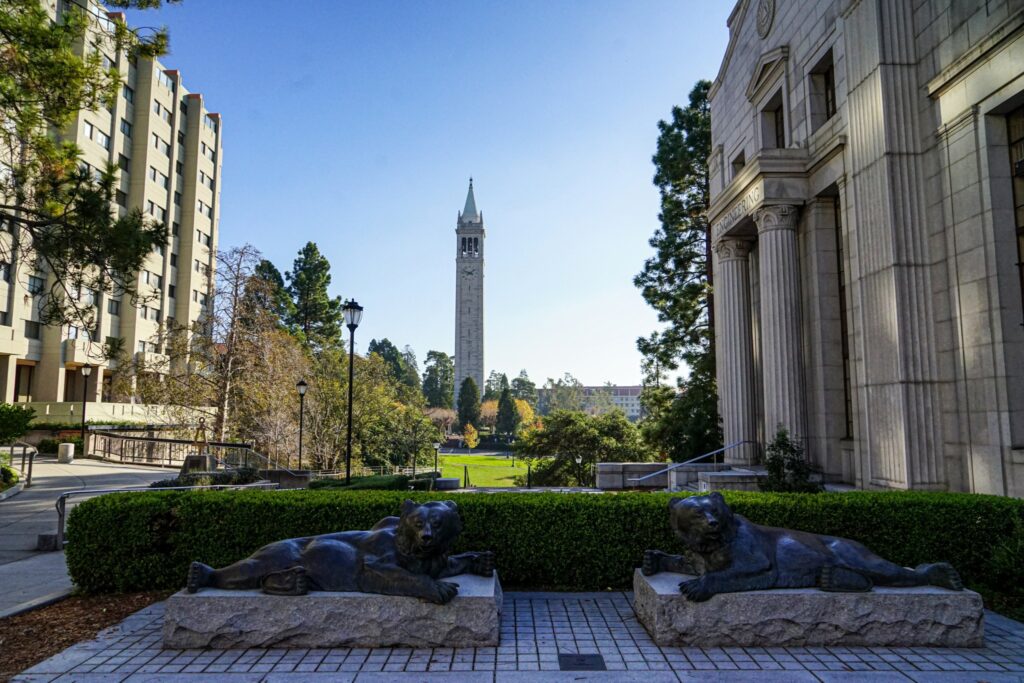 The University of California, Berkeley's Cal Hiking and Outdoors Club has connected nature lovers since 1870 through adventures such as hiking, skiing and camping. Other groups like the ski and snowboard club, hang-gliding club, surf team and climbing group showcase the wide variety of activities to partake in. With more than 109 trails in the area, Berkeley offers the perfect places to explore. It also sits alongside many beautiful reserves and natural landmarks, such as the Hans Jenny Pygmy Forest Reserve, UC Botanical Garden at Berkeley, Grizzly Peak and Cesar Chavez Park.
"I love hiking and running at the trails nearby," UC Berkeley sophomore Amanda Shultz said. "Currently I am in CHAOS club. I love the community of people who like the outdoors and all the opportunities for backpacking and hiking trips."
The temperature ranges from the 50s to 70s in summer and 40s to 60s in winter. It stays pretty sunny, despite the occasional rain and clouds. UC Berkeley's long history of outdoor lovers becomes clear when you see how many students and alumni placed in the Olympics, with 121 gold medal champions, 56 silver and 46 bronze. The campus covers more than 1,200 acres, full of traditions and landmarks, including the sophomore lawn, a great place for a nap but was historically where freshmen retaliated against hazing by burning their class numerals. UC Berkeley recognizes its land as xučyun territory of the Ohlone people, acknowledging how every member of the Berkeley community benefits from the land's occupation. UC Berkeley offers events, resources and support to the Indigenous people of the land.
University of Hawai'i, Manoa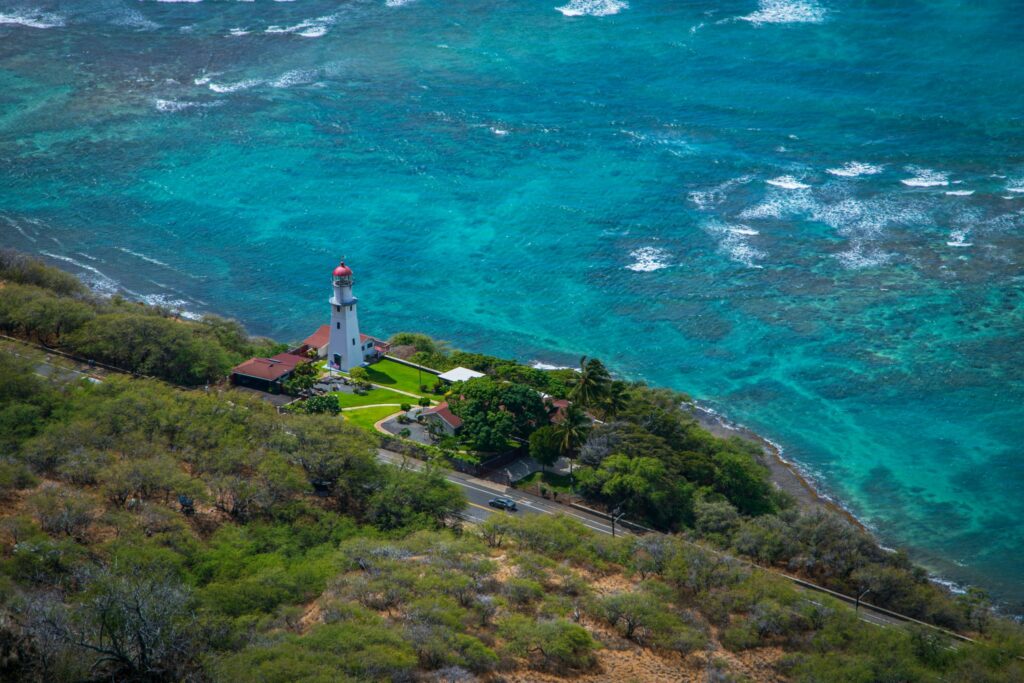 The University of Hawai'i, Manoa experiences beautiful temperatures year-round, ranging between 71 degrees and 81 degrees. The perfect beach weather with occasional rain provides the perfect spot for people who love to soak up the sun but don't count on many environmental changes from the seasons and stay alert for unexpected rainfall. The small school with 320 acres of land and a student population of a little more than 19,000 still offers a few outdoor clubs, one of the largest being the environmental justice club.
"I really love seeing the community come together to work towards a common goal in removing invasive plants," UHM junior and volunteer of student group Mikiki WAI Jenny Brown said. "It's a great workout and seeing those before and after photos is satisfying. Manoa has such beautiful gardens and botanical features. We have this Japanese garden that has koi fish pond, It's one of my favorite spots to go to before/after an exam because it helps me stay grounded."
"I love how simple the university is compared to other schools," UHM senior Alyssa Perez said. "There's no Greek life and not much rowdiness, and it's lovely being able to walk amongst so many trees and gardens every day."
Ka Lau O Ka Lāhui brings haumāna together to reconnect to their ancestry and land. The college recognizes the Indigenous people of the land in a land acknowledgment that emphasizes the role Indigenous people had in shaping the land. The college surrounds itself with natural beauty like Ka'au Crater, Le'ahi (Diamond Head Crater State Monument) and Diamond Head Summit Trail. Various trails scatter the area, with 72 hiking trails, 49 walking trails, 30 running trails as well as others. Located on the university grounds, the Institute for Sustainability and Resilience ensures that students understand the environmental challenges and climate change threats posed to the earth and humanity.
Appalachian State University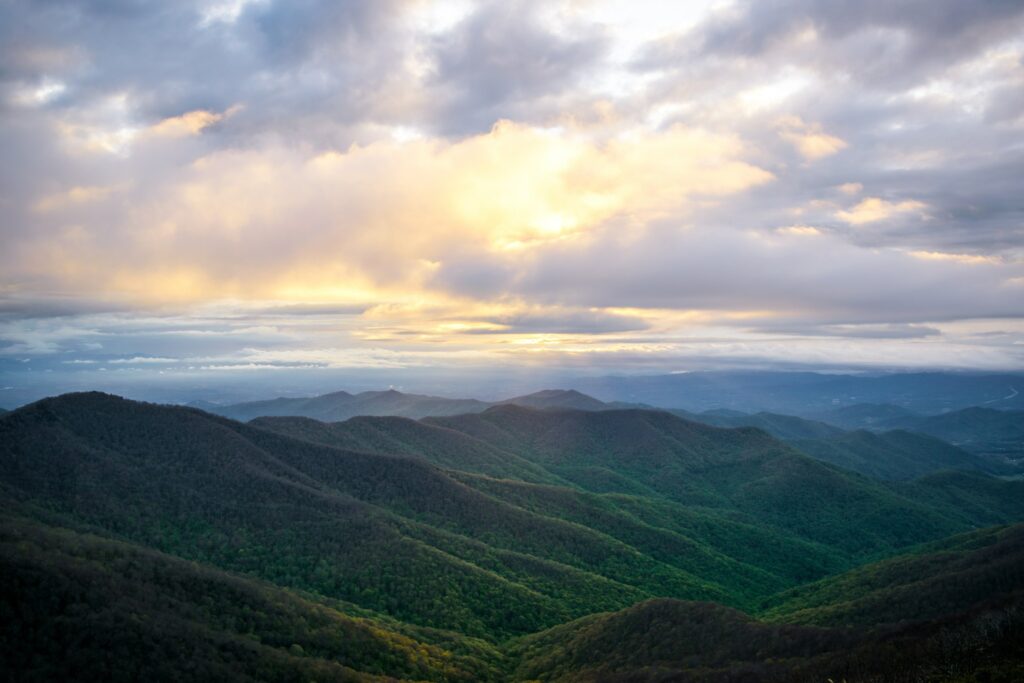 At 1,200 acres in size and more than 100 miles of trails, Appalachian State University sits in the Blue Ridge Mountains. The tagline "Sustainability at App State is not a trend, it is a tradition," only scratches the surface of what the school offers as a leader in sustainability in higher education. App State uses a model rooted in environmental stewardship, economic responsibility and social equity to address issues such as resource scarcity, climate disruption and population growth. App State runs a podcast called "Find Your Sustain Ability" where faculty experts discuss sustainability practices and how it connects to their personal work. The campus tracks its greenhouse gas emissions to hold itself accountable and work toward its continued efforts for sustainability practices through its climate action plan.
"My favorite part about App is definitely the location," App State sophomore Averi Martin said. "I've done over a dozen hikes in the area and plan to do many more. My favorite hike is Rough Ridge; you can see as far as Charlotte from the highest point on the hike. I'm a part of the Hiking Club at App. I like that they don't just stick to hikes around Boone, but instead go to places such as Grayson Highlands in Virginia and Mt Mitchell."
App State offers 11 recreational and athletic facilities and provides students with a range of outdoor and sustainability student groups. The hammock club takes students on adventures through the scenic mountains on and off campus to hammock and make lasting connections. Similarly, the garden club invites passionate students to learn about how food is grown, and the fly-fishing club creates a positive space to fly-fish and learn about environmental conservation. Clubs such as the renewable energy initiative and sustainability and environmental education increase environmental literacy and promote action to create a more sustainable campus. Surrounded by six natural landmarks, App State provides ample access to the Appalachian State University Nature Preserve, Daniel Boone Native Gardens, Laurel Creek Falls, Turtle Island Preserve, Otter Falls and Elk Knob State Park. Boone averages an annual high of 61 degrees and a low of 39 degrees with rainy summers.
App State provides a land acknowledgment to show gratitude to the Indigenous people of the land and support reconciliation by recognizing Indigenous people who still live there under current settler-colonial policies. App State advocates for the eight Indigenous nations of present-day North Carolina of which only one is federally recognized: the Coharie, the Eastern Band of Cherokee Indians, the Haliwa-Saponi, the Lumbee Tribe of North Carolina, the Meherrin, the Sappony, the Occaneechi Band of the Saponi Nation and the Waccamaw Siouan. App State creates a space for Indigenous communities by recognizing historic relationships, creating spaces for an equitable future and linking resources from the Indigenous Appalachian Learning Community.
Dartmouth College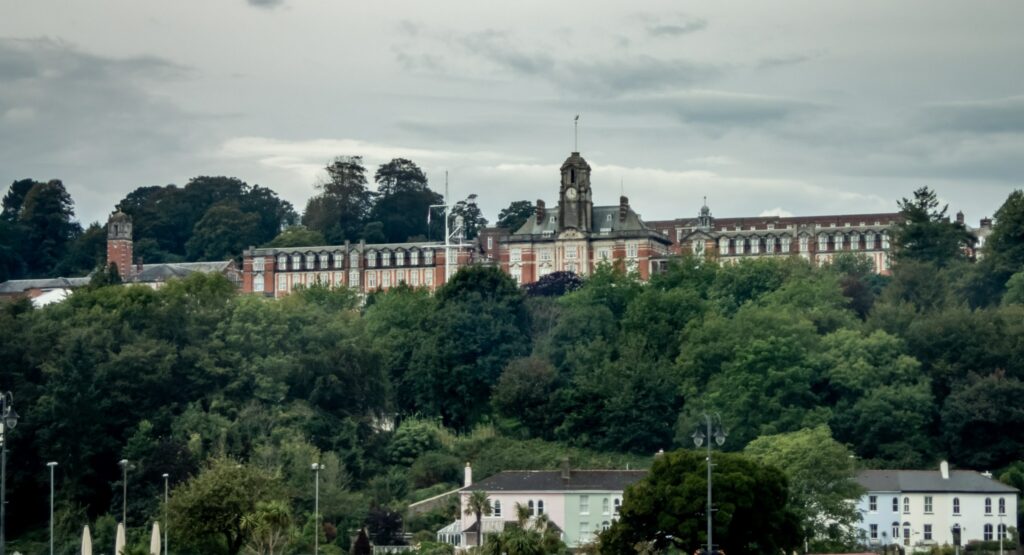 While the warm, wet summers and freezing, snowy winters might not be ideal, Dartmouth College's weather tends to range between 10 degrees and 81 degrees. It rarely drops below -9 degrees or above 88 degrees. Dartmouth students make the most of it, finding fun activities to do together no matter the temperature. When the clocks strike midnight on the first big snow of winter, the campus comes together for an ultimate snowball fight.
"In the winter, we went sledding on the golf course countless times," Dartmouth sophomore Charlotte Madden said. "After the first big snow, we raided the recycling in our dorm and used all the old cardboard boxes as sleds. People would construct jumps out of snow on the golf course and snowboard down them."
Meanwhile, in the summer heat, students swim in the Connecticut River, which flows right next to the college. Students can recline by the water with snacks and music, and when they decide to get in, they can swing off a rope into the water. Students can also rent out canoes and paddle boards. The Connecticut River only scratches the surface of the beautiful landmarks nearby. Students can also visit landmarks such as Mount Moosilauke and the Hanover Conservancy, and the Appalachian National Scenic Trail spans more than 2,000 miles from Georgia to Maine. Other trails in the area make up an additional 384 miles.
"I love the people at Dartmouth," Madden said. "I've found such a strong, supportive, inclusive community of people who want to see their peers succeed. I also love the accessibility of the outdoors in Hanover. It's very common to go on a sunset hike, or 'sunsike,' on any given week night. I also love to go on walks around occom pond, or 'woccoms.'"
The typical day at Dartmouth includes going to class, studying with friends, spending time in the Connecticut River or on a hike, and partying with friends. Dartmouth's 269-acre main campus provides plenty of opportunities for outdoor involvement. For example, Madden is part of the Dartmouth Outing Club, which offers rentable cabins throughout the state and provides outdoor gear also available to rent. Madden plans to lead a backpacking trip with the group this fall, just one of the many activities the club does. Surrounded by beautiful outdoor locations, students at Dartmouth can go backcountry skiing, climbing, fishing, hiking, mountain biking, paddling and more.