Going to college when you're under 21 can feel like living on the cusp of something bigger. You long to recreate that image of bar hopping with your best friends and setting yourself loose on the town, but you just can't. Not yet at least. The city of Berkeley doesn't pride itself on its eclecticism and alternative nature for nothing. You just need to spend a little more time discovering all the hidden gems of the city.
So until your 21st birthday rolls around, sit tight and check out these 21 things to do in Berkeley.
1. Scour All Four Floors of Moe's
---
One thing Berkeley definitely doesn't lack? Bookstores. Just counting the south side of campus, there already exists four separate book vendors. And carrying on the number four, Moe's Books on Telegraph Avenue ensures that any book lover will find a wonderful haven with four floors worth of books from every genre imaginable. Waiting on that exciting new release from your favorite author? Moe's stocked it up at the front of the store. Looking to save money and trees with second-hand finds? Moe's also piled up a whole wall-and-a-half of classics and sci-fi books for your perusal. For the child-at-heart who loves looking at picture books to the budding intellectuals looking for obscure academic books, Moe's truly cannot go unvisited.
2. Thrift for a Cute Fit at Friends of Indigo and 2nd Street
While no one can deny the allure of buying a new shirt knowing it belongs to you and you only, Indigo creates such a fun environment for thrifting that you'll find yourself magnetically drawn into its store. With carefully curated vintage collections, Indigo offers unique and rare finds that will make sure your style stands out among the crowd. The store also features adorable accessories like stickers, pins and hand-made jewelry from local artists. Colorfully and whimsically decorated, the store gives dopamine boosts to anyone who walks in, making it easy to restock your closet sustainably. If you happen to check it out with a friend, make sure to snap a selfie in front of their wacky green mirror!
"I've only just gotten into thrifting, but Berkeley has been a great place to start," said Themi Perrara, a freshman at UC Berkeley. "My friends and I thrifted our Halloween costumes, and were able to find a bunch of affordable stores really close by. It's been a fun way to go out with friends and get to explore our personal styles along the way!"
Likewise, just a block down from Indigo, 2nd Street works as another great place to explore your style. With a much larger space and thus much more diverse collection, 2nd Street brings truly extensive and affordable pieces. But even if the clothes come cheaper, it doesn't mean you should immediately unleash your inner shopaholic. The store provides a few spacious and clean fitting rooms, and you can feel comfortable to make a smart purchase.
3. Find your favorite albums at Amoeba
Eclectic and artsy, Amoeba Music acts as one of the perfect symbols of Berkeley. Anyone who enjoys looking over rows and rows of albums and cover art knows of Amoeba as a must-go in the city. With CDs and vinyl of both underground indie bands and the world's biggest top-charting artists, you can't go into Amoeba without finding music you love. Add onto that the surprise that they sell a lot more than music—CDs and DVDs of classic movies and TV shows and gigantic concert posters make themselves available as well. However, the sheer volume of products available does take a bit of time to sift through, so make sure you grant yourself a good hour to wander.
4. Catch a Movie at Regal UA Berkeley
As someone who used to live in a small, isolated town of 3000, knowing you can't physically get to a theater for a movie you would die to see really sucks. Luckily enough, Berkeley houses a movie theater. Although this theater leaves out all the bells and whistles and fancy reclinable seats, it certainly doesn't lose out on convenience. Located on Shattuck Avenue, a short ten-minute walk from the west side of campus will take you to your long-anticipated blockbusters. Take a break from the books, grab some soda and piping-hot popcorn with your friends and destress with a good movie downtown.
5. Smell the Flowers at the UC Botanical Garden
Don't want to spend money? Take a short bus ride over to the UC Botanical Garden. The garden grants you exclusive access to plant collections from all around the world, including specific ethnobotanical exhibits like the Tropical House and the Garden of Old Roses. Berkeley students receive free entrance, making it the perfect affordable date location or a spot to take a relaxing walk on a day off. The garden also hosts sick plant clinics and seasonal programs for those who want to get into the holiday spirit by making their own wreath. The botanical garden holds many natural treasures, and you'll find yourself wanting to come back for more.
6. Hike the Lower Fire Trail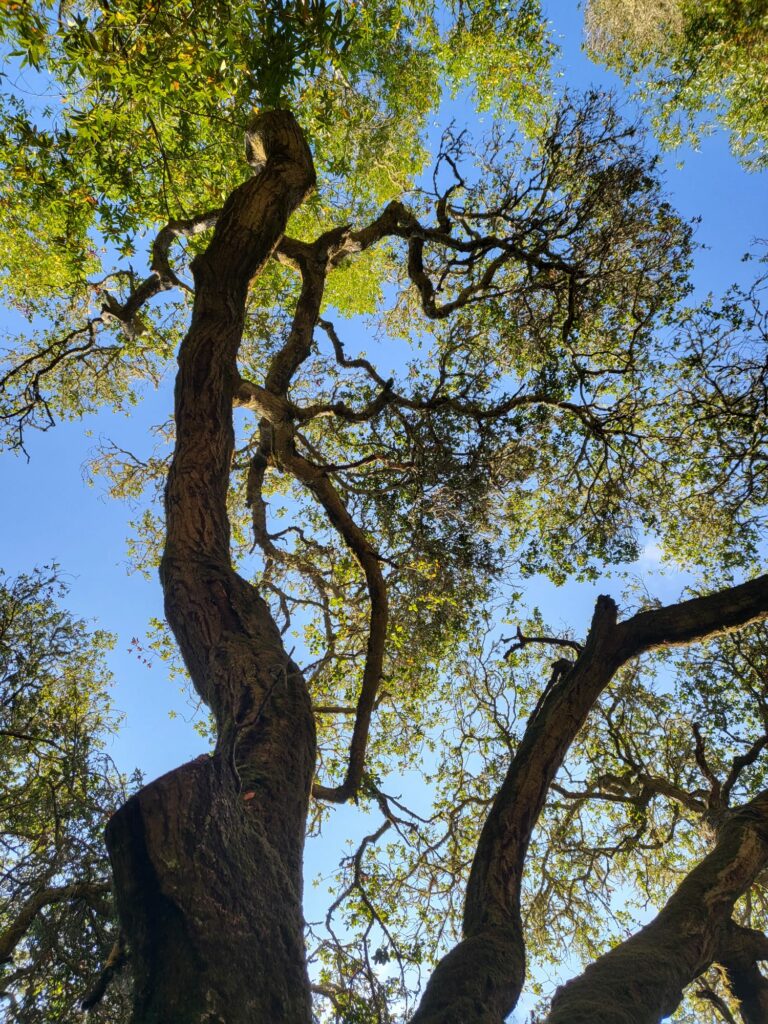 Twenty minutes away from the California Memorial Stadium, this stress-free hiking trail works as a great option for students. Wide and mostly paved, the trail attracts many runners, bikers and dog-owners for a workout nestled within the trees. If you decide to take a few hours off to explore the beauty of the Berkeley hills, make sure to take your time observing the environment around you. The trail hides a host of fascinating creatures—banana slugs, snakes, etcetera—you'll quickly miss if you don't pay attention.
"I personally adore the hills and trails to the East of Campus, like the Big C or the fire trail behind Clark Kerr. They're rather steep but it allows you to scale a lot of elevation in a short total distance," said Wayne Wu, a freshman at UC Berkeley. "You can get some amazing photos of the entire bay from the hillside and if you manage to catch it in time to watch the sunset, it is absolutely stunning and one of the most gorgeous sights to see here at Berkeley."
Of course, also take your time to fully admire the expansive views of the Bay in the horizon served up on a mountainous platter just for you. If you choose to head up to see the sunset, try to make sure to go with a friend. While the trails don't seem particularly challenging, you never know if you might miss a step in the after-sunset dark. Better safe than sorry.
7. Discover the Street Art of Berkeley
What else would you expect to fill the streets of Berkeley? Just as the city contains some of the country's most prominent counterculture and activist histories, much of its street art sets out to document impactful movements and individuals. As you walk along Telegraph Avenue, you might notice a mural by People's Park depicting the Free Speech Movement which took place on the Berkeley campus during the '60s, or a tribute to beloved pop art artist Keith Haring. Aside from playing as the backdrop of your photos, some of the art also act as functional pieces of urban design. Peace signs bike racks and mosaic trash cans really go to show that art and functionality can go hand in hand.
8. Feed Your Inner Art Critic at the UC Berkeley Art Museum and Pacific Film Archive
If street art can't satisfy your appetite, head on over to BAMPFA. Free for Berkeley students, the art museum acts as a great resource for those who want to explore modern art but find the San Francisco MOMA pricey. Holding over 28,000 pieces of art that span genres from photography to African quilts to East Asian art, you'll find it difficult to not uncover something that piques your interest. BAMPFA also puts on showings of arthouse films and documentaries from all over the world, sure to keep your brain spinning long after viewing.
9. Stroll along the Telegraph Avenue Street Fairs
On a few select days in the year, Telegraph Avenue bids traffic farewell and transforms itself into a holiday street fair. People who love discovering and collecting unique local handicrafts must not miss their chance to glance at all of it at once. Pick up adorable gummy bear earrings for your bestie or a hand-knitted hat for your mom. If you get hungry along the way, stop by one of the food stalls—you might just find one of your new favorite cultural cuisines.
10. Watch a play at the Berkeley Playhouse
Plays don't only belong to metropolitan big leagues. Local production group Berkeley Playhouse features popular musicals and plays like Matilda and previously In the Heights, all just within your reach on Southside. Small but cozy, the Julia Morgan Theater presents an intimate viewing experience for those who prefer a little less flashiness. The playhouse also hosts performance programs for teens and kids and casts plenty of children in their productions, providing a great opportunity to support budding young talent.
11. Glance at the Indoor Stars at the Lawrence Hall of Science
Remember all the awesome science field trips you took as a child? Now comes the chance to relive them. The Lawrence Hall of Science presents a delightful selection of exhibits ranging from photo exhibitions of animal diversity to interactive games that'll test your physics knowledge. An especially stunning attraction manifests in the form of the planetarium. Open only during particular weeks, don't miss your chance to explore space and its stars from Earth. An added bonus—UC Berkeley students receive free admission.
12. Climb Up the Campanile
A true landmark of Berkeley, the Sather Tower (Campanile) doesn't sit in the middle of Berkeley campus just for show. Other than housing the carillon, the tower stores fossils from organisms dating back to the Pleistocene and even the dinosaurs. Visitors can access the observation deck and get a spectacular view of the city stretching into the Bay. If you feel concerned about the potential hike up—fear not—an elevator actually takes you most of the way up. You really only need to walk 38 steps.
13. Picnic at Willard Park
On any good day, the Glade sees a few clusters of people upon it, and that's not counting the pet-a-llama days. If you want to avoid the crowd, or at least the college crowd, try hitting up Willard Park. With a large open field adorned with only a few giant redwood trees, Willard Park provides the perfect space for a low-key picnic with just your closest friends or massive potluck with your classmates. The dogs that frequent the park guarantee you the chance to marvel and smile at a furry friend, and energetic yells from children on the playground will surely create a lively, happy atmosphere for your home-made charcuterie board.
14. Learn to Kayak at the Berkeley Marina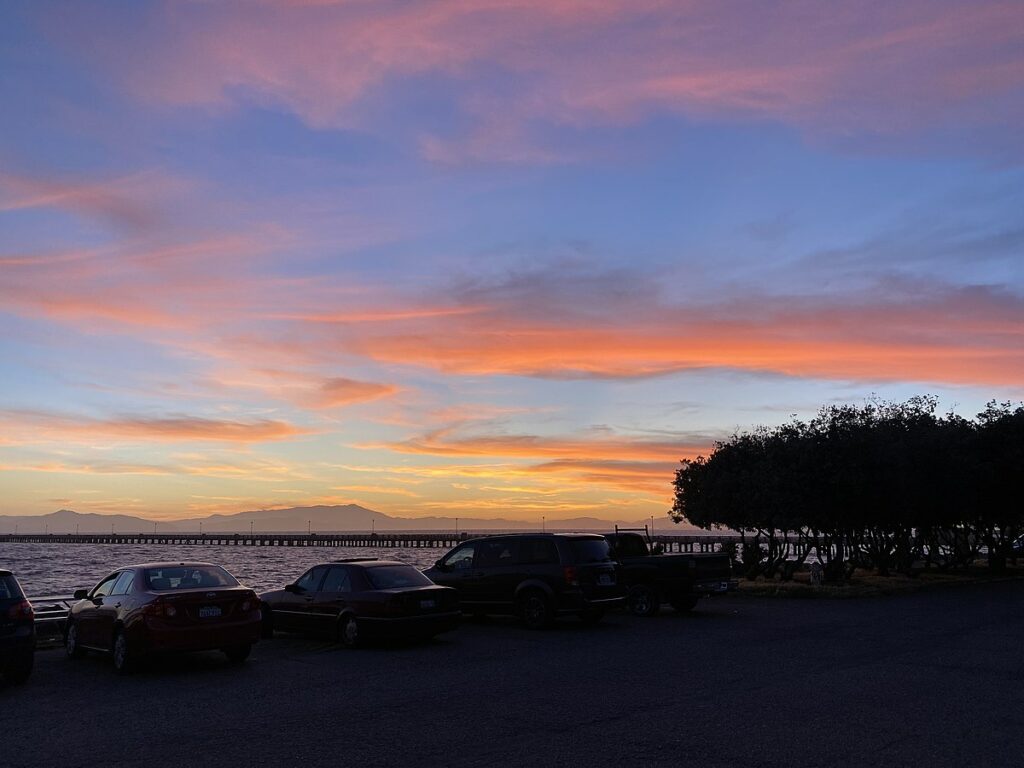 Yeah, the marina looks beautiful and all, but sometimes you need a little bit of action to keep things interesting. Aside from the 100 acres worth of open space you can take slow walks on for the rest of your life, the marina offers a variety of water sports for beginners to masters. You can take classes on sea kayaking, paddleboarding and windsurfing through Cal's Rec Sports Program, and UC Berkeley students often get discounted prices. To interact with nature continues as one of the best ways to learn to love it. Learning a new water sport might just become your new favored method of exploring the Bay while getting a much-needed weekend workout.
15. Boba Shop Hop
Can't bar hop? Why not go boba shop hop? Walking around downtown and Southside with regular frequency, you'll notice that Berkeley's boba shop density goes through the roof. Just in the two-block vicinity of Bancroft Way alone there exists nine stores that sell boba. Yifang offers high-quality brown sugar boba and authentic Asian fruit teas but sits on the pricey side. Puretea, on the other hand, provides more standard choices but encourages sustainability with their reusable glass bottles. If you were waiting for an excuse to go on a boba splurge, now comes the time to put your stomach to the test.
16. Go Café Hopping and Coffee Tasting
Same logic, different beverage. Though coffee might act more like liquid life source than delicacy to college students, maybe we should start learning to savor it for once. When it comes to the numbers, Berkeley's cafés certainly don't lose out to its boba shops. Grab a dark roasted coffee at Milano's and vibe to soft music and the chatter of procrastinating students, or try out 1951 Coffee Company's specialty Honey Lavender Latte. Write down mini reviews for you and your friends if you'd like. In any case, this might go easier on the kidneys than alcohol anyway.
17. Shop Your Heart Out at Fourth Street
Want to shop at retail stores but finding San Francisco a bit out of the way? Head to Fourth Street on the west side of Berkeley. It only takes twenty minutes by bus to get there from the UC Berkeley campus. Though we all love that the area around campus primarily sees small businesses, sometimes we do need the convenience of bigger chains. In case you need your iPhone fixed or to restock on your favorite makeup products, Fourth Street's Apple Store and Sephora open their arms to you.
"Something I like to do in Berkeley is walk around the small local shops on College Ave and the shops on Fourth Street," said Jacqueline Santizo, a senior at UC Berkeley. "There's boutiques, restaurants, and cafés to try out!"
With popular stores come trendy restaurants. If you find yourself with a special occasion coming up, Fourth Street's restaurants will serve you the fancy meal you deserve. From Zut!'s Mediterranean fare to Iyasare's fresh and refined Japanese dishes, you'll leave with a full belly and a smile on your face. Several art galleries and jewellery boutiques also dot the surroundings for those who want to spend their extra time feeding their eyes as well.
18. Jam Out at a Concert at Cornerstone
Getting tickets to Taylor Swift's Eras tour seems harder than getting into college. So instead, you can try to discover and support smaller bands and musical artists at a local venue. Cornerstone Berkeley's live music venue regularly hosts concerts from artists hailing from all around the country, and what better way to live life than to enjoy music with lively strangers in a room? The venue provides only standing space, so if you need to sit or grab a quick bite, make sure to head over to Cornerstone's restaurant in their Shattuck building. Those who possess endless energy even after a concert can stay behind: more often than not, Cornerstone pulls out ping pong and board games after their shows.
19. Watch the sunset at Grizzly Peak
The Lower Fire Trail grants you amazing views, but it doesn't carry the name and status of a summit, does it? The highest point of the Berkeley Hills, Grizzly Peak provides a truly unobstructed panorama of the Bay Area. On the right day, you might even catch the skyline peeking out of a wonderfully mysterious sheet of clouds. If you'd like to only watch the sunset without busting your legs, you can drive up to Grizzly Peak in under 15 minutes. Otherwise, the hike up takes just over an hour to complete. Either way, you'll get to enjoy a time where the world unfolds beneath your feet.
20. Frolick at Codornices Park
With just about everything you'd want from a park, Codornices Park encloses the Berkeley Rose Garden and plenty of family-friendly facilities. If the photoshoot-worthy surroundings don't entice you, the giant cement slide cutting through the trees surely will. Unless you come fun-sized though, you might find a little trouble squeezing through the slide. Take stupid photos of your friends while you picnic at the benches or sprint through the tunnels. No matter what you decide to do, you'll make a good day of it at Codornices.
21. Meet Some Dinos at the UC Museum of Paleontology
One good thing about college towns—you gain access to a lot of distinct museums and exhibits. Nestled on the first floor of the Valley Life Sciences Building on Berkeley campus, the Museum of Paleontology features a collection of dinosaur and prehistoric animal fossils. Most notably, a two-story tall T. rex stands in the center of the atrium. Here, you can learn about the evolution of human beings and the history of Earth's organisms. Or, if you don't feel particularly academic at the moment, snap a silly selfie with the T. rex.