The worst of COVID-19 has yet to come, but you can make the most of quarantine by connecting with yourself and nature in a more spiritual way. The slowness of this year has its strengths. Reconnect to the natural world and disconnect from technology. Here are some beautiful places you can visit as well as businesses open during this pandemic. Take a break from Zoom classes and take a hike! I'd like to especially thank every frontline worker for risking their lives every day. If you end up eating out, please remember to leave a gracious tip!
Keep reading for 10 nature spots safe to check out in the Bay Area.
1. Marin Headlands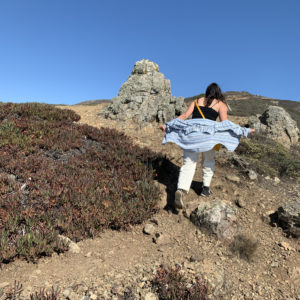 There's nothing like looking down at the water from coastal bluffs. Hiking in the headlands is a spiritual and sensorial experience.
"During this difficult year, I've spent a lot of time up in the Marin Headlands. It's a beautiful, sacred place. Every time I go, there's always something new to discover. I really feel like I'm in the center of the universe when I'm there. The atmosphere and surrounding land make the moment. I think everyone should experience the headlands at least once," said College of San Mateo sophomore Phoebe Rae.
Watch the surfers and the waves by the beach and play on the makeshift seesaws while you're still in this blissful dream. I love to go when it's less crowded. Nothing compares to the early morning mist. Remember to blast your favorite song as you drive through the sinuous tunnel there!
2. Mountain Lake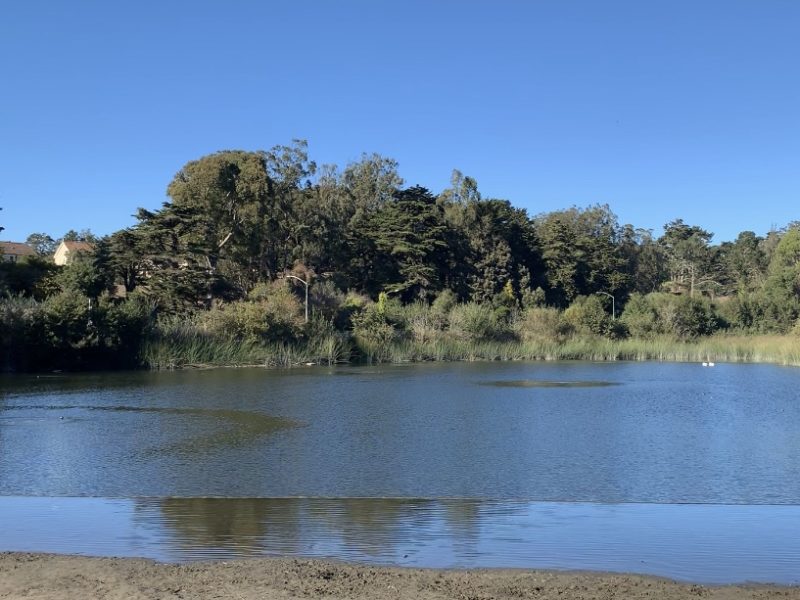 Just a steppingstone from a residential neighborhood, Mountain Lake is a lovely break within the city.
"Even though quarantine is isolating, I've found that taking time alone can be valuable. I like to take walks to Mountain Lake while listening to my favorite music and watch the birds. I know them by name now," Ruth Asawa School of the Arts senior Natasha Jong said. "Sometimes I'll take one of my friends with a basket of strawberries, and I'll show them the blue heron that I know so well."
With over 65 visiting bird species, it is birdwatching galore.
3. Golden Gate Park Picnic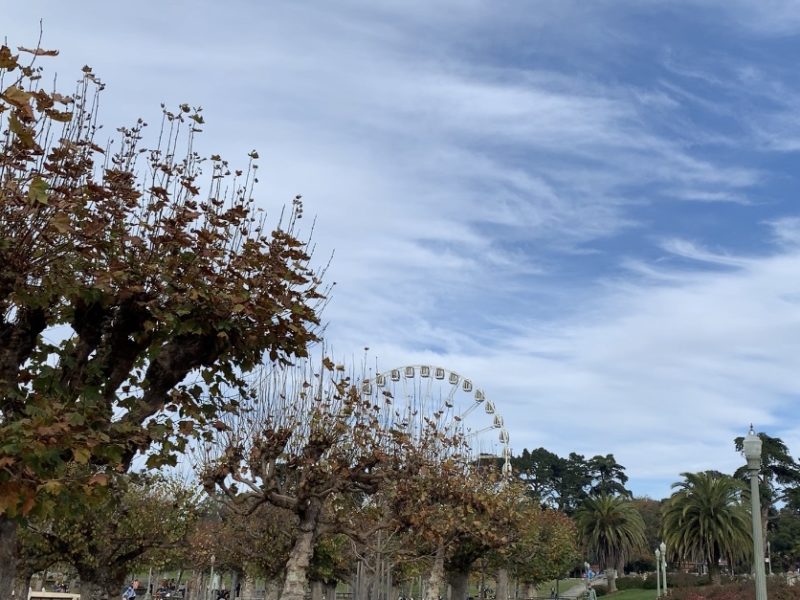 A classic San Francisco treasure, Golden Gate Park brings a mixture of childhood and high school memories. Since the pandemic, in a way, is a mature return to your past haunts, it's fitting to return here for a picnic. There are so many ponds and hills to choose from.
"Golden Gate Park for sure! You can find to distance yourself from other people," City College of San Francisco junior Sherlin Wong said. "Hiking is great for getting out, breathing fresh air and having a picnic especially without the swarms of people near you."
Try to catch a table if you're lucky. If not, a cute blanket and wicker picnic basket is always my preferred route. There's even an observation wheel you can ride marking the park's 150th birthday!
4. Land's End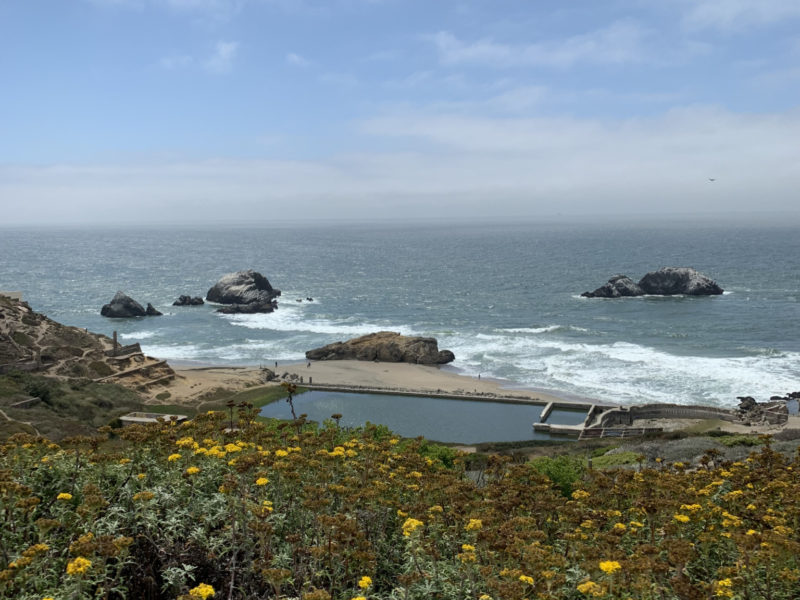 At the southern end of Ocean Beach sits a wondrous lookout full of trails to explore. The views of the water, the Golden Gate Bridge and wildlife are unbeatable.
"I enjoy taking walks in the park near my house and being surrounded by nature. It takes me away from the chaos of our world. I also like walking to the beach to look out at the water, which gives me a sense of calmness," said San Francisco State University junior Simone Hererra.
There are many rest stops and benches along the way to take a break and read or eat. From the ruins of Sutro Baths to the labyrinth of rocks, it's more than enough to get lost in.
5. Wave Organs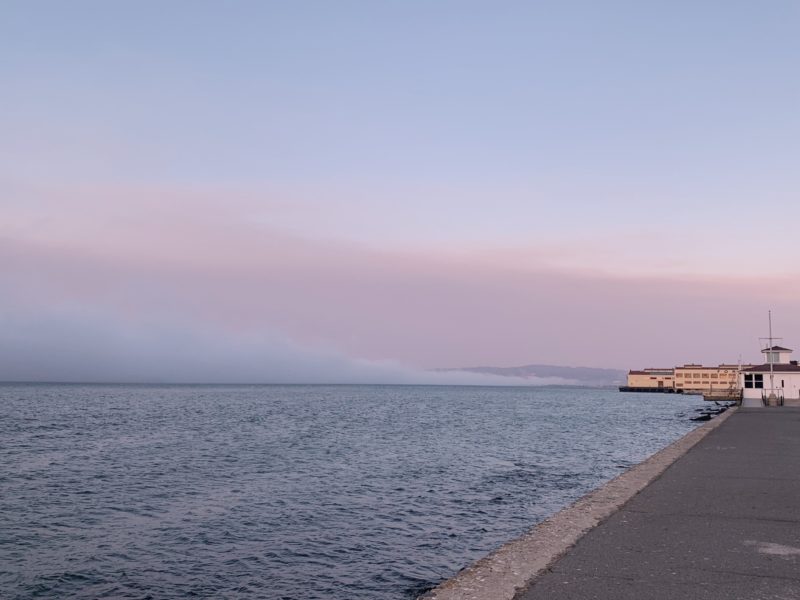 Off the docks in the Marina Harbor, is a quaint spot at the end of a scenic quay. The organ itself is a wave-activated acoustic sculpture developed by Exploratorium artist-in-residence Peter Richards. Listen to the ebbs and flows of the tides. Watch the fishermen come and go as pelicans flock past. Foghorns sound through the thick layers of fog. Befriend a seagull or two. With shallow shores, situate yourself on the sand or set a blanket on top of the rocks and write a letter to a friend. The sky will wrap you in an unbounded warmth of rich colors. Swirls of sound and color for a relaxing evening.
6. Mount Davidson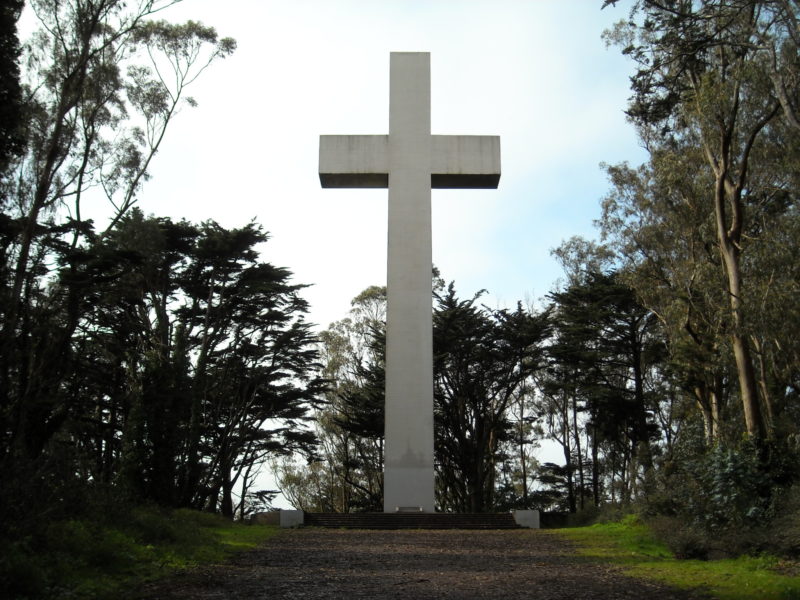 Drifting through the thick fog, Mount Davidson is an ethereal morning hike. With an elevation of 928 feet, it is also the city's highest peak.
"I'm trying to hike everything in San Francisco and then start moving outwards," City College of San Francisco junior Kaitlyn Madriaga said. "So far I've done Mt. Davidson and Twin Peaks."
Listen to the sounds of the forest, take in the scent of eucalyptus trees. Lose all sense of time and the outside world as you approach the holy cross at the top of the hill.
7. Fort Funston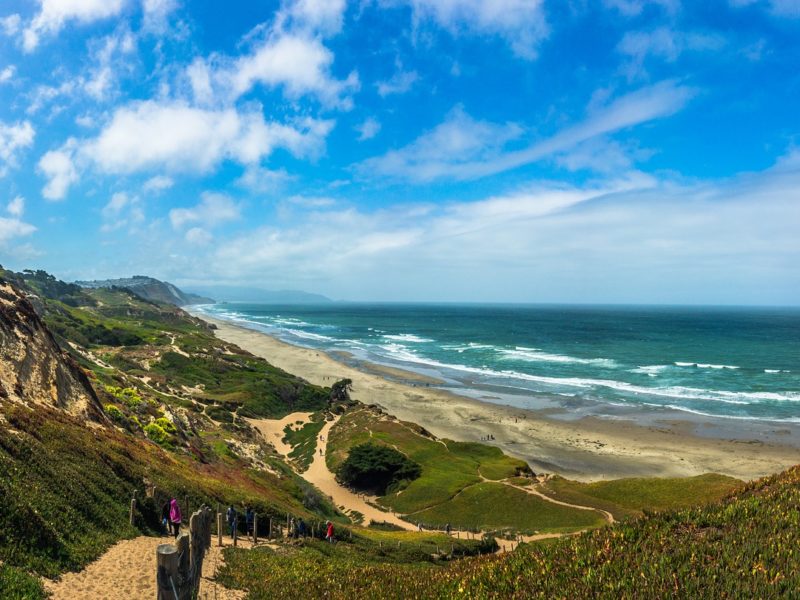 One of my favorite trails as a child, Fort Funston offers a stunning mix of land and sea. You'll get to wander through the sand dunes and take in the sea breeze. The coastal bluffs create a view you'll be pining to paint. It's a wonderful place for hang-gliding due to the reliably strong winds. Definitely bring a jacket in case. The trail is very relaxing and dog friendly. Dogs are allowed off their leashes. Count the clouds that pass by as the sky turns a burning scarlet red. You can even taste the ice plants!
8. Palo Alto Baylands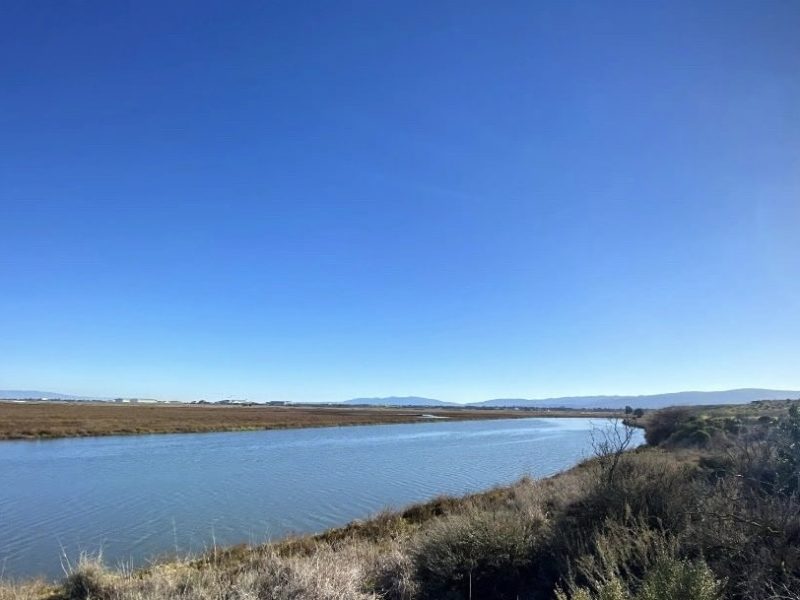 Going a bit south, Palo Alto isn't just Silicon Valley. There's still nature to love and nurture. The Baylands offer undisturbed marshlands with trails to watch vibrant sunsets from.
"The perfect walking trail when you want to experience whipping winds while you gaze at the geese flying off in the horizon," said Bennington College alumni Christina Polanen.
Birdwatching, windsurfing, biking and boating are all activities you can enjoy here. While the picnic tables and BBQ area remain closed, you'll still be able to drift away in the breathtaking scenery.
9. City Lights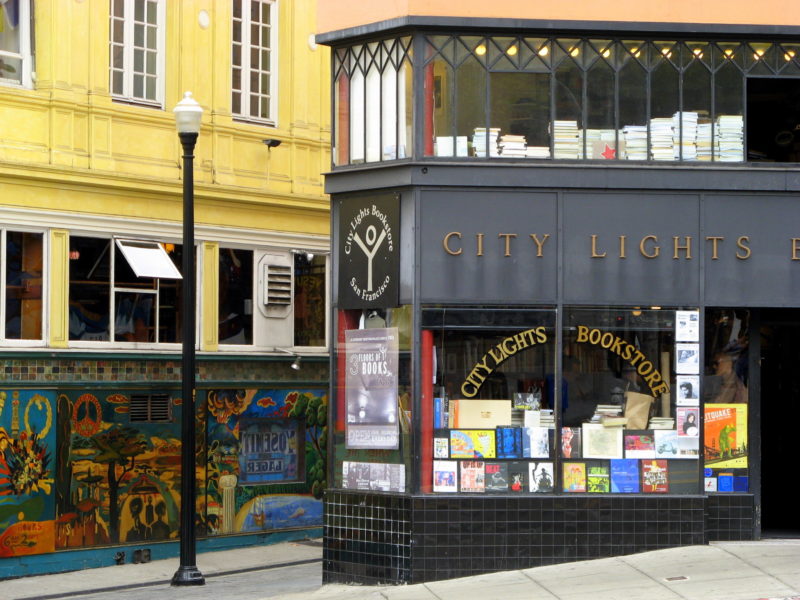 You cannot have a complete picnic or nature walk without a good read to keep you company! My favorite bookshop, founded by poet Lawrence Ferlinghetti in 1953, is still a literary meeting place during the quarantine. Pick up some poetry to suit the mood, either Baudelaire or Keats, or a short story collection such as Cortázar's All Fires the Fire. Keep an eye out for socially distant events they're hosting in partnership with Vesuvio Cafe in the Jack Kerouac Alley next door. Toast to Kerouac et al. Don't forget about the women who shaped the Beat Generation like Diane di Prima.
 10. Food Options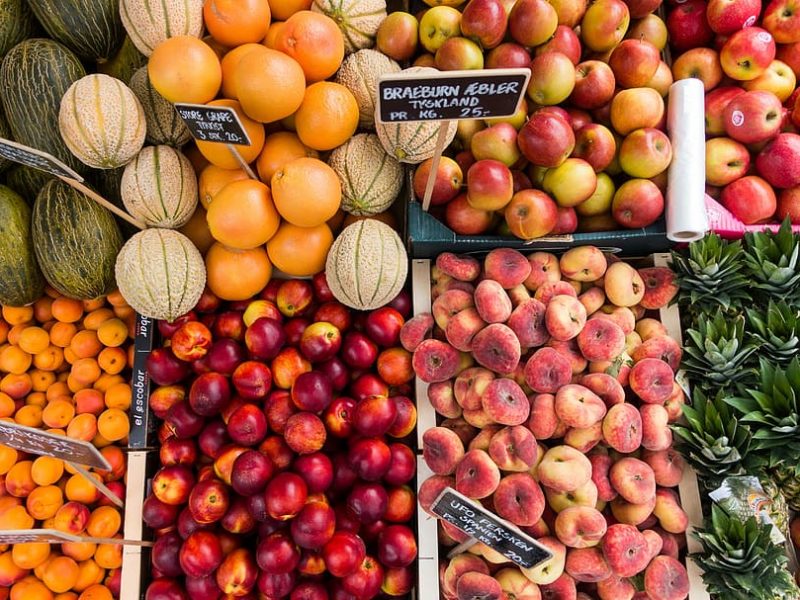 Apps like Caviar or Postmates are a contactless alternative to dining in and offer many promotions during this pandemic. You can also pick up in person by ordering ahead and take your food to a nearby park.
"At Boba Guys, we do contactless pickups to stay safe," said University of California, Santa Cruz sophomore Queenie Li.
Some affordable takeaway options are Good Luck Dim Sum on Clement (dumplings, egg rolls, and buns three for $2.85), Shake Shack on Fillmore (delicious burgers around $10), Saigon Sandwich on Larkin (banh mi for $4) and Souvla for some Greek fare located around the city (average sandwich $14). Farmer's Markets such as the ones the Ferry Building on Tuesdays and Saturdays or on Clement Street on Sundays are pleasant outings. Check CUESA to find a nearby market. Get a bouquet of sunflowers, some good cheese, strawberries and fresh bread for your picnic.