Living near UCLA this summer means we've got an endless amount of delicious, diverse food options. Now that the weather's starting to (finally) warm up, we feel even more invited to get out of Westwood and explore the cool food places our area has to offer. From cute, beachside cafes in Santa Monica to fancy, upscale restaurants in Hollywood, you might begin to feel overwhelmed with all the possible places you could try. Luckily, plenty of both current and former Bruins have gone through this trial and error process and become experts on this exact topic. 
Check out this list of the top 10 food places around UCLA to decide which spots you should visit this summer:
1. Emporium Thai
Located just a mile away from UCLA on Westwood Boulevard, Emporium Thai is the #1 Thai food catering in Los Angeles. Students living both on and off-campus need to make the short journey to try this authentic Thai food. The restaurant serves a myriad of appetizers, from crispy dumplings to Thai wings, unique soups and salads like tom yum (Thai lemongrass soup) and the coco mango shrimp salad. The most noteworthy dishes, though, are the noodles and curry. 
"Their massaman curry is a must have, but don't be overconfident in your spice tolerance," UCLA graduate Palak Jariwala said. "I went there on my birthday and one of my friends ordered a 5/10 spice level and he died— 5/10 doesn't sound too bad but it's pretty strong. I ordered an 8/10 and a Thai iced tea that I thought I wouldn't finish because it was so sweet… but then my food came and the tea was gone in like ten minutes."
Make sure to be modest about how much heat you can handle in your food, or else be prepared to chug an iced tea! As for the vibes of this restaurant, the soft, warm lighting inside brings a cozy ambience to the usually crowded place. The service is always extremely high-rated— the staff always treat their customers kindly. Especially after the hearty portions served, customers always leave Emporium Thai much better off than they were before.
2. Pinches Tacos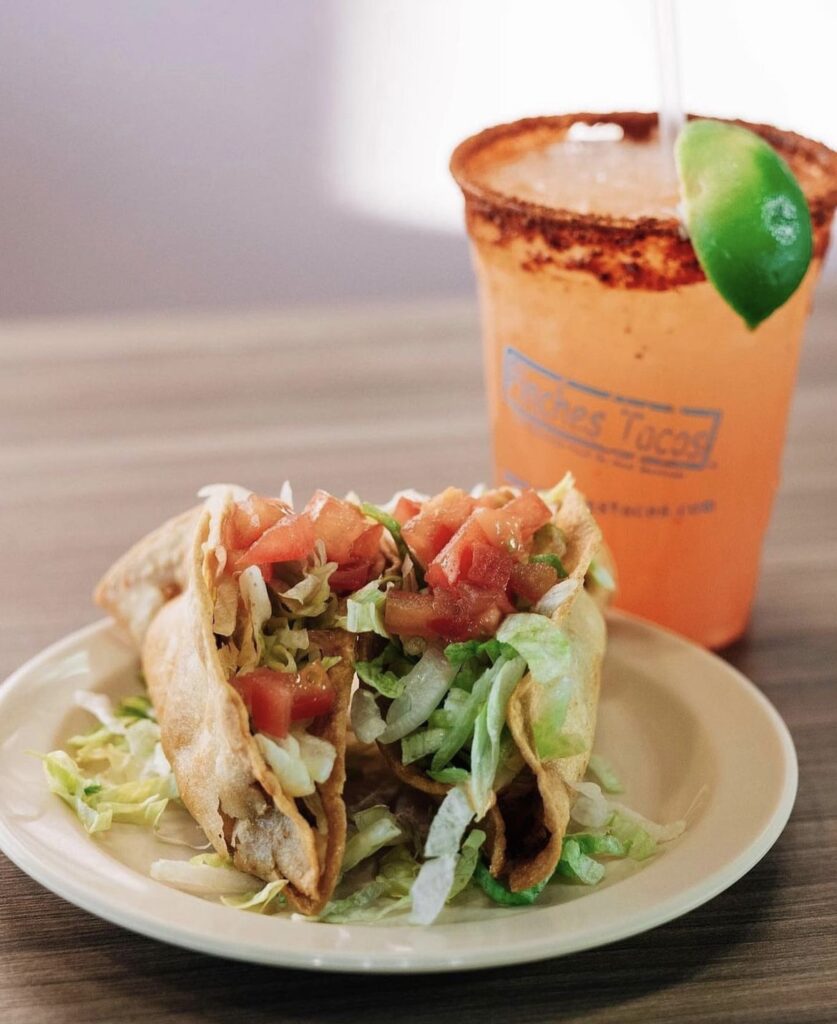 Less than a mile away from campus and next to several local shops in Westwood, Pinches Tacos provides students with real, authentic Mexican food at a very good price. The restaurant serves anywhere from tacos with nopal (cactus) to lengua (tongue). Don't worry, though. If you're not a big fan of those things, there are plenty of other options available. 
"Their lengua and carne asada tacos are delectable," UCLA graduate Grant Dufek said. "I love to go there after a long day of classes and work, and the student deals they offer make the food taste even better!"
The student deals mean Bruins can often get a combo plate (two tacos, rice, beans, chips and a drink) for extremely cheap. What broke college students don't love taking advantage of student discounts? Pinches is the perfect option for those craving great Mexican food, especially since it's so close to campus and off-campus housing. The short walk to Pinches is definitely worth it!
3. Mogu Mogu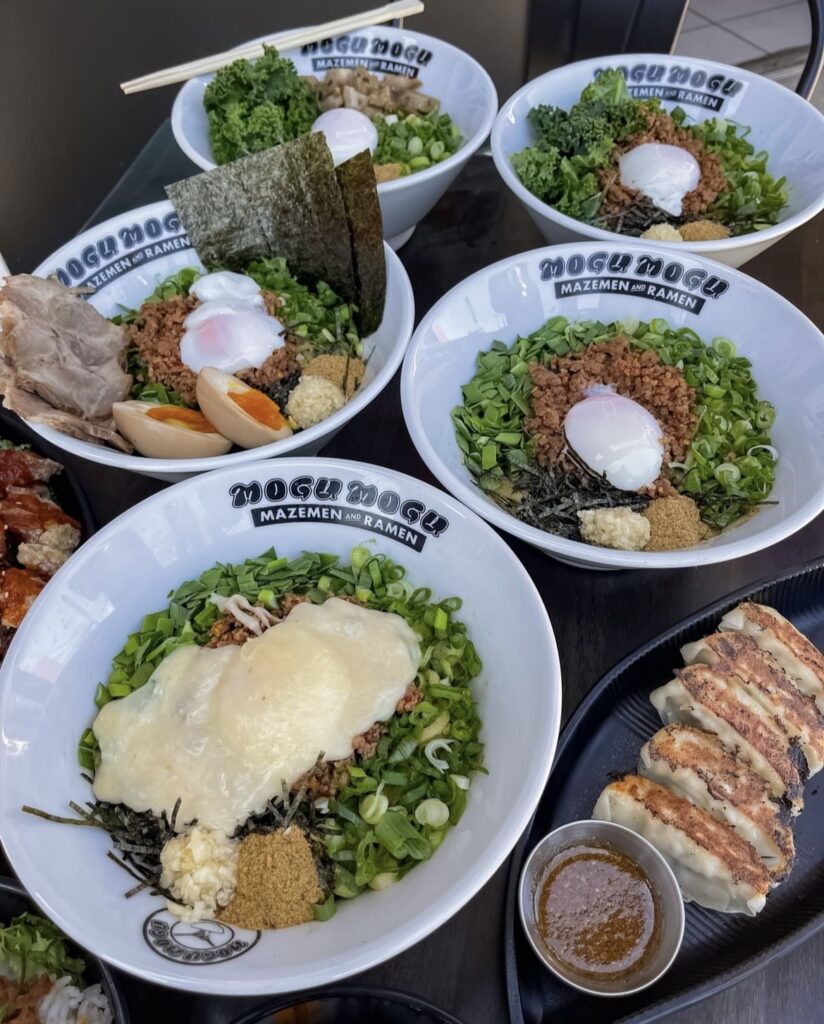 Located on Olympic Boulevard in Sawtelle, Mogu Mogu is so unassuming you might miss it while driving by. However, this Japanese restaurant is highly underrated and unknown to most. They serve a variety of ramen and finger foods, but the mazemen is what you must go to this place for. Mazmen is a ramen dish served without broth, usually with spicy minced pork, a poached egg, scallion, chives, seaweed flakes, minced garlic and fish powder (veggie and vegan options are also available).
"The Mogu Mogu mystery is its atmosphere— it's your classic hole-in-the-wall sort of place. It's authentic and family-owned, the staff and servers work really hard, and the food comes super fast," UCLA graduate Mitchell Hirata said. "Mazemen is what they're known for, but you've got to do the full three courses when you go. I recommend trying the fried chicken appetizer, ordering the curry mazemen which is a huge meal in itself, and finally polishing it all off with the rice bowl they give you. It's decently priced like most places in LA but you're so full and so satisfied once you're finished. It's a quick in-and-out but at the same time you feel like you got to have an experience there." 
A bowl of rice after the karaage (Japanese fried chicken) and the giant bowl of mazemen might sound a bit strange. At the end of your mazemen noodles, it's Japanese tradition to add a scoop of white rice into the mix that's leftover in the bowl. Called "Oi-Meshi," this is a unique and fun way to finish your delicious meal. If you're looking to try a new place in the Sawtelle area, definitely try Mogu Mogu!
4. Maharaja Cuisine of India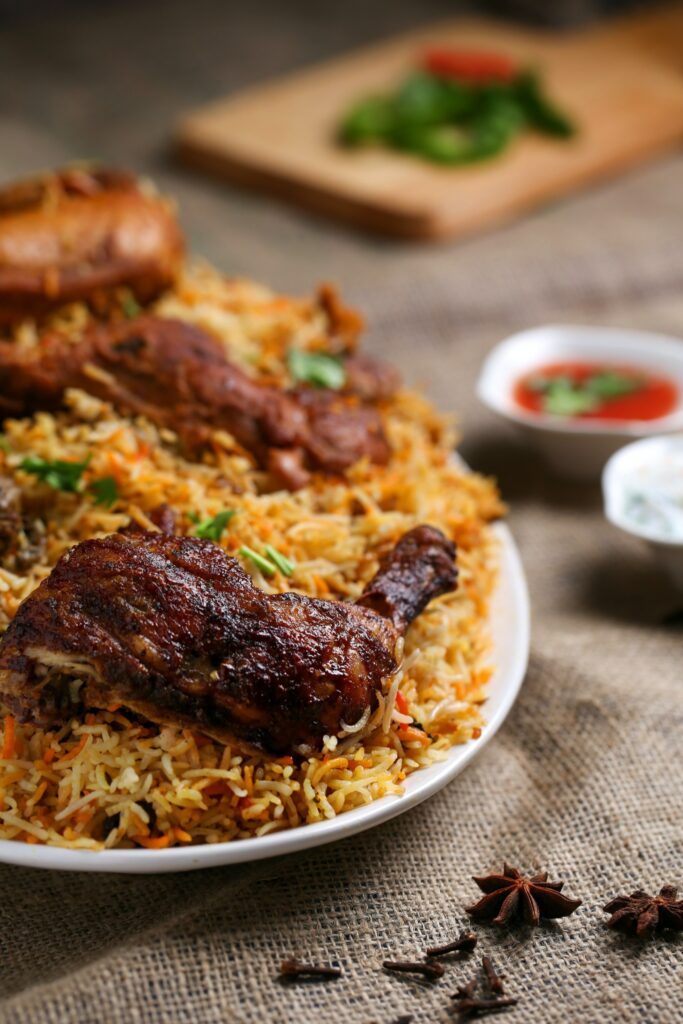 Interested in trying out some authentic Indian food on your quest for new restaurants this summer? Be sure to stop by Maharaja, located on Westwood Boulevard, for kind service and an amazing meal! From the classic chicken tikka masala to a variety of biryani rice dishes, Maharaja doesn't disappoint. Also be on the lookout for the very affordable lunch buffet special!
5. Lily's Malibu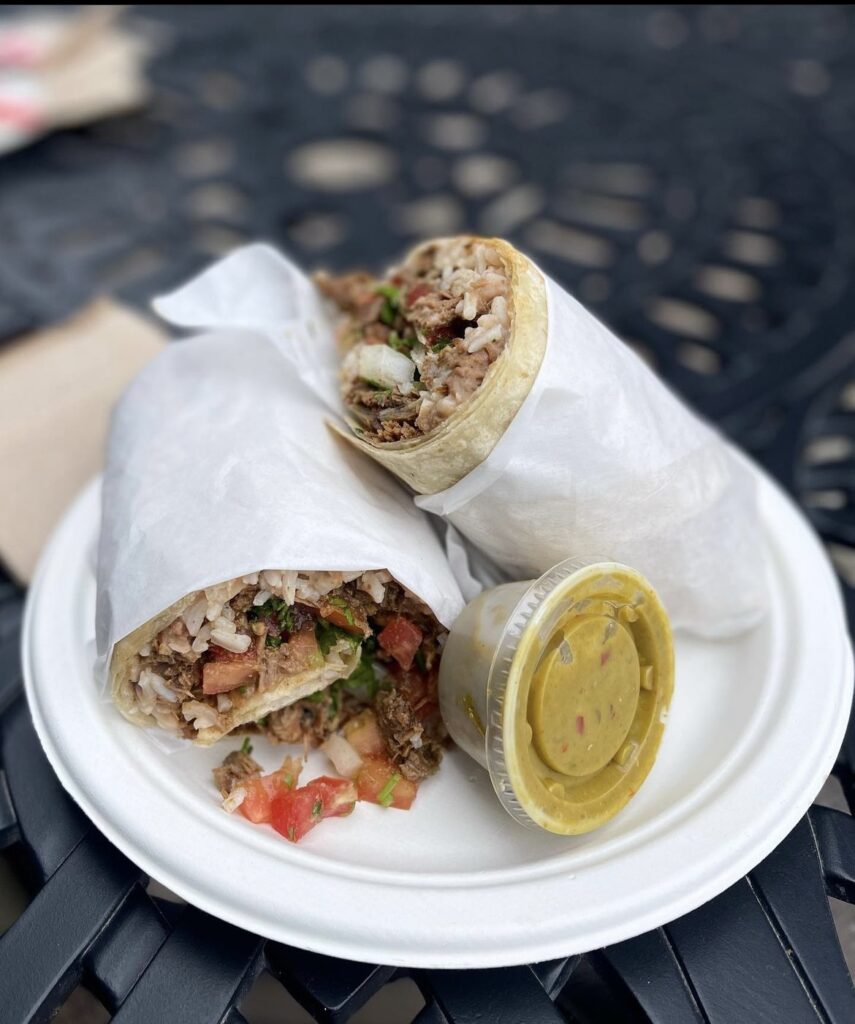 Though a bit of a drive from UCLA, Lily's Malibu is 100% worth it. I can say with full confidence that their burritos —both the breakfast and lunch kind— are the best I've had while living in LA. The portions are huge, enough for two meals at a very reasonable price. Lily's is located just off PCH amongst lots of other shops, so it makes for the perfect trip after a fun day spent hiking or at the beach!
6. New York Chicken and Gyro – Colony
Colony on Santa Monica Boulevard provides a myriad of takeout restaurant options— anything from burritos to acai bowls to pasta. The must-try spot, however, is New York Chicken and Gyro. I recommend trying either a chicken or lamb platter, which comes with rice and salad. The gyros are also phenomenal— no matter what you order just make sure to ask for extra tzatziki and hot sauce!
7. Mr. Noodle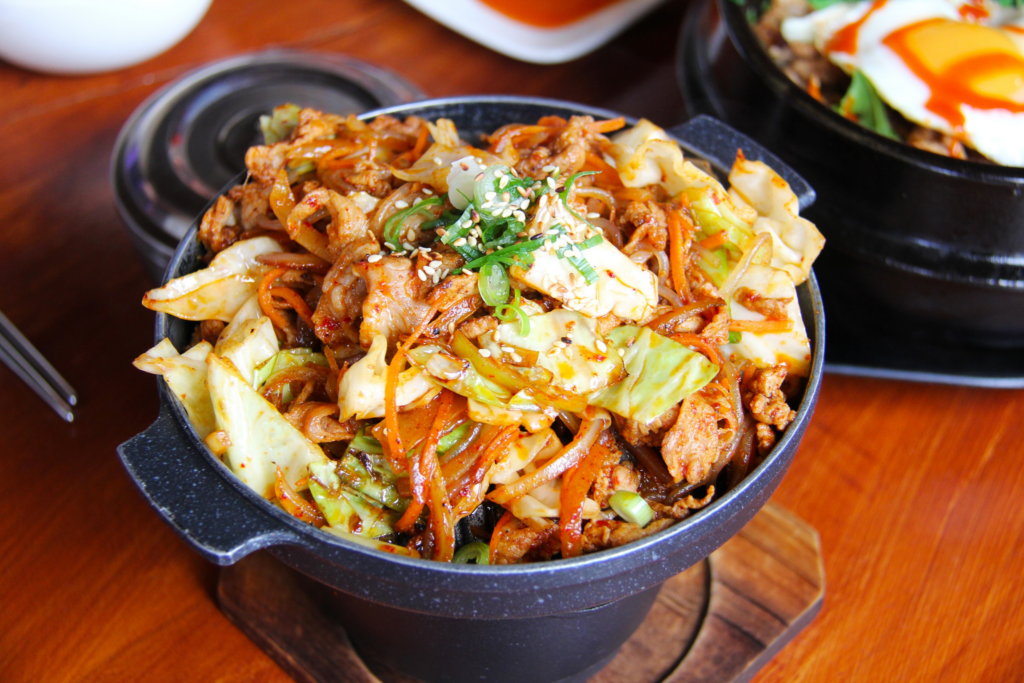 Located on Broxton, Mr. Noodle provides students authentic Thai food right in the heart of Westwood. There are a number of dishes on the menu, but I always recommend the pad see ew. The portions at Mr. Noodle are extremely large and reasonably priced, and the staff and warm ambience are always inviting. After a particularly long or stressful week, Mr. Noodle makes for the best comfort food!
8. Marugame Udon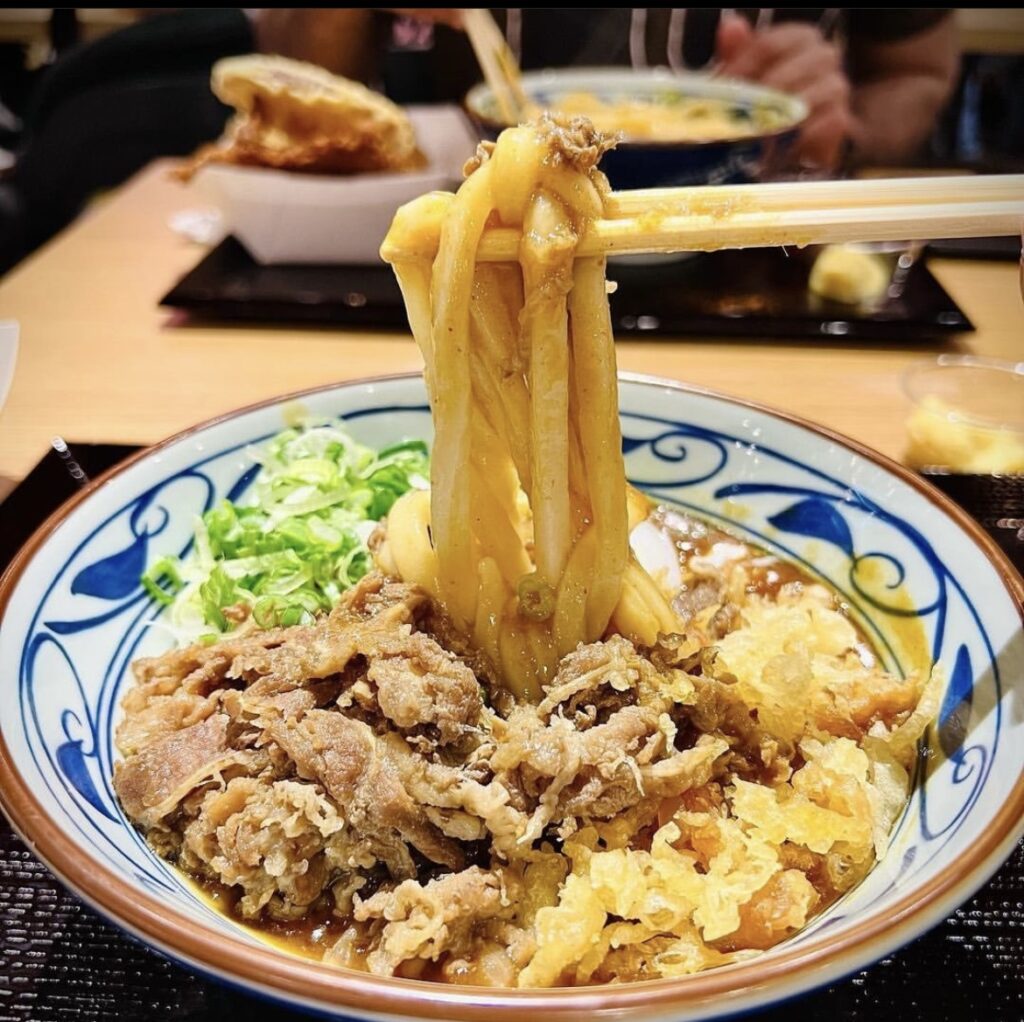 Located on Sawtelle Boulevard, Marugame Udon offers authentic Japanese udon noodles and tempura. The traditional Japanese broth and rich umami flavors make this spot a highly popular one amongst students at UCLA. Tempura options range from classic shrimp and sweet potato to more unique ones like chicken katsu and squid. Marugame's location in the heart of Sawtelle restaurants makes it a fun place to walk around at night with your friends.
9. Pomodoro Trattoria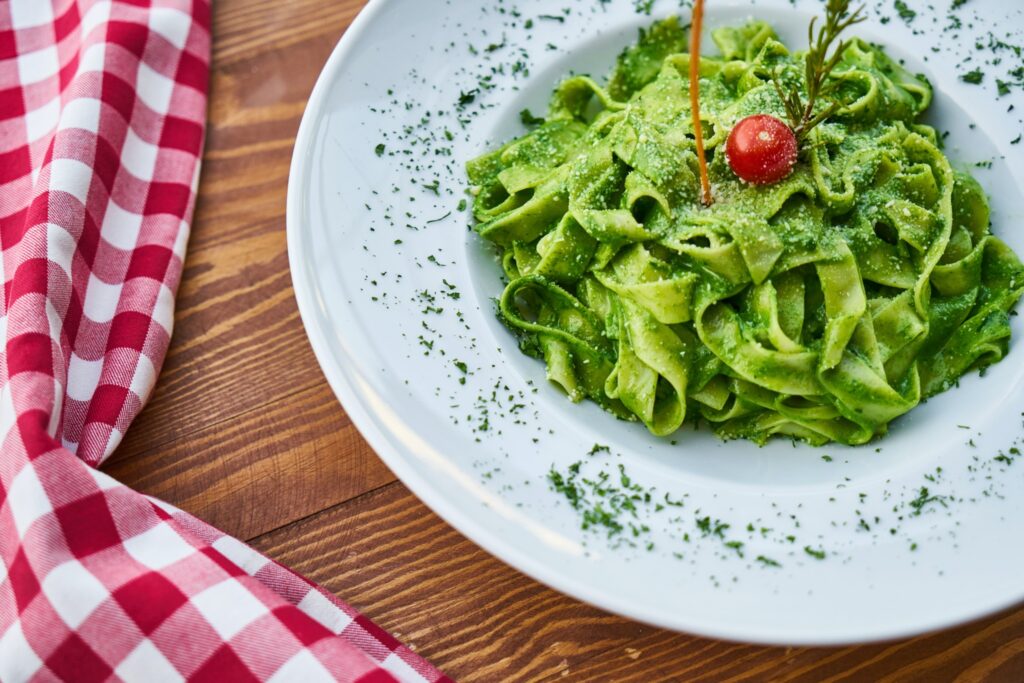 On the search for authentic Italian food around UCLA? Look no longer— Pomodoro Trattoria on Westwood Boulevard has got you covered. Amazing pizzas and tasty pasta dishes are the specialty at this restaurant. And let's not forget my favorite part, the complimentary bread and oil before the main dish is served. Don't be scared by the fancy appearance— the prices are very reasonable for the quantity and quality of food you will receive! 
10. Killer Noodle Tsujita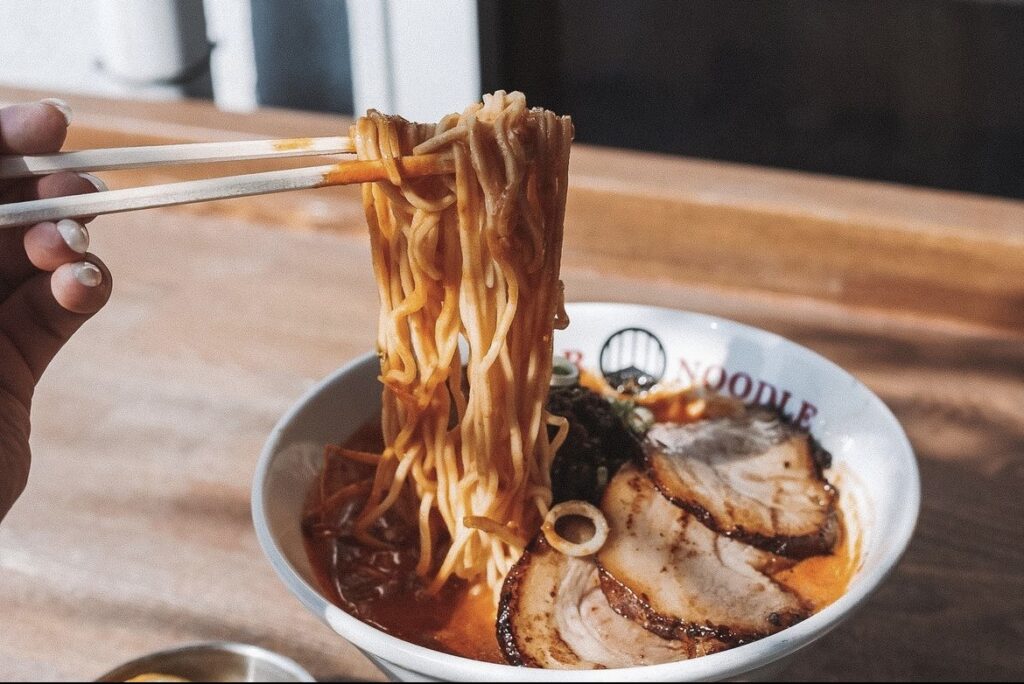 Also located in the heart of Sawtelle is Killer Noodle, which specializes in ramen dishes. This spot is different from other ramen restaurants in Sawtelle, though. When ordering their meals, customers get to decide what level of spiciness and numbness they would like. The standard levels are 3 for both spiciness and numbness, but can reach level 5. The restaurant operates on a first-come, first-serve basis, so be sure to beat the nighttime crowd.