Tired of staying in on Friday nights because you're younger than all of your friends? Boston becomes an entirely different world of options the day you turn 21. Just wait until you see the city in its full glory.
Check out 21 places in Boston you need to try with your friends once you're finally #legal.
1. The House of Blues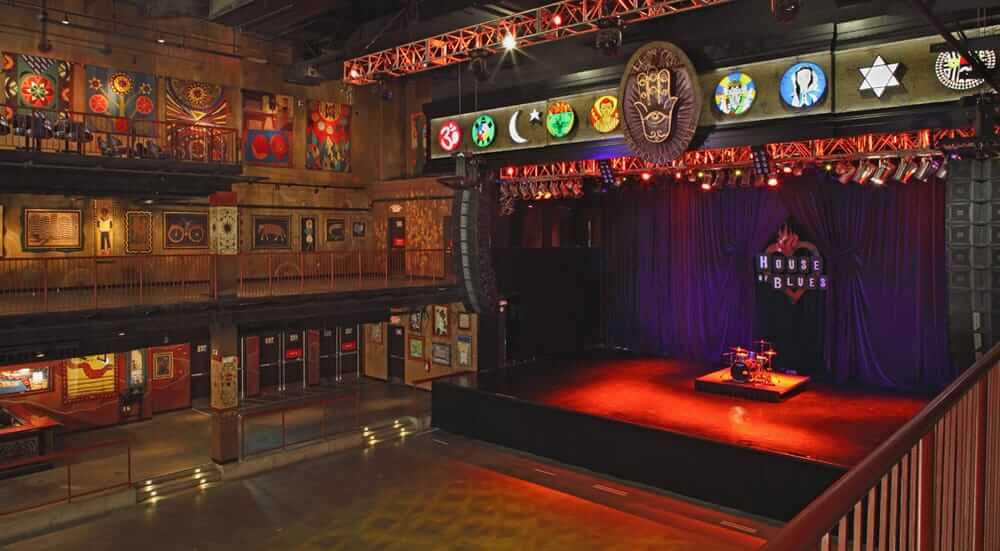 From top 100 icons to rising stars, this music hall's lineup caters to all the hipster listeners out there with a passion for the eccentric. So whether you bought your big-name tickets months in advance or dropped the 20 bucks hours before the concert, The House of Blues is just a lot of fun. When you're 21, you no longer get Sharpied with a black "X" on your hands, so you're finally free to sip on your mixed drink of choice and jam out to your favorite song.
2. Barcelona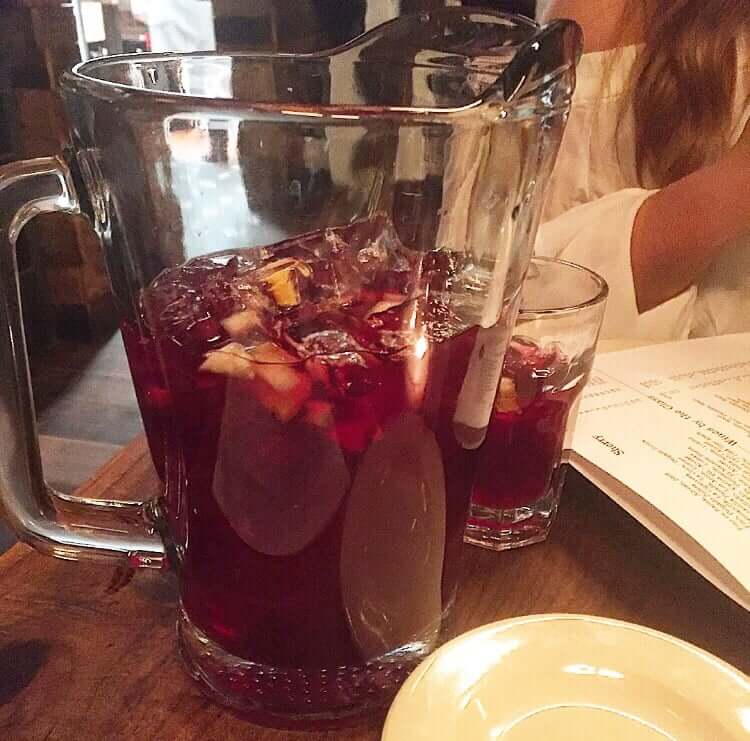 In the mood for more of a chill dinner with your closest friends and feeling a little adventurous? Try Barcelona Wine Bar in Brookline. You can order a spread of tapas for the table to share. The sangria is unparalleled by any restaurant in the area.
3. TD Garden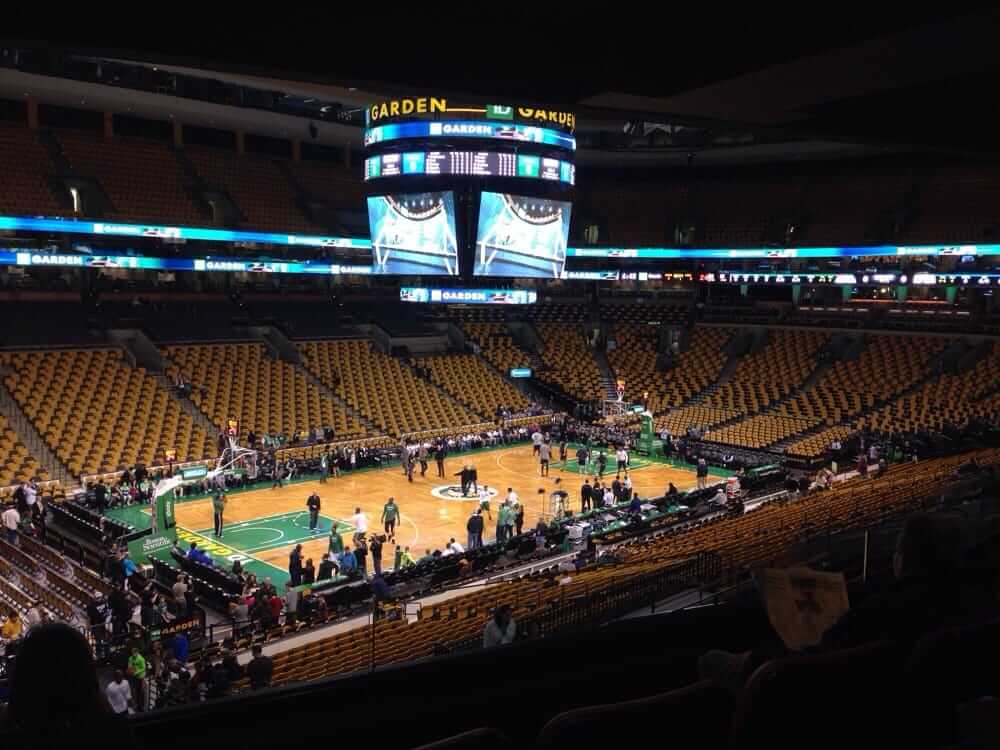 The city of Boston loves some hockey. And I do mean love. Anyone from outside of New England might not quite understand the obsession with this sport, but don't hesitate to jump right into the experience. Grab some friends from the area and get tickets to go to a Bruins game! There's no better way to learn about hockey than by watching it with a beer and all the die-hard fans surrounding you.
4. T's Pub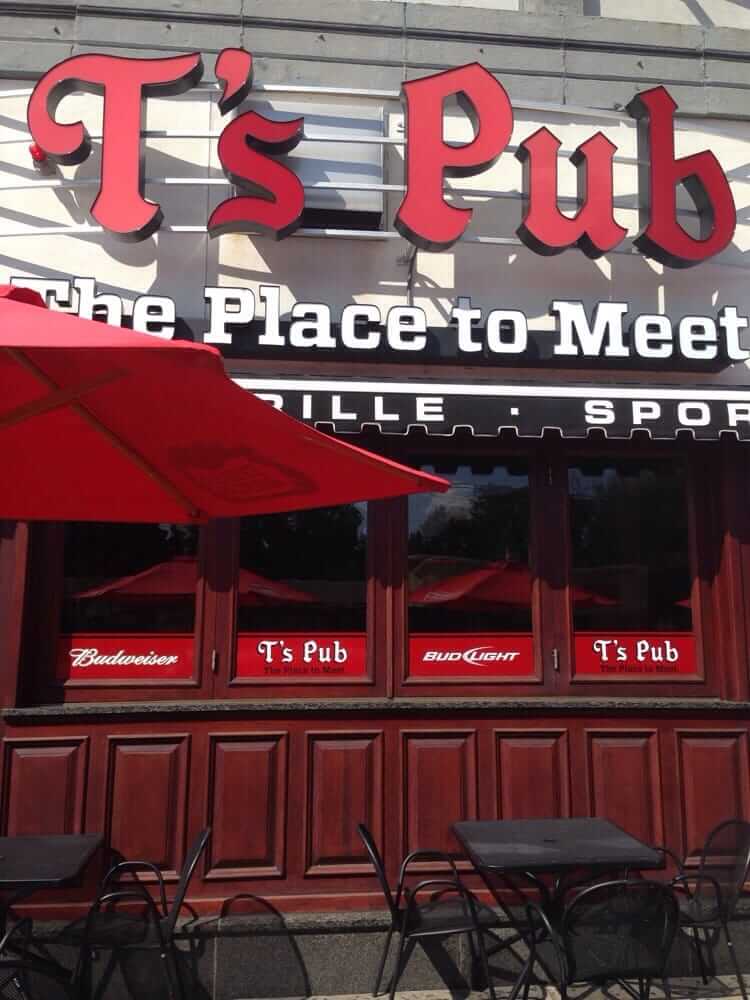 This bar is incredibly convenient for Boston University students to grab drinks with friends. If you're someone who loves to show off your serious vocals, T's has a karaoke night. Or if you're looking for somewhere to watch the game, TVs turn it into a great sports bar.
5. Eataly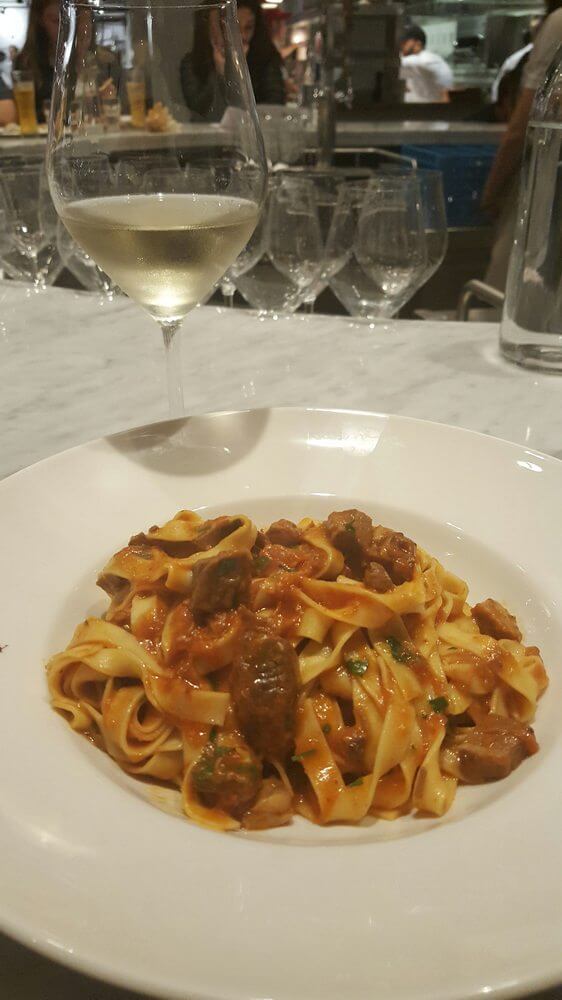 At Eataly you can sit and enjoy a margherita pizza or otherworldly bowl of cacio e pepe and take in the foodie atmosphere with a bottle of vino. Many students hailing from New York knew about the food hall after visiting its Manhattan location. Word spread quickly about its somewhat overwhelming atmosphere. You'll be surrounded by so much cheese and bread that you won't know where to start.
6. Lawn on D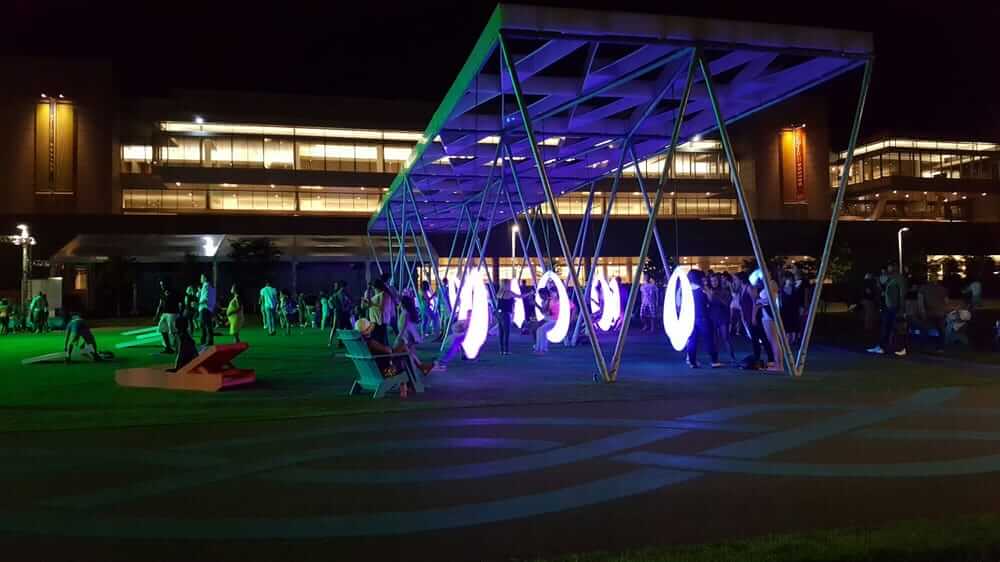 Everybody sees pictures of their friends on summer nights, giggling on those illuminated swings somewhere in the city. This spring/summer destination is called the Lawn on D. If you stick around Boston for these seasons as a college student, you should definitely hit up this park one night. The area is host to concerts, a bar, snacks and of course, more than enough photo-ops to keep your Insta game strong.
7. The North End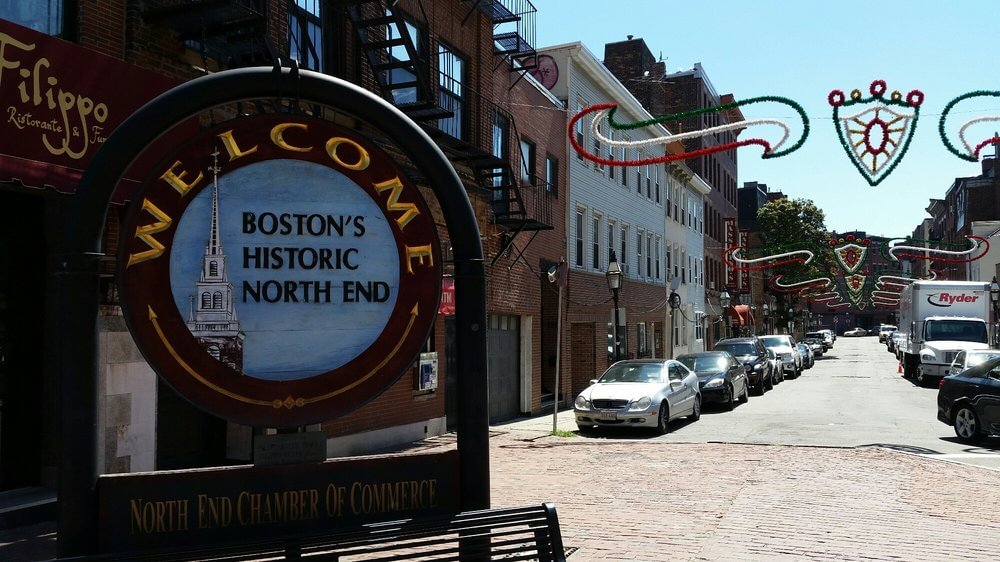 Whether you go here with your parents when they visit or take that special someone for a Friday night date, just about any restaurant in the North End is a solid choice for an evening filled with burrata and heaps of mouthwatering pasta. Legality finally allows you to round off your dining experience with an enticing glass of wine.
8. Tavern in the Square
Sitting in a classroom, right before class begins, I'll hear the girl behind me gossiping, "OMG you'll never guess who Megan hooked up with at TITS last night." Or walking into the library on a Thursday morning, I'll witness someone shouting to a friend across the quad about heading to TITS that night. The rumor mill has it—Tavern in the Square is the place to be.
9. White Horse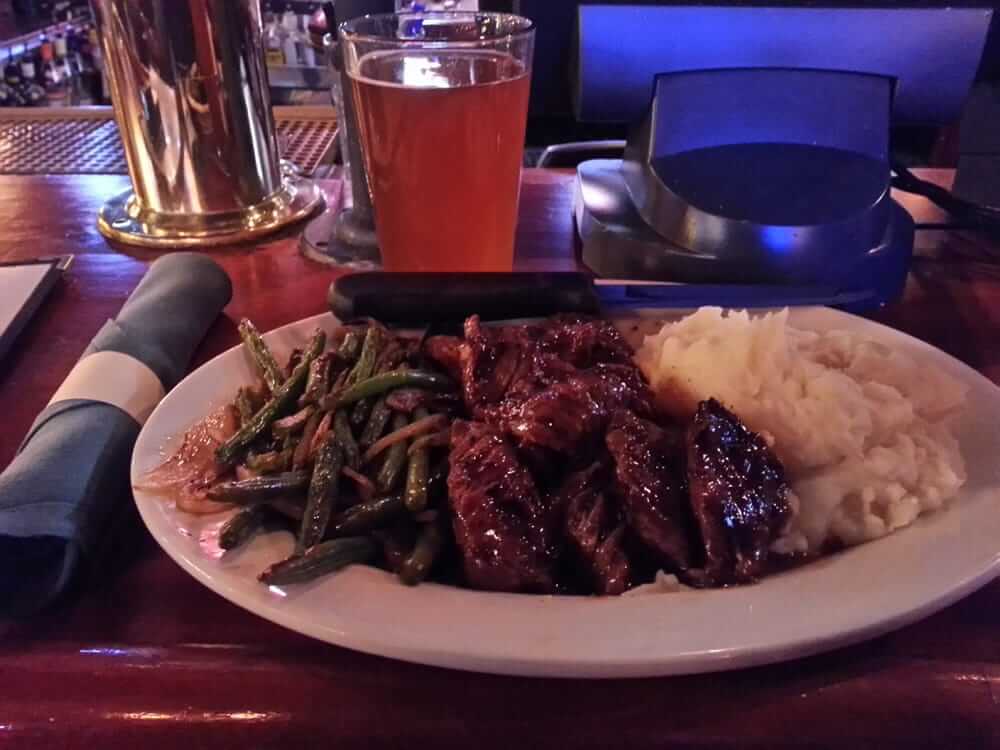 Right across the street from Tavern in the Square is White Horse Tavern, making for an area heavily populated by college students on Thursday nights. Whether they're bar hopping or just trying out all the options to find one they can actually squeeze into, you'll see them all over this stretch of Brighton Ave.
10. Wonder Bar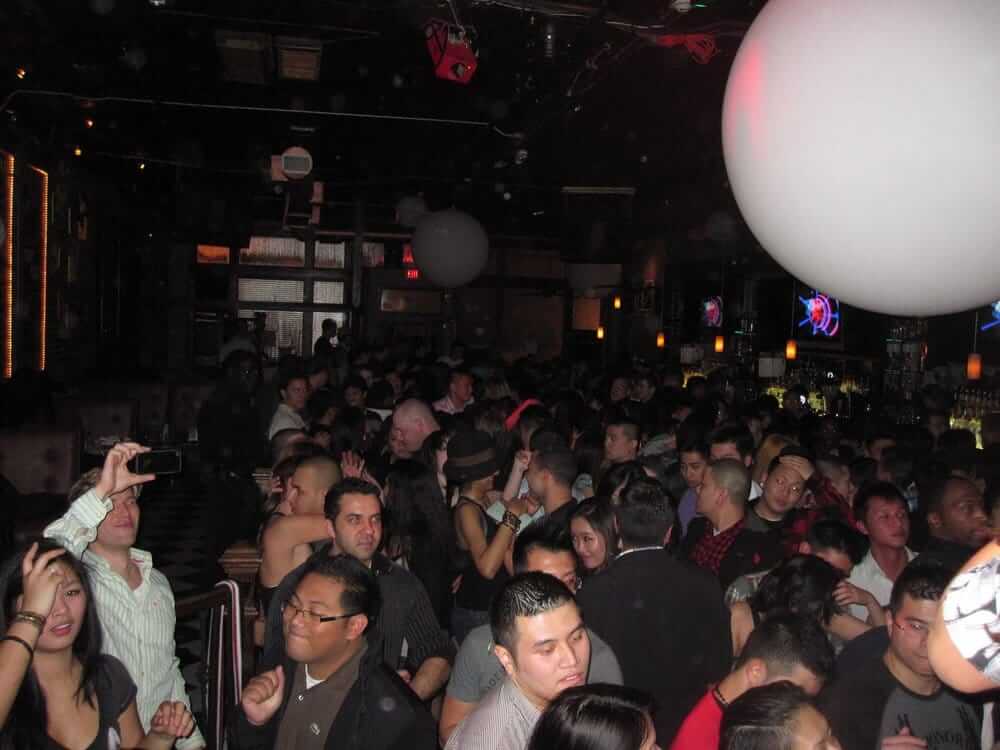 Located right on this same block of bars, this Brighton nightclub is right in between Boston College and BU, so don't be surprised to find it jam-packed with students from each of the rival schools.
11. Sunset Cantina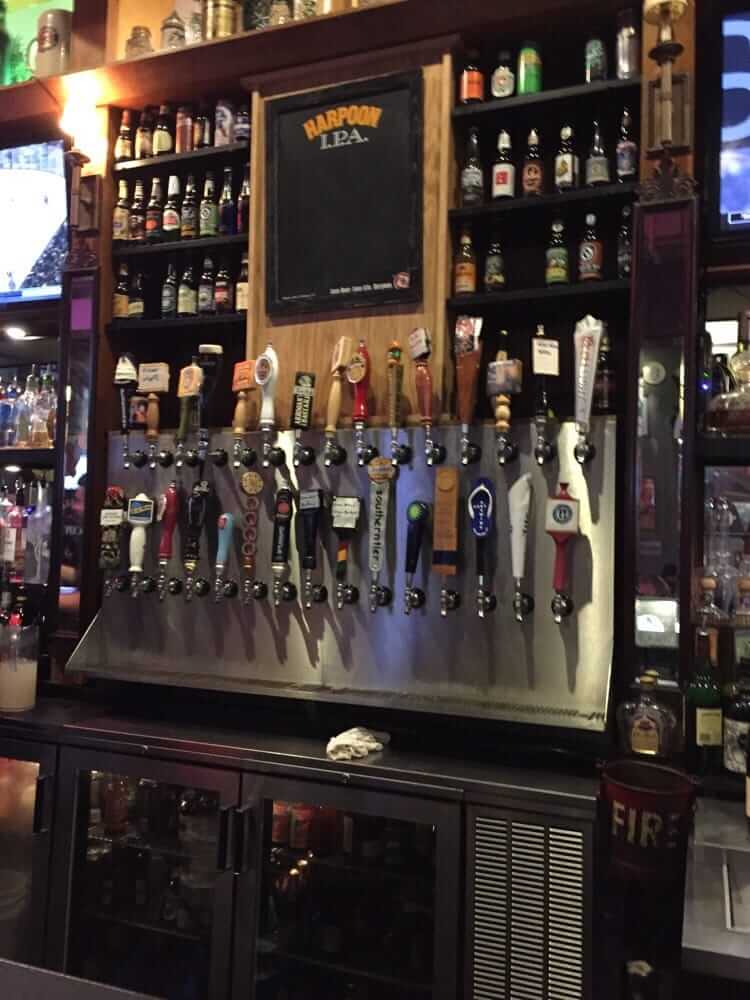 Sunset Cantina is a big BU hangout and we can see why. Who doesn't love margaritas and the best nachos around? The next time you're in the mood for some Mexican food, take some friends for chips, guac and a drink or two (or three).
12. Patron's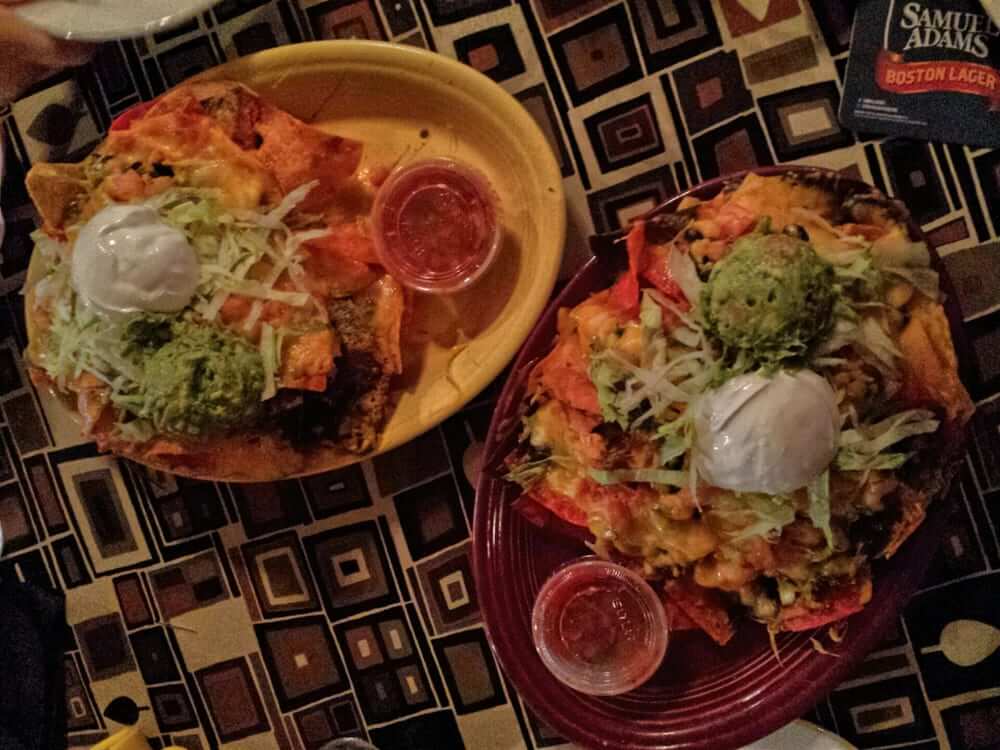 Patron's shares an owner with Sunset Cantina, but it has a bit more of a partying vibe. It's a straight shot down Comm Ave from its sister restaurant, and closer to BC than it is to BU.
13. The Breweries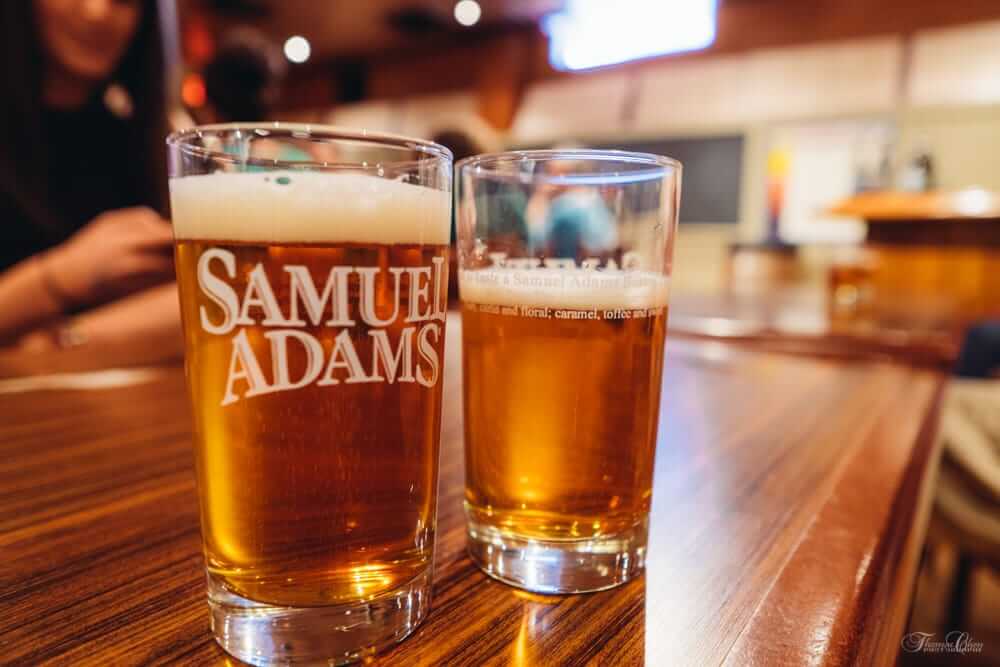 "My friends and I also can't wait to hit up the Sam Adams and Harpoon breweries," Casper said. Once your birthday passes, take a tour to educate yourself on the brewing process of beer while trying some samples along the way. Fun fact: The tour of the Sam Adams Brewery is free, and the one at the Harpoon Brewery is $5—AKA friendly activities for the poor college student budget.
14. Agoro's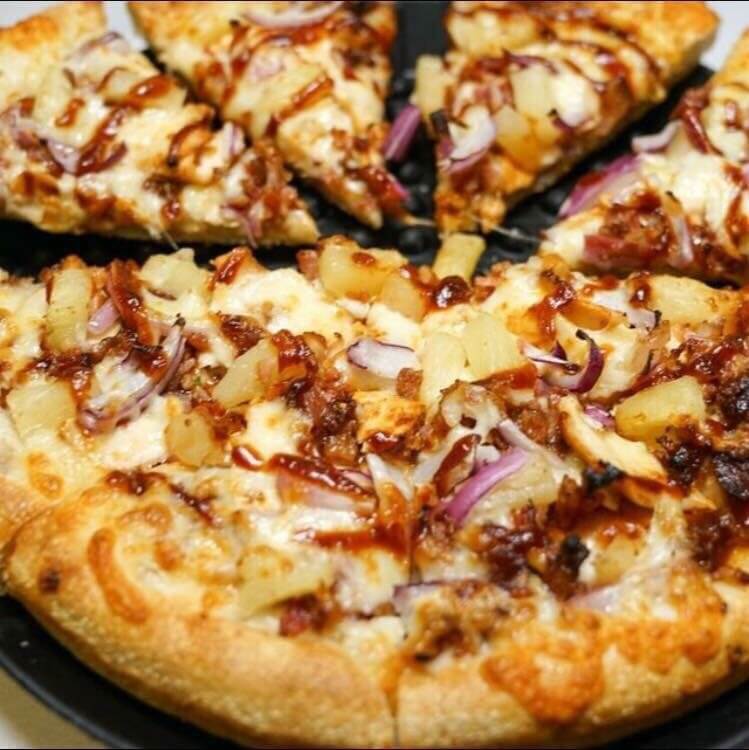 This option only recently emerged on the BC off-campus radar. And it's definitely not going away anytime soon. The pizza bar and grill took Roggie's place in Cleveland Circle. It's a hotspot for Thursday nights.
15. Royale Boston
"So I know from talking to my friends that there is this one club called Royale Boston that many look forward to going to when they are 21," Northeastern freshman Emily Hochron said. "They are extremely strict on IDs and there's no way of getting in unless you're 21, so many people can't wait for that."
16. Cask 'n Flagon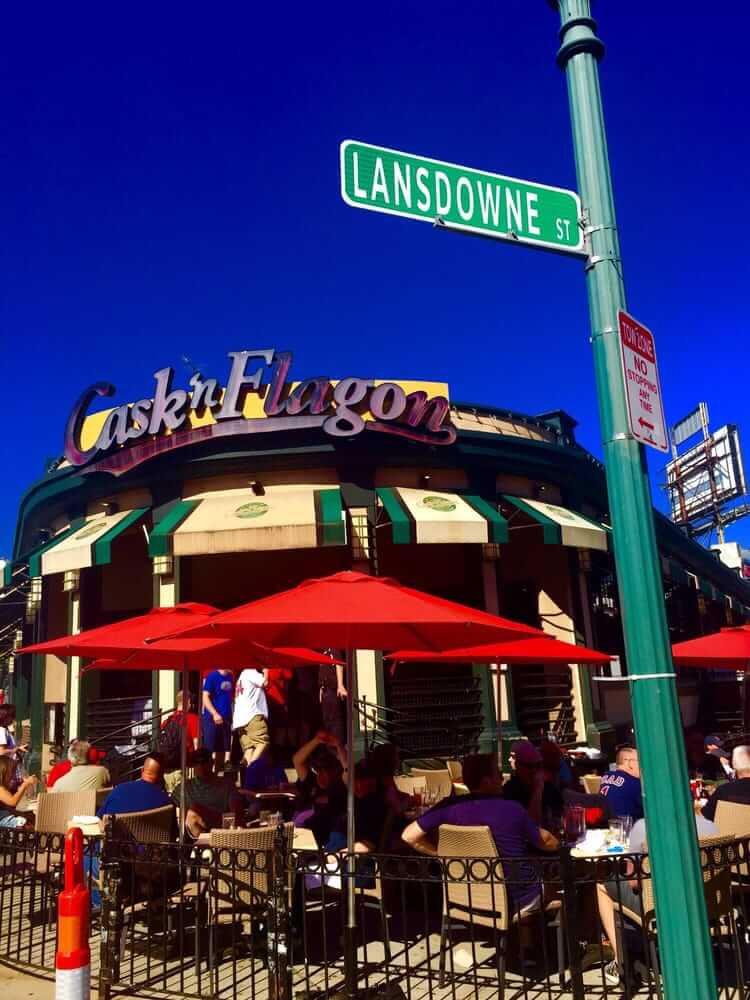 If you're on your way to Fenway Park for the first time, you can't miss the Cask 'n Flagon sign. It's huge, and it indicates what is essentially the sports bar epicenter for all pre- and post-game Sox celebrations.
17. Fenway Park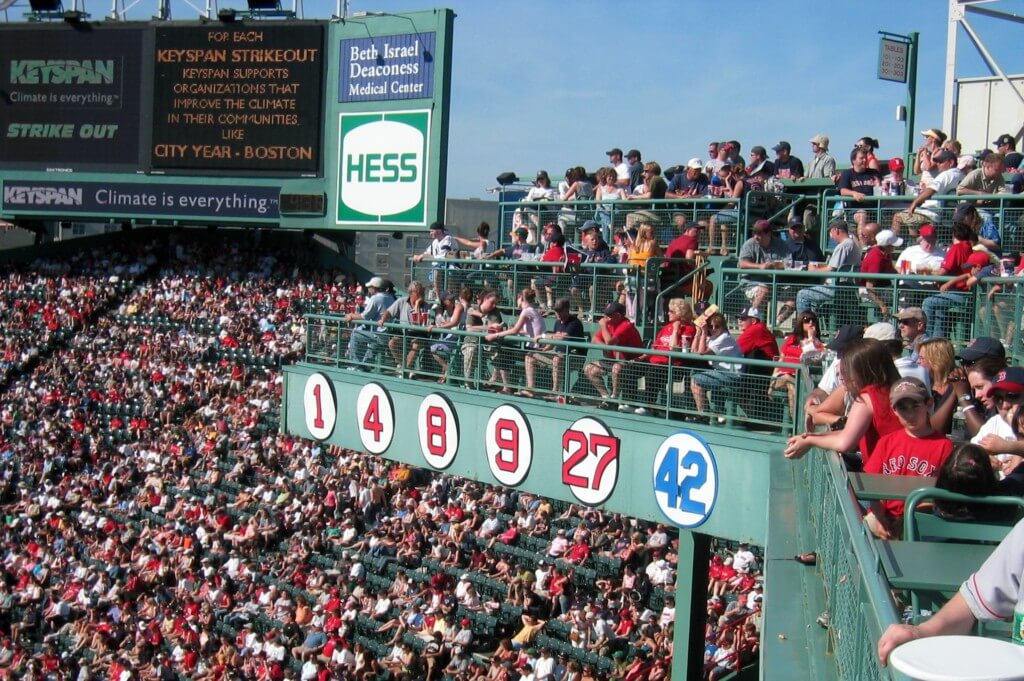 Whether you're a Sox fan or not, as a student in this city, you need to appreciate the spirit of Boston sports fans. Come on, didn't you see the Pats Parade? The whole city spilled into the streets, congratulating Tom Brady. Now that football season is over and spring is on the way, it's time to start daydreaming about those cloudless afternoons at Fenway, sipping an ice cold beer with the sun warming your cheeks. You can gather a group of friends, buy pretty inexpensive seats a week in advance and make a day out of it.
18. SuperLux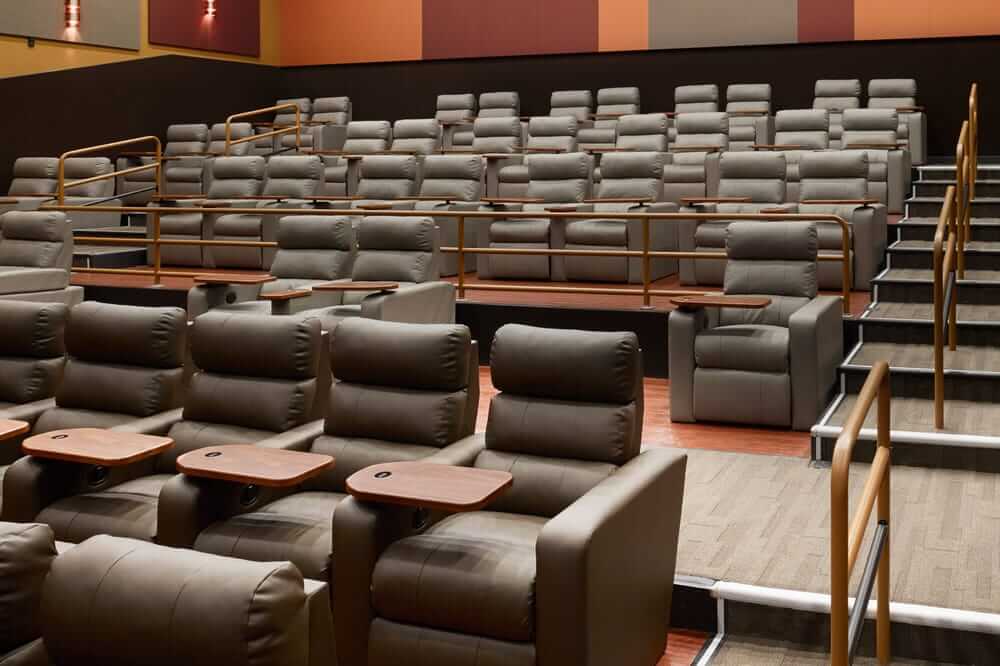 Most people like going to the movies, right? In college, I've found that going to the movie theater mid-semester is a pretty rare occurrence. Spare time is usually spent catching up on sleep or grabbing a bite to eat, but who wouldn't love to spice up an average Friday night with something different? At the SuperLux, you can watch the latest release, while ordering a drink and enjoying a full dinner, all served to you in your cushy, reclining chair.
19. Reservoir (Rez) Liquor Store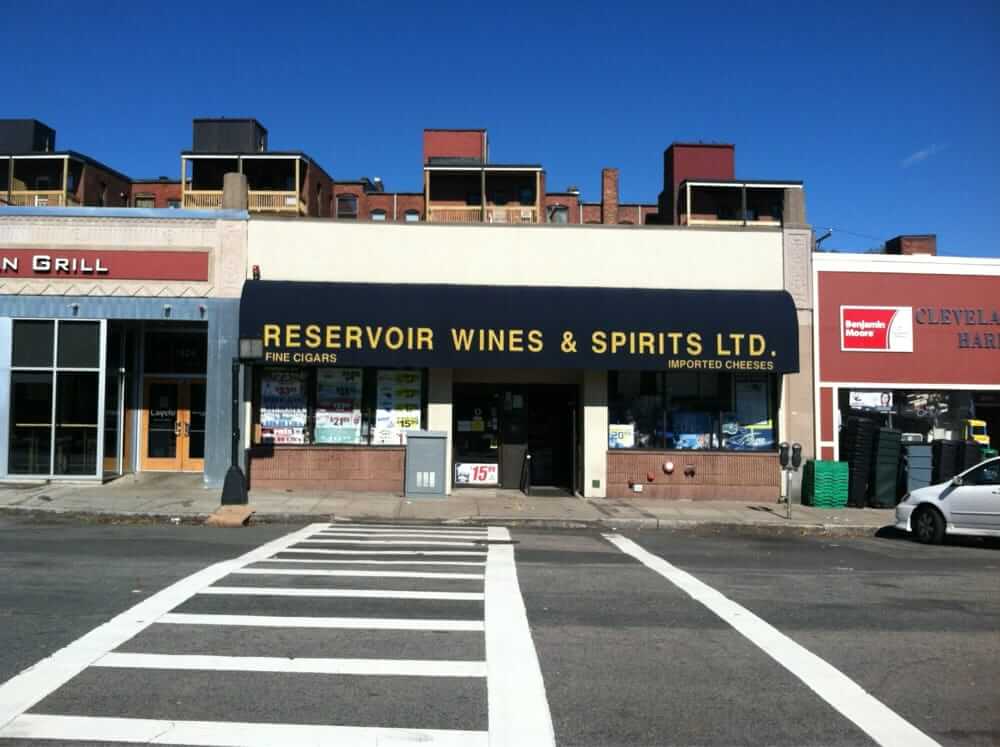 Just after my roommate's birthday a few months ago, I gave her a ride to the Rez for her first purchase, and I might've embarrassed her a little bit. I'm not going to deny begging her for a couple of pics in front of the store, giddy as a soccer mom on her toddler's first day of school. What can I say? I'm sentimental, and this was a big stepping stone for us on our journey from freshman year. She ducked her head and booked it into the store while I waited and five minutes later she walked out triumphantly with a bottle of white wine for her shrimp recipe that night.
20. Cityside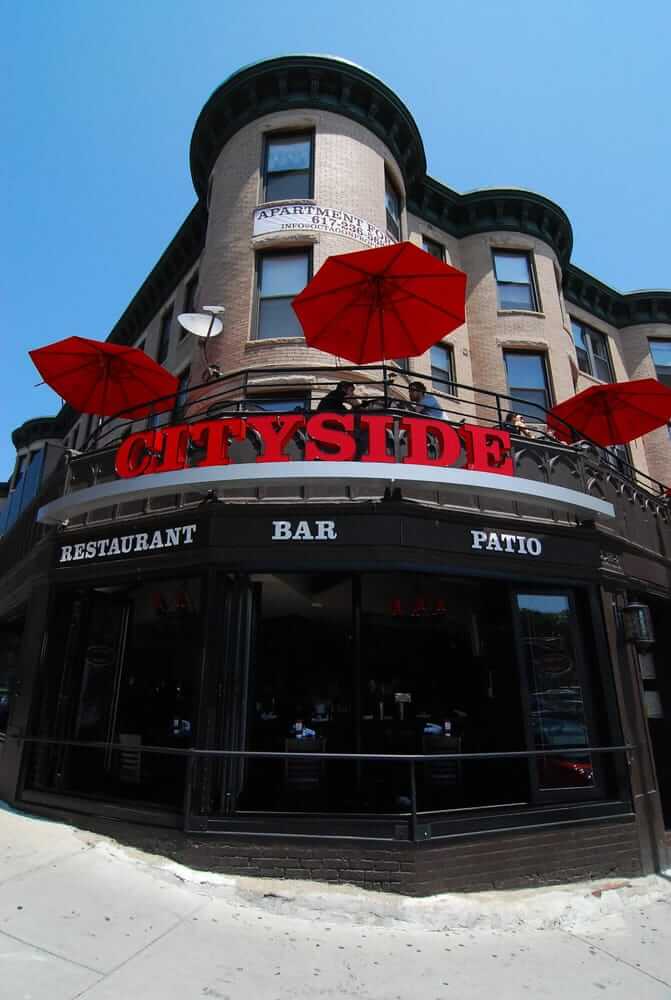 Anyone from BC has seen pictures of their orientation leaders and upperclassmen family friends on Facebook, living it up in a dark bar in Cleveland Circle. More likely than not, that bar is Cityside. Although it tends to be the backup option for the nights when Mary Anne's is too busy, that definitely doesn't mean the night is doomed. Cityside is a huge senior hangout for the final days with your squad before graduation. Give it a chance.
21. Mary Anne's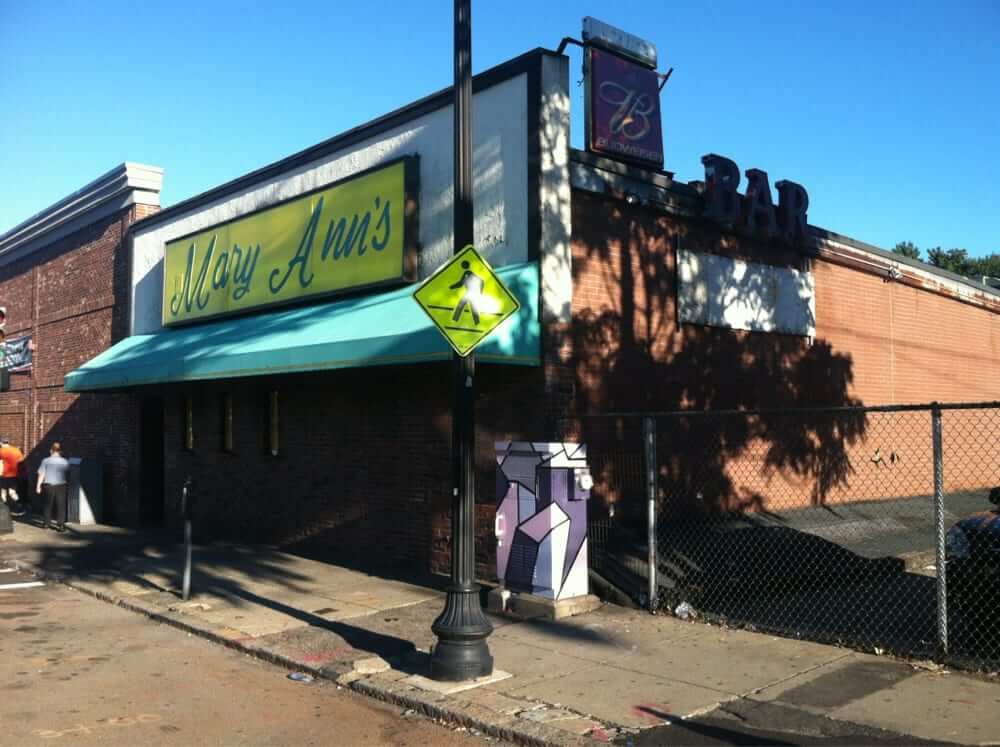 At Boston College, we hear about Mary Ann's from day one. It's the dive bar of our Chestnut Hill campus. The night you get in there is the night you know you've made it. At least, in the undergrad social world, that is. Whenever any underclassman is asked about where they'd like to go on their 21st, their answer is almost always the same. "Well, obviously I can't wait to experience MA's," BC sophomore Emily Casper said.