"So, what's your major?"
"You literally just asked me that 1 minute ago…"
Talk about awkward. The pain of an uncomfortable first date compares to the physical pain in the butt of those auditorium seats after a 90-minute micro-bio lecture—ouch. We have to leave our old high school dating expectations behind us. College dating complexity requires much more strategizing. A first date could end up as your last without the right preparation and mindset.
Prepare correctly by taking note of these 21 things to talk about on an awkward first date.
1. Find Out If They Prefer Their Toast Golden or Charred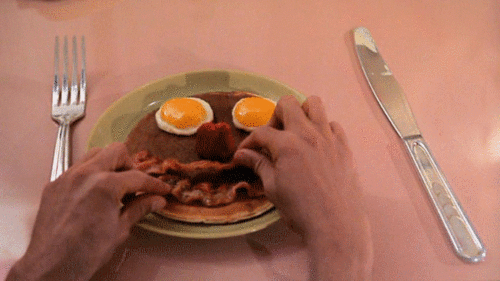 Ask your date what they do daily. Show them you care by keeping eye contact as they share. Appear intrigued by following up with other questions based on what they said: "So, you said you run every morning. Were you in any sports as a child?" Asking your date what their daily routine consists of ensures your date that you care about someone's else life other than yours.
2. Find Out If They Want a Serena or Blair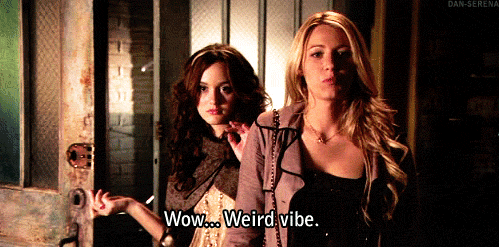 You don't want to waste your time here on Earth. This same rule applies to dating. Don't be afraid to ask your date what kind of person they see themselves with. You'll find out whether pursuing this relationship will waste one or both of your time. Open up and abide by your integrity.
3. Talk About the Last Book You Read—or What Other Passion They Spend Time On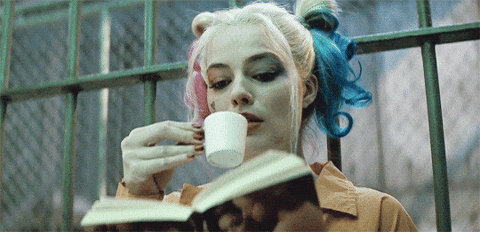 Stay true to your passions. Whatever passions you have, talk about it. Talking about them creates an open and comfortable vibe. It also eliminates those awkward pauses and keeps both parties present. Have your turn and then ask your date what passions they have. If you both share a passion of reading, make an effort to suggest different books they could possibly read.
4. Fill Out Their "Favorites" Fact Sheet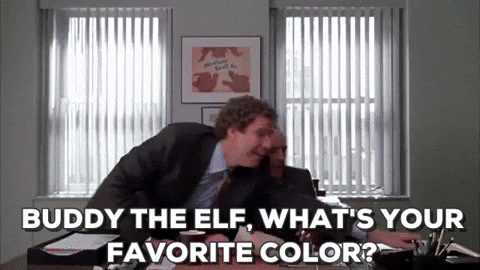 Everyone has a favorite something. Ask your date "favorite" questions: favorite singer, favorite place to have fun at or perhaps a favorite sports team. Discover the common favorites the two of you share and expand on it. "My favorite ice cream is strawberry too! I used to be so obsessed that my mom became worried about my weight. She even bought a treadmill." Sharing funny stories like this can lighten up the mood.
5. Find Out About Their 9 to 5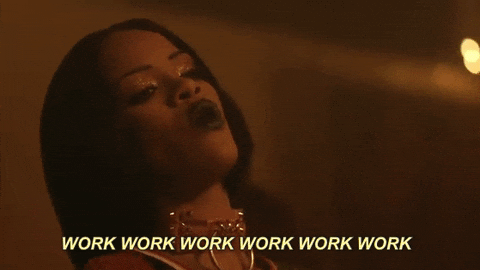 I know, talking about your job may not be on the top of your to-do list. However, having this conversation plays a vital role when it comes to dating. Getting to know your date involves what they do for a living. What do they aspire to be? What is their current job status?
6. "Let's Talk About Sex, baby"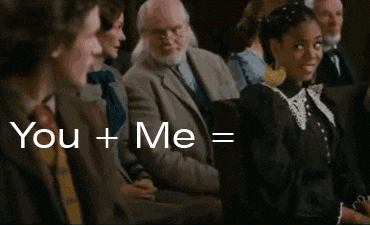 Talking about sex on the first date feels like telling your parents that you failed a class last semester—you'd rather not! However, some may prefer actually talking about sex. Get this conversation out the way so that both of you understand each other's true intentions. University of Florida, Kevin Smalls, shared some great advice about the first date sex-talk. "On a first date, I don't think you ever truly know how it will turn out. You never understand what the other person is thinking, especially when it comes to sex. Are they expecting to have sex after? Or are they even interested in me sexually? This could be nerve-racking! To avoid such awkwardness, just be open. Remember ending the night with sex is not always a bad thing," Small said.
7. Find Out If They Like or Despise Pizza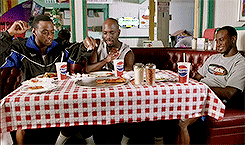 Not everything has to equal the complexity of your last gruesome exam. Shake off them nerves and discover new things by asking your date's likes and dislikes. University of Florida junior, Brianna Lett said, "First dates are first impressions. Compare things you both like or don't like. The only possible way to put things in an awkward position is if you let it!"
8. Find Out If They Like Traveling to Europe or to Their Couch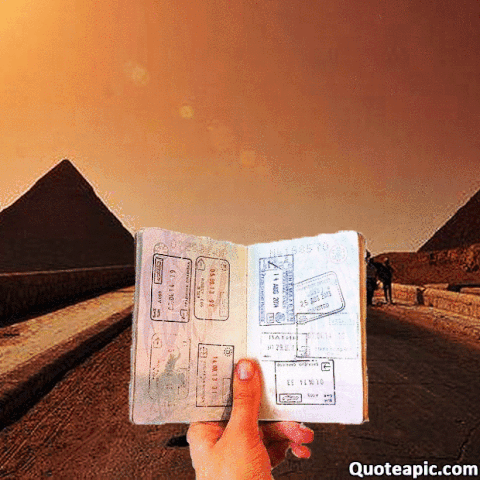 Make the conversation interesting by talking about traveling. We all want to do it at some point in our lives—how far we want to go makes the difference. Compare with your date your interests in traveling. Have some fun and talk about where you wish to travel or where you have already traveled. For our couch potatoes, ask them what about the couch makes them so interested.
9. Talk About Whether They Think the Neighborhood Watch Is Doing Their Job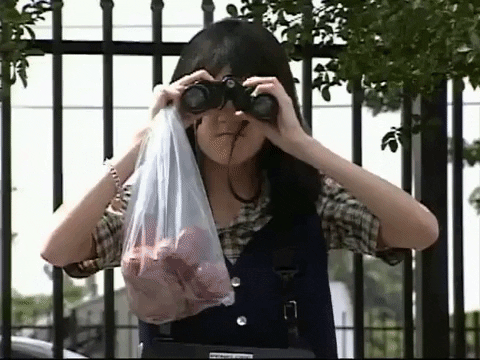 Do you think you know everything about your community? Find out and see. Discuss the different things going on: new renovations, the new faces you see walking around or new political changes that you like or dislike. Keep in mind to incorporate discussions about the community while creating a safe space for your date. Bypass any possible awkwardness by ensuring that you appreciate your dates feedback. If they tell you how they disagree with how they renovated the new movie theater across the street make them feel comfortable by asking them what they don't like about it—then maybe you can ask if they want to give it a second chance on a second date with you.
10. What If Harley Quinn Walked in The Room Right Now?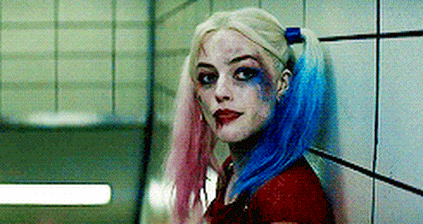 Play around with your date by asking "What If" questions. They allow you and your date to develop a natural bond while still getting to know each other. Have a good ole time with using some of these what-if questions:
"What would you do if you were the last person here on earth?"
"What if your favorite celebrity walked up to you right now?"
"Which body part do you wish you could detach and why?"
"If you could be any superhero, who would you be?"
11. Once Upon a Time…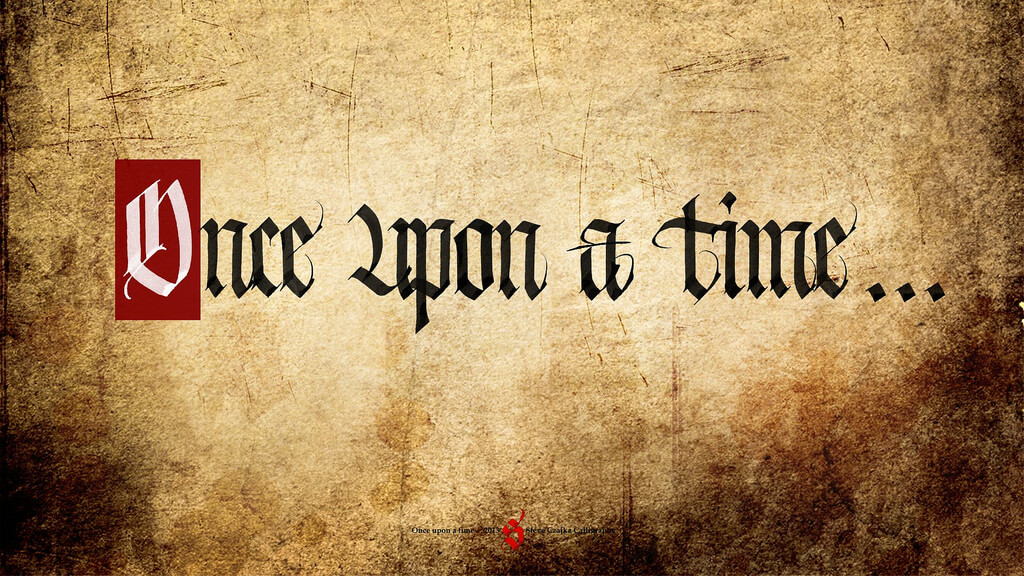 Ouuu story time! Who doesn't like hearing a good story? Stories help pass the time while keeping the conversation going. To break the silence, share a story about something that has happened to you. "Let me tell you about the time I almost thought I died…" or "One time I thought I saw Halle Berry…" Once you're done, ask for a story back.
12. Find Out If They Can See the Future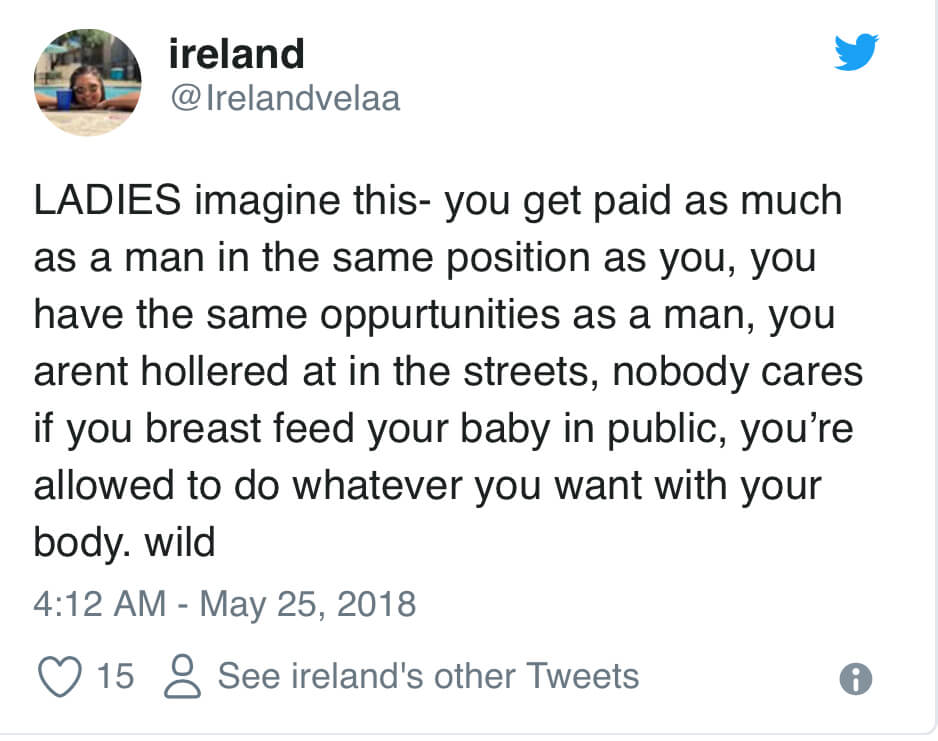 Nobody knows exactly what the future consists of, but we all somehow try to plan it out. Discover your date's future plans and reciprocate by sharing yours. To make things a little bit more interesting, play a game. Use the game 21 Questions or different icebreakers to get to know each other's future. Ask questions like: It's 2030 and you're sitting in the living room watching your children play, how many do you see? It's 2040 and it's a Sunday morning, do you go get ready for church or go back to sleep? By asking questions like these you find out what they picture their future to be while still getting to know them as an individual.
13. Find Out If They Collect Coins or if They Scrapbook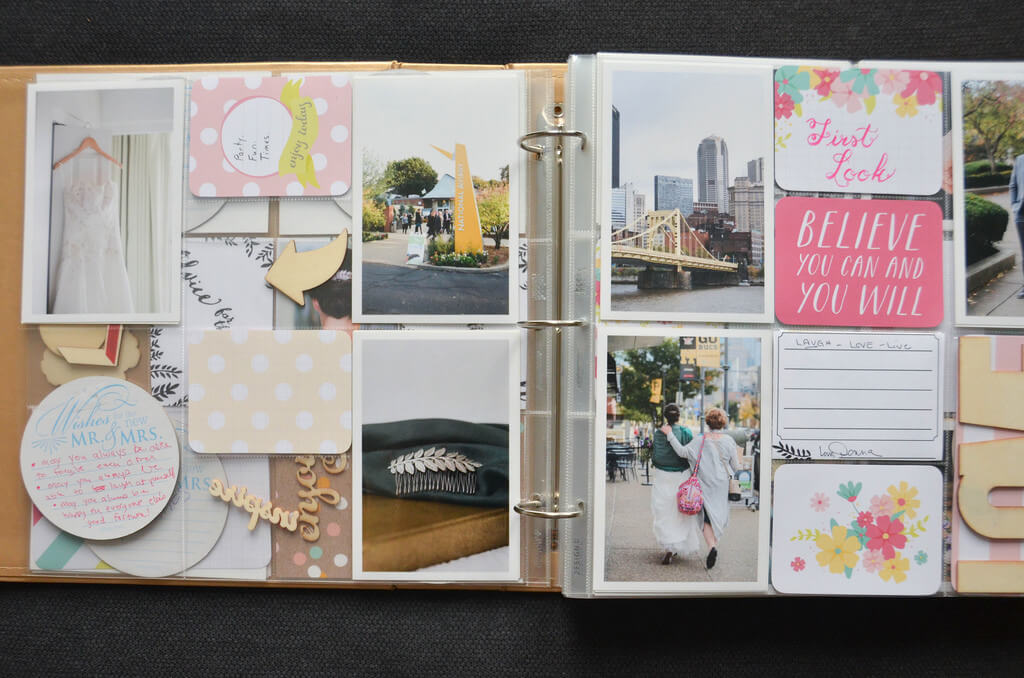 Talk about your favorite hobby. Get into detail and explain how this hobby came about. Don't just talk about your own hobbies—involve your date by asking them too. Compare each other's hobbies and find out if you see any similarities. You may not be into collecting coins but you can relate to collecting seashells. And seashells mean a beach date in your future.
14. Share an Embarrassing Moment in Your Life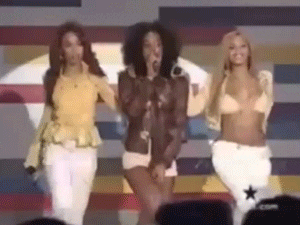 Share an embarrassing moment like the time you were late for your creative writing class and fell from running in front of everyone. Allow for your unfortunate embarrassing parts of life to open the doorway for you and your date to connect. Have a couple of laughs and talk about an embarrassing story that you feel comfortable in sharing. University of Florida junior Dassi Romain said, "Talking about a few embarrassing moments in your life is alright. It's comforting to have someone open up to you like that. It actually spices up the conversation."
15. Find Out If They Went to The Latest Frat Party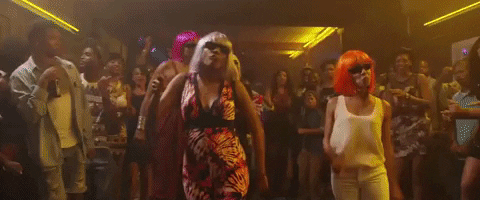 C'mon, let's go party! Ask your date if they consider themselves about that party life or not. If not, ask them what other social events they prefer. Share about a time you had fun at one of your favorite social events. Afterward, share some upcoming social events that you plan to attend. Hmmm… perhaps they can tag along.
16. Find Out If They Like Spinach or Hot Wings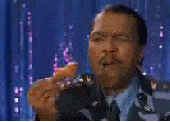 Whether you prefer green leaves or a juicy steak, everyone likes food. You can find so many things to talk about when it comes to food. Ask your date what type of food they like. Find out favorites you have in common and share where you like to eat at. Talking about food tends to make the conversation a bit more appetizing.
17. Are They from The USA or Elsewhere?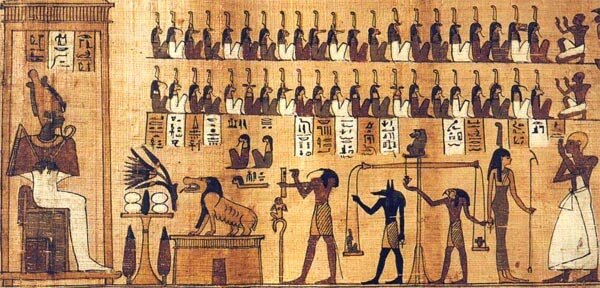 Reveal yourself by talking about where you originate from. This includes your family history and your birthplace. Get to know your date by asking them questions as well. Find out their cultural identity and heritage. This topic allows for you to not only get to know the person in front of you but also the wonderful people that came before them.
18. Talk About Current Events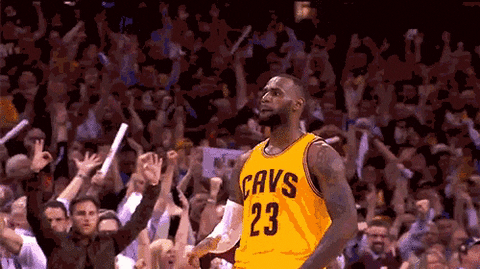 Talking about debatable and enticing current events allows for you to speak your mind and hear your date's viewpoints. Some may not know what goes on beyond their current country, let alone their current state. Educate one another while still having a good time. Make the conversation informative by talking about politics, sports and news related occurrences.
19. Find Out if They Worship Buddha or Jesus
Who do you worship? Religion contributes a big part in building a relationship. Some may not care who they worship while others can't stand being with someone outside their religion. Talk about it and find out if your date has the same view as you. University of Florida junior Lisa Wilson-Simpson said, "I would love to go on a date and find out we have common interests. It would make things a lot smoother. I think it's important to have this conversation because it truly dictates whether you guys are compatible or not."
20. Find Out if They Love Cats or Dogs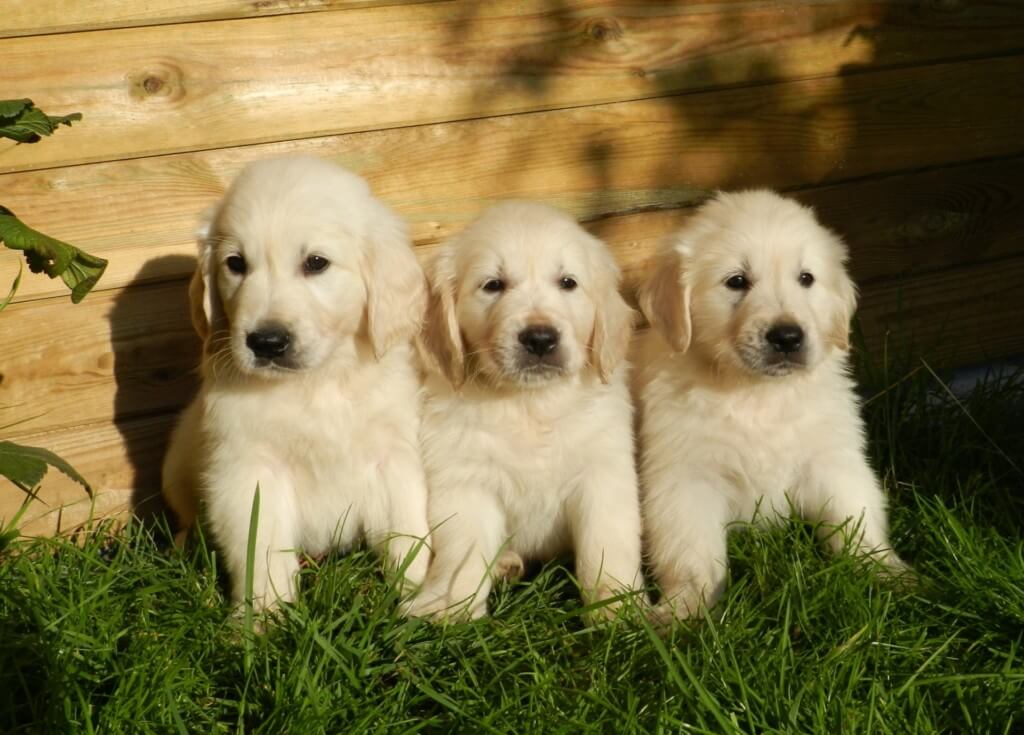 Do you like animals? Do you have any pets? These conversation starters for a first date will get the ball rolling for animal lovers, and maybe their pets can fetch that ball on a second park date. Discuss the different animals you like and explain why. Go further and introduce your pet by sharing a funny story about them: "My dog did the cutest trick the other day…"
21. Find Out What They Want to Do Before They R.I.P.
No one wants to talk about death on a first date, but a bucket list conversation shows what kind of adventures your date has yet to complete. Talk about the different things that make up your bucket list. Have your date share their list too and find out if you guys have anything in common. Do both of you want to go skydiving? Or go to Paris and explore?
Had an awkward first date already? Don't worry you're not alone. Read below for other college students stories on how their first awkward date went.
"When I first came to UF I decided to go on a date with a guy that was really nice and welcoming to me. When we were eating I noticed how he kept looking at my feet. I looked down and as I thought, I had on closed on heels so I wasn't sure as to why he was looking at them. As I continuously tried to make conversation he would redirect the conversation to my feet. He was definitely more interested in my feet than me," University of Florida senior Lucleasa Henry said.
"I was dared to go on a date with this guy. The date was absolutely boring. We had absolutely nothing in common. I found myself trying to talk about anything just to pass the time. On dates, I don't enjoy being the conversation starter. I like my date to take on that role, be the dominant one. I don't like to have to think about what to talk about, I like it to just flow naturally," University of Florida junior Hannah Wilson said.
"I met this guy on Instagram and finally agreed to go on a date with him. We went to the movie theater and I discovered that we were extremely awkward around each other. I had to force conversation with him, which was exhausting. We had a lot of awkward pauses in between. But what was the most awkward about this date was how we said goodbye to one another. It was just an awkward goodbye hug," Spellman College junior Anah Sinkfield said.
"I was aware that my date was hood, but I was still expecting this date to be fun. He picked me up and the car ride was immensely dry and quiet. I didn't know where we were eating it, he said it was a surprise. We pulled up at a BBQ restaurant that definitely didn't coordinate with my dress attire. While we were ordering, people he knew walked by and he claimed me as his girlfriend. To save him from the embarrassment I just smiled. But deep down inside, I was wondering what was wrong with him. After we ate, he took me to an apartment complex claiming he had 'to make a move.' I sat in the car while he did his business, wondering why I ever agreed to this date," Western Michigan University junior Mikayla Langford said.
"I felt like I had more to talk about. Honestly, he was boring and I tried to stimulate the situation. Yeah, I got a nervous vibe from him. He would shift a lot and would go from slouching to sitting up straight. I could tell he was trying to stray away from fidgeting with the menu so he kept his hands on his lap. All I could think about was how happy I was to be getting free tacos," University of Florida junior Savannah Hoffman said.
"I and my date were friends before we started dating. Which made our transition into dating extremely awkward. We went to an outdoor movie theater. I was so hungry but I was too nervous to eat. I could tell he was a bit uncomfortable too. He didn't know how to physically touch me. I could tell he wanted to hold my hands but didn't know if that was the right move," Florida Agricultural & Mechanical University junior Taresa Charles said.
"When we were in the movie theater, I was expecting for him to be close to me. Maybe put an arm around me or hold my hand like I saw others around me do. But no, he was very distant and so it became awkward. After the movies, we went back to my dorm and he was awkwardly trying to make his way into my room. I tried to act like I was washing dishes but he didn't get the hint. Finally, he decided to leave but before he did he kissed me. I talk a lot when I'm nervous so when he kissed me I was talking and he continued to do this for another three times. I could tell he felt awkward because I didn't kiss him back," Florida Agricultural & Mechanical University junior Dominique Vercilien said.
"He picked me up and we went to go get some food from Snappers. Just as we were about to go do another activity his mom called and asked for us to pick her up from work. Meeting his mom on the first date was extremely awkward. I didn't know him that well and here I was already meeting his mom," Florida Agricultural & Mechanical University junior Brittany Jarret.
"At the dinner table as we were waiting for our food, he was on his phone most of the time while talking to me. It felt like he wasn't interested in getting to know me or was paying attention to what I was saying. It was like he was glued to his phone the whole time," The University of Central Florida junior Brittney Alexis.
"I arrived at my date's dorm in excitement. I had planned on getting to know her better and possibly discuss what was currently going around the community. New changes were happening around and I wanted to hear her view on it. When she opened the door, I was thrilled, until I found her brother sitting on the couch. Not only was the date awkward because her brother was there, but there was a little conversation going on between me and my date," Morehouse College junior Richenet Lafleur.
"At the end of the date, the waitress got us the check. He quickly turned to her and said that it was going to be separate checks. She looked at me and saw the 'I'm never going out with him again' face. I was so embarrassed. I'm guessing he saw my reaction too because he had the audacity to ask me what was wrong. I laughed it off and said nothing. Do not get me wrong. I am perfectly capable of paying for my dinner. However, if you ask me on a date then I expect for you to pay since you're the one asking. I could have easily made me some rice and chicken at home," University of Florida senior Vanessa Laurent.