To most people, including even native Hoosiers, we think Indiana and our minds go to corn. By no means is this incorrect— we do, in fact, have A LOT of corn. If you come to our capital city, Indianapolis, you will see that Indiana has so much more to offer. Did you know that Indianapolis is the racing capital of the world? Yes— the entire world. Or that we host one of the largest international film festivals internationally each year? Even better, both of these are available on a college budget.
So if you happen to be in the area, check out this list. You may be surprised.
1. Mass Ave (Massachusetts Avenue) Cultural District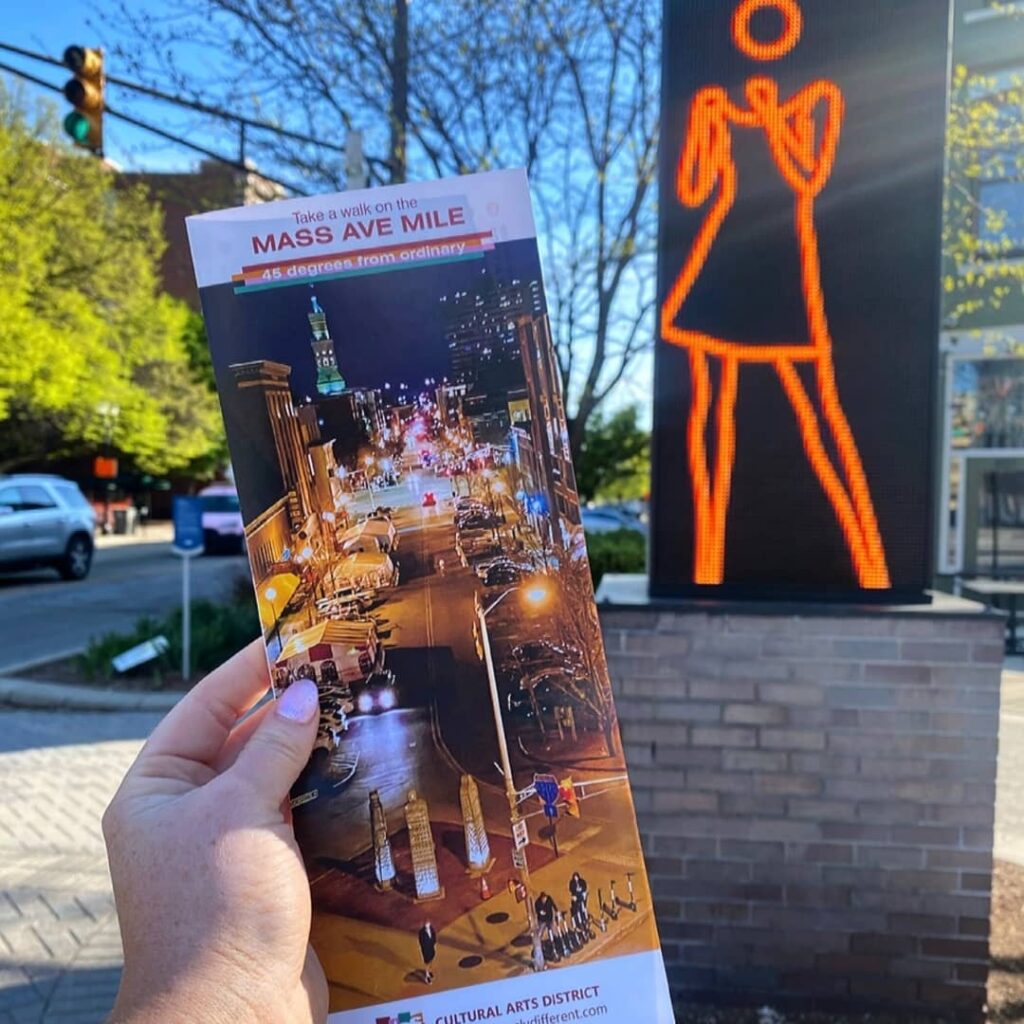 Delicious food, art, fun stores and more? What more could a college student want? People generally know and love Mass Ave. for it's inclusivity, primarily to those of the lgbtq+ community as opposed to other popular areas in Indy. You can find this unique two-mile strip located right in the heart of downtown.
"It's a cute area with all the public art, but it's nice to spend a day wandering around the little stores for unique trinkets, and it's where most of my favorite restaurants and bars are. Whether you want a pint and a quick lunch or a nice dinner and a night out, there are a lot of options," Purdue University graduate Maddie Holmes said.
One thing that I love about Mass. Ave is when they say they want to keep the community inclusive, it includes your furry, four-legged friends. My two chihuahuas can sit outside on the patio with me at several restaurants. We like to stop at the Three Dogs Bakery for fresh-baked treats.
2. Eagle Creek Park
Eagle Creek goes far beyond one's general expectation of hiking trails, camping and a lake. You don't want to miss out on all the exciting outdoor activities they offer, especially during the summer months. I suggest their "Go Ape Tree Top Adventure." This obstacle course includes zip lines, rope ladders and Tarzan swings. If you seek adventure, you should take a trip to Eagle Creek.
3. NCAA (National College Athletic Association) Hall of Fame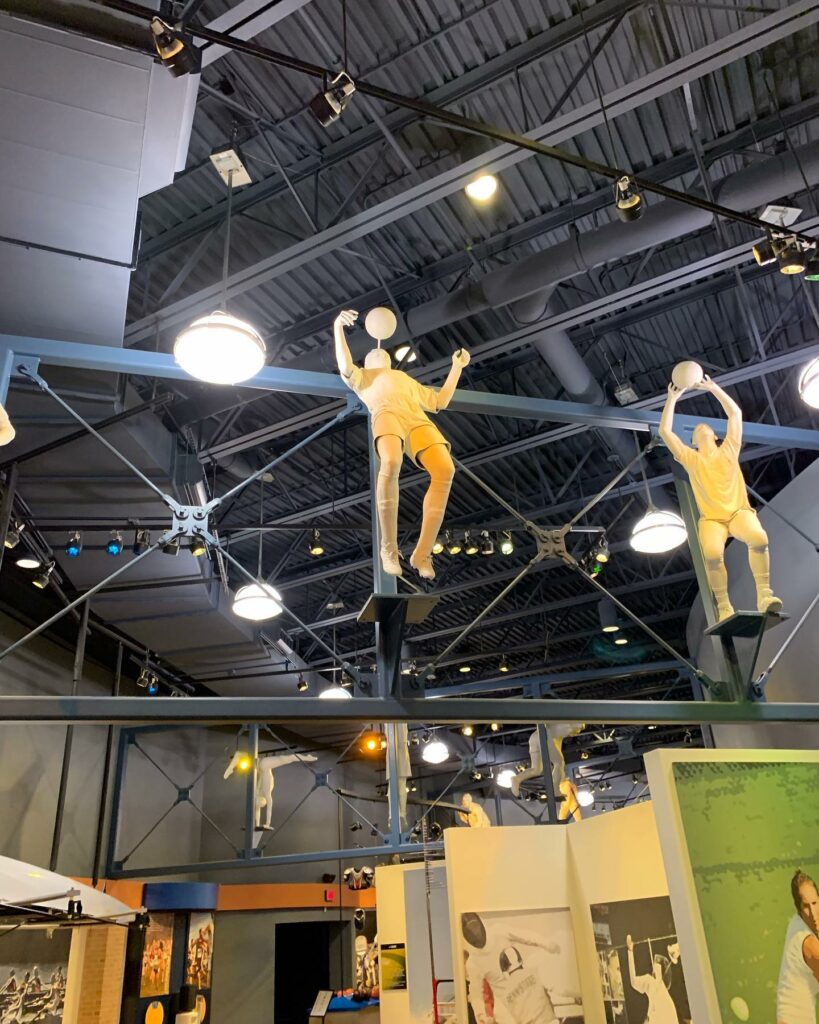 Any sports-loving college student can't come to Indiana without a visit to the NCAA Hall of Fame. On the first floor, you can play trivia, view team rankings, watch video highlights and see authentic donations from various teams. The second floor gets even better, offering virtual sports competitions, a retro 1930s gymnasium and sports simulators. The third floor reserves itself as the headquarters for both the NCAA and NFHS. It's a sports-lover's paradise!
4. Heartland International Film Festival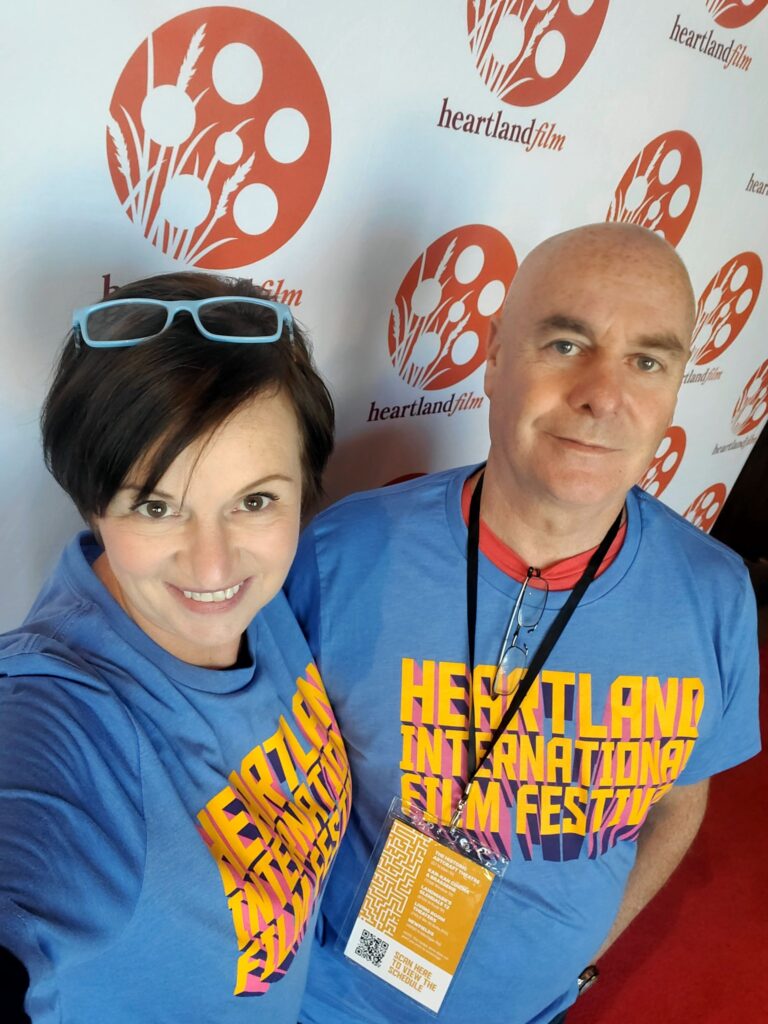 Hoosier Hospitality is known around the world. For this reason, every year, we host one of the world's largest international film festivals. Independent filmmakers from all over the world submit films. They show them in the most popular theatres in Indianapolis. Sometimes you can even chat with the director or filmmaker. Even better? Occasionally people have spotted Hollywood stars. Date night, anyone?
5. Soldiers and Sailors Monument in Monument Circle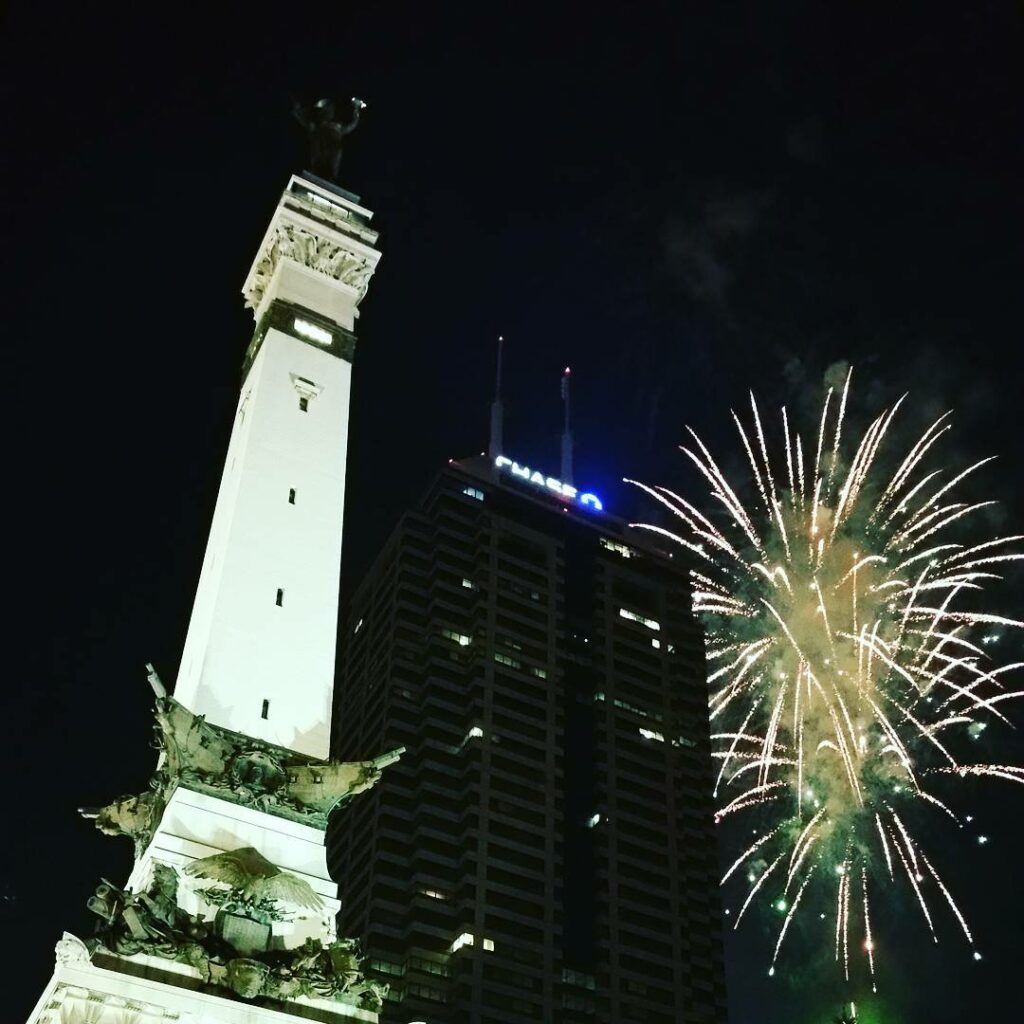 The Soldiers and Sailors Monument stands as an iconic symbol of the state capital, only 15 feet shorter than the Statue of Liberty. It sits in the exact center of downtown Indy. The monument serves as a memorial to honor Hoosier veterans. To get to the observatory at the top, you must climb 330 stairs. Hopefully you don't mind trading a workout for an amazing view!
6. Broad Ripple Cultural District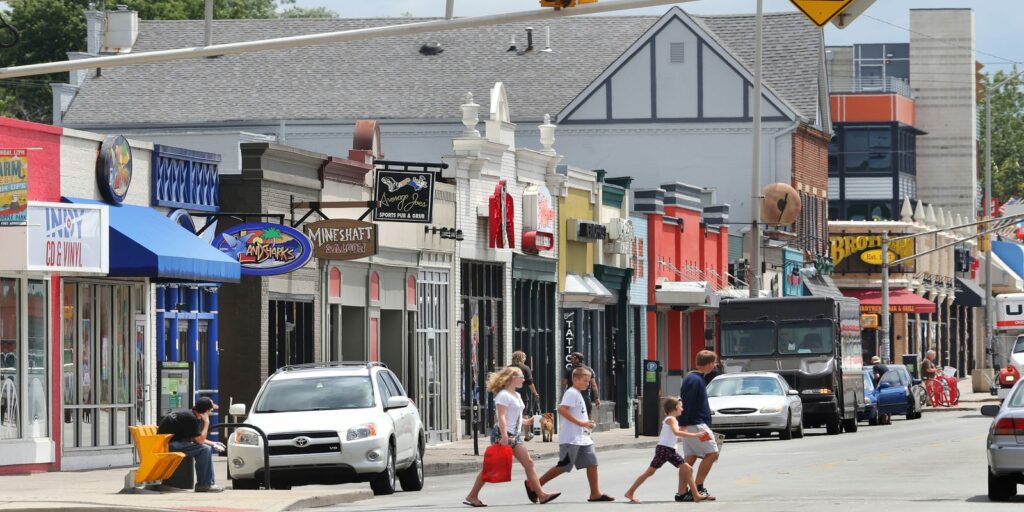 Broad Ripple Village, located just North of downtown Indianapolis, offers something for everyone. Love vintage shopping? What about frozen treats? You can enjoy both at Broad Ripple, along with some great outdoor activities. Unlike Mass. Ave., which I discussed earlier, Broad Ripple has a reputation for engaging more with younger crowds.
"I spent the first seven years of my life living there, and what I remember is that there was always somewhere to walk to and a playground to play at. As I got older, walking the main strip, there was a new kind of playground. Day Broad Ripple and night Broad Ripple are two different places. But both are always fun," Indiana University State graduate Carson Creighton said.
Creighton speaks the truth in saying that day Broad Ripple and night Broad Ripple are two different places. Nighttime Broad Ripple turns into one of the hottest club spots in Indianapolis. Two different playgrounds. I know those of you under 21 can't participate in this yet, but hey- it gives you something to look forward to.
7. Monon Trail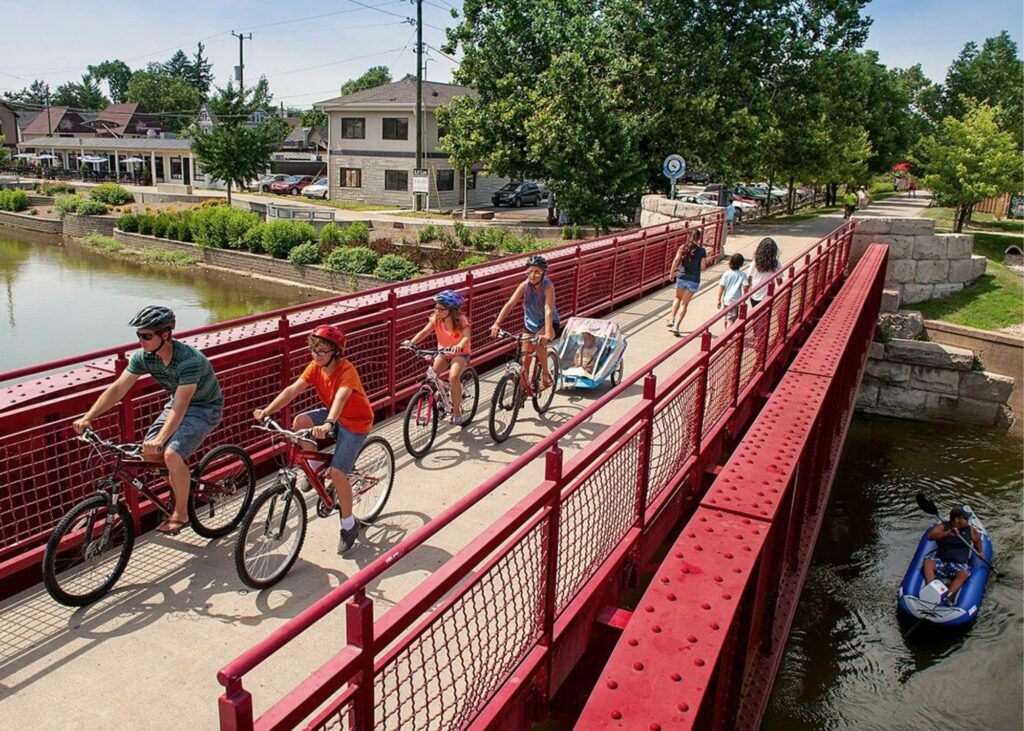 Since it so happens that you just visited Broad Ripple, you might want to take a walk (jog, bike ride, run, rollerblade) down the Monon Trail. The over 20-mile-long trail covers three entire cities. Don't worry. They have places to rest along the way. Most of us usually begin the trail around 71st in Indianapolis and stop to participate in our favorite activities in Broad Ripple.
8. Crown Hill Cemetery
Yes, I'm encouraging you to visit a cemetery. Crown Hill is a national cemetery and the resting place for certain civil war veterans, but more commonly known for being the resting place of "Public Enemy #1" John Dillinger, the most feared gangster of the 1920s. Crown Hill isn't just a cemetery though.
"It's always a great trip and really nice views. Love hanging out at the highest point since I can see basically anywhere. Plus, it's a great place for bike rides," University of Indianapolis sophomore Oscar Reyes-Sanchez said.
Crown Hill is unique in that it offers walking and biking trails. It also provides refuge to many of Indiana's wildlife. If you're lucky, you might even see a family of deer. At the top of the 2.8-mile hill, you can see all of Indianapolis. People often suggest this spot as one of the best places to see sunrises and sunsets in the city.
9. Indiana State Museum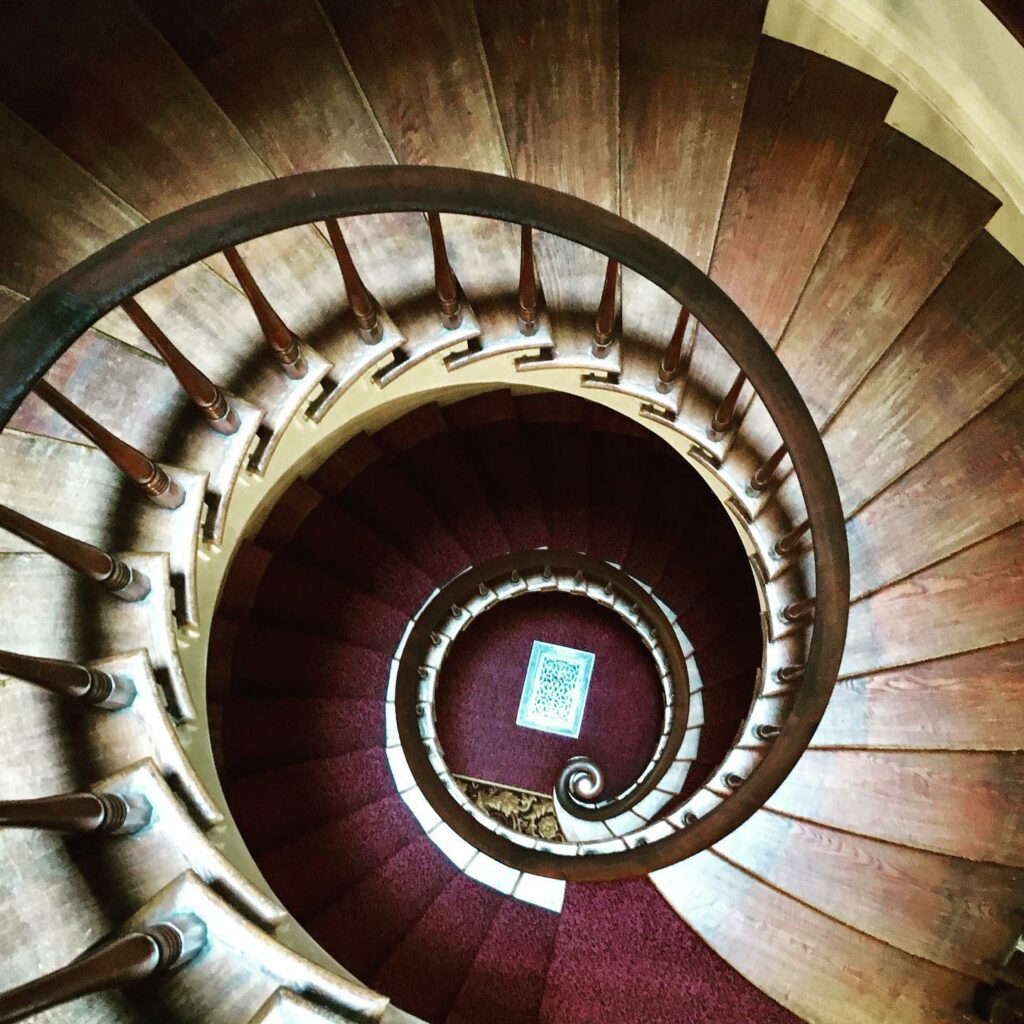 How could I list things to do in Indianapolis without adding the museum commemorating Indiana? I promise it doesn't just show you how to grow corn. In fact, I don't even recall them having an exhibit featuring corn. Some of my favorite exhibits show sea creatures and now extinct mammals. It's crazy to see what once lived in the Indiana we know today!
10. Fort Harrison State Park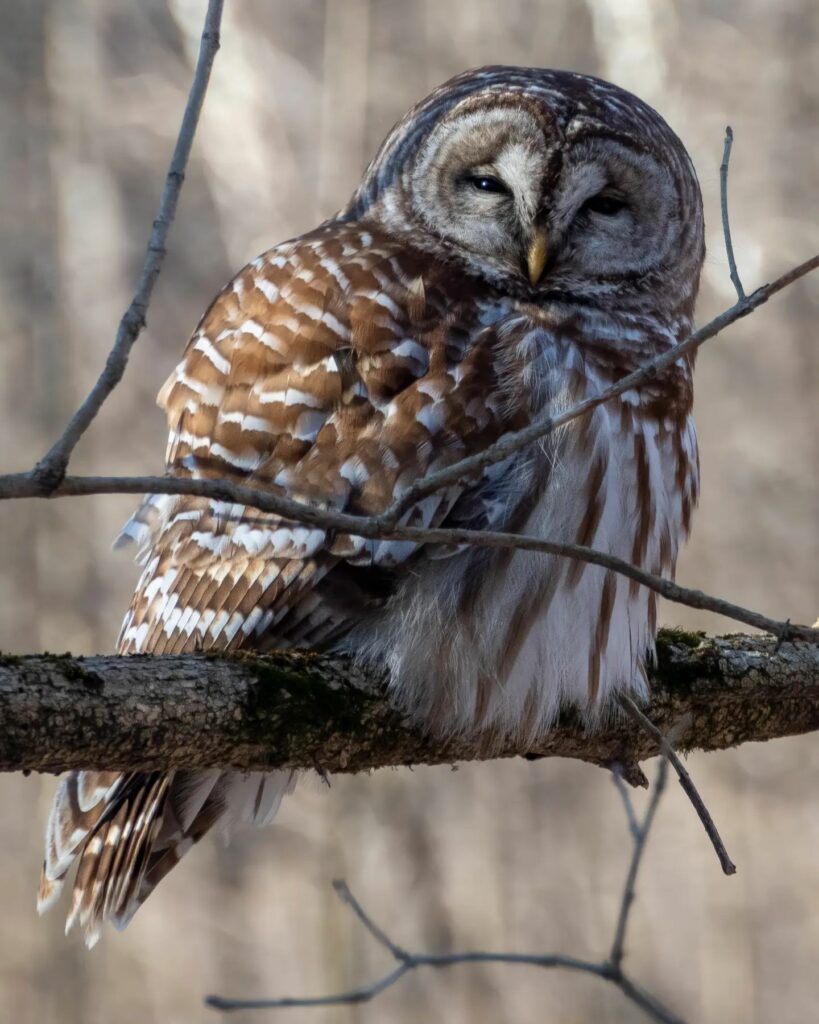 While Eagle Creek Park offers an abundant amount of summer activities, Fort Harrison has all you need for winter fun. Just make sure you prepare for the extreme cold that comes with it! Fort Harrison offers horseback riding through the woods, which looks magical in the snow. If sledding is your thing, try their out their super high sledding hill.
11. The Indianapolis 500
Indianapolis hosts the largest single-day sporting event in the world. Drivers from all over come to Indianapolis to compete in this 500-mile-long race. The Indy 500 happens annually over Memorial Day weekend and captivates people everywhere. Some fans even drive RVs and camp out at the track the entire Memorial Day weekend. If you come to Indy in May, don't miss out on this event.
12. Children's Museum of Indianapolis
Yep. You read that right. From the outside, you can see life-size dinosaurs breaking into the building. Since when can "adults" not attempt to put back together an ancient Chinese Warrior? (I tried once. Not as easy as you think.) You can walk through and even interact with a realistic-lookingI rocket ship. And who set an age limit for riding carousels?
"It is bright, fun, and interactive. A place where I can be a kid again for a little while," University of Indianapolis freshman Ryan Moon said.
Why should only kids get to touch real dinosaur fossils? Any Harry Potter fans? They have a fossil called "Dracorex Hogwartsia." Yes. Harry Potter is so great; they named a dinosaur after it. I should apologize in advance; however, there is one room with a really fun waterfall reserved for children three and under, College is stressful. Take a break and come to the Children's Museum to be a kid for a day.
13. Irvington Halloween Festival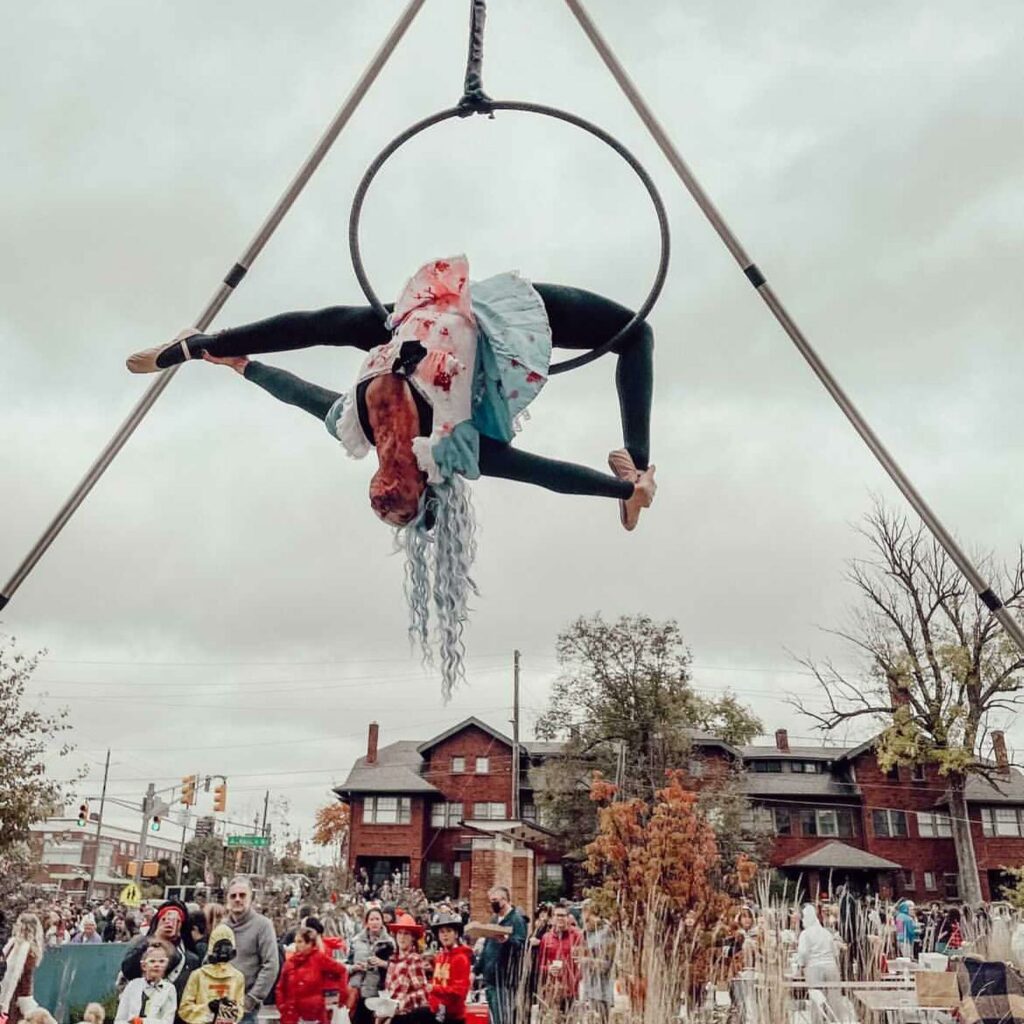 The Irvington Halloween Festival is hands down, the best festival in Indianapolis. This week-long festival celebrates everything Halloween. This historic district goes all out for its favorite holiday. Costume contests, a Halloween Ball, "Fright Seeing" and more. The festival ends with a huge parade of everyone wearing awesome and unique costumes.
14. Murat Old National Center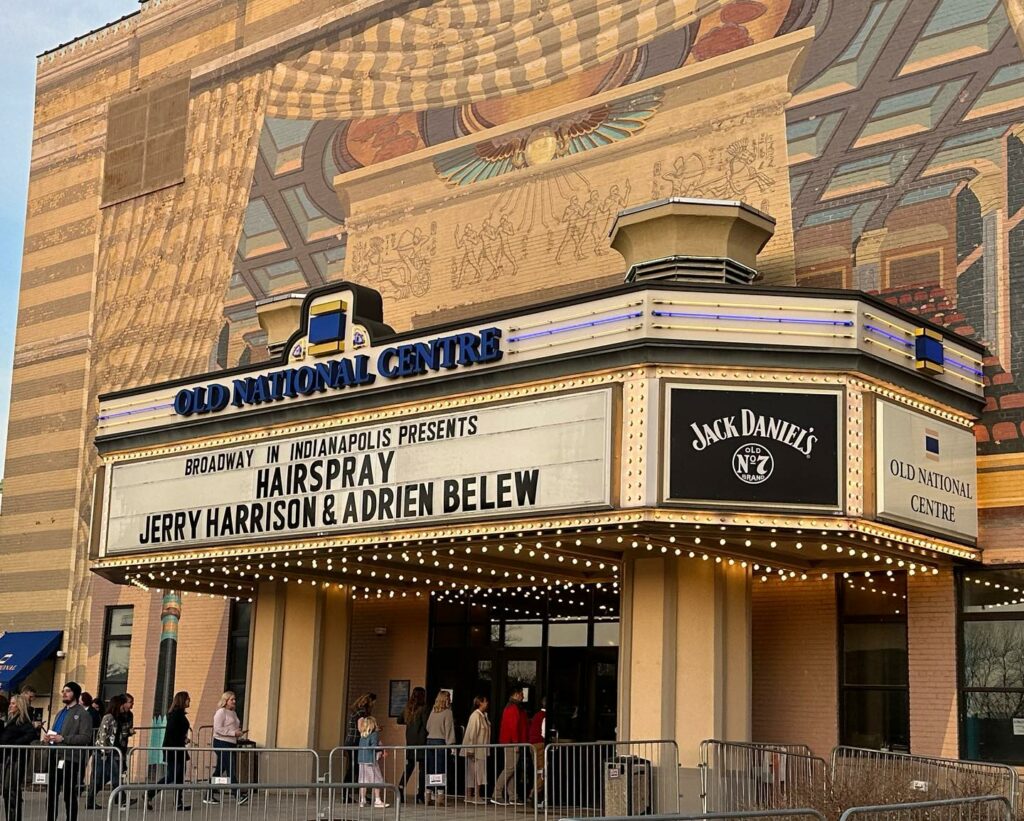 Anyone up for a Broadway show? Who doesn't love The Nutcracker at Christmas time? Date night at the orchestra? A night of laughs with a great comedian? Murat Old National Center offers all of that and more. If that sounds at all appealing (and why wouldn't it?), you have to visit Murat Old National Center.
15. Fountain Square Cultural District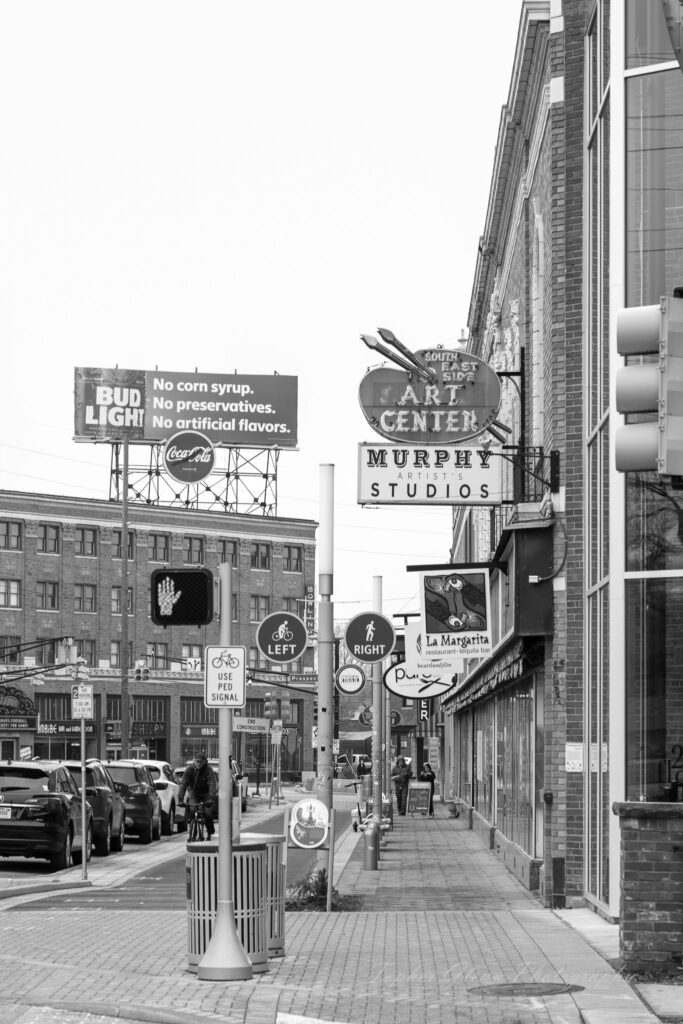 If you're looking for a mashup of Mass. Ave. and Broad Ripple, Fountain Square Cultural District is a must-visit destination. More of a hidden gem, they offer their own unique restaurants and shops. Another added bonus? A bunch of games and activities like duck pin bowling and large arcade are all available to visitors of the district.
"I really just love going to Fountain Square and walking around. They have cute shops to go to, an assortment of restaurants to eat at, and it's a really fun environment, especially when it's nice out. I love either going to Nine Lives Cat Café or grabbing ice cream at one of the local ice cream shops! It's just a super cute area with good vibes," University of Indianapolis junior Autumn Hotopp said.
How could you not go to a café that rescues cats? (Sorry, anyone with allergies). You don't have to go to get food at a restaurant crawling with furry friends, either. I suggest trying out one of my favorite restaurants, Santorini Greek Kitchen. You haven't lived until a server has brought a pan of cheese to your table and lit it on fire. Then to add to the fun? All the servers yell, "Opa!" It tastes great too.
16. Indiana Medical History Museum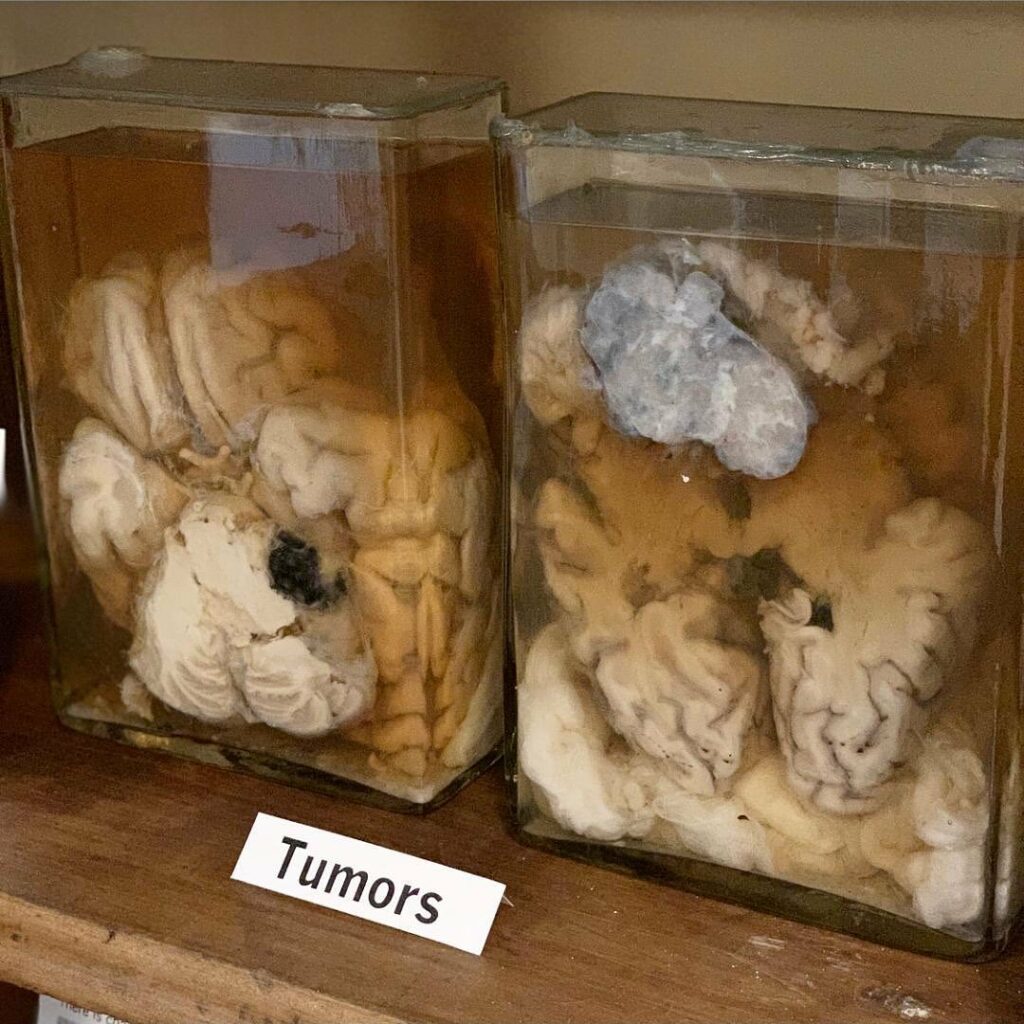 This spot isn't just cool for med students. Everyone should visit the oldest surviving pathology building in the nation, once known as the "Indiana Hospital for the Insane." Everything in the museum was left intact since the hospital closed after a series of scandals in the 1960s regarding patient abuse. That even includes jars of preserved human brains! I hope you don't have a weak stomach, or else you might have some trouble getting through this museum.
17. Indianapolis Indians Game at Victory Field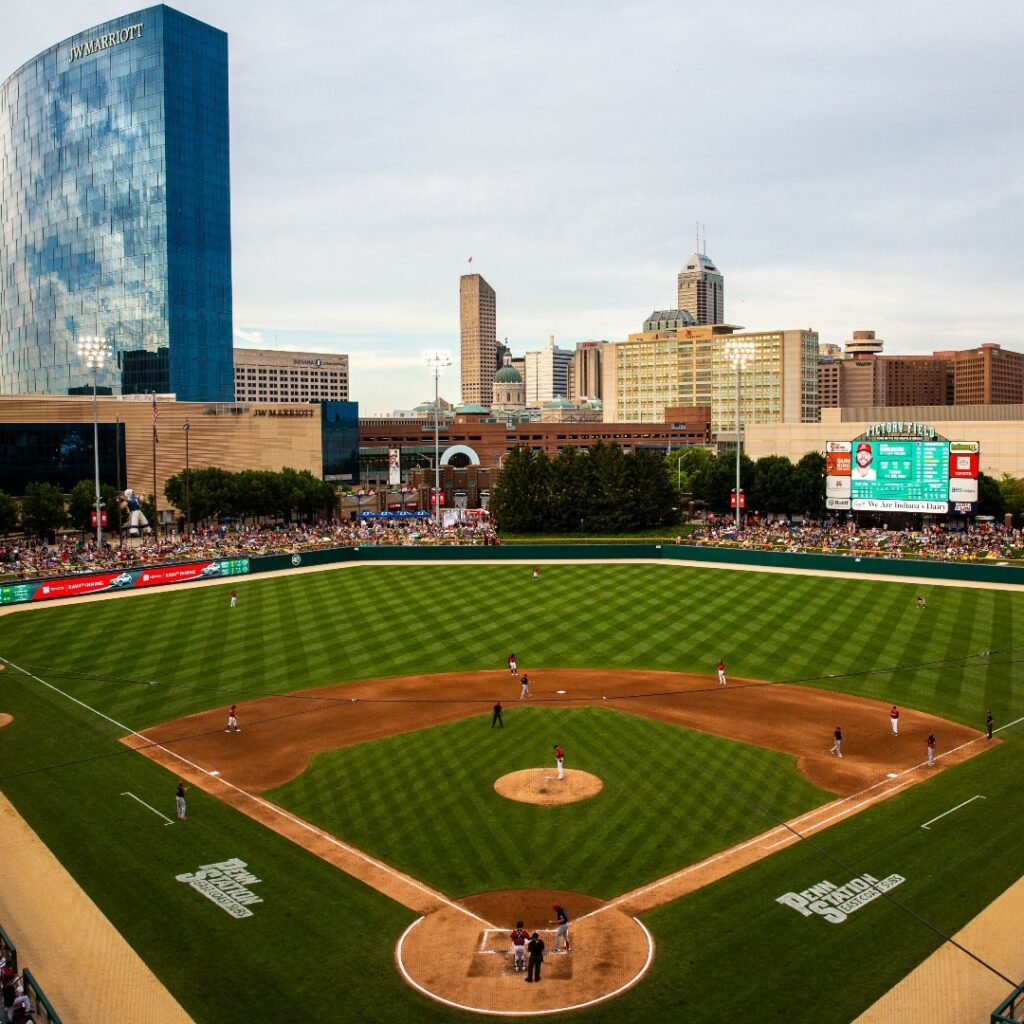 Going to cheer on the Indianapolis Indians is fun and affordable- what more could you ask for on a breezy summer evening? The Indians play games all throughout the week at Victory Field, located right in downtown Indianapolis. Bring a blanket and grab a seat on the lawn. A few lucky people even catch a foul ball.
18. Garfield Park Conservatory and Sunken Gardens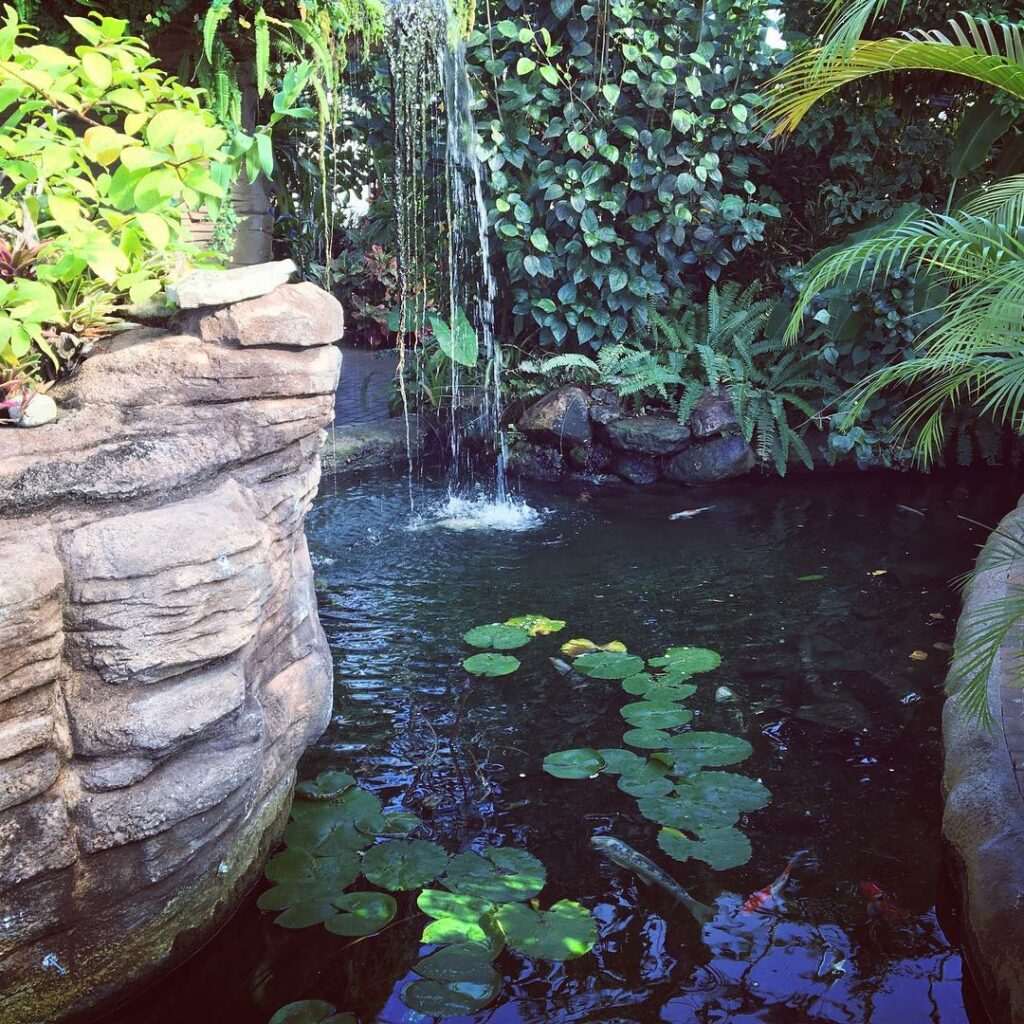 Yes, you can actually see a tropical paradise in Indiana, all year long, as a matter of fact. That includes our -14-degree winters. The conservatory displays up to 100,000 tropical plants throughout the year. My personal favorite are the koi ponds. Outside of the Conservatory you can visit the Sunken gardens, only in the warmer months, of course. During the summer, the park hosts a series of concerts in the park, where little-known musicians come to play in the evening while people sit and relax with friends and family on blankets near the gardens.
19. Devour Indy

All the food! You know you want to taste the famous St. Elmo Steakhouse famous shrimp cocktail. Unfortunately, you live on the budget of a college student and probably don't have an extra $18 for an appetizer. For this reason, we celebrate Devour Indy twice a year. That shrimp cocktail just dropped down to $9. Come hungry for fancy food that students can actually afford.
20. Canal Walk
This 3-mile stretch of water offers something different for everyone. Do you like biking? Do you like to people-watch? Have you ever ridden in a paddle boat? Or, better yet, a gondola? And to others it means even more. Even with people all around you, the Canal Walk often symbolizes a place of quiet reflection for many people.
"I love going to the canal because it is a place where I can gather my thoughts. In this place, I can find a quiet place where I can think things through, reflect on life and think about important decisions and life goals. This is the place that gives me clarity. The canal walk will always be the place that calms me down and gives me peace of mind," Marion University graduate Jessica Fartouh said.
Sitting on a bench and watching the ducks can be so peaceful. Sometimes I see people simply lying on the grass. People come here to enjoy the beauty. Don't skip out on a visit to the Canal Walk.
21. Kurt Vonnegut Museum and Library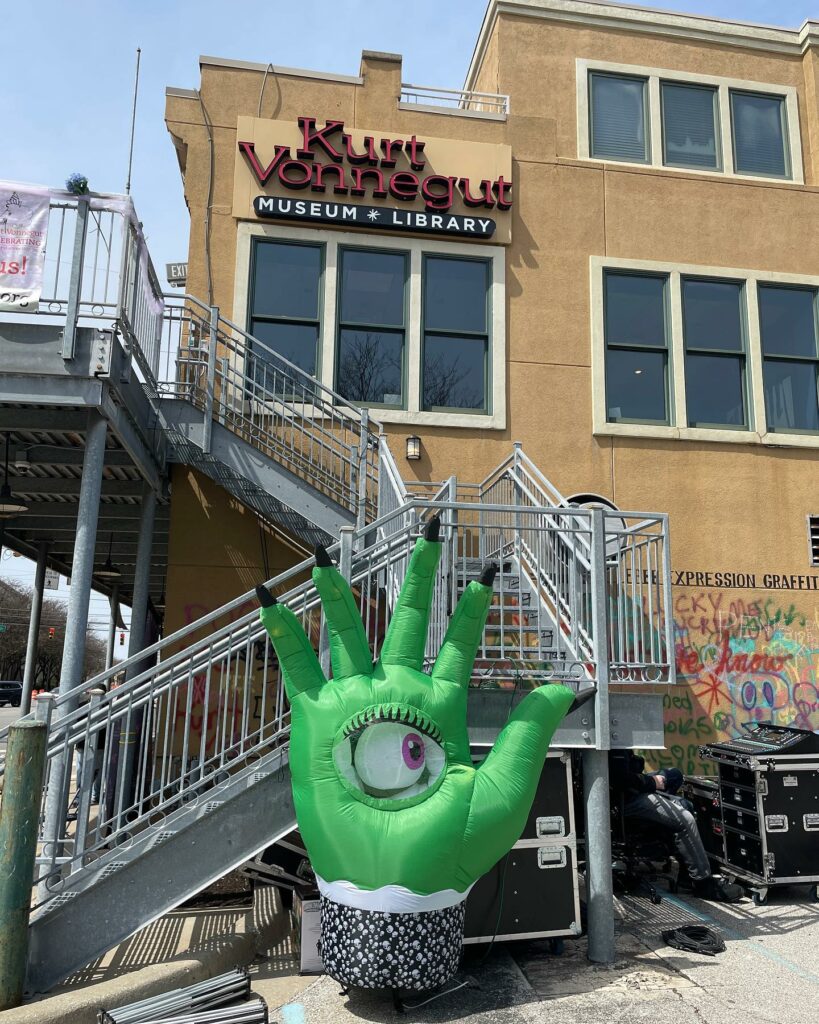 Last but not least, one of Indiana's most celebrated and controversial authors, Kurt Vonnegut. Slaughterhouse-Five, anyone? The mission and creation of the museum is to fight against book banning. I think, as academics, most of us also likely disagree with book banning. So why not show your support and see some awesome memorabilia?