We can all agree that transitioning from high school to college can be quite the stressor. Not only are you growing in independence by leaving the "nest," paying for your own bills or managing your time with your new-found freedom, but you also look for your own persona and your own circle of identification and acceptance. A common concern for students, mainly LGBTQ+ students, revolves around acceptance in campus life. Whether you identify with the LGBTQ+ community or not, there's no doubt that gradually, American cities appear more accepting of all queer communities. As this community continually becomes a more visible and valued part of society, students find it easier to explore and be open about their identity.
1. San Francisco, California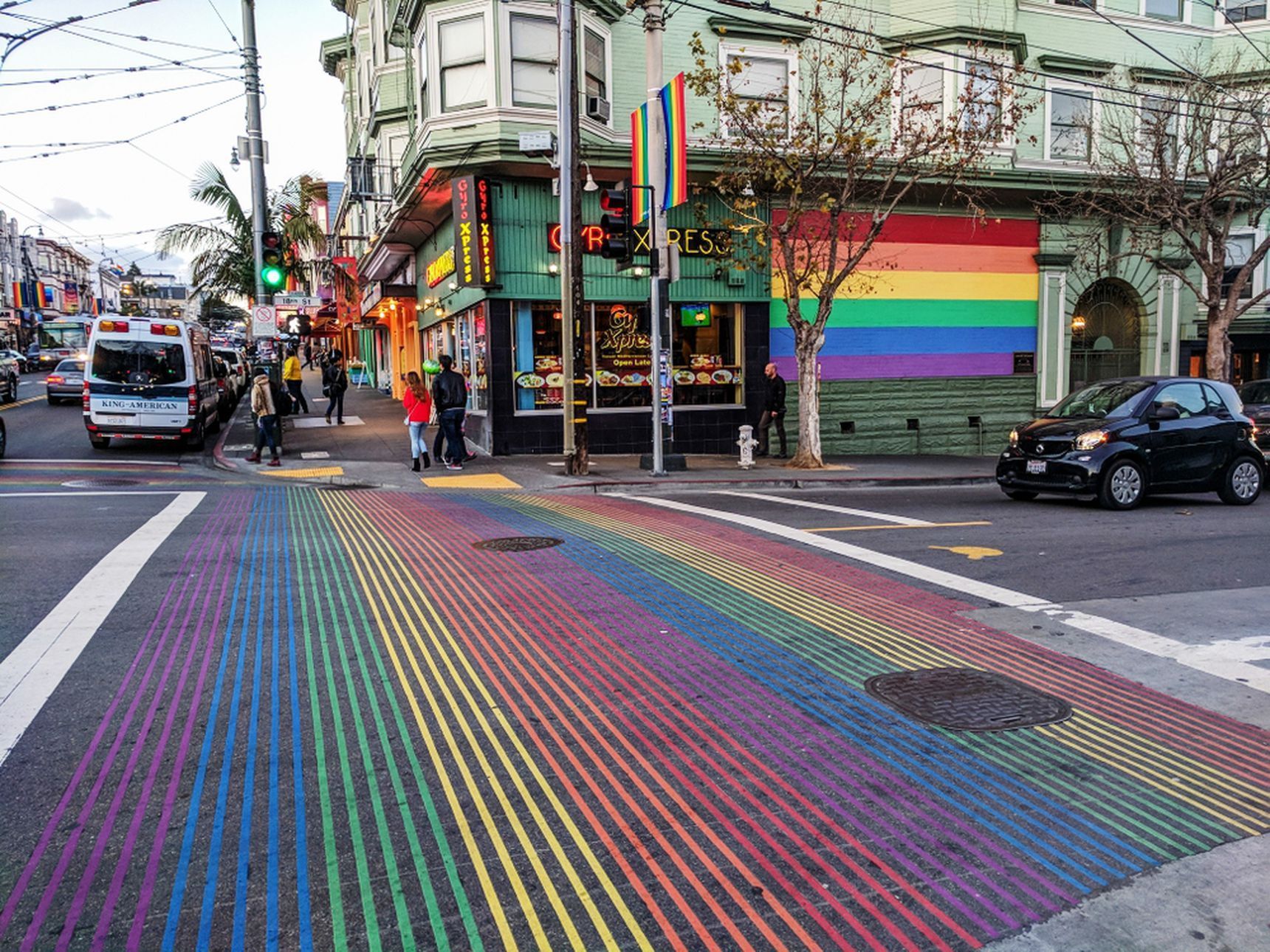 Charmingly settled along the west coast, San Francisco's rainbow-clad streets often top all lists, making the city one of the most LGBTQ+ friendly in the U.S. Sometimes labeled "the gay capital of America" due to its prominent community, the city is recognized for its massive historical involvement in LGBTQ+ rights and activism. Today, it hosts some of the most prominent LGBTQ+ festivals and celebrations, such as the two-day San Francisco Pride Festival, which welcomes over 50,000 people in June. The city's Castro District, one of the first gay neighborhoods in the country, hosts a spot where gay nightlife, culture and politics flourish—a gay mecca, if you will. "San Francisco is historically known to have been a city that led to revolutionary change for the gay community, which you can see in the wonderful and colorful Castro District. They continue to be a great open space for the gay community, figuratively and literally!" University of Central Florida freshman Daniel Suarez said. With demographics proving that over six percent of the population relates with the LGBTQ+ community, highlights of the city include its bear and transsexual communities, the GLBT History Museum, the LGBT Walk of Fame and the Castro Theatre, out of several others. Home to two high ranking and accepting colleges as well, San Francisco State University and California College of the Arts LGBTQ+ students can rest assured that they find a warm welcome even whilst in college.
2. Portland, Oregon
In the northwest, Portland serves as an LGBTQ+ oasis due to high ranking population identification with the community. As one of the most gay-friendly cities, the city represents exceedingly progressive political views and an inclusive attitude.  Parades, bars and film festivals symbolize an essential part of Portland's LGBTQ+ community. Some of Portland's main LGBTQ+ highlights include Peacock in the Park at the Washington Park Rose Garden Amphitheater, the Portland Queer Film Festival at Movie Theater 21 and Portland's three-day Pride Festival at Waterfront Park. The city also boasts one of the country's longest-running drag clubs—Darcelle XV and Company—and multiple LGBTQ+ institutions including the Portland Gay Men's Chorus, Q Center and Equity Foundation. A little under two hours away also lies Eugene, Oregon, where the University of Oregon's famous Standing Committee for LGBT Concerns offers a welcoming and supportive experience for its LGBTQ+ students. Also, Portland State University goes above and beyond for its students by having the Transgender and Interpersonal Violence Resources coordinator email professors, advising them of a student's chosen name and pronoun along with a method of contacting the center with queries.
3. Austin, Texas
Even though Texas appears particular when it comes to same-sex marriage, Austin holds the heart of the LGBTQ+ community as one of the most gay-friendly cities in America. Common slogans on bumper stickers even include "Keep Austin Weird." Something else for the city to be proud of shines in LGBTQ+ student life well beyond their studies. "[Here], you look for a place to feel at home," University of Central Florida junior Luciana Rosado said. The University of Texas at Austin offers an array of resources to support career development and job search of LGBTQ+ Longhorns on and off campus. Local headquartered resources include activism groups like Atticus Circle, Equality Texas, Out Youth and The Q, which make the city rich in community groups for people of all ages. The city proudly organizes the Austin Gay & Lesbian International Film Festival and its week-long events for Austin Pride and Austin Black Pride. Much of the gay nightlife locations crowd around 4th Street, and the city offers a plethora of LGBTQ+ sports and recreation leagues for college students to enjoy.
4. Providence, Rhode Island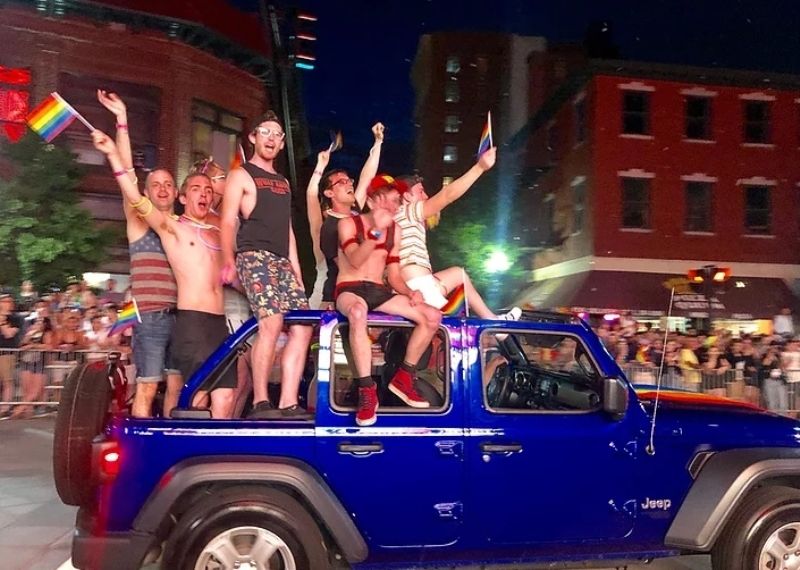 LGBT Providence creates a city that vibrates with its love, tolerance and respect towards all. This city contains a rich, diverse and dynamic LGBTQ+ community. The local gay scene includes various clubs, bars and bathhouses, and rainbow flags can be seen adorning streets across the city. Due to the community's widespread acceptance, you can find it safe to say that no truer gayborhood exists. Events such as the Rhode Island Pride Festival, block parties, GAYMER nights, queer rooftop parties and drag shows at times shut down the entirety of downtown. Multiple civil rights organizations like Pride RI, Youth Pride Inc. and ACLU of Rhode Island make up the community's resources. College student resources available include organizations and clubs that advocate and speak up for LGBTQ+ rights. For example, the Providence College's coordinators of SHEPARD (Stopping Homophobia, Eliminating Prejudice, and Resorting Dignity) function to connect its students and refer them to supportive clubs that embrace LGBTQ+ life on campus.
5. New Orleans, Louisiana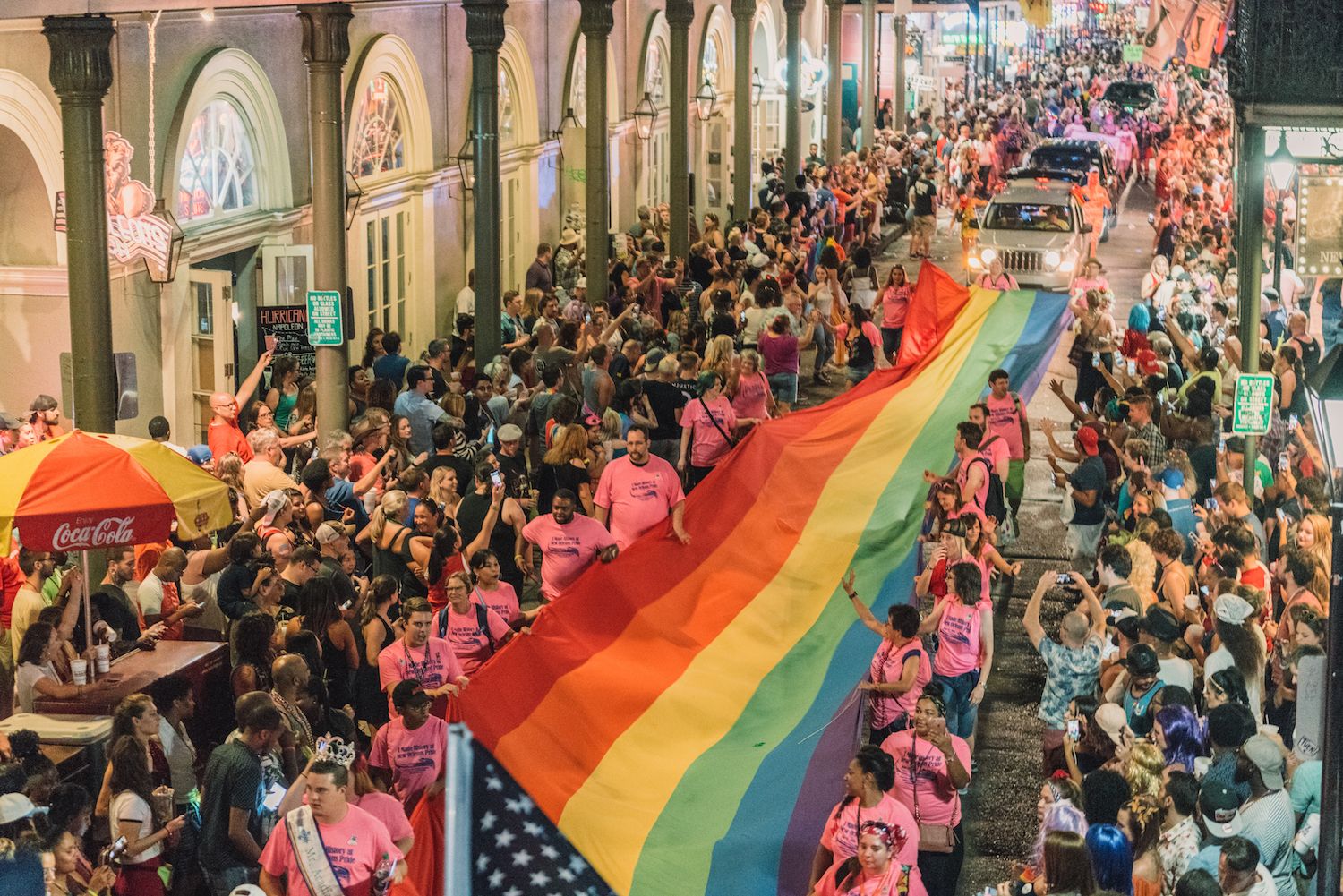 Revered as home to Mardi Gras and the French Quarter, New Orleans's LGBT-friendliness overshadows any bad vibes. For instance, this city hosts Southern Decadence, a six-day event considered one of South's largest LGBTQ+ celebrations.  The celebration includes colorful parades, celebrity performances and drag queens, to name a few. The French Quarter's 'Lavender Line,' Treme and the far end of Bourbon Street represent the areas most entrenched with NOLA's LGBTQ+ culture— mainly due to their vivid nightlife. Local supportive resources you might find include their LGBT Community Center, BreakOUT! and SAGE New Orleans. "The city of New Orleans is very welcoming! They seem to strongly advocate for the LGBTQ+ community's rights and proudly uphold the culture. Feeling of liberation is certainly in the air!" University of Central Florida junior Jessica Dinh said. Even Loyola University, a Catholic university in Jesuit tradition, offers student's multiple ways to get involved in the LGBTQ+ community through active student organizations, and its administration proves to be very supportive of LGBTQ+ issues, mainly in the campus ministry department.
6. Baltimore, Maryland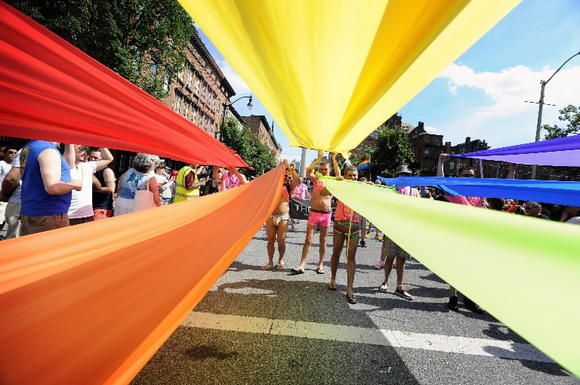 A bit south of Providence yet still along the East coast, Baltimore evokes a city that embraces the LGBTQ+ community as part of its own culture and as part of student life. Not far from the state's capital in College Park lies the University of Maryland, which proudly boasts a program called "The One Project": an award-winning, firsthand experience for LGBT and allied students. It ensures that first-year students undergo a successful transition to college. Mount Vernon and Hampden, Baltimore's gay villages, represent the hubs, hosting its own Pride weekend celebration known as HonFest. The LGBT Community Center of Baltimore & Central Maryland has served the LGBTQ+ community for over 35 years. Baltimore Pride also commemorates one of the oldest celebrations in the nation with its colorful parade in Charles Village, block party in Station North and festival at Druid Hill Park. B'more Q-Fest, which initiates Pride month, proves yet another event that highlights this city's culture for all students to partake in.
7. New York City, New York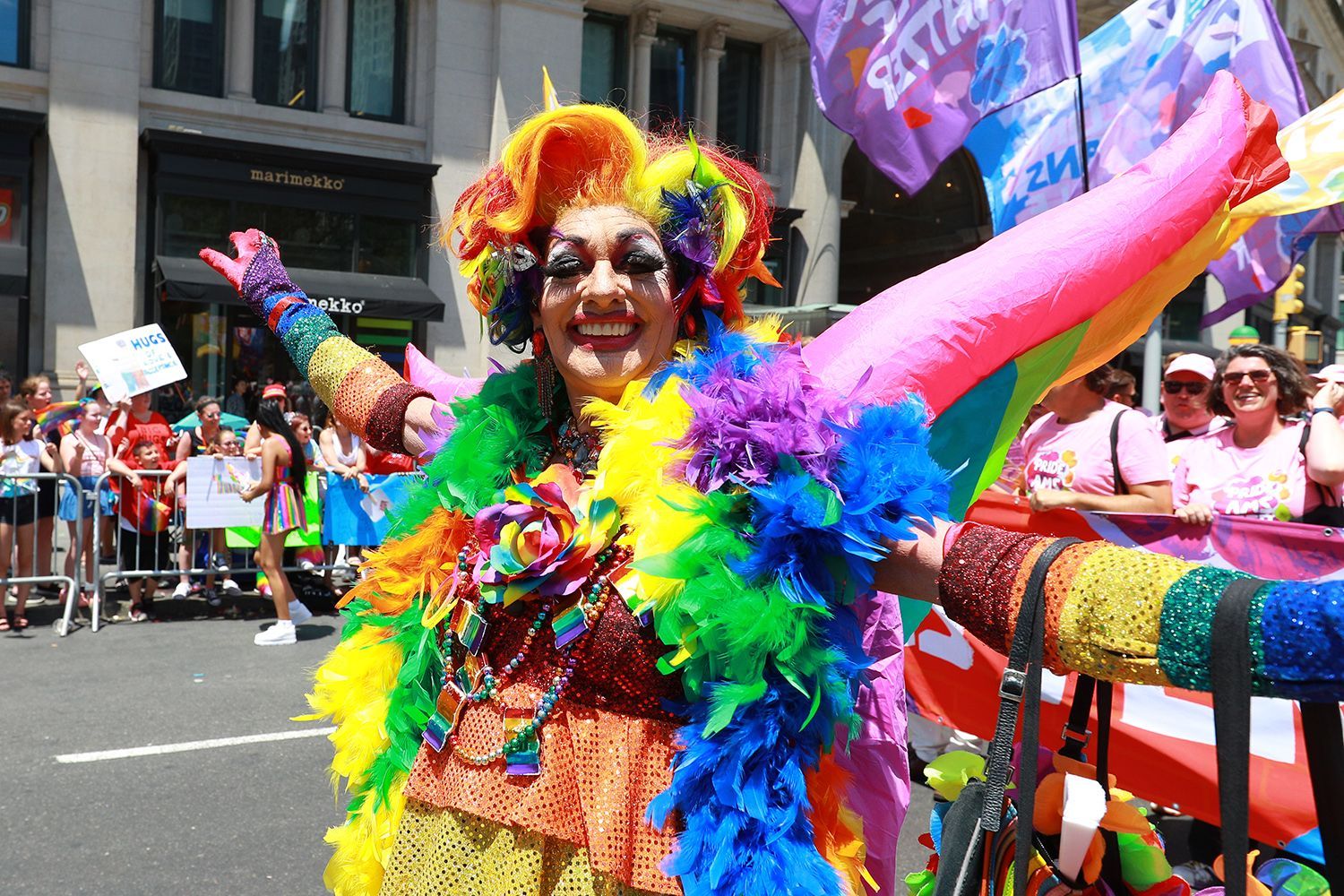 Known for its diverse culture and style, New York embodies a city known for its versatility revolving around its population. As one of the earliest LGBTQ+ hubs in the US, the Stonewall Riots in Greenwich Village mark the modern-day gay rights movement. This gay metropolis proudly calls itself home to the NYC Pride March, which honors the community with colorful floats with gay-friendly performers, sponsors and supporters that parade down Fifth Avenue. "Sometimes it can feel a little lonely not having too many people that understand you, and even having some in your life that don't accept you. Going to pride in NYC not only took that away for a bit, but it also made me feel comfortable and even proud in who I am," St. John's University senior Chiara Mauro said. Columbia University and New York University without a doubt not only offer every major imaginable, but also supportive and inclusive for LGBTQ+ students that want to chase their dream at the Big Apple. Other events include Queens Pride Parade, Queer Liberation March, NYC Drag March and Youth Pride. Manhattan represents a gay scene all on its own! As a cultural and historical hub of rainbow-friendly life, you find gay neighborhoods such as West Village and East Village/Lower East Side within its streets, as well as LGBTQ+ businesses like Hell's Kitchen, the city's current gay hot spot.
8. Philadelphia, Pennsylvania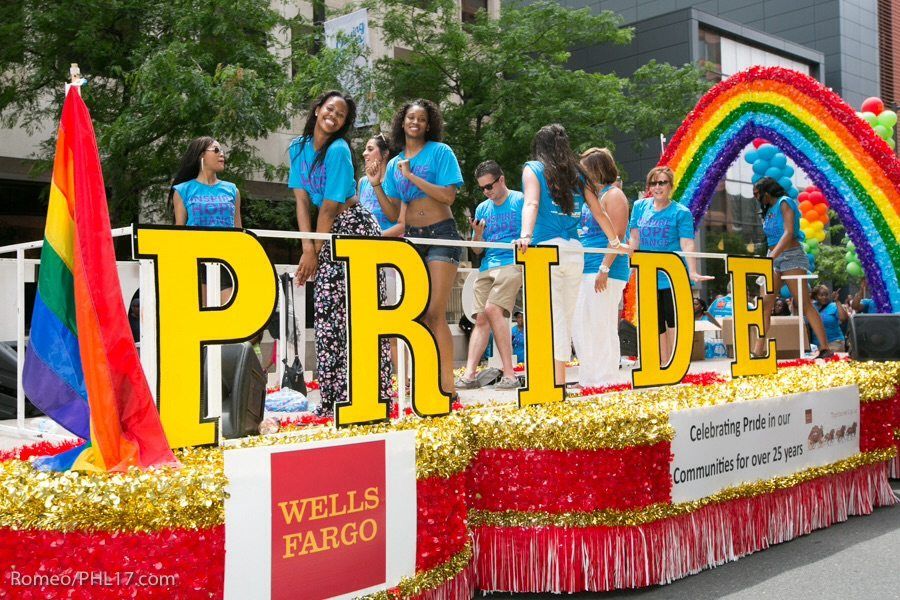 "The City of Brotherly Love and Sisterly Affection" shows its true colors. The city serves as a haven for the LGBTQ+ community since the 1930s with the establishment of its first gay community, and even recently elected its first openly gay state legislator, Brian Sims. Due to its longstanding history of tolerance, you can find the city dotted with sites where LGBTQ history transpired. Philly teems with trendy shops, restaurants and even colored street signs at intersections in "The Gayborhood."  The city hosts many events including OutFest, Equality Forum, PrideDay Parade, and Blue Ball. The William Way LGBT Community Center offers a variety of programs, support services, events and meeting spaces. Also, Philly, home to the University of Pennsylvania, welcomes LGBTQ+ identifying students, provides a space to study and socialize and offers peer mentorship through Penn's Lesbian, Gay, Bisexual, Transgender Center which served the community for over thirty years.
9. Miami, Florida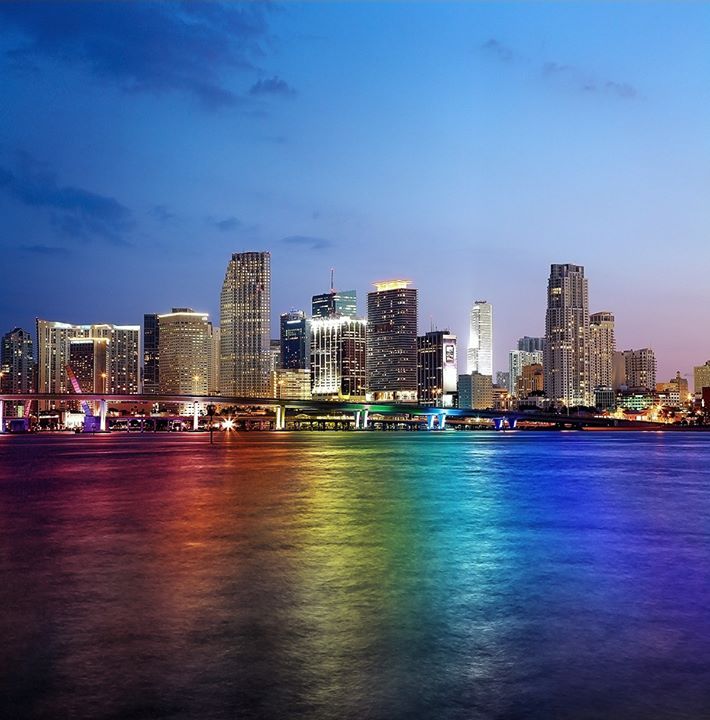 Who doesn't love the beach? For LGBTQ+ beach lovers, Miami obviously fulfills the dream. Not only does the city elicit a living paradise donned as "America's Gay Rivera," but it also celebrates its role as one of the only cities in the U.S. with a LGBTQ+ Visitor Center dedicated to all travelers. "All who come know that they can receive a warm welcome," Valencia College freshman Veronica Voelkl said. Miami beach also offers community centers such as Pridelines, The Alliance for GLBTQ Youth and Equality Florida. Proving to be welcoming to the community, the Miami Dade Gay & Lesbian Chamber of Commerce claims a unique Pink Flamingo Certification, given to cities that guarantee a welcoming atmosphere for LGBTQ+ travelers. Just as LGBTQ+ tourists are made to feel at home, Miami makes sure that its LGBTQ+ students are just as welcome. One example can be seen in the University of Miami's massive LGBTQ Student Center. The heart of the university's LGBTQ community provides awareness and helps its students feel involved, appreciated and connected. The Miami Beach Gay Pride Festival also performs as the city's most notable two-day event, and other annual events include The OutShine Film Festival, The Miami Recognition Dinner and The Winter Party suitable for all students to be wholly themselves.
10. Seattle, Washington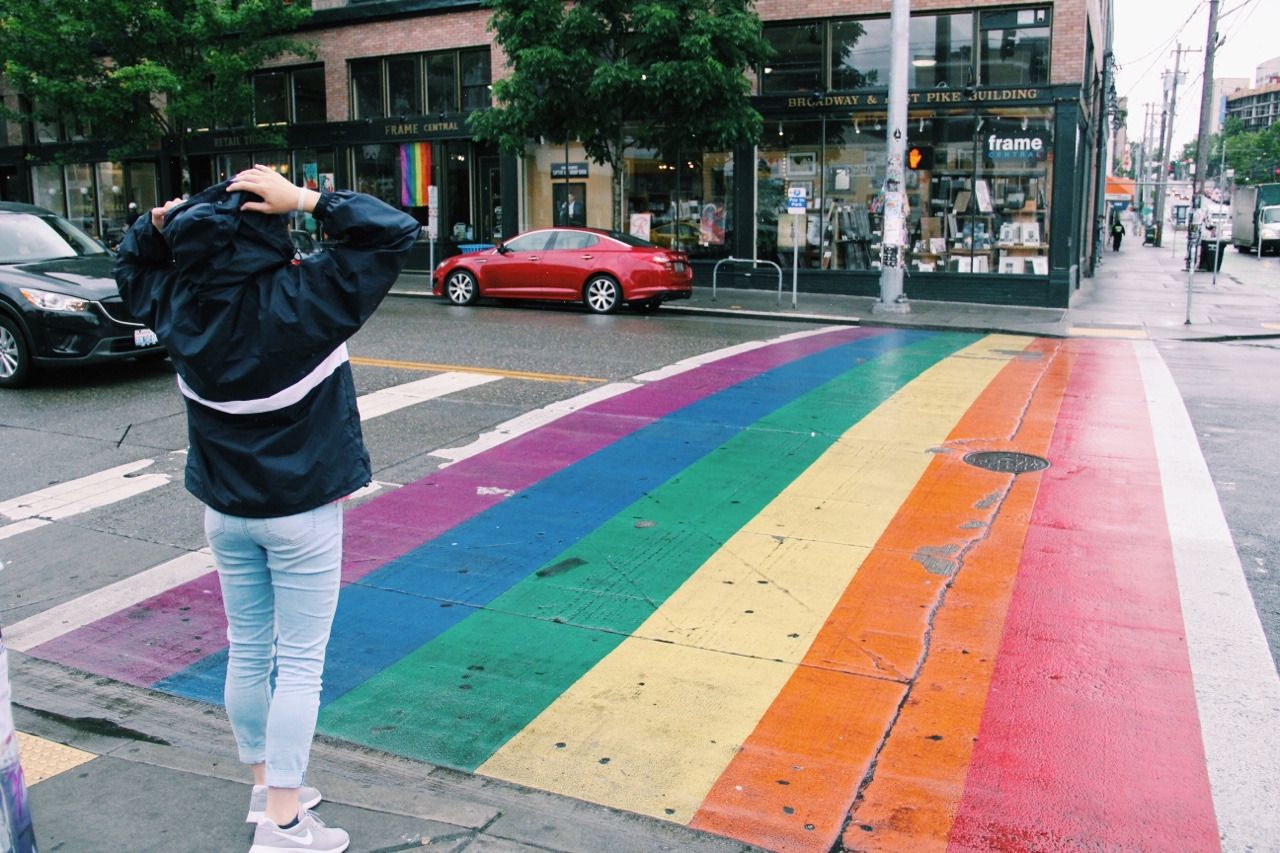 Perhaps not immediately linked with the LGBTQ+ community, Seattle proudly hosts PrideFest, the largest free Pride festival in the U.S. with over 130,000 visitors. The city further honors gay culture at Gay Pride Week with its parade and festival, and check out other notable events such as the Seattle Lesbian & Gay Film Festival and Seattle Pride. As a city seeking affirming and responsive resources, wellness and community, it also prides itself with garnering multiple LGBTQ+ organizations like Gay City Health Project, Equal Rights Washington, Seattle Men's Chorus, Lambert House LGBTQ youth center, Pride Foundation and the Gender Justice League. For students looking for an LGBTQ+ rich community, the University of Washington earns the place as a top school nationwide for its mainly student-run resource center, the Q Center.