Maybe you can't bar crawl your way through the big city. Never fear, there's still so much to experience. Let this list be your guide to your next adventure and enter our $2,000 NYC Getaway for the chance of a lifetime to make your dream trip a reality. NYC, here you come!
21. Pizza, Pizza, Pizza
https://www.instagram.com/p/1ou0I8G9yn/?taken-at=20538259
Challenge yourself to eat as much pizza as possible in order to find your favorite. "We were on a hunt for food and we ran into a concierge on the street who could tell we were helpless," said Indiana University sophomore Mallory Anson. "He suggested this really good pizza place near our hotel, Uncle Paul's Pizza. It was perfect." Just do yourself a favor and skip chains.
20. 5th Avenue Window Shopping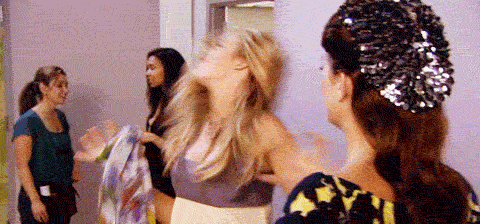 With student loans and tuition on the rise, chances are you're not in the market for the latest designer bags, but strolling down Fifth Avenue could be worth your time anyway. Just pretend you're in an episode of Gossip Girl. XOXO.
19. Street Vendors
https://www.instagram.com/p/BMGAewdBJwJ/?tagged=streetfoodnyc
Whether they're selling empanadas, döner or just homemade trinkets, don't overlook the stands crowding the sidewalks. "It's a cheap way to be adventurous and try new things!" said IU senior Jessica Ivetich. Divide and conquer with your friends. Sharing means you can try everything.
18. Greenwich Village
https://www.instagram.com/p/BL9hIdnAMvG/
Maybe you'll run into the next Bob Dylan or Joan Baez. Or maybe you won't. Either way, you can definitely step up your Instagram game.
17. Little Italy
https://www.instagram.com/p/BMAX6Hwgck0/?taken-at=374339268
Obviously there are plenty of food options to explore but don't miss the other offerings of this historic neighborhood. "I went into a traditional bakery that had cannolis (my favorite) and the sugar cookies. Delicious," said Lobocki. Also explore the Italian American Museum or bargain hunt at the Nolita Market.
16. Chinatown
https://www.instagram.com/p/BL82G-LgLpt/
Do it for the gram…and the food.
15. Art Museums
https://www.instagram.com/p/BMFqSRjhh8A/?taken-at=2999512
NYC has no shortage of art museums to explore from the Metropolitan Museum of Art or the Museum of Modern Art to the American Folk Art Museum. "I saw a lot of cool art pieces but my favorites were those done by Andy Warhol," said Wood. "I also saw an exhibit with people posing in different ways over a certain amount of time… They were all moving around really slowly to this weird music. I'm pretty sure it was supposed to mean something but I didn't get it." We've all been there.
14. South Street Seaport and the Brooklyn Bridge
https://www.instagram.com/p/6X8tjEOf-8/
13. New York Public Library
https://www.instagram.com/p/BMC0-2hhBX2/?taken-at=25229696
Just over 100 years old this behemoth of a library deserves its acclaim as one of the best in the country. Take pics by the marble lions at the entrance; their names are Patience and Fortitude, if you were curious. On the inside explore the sprawling reading area with room for 500 patrons, view a Gutenberg Bible and examine a copy of the original Declaration of Independence.
12. Staten Island Ferry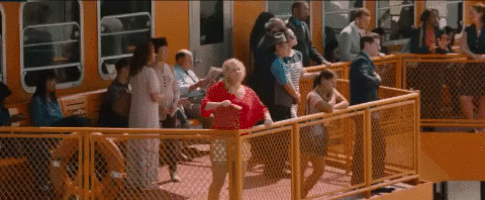 Want to feel as majestic as Amy Schumer in Trainwreck while also getting a free, flawless view of the Statue of Liberty? Pretend you're a local commuting to and from Staten Island on the transit ferry.
11. Highline
https://www.instagram.com/p/BL87dach-dg/?taken-by=highlinenyc
This linear park combines green initiatives and a raised section of disused New York Central Railroad. Aside from being a nice break from the sidewalks, it provides a different environment for viewing the city and the Hudson River.
10. Souvenir Shopping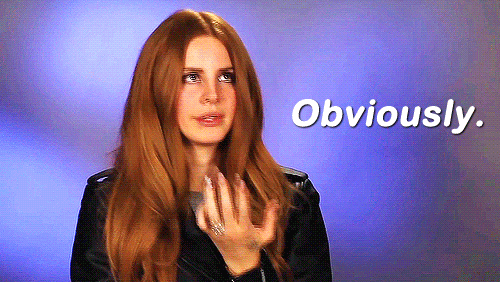 Although your trip will inevitably come to an end, you can always find something to remember it by. "I didn't really know what I wanted to get, but I knew I wanted to get something so I could remember what we did and who we were with," said Anson. "Getting personalized ornaments was even more unforgettable because we were there on Christmas."
9. Hamilton Grange
https://www.instagram.com/p/BAVbRazpaHD/?tagged=hamiltongrange
Since you're probably not going to get ahold of Hamilton tickets, here is your alternative. Visit the Harlem home of Alexander Hamilton—listening to the Hamilton soundtrack optional. Take your pick of a free, guided tour with a ranger or explore the historically furnished rooms and grounds at your own pace.
8. Downtown Boathouse
https://www.instagram.com/p/BGX_WMNLjVR/?taken-by=downtownboathouse
Enjoy the Hudson River on the water with free kayaking at the Downtown Boathouse. As long as you know how to swim, you're set to go in their sit-on-top kayaks guaranteed unsinkable.
7. New York Botanical Garden
https://www.instagram.com/p/BMEdtHxhKg4/?taken-at=99211
Serving as an "advocate for the plant kingdom," the New York Botanical Garden is a must for anyone who uses the flower crown filter a little too often. Take in the real life #nofilter beauty of the gardens, exhibitions in the Haupt Conservatory and festivals on Daffodil Hill.
6. Sailor/Nurse Photo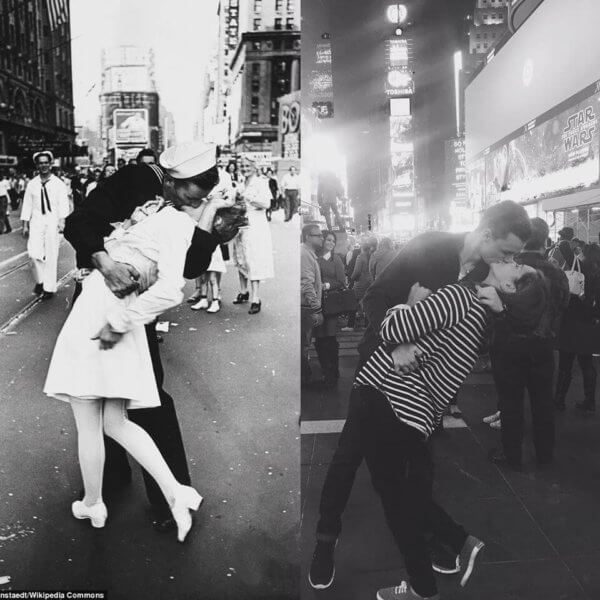 Don't mess with the creeps in close-but-not-really licensed character costumes and instead go for this iconic pose with your boo. "When we went to New York freshman year, I bought that picture from a street vendor," said IU junior Antonia Lobocki. "When we went back sophomore year and were in Times Square for Christmas, I asked Ryan to do it with me."
5. Ice Skating at Rockefeller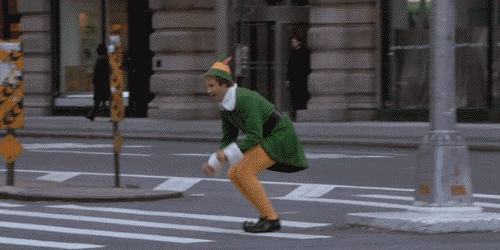 We're at the end of October which means Christmas is not far behind. Channel your inner Buddy the Elf and embody the holiday spirit on the ice. "It was everything you imagined New York at Christmastime to be," said Anson. Not into the lines or the price at Rockefeller Center? Check out Bryant Park instead.
4. 9/11 Memorial
https://www.instagram.com/p/BLoLwcch8EM/?taken-by=911memorial
"It was really impactful to listen to the stories of people who lost their lives," said IU sophomore Holly Wood. "It was honestly so hard to keep back tears when I saw people had left white and red roses on the names of their loved ones."
3. Top of the Rock
https://www.instagram.com/p/BL8wlIZBnln/
2. Broadway and Off-Broadway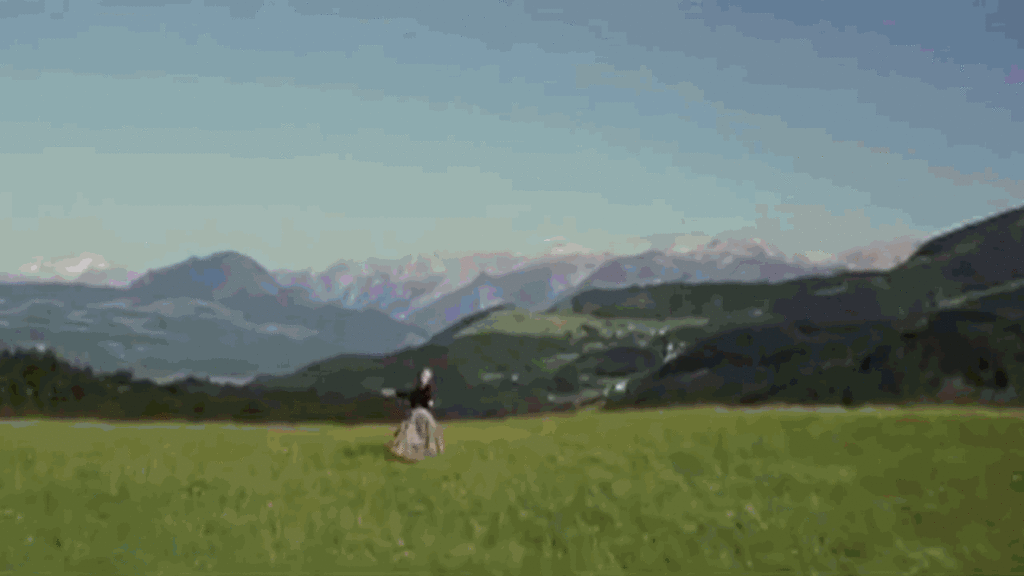 "If I went back I would definitely see a Broadway musical," said Lobocki. "Broadway is like the god of musical theater. I want to see a classic, but famous performance, like the Lion King." Check out the TKTS booths in Times Square for discounted tickets on shows that haven't sold out yet.
1. Central Park
https://www.instagram.com/p/BL9AV_2g6ad/
Basically fall #goals—best taken in with some coffee in one hand with someone special by your side.