Every summer shiny, untouched freshman who know absolutely nothing about college come to the University of Florida for Preview. And every year, freshmen get handed a F Book, the book full of traditions students can complete before graduation to get a medallion to wear as they cross the stage. More often than not, students lose basically every flyer and pamphlet from Preview–and especially the F Book. So why not bookmark this link of activities to do before you leave the Gator Nation? It's the internet, so nothing really ever disappears…right?
1. Climb Century Tower
Preview staffers will try to convince you that every time a virgin graduates from UF a brick from 60-year-old Century Tower falls out. Be the one who confirms this rumor for all the wondering Gators. Do it–try to climb Century Tower. If this is just a myth, at least you can say you got to the top! Play us the Game of Thrones intro theme in the next 15 minutes if you will.
2. Run a 5K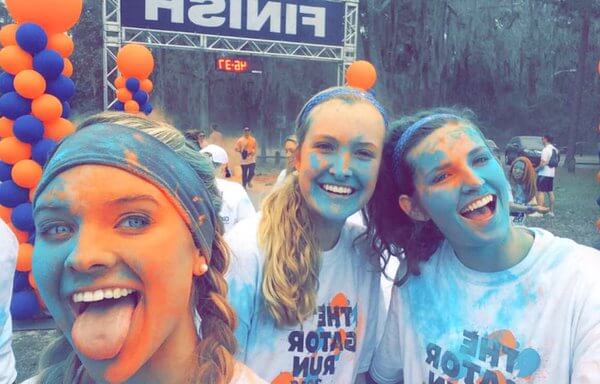 Running sucks. I know. But what could be better than getting free food after running? Absolutely nothing. So sign up for one of the many 5ks hosted by UF. "I signed up because a friend and I both wanted to prove to ourselves we could actually run a 5k…I was determined to run the whole thing this time," sophomore public relations major Rachel La Pointe said. The Gator Run, which usually happens at the beginning at the spring semester, lets you bleed orange and blue as volunteers throw colored powder at you at certain checkpoints. The Midnight Fun Run, which usually takes place towards the latter half of spring semester, starts at (you guessed it) midnight. Run through campus at night only to be greeted by an array of breakfast foods at the finish line.
3. Homecoming Week
Do you ever reminisce of Retro Thursday? Maybe Twinning Tuesday was your favorite part of spirit week in high school. Well, take all the foolishness from back in the day and multiply it by 100 because that's what homecoming week is like in The Swamp. The parade, Soul Fest talent show and the Gator Growl concert (past acts include The Fray, Foster the People, T.I., Echosmith and Jana Kramer) are just some of the events leading up to the homecoming football game, one of the Gators' favorite games during football season.
4. See the Bats
While you start to take an evening nap at sunset, bats are already heading out on the town. Down on the west side of campus rests a student garden and two lofted little house-shaped boxes. That's where the bats live. Around 300,000  real-life bats (no jokes) are housed at UF–the world's largest occupied bat houses. Every sunrise and sunset a black sea of bats fly out of their houses, over your head and head straight to Lake Alice to find breakfast or dinner.
5. Water Activities
You might go to school in the swamp and the beach is over an hour away, but that doesn't mean you should stay in all summer to avoid the deadly Florida sun. It means grab your sunscreen and venture outside to one of the refreshing Florida springs. Float along Ginnie or Ichetucknee Springs in a tube with Mother Nature surrounding you. "We rented tubes and floated down the river, occasionally stopping to the side when we found a cool tree to jump off of or cave to swim under," junior engineering major Marie Rowley said. Don't forget your awesome sunnies.
6. Stargaze at Paynes Prairie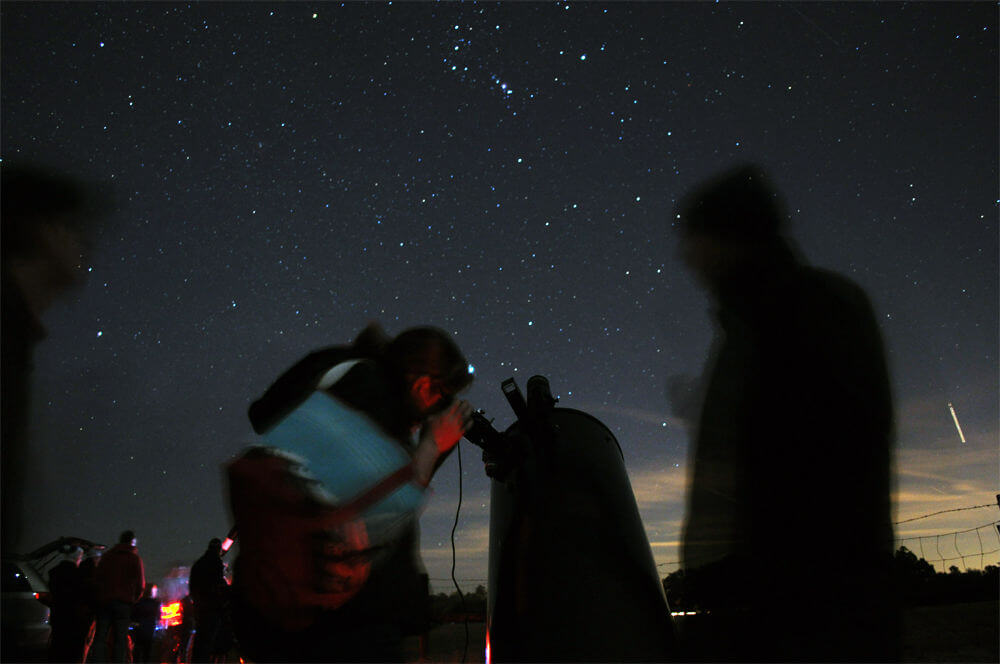 Then on a cool Florida fall night, take bae out on a date so romantic and chivalrous it seems like it's straight out of a Nicholas Sparks novel. With a few cozy blankets and a tumbler of hot chocolate, drive down 13th street to find a gateless deck leading out into the prairie. When you look up, you see stars twinkling brighter than your boo's eyes (You'll thank me for that pick up line later).
7. Eat Krishna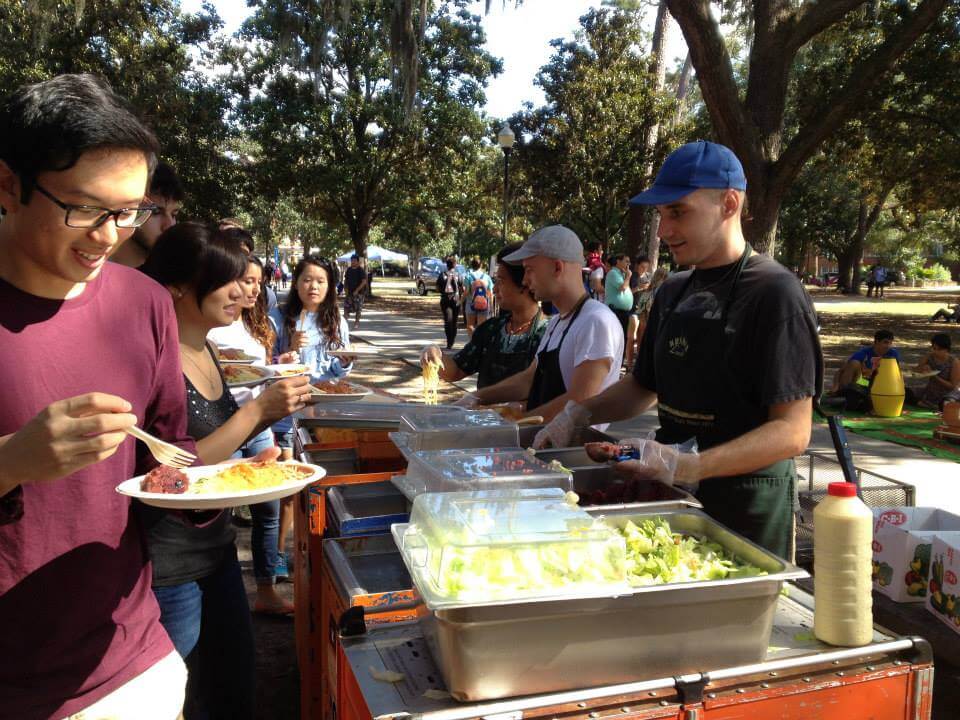 Basically every weekday that UF students have class, you can be sure to see and hear "Hare Krishna" on the Plaza of the Americas. The Hare Krishnas are a spiritual-based group who sell $5 vegetarian lunches while spreading their message to those on campus. For 45 years and counting, the Hare Krishna lunch has made quite a famous name for itself. "I like Wednesdays. Spaghetti days are the best days," sophomore biology major Kristiana Simon said.
8. Eat at Burrito Brothers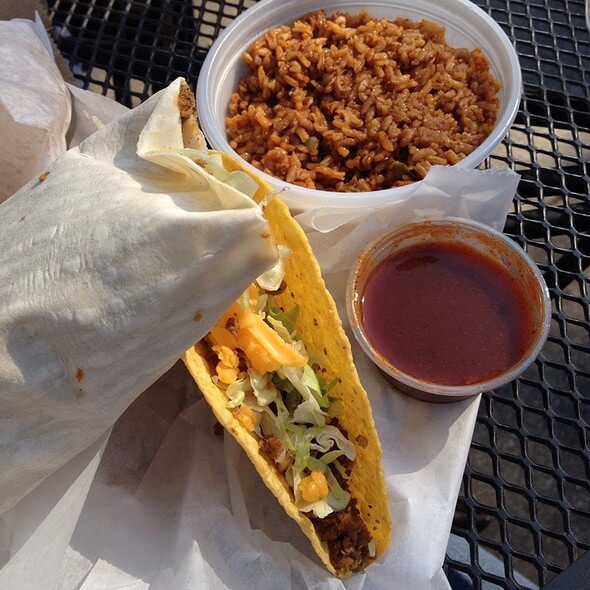 Founded in 1976 on 13th street and University Avenue, this taco joint is a must-try for anyone who passes through Gainesville or isn't up for the vegetarian options of Krishna lunch. "It's like going to Egypt and not seeing the pyramids," UF Innovation Academy Director Dr. Jeff Citty said. "It's a Gainesville staple." Don't miss out on a side of fresh guac and chips with your meal!
9. Spend the Night at Club West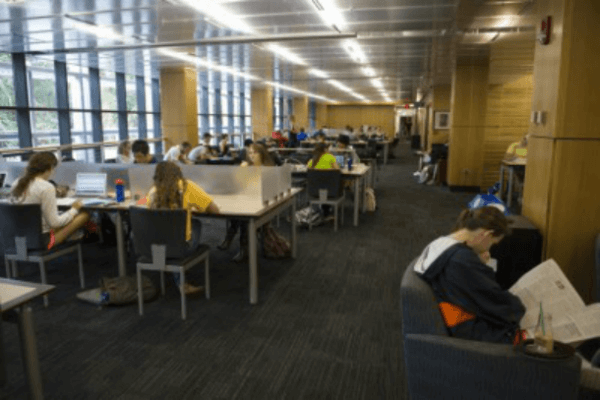 Once you're in a food coma, kick back in a comfy arm chair as you knock out this must-do. As a 24-hour library, Club West–I mean Library West–is the spot for late night cramming sessions. "You get a lot more done because people are usually asleep by 2 a.m., and the library is so much emptier," sophomore biology major Katherine Glickman said. Always keep your favorite sweater on you, and don't be afraid to close your eyes for a few minutes between each chapter you read. Everyone does it. I just can't confirm you won't end up on someone's Snapchat story .
10. Paint the 34th Street Wall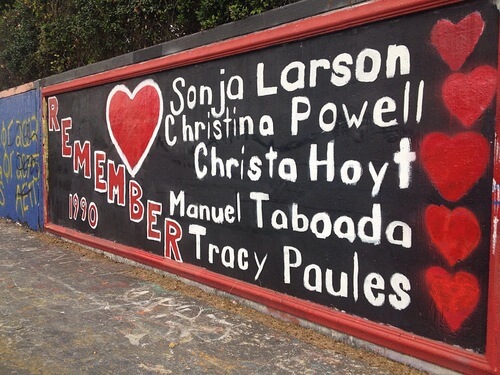 On 34th street just before Frat Publix, you'll find a 1,120-foot-long wall covered in ever-changing abstract paint designs, messages for Jill's 21st birthday and date proposals. "I painted the wall a few times my freshman year, but when I'd drive past it my picture was usually already painted over," junior animal science major Meredith Adams said. There's one spot that isn't allowed to be touched though–the memorial for the five students who lost their lives in 1990 during the time of the "Gainesville Ripper." As long as you respect that space, the wall is your canvas. Literally.
11. Pictures with Albert and Alberta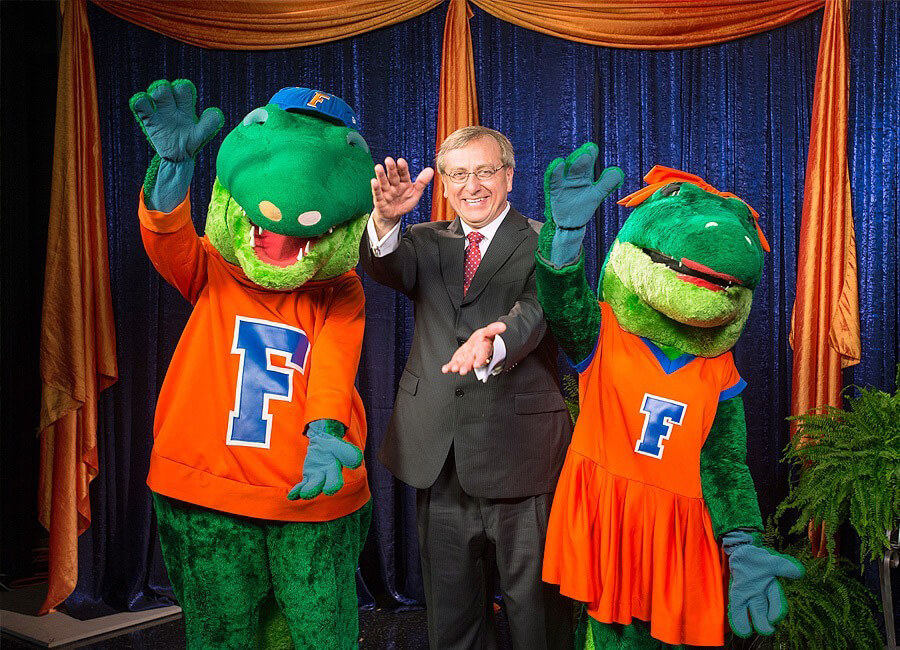 Before graduating from UF, every Gator must capture a picture with Florida's favorite (and only) mascot couple–Albert and Alberta the Alligators. And I don't mean the brassy one outside of Emerson Hall. I'm talking about the Albert who crowd surfs in the student section of football games, and the Alberta whose nails are painted pink. If President Fuchs can do it, you can too. It won't be hard if you…
12. Go to Sporting Events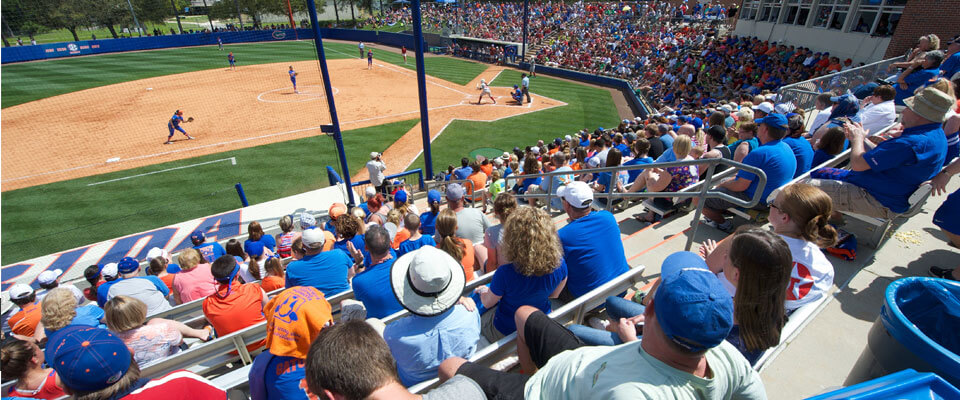 UF is one of the biggest names in the South Eastern Conference. UF owns national titles in sports ranging from (but not limited to) football, men's basketball, women's gymnastics and swimming. You need to be present to witness sporting history. UF thrives on the school spirit swarming through the Gator Nation. Plus, you'll be sure to find Albert and Alberta at every single one.
13. Start a Game Day Chant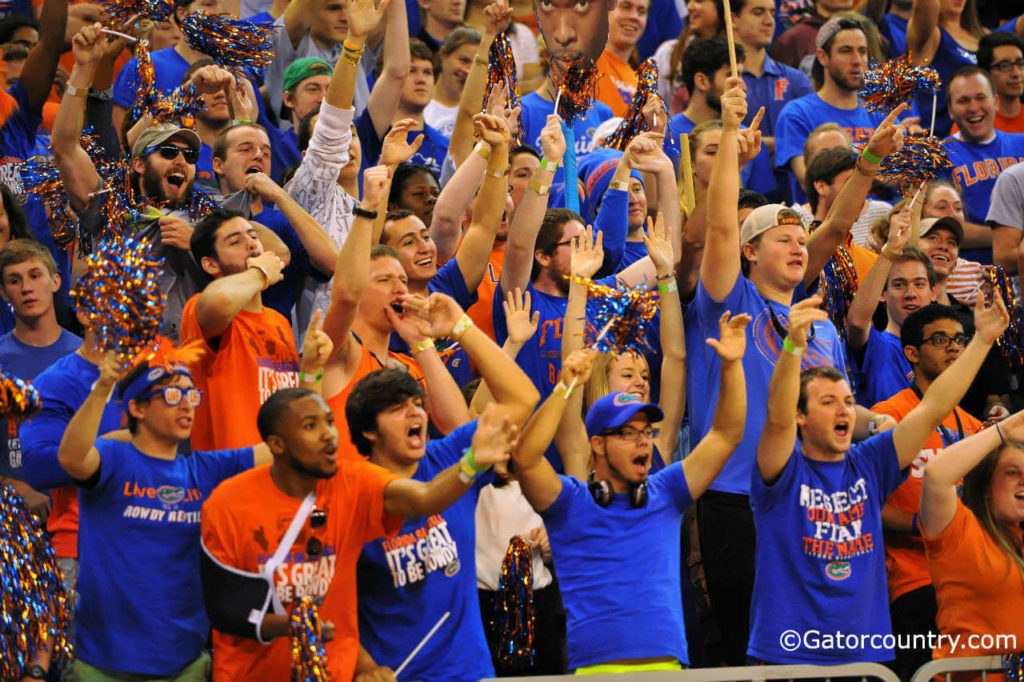 After late night sporting events, namely every Gator football game known to man and woman, you can guarantee the Later Gator RTS busses will be packed over capacity. But remember that swarming school spirit? It won't get away from any rowdy (aka wasted) reptiles trying to get home after a sweaty day in the Swamp. Someone will catch it like a virus and start chanting one of the many game-day cheers. If you think a drunk dude yelling "Orange!" in your ear is bad, just be careful during…
14. The Later Gator Flip
At this moment, every guy believes he should now be a part of the men's gymnastics team. Once a group of people start chanting "Later Gator flip! Later Gator flip!" (yes, that can count as one of your chants), someone grabs the safety handles on the bus and does a tuck and flip in the middle of a crowded bus. Be sure to watch your head!
15. Run on Florida Field
During graduation season, UF opens up the green grassy field of Ben Hill Griffin Stadium for those in cap and gowns to take legendary grad pics so good they look Photoshopped. But before that day comes around, to really experience The Swamp, sneak into the stadium at night and run onto the field, roll on the field or just lie there staring up at the stars.