Some lectures drag on like the wait for a new season of Orange is the New Black. We're forced to sit through boring requirements before we take courses within our majors, the subjects that will actually apply to our post-grad careers. However, some professors manage to strike the magical balance between helping you learn and keeping your interest, especially when the subject has the flavor of dining hall oatmeal. Just like that English professor whose profound ramblings would possess you to take a class on writing grocery lists if he taught it, these 10 professors draw students in to major subjects and Gen Eds alike all across the Gator Nation.
10. Daniel O'Neill – Political Science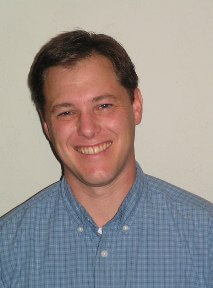 Dr. Daniel O'Neill brings together the two most important traits of a college professor: knowledge and charisma. With a doctorate in political science from UCLA in 1999, O'Neill spent his years teaching and publishing works on everything from conservatism, feminism and democracy, to the history of political thought. "He's a force of nature," UF junior David Ponoroff said. With a range of knowledge rivaling your best encyclopedia and an army of students who adore him, it's safe to say Dr. O'Neill is your go-to guy for polisci.
9. Kate Fletcher – Family, Youth and Community Sciences

After graduating from the inaugural master's class in UF's Family, Youth and Community Sciences program in 2003, Kate Fletcher truly bleeds orange and blue. She works not only as a lecturer for courses such as Foundations of Youth Development, but also as an advisor for students in the FYCS department. Famous for her open-door policy, Fletcher will lend an ear and a word of advice to any of her students, basically at any time. "She's that teacher that can just look at a student and know something is wrong, but also helps try to fix it," UF senior Amy O'Neal said. "I love when she's teaching, how she'll tell stories about her past students and how successful they have become. She's always so proud of her kids." In her courses she teaches students to "Meet people where they are" and she's the type of teacher lecturer who will meet you where you are, but also push you to places beyond.
8. Mark Rush – Economics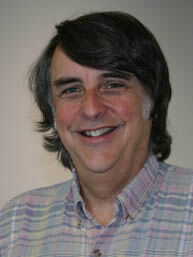 Economics brings to mind the clichéd notion of college that we see all the time in movies. That's not to say econ lacks value, but that it easily goes stale if taught by a snoozer. Economics gets even hairier when the class comes with an online format. Dr. Rush avoids turning his class into naptime by entertaining his students through his banter with "The Director," the guy who films his online lectures. "Dr. Rush mocks him, pokes fun at him, and has witty banter with him to keep students interested in the lecture rather than bored listening to a monotone voice the whole time," UF junior Elizabeth Wilson said. "He also includes one question on his exam about a joke he tells the director so it makes people pay attention." Dr. Rush brings his three economics degrees together with his interest in macroeconomic theory, monetary economics and international finance to create classes that students take up in droves.
7. Steve Noll – History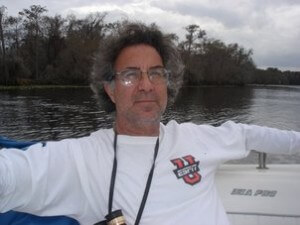 A true tenant of the UF faculty, Dr. Steve Noll first came to the history department as a professor in 1992 following his graduation from the Ph.D. program the year before. Noll takes on the subject of history with an interesting twist, focusing his research heavily on human disability. He balances the work of Gen Ed history surveys with more specialized fare such as the Gilded Age and Progressive Era and the History of Disability in America. Whether you're a freshman looking for a humanities credit, or a devoted history buff fulfilling major requirements, a class with Dr. Noll will make you want to love history.
6. Mike Foley – Journalism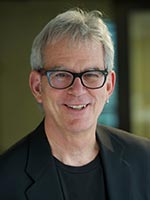 Mike Foley brings the kind of magical personal experience to his work that can take a class to the next level. After spending 30 years as a reporter with the St. Petersburg Times, Foley took up a position as a Master Lecturer in UF's journalism department in 2003. "He's more than a professor, I swear," UF alumna Kathryn Milstein said. "He genuinely cares about the kids and I have yet to meet someone in person who's taken his class and hated him at the end." With his focus firmly on courses in news writing and reporting, Foley's work could shape future Pulitzer winners.
5. Maria Korolev – Chemistry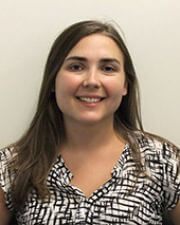 If you don't live and breathe to understand the inner workings of the world, by nature chem can be a dry subject. Dr. Maria Korolev, however, brings the passion for her work to her students which drives them towards success. "She used anecdotes, a relatable style and classroom participation to show how chemistry can be interesting rather than trying to beat us into submission in what is generally considered a weed out course," UF junior Karlye Becker said. Dr. Korolev can push those who aren't naturally scientific into a fascination for the subject, while also encouraging the students whose natural place in life is the lab. "She saves lives and GPAs," UF junior Ashley Francois said.
4. Joslyn Ahlgren – Applied Physiology and Kinesiology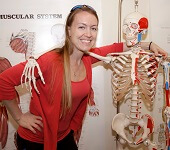 Dr. Joslyn Ahlgren leads a double life. She isn't only an insanely intelligent professor, but also the confidant you never knew you needed. With courses in the more general aspects of her discipline like Anatomy and Physiology as well as more intently focused classes like Fitness Assessment and Exercise Prescription, she brings her knowledge to students fulfilling course requirements and those pursuing the same passions as herself. "She is tough because she wants us to succeed and she absolutely adores her students," UF junior Sarah Brinkerhoff said. "I go to her office hours just to chat because she is such an awesome human being."
3. David Derrico – Nursing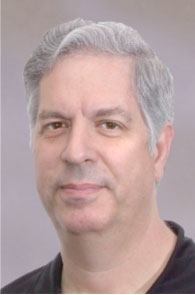 Professor David Derrico holds a remarkable number of teaching awards in his years at the University of Florida, including three College of Nursing Teacher of the Year awards. He earns the recognition of UF's faculty as well as his students for his devotion to such subjects as Pathophysiology and Health Assessment. "He is genuinely one of the nicest people I've ever met, and even though his classes are difficult, he does everything he can in his power to make sure you succeed," UF junior Amy Price said. "He is a great professor and even better human." If you want to care for the sick and help the needy with a nursing degree, Professor Derrico has a thing or two to teach you.
2. Thomas Knight – Economics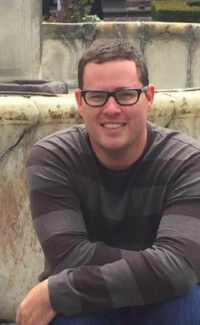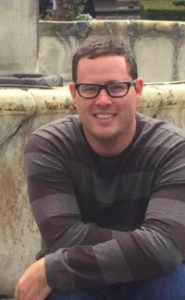 Dr. Thomas Knight doesn't talk to students like a professor. He keeps a casual tone with students while teaching relatively rigorous material like Game Theory and Mathematical Econ. "The biggest thing is to create a learning environment that people want to be a part of because if you can't achieve that, you've already lost," Knight said. Recommended by students for his genuine kindness and provocation of interest in his subjects, Dr. Knight balances the most important aspects of teaching at the collegiate level.
1. Lawton "Ken" Swan – Psychology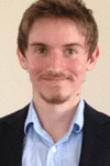 When asked who should hold the title of best professor at UF, an overwhelming majority of students sung the praises of Dr. Ken Swan. He teaches a variety of courses including Abnormal Psychology, Lab Methods in Psychology, Psychology of Pseudoscience, as well as other rotating content, but his approach never falters. "[The class] has to be surprising. There has to be a punchline. There has to be a climax," Swan said. His roll with the punches mentality allows class discussions to ebb and flow and go to places that don't exist in textbooks. "The bottom line is that if I haven't convinced you that this is worth doing, then I've failed, not you," Swan said. With a deep sense of respect for and responsibility towards his students and the ability to draw interest from major and non-major students alike, Dr. Swan inhabits his role as professor with a passion unmatched by all accounts.