This post is sponsored by The NAMM Foundation.
Music pros, artists and students from around the world head to Anaheim, California for the ultimate music networking experience: The NAMM Show. Students can attend exclusive performances from accomplished musicians like Eric Whitacre, Elle King and Black Violin, plus surprise performers. Not to mention, you can connect with more than 7,000 music brands and 400 educational sessions. The only problem you'll have at The 2019 NAMM Show? Deciding what to do first! Lucky for you, we've narrowed down 15 events you can't miss. Register for The 2019 NAMM Show today!
Follow along for the top 15 experiences students can't miss at The 2019 NAMM Show.
When: Wednesday, January 23, 2019, 6:30–7:30 p.m.
The SWIM (Smart Women in Music) Fund supports women at all stages of their music industry career. SWIM connects women with professional development opportunities, job shadowing and mentoring in the music industry. During this meeting at The NAMM Show, the leaders of SWIM and its members will connect and network to celebrate this year's achievements. Join the women of NAMM for an hour of women supporting women in the music industry.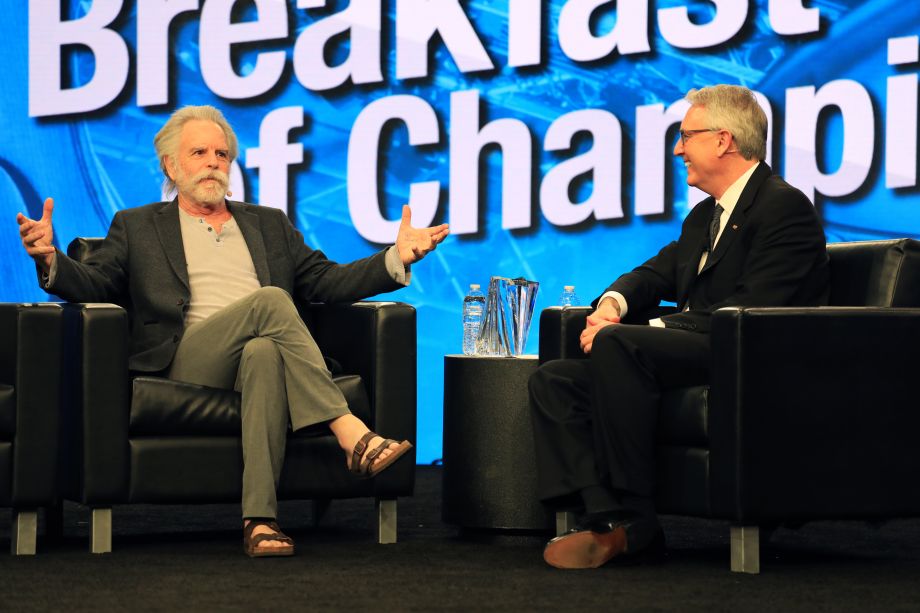 When: Thursday, January 24, 2019, 8–9:30 a.m.
The Breakfast of Champions will not only feed your mind, it will also feed your drive and passion for music. This event brings in impressive guest speakers and NAMM President and CEO Joe Lamond to discuss the music industry. "I liked the fact that they brought in top people from the industry to interview and it was a really great way to start the morning," said Sunway University student Kirthana Kuhendran. "[It's] like food for the brain after eating actual breakfast."
When: Thursday, January 24, 2019, 9:30–10:00 a.m.
The College Music Society and The NAMM Foundation joined together to form GenNext, launching programming and events at The NAMM Show exclusively for college music students and faculty. The Sugartone Brass Band will kick off Thursday morning with an upbeat performance that'll inspire you before Mary Luehrsen, NAMM Foundation Executive Director, opens the floor for a Q&A. "The GenNext seminars are perfect for college students," said Madison Northouse, a cast member at Disney Hollywood Studios and former NAMM attendee. "They [bring in] employers that want to hire you and they're giving you tips on how to be hirable and successful in their companies." Lean in to these incredible opportunities and jump-start your music career with GenNext.
When: Thursday, January 24, 2019, 9:40–10 a.m.
The 2019 NAMM Show will kick off with a bang, bringing thousands of attendees, music experts and music icons together for an action-packed weekend. The Marine Band San Diego will open the show this year when they march on to the NAMM Arena Plaza to kick off an incredible weekend of exhibits, live performances, education sessions and more.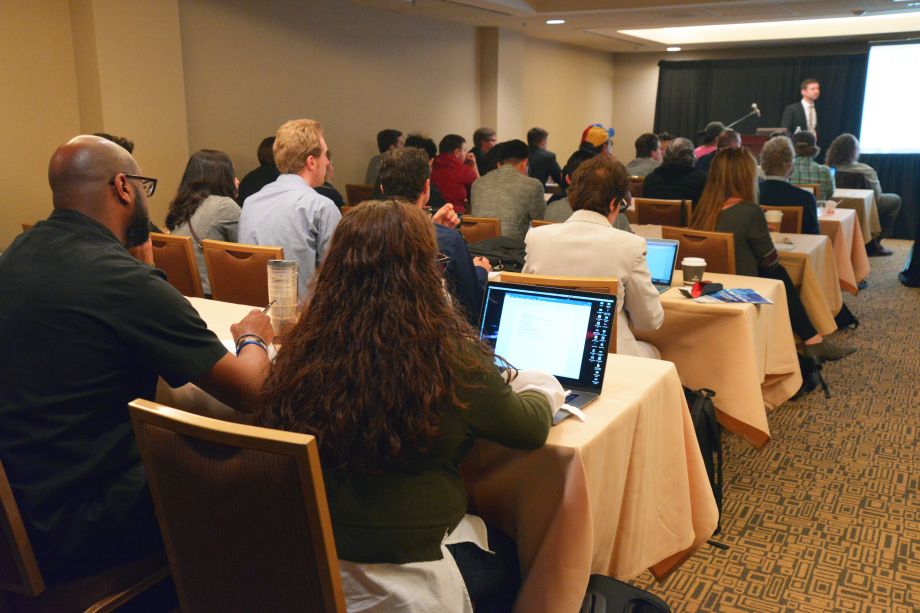 When: Thursday, January 24, 2019, 11 a.m.–12 p.m.
Knowing how to successfully reach an audience via social media can make or break your business. And the latest trend is all about video. Tim Spicer, owner of Spicer's Music, will moderate the panel featuring Ben Ash and Brian Reardon, owner of Monster Music. "When you step on a stage, you are compared to anyone who has ever stepped on a stage before you. You put something out into the world on social media, you are now on the same playing field as anyone else who does that same," said Jennifer Pricci, former NAMM attendee and owner PHANTOM POWER Marketing. Attend this lecture to level up your Instagram game by learning how followers engage with stories so you can finally reach 10k followers.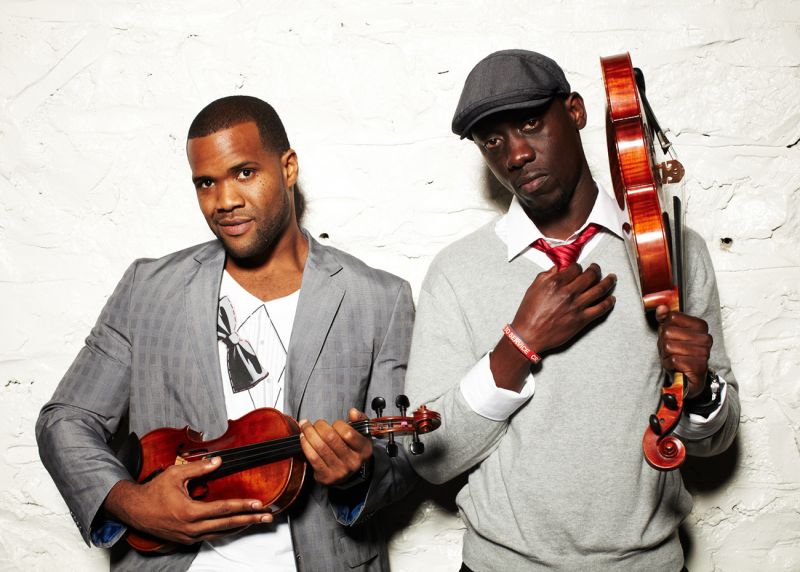 When: Thursday, January 24, 2019, 6–8 p.m.
Music brings people together in a way nothing else can. Black Violin brings together hip-hop and classical music to create a unique sound. The duo, made up of classically trained violist Wil B. and violinist Kev Marcus, will perform at The NAMM Foundation Celebration for Music Education. "I am excited to see Black Violin primarily because, as a musician myself, I get really stoked when I see something fresh out there with a combination of genres," said Alyssa Serviss, a NAMM Show attendee. "They essentially make classical music appealing to people it wouldn't normally appeal to." Black Violin has shared a stage with Kanye West, Aerosmith and Tom Petty. Don't miss out on an opportunity to share a space with their live music.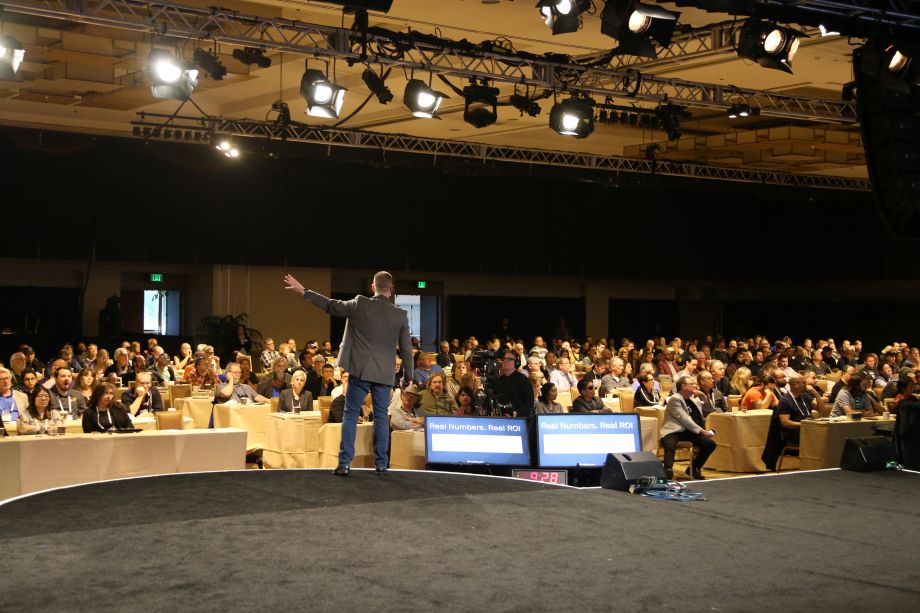 When: Friday, January 25, 2019, 10:30–11:25 a.m.
Want to learn what it takes to succeed in the music industry? First, you'll need to make yourself indispensable at your internship. Then you'll head to the session, "Top 10 Skills for a Successful Music Business Internship," where three professionals with internship experience or influence will spend an hour answering all your pressing questions. Pay special attention to presenter Kurt Witt, Director of Merchandising for Music & Arts, a division of Guitar Center, winner of the Yamaha Global Presidents Award and accomplished musician. Consider this your opportunity to find out how to land an internship at Warner Music Group or Columbia Records.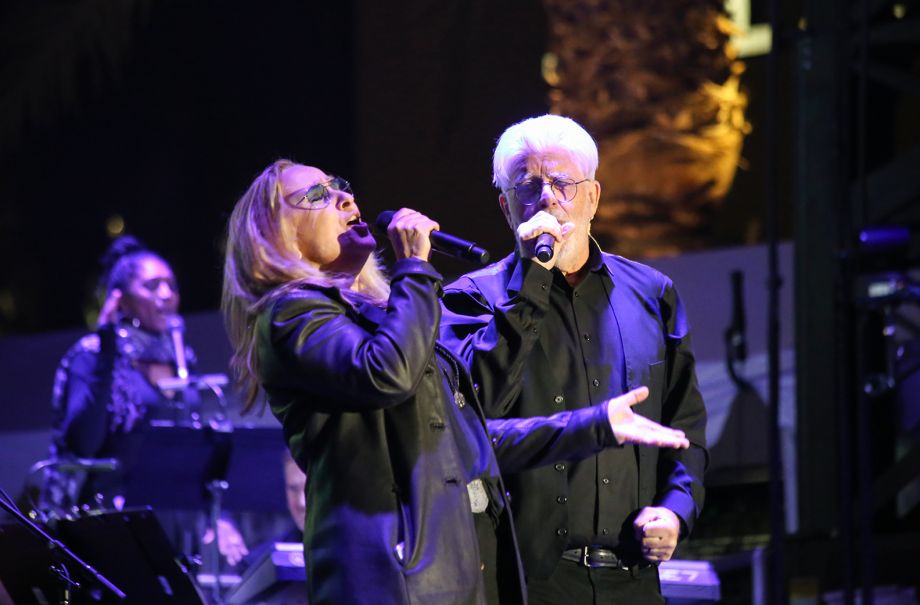 When: Friday, January 25, 2019, 6–8:30 p.m.
We all know and love Yamaha guitars for the top-notch quality and incredibly clear sound. And who doesn't love a surprise? These two factors make the Yamaha All-Star Concert on the Grand unforgettable. Each year they put on the largest and most energetic concert at NAMM—but you won't know who's performing until you show up. Last year, Michael McDonald, five-time Grammy winner and former member of the Doobie Brothers rocked out alongside of singer, songwriter and LGBT activist Melissa Etheridge.
When: Saturday, January 26, 2019, 9:30–10:30 a.m.
Be part of the Virtual Choir phenomenon in person at The Grand Rally for Music Education. Eric Whitacre, Grammy-winner and iconic composer, will bring the audience together to sing "Fly to Paradise," from Virtual Choir 4 and "Cloudburst." Making music together is the heart of Whitacre's message. "Nothing builds empathy, compassion and community like making music together. Nothing. It should be required at every grade level," said Whitacre in our interview with him. (Check out our full interview with Eric Whitacre). Get pumped and sign up to sing along LIVE and IN PERSON in his creation "Fly to Paradise," which incorporates dubstep. After the performance Whitacre will premiere Deep Field, a film with compositions inspired by the Hubble Telescope Deep Field images.
When: Friday, January 25, 2019, 1–2 p.m.
Music adds an integral storytelling element to film. New York City film composer, Frank Ferrucci, will present the session "Music for Film: Behind the Scenes." Ferrucci founded the "Music of Americas," concert series, and at NAMM, he'll give attendees an inside look into the process of composing music for film and visual media. "It was great to hear about the business side of composing from a scoring veteran since a lot of the info isn't available online," said Matt Wong, alumni at Berklee College of Music who attended The 2018 NAMM Show.
When: Saturday, January 26, 2019, 10–11:30 a.m.
Concerts are about more than the music. They're a sensory experience, and lighting plays a huge role in that. Michael Eddy will interview Peter Morse at The 2019 NAMM Show to go in depth about lighting and production design. Morse, an Emmy Winner and Parnelli Winner, has worked with music legends like Michael Jackson, Madonna, The Eagles, Jennifer Lopez, Andrea Boccelli and more. Find out what inspires Morse before you go on to design your own set.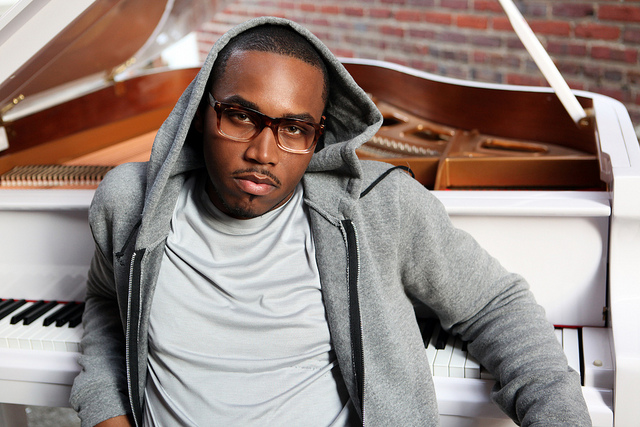 When: Saturday, January 26, 2019, 4–5:30 p.m.
Not all careers in music will put you in the actual spotlight. Behind the stage, producers, PR agents, instrument manufacturers and so many more professionals make sure you can access the music that keeps you going every day. At this special session, NAMM President and CEO Joe Lamond will interview seasoned music pros to find out the keys to long term, practical success in the music industry. You'll hear from double-Platinum artist J. Dash, a rapper, record producer and songwriter, who believes in the power of "creating opportunity." You'll also get to hear from owner and CEO of Zeswitz Music Randy Shayler and Mary Keenan, director, Fender PLAY and Heather Farr Edwards, PR and communications manager of Reverb.
When: Saturday, January 26, 2019, 6–8:30 p.m.
Yes, there's industry networking, but The 2019 NAMM Show doesn't take itself too seriously—there's plenty of play involved. "Ex's & Oh's" singer Elle King, will light up the night with her blend of rock, pop and blues. King is the second female artist in the past 18 years to reach the top spot in alternative radio. "Right now the music industry is kind of an open playing field— there are more independent artists out there, a lot of people making their own music and doing what they want," said Serviss. "I think Elle is a good example of doing just that with her culmination of influence." King's performance will be a part of the annual "Imagine Party," hosted by The John Lennon Educational Tour Bus.
14. Guitar demos
Discover the latest guitar releases before you watch your favorite artists perform with them on stage. "I'm a guitarist… I spent much time on the trade room floor checking out product demonstrations by artist endorsees and product specialists," said Roxy DePue, Ph.D. Candidate in Musicology at the University of California, Riverside. Artists like Jason Achilles and Johnny Zostant show the audience how they learned to pluck guitar strings with ease. "I tried to see a couple demos by guitarists that I dig including my former guitar teacher Bruce Arnold at the Jam Pedals booth," said Wong about The 2018 NAMM Show.
15. Virtual Reality Factory Tour
Find out what it takes to transform steel strings and wood into a guitar. Kepma Guitar will give a tour of its factory at The 2019 NAMM Show without a field trip to the actual factory. Using virtual reality 3D glasses, they bring the process of producing their world-renowned acoustic guitars to life in Anaheim. No detail is spared. Guests will watch robots buffing brand new guitars to then soar over an aerial view of the factory.
We can't wait for you to experience your favorite music events! Register for The 2019 NAMM Show today!
Also written by Celina Pelaez-Arias. This post is sponsored by The NAMM Foundation.