Many students think spring break means a bikini, a beach house or somewhere near the sand and sun. However, in the city that blocks the light with its tall and spooky-looking buildings, New York makes out to be a great location for adventure. There's too much to tell you about this city and there's so much to do.
Here are 12 things you should absolutely do for spring break in NYC.
1. Serendipity Frozen Hot Chocolate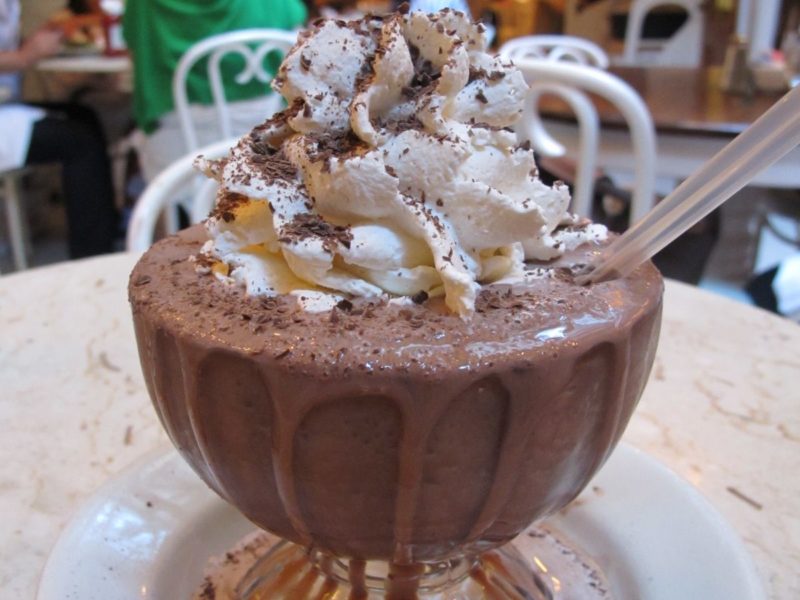 Frozen hot chocolate may sound like a contradictory concept but this restaurant provides the tastiest drink you'll ever experience. Serendipity is home to three locations in New York, all serving their signature drink in a bowl big enough to hold a small aquarium. You are in for the ultimate treat with the richest chocolate, bed of whipped cream and chocolate shavings. The restaurant itself feels like a time portal into a dimension of vintage jokes and toys.
2. Brunch at Freemans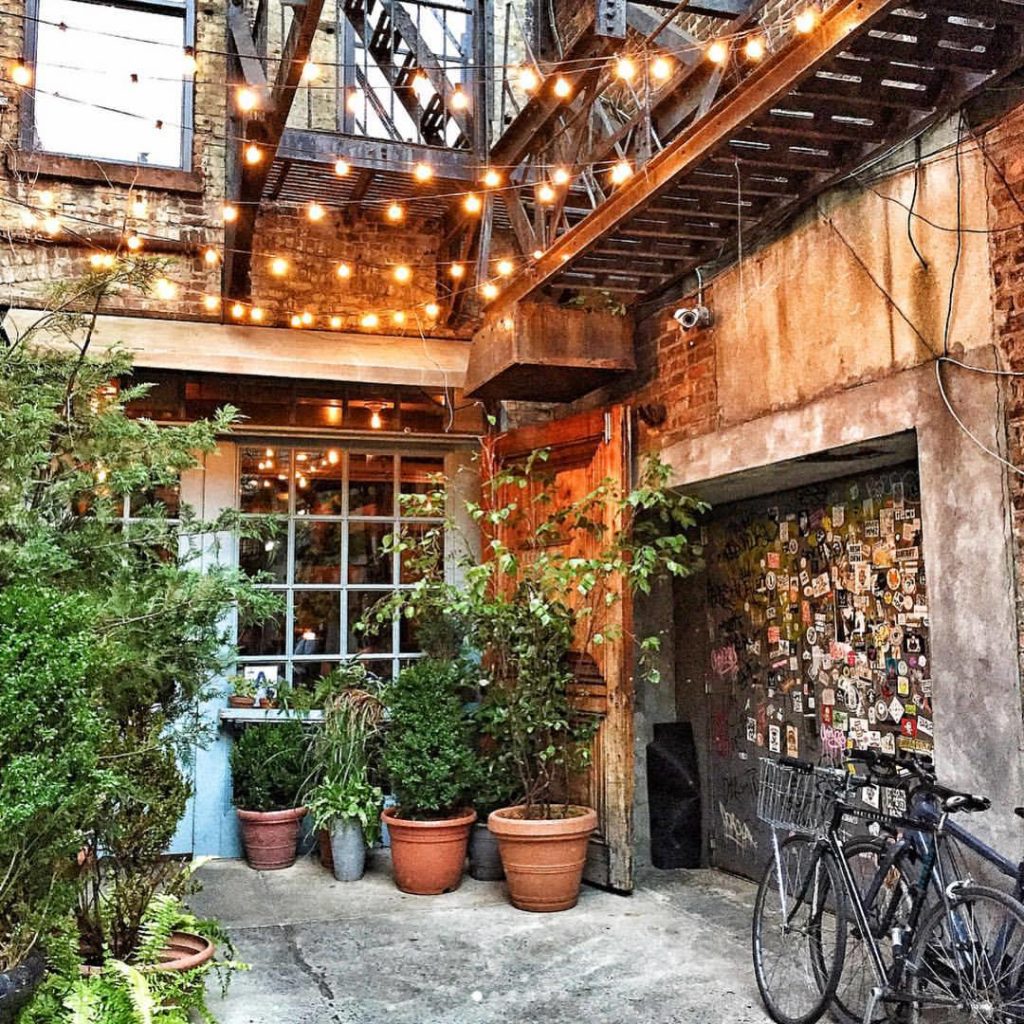 Name a better place than Freemans for brunch. Yeah? I didn't think so. Don't get lost on your way there–there's a special alley to go down that leads you directly to this hidden gem. The restaurant makes you feel as if George Washington were about to walk in the door. Historical paintings and architecture absorb the space and the food is the best American-European fusion of breakfast to experience.
3. Magnolia Bakery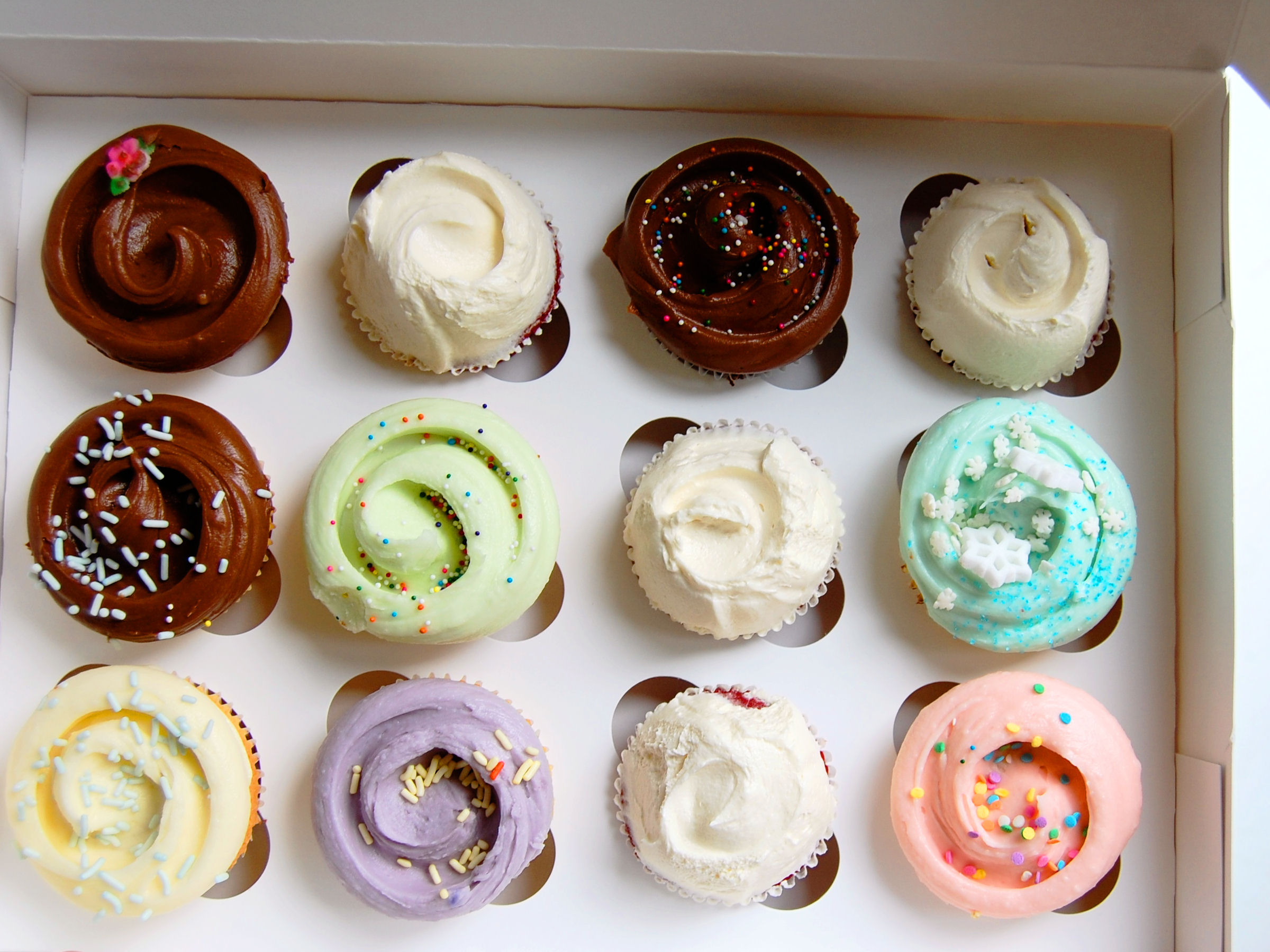 Did that hot chocolate leave you in the mood for more sugar? Stop by Magnolia's. Taste their famous banana pudding or take a bite of my personal favorite, red velvet cupcakes. After the first bite, you won't want it to end. What's a better way to start or end your day than with a treat?
4. Broadway Show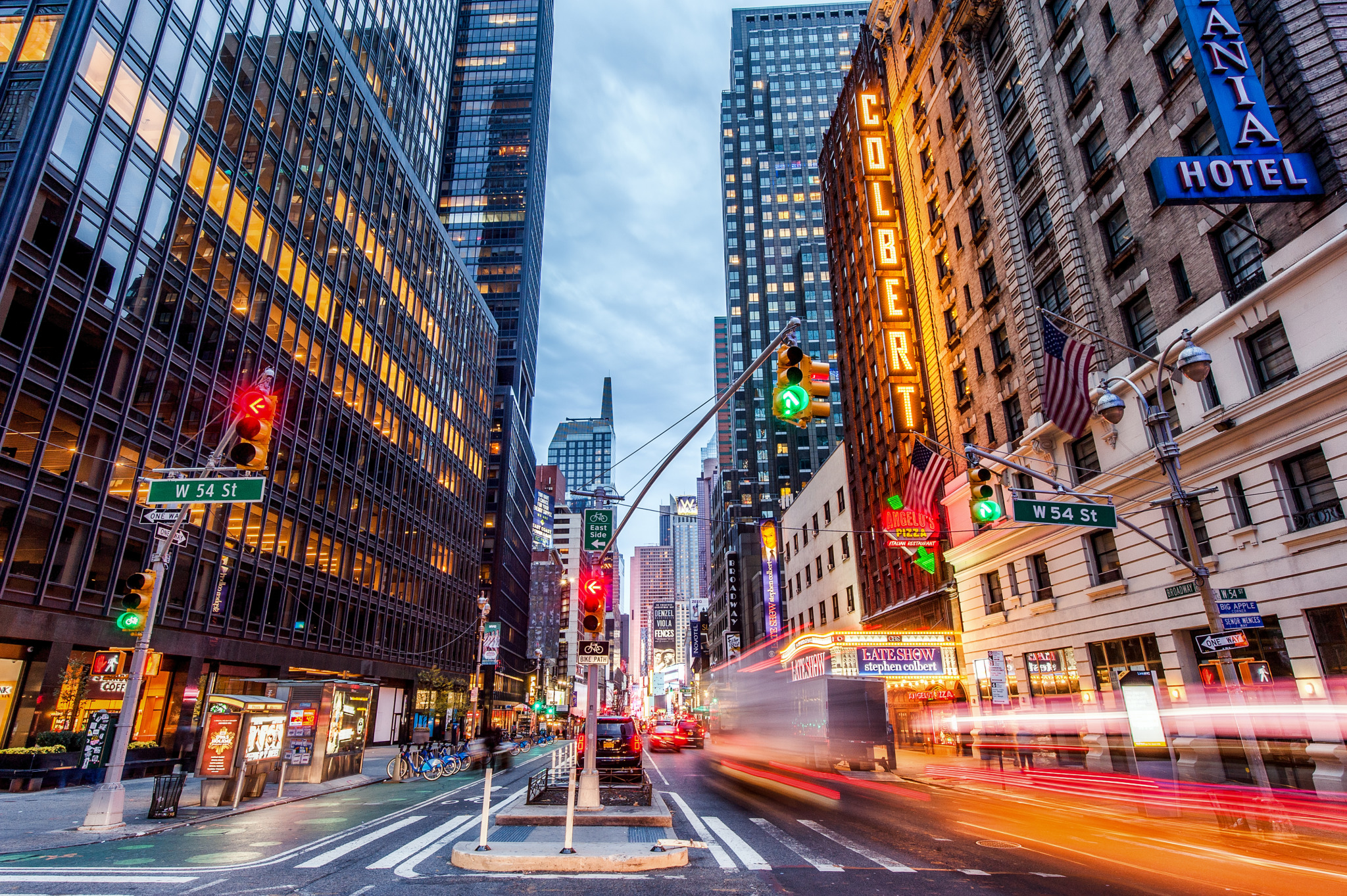 If you enter your name and email on Broadway Direct, you can enter for the chance to win free front row seats to a Broadway musical. Also, opera tickets are super cheap. Export yourself into 1800s Rome with Tosca and debrief about the drama-ridden, gothic themes. "I saw Dear Evan Hansen on the same day as senior prom," said SIT junior Mary Ruane. "Everyone absolutely killed it but, Ben [Platt] has a unique gorgeous voice and hearing it live was mesmerizing. The show had a really important message…I definitely needed to hear before college." Grab a friend and prepare for an evening of entertainment in Times Square. Catch a matinee of Mean Girls if you have dinner plans or end your night to the hip-hop sounds of Hamilton.
5. High Line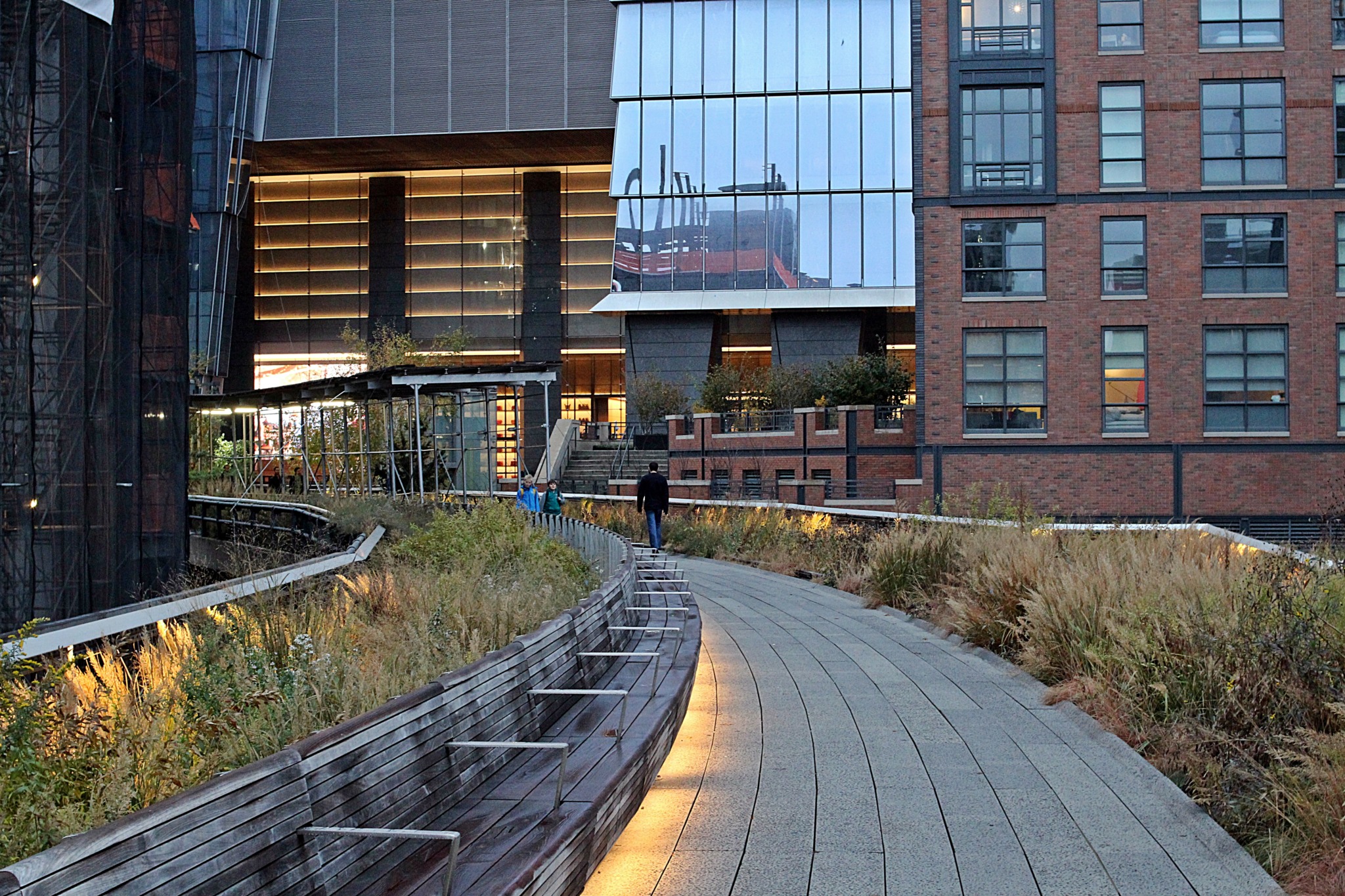 The most romantic walk you'll ever take is on the high line. Taking you from Chelsea all the way down near the Meat Packing District, you can literally walk among the buildings. Neighbors of the trail may wave out of their windows to the tourists or close their blinds to avoid them. Enjoy the small market of food and water stands. "You get to see a lot of cool different artworks," Villanova junior Catherine Vivenzio said. "You get to walk in NYC without being overwhelmed by the streets." Once you reach the end, the entrance to the Whitney Museum is right there.
6. Art Exhibits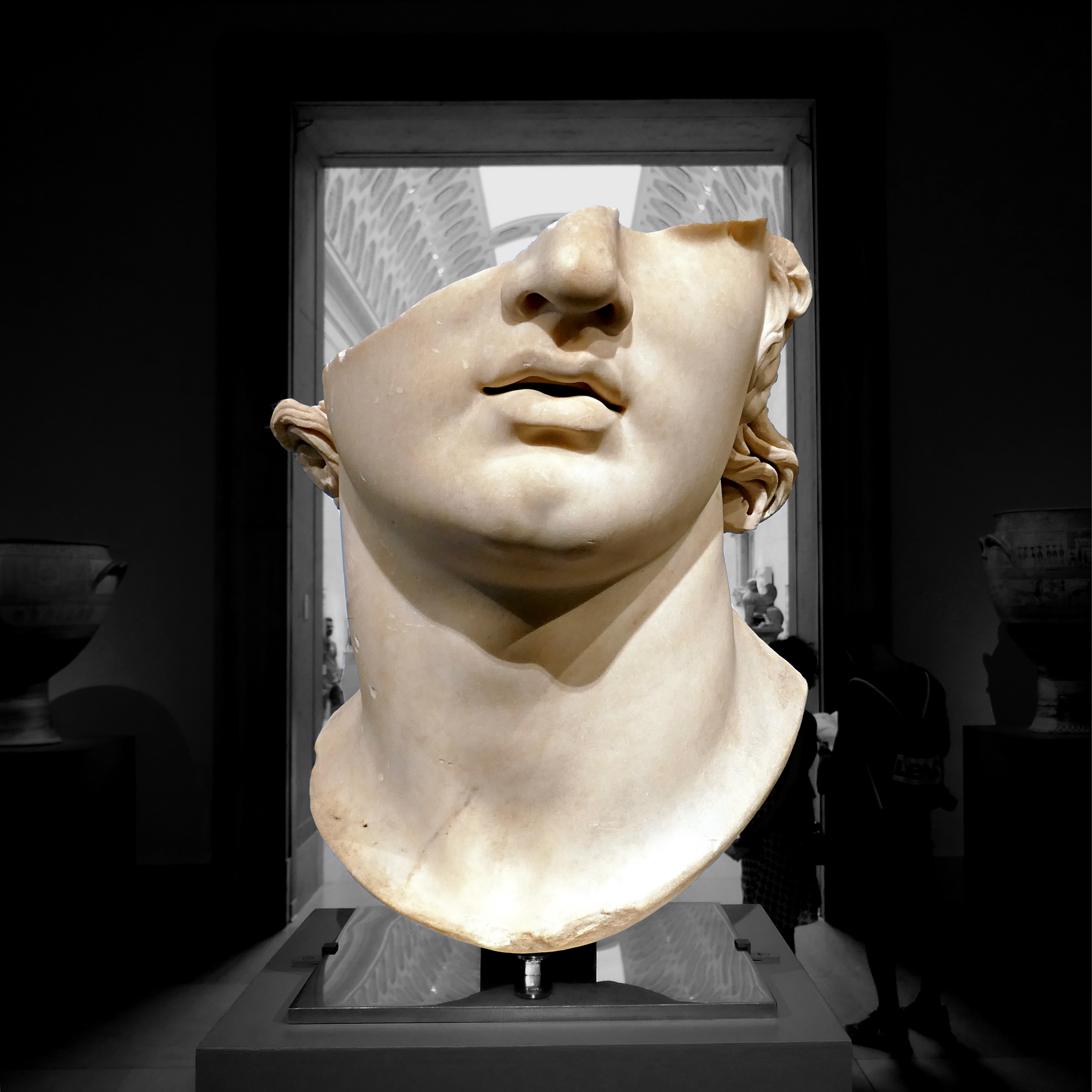 The gentle giants of New York aren't the corporate buildings, they're the art museums. Engulf yourself into the exquisite exhibitions hosted by the Whitney, MoMa or Metropolitan Museum of Art. With a focus on American culture, the diverse points of view from artists all over will leave you with something to remember. "It has a modern style and gives a lot of platform to upcoming artists…and cool outside views," said JMU junior Devon Smith about the Whitney Museum. As you go snapping pictures, don't forget to appreciate the work. On the top floor of the MoMa, in between a stuffy crowd of people, you'll find Leonardo DaVinci's Starry Night.
7. Central Park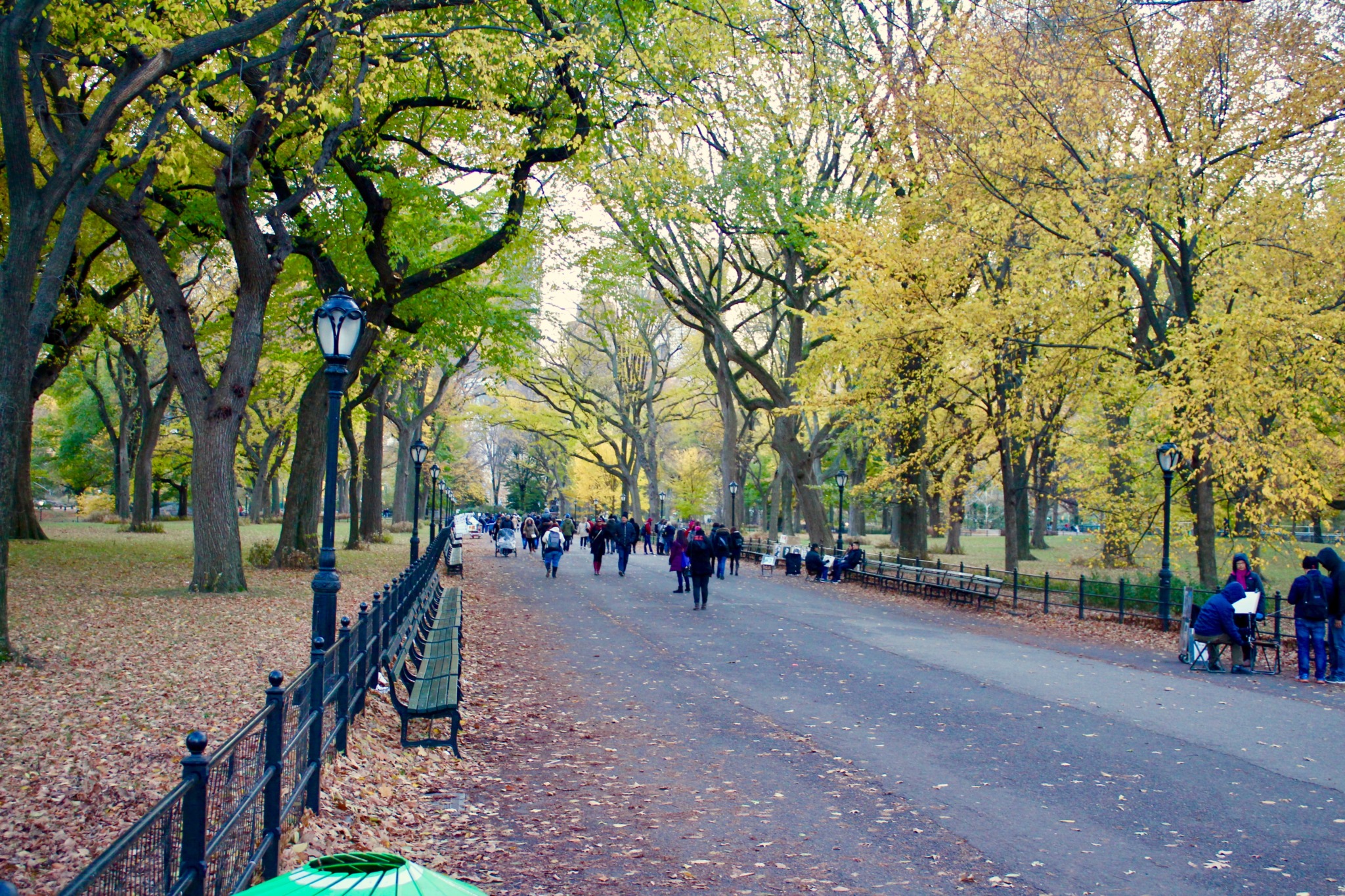 If you're one for relaxing and catching pretty views, take the scenic route and stroll around Central Park. Occupying over 840 acres of land, you can walk from the West side of Manhattan to the Guggenheim on the East Side. Take this opportunity for a winter photo opp and dress warmly for the walk if you plan to stop by the lake. You'll get the most beautiful view of New York's architecture all the way to the Empire State Building.
8. Freedom Tower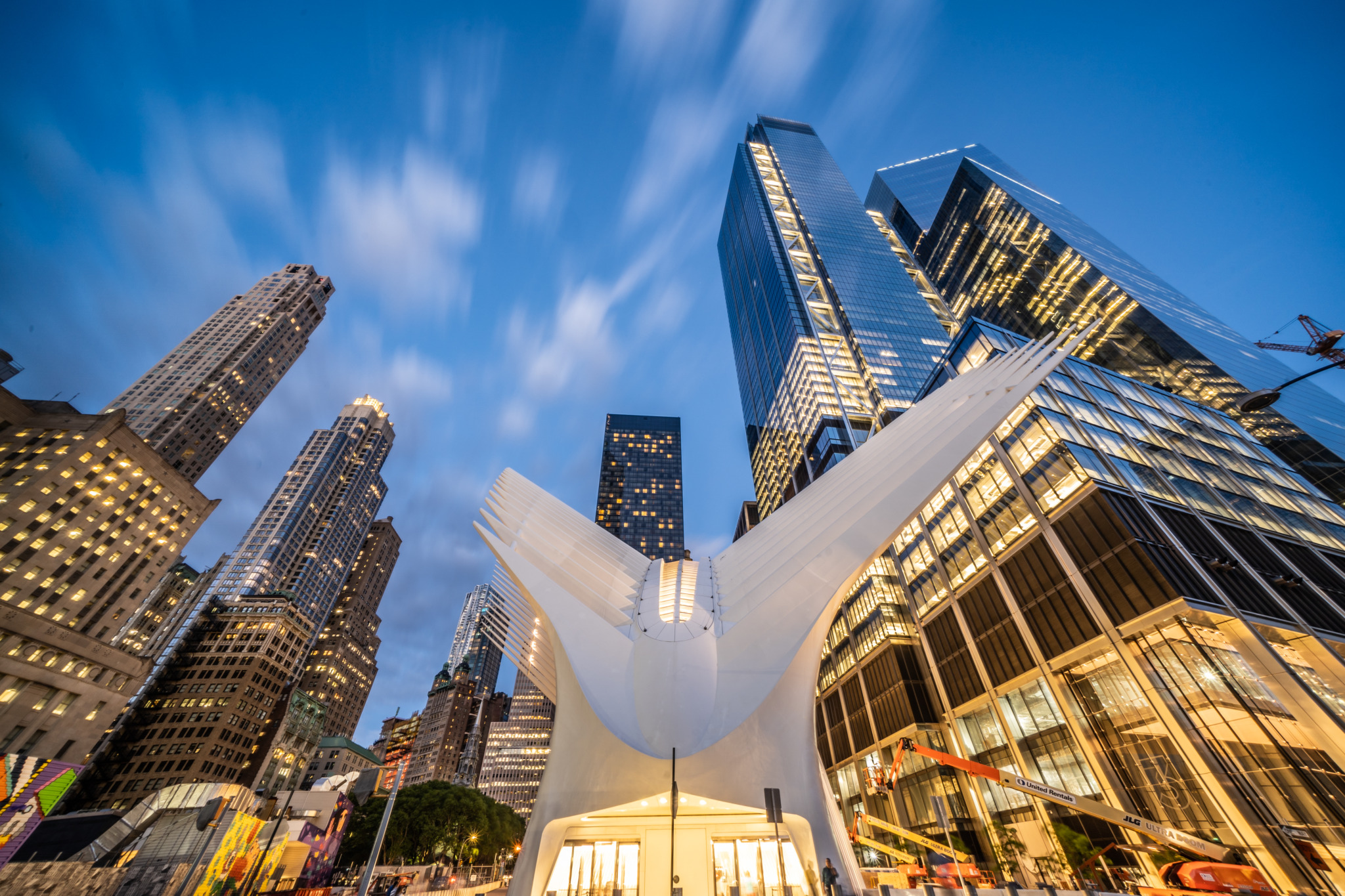 Speaking of iconic landmarks, the location where the Twin Towers stood is now occupied by an exquisite, amazingly large tower. In front of the building lies the 9/11 Memorial and museum. Once you've taken a moment to reflect, peruse the collection of stores inside Freedom Tower.
9. Tour at NBC Studios
Love Jimmy Fallon? Or SNL? All those famous productions are held right in NBC Studios. Take a tour of the building at 30 Rock and see where all your favorite shows are hosted. "Good Morning America, Jimmy Fallon…these shows are always on in my house. Being able to go to the actual studio where it was filmed was insanely cool," said St. John's University junior Madeline Bradford. In the same building, the one and only Rockefeller center, you'll also find a multitude of small restaurants and shops such as Ben & Jerry's, the NBC gift shop, or even a shopping outlet like Aldo. Take a lap around and find a gift for yourself.
10. Museums, Museums, Museums!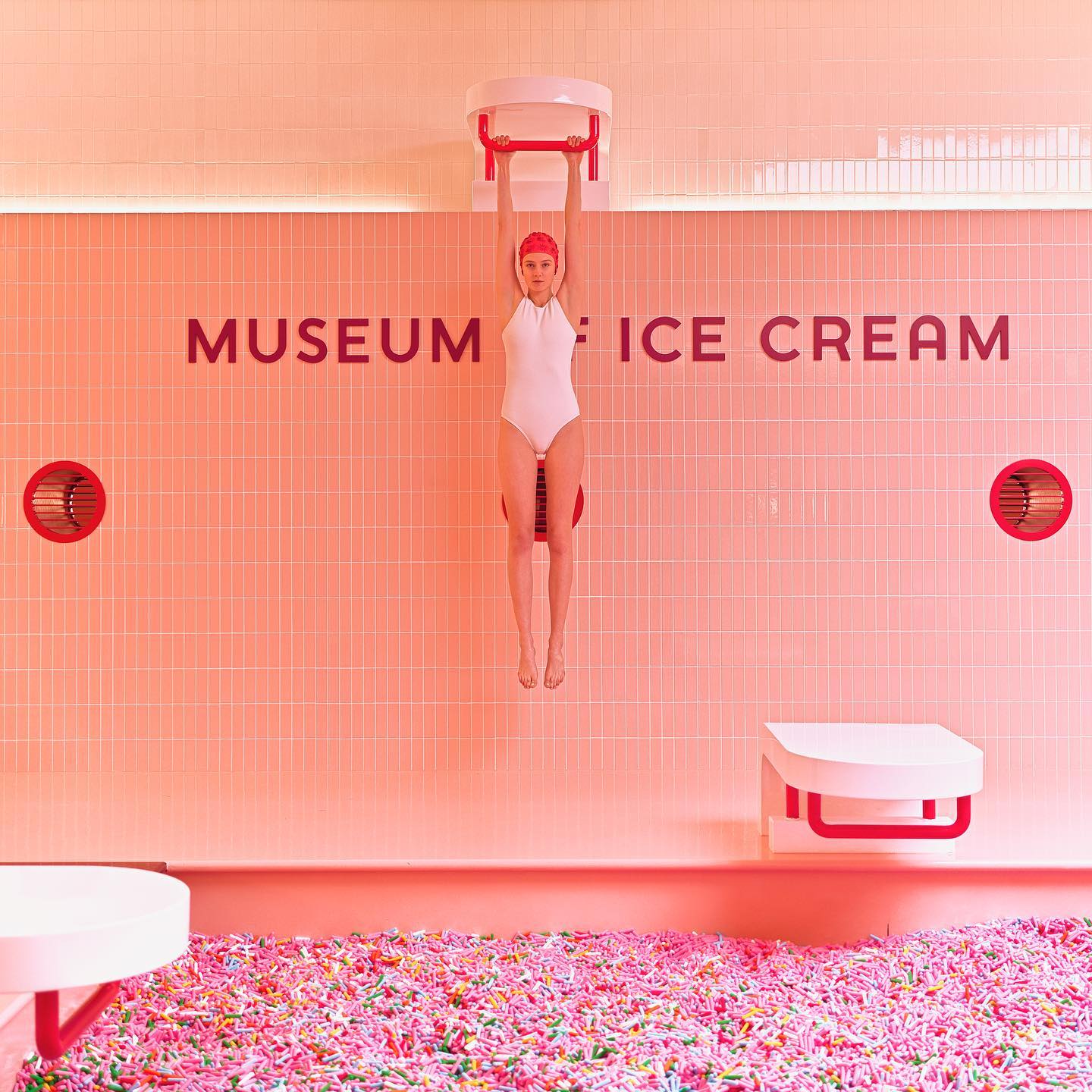 If you're not one to stand still and contemplate a Picasso painting, check another super cool museum. The Museum of Sex, exactly what it sounds like, includes a collection of artwork, information and odd installations that make for the most comical Instagram picture (and captions). If you're looking for something more PG, check out NY's Museum of Ice Cream. "Luckily the wait wasn't too long. It's main purpose if for an Instagram aesthetic but they also offer some pretty good ice cream! I got the birthday cake," GWU junior Miranda Almanzar said. Take a visit! Just as entertaining, less raunchy.
11. Burger, Shake then Tap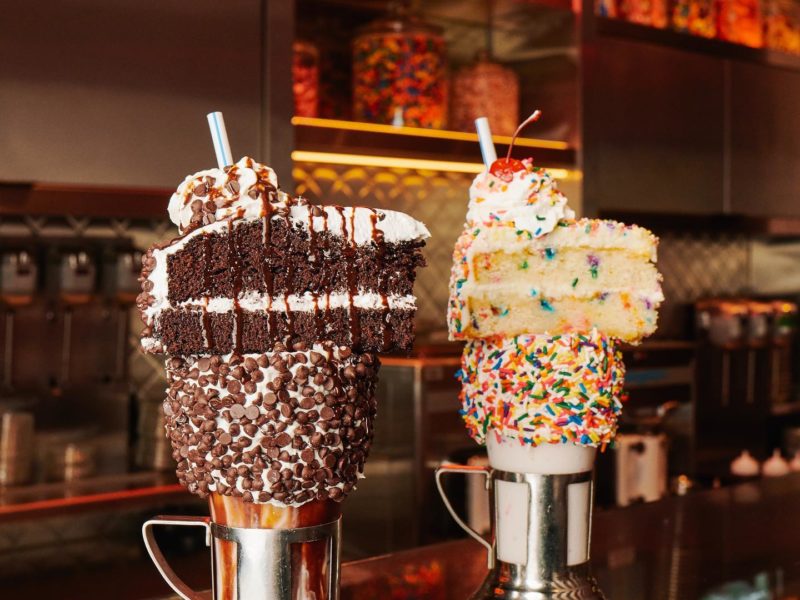 If you follow any food account, you might see a picture of a crazy milkshake with crazy toppings from some craaazy restaurants. Let me make your dream comes true. Black Tap is the epitome of burger and shake joints. Not only are the burgers delicious but the shakes are big enough to split with another. You'll pull out your phone the moment it arrives at your table. Depending on the location, order the Brooklyn Blackout shake topped with two whole brownies, chocolate chips and a mountain of whipped cream. The Texas burger, if you're into loaded toppings, has the perfect touch of Southern BBQ. "The energy was good and the milkshakes were fire. I remember the burgers being very very good," said GWU junior Owen Manning. Also, as you wait for your decadent meal, enjoy their homemade 80's rock and 90's hip hop playlists.
12. Fifth Ave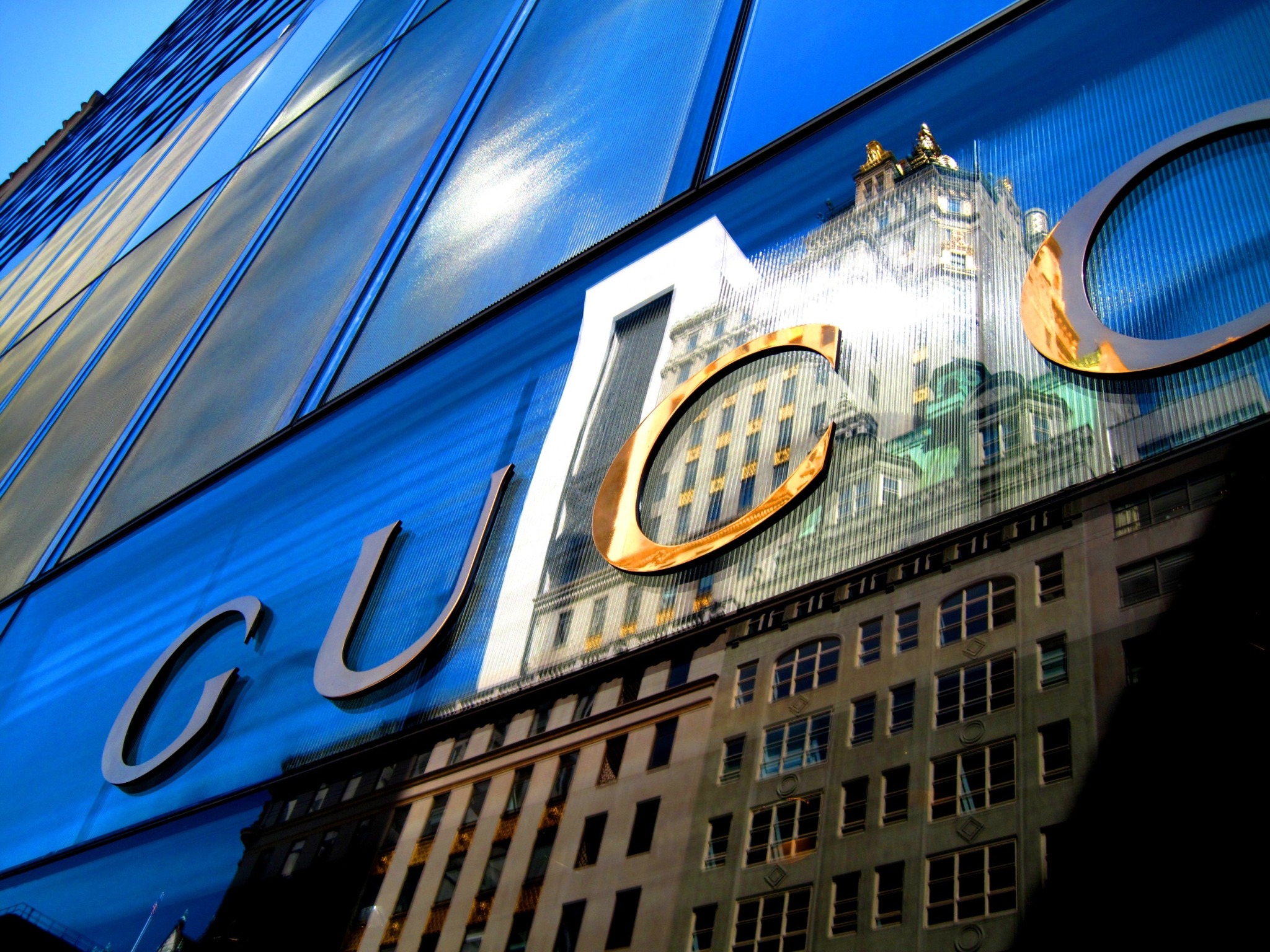 To encapsulate the entire Sex in the City vibe, you absolutely have to take a boujee stroll down Fifth Avenue. You might be thinking you have no business walking into Gucci or Versace, but you absolutely do for tourist purposes. It's also the best place to window shop if you have no intentions on spending money. For more affordable stores such as H&M and Zara, grab a bunch of clothes with your friends and try them on for fun! Never a bad time to get some fashion inspo.