In the city that never sleeps, the night awaits you to go exploring. You can imagine New York City as a family tree. You have the crazy, wild parts of the family that you want to party with all night long and you have the quiet and conservative relatives. But, no matter what, you love them all the same; especially because all their different personalities bring that flare to the table. When you put them all together it creates a magical evening, just like New York.
In a city where each neighborhood is unique, here are 24 things to do in 24 hours in New York City you won't want to miss out on.
6:00 a.m. – Breakfast at Tompkins Square Bagels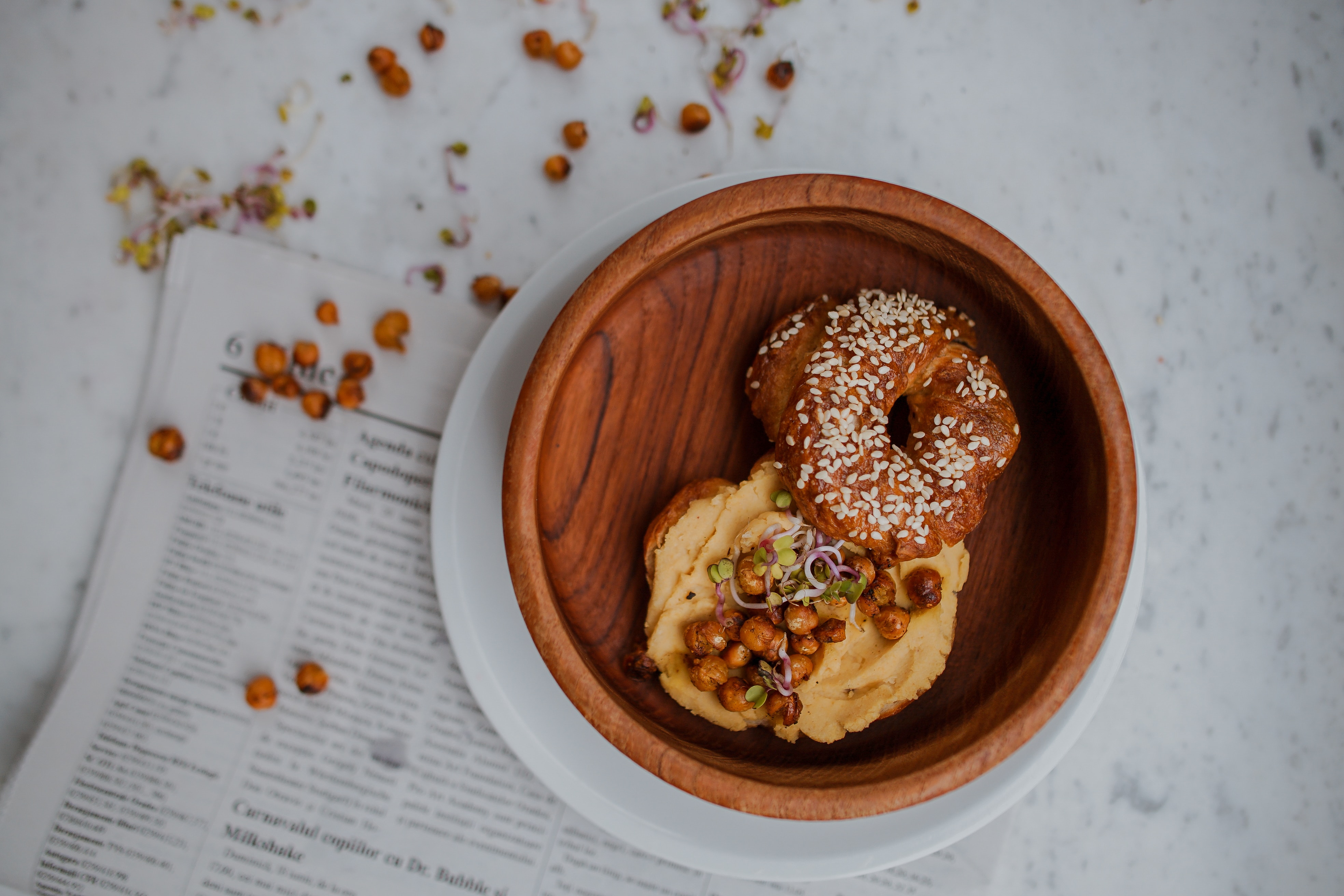 Wake up and get dressed because this place will have you licking your lips with its mouth-watering tastes. At this delicious breakfast place, they have fresh bagels that come straight out of the oven and you can see the open kitchen where it all happens. They make the outside of the bagel so perfectly cooked, crispy, warm and toasted all over. The service they provide shows nothing less than exceptional. As you stand in line, they take your order right then and there because it usually gets very hectic inside. You can pick what kind of cream cheese you want from savory bacon-flavored to creamy spinach and more. Whatever you think of, they most likely have in stock just for you. "You won't regret one single penny. This place is quite delicious," Florida State senior Ulises Valdes said. Your money in the morning screams bagels!
7:00 a.m. – A walk in the Park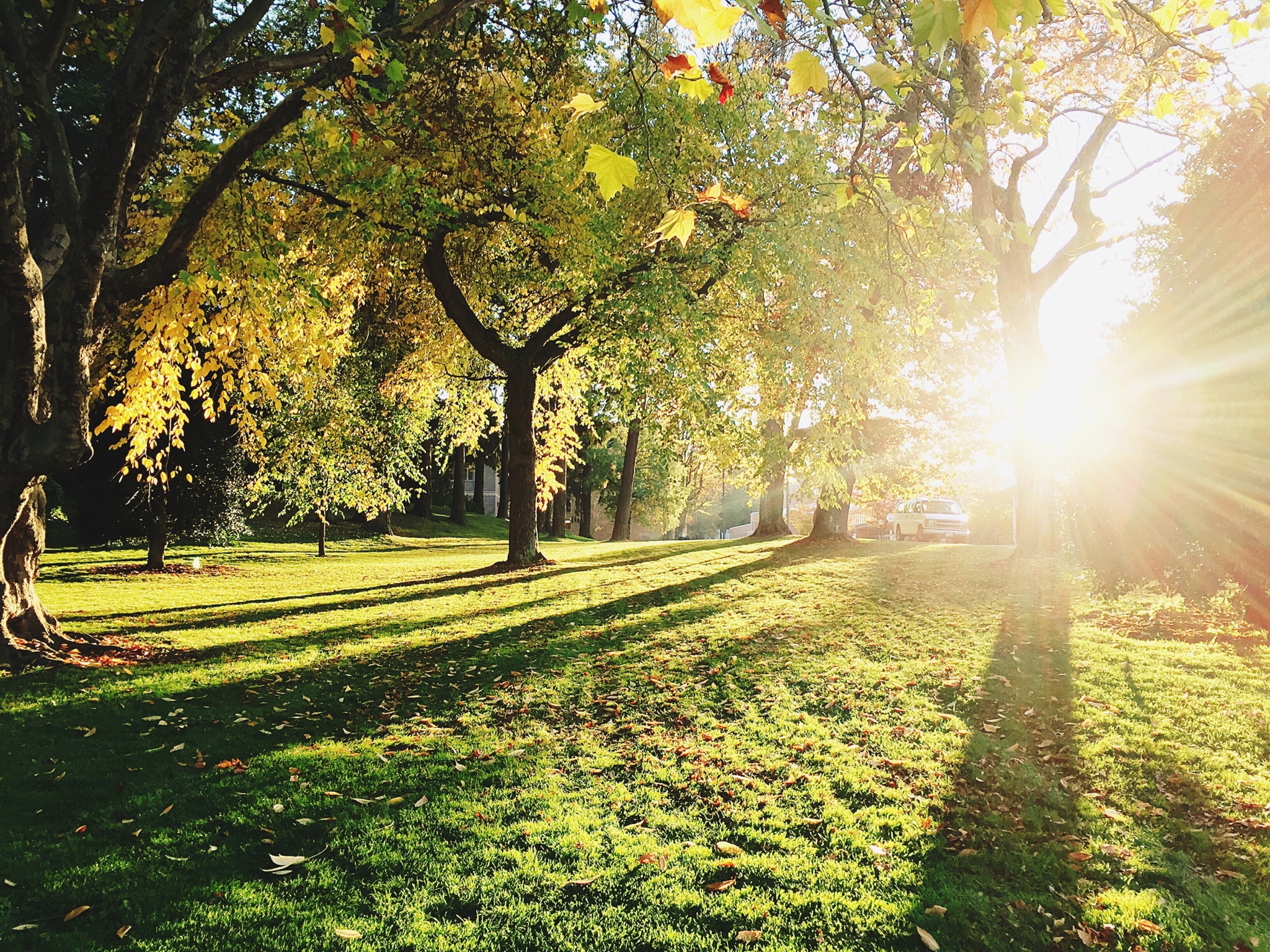 In the dust of dawn, the weather feels refreshing and cool. As you walk through New York there are parks everywhere. Put on your running shoes and enjoy a nice stroll or a jog in the famous Central Park at its most beautiful time to explore. With so many people in the city, you always see those random people talking to themselves or a couple strolling through. You will never be bored. "I liked how the trees change colors in the fall, so I prefer visiting Central Park in the fall. However, in the summer we went on a boat in the middle of the lake which was nice," Flordia State junior Sarah Morris said. "I also like how there are coffee shops and food places throughout the park. I've never been able to walk all the way through it's so large." The leaves fall off of the trees, into the wind and onto the ground, creating a placemat to sit and watch as all the different people walk by. Put on some comfortable running shoes because this park can get you lost within its mass.
8:00 a.m. – A coffee walk along Williamsburg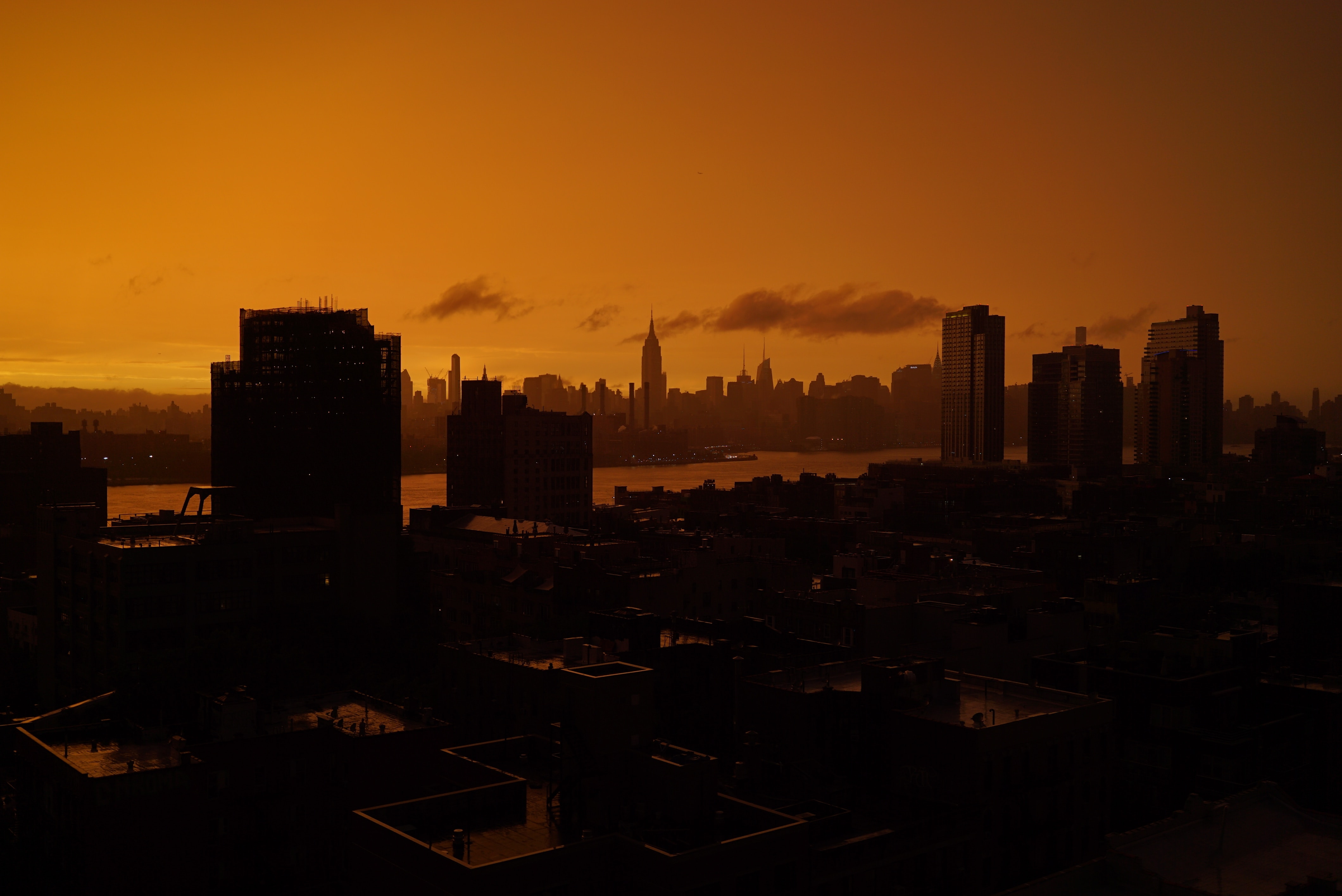 With so much to do in the city, you will want something to give you that extra kick to keep you going throughout your day. On a chilly day, a coffee makes for the perfect drink to warm your hands up as you pair it with that bagel from earlier on in the day. Williamsburg has a unique feel. All over this neighborhood, you will find many places to go and sit down to rest your feet while enjoying a cup of joe. The best part about this neighborhood is the beautiful architecture and the hipsters walking around inspiring your artistic side.
9:00 a.m. – Visit Dumbo, no not the elephant.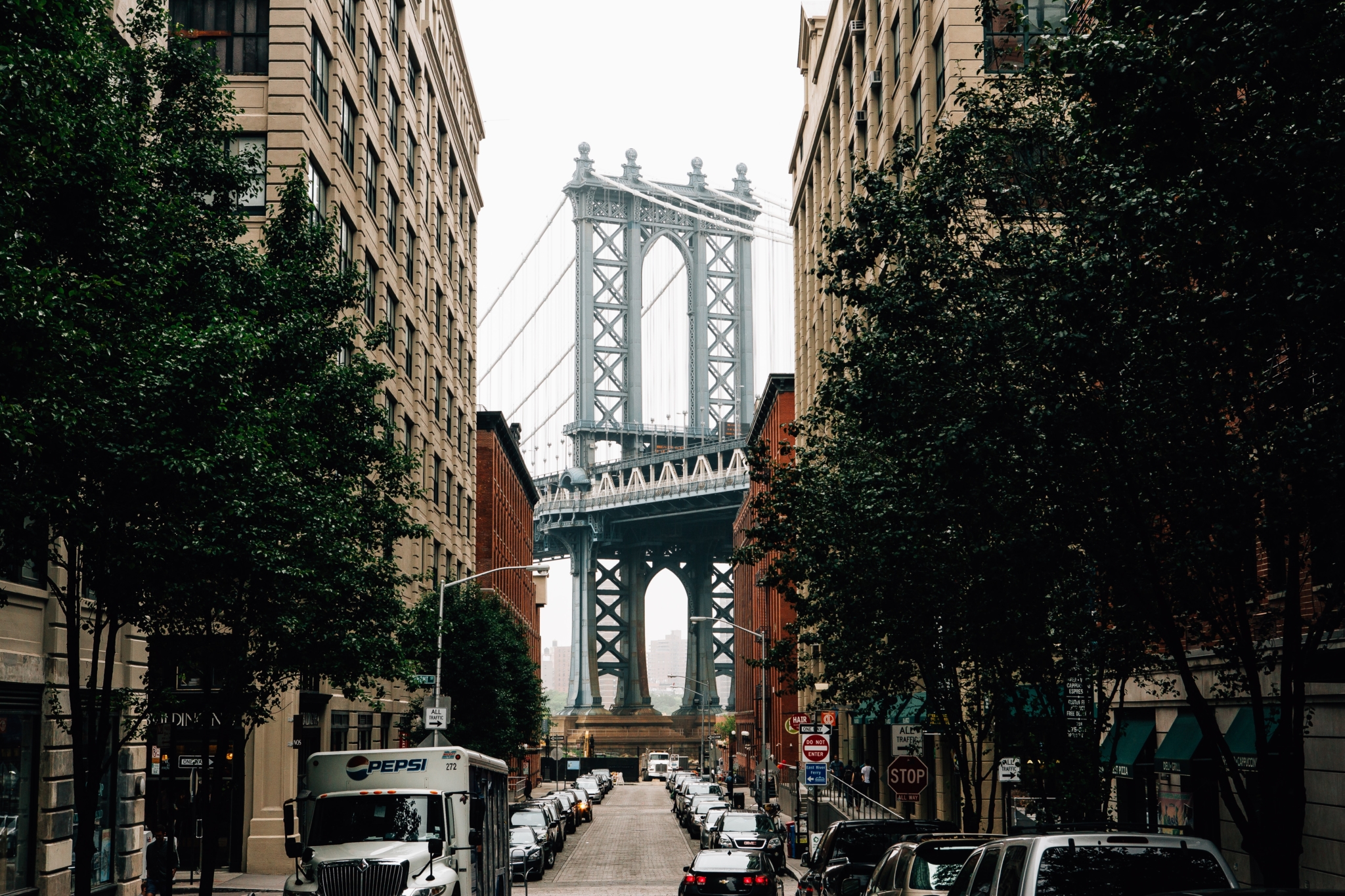 Dumbo exists as one of the most beautiful sites in New York City with a great bridge overlooking the city. Its short term name means Down Under the Manhattan Bridge Overpass in Brooklyn. It encompasses two sections: Brooklyn and Manhattan, connected by the Brooklyn Bridges. On Sundays from April through October, Brooklyn Flea sets up the Manhattan Bridge Archway and offers a selection of flea-market treasures such as indie clothing, records, and tasty offerings from different food vendors. You know you will want to visit this area and especially this vintage flea market.
10:00 a.m. – Stop for some pizza
After all that shopping, you must've worked up an appetite. Pizza lovers from all over the globe come to check out this spot called Juliana's Pizza. This local neighborhood spot brings in many people to the city and helps bring people together over a nice big pie of warm cheesy pizza. Patsy Grimaldi himself opened the spot and named it after this mother. Go grab a slice and bring a friend because it only serves pies.
11:00 a.m. – Satisfy your sweet tooth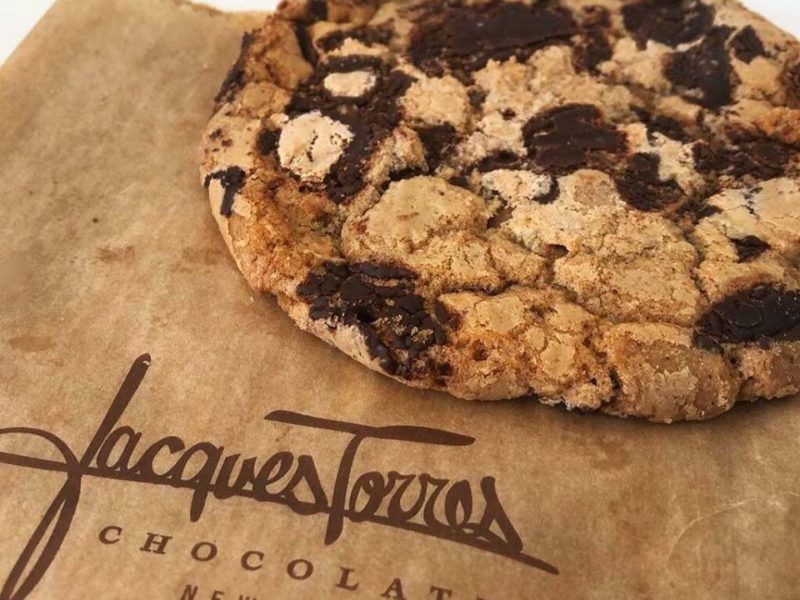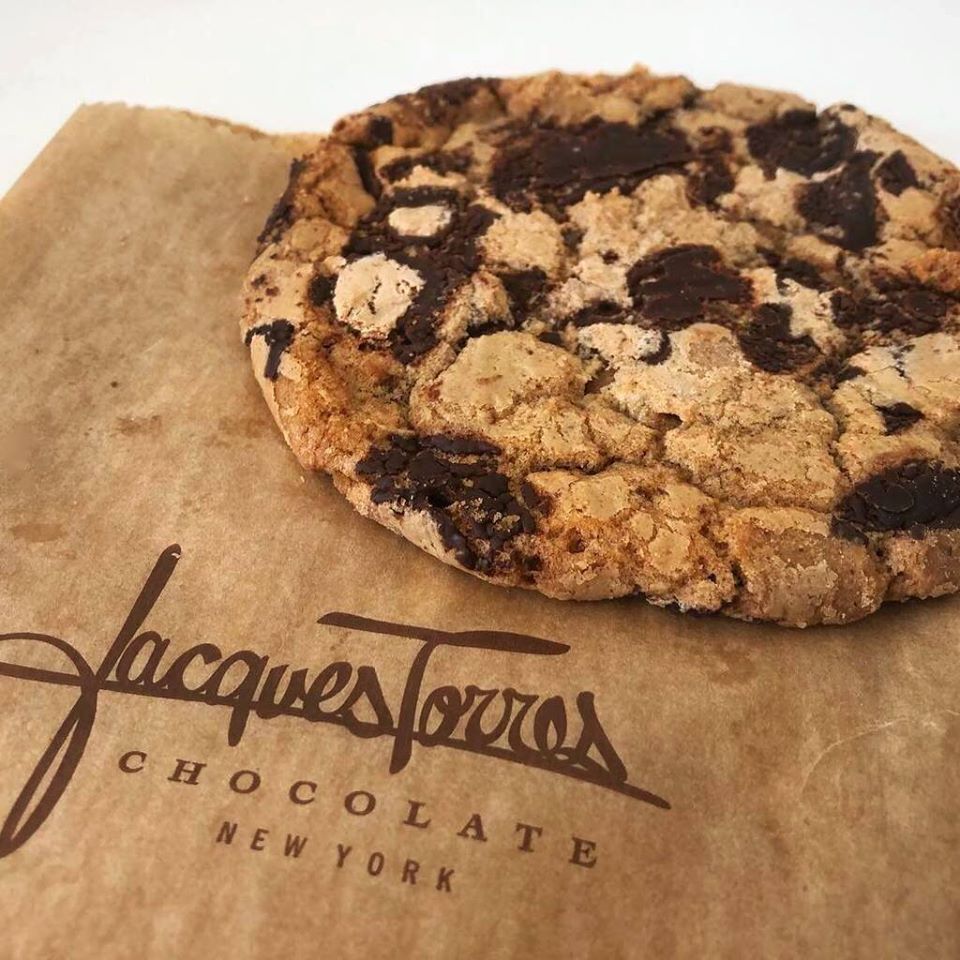 Right around the Dumbo area lies Jacques Torres Chocolate, a friendly business owned shop by Chocolatier Jacques Torres himself; one of the first business people to come to Dumbo from its industrial past to its renowned places to come to visit. This shop will meet all of your chocolate-loving desires, especially with the rich hot chocolate on a cold day. This place's architecture and inside seating give off a positive vibe that attracts all kinds of people who wait every day to share the same sweet experience as you.
12:00 p.m. – Swing by Times Square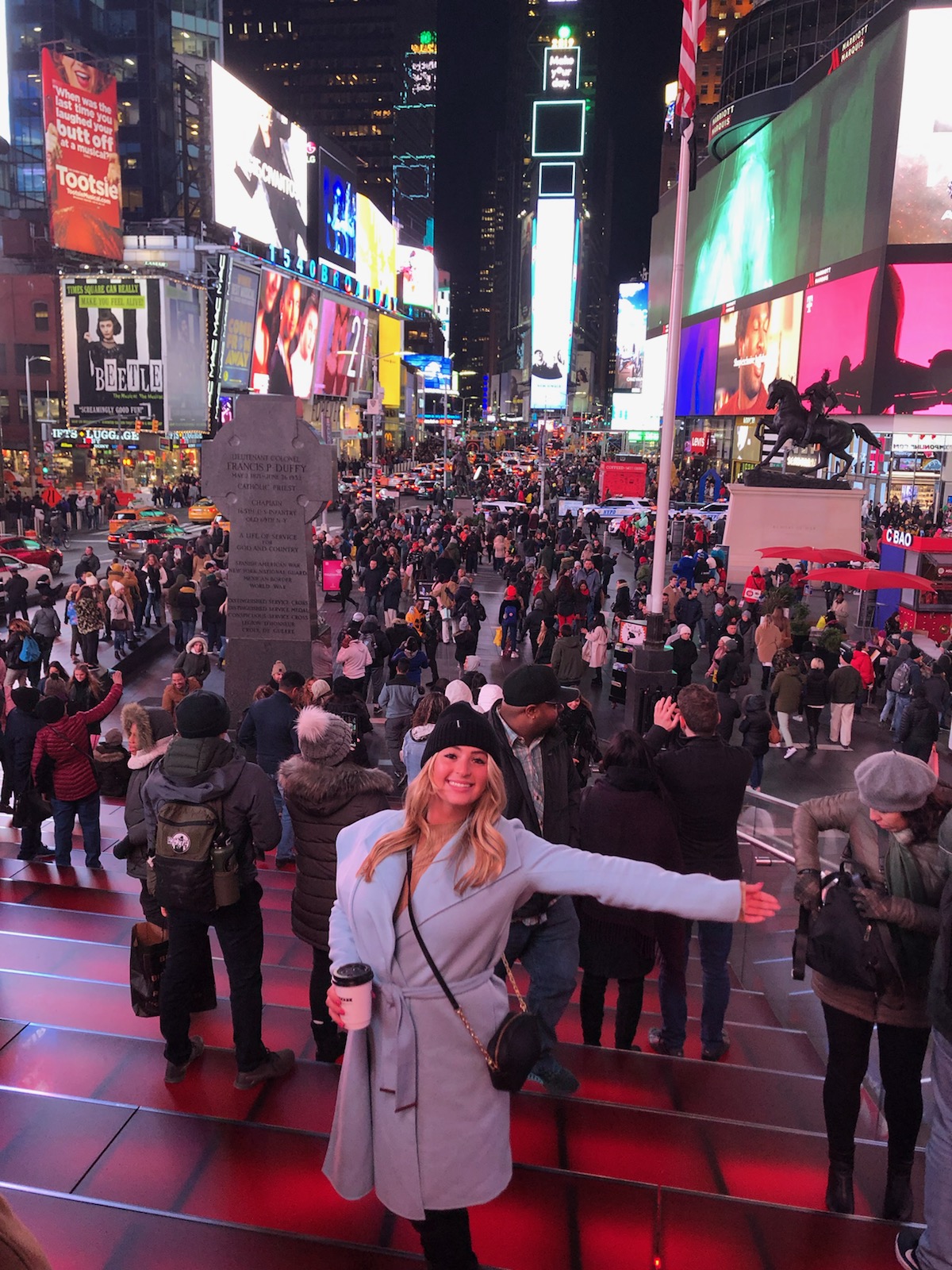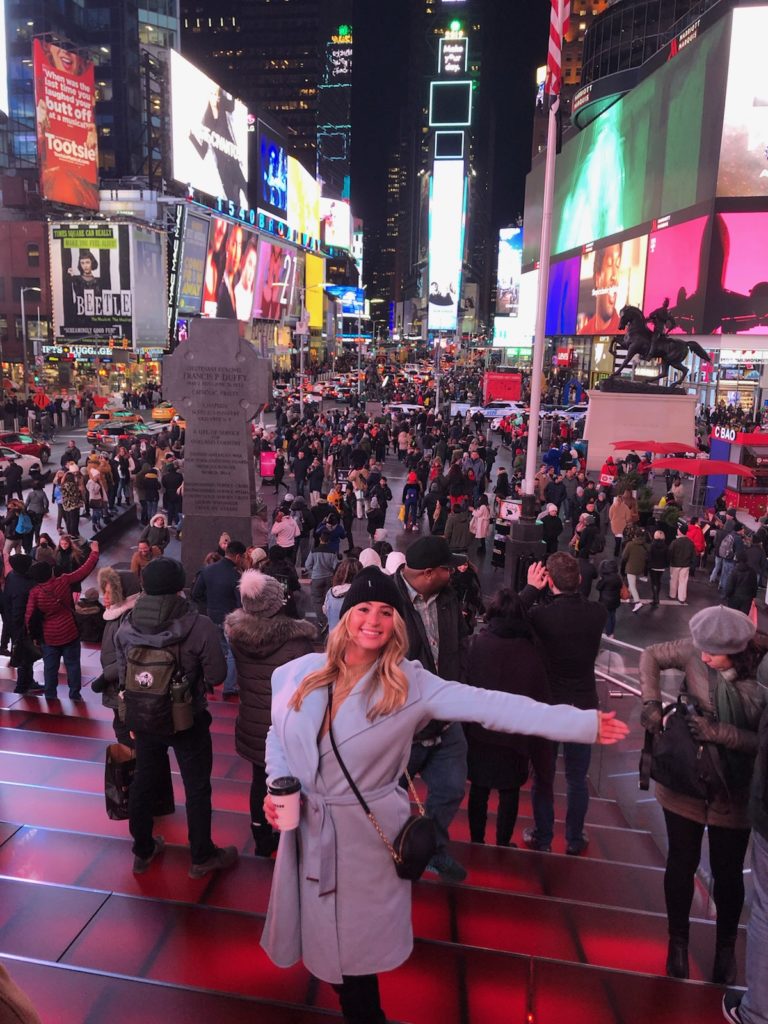 The chatter of the people walking by and the city's sparkling lights captures your attention when you walk on through. "As an advertising major, every moment spent in times Square is that of euphoria, as well as what feels a call to action," Florida State senior Daniel Engler said. "Times Square is an inspiration to me, and I hope to inspire others through my future in advertising, just as I have been awed with this particular location all my life." He couldn't have said it better than this. This particular location creates a feeling of awe as you walk on through noticing the Broadway shows, all different walks of life circling you, the huge glowing advertisements above you making you reach out, neck held high like a giraffe, and the places to eat and take pictures. This place, among all, produces energy so very captivating.
1:00 p.m. -See a sports events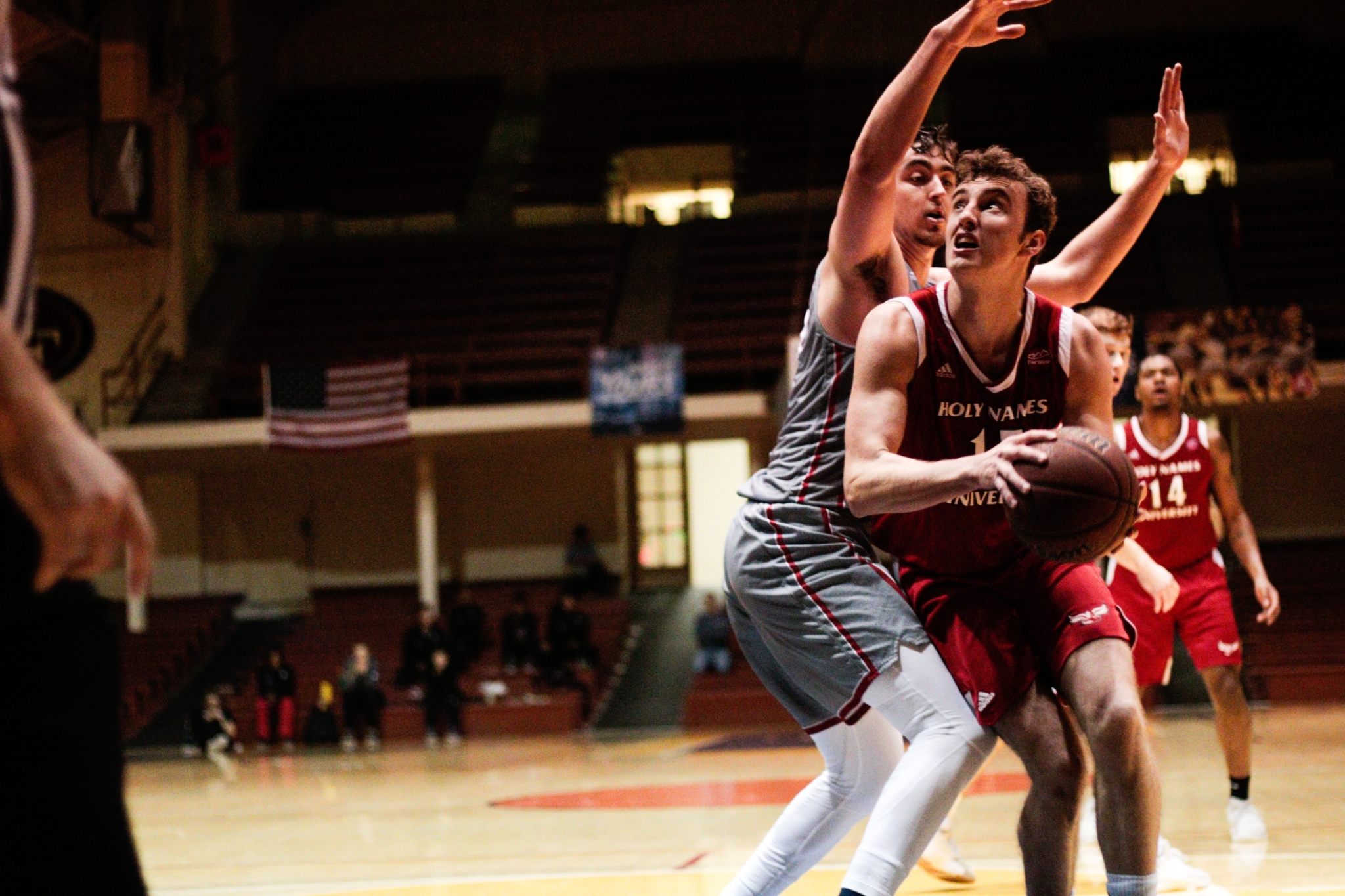 New York exists as home to some of the best sports teams and arenas to host them. All year-round, you can come to see a sports event at night where it's dark all around and the center of the court lights light up the arena up with so much eagerness to see who wins next. There are baseball games, ice hockey, football, tennis and my favorite, basketball. Your palms will be sweating as the heat of the game intensifies.
2:00 p.m. – Next stop, Little Italy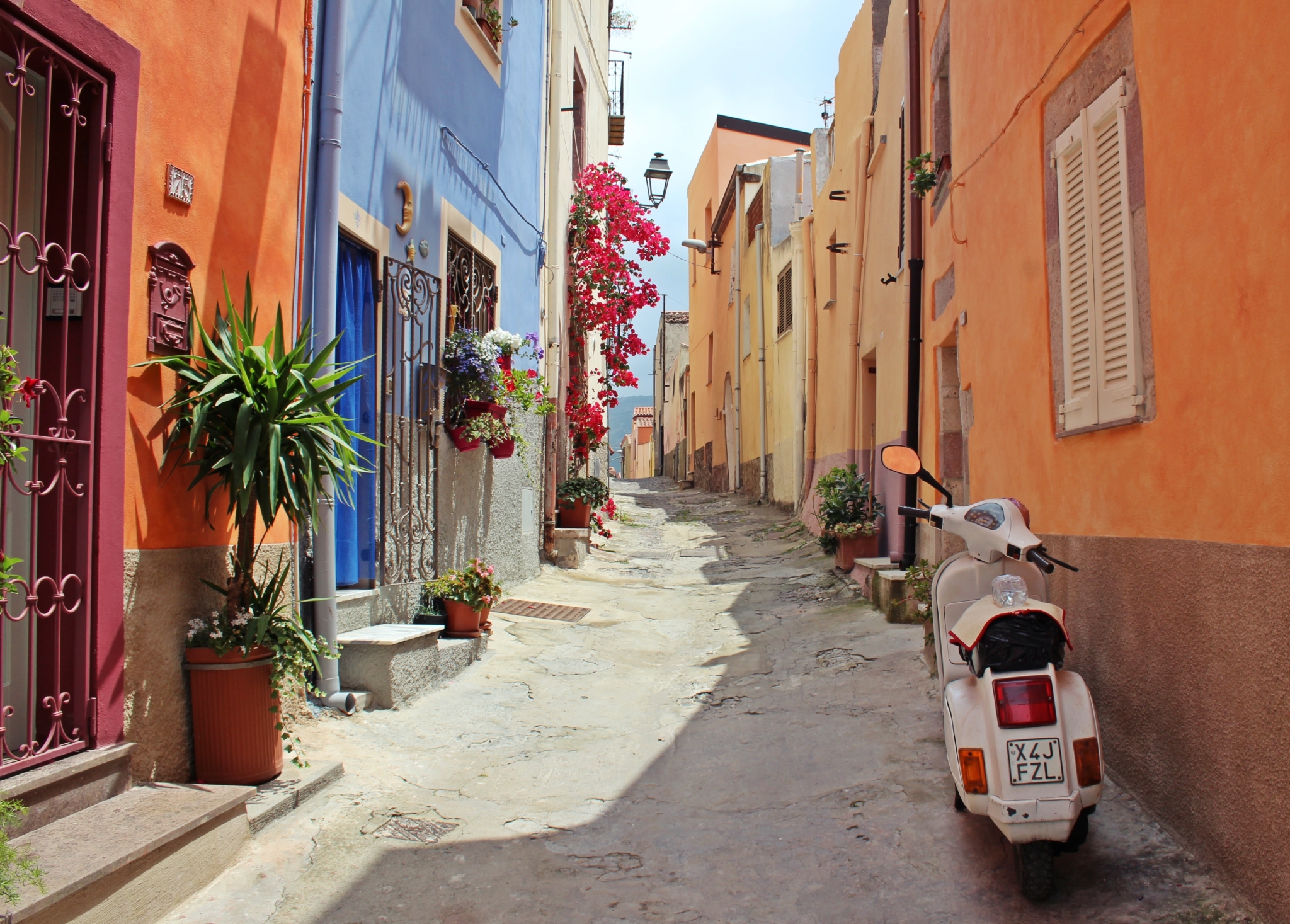 If you have time in New York, you have to give these two places a go on your bucket list to go and check off. Right across the street from Chinatown you have a little country, packed with culture, all by itself sitting on just a couple of blocks. As you walk through, you have the Italian colors on the buildings and flags in the air welcoming you. The shops and restaurants radiate good vibes and with some research, you can pick the best Italian food in all the land. The inviting Italian way of life will have you grinning from ear to ear.
3:00 p.m. See sports events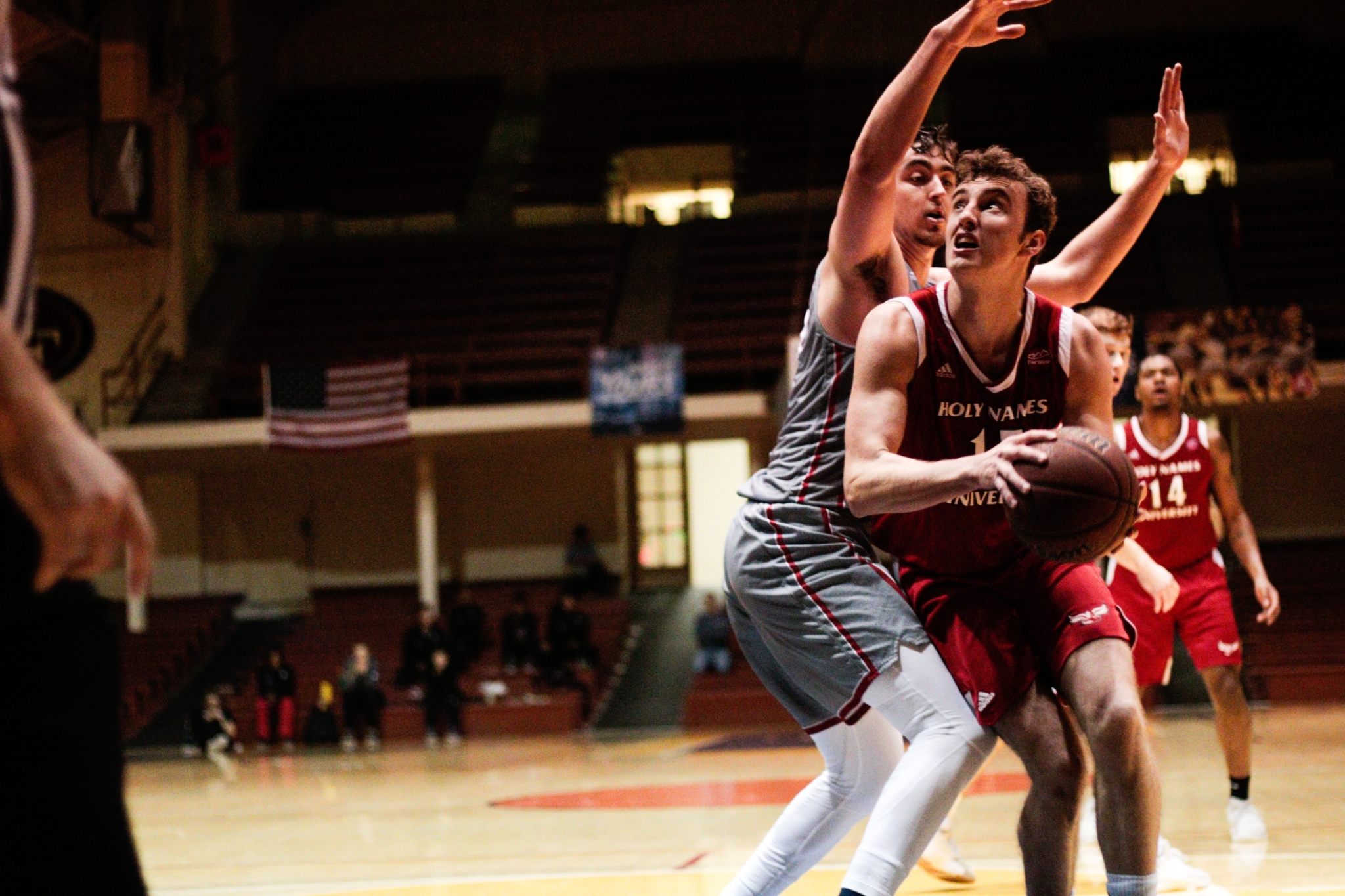 New York exists as home to some of the best sports teams and arenas to host them. All year-round, you can come to see a sports event at night where it's dark all around and the center of the court lights light up the arena up with so much eagerness to see who wins next. There are baseball games, Ice hockey, football, tennis and my favorite, basketball. Your palms will be sweating as the heat of the game intensifies.
4:00 p.m. – Chinatown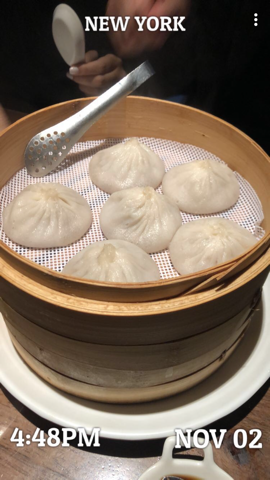 Chinatown has all the Chinese culture you have been looking for in just a street or two. incredible how much they can make you feel like you are actually in China by incorporating food, shopping, and architecture within a block or two. You cannot go to Chinatown and not have their delicious mouth-watering Dim Sum. The dumplings, pressed lightly together, contain your choice of meat or vegetable and hits the spot when dipped in the freshly made soy sauce vinaigrette. The taste will never leave you.. As you look up you can see Chinese flags and advertisements all around you.
5:00 p.m. – Klompching Gallery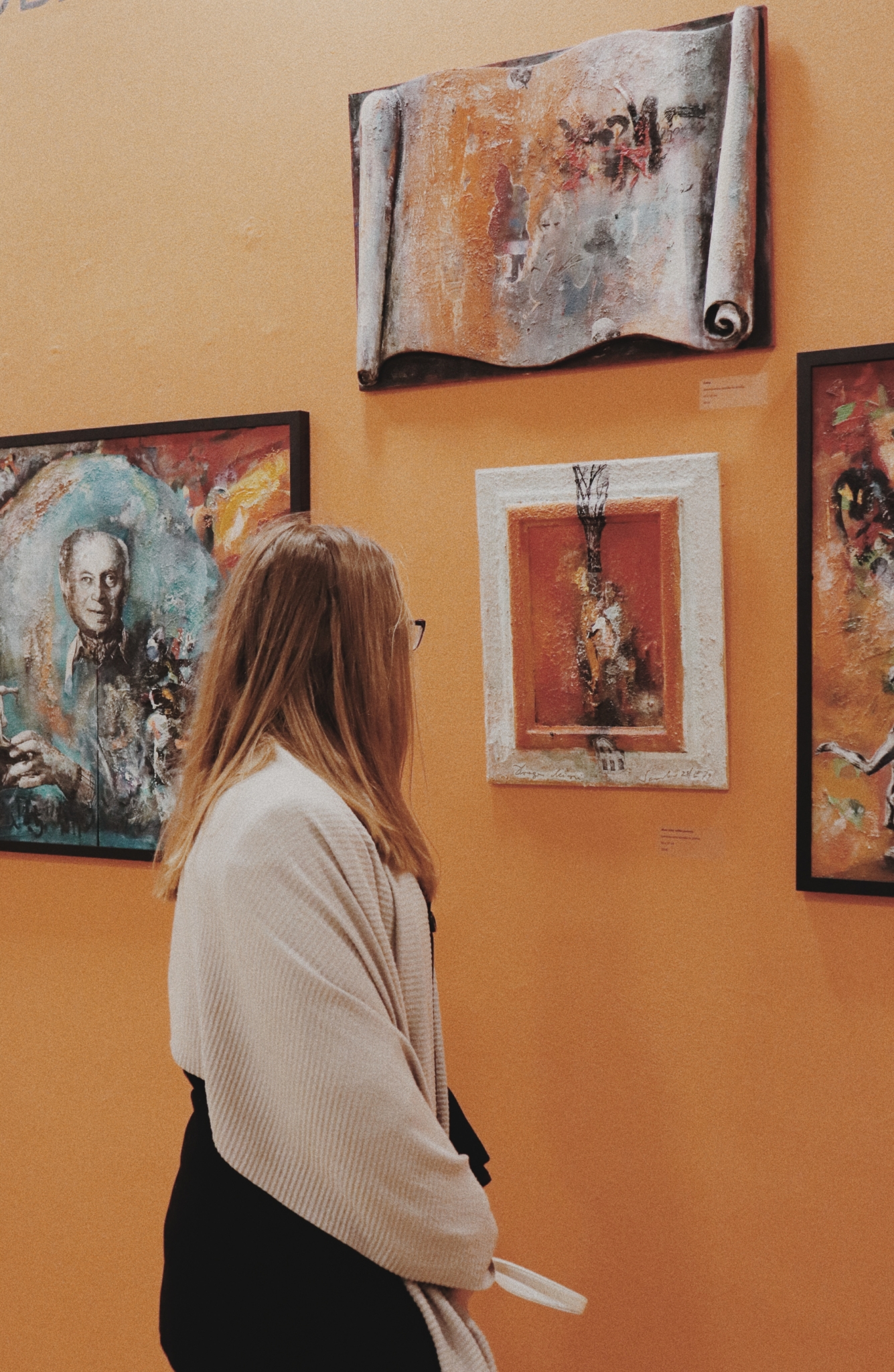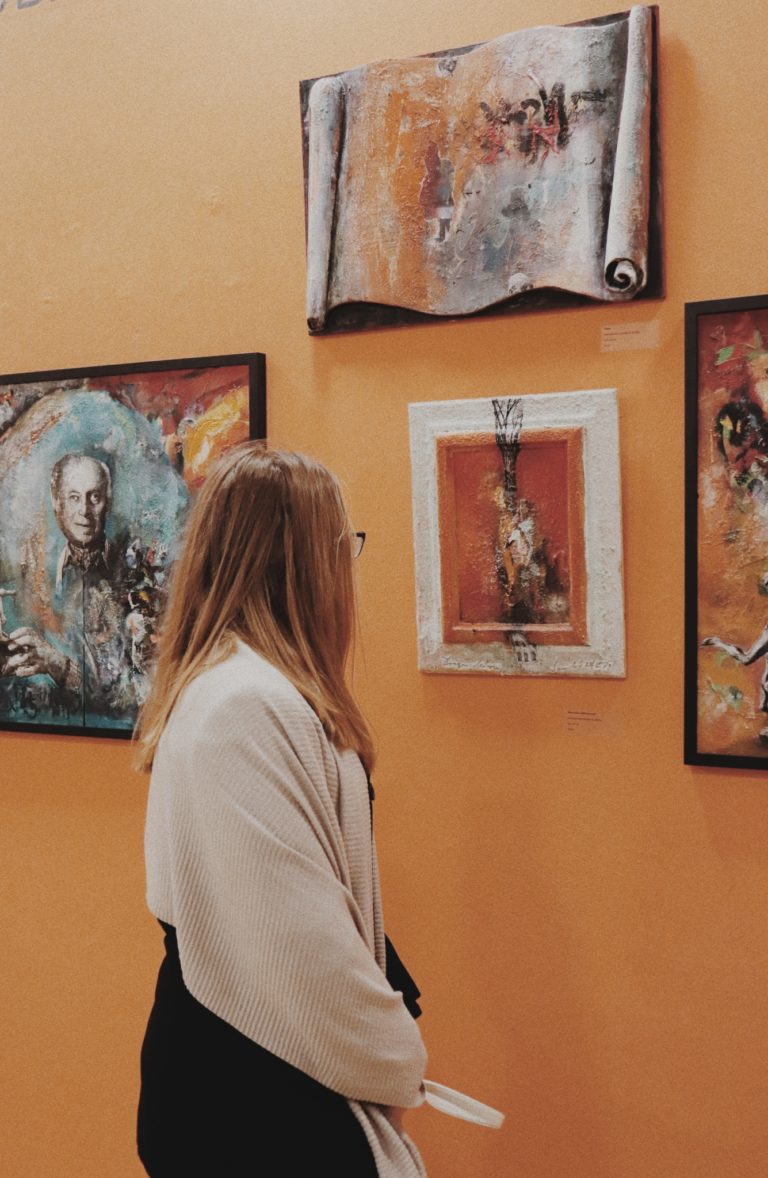 Dumbo's transformation into a residential neighborhood welcomed criticism from artists who saw it as an impending tourist attraction. Nevertheless, it remains part of the historic means of the city. The unique Klompching Gallery exists as one of the dozen or so exhibition spaces that show off the contemporary beauty of Dumbo through photography. Most of the artwork made on canvas shows a variety of colors based on a black background giving it a pop of vibrancy. I don't want to spoil the art in all its beauty, but go check it out. The place opens from November 14, 2019, to January 10, 2020, from 6-8 pm.
6:00 p.m. – Mr. purple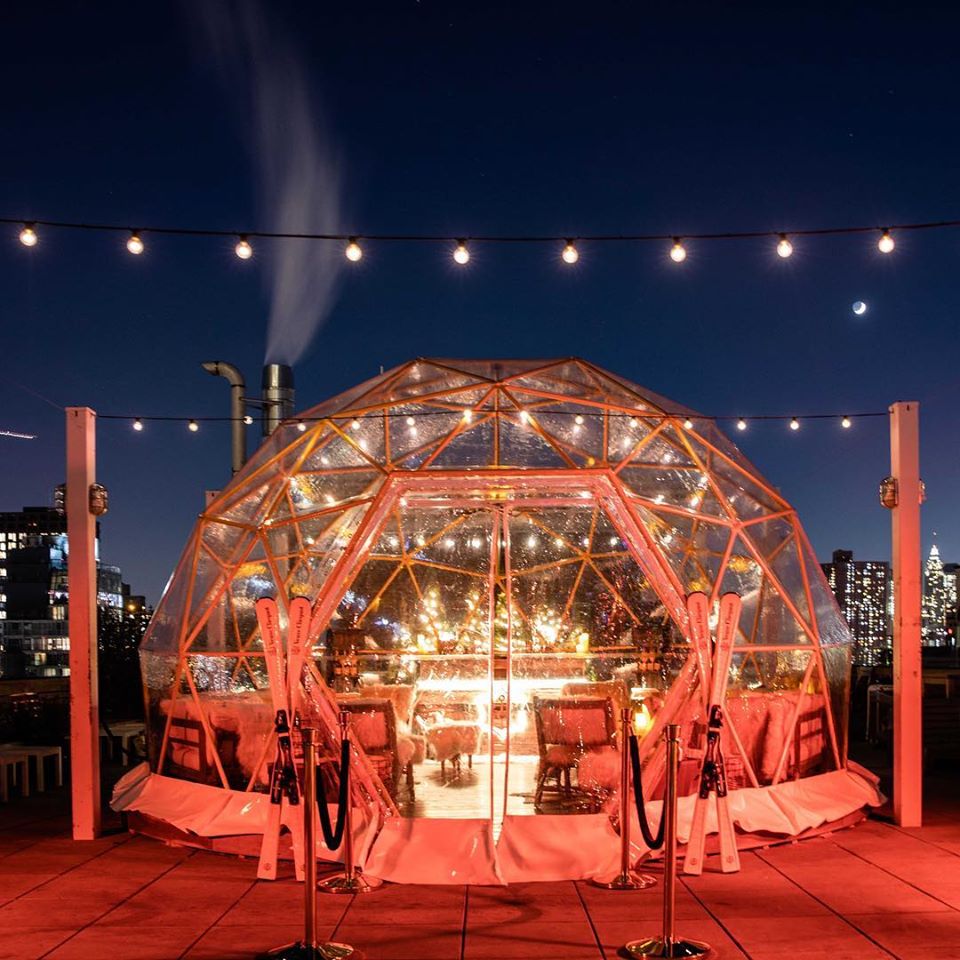 Mr. Purple, a rooftop bar and restaurant located on the 15th floor of Hotel Indigo Lower East Side, captures a vibrant and aesthetically pleasing artistic spirit. It has comfortable squishy couches to grab your drink, relax and enjoy the view or tables to go enjoy some craft beers, wine offerings and highlighted market-fresh ingredients in their delicious foods. Their signature dish made fresh ripe tomatoes, savory chicken, bacon, yummy blue cheese and a diced hard boil egg in their cobb salad.
7:00 p.m. – Move your way onto the Subway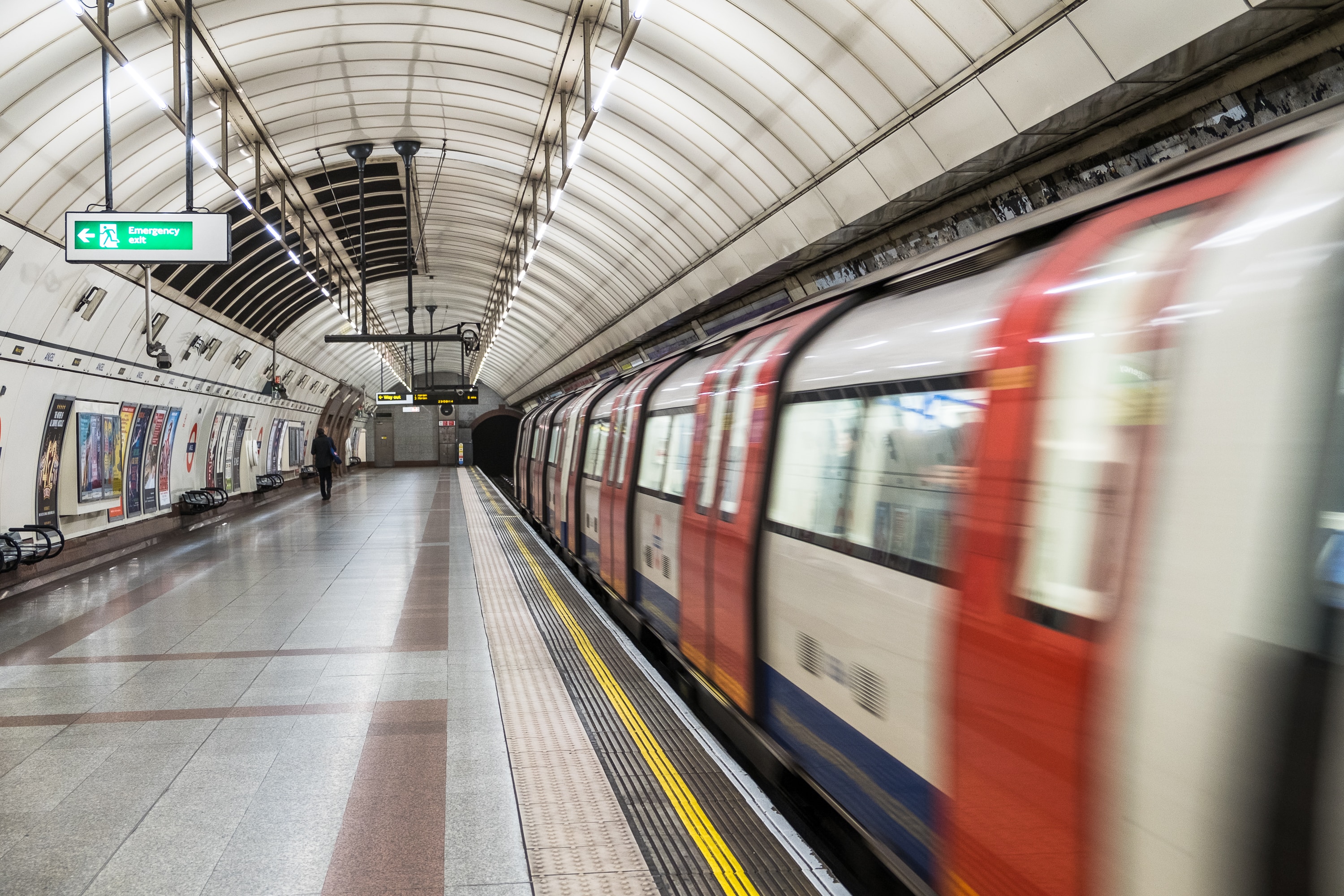 It seems like a city underground the actual streets above you. To get from place to place for only about $2.70, you get your metro card and get on the subway to experience new things. If you get lost you can always ask the people around you, the people react pretty friendly. On the subway itself, the electronic destination codes tell you what stop to take and how many stops your location exists in approximation from where you are. These codes help during times of confusion, which will happen. The subway located underground and has its own personality. Sometimes artists and musicians will paint or play music to make that extra dollar.
8:00 p.m. – Statue of Liberty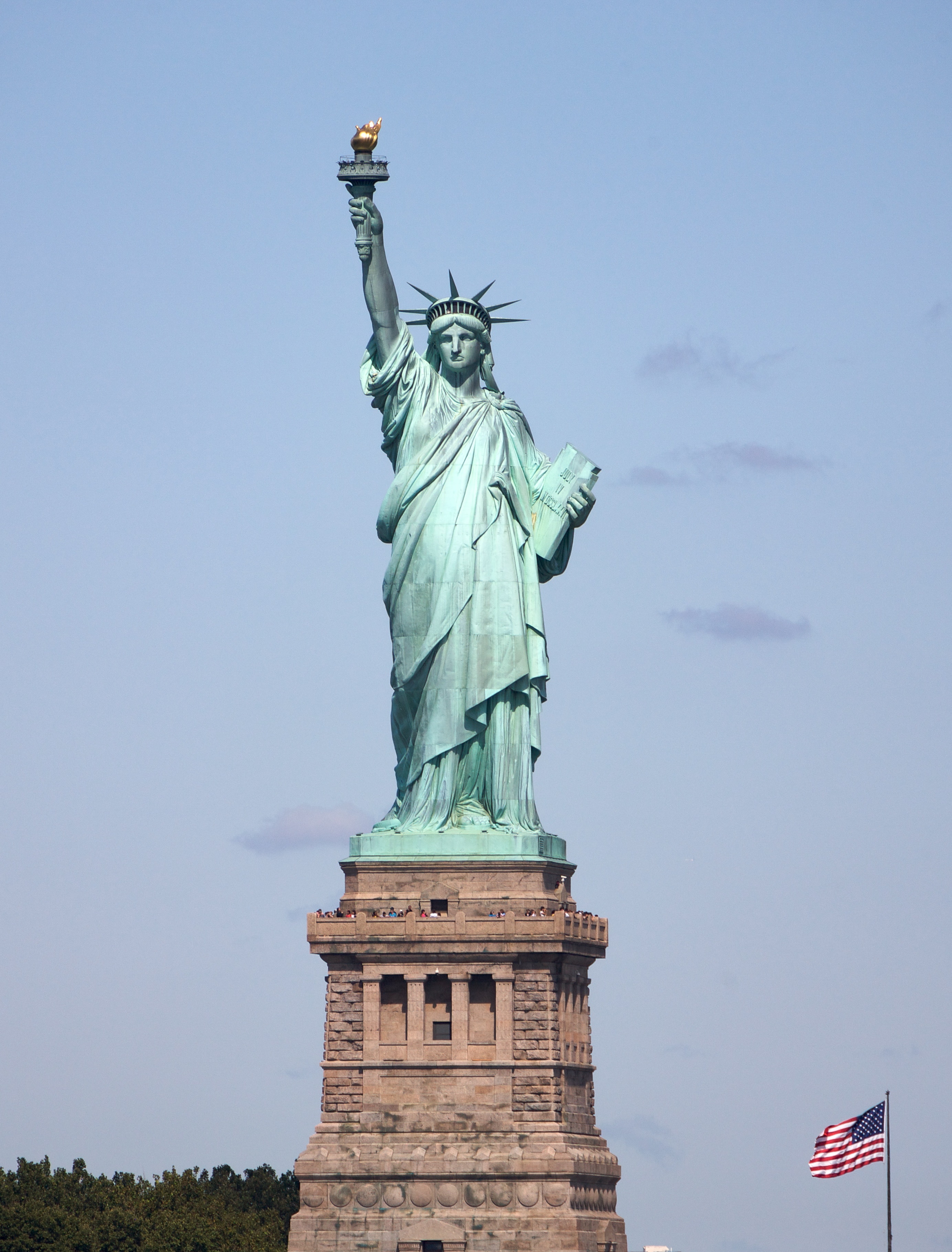 You can see the Statue of Liberty from the Uber or Taxi you took into town but nothing beats seeing the height and mass of it in person. Especially as the sun sets down. The sky looks like cotton candy and the water that the statue stands on reflects it nicely. You can see in the background of the statue the famous bridge and the city skyline. The spot feels like the perfect place for a kiss from your significant other so sweetly in a romantic place. America's best-known treasures.
9:00 p.m – Back to Time Square for a show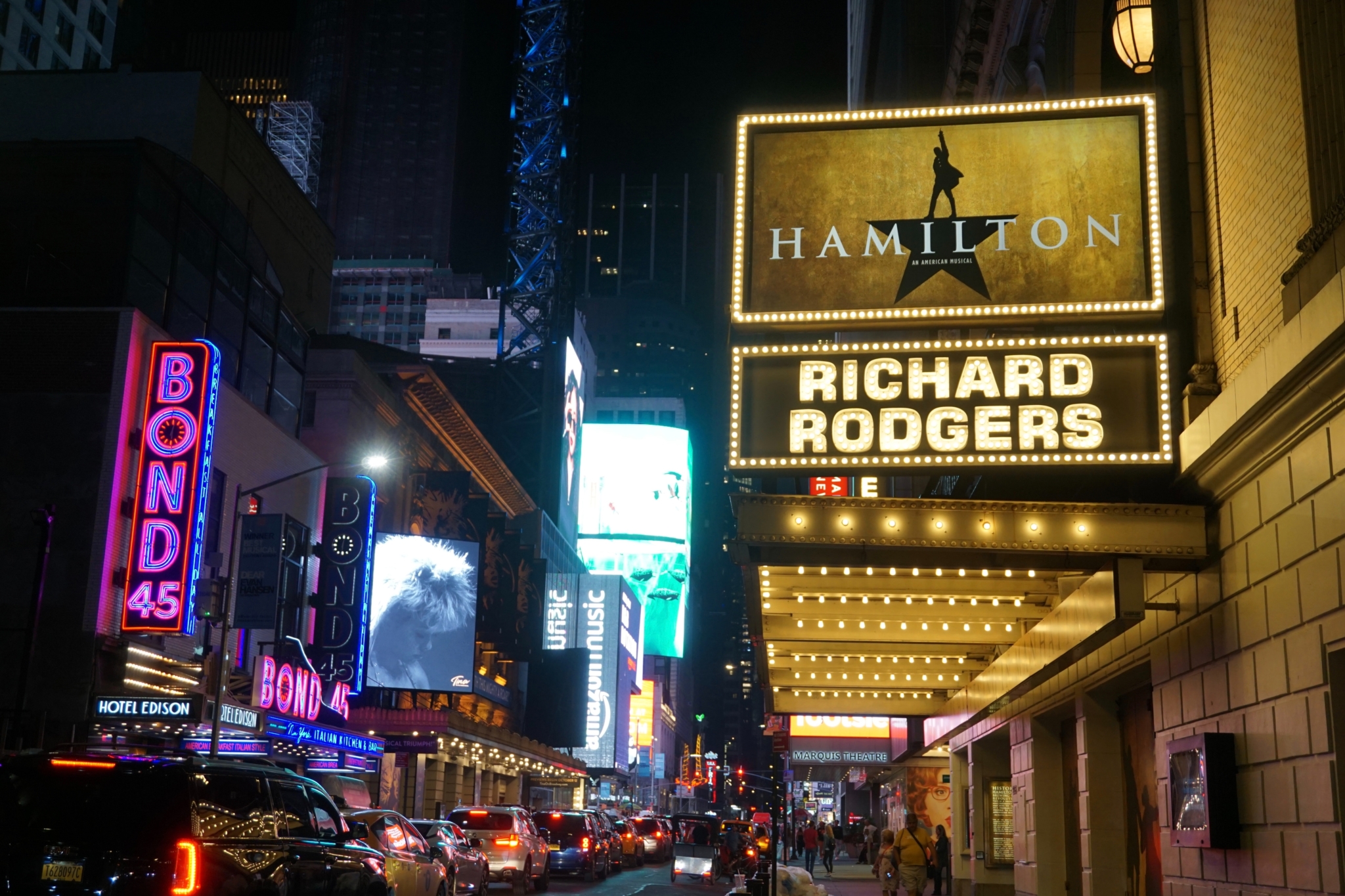 The cool thing about this place you will be excited to know has inexpensive tickets, but with a twist. They put all the shows on a rotation list and you might not know what show you will see, but the experience makes it unique and it's inexpensive. If you don't know what you like, look up and you might find one you really want to see. The popular ones listed, Wicked, Mama Mia, The Lion King, and The Phantom of the Opera put your imagination and creativity in for a ride. Instead of going online to buy the tickets, go to the box office right before it starts as they usually have some discounts. Shh, don't tell anyone my secret.
10:00 p.m. – Jazz Clubs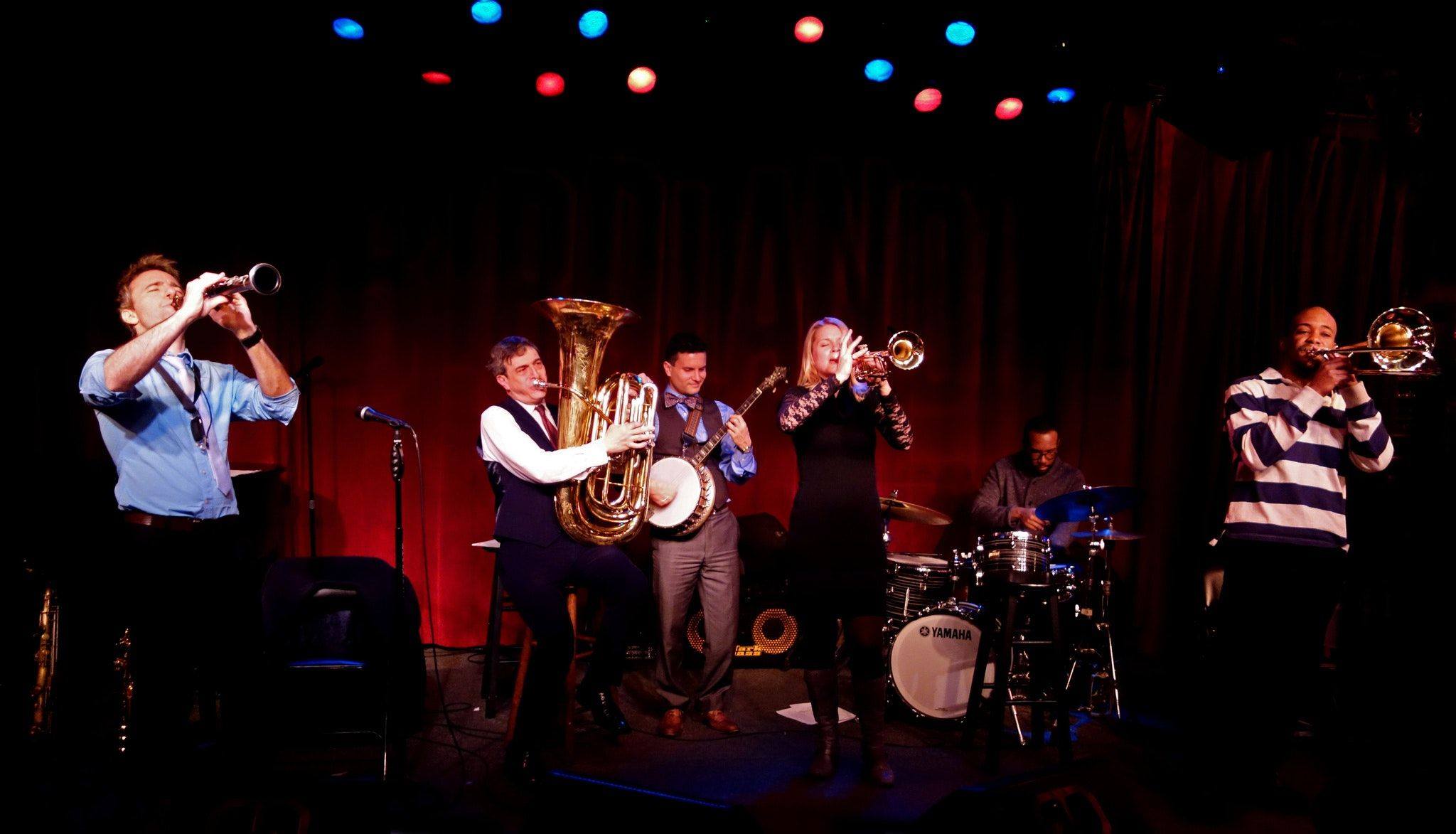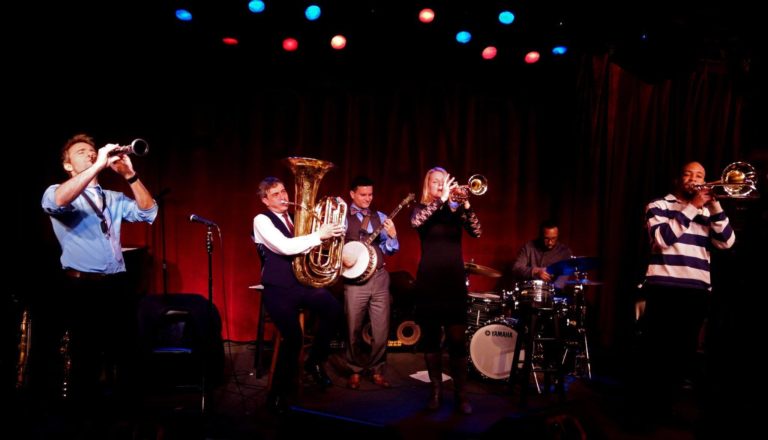 If you enjoy some great relaxing music and a nice cold beverage, then these jazz clubs will have the funk flowing right through you. Some of the best-rated Jazz clubs in New York so far have been Birdland Jazz Club in New York, New York. This genre of American music originated in New Orleans. The music characterized by its strong meter, tone colors, and techniques has everyone with the jaws dropped. Raise your drink and salute the brand as the band plays their hearts out for a great crowd.
11:00 p.m. – A Comedy show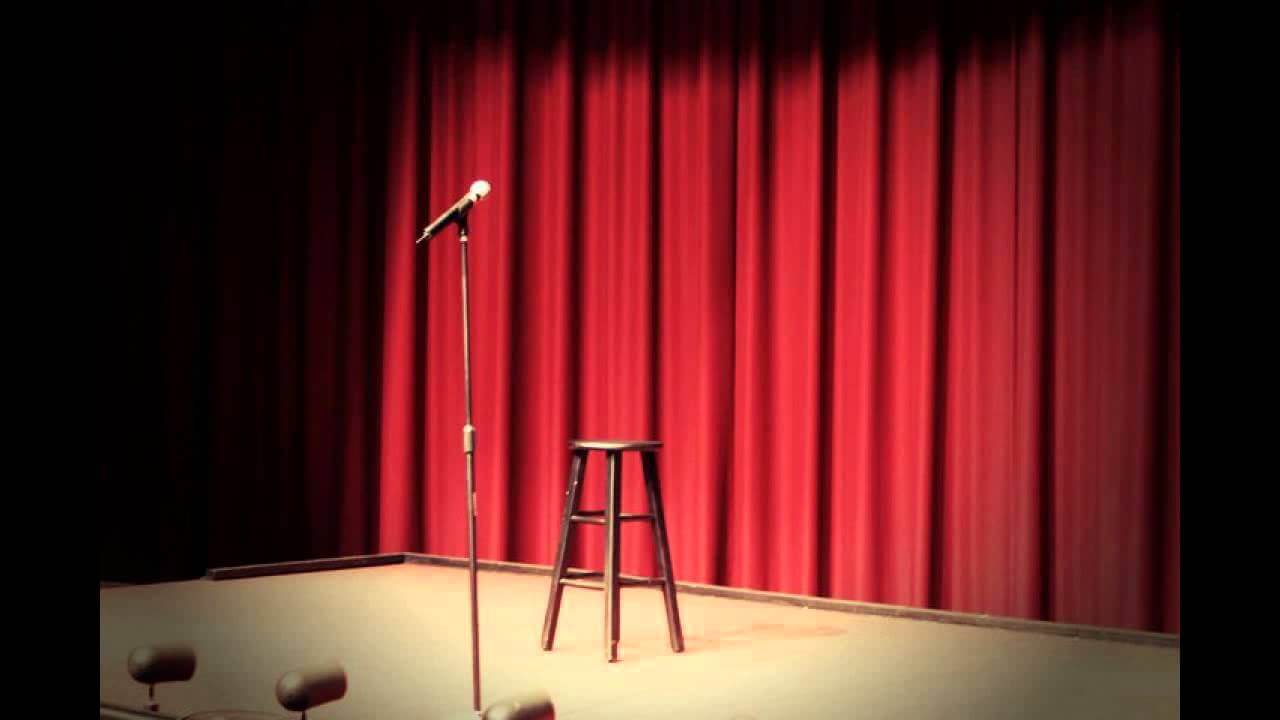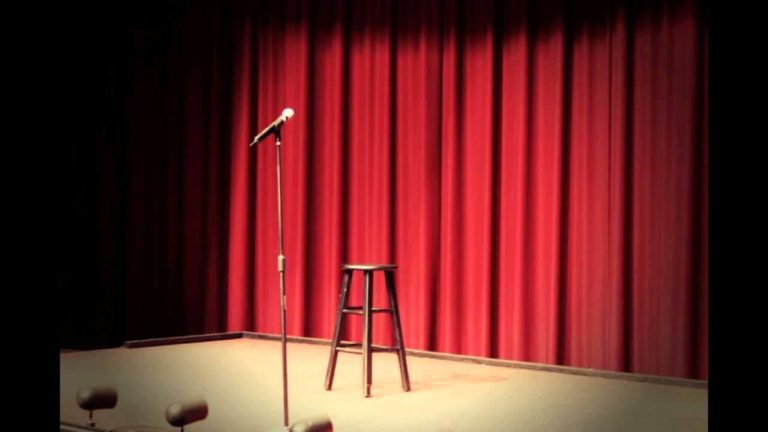 If you love a good laugh, you can attend a free show with the purchase of a drink or some snacks and it will be worth your wild. When you walk in you sit down with your friend or family and there are about less than 10 comedians that come in to entertain you. You can find them all over the city of Brooklyn and they are hilarious. It will give you and your friends a joke to remember for days as you laugh so hard your tummy hurts.
12:00 a.m. – Night Time Bus Tour
Don't fret if you didn't get to see everything you wanted to check off your bucket list in one day. Manhattan transforms into a city of bright lights as soon as the sun sets. To avoid all the crowded people on the streets bumping into you at every cost, take a ride on the New York Double-Decker Bus Night Tour. You can see all of the NYC landmarks from the open fresh air on the top of the double-decker bus with your family, friends or loved one. The bus makes it easy and a super convenient way to see the nightlife of the city from a comfortable seat.
1:00 a.m. – Markets all around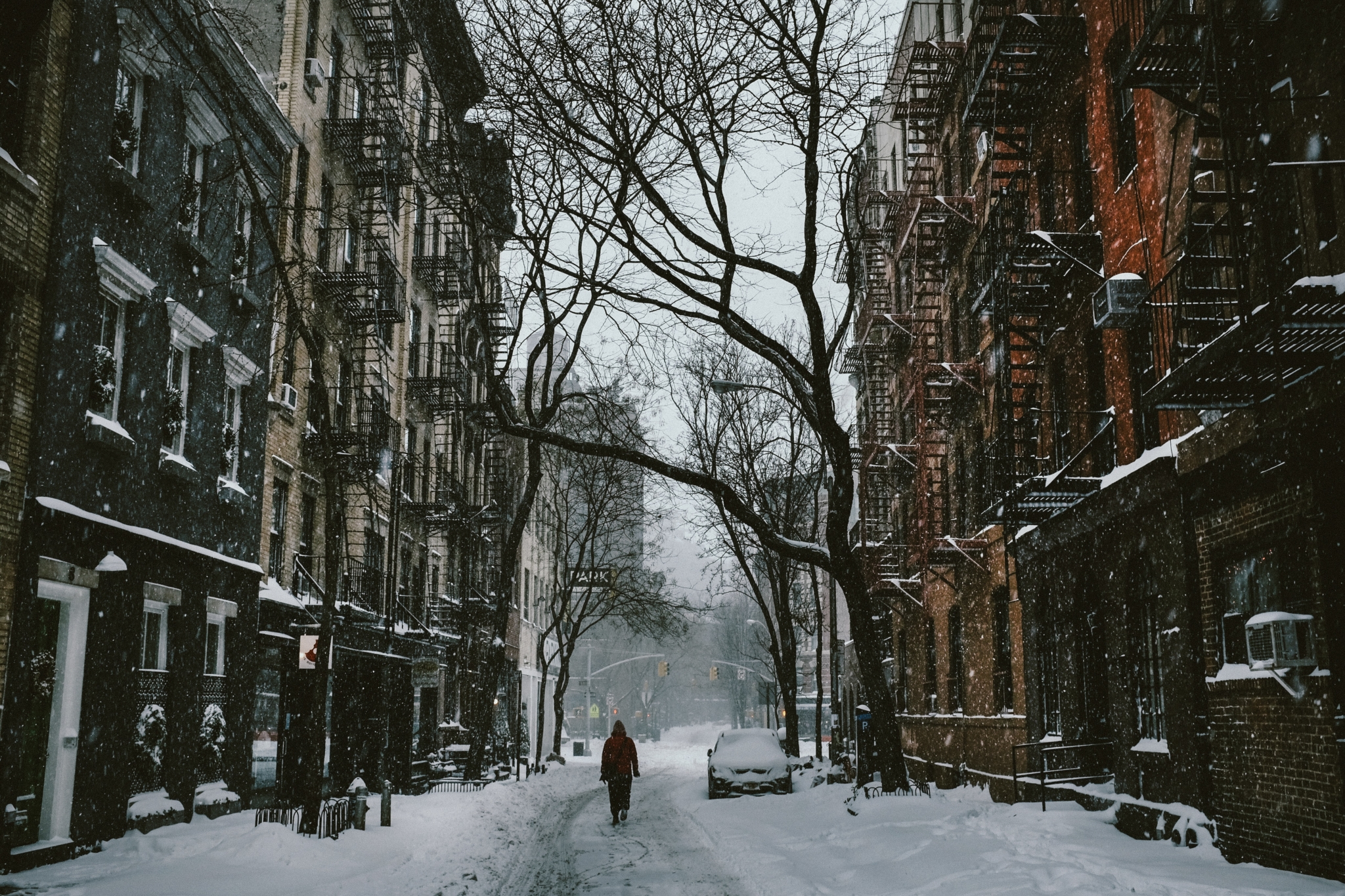 In NYC, you don't have to spend a lot of money to eat well and enjoy some of the most- tastiest foods. There are so many fun places to go and check out. The Greenwich village has neighborhoods that are known for the brownstone, cobblestoned streets, and different yet trendy restaurants. It makes going to these outdoor markets really exciting because you are surrounded by beautiful scenery. The Essex Market has casual dining where you and sit down for a nice intimate conversation. Union Square has Windfall Farms where they have a delectable selection of triple-washed certified organic greens to choose from.
2:00 a.m. – Take a stroll in the night time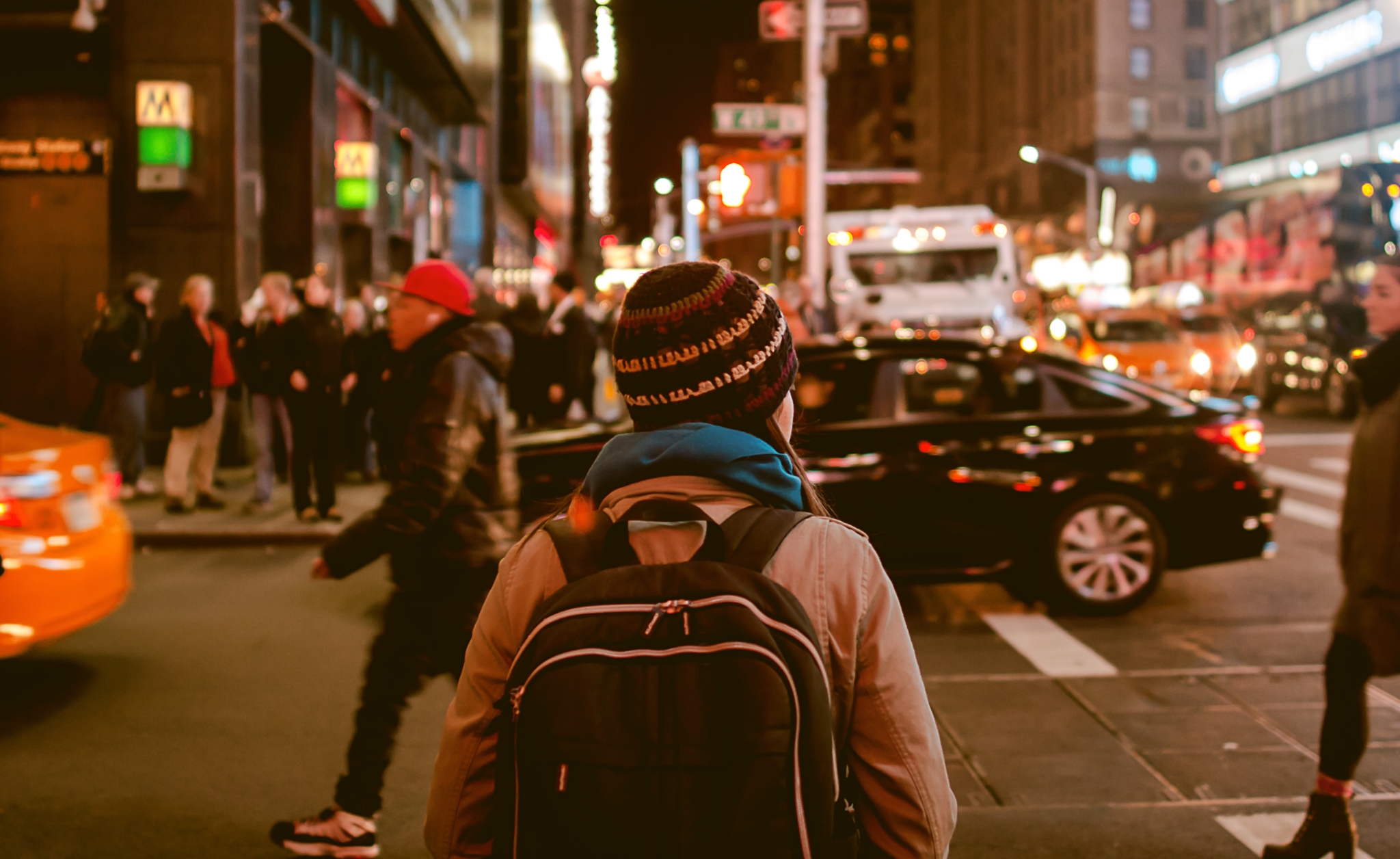 With people walking all over the city at all times of the night you will meet people and see new things at all times of the day, and especially at night. Hold hands with your significant other as you both take a nice walk throughout the city. Sometimes the best thing to do is nothing at all. Free your mind and let your spirit fly as you both point all the quirky and amusing things you see throughout the city at night.
3:00 a.m. – Le Bain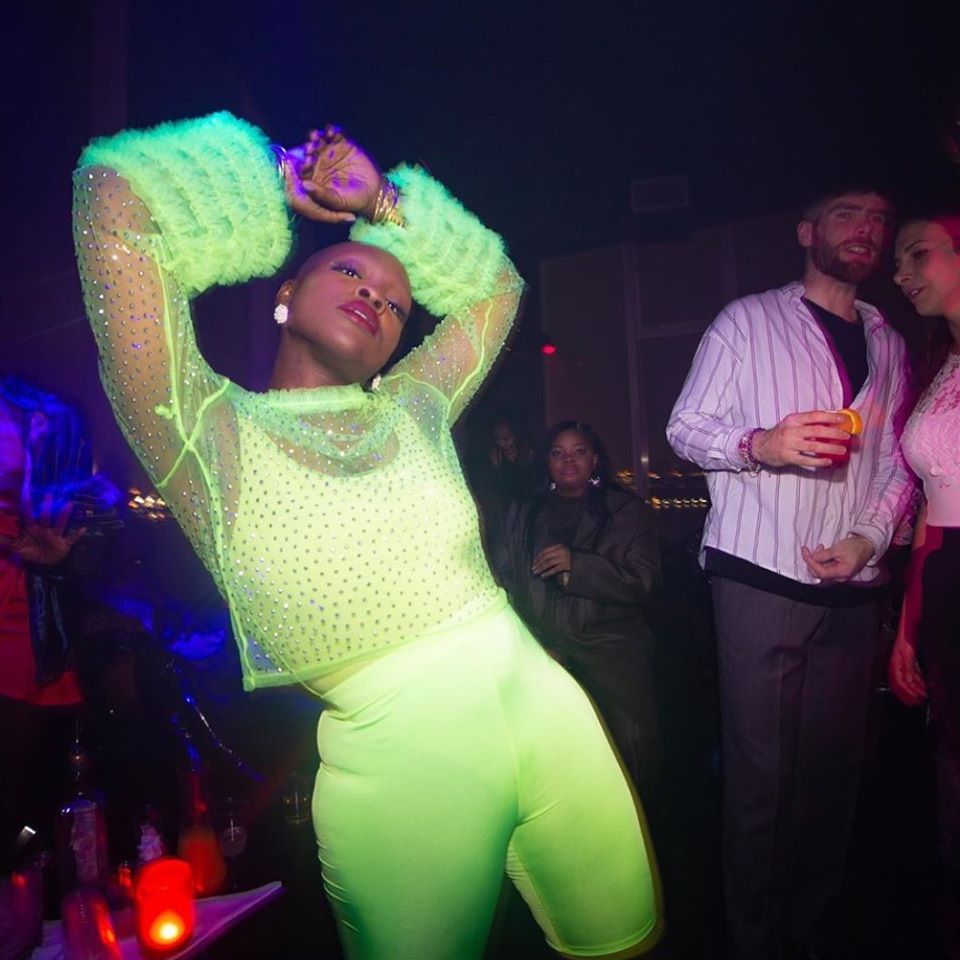 Stop your search because at this time of night Le Bain has that good time with some friends when things come alive. "New York's hottest club is Le Bain. This place has everything! Music that loops for an eternity until the club Is sucked into a void of nothingness, a gay man dressed as sexually- submissive pirate who sways in the middle of the dance floor all by himself, and a coat check attendant who forces you to take off your coat in 30- degree weather, and Carter Montgomery," Florida State senior Tyler Peterson said. If this doesn't make you want to go experience new things in a place that will either, make you want to drink or make you want to buy someone a drink, then you surely will miss out on a great adventure. Go check this spot out and come back with some laughable moments to share with others.
4:00 a.m. – 99 cent pizza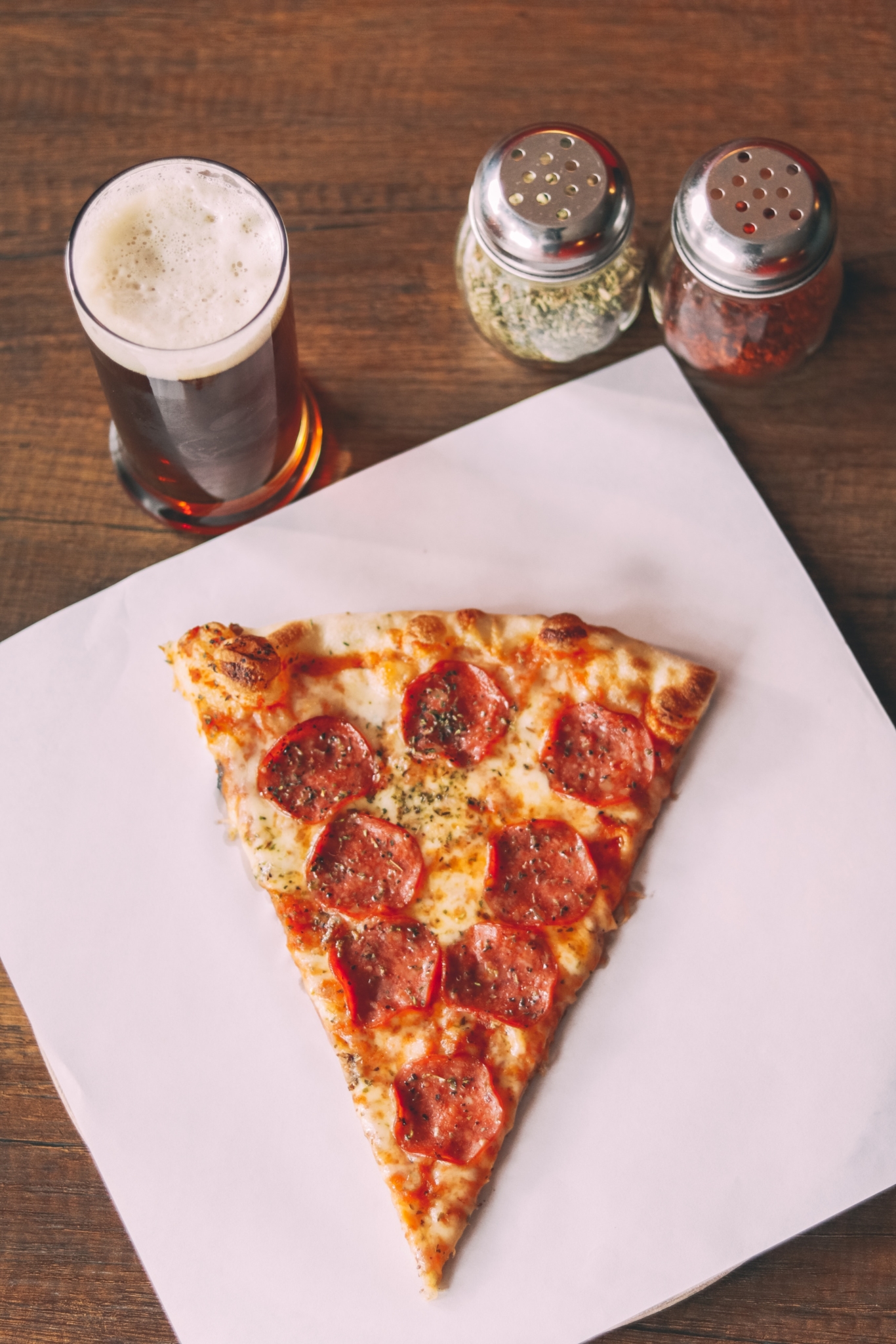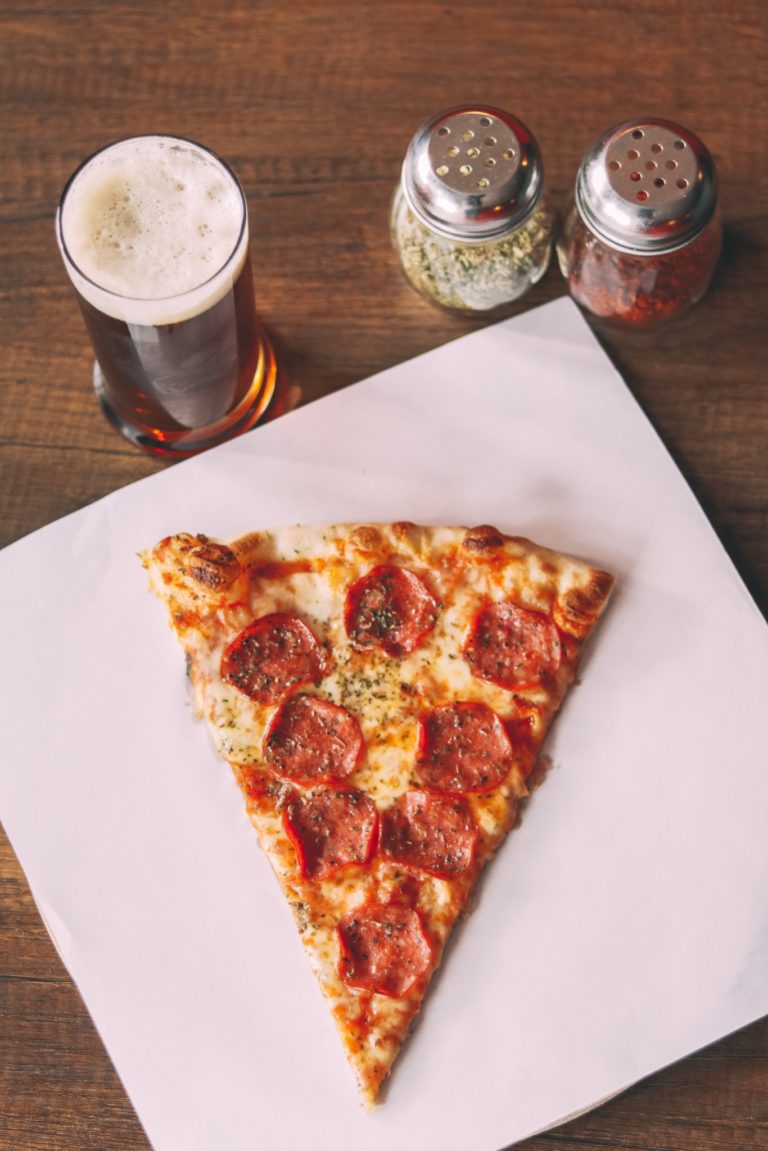 One of the perks about being in the city that never sleeps lays the pizza doesn't either. It waits for your arrival. The usual cost for a huge slice of pizza in the city might be about eight dollars or so. All around the city, there are signs that blink in red letters, "99 cent pizza" so it will bring your attention to not miss it. The price and taste brings a college kid's dream to become reality and really anyone who's tummy rumbles from their drunk late-night munchies.
5:00 a.m – Walk the Brooklyn Bridge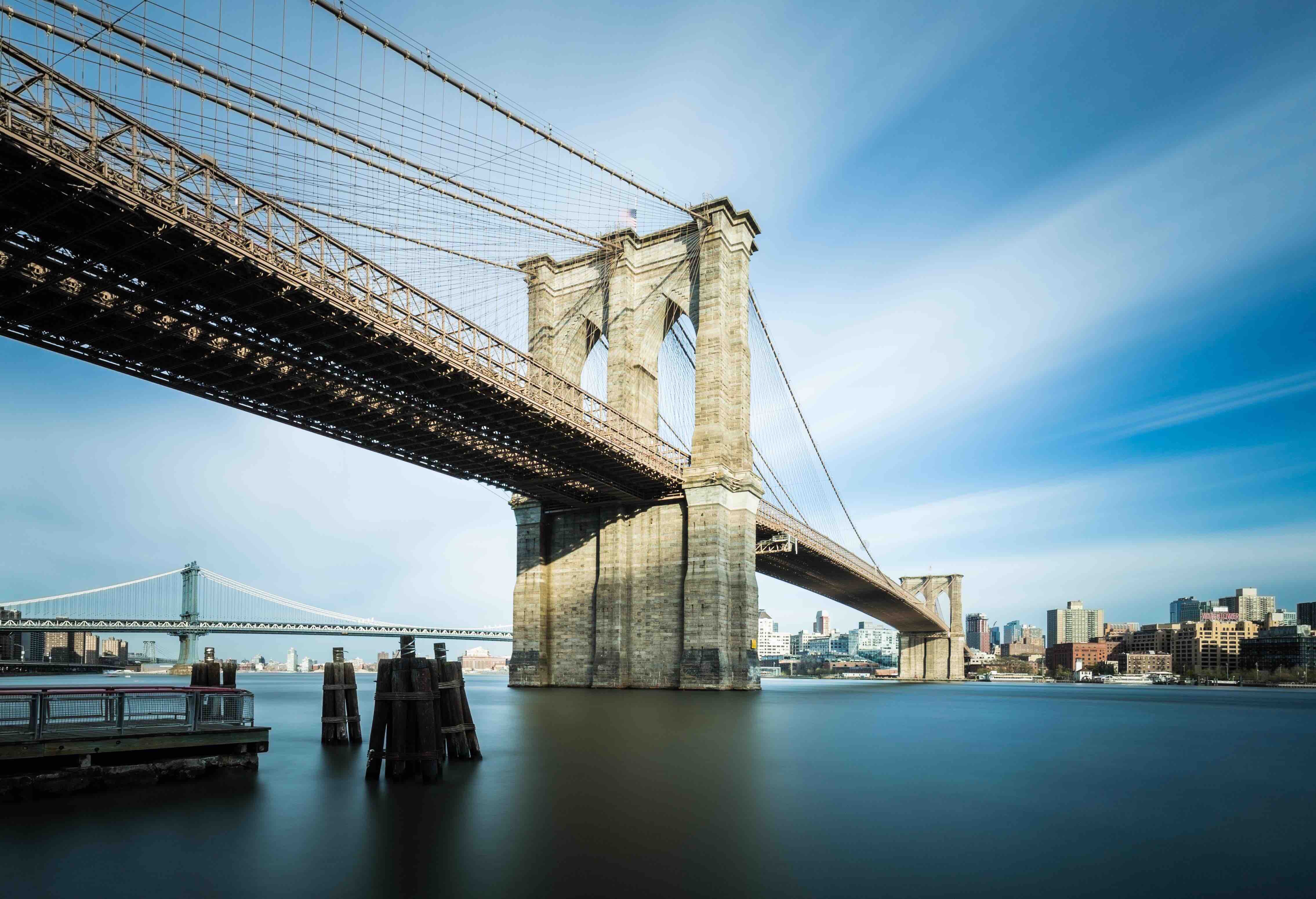 The bridge opens 24 hours of the day and generates a photo-taking must if you love sight-seeing. This landmark exists as one of the most famous bridges and exists as a tourist attraction people rave about. The views look spectacular and worth your while to go and check out. It overlooks the city where the bright lights shine throughout the corners of the bridge.
6:00 a.m. – Go hop into a random bar and meet people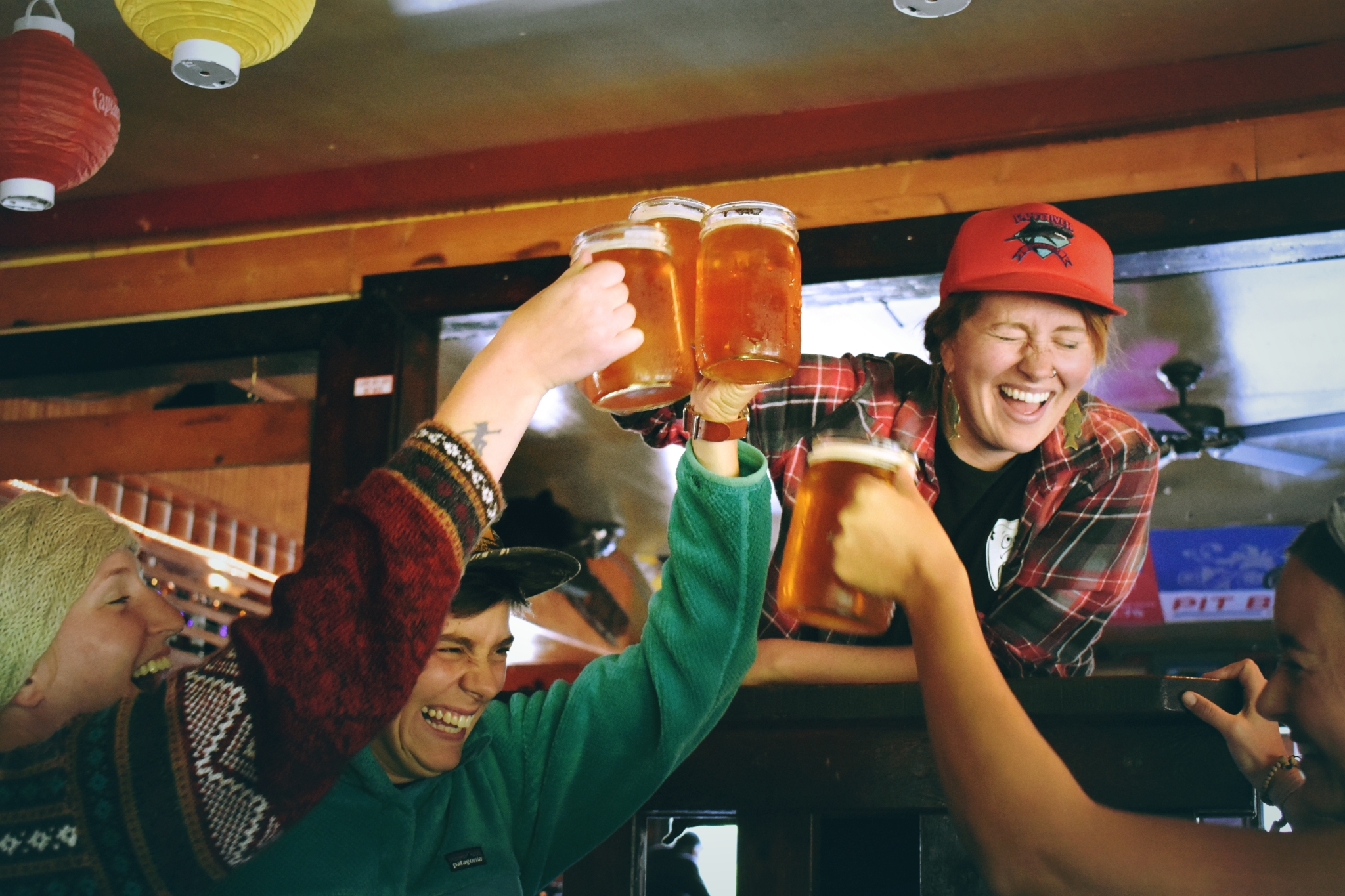 When you least expect it, you find the most extraordinary things around you. Jump into a random bar for a drink and start a conversation with someone. Today's world is about communicating and networking. There happens to be nothing like a great conversation. It might lead you to go see and experience something new and exciting you never knew you would have wanted to go do.