Some roommates love to play rap or metal music during quiet study hours. Others like to have their "friends" over on the night before a big exam. Luckily, New York University is near plenty of coffee shops where you can get your work done.
Check the 10 best coffee shops around NYU for you to get your work done.
1. The Bean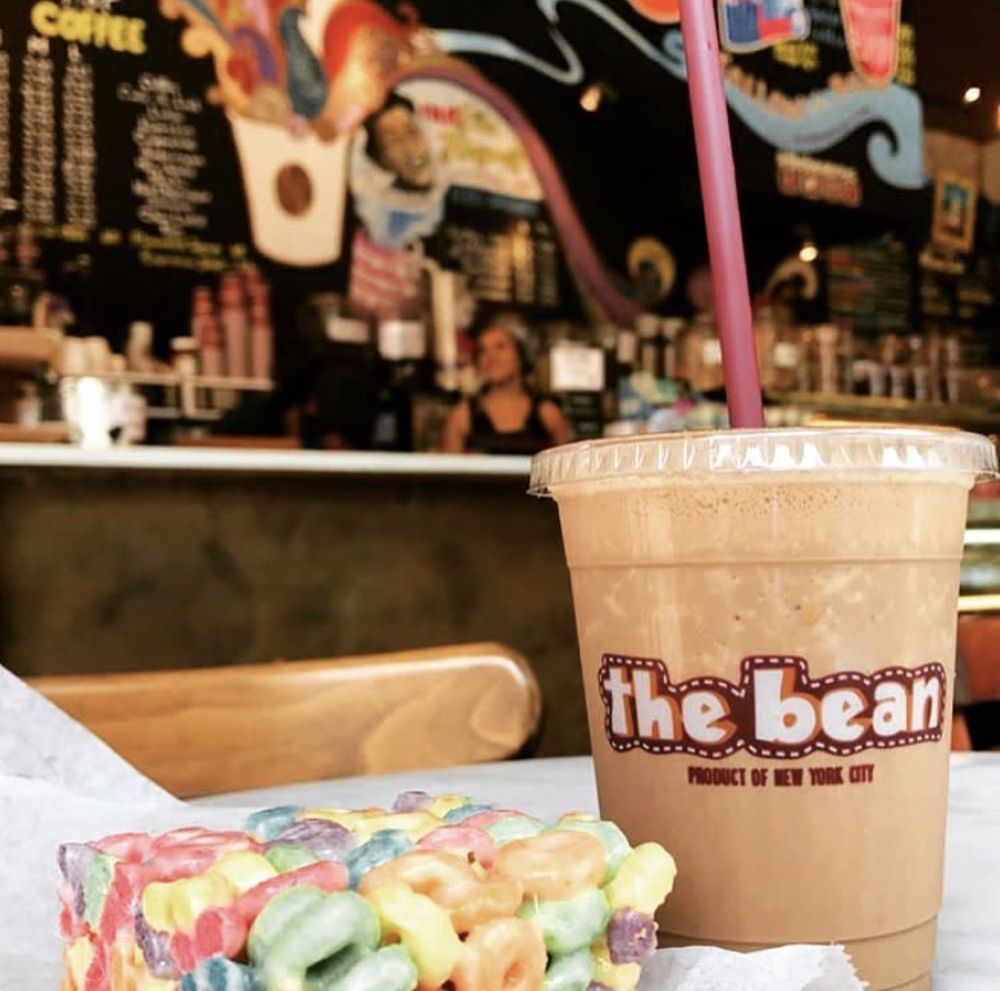 The Bean has two location within walking distance of campus plus tons of seating. NYU sophomore Marisa said, "The environment is chill and very roomy, not claustrophobic like other coffee shops." The café serves more than coffee. You can also snag acai bowls and fresh juice,perfect for when you feel peckish after hour four of studying biology. Gourmet coffee concoctions adorn the menu made for those who like to say they drink coffee, but actually mask the taste with chocolate and whipped cream. The place can get a little loud, so be sure to bring your headphones and your Student ID for a 10 percent discount.
2. Think Coffee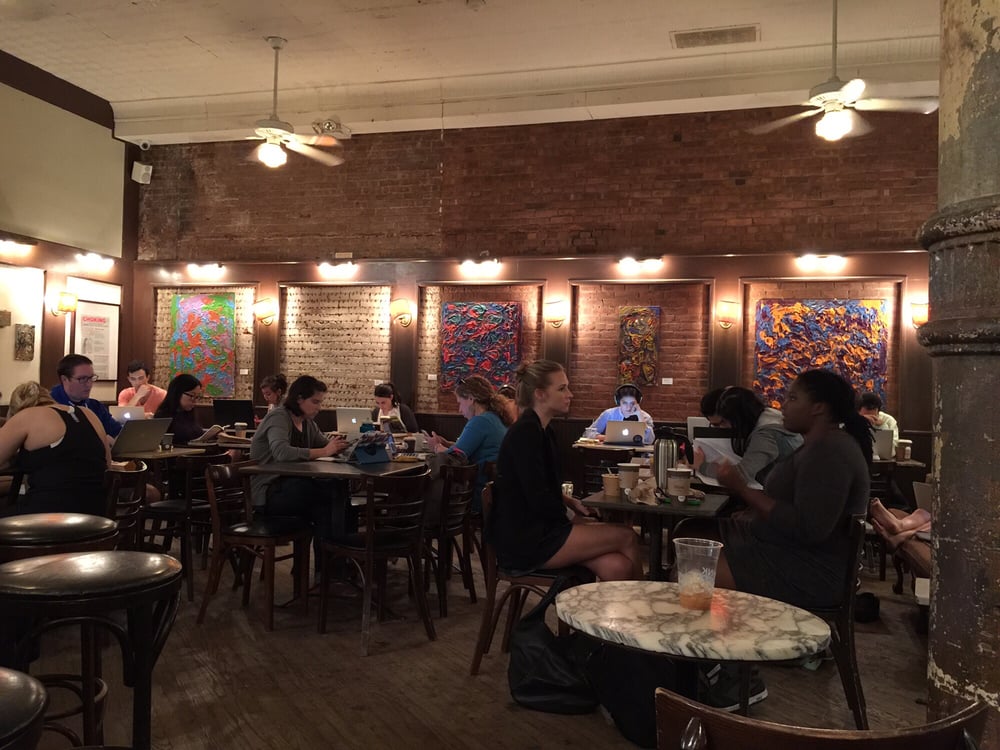 Think Coffee cares about more than hyping you up, they also take the community. Every purchase made at Think contributes to Social Project Coffee, an organization that supports efforts for countries in need. NYU sophomore Katy said, "Everyone else there seems to be getting work done. They also have really good grilled cheese." So now when you spend $5 on a small latte, you can feel better about where your money goes.
3. Joe Coffee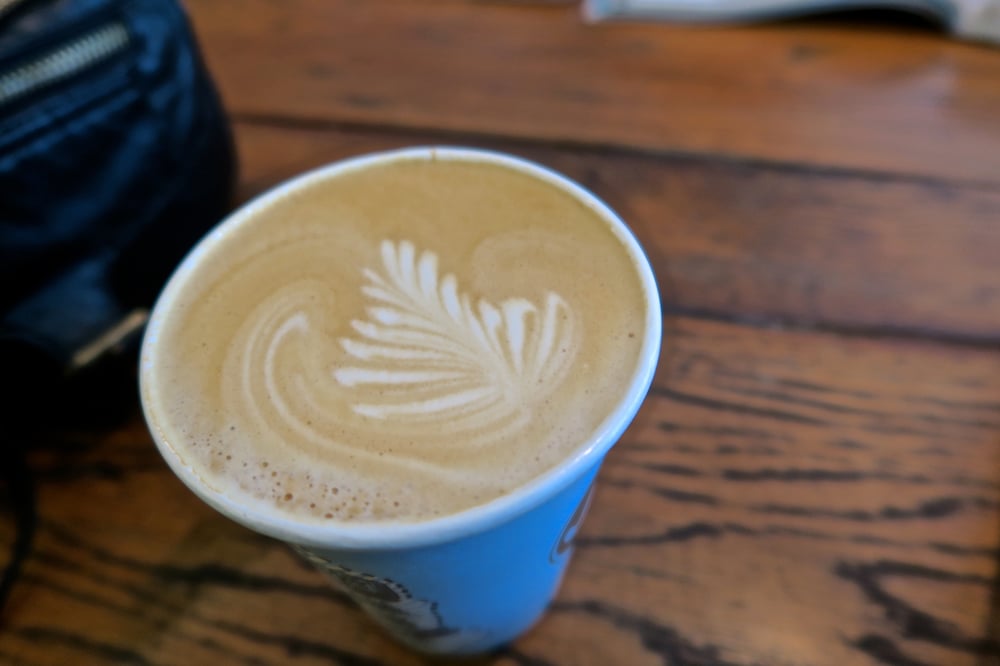 Vegans will rejoice at Joe Coffee, where they score high-quality coffee items plus vegan-friendly milk and creamer options. The shop has limited seating, but when you can snag a table, the atmosphere will actually make you want to write a paper, or at least pretend to. The baristas make tipping fun by setting up two tip jars with a choice, like "Mumford & Sons or The Avett Brothers." Settle the score for a hot debate and jolt your brain awake at Joe's Coffee.
4. Stumptown Coffee Roaster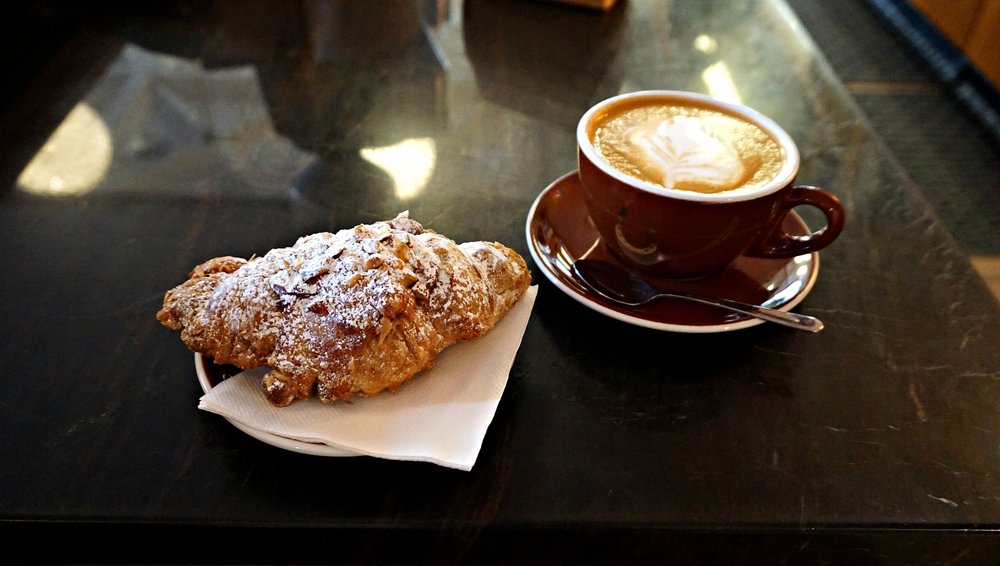 Study up on beans and roasts before you head to Stumptown. It feels like the kind of place where if you order something by the wrong name, the baristas will laugh at you. Either way, the baristas know what they're doing; the coffee is delicious. The wooden décor gives the place a calming energy that'll motivate you to finish last-minute assignments. Just a few steps away from Washington Square Park, students settle down with their laptop and a red eye (whatever that is).
5. La Colombe Coffee Roasters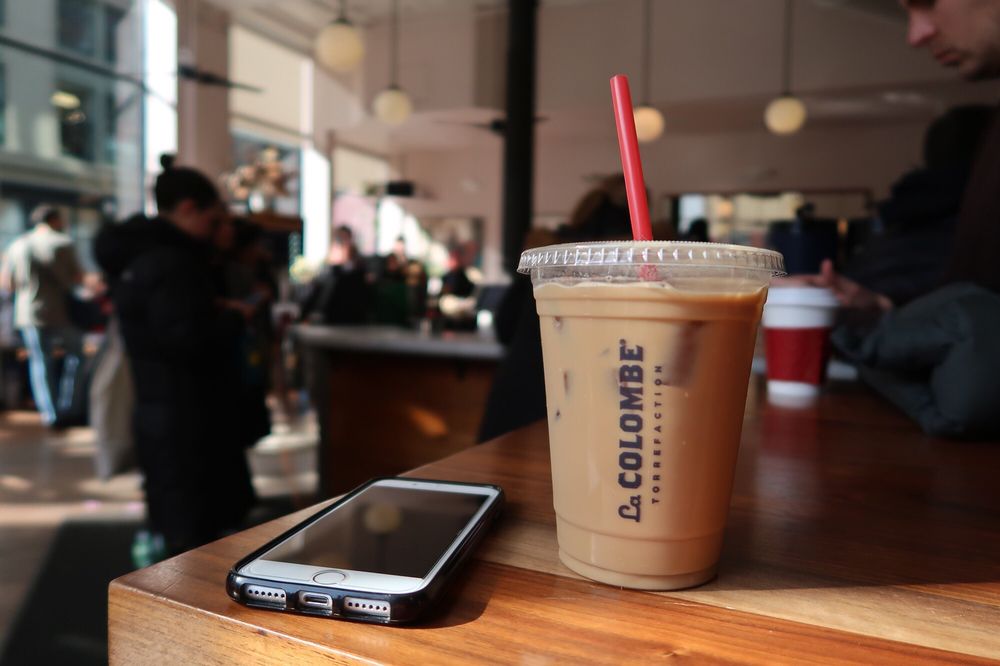 La Colombe's bustling energy reminds consumers what top-notch coffee should taste like. When the weather warms up, sit on the benches outside. And the free Wi-Fi works from the outside seating area.
6. Housing Works Bookstore Cafe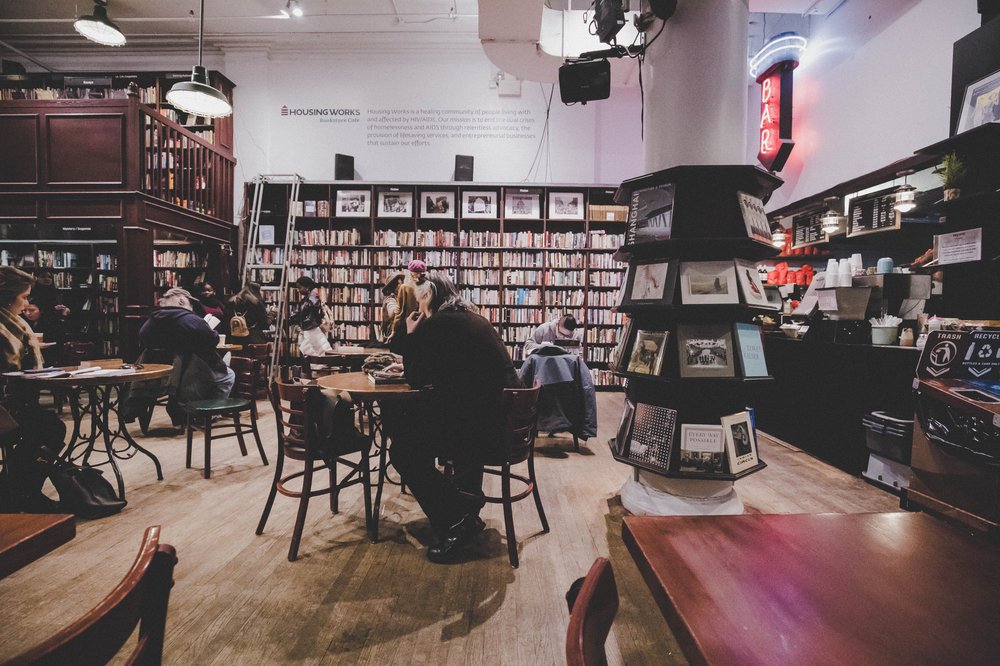 Commuting from downtown? Head to Housing Works. With the ambiance of a Starbucks inside of a Barnes & Noble, Housing Works chooses a different charity and its proceeds go to that charity. NYU junior Ravi said, "[It] has a tiny café perfect for your basic coffee needs and a private place to study and chat."
7. Amorino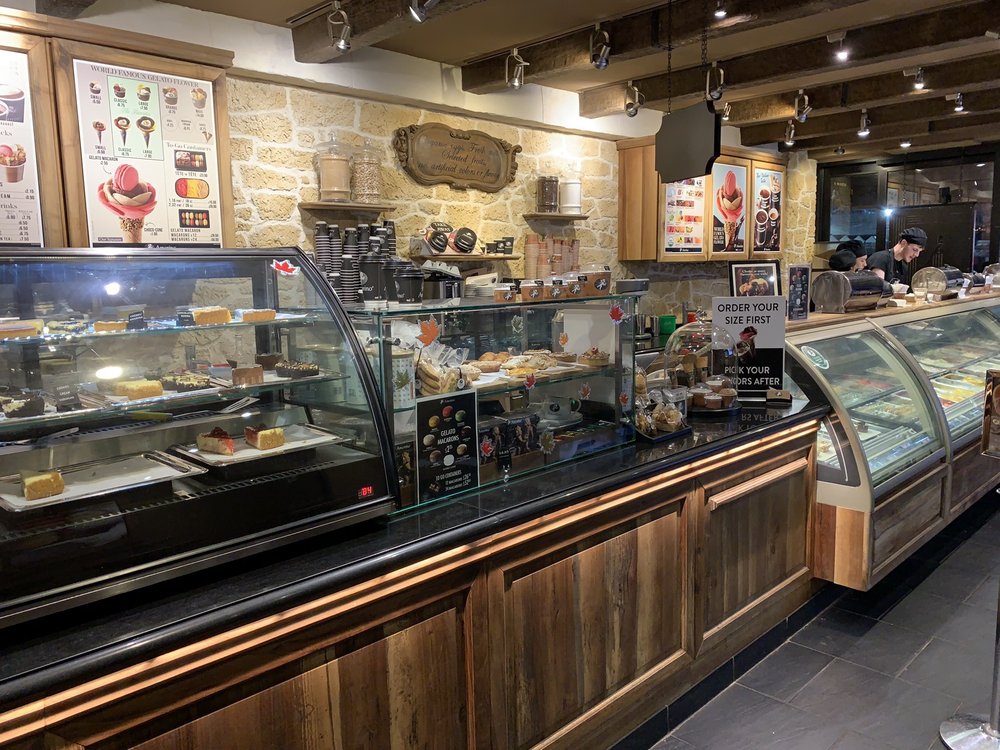 Famous for its gelato served in the shape of a flower, Amorino serves something sweet to go with their lattes and classic espresso drinks. "I like it the biscotti that comes with your drink when you dine in," said NYU sophomore Mary Beth. Just look out for tourists who come to New York for that authentic Italian gelato.
8. Astor Plate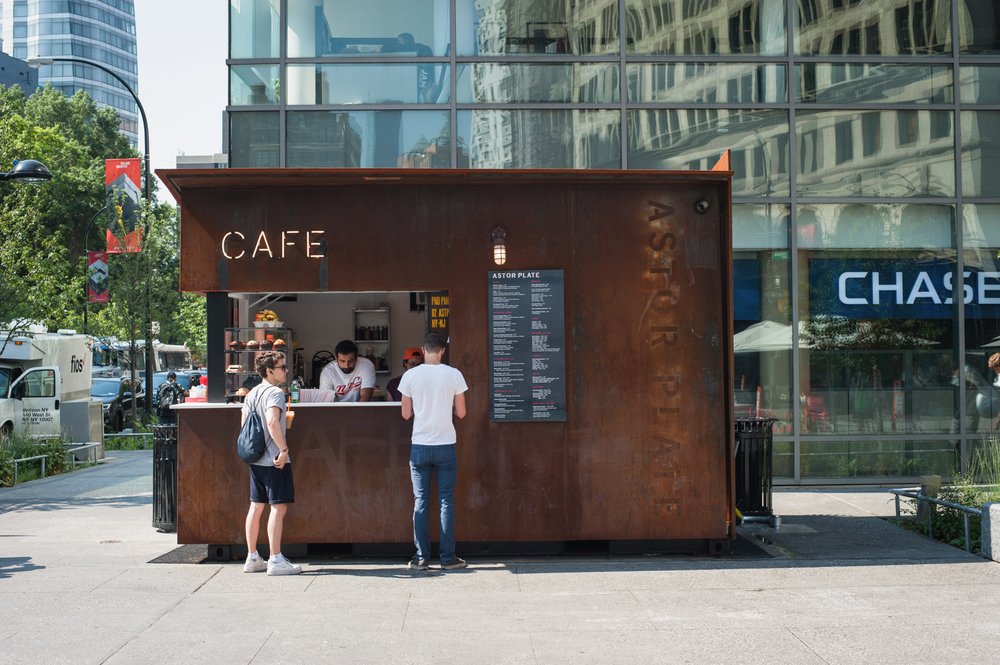 This small shack pops up in Astor Place Plaza surrounded by red patio tables. Sit outside on a warm, breezy day to complete your Chaucer reading assignment. The lack of wi-fi gives you a chance to hunker down with your readings and people-watch for inspiration on your next creative assignment without constantly checking your Instagram feed. In tune with with its punny name, Astor Plate serves coffee, pastries and sandwiches all while you remain completely immersed in New York City, just like NYU promises.
9. Bluestone Lane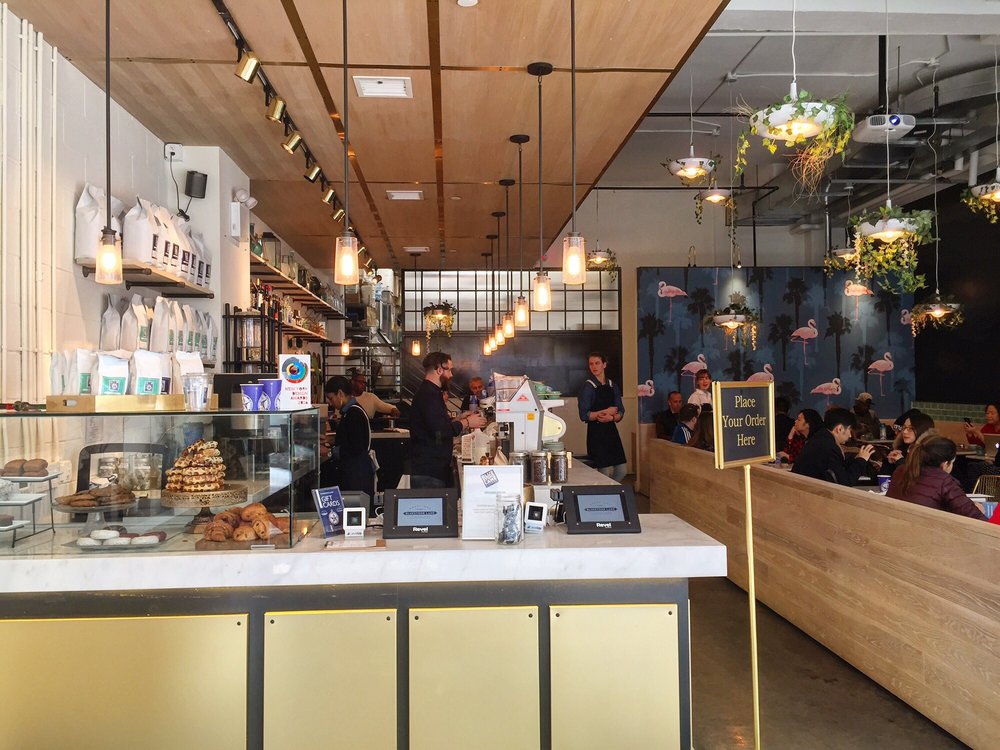 Believe it or not, Bluestone Lane exists outside of your Class Activities Board event. The physical location serves brunch and even well drinks and organic teas in addition to coffee selection. The atmosphere is light and airy with plenty of light, natural and artificial, to illuminate your assignments and hopefully spark your creativity for that 10-page paper.
10. Blue Bottle Coffee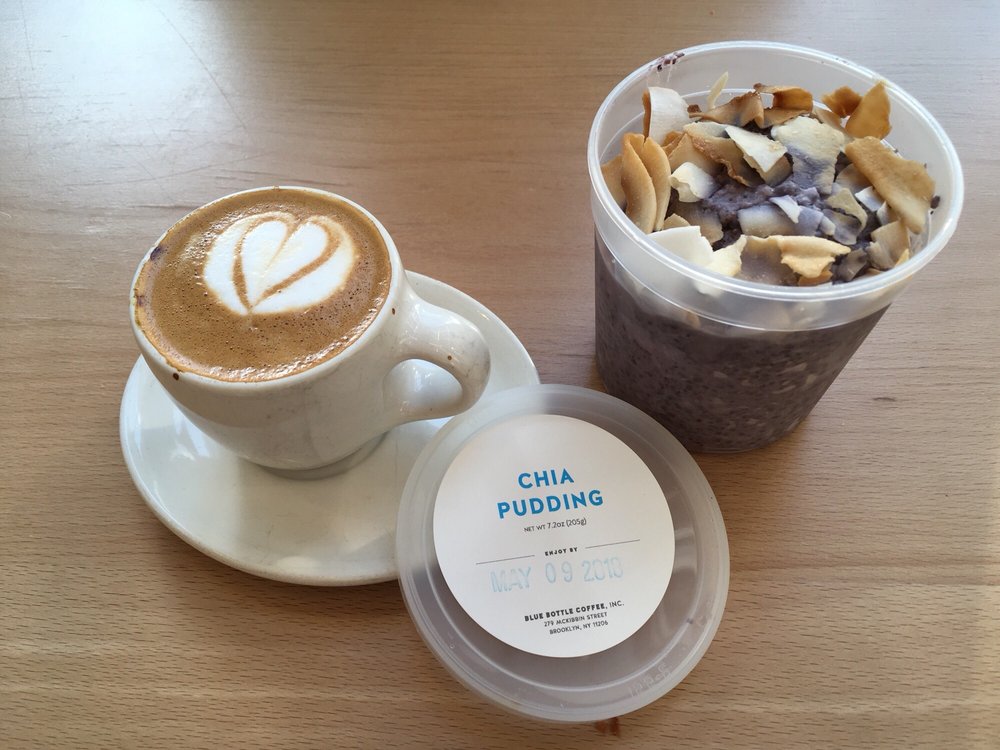 You may pass Blue Bottle on the street because it opts not to display a flashy sign with its name on the storefront. Instead, the café settles on displaying a blue bottle. And you will want to look out for the hidden symbol calling coffeegoers in; the iced coffee is impeccable. NYU junior Emma said, "It's one of those places that really puts time in every cup. It's almost sacrilegious to down a cup." A few tables sitting tucked away in the back of the café make for good study spots. Because the secret location, you won't worry about running into pesky friends and roommates. Enjoy working in peace.