Your journey to magazine journalism domination starts today. The talented editors and writers we admire all got their start somewhere, right? No one rolled out of bed the day after high school graduation and instantly seized their place at a magazine empire before dinner. This path takes determination, a fearless attitude to connect with sources, an eternally-open Word document and a university that goes above and beyond for their aspiring students. From apprenticeships to networking to byline opportunities galore, these 10 universities prepare students with the skillsets for the industry while also providing a clear path to their dream career far before diploma day.
Read on for the top 10 schools for Magazine Journalism.
10. University of Texas, Austin
At University of Texas, Austin, hands-on experience rules the classroom. Orange Magazine, the daily online and semesterly print publication that promotes diverse perspectives, started as a class project in the Fall Magazine Management course. Students get the chance to be a part of the production and editorial team. Even though this magazine concept began as coursework, each edition issue is now written, edited and designed by nearly 100 UT Austin students of all majors who continue to spark meaningful conversation across over 100 pages an issue. In fact, the magazine has a history of awards, winning first place in 2007 for General Excellence in the Association for Education in Journalism and Mass Communication national magazine contests. Throughout the semester, professors over an array of courses centered on the production of Orange Magazine, take a hands-off approach; ready to offer guidance to students but leaving the decision making down to them. The students run the show in this classroom. Beyond the Magazine Management courses at UT Austin, its renowned journalism program offers internship opportunities through the IE Pre-graduate School Internship program, study abroad experiences and countless student organizations like The MAG Club, The Daily Texan, Cactus Yearbook and more. UT Austin graduates join a whopping 29 Pulitzer Prize winners such as 2001 winner Gail Caldwell, 1998 and 2004 winner Carolyn Cole and 2006 winner John Pope. #bragworthy
9. Syracuse University
Magazine, news and digital journalism no longer simply describes your passions, but also the title of your undergraduate degree from Syracuse University. Now that's dedication to the craft. Through the well-known Newhouse School of Public Communications, students learn firsthand from professors with experience in the field like former ABC News Senior Producer and ABCNews.com coordinator, Professor Lynne Adrine or New York Times best-selling author and NBC's Today Show regular, Professor Bob Dotson. With the advantage of small classrooms on its side, mentorships are common and lasting relationships form throughout the course of the semester. Outside of the classroom, available connections continue to knock on the door. Students can join the teams of campus publications such as the Daily Orange, The NewsHouse, as well as the award-winning student magazines Baked and Jerk. If your schedule still feels a bit empty, you can always apply to the internships available to Syracuse students with Central New York newspapers along with some summer opportunities through professional regional and national publications. It's no surprise that Syracuse alumni have taken on coveted positions in major publications such as Teen Vogue, People, BuzzFeed News, O, The Oprah Magazine, Time, The Washington Post and beyond.
8. University of Central Florida
University of Central Florida's journalism school offers a Magazine Journalism minor with courses such as Magazine Publishing and News Reporting, as well as a selection of electives ranging from Magazine Writing to Page Design. Students can even get firsthand experience working on the student-run Centric Magazine when accepted to the course Magazine Editing and Production. Students gain editing, writing, design and leadership experience all while contributing to their college credits. "This course was life-changing for me," said Centric Magazine Digital Editor and University of Central Florida junior Annabelle Sikes. "I made amazing professional connections, made forever friends and even got to tell incredibly special stories." Some of the course's potential connections stem from the end of the semester trip to get their issue critiqued by editors of the local scuba diving magazine, Bonnier. During this meeting, they even get to meet a UCF and Centric Magazine alum, now a part of the Bonnier staff. Throughout each course in this specialization, students take control in producing content, designs, and more for the student-run news organization NSM Today. "It's like a real-life newsroom. I've worked in one and it's literally the same thing," said Centric Editor in Chief and University of Central Florida senior Dani Medina. There's no need to wait to experience the life of a magazine reporter and at UCF the industry experience comes right to your classroom.
7. Boston University
Break out the blazer, iron those slacks and lace-up the wingtips because your time to run with the press starts today. At Boston University, students spend their time cracking the books and learning from 24 Pulitzer Prize-winning professors as well as those currently active in the journalism hustle today. After a day of intellectual discussion, students then get the chance to chase the news in real-time through the award-winning, student-run BU News Service. This real-world experience does more than prepare you for the future as a reporter, it brings that distant future to the present. "Many editors, including myself, have work[ed] in real newsrooms on various co-ops and internships and we want students to walk into a newsroom and not feel the stereotypical overwhelming feeling that comes with being a young reporter, feeling like a small fish in a big pond," said Managing Editor of BU News Service, Sabrina Schnur. Beyond this campus publication, students can also find themselves covering Congress or bringing local stories into the light through the Washington, DC and State House abroad program. The opportunities don't stop there. Internships await those studying within the College of Communication from positions at local news outlets like the Improper Bostonian and the Boston Globe. Notable BU alumni include NBC News' Erica Hill, famous radio personality Howard Stern, New York Times photojournalist Tyler Hicks and more currently making their way up the ladder.
6. New York University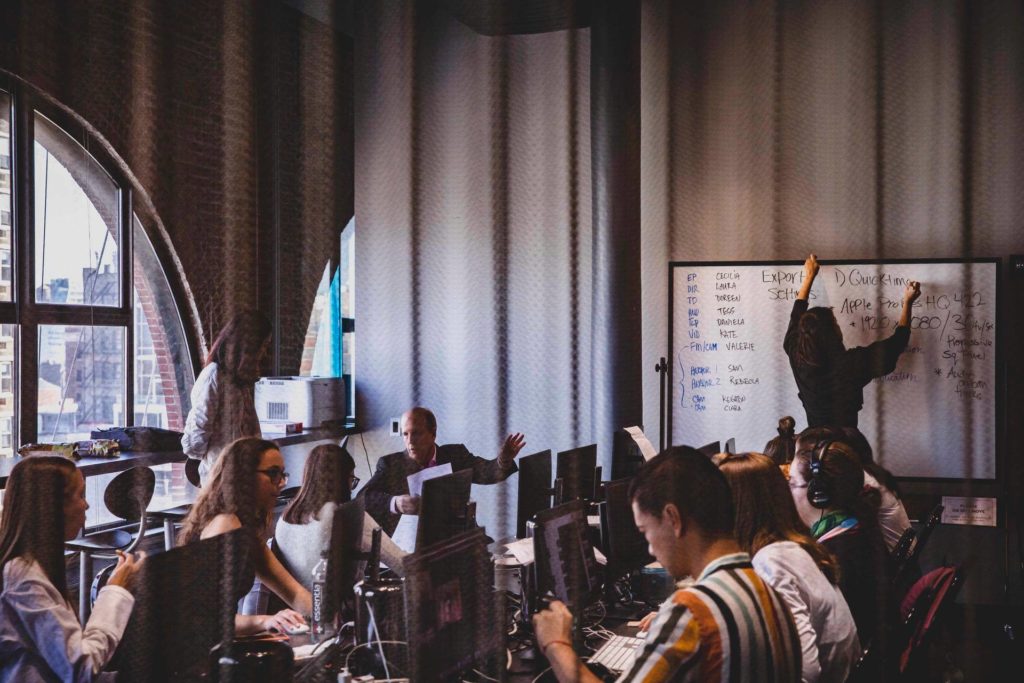 Recognized for its journalism program, NYU teaches ethics, cultural politics and the art of the craft. For the chance to see their published byline, students can submit works to the online publication Cooper Squared; a publication consisting entirely of undergraduate works handpicked by NYU Journalism professors. Once you're ready to break free of the campus boundary, students can stop by Career Services for career support, informational sessions, networking events and resume help that can prepare them for courageous first steps into the city that never sleeps. It certainly doesn't hurt that the campus neighbors the largest publishing hubs in the country, making internship and job opportunities only a stone's throw away. For those hungry for a deeper study into the world of magazines, its Magazine and Digital Storytelling graduate program is just for you. Through this advanced study, alum have gone on to land full-time jobs with publications such as GQ, Entertainment Weekly, Salon, New York magazine, The L Magazine, Vanity Fair and more.
5. Auburn University
While no one likes to admit it, there are moments in college where your anxiety is high, motivations are low and hours of cute dog videos beckon. That's why the curriculum at Auburn University is here to jolt you out of your funk and back to your hustling path. With the required course JRNL 4920: Journalism Internship, students take a span of 10 weeks during the summer or 15 weeks during the fall or spring semester to do exactly what the course's title suggests. For 30 hours a week, you'll work with professionals in a field that you love and in a specialization of your choice from a newspaper, television station, magazine, online publication, radio station and more. When you're not running with professionals, you can continue your studies back on campus in courses within the Magazine Journalism Specification of your Journalism degree. With advanced writing classes surrounding the magazine medium, there's no reason to walk off of Auburn's campus without extensive knowledge in the craft. Now, with the experience off and on campus with award-winning undergraduate publications like The Auburn Plainsman to put your newfound skills to the test, you'll have the confidence to go after your dream position in the field.
4. Medill School of Journalism, Northwestern University
Medill arms its students with the industry experience of a lifetime. The school's Journalism Residency connects students to publications such as New York Magazine, People Popular Science, Smithsonian Magazine, Sports Illustrated, Sunset, Variety and more. "Students don't need connections. Medill establishes the relationship with the Journalism Residency site," said Journalism Residency Director Karen Springen. "So students don't need to worry about getting an internship. We work with them to find a good match for them." Over the course of a quarter, students report, produce content and learn firsthand from a faculty mentor. With no other course responsibilities on your plate–like that pesky astronomy gen ed you keep pushing off–students fully immerse themselves within the experience, focusing all their energy on developing their skills and putting them to practice. Students can join countless campus publications like The Daily Northwestern, North by Northwestern magazine, Stitch, Scene + Heard, In Our Nature and Blackboard to keep their writing juices flowing until it's their time to take the industry head-on. With a network of alumni in publications from SevenFifty Daily to Mother Jones Magazine, Conde Nast, The Atlantic and more, you walk off that graduation stage with a built-in support system like no other.
3. Missouri School of Journalism
Sitting on the sidelines isn't an option at Mizzou. As a Journalism major with an emphasis on Magazine Journalism, every course and student organization is designed to keep you in the game and hungry for more. "Our students have the opportunity to not just have assignments but to be able to participate in staffing a magazine and serving an audience," said Missouri School of Journalism Associate Professor Jennifer Rowe. "It's really the idea of what we call the Missouri Method, that we learn by doing." Through this method, students have been able to gain experience within professional newsrooms including NBC affiliate, an NPR-member station and more. At the core of the learn-by-doing initiative is the award-winning, student-run publication, Vox Magazine. In taking courses like Magazine Across Platforms, students earn their newfound title of reporter as they continuously grow alongside their peers throughout the semester. "We expect everything that we can from the students while understanding that we're all students and we're all still learning so it's like this perfect in-between space," said Vox Magazine Digital Managing Editor Cameron Flatt. This collaborative experience also opens up new internship and job opportunities in the future. Alumni of the program can be seen across the country working for famous companies like CNN, The New York Times, Sports Illustrated, Google, ESPN and more. "The professors and faculty at this university really care about us and they really do want us to succeed once we leave the town of Columbia," said Vox Magazine Managing Editor Elena K. Cruz. With a team of faculty and a team of tightly knit peers behind you, you leave college with much more than a diploma in hand.
2. Drake University
Only 10 minutes away from the largest magazine publication in North America, Meredith Corporation, Drake takes its students out of the minor leagues and throws them straight into the majors right off the bat freshman year. In fact, Drake's specialized Magazine Media Major offers mentorship from professors with prior or active experience within the field itself. Students get to form connections with faculty because of small class sizes. With this incredible foundation, students take their skills into the Meredith Corporation through Drake's apprenticeship program. While in school, students can take on paid internship roles with a range of 16 to 20 hours per week. Or you'll find aspiring writers at on-campus publications such as Drake Magazine, Drake Digital News, The Annual, Drake Political Review and more. Magazine Media students have been acknowledged with Associated Collegiate Press Pacemaker awards, Society of Professional Journalists both regional and national Marks of Excellence awards, and Association of Education in Journalism and Mass Communication top digital and print awards–just to name a few. Students also continuously land a spot in the highly competitive (10% acceptance rate) national American Society of Magazine Editors internship program year after year. Graduates have then gone on to land jobs at Seventeen, People, Glamour, Better Homes and Gardens, as well as with other companies like Sony Music Entertainment, HBO.com, Allstate Insurance and Target. "Our majors aren't relegated to, 'Well, you can only work for a magazine and otherwise you're out of luck.' We position them really well for a lot of other types of opportunities that are growing," said the Fisher-Stelter Chair of Magazine Journalism and Associate Professor Catherine Staub. Drake clearly prepares its students for the everchanging landscape of magazine journalism.
1. Emerson College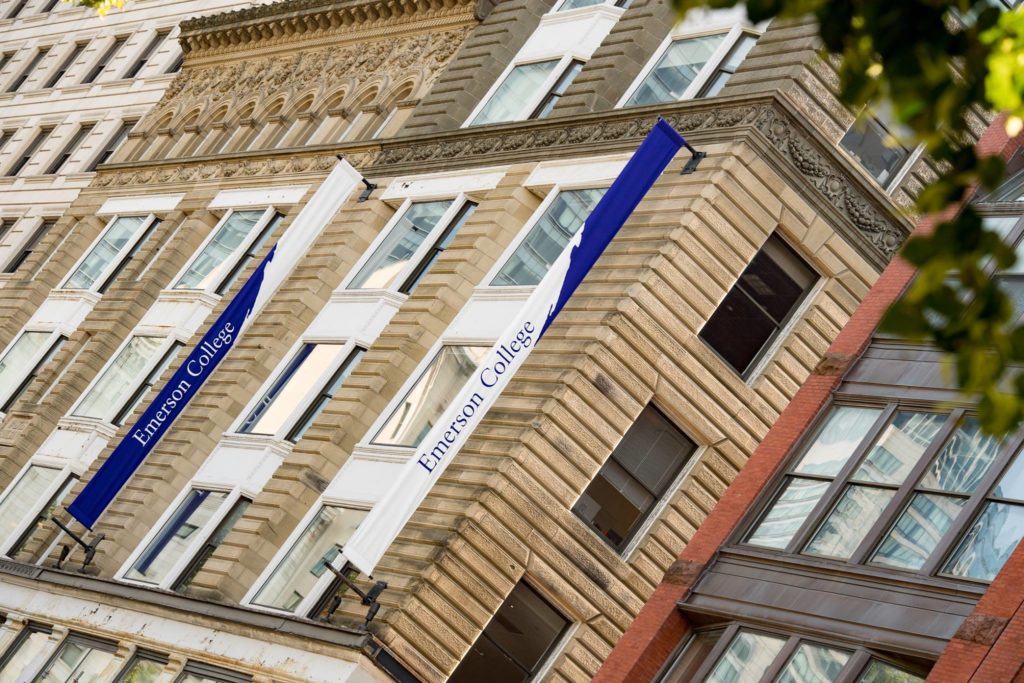 Emerson recognizes the need for multimedia studies within its Writing Literature and Publishing program with specialized courses offered from day one. Students learn that there's more than one way to reach your desired audience. "[Our message] is that you need to think of yourself more broadly as a storyteller. You may be telling those stories with words that are printed or found digitally or they may be in a podcast or you may even create a data visualization product. We try to show them that there are so many different formats and templates for their work," said Assistant Professor Susanne Althoff. Courses offered that specifically focus on the foundations of magazine journalism include Magazine Design and Production, Magazine Editing, Magazine Writing and Topics in Publishing: Writing for the Boston Globe. During the latter, Professor Althoff advises a class of both undergraduate and graduate students through what writing for a publication truly entails from pitching, writing and editing. With three trips to the Boston Globe newsroom taken throughout the semester, students even get the opportunity to network with staffer members, asking questions and receiving firsthand feedback on their course pieces. Emerson also holds an event called the Pitch Slam where any and all students are welcome to pitch their ideas along with others to a panel of five editors. If the editors are intrigued by an idea, they coordinate a paid publishing opportunity for the student to share their stories. "We really emphasize that you'll learn by doing…but constantly having critical conversations about what the industry is doing right, what is the industry doing wrong, what audience is the industry ignoring, what business models are broken and doing that with faculty that have previously and are currently working in the industry," said Althoff. With intellectual conversations like these brewing on campus nearly every day, it'd be difficult to find a reason why one shouldn't apply to this top-notch journalism school.