Spring has finally arrived. It's sixty-five degrees and the sun's shining. Excited, you put on your most summery outfit with the cute sandals you haven't been able to wear since September and within five minutes you realize your mistake— the ground is soaking wet. Worry not.
Rock the spring look without fearing for your feet in one of these 10 waterproof shoes.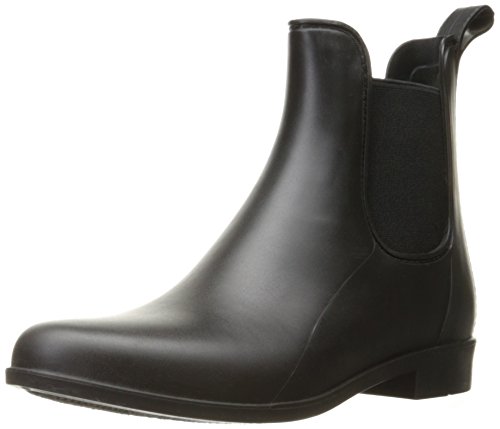 Comfortable, sleek, simple, versatile— Tinsley rain boots are the ideal shoe for spring semester. If you're like me and don't have a half a million pairs of shoes to rotate through, you can wear these casual yet elegant rain boots that don't look like rain boots any day of the week no matter the weather or the occasion. If the sun's out but the ground still looks like a mess from the newly melted snow, these boots will keep your feet dry while not looking weird for wearing rain boots on a sunny day.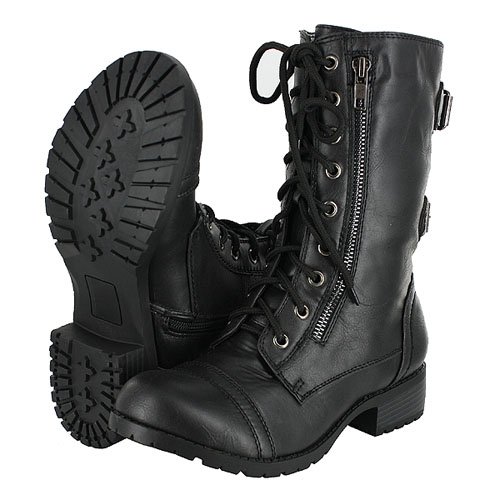 Looking for shoes that make you feel like you can take on the world? Look no further than Soda's Dome Combat Boots. Made of faux leather to keep animal-lovers consciences clear, these boots emanate a tough, couldn't-care-less vibe. Most importantly, with these boots you can take on the gross weather and win. Vassar senior Elizabeth Dean said, "I wear combat boots at all times so I am invincible to mud." These boots look natural with jeans but can also add some edge to a spring dress or skirt.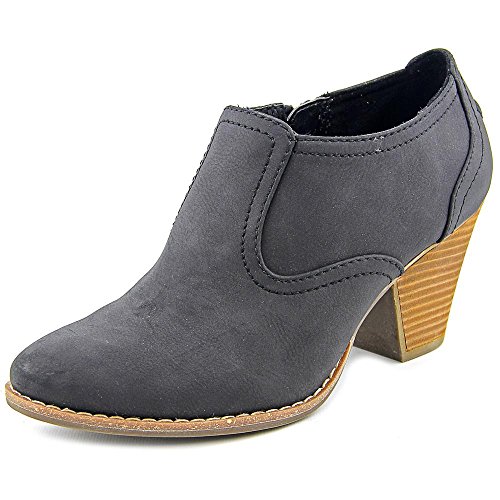 Heading to an interview for a summer internship the day after a spring rainstorm? Let's be real, you have enough to stress about without adding ruining your super nice shoes to the list. Enter the Codi boot. Western Washington University grad Rachel Monkman said, "I love these boots even when it is raining because not only are they stylish, but the rain doesn't seem to ruin the material or make it look weird when it gets wet." They emanate professional vibes, yet their synthetic material and comfortable fit mean you won't be thinking about your feet the whole time you're supposed to be thinking about your hypothetical career.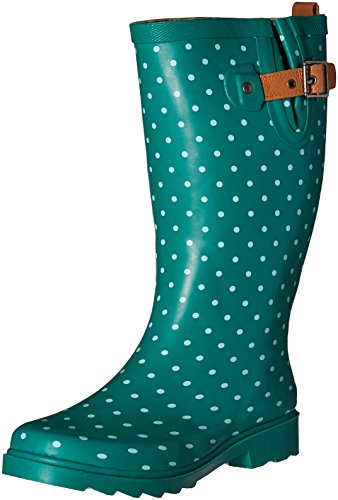 If you don't generally waste brain space on researching classy brands, Chooka rain boots make a practical go-to. "When it comes to shoes I just kind of go with whatever and don't really remember where I bought them. I don't even know what these are, just your basic rubber rain boot, I think? I like these because they are fully waterproof and I can step in mud and puddles and not get wet," Vassar senior Alex Muccio said. Offering a similar rainy-chic look to Hunter rain boots, Chooka boots are ideal for those who prefer a shorter style, and you can get a pair with a pattern to boot (pun intended).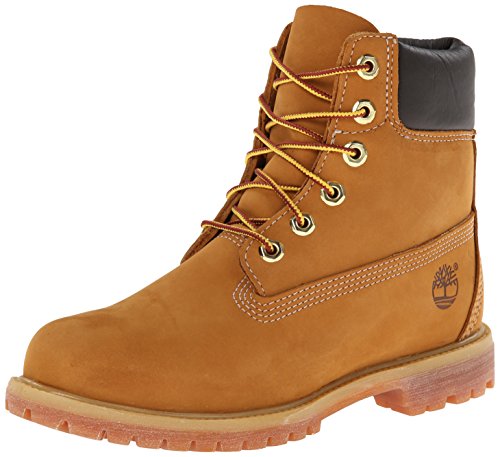 Similar to the combat boots, Timberland boots give you an aura of invincibility. If you just want to send that signal to yourself in a more understated way, go with the black lace-up combat boots. But if you want to make a statement with this workman, woodsy vibe, Timberland boots make the perfect choice. "They look great with most outfits but they're also really good at keeping snow and gross stuff out. You can wear them casually and for the weather. When I wear them I feel tough," said Vassar sophomore Alix Assad.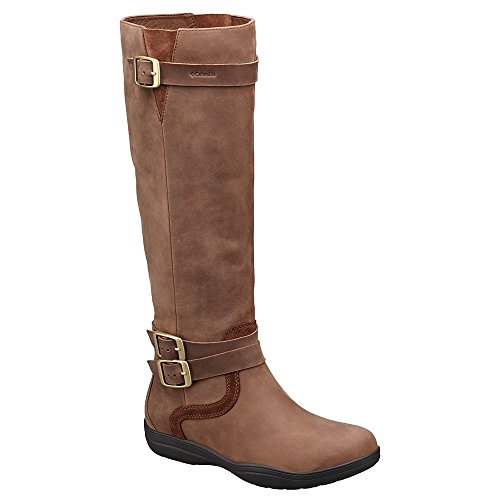 Some people are just not rain boot people. If you don't prefer rubber yet love that knee-high look, Columbia's waterproof leather boots fit the bill. With comfortable, thickly padded soles, they work well with the walking life of an overbooked college student. While keeping the spring mud at bay, they simultaneously make you look way more professional than you inevitably feel.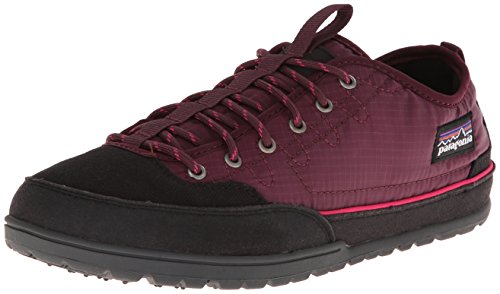 Boots are great and all, but sometimes you just want to wear sneakers. Spring is a pain because it's sneaker weather warmth-wise, but when you get excited by the warm temperature and break them out, inevitably you'll end up with the gross feeling of damp socks when the wet grass soaks straight through. Enter Patagonia sneakers— comfortable and cute and great for lots of walking, yet totally waterproof. These match perfectly with a pair of jean shorts.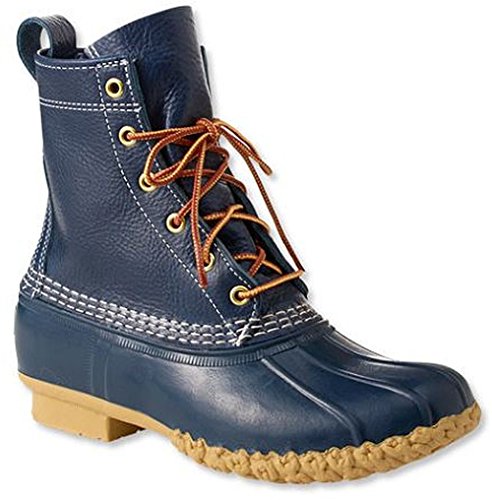 You can't make a list of best shoes for worst weather and not include L.L. Bean. The preppy look doesn't work for everyone, but you can't deny that bean boots have the whole package: aesthetically pleasing, comfortable and waterproof. Whether you're walking across campus for a class or going for a hike with the Outing Club, bean boots won't let you down.
Anticipating summer also means anticipating the days when your feet will feel light and free in sandals and flats again. The issue with spring lies in the fact that it might feel warm, but dry, not so much. But what if it doesn't have to be? Keds waterproof ballet flats feel light and flexible, and with their synthetic material and rubber soles, the spring mud and wet grass won't ruin them or make you cold. With these you've got mud season beat.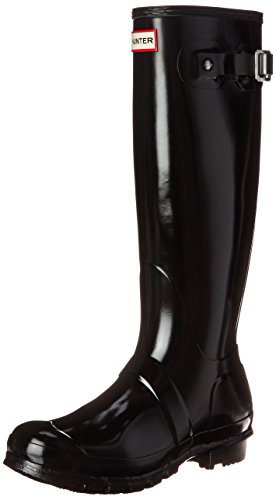 If you're looking for the sleek, classic, rainy day look, buck the stigma and go for a pair of Hunter rain boots. "In muddy weather I would wear, well I don't want to say because they make me look basic, but I have a pair of black Hunter rain boots that I wear whenever there is a hint of rain because I'm worried about getting my other shoes muddy and even though they're basic, they're reliable," Vassar sophomore Charlotte Varcoe-Wolfson said. If these boots keep you comfortable and dry, there's no reason not to go mainstream.