Things take on a post-apocalyptic energy when a hurricane heads towards your home. Stores and gas stations get empty out. Half the population vanishes. Everybody acts like the sky is falling (and it is, sort of). Preparing for a hurricane when you're in college hundreds of miles from your family feels extremely overwhelming. As I wrote this, I was waiting for Hurricane Florence to make a direct hit on my home in central North Carolina.
Here's what I did to get ready for Hurricane Florence.
1. Keep an Eye on the News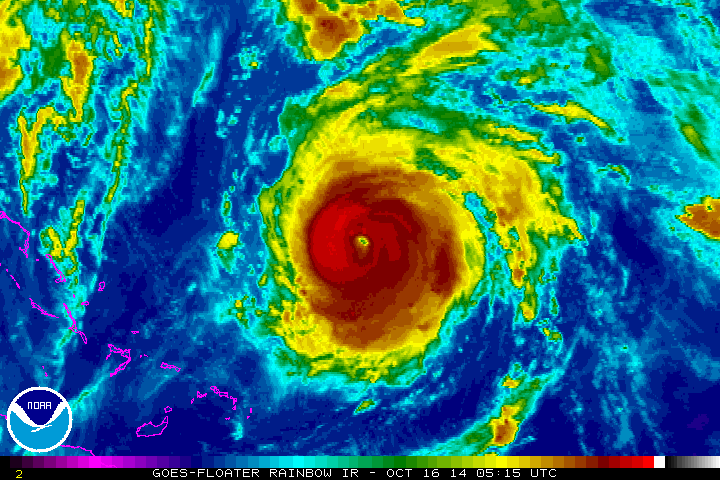 In the days and weeks leading up to a major hurricane, the news will cover every inch of the story. I've kept my eyes peeled for any word about Florence. Its projected path has changed numerous times. Many of my friends evacuated further west on Tuesday only to watch the hurricane turn and aim directly for them. This is why it's exceedingly important to pay attention to the news as any disaster closes in on your area.
2. Decide Whether Evacuating is a Good Option (Or even AN Option)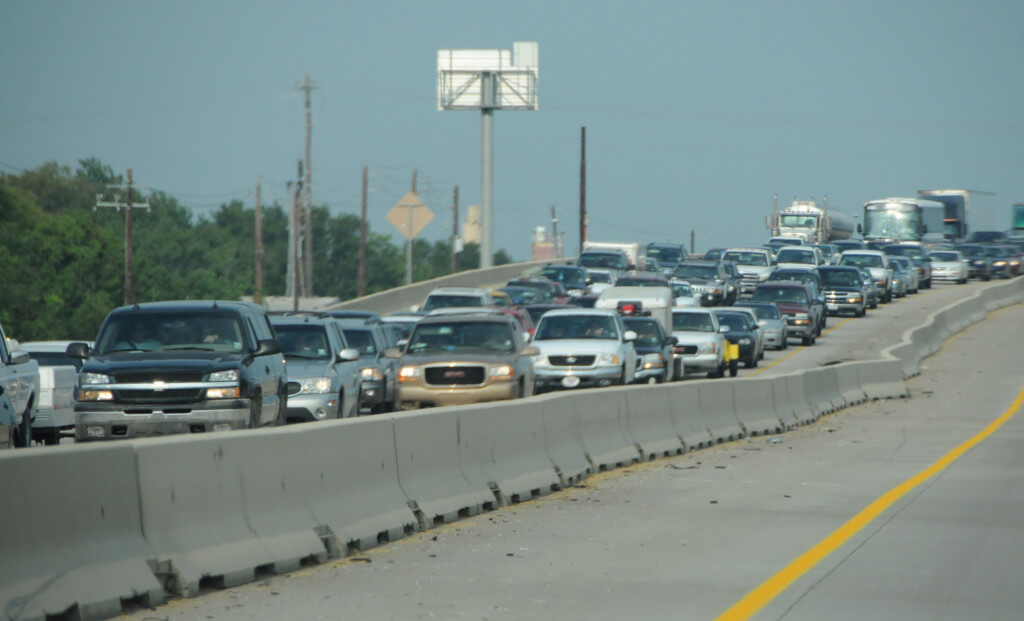 Florence's approach has resulted in the mandatory evacuation of over a million people from the southeastern coast. I live further inland so I was not told to evacuate. Instead, our university cancelled classes and told everyone to go home if possible. For some, this was impossible because their families lived further east and already evacuated. For others, this was a welcome chance to escape the incoming storm. I am not evacuating the area because my family lives nearby. Evacuating would take me further away from them. However, major hurricanes are extremely dangerous, bringing devastating wind and flooding. If you ever find yourself in the path of a hurricane, do not rule our evacuating if at all possible.
3. Clean the House (seriously)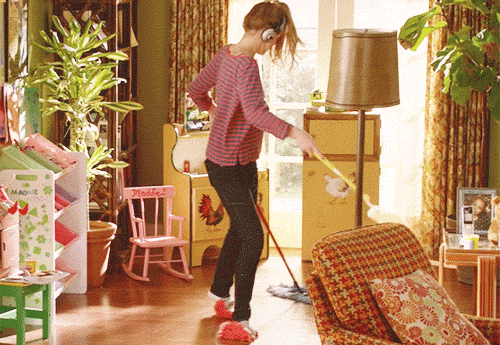 When it became clear that the hurricane would hit us, the first thing I did was vacuum my bedroom. Cleaning the house may not be the first thing on your mind. But in the event of a hurricane, you may be stuck inside for days. If you're like me—hunkering down with six other girls and your boyfriend and possibly no access to showers—things are bound to get smelly. We've spent the last several days cleaning the kitchen, washing dishes and making sure the trash is taken out. Without air conditioning, rotting trash and dirty dishes will become a major source of stank, and so will everybody else.
4. Fill Your Car Up Early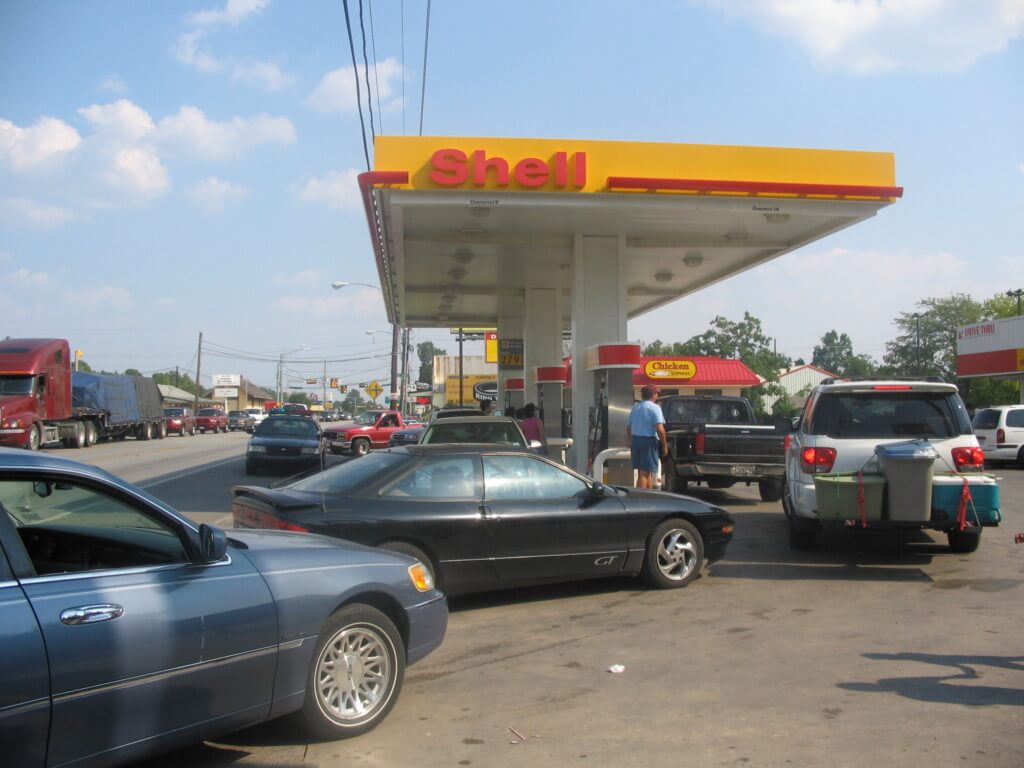 I went to three different gas stations on the Monday before the storm hit and they were already drained dry. Crowds of people waited in lines ten cars long, honking and yelling at each other. I waited in line for half an hour only to pull to the pump and find it was out of everything but premium. When preparing for a disaster, people can become very selfish, short-fused and even dangerous. On Monday, when I finally found a station that still sold regular gas I watched a man sit there filling up 24 gas cans in the back of his truck while a line of 15 people waited behind him. My mom nearly got in to a fight at Sheetz when someone pulled up to her pump and decided she was trying to steal from him. All this happened a full five days before the storm was even projected to make land.
6. Get supplies early, too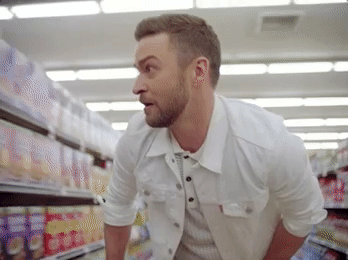 Most of us have seen it before—the emptied-out shelves days before a big storm. The first things to go are typically bread, milk and water. Why everyone thinks milk is a good idea when they might lose power in a mystery to me, but maybe they know something I don't. When I walked down the aisles of Food Lion on Monday night it was pretty much a take-what-you-can-get situation. I wound up spending nearly $60 on groceries for myself because I was forced to buy whatever high-end brands still sat on the shelf. But this really depends on where you go. On Wednesday, I drove to a Walmart out in the country in a last-ditch attempt to find water for sale. They'd just completely stocked up. Keep an eye out at grocery stores and gas stations. Many will resupply several times before a disaster event.
7. Prepare for a Water Shortage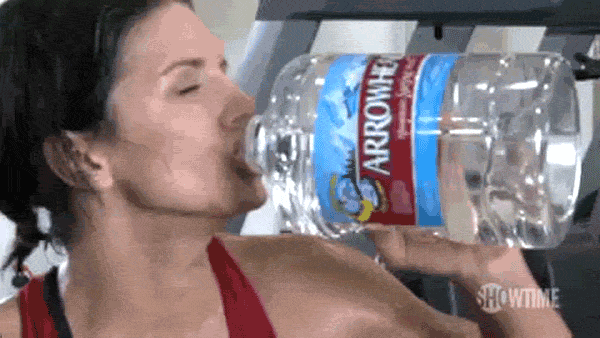 If you can't buy water bottles or jugs at the store, fill every possible receptacle you can with water. Fill reusable water bottles, storage bins, coolers and anything else that will hold water. Many water authorities will shut down if flooding or debris contaminate their systems. It's easy to forget just how much water we use. When I first started considering my hurricane preparedness, I underestimated how much I would need. I thought, "I don't drink much water, so I'll just need a few water bottles for myself." I forgot about flushing toilets (which requires an entire gallon), washing and cooking. According to Ready.gov, you should collect a gallon of water per day per person for three days.
8. Charge Everything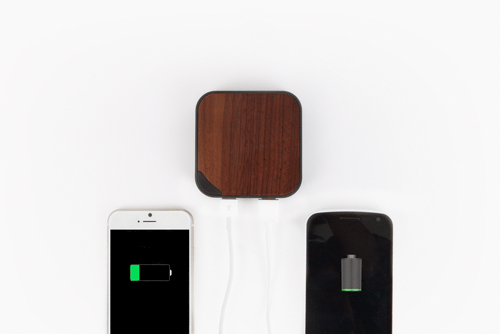 You won't use your computer for homework and Netflix when the lights go out. Electronics and their limited battery life keep you connected to weather alerts, family and friends. Keep all of your electronics charged when the power goes out. Remember that it could be out for anywhere from a couple hours to a couple weeks depending on the severity of the storm. Emergency crews work around the clock to restore electricity after a hurricane, but it's important to prepare for the worst case scenario. I used the time leading up to the storm with power to finish up my assignments and get my last minute social media fix before getting stuck playing board games for the weekend.
9. Hunker Down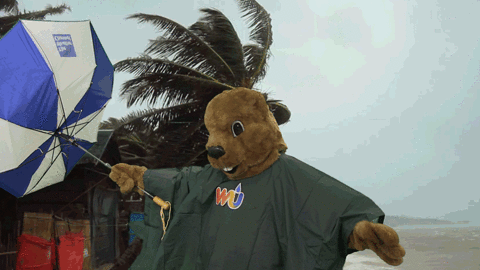 If you live on campus, a lot of the hunkering may be done for you. At my university I watched all day Monday and Tuesday as work crews stacked sandbags, boarded up windows and cleared drains to protect campus infrastructure from the storm. But if you live off campus, a lot of that responsibility falls on you. My roommates and I bought our own sandbags to stack up against the basement door. We also bought trash bags to cover the windows in case wind gusts break the glass. And we dragged all of the patio furniture inside and bungee corded the trash and recycling bins to the side of the house. The last thing you want is for your house to get damaged because something gets picked up and thrown through a window.
10. Find a way to have fun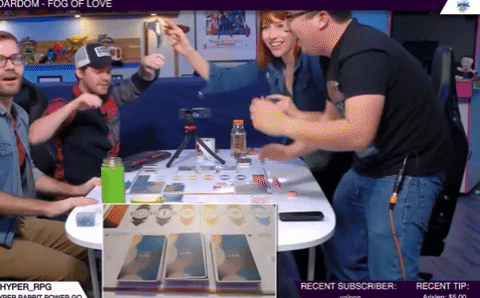 People of the South know about hurricane parties. As I sit here writing this, the food stores are stacked, the water jugs are filled, the house is clean and my gas tank is full. There's nothing more to do but wait for the storm to hit. A hurricane party doesn't necessarily call for a rager. For some like us, our hurricane party will involve sitting around, sipping drinks and playing Cards Against Humanity while we wait for the lights to come back. When all is said and done, use time during a disaster to be close to your loved ones and disconnect from all but the essentials.