Every time a holiday rolls around I end up walking into Target with the intention of buying a carton of eggs and come out with a basket full of decorations. Decorating for holidays has always been a tradition.
Keep reading for 10 ways you can make your room scream "fall" even if the weather doesn't.
1. Lights
Every "picture perfect" Tumblr bedroom always has lights. My personal favorite is fairy lights. They're little lights along a copper wire that you can bend however you wish. Play around with multiple settings on fairy lights so they flicker on and off as you please in red, yellow, blue or green. Plus you can sync them to a device of your choice and play music as the lights flash to the beat of the song.
2. Wall decals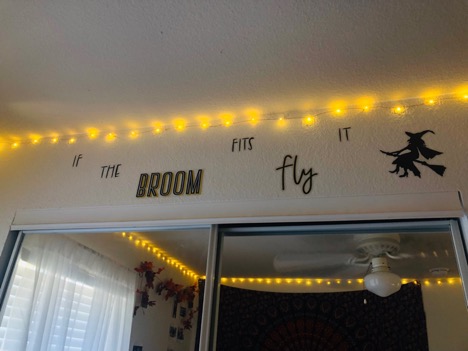 The fact that there is a sticker out there that you can place on the paint of your walls and safely remove it without messing up the paint is a wonderful concept in itself. But the fact that they can alter them to fit every season or holiday is extraordinary. I love finding these at my local Walmart or Target. Currently I the one above my closet says, "If the broom fits, fly it."
3. Tapestry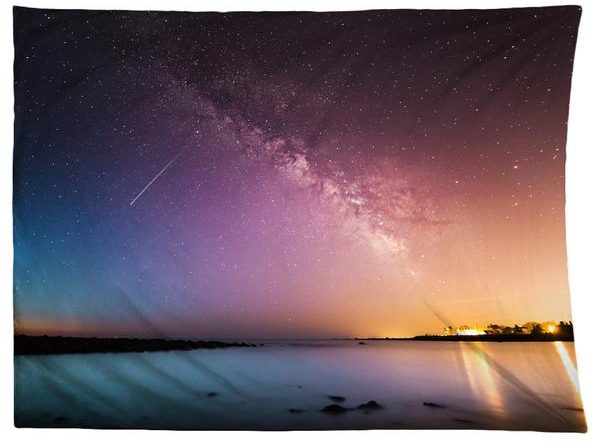 Tapestries are so in right now. Finding the perfect color can make it or break it for the autumn vibe. Any mandola with any red or orange is perfect. Check out Amazon or College Magazine Shop to find the tapestry that fits your personality. You only need a few thumb tacks to hold it up and you're set.
4. Throw Pillows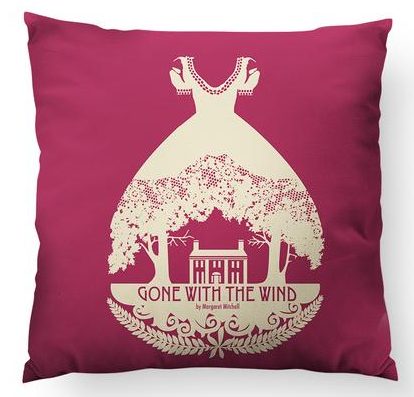 Using a white comforter lets you interchange throw pillows depending on the occasion. You can find pillowcases on Amazon or simple throw pillows at your local Ross.
5. Candles and More Candles
Candles transform your new apartment into a space that feels like home. The smells can make relaxation a piece of cake, or even make your room literally smell like a piece of cake. Walmart is great for finding cheap candles like "Pumpkin Spice" or "Candy Apple" or you could go for the more "Tumblr worthy" candles from Bath and Body Works.
6. Pumpkins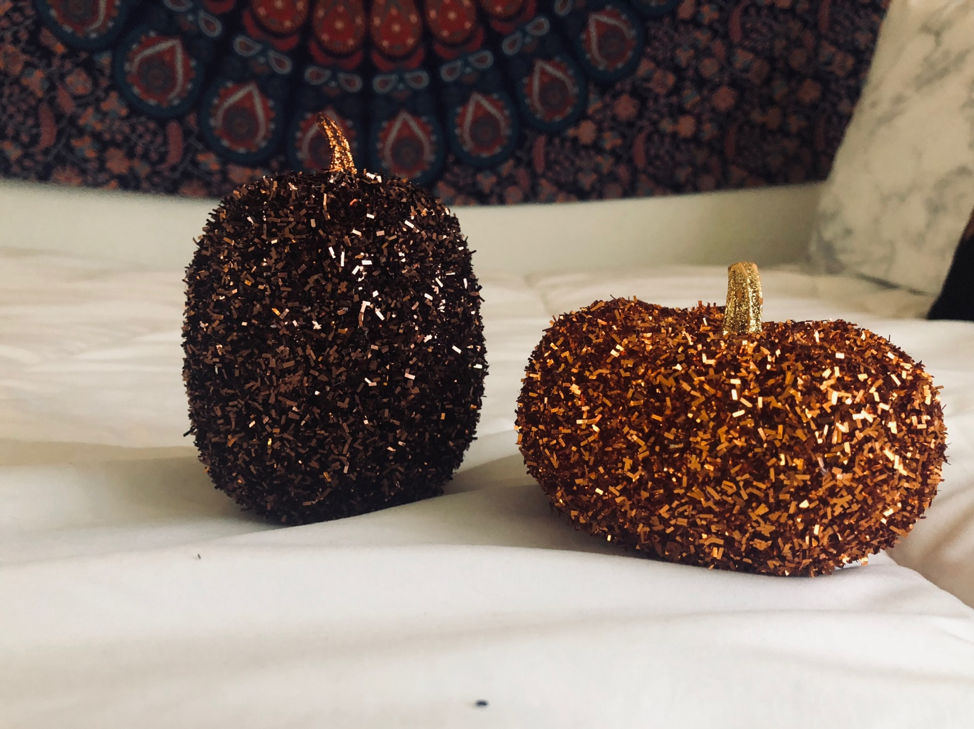 If you could summarize the entire season of fall with one thing, it would be a pumpkin. Walmart is perfect for finding all sorts of little pumpkins. From glittery ones, to light up ones, they are perfect for transforming your room this fall.
7. Cinnamon Brooms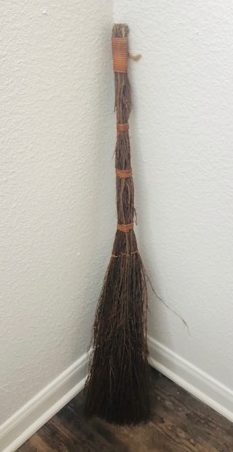 Cinnamon brooms are a family tradition. These small, but meaningful accent pieces can not only add to the room, but also provide a pleasing aroma. They come out every fall at local grocery stores.
8. Strand of Letters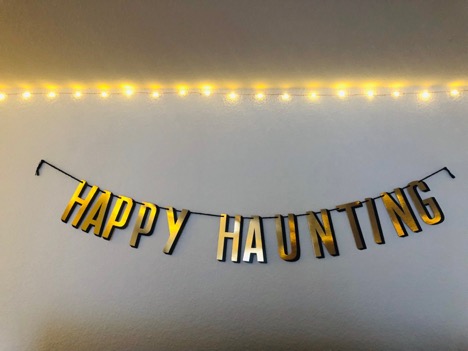 The variety of phrases you can find boggles my mind every year. From "hocus pocus" to "gather together," you get a large selection for every holiday. You can hang these with little nails just about anywhere.
9. Garland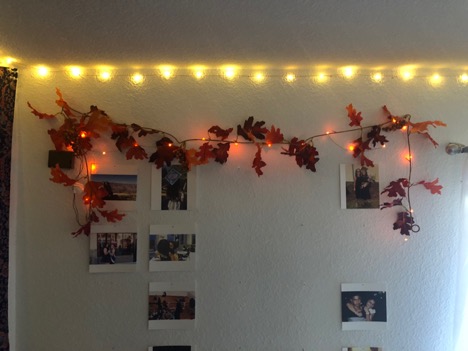 Garland. Garland. Garland. This is the perfect time to find an accent for your tapestry. If you have a red tone go for red leaves and vice versa with orange. You can hang it over your door, over your bed or even over a tv. You could even align it on your curtains if that fits your décor aesthetic better.
10. Don't forget the door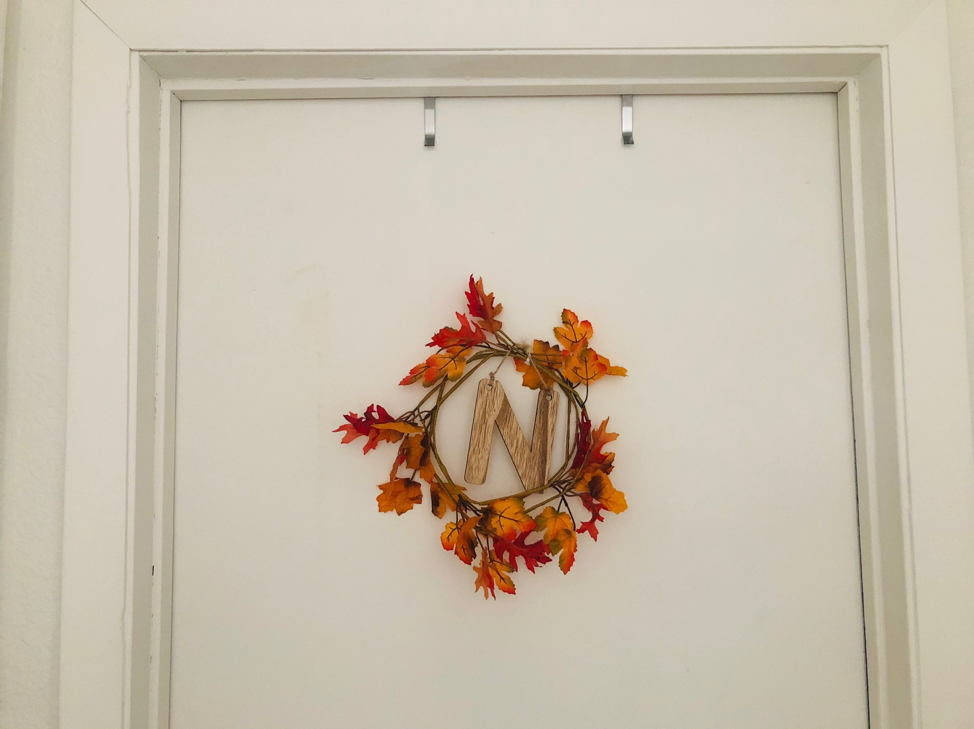 This fall I strolled into Target and found a little wooden "N" hung by a string. As I already planned to put this on my door, I found a string of leaves that they packaged in a circle and thought it would look great around the wood letter. It actually looks like a little wreath, almost like I intended to buy it like that. I used a command strip to hold it so it doesn't ruin the paint on my door.