Anxiety about college hardly qualifies as anything groundbreaking. Everyone feels it. Whether it comes because of fear over your classes, your new roommates, living away from your parents, anything. It will come. It might frighten you a lot, or you might feel just slightly overwhelmed or apprehensive. Whatever the case, fear not. There exists plenty of ways to deal with that anxiety, or at least how to turn it to something a little less terrifying.
Keep Reading for 10 Ways to Help Manage Your Anxiety While in College:
1. Keep Your Music Close By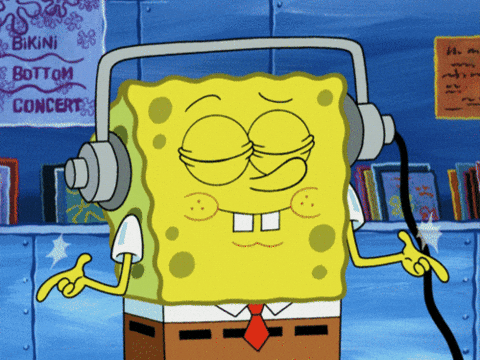 This really helped me back when I started. Whether while I packed, setting up my new bedroom, on my way to classes. Listening to music always simultaneously grounded me and took me somewhere far away from my problems. To me, music felt like it fit into three-minute intervals. As I listened to my playlists, I realized that arduous tasks flew by between one song and the next. Getting from my dorm or apartment to my classrooms took around five songs.
"If students find themselves overwhelmed by worries, such that they can't stop thinking about what could go wrong, then I recommend trying to immerse yourself in some kind of fully absorbing activity – a state we call flow. Find something challenging, so you're not just zoning out; you really want to be in the zone. Video games and other leisure activities can work, but if you need to be productive while also quieting your worries, try to make a game out of studying or cleaning or whatever you need to accomplish," University of California, Riverside Professor of Psychology Kate Sweeny said.
This quote brings me to other activities you can do while listening to music. Setting up my apartment took about ten songs. Cleaning the kitchen took eight. Or seven random pop songs and one Taylor Swift song. (Those things stretch on.) Music always made anything feel manageable, but always gave me the energy to get things done at the same time. It really helps you consider yourself someone who needs to feel productive, even while you rest.
2. Meditate
Believe it or not, meditation doesn't just come down to crossing your legs and going UMMMMM for an hour. You can meditate in a multitude of ways. Sit down on your couch, close your eyes, turn some music on. So much of meditation means gaining perspective. Reminding yourself of your surroundings, slowing down.
"While you can't control the stress brought about by life changes (that's normal), you can control how reactive your mind and body is to that stress. Meditation increases the thickness of your frontal lobes, which are important for cognitive processing and decision making. It boosted the size of the hippocampus, a part of the brain essential to memory and emotional regulation, while shrinking the size of the amygdala, involved in fight-or-flight responding in the brain," Pepperdine University Assistant Professor of Psychology Jessica E Cail said.
If Eat, Pray, Love taught us anything; you need balance. That, and it never hurts to travel, but we can't all do that, can we? So instead, let's focus on the balance part. Just as some moments in your college life will feel fast and overwhelming, you need time in your day to slow down. You need to breathe deeply, and take it one moment at a time.
3. Exercise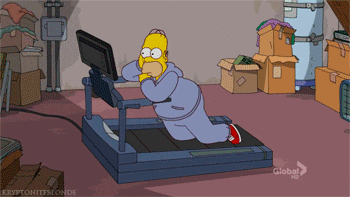 My ultimate enemy. Still I really should admit that my time at my university's gym always gave me something to enjoy every morning. I liked feeling like I left the house. I liked coming back to my apartment with a spring in my step because I was hopped up on adrenaline. Maybe I didn't love leaving in the early morning cold, but you don't need to wake up at the crack of dawn like I did.
"Movement, exercise is helpful. This could be as easy as taking a walk. Or walking a dog. It's also helpful to do this in green spaces. Parks or streets with lots of trees help us feel better and are good for our brains. Moving or exercising with a friend can also help, as this provides social support," California State University, Fullerton Assistant Psychology Professor Barbara Cherry said.
I don't think anyone expects you to join your school gym. Admittedly, I did nothing but run on the treadmill. Don't judge me. My point here rests on the fact that exercise does help you for many reasons. For one thing, it gives you an hour of your day to focus on something other than all of your classes. Secondly, moving around and getting that adrenaline up helps to kick out some of that pesky anxiety that keeps trying to bother you. Try it, and see how you feel afterwards.
4. Keep a Comfort Show to Look Forward To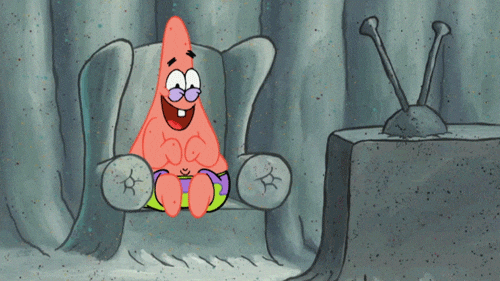 Personally, I depended on the CW a lot back in the early days. That, and watching Shadowhunters. I cannot stress this enough. Get yourself a show to look forward to at the end of the day. The idea of coming back to my apartment or dorm and curling up in a chair or bed with a new episode of a show I loved always made getting through the day easier. It assured me two things. The first; the end of the day would come. The second; no matter how bad things felt or how scary the schedule looked, I could always count on Barry Allen to get me through it and end my day on a good note. It helps, it really does.
5.  Stay Kind to Yourself
I know, I know. Seems kind of obvious. Still, I think I should mention it because unfortunately, most people often overlook this small fact. The crueler you speak to yourself, the worse your anxiety will feel. Yet even as we know this, we constantly berate ourselves for the smallest mistakes or problems.
"So, even though you can't control many things, you can control your self-talk, but only with practice. That is why some people take up relaxation exercises or meditation. You can also try to identify the circumstances in your life that cause you to think about stressful things, and then try to become aware of when you're talking to yourself about those things. Then you can practice what psychologists call "thought-stopping." But, as Ringo Starr once sang, "It don't come easy." That means you have to practice identifying your stressful thoughts, relaxing and thought stopping. One way is to try it for 60 seconds until you can succeed and then gradually extend the time. Then you can try it at those time when you're most likely to think stressful thoughts," California State University, Los Angeles Psychology Professor Henry D. Schlinger, Jr. said.
We all know that meme, right? The one with the little cartoon about to sleep, and then its brain tells him reminds it about some horrible memory that happened in the eighth grade? Then the cartoon feels haunted and can't sleep? I always related to that to my core. If you did, too, then this tip might really help you. Just show yourself some kindness. Treat yourself like you would treat your best friend. It goes a long way.  
6. Pull the Agenda Out, You Will Need It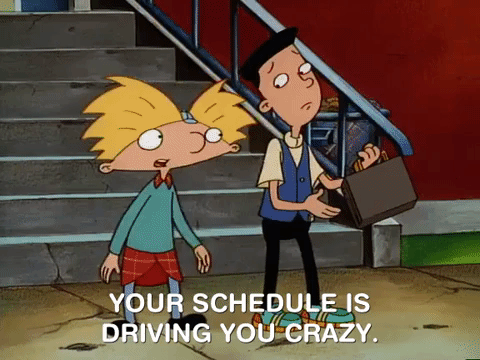 Creating a schedule for your classes and studying. Know when you want to study what subject. Most of the anxiety about the syllabus comes from not knowing how to manage everything you need to manage. If you figure out exactly when you want to get your essay draft done, when to read a certain book you need read or how to set a study schedule for the exam due next month—it all benefits you. My friends would often postpone everything until the last second and then cram overnight, which gave them more anxiety. The worry about getting your work done and studying will at least fade if you prepare yourself properly.
"The best methods are described above; setting small manageable daily goals, staying organized by keeping a calendar and keeping one's living spaces tidy and organized and pleasant. Just a bit of organization can make the day much less stressful, and thinking too much about final exams in the beginning of the semester will not help anyone. Think about what needs to be done this week and do those things. If you have the time and energy to work ahead (e.g., read an extra chapter, start work early on a final paper), then do so; that will give you more free time to relax and do things you enjoy in the future," California State University, Los Angeles Professor of Psychology Heidi R. Riggio said.
You could always make it fun, too. Use tabs and colored pens, draw little doodles in the margins. Make a whole hour or afternoon of decorating a schedule. You can find plenty of bullet journaling videos on YouTube or Pinterest that can hopefully inspire you to want to create. It may not sound too exciting at first, but once you put some music on and get an idea of how you want to decorate your schedule, you might just find it fun.
7. Decorate Your Space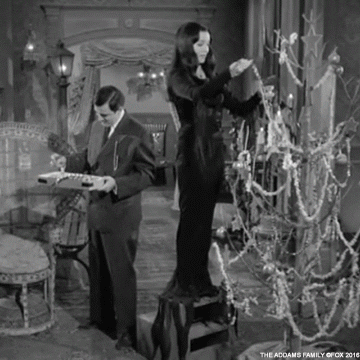 Plants. Fairy lights. Maybe a framed photo or two? I don't know, my cat and books took up most of my room, so I didn't get the chance to do much else with it. But I do know that decorating your space, or at least the excitement for decoration, can help ease anxiety tremendously. Moving out already feels scary, but if you plan how you want to decorate, even if that just means decorating a small area of a shared room, it can lessen the fear. It can make moving out more thrilling and give you an element of control over your new life.
8. Join a Club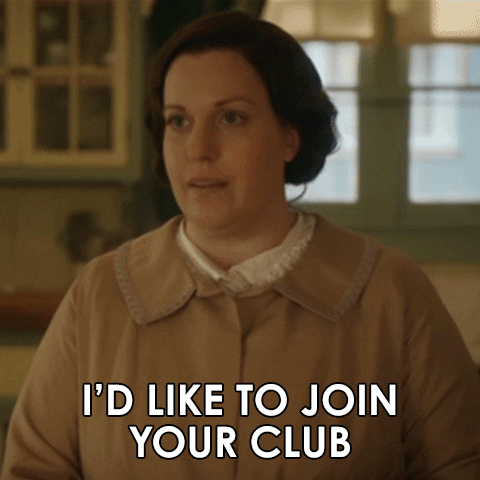 Look through your university's website or social media pages and find clubs that you can join. I ended up joining a French club very late into my college life, and my only regret? Not joining sooner. I by no means spoke fluently, but knowing that I could go somewhere every week and just talk to people? Especially for an introvert like me, that meant everything. It gives you confidence, purpose and encourages you to try new things.
"Being around others can reduce stress because it can provide support, give you things to do, and help you survive life's challenges. When you're stressed you may react and isolate yourself, but this is the time to reach out. If you're feeling alone and don't have friends or family to depend on, consider joining a group, club, or cause that's important to you," California State University, Long Beach Psychology Professor Linda Alexander said.
There exists a wide variety of clubs to choose from. Aside from language clubs, you can find clubs for video games, fashion design, environmental groups, theater, STEM and so much more. Don't force yourself to join any or every club. Just find one place that offers some kind of hobby or practice that you enjoy and which helps ground you. The lighter experiences you undertake, the more it helps ease your fear when new things suddenly disrupt your new routine, as they definitely will.
9. Figure Out Your Finances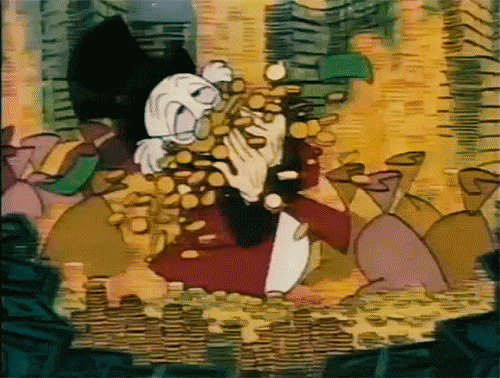 Knowing how much you can spend and how much money you save every semester, or quarter depending on your university, gives such comfort. You want to see a movie next week? Go out for dinner? Go for a bit of a shopping spree? Then you should know how much you can spend. Talk to, not only a financial counselor, but to your friends. Ask about places on campus that qualify as both fun and cheap. Watch your spending habits, but also don't feel afraid to indulge in a few pleasures that help ease your anxiety.
10. Enjoy Spontaneous Moments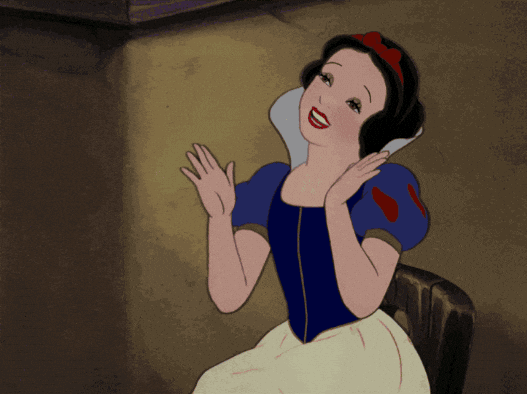 This one might sound surprising, but it really matters. Anxiety usually means never feeling able to go out and enjoy yourself without planning everything. When even one tiny part of that plans falls apart, so does the entire outing. Because of that, allow yourself to enjoy spontaneity. Passing by a café? Stop and grab a cup of coffee, maybe a pastry, too. Accidentally wandered into a bookstore? Take a look at the shelves. Found a movie theater? Look at the listings, see if anything catches your eye. Once you learn how to take fun moments as they come, you learn to feel less afraid of surprises that cross your path.