Broadway musicals offer some of the best music out there. From heart-wrenching ballads to hysterical duets to songs that just make you want to dance on a table, these soundtracks back us in the musical that we call life. I don't know about you, but I can't study or do homework in complete silence. So, why not combine musicals and homework to make things a teeny bit more interesting? Afterall, there's only so much a person can do to give algorithms or chemistry some flair.
Read on to find some of the best musical soundtracks to back your study sessions!
10. Six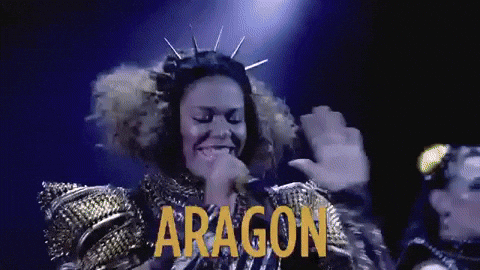 Another historically based musical, Six came straight from the West End; rather appropriate, considering the music gives you the modern retelling of the six wives of Henry VIII. Dealing with Henry's infidelity and bouts of wrath, the six queens of England tell their stories—which, for the most part, got washed away from the history books.
Each solo song offers a different vibe, fitting to the queen's style and life. Many snippets of their songs made TikTok go wild, so this musical might not seem totally unfamiliar to you. I Don't Need Your Love and Get Down will totally make your bad and boujee vibes playlist. Who doesn't love the songs that call out your ex? And you can't count out the songs that make you and your friends feel like the squad at a party—or in the library during midterms season. Heart of Stone, on the other hand, will make you want to escape to an empty ballroom and pull an Anastasia.
Then you get the songs like All You Wanna Do and Don't Lose Ur Head. They start off funny and light-hearted but the undertones that seep through the lyrics will make your ears perk up in concern. Then you get to the end of the song, and it hits how horrifying the queen's marriages were to Henry. The music in this soundtrack can be deceiving, but that's what makes it so good! It will totally spice up any textbook assignment.
9. The Little Mermaid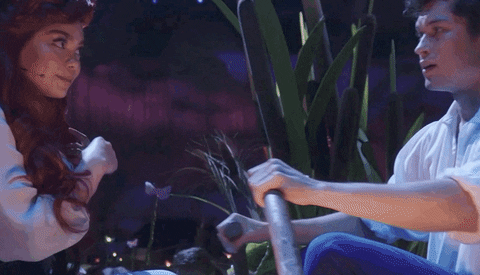 Up where they walk, up where they talk, up where they stay up all day studying—wait, that's not right. Or is it? The musical based off of the Disney movie offers a slew of songs not in its original content. One of Disney's most popular villains seems slightly different this time around: a bit more witchy, but just as power hungry. Following a very similar storyline to the movie, this musical ranks as a popular option for school productions. Did anyone else vie for the role of Ariel? Part of Your World's lyrics might throw you back to your childhood, a time where you didn't need to worry about midterms exams.
"I have performed in school musicals ever since third grade. It was definitely my favorite thing to look forward to in school because it helped my social skills and improved my schoolwork. Memorizing lines and songs allowed me to find ways to study notes for tests and homework. During rehearsals, if I wasn't needed on stage, I would sit back and do homework, which went by pretty fast considering I had music playing in the background from the people on stage," College of Staten Island sophomore Brielle Doherty said.
Ursula's I Want the Good Times Back might make you hope for its cinematic debut in the live action The Little Mermaid. Everyone loves a good quartet number, too: If Only might make you grab your three closest friends to dramatically reenact it during a study group break. Throw in the stunning power of Eric's voice in Her Voice, every character offers fantastic vocals and even better renditions. I mean, who could go back to the movie's version of Under the Sea after listening to the Broadway version?
8. Beetlejuice
A modern-day version of the movie, Beetlejuice will become your guide to the other side—of your homework. Comedic, dark and surprisingly heartfelt, this musical tends to break the fourth wall, courtesy of the demon Beetlejuice. Beetlejuice declares himself a guide to the audience to, you know, The Whole "Being Dead" Thing.
Beetlejuice then discovers the Maitland's, a couple simply gone too soon in The Whole "Being Dead" Thing, Pt. 2, a funny, slightly inappropriate cheerleading number. The Maitland's realize that they died before accomplishing all of their goals, like many other unfortunate souls. Enter Lydia Deetz, a teenager who just lost her mother. Unlikely companions, Beetlejuice, the Maitlands and Lydia traverse the lines between life and death.
"Although it's slightly different from the movie, Beetlejuice the musical was one of the best [shows] I've ever seen! The show was so comedic, but the storyline really had a deeper meaning to it but was conveyed in such a lighthearted way," St. John's University senior Brynn Batiancela said. "My favorite songs from the musical are probably Say My Name and The Whole 'Being Dead' Thing. Both songs are so catchy and have lyrics that make you laugh. The actor did a really great job at portraying Beetlejuice's voice throughout the whole soundtrack."
Beetlejuice's plots lead them to the Underworld where they meet the iconic Miss Argentina, who gives us the TikTok favorite What I Know Now, before eventually leading to Beetlejuice's rebirth in Creepy Old Guy. Once again bouncing between life and death, the musical resolves with the fan favorite Jump in the Line. And who could forget Dead Mom sung by the talented Sophia Anna Caruso? This soundtrack will definitely spice up that calc homework, that's for sure.
7. Hadestown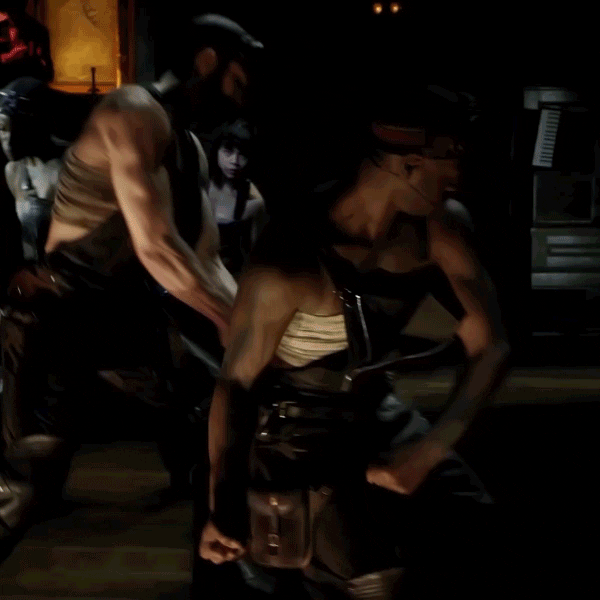 The musical account of the Greek myth of Orpheus and Eurydice, New Orleans jazz and American folk music will win over the hearts of blues listeners everywhere. Why not listen to a show while you tackle those study guides? Set in a post-depression era, this romance won't pan out like one of those holiday Hallmark movies.
Orpheus's singing in Come Home with Me and Wedding Song, despite coming off just a teeny bit strong, wins Eurydice's affections. I mean, if the first thing someone said to me consisted of "Come home with me," I would kind of freak out. Nevertheless, stricken with the blistering heat or frigid winters, Eurydice ends up in Hades' clutches—and I mean, who wouldn't with a voice like that in Little Songbird? When the story of Eurydice's disappearance comes to light, Orpheus does what no other could: travel down to Hell to bring his lover back. Wait for Me will literally make you want to text your significant other after you finished all that homework and say, "Would you do this for me?!"
Our Lady of the Underground can't go without a mention, either: Persephone's solo song, her raspy voice mixed with the ensemble will make that Quizlet go so much faster. Then, of course, if your totally lost with the problems at hand, try If it's True. It is true what they say: sometimes, studying feels like battling a Titan.
6. In the Heights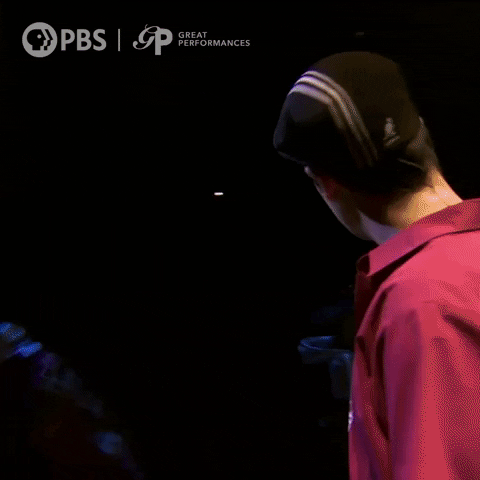 Before Lin-Manuel Miranda picked up that Alexander Hamilton biography, he created In the Heights. Focused on three days in the Washington Heights neighborhood of northern Manhattan in the heat of the summer, this soundtrack will make studying that much easier.
Playful combinations of rap, traditional Hispanic music and showtunes brings this musical to life.  Nina's song Breathe might just make you a little breathless with the amount of emotion in her voice.  It Won't Be Long Now totally sparks laughter—poor Usnavi may be helpless, but his heart is made of gold. Try out Carnaval Del Bario for one of best ensemble pieces: seven minutes of flurrying emotions will leave you grooving in your seat. Paciencia Y Fe and Alabanza on the other hand, might move you to tears.
This musical, based off the novel by Quiara Alegría Hudes, will hit HBO Max this summer as a major motion picture with Anthony Ramos leading as Usnavi, featuring Lin-Manuel Miranda as Mr. Piragüero. So, if you find yourself enamored with the soundtrack (which you probably will), your study sessions will also get the movie soundtrack to pair with the original musical songs.
5. Anastasia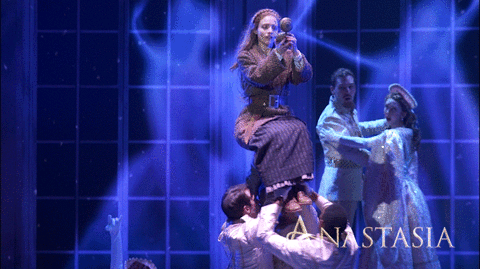 This musical holds a special place in my heart. From the 1997 film, this musical revives the legend of the Grand Duchess Anastasia, the supposed surviving member of the royal family after the Russian Revolution. The gorgeous soundtrack leads you through Anya, Dmitry and Vlad's expedition through Russia and into France, with Gleb and the Bolsheviks in a close pursuit to bring them back.
Naturally, this charade started with Anya following the rumor that a man named Dmitry can get her papers out of Russia. Their goal? To groom a young woman for the role of Grand Duchess and bring her to the Dowager Empress, the surviving member of the Romanov line. For money, of course. That's when the audience gets hit with In My Dreams, the story of what Anya remembers from her past, which will leave you speechless with that last high note.
Dmitry's My Petersburg totally showcases his killer vocals, despite his exasperation with Anya for a good chunk of the show. When it comes down to it though, In a Crowd of Thousands might just end up being your song with your significant other—if you can get rid of that chunk of work to do.
Who could forget Once Upon a December or Journey to the Past? One will leave you wanting to waltz the night away in a gorgeous ballroom while the other makes you want to run towards your future. The Anastasia company can't get count out either with on this soundtrack: Stay, I Pray You might end up your favorite. For those who love the original movie, that song actually might sound a bit familiar—it's to the tune of the movie's In the Dark of the Night. Land of Yesterday offers a great dance break if you need to get up and move around to get those study jitters out of your system.
4. Dear Evan Hansen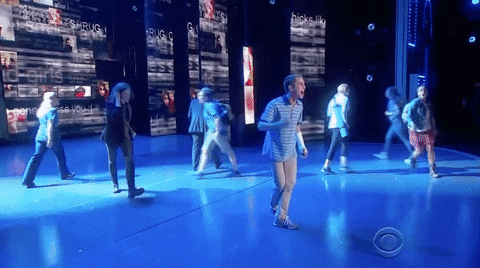 Listen, sometimes you need a good cry during a stressful midterm season—try and give this soundtrack a chance in the meantime. Another musical-turning-movie, this story revolves around depression, suicide, anxiety, recovery and moving forward. Definitely not the most cheerful musical, but it delves into the importance of mental health in a way that remains seldom done.
Waving Through a Window totally deserves all the hype around it: Ben Platt's voice will send chills down your spill. It feels like one of those songs that you can picture yourself singing in an empty theater. Then comes Requiem, another gorgeous track, delivering us three different perspectives on how the Murphy's handle life now that Connor died. And if you really need a cry, Words Fail will do the trick: Evan's emotions will run right through you.
If you need a reminder that you will never be completely alone, give You Will Be Found a try. Despite how dark and trying things may seem in the state of the world right now, just know that someone hangs out in your corner, always. With such soul-hitting lyrics and stunning vocals, this six-time Tony Award winner will accompany you through that reading. If you need a pick-me-up, try to learn the dance that accompanies Sincerely, Me.
3. Legally Blonde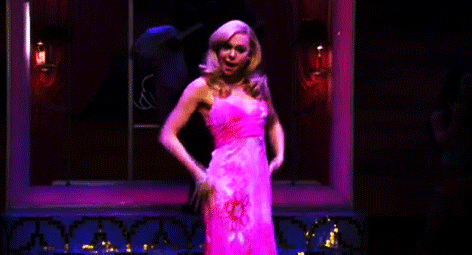 A girl's night classic comes to Broadway: this musical offers some of the best jams to get you through your homework. Chronicling Elle Wood's law school journey, we travel from sunny California to the hallowed halls of Harvard Law—all in the pursuit of Warner Huntington the third. Warner remains about as likable as in the movie, but Vivian (or shall I say, Vivienne) goes from being the worst to the best by the end of the musical. I mean, listen to Legally Blonde Remix—Viv literally hits one of the highest notes in the entire show with ease.
Not to mention that Whipped into Shape will not only end up being a motivator to get your work done, it also makes a pretty awesome workout song too. Toss in a murder case, a well needed epiphany and an unexpected romance and this soundtrack will make studying law so much better.
"There are times when I find myself throwing on the Legally Blonde soundtrack while studying. I always think, 'If Elle can get into Harvard and be the valedictorian, SO CAN I!' And with that, So Much Better begins and I start to work on my better and fight off the urge to pretend I just found out I got the internship I'd been working for and I'm rubbing it in my ex-boyfriend's face—you know, just casual study sessions things!" Wagner College sophomore Hunter Baum said. "As well as the fact that the message to the show is so wonderful! It encourages hard work and commitment and sticking true to what you set out to do, regardless of what people think! If there's anything Elle has taught audiences, it's that the best revenge is proving someone how wrong they were about you!"
Bend and Snap totally ranks as one of the best songs ever— and the actual bend and snap doesn't hurt either when you want to grab someone's attention. Paulette totally makes the show with her dialogue and outbursts: anyone else jump with that "It's called… CELTIC MOODS!" in Ireland? But the reprise will totally make you want to hop on a plane to study in a small Irish town instead of your bedroom; who knows? Maybe one day you will.
2. Wicked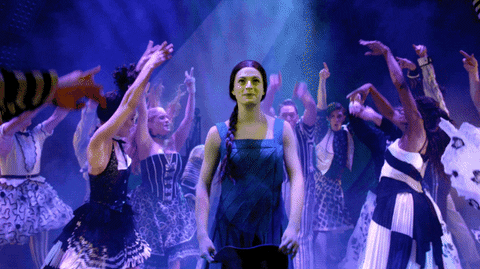 A Broadway staple, Wicked's story revolves around the origin story of the Wicked Witch of the West and what happens after Dorothy lands in Oz. A story of betrayal, deceit, friendship and romance, the music in this soundtrack holds some Broadway classics. Idina Menzel and Kristin Chenoweth rule this musical, just like their characters do: I mean, who couldn't love Popular or Defying Gravity? The fun play on words that will fill your ear buds will make you keep you cruising through your notes.
"It definitely helps me concentrate when I listen to music, my mind is always racing so playing music helps me calm down a little and be able to focus on work while being entertained," American Musical and Dramatic Academy second semester student Alexa Bartiromo said.
Anyone else feel like their crush hangs way out of their league? Well, if you need to get that angst from your system in a musical way, listen to I'm Not That Girl—but once you do, try and invite them to study with you! You never know what might happen; I mean, you'll be better off than Elphaba on the run from the Emerald City and Fiyero's transformation into the Scarecrow (thanks, No Good Deed). But their romance does appeal to the heart in As Long As You're Mine, and if you're a musical theater major, maybe that could be your project!
1. Hamilton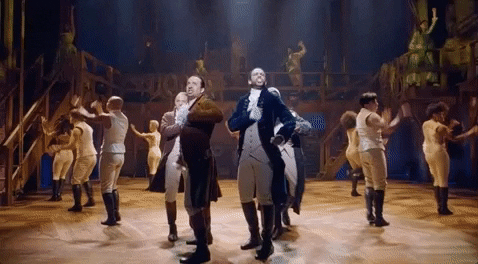 Oh, yes. The phenomenon, the sensation, the history of our forgotten founding father: Hamilton not only put Hamilton on the map again, but also launched an entire cast into stardom, all thanks to the genius embodied in Lin-Manuel Miranda. Even after the original cast left the show, ticket prices still hung at astronomical prices. Combining rap, show tunes and pop, this version of American history totally makes studying that much easier.
"While I have some favorites from various musicals, I would have pick the Hamilton soundtrack as my favorite. It's such a unique blend of Broadway and modern hip hop. Lin-Manuel Miranda is a musical genius and [the] of the three parts of King George's songs [get stuck in my head]. I believe the actor stole the show. It's stuck in my head because it's absolutely hilarious with the part where he goes 'da da da da daaaa,'" St. John's University senior Matt Agoncillo said.
Any song on this soundtrack deserves praise, but here's some of the highlights: The Schuyler Sisters totally keeps you on your toes. You can even do the dance while you lounge on the couch that you swear helps you study better. Arguably one of the best friends-to-enemies stories on Broadway, Wait for It comes to life with Leslie Odom Jr.'s gorgeous vocals. It even delivers one of the most popular lyrics in the show: "I am inimitable, I am an original." Yorktown (The World Turned Upside Down) will fuel your motivation, just like an action scene would in a movie. And, of course, Who Lives, Who Dies, Who Tells Your Story: a finale that will make a few tears shed once you finish that quiz.