Summer means the annual era of beaches, parties and sun will distract us from the realization that we have very little time before the fall semester starts up. While fun increases over the summer, funds do not. College-ing takes a toll both mentally and financially. What little money we have left after the craziness of spring can only afford us the most inexpensive of "treat yo'self" moments. Even if you hustle at your summer job, you have to save that check for next school year, not new summer threads. Fret not: You can find ways to save while also staying in style this summer season.
Check out these 10 hacks to finding cheap summer clothes.
1. Don't Go Supreme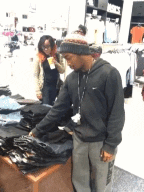 This should go without saying, but taking a plain piece of clothing and stamping it with a red stripe and basic-font letters spelling "Supreme" does not make it worth hundreds of dollars. If you want to save money on your summer wardrobe avoid big name brands like Supreme, Nordstrom or Yeezy. The quality of their clothes does not increase all that much from places like Forever 21 or H&M. "I don't understand how people spend so much money at places like that," said Florida Agricultural and Mechanical University junior Erica Tyler. "It just doesn't seem worth it." If you really wish to not break the bank when stocking up summer outfits, pay attention to this hack and avoid these unreasonably priced venues at all costs.
2. Apps Are Your Friends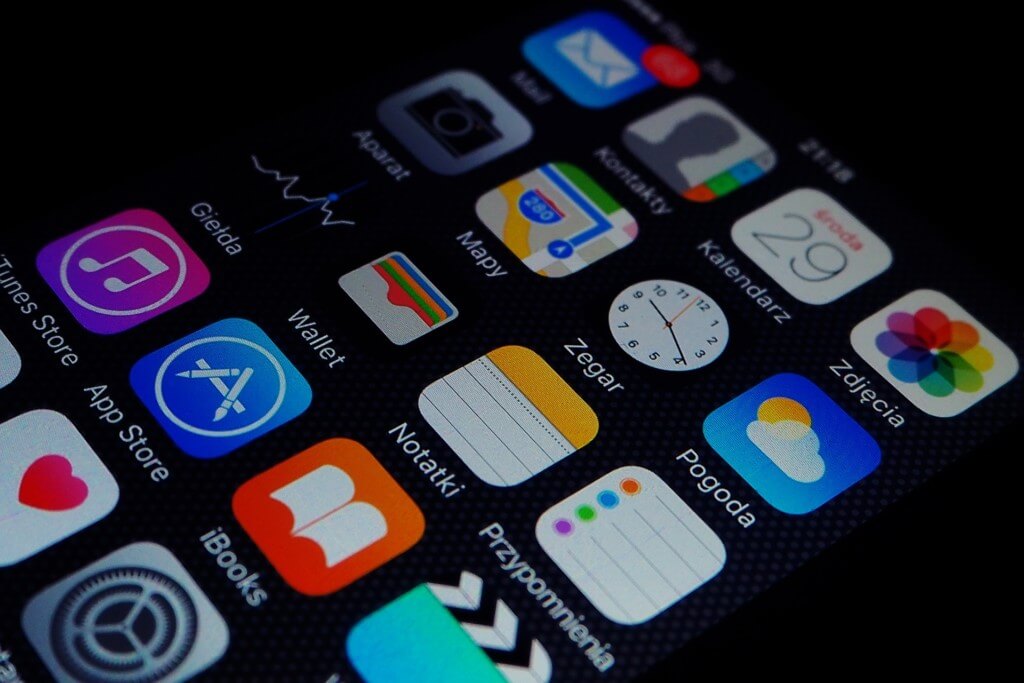 When it comes to saving money—not only on clothes, but anything in college—turn to your app store of choice for great savings. Most business chains with mobile apps typically put special coupons and promos exclusively on their respective apps. The Old Navy app, as well as other stores, may have special 20% off or BOGO deals that you can't find anywhere else. The app store also contains apps like Dote and Simply that serve as shopping hubs which make finding and purchasing the cheapest summer looks easier and less stressful. "Not enough people look to the apps as a resource. They have saved me a bunch of money on not just clothes, but food, supplies and other stuff as well," said Florida State University senior Claudio Williams. Don't wait for your wallet to shrink anymore. Go ahead and start downloading.
3. Tanks! MORE TANKS!
Nothing says summer like a nice tank top. They show a little skin, allow for a nice tan and often manage to persist as the cheapest article of clothing in most retail stores. More often than not, you will not pay more than $25 for a solid tank top. If the stores push something pricier than that, you can very easily make your own at home for free. Looking to work out? Find an old, dingy shirt, cut the sleeves off and turn it into a nice workout tank. The beach persistently calls your name, and you need a stylish look to answer? Show off your guns by adapting a previously sleeved shirt to the summer weather. "I'm wearing a tank top more often than not during the summer" said Florida State University junior April Maddow. "They're just kind of easy and cheap." Whether you pick them up for cheap or make your own, remember that tank tops come as a crucial means this summer to keeping the money in your wallet and the sun on your skin.
Treat Yo Self Racerback Tank Top
4. Don't Sleep on Amazon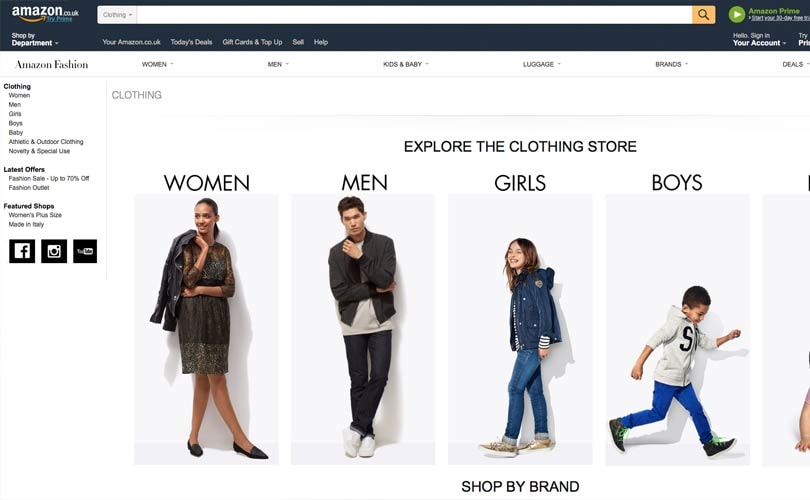 You might have some reluctance to shopping online for clothes, especially through juggernauts like eBay or Amazon. Maybe sizing issues come up, or you get worried that the clothes won't look the same as the picture when they arrive. You should know, however, that Amazon often offers ridiculously cheap prices on cool outfits that you may not even find in stores. Plus, their Prime membership allows students a discounted price for the premium service. You can shop for cheap online while also not having to worry about paying for shipping on most items. If you haven't already done so, sign up for a prime account and reap the cost-saving benefits that Amazon has to offer us students.
5. Don't feel ashamed for turning to a department store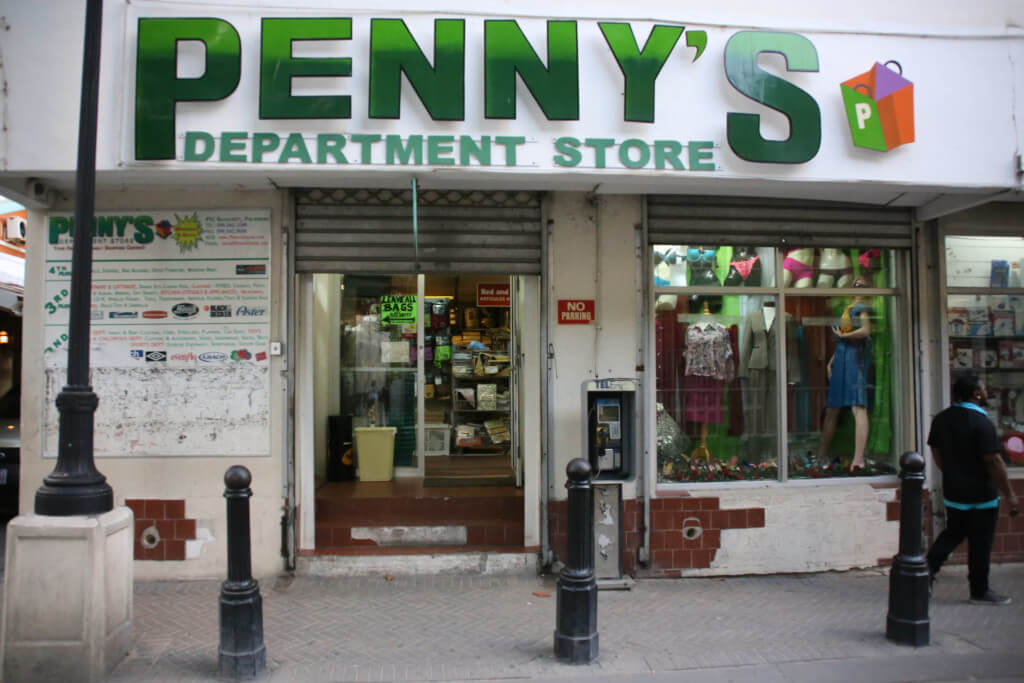 If you think a fair amount of people sleep on Amazon, you have to acknowledge that a lot of people really sleep on department stores when it comes to finding new styles. People seem quick to judge you for buying from places like this without realizing that they not only have a solid array of styles, but also a decent quality for the affordable price. "To me there's not much difference between a plain Wal-Mart T-shirt and a plain Express T-Shirt," said Florida Agricultural and Mechanical University junior Avante Burks. "All that matters is how the person rocks the outfit." Listen to this statement and don't feel afraid to stop by the clothes section of your local department store next time you go grocery shopping. You might find cute bathing suits or a cool tank top that fits your look and allows you to strut your summer style with confidence and a little extra cash in your pocket.
6. Frequent Stores with Frequent Sales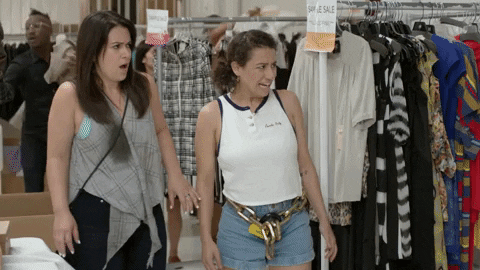 Do you ever find yourself walking through the mall and passing by stores that seem to always have some sort of advertisement for a sale in their window? Take a chance and make these stores your go-to destinations for clothes shopping. With the summer going strong, they currently have some sort of summer sale going on right now. These sales will make the already inexpensive summer wears all the more affordable. Stop ignoring these gifts of consumerism and take advantage of their constant deals.
7. Use and Abuse that Student Discount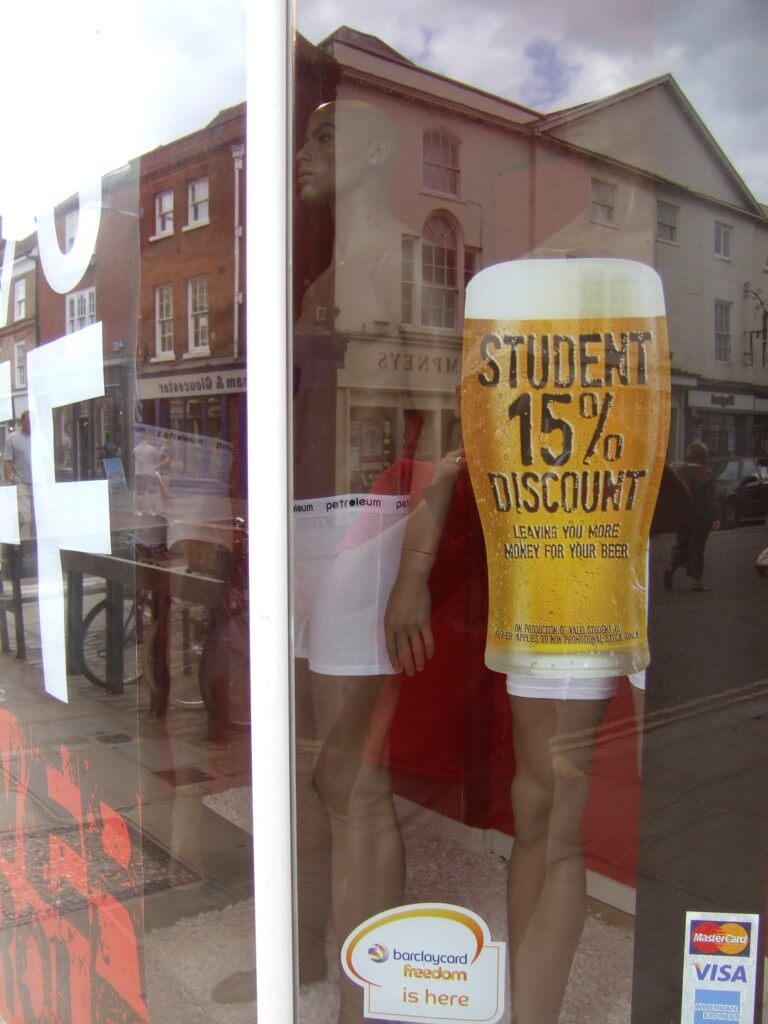 Stores may avoid advertising this, but several popular clothing stores do have a student discount. Just flash that student I.D. like you would at a club, and you will find yourself on your way to a hidden world of savings. Stores like Express, American Eagle, Forever 21 and Urban Outfitters all have some discounts exclusive to students who show a valid ID. While not every store may abide by this great convenience, it never hurts to ask. "I tend to ask almost every business I go to if they have a student discount these days," said Georgia State University sophomore Derek Rice. "A lot more of them have it than you think." Use and abuse your status as a student to save some money when buying summer threads. Those discounts might even make all of that student debt worth it.
8. Thrifting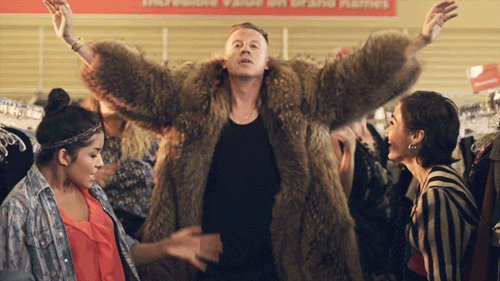 Don't believe the stereotype. Frequenting thrift stores like Goodwill or local yard sales and flea markets does not make you a hipster. While some hipsters do thrift shop in order to buck social norms, many people do it simply to use an easy avenue to procure some stylish looks without violating your budget. You might even stumble across a style that you didn't think you could rock. If you feel ambitious, you can even try to bring dead styles back. Okay, that does sound a bit hipster-ish, but whoever said that hipsters automatically equate to bad? Redefine your summer closet with inexpensive treasures from your local thrift store and turn heads when you strut your way through the season in the process.
9. Take Advantage of Free Summer Swag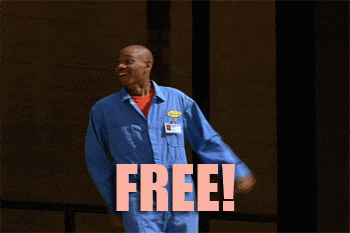 You know what summer means: various apartments, businesses and student organizations trying to get your attention for the upcoming semester. While you may find yourself annoyed by the constant invitations to live at a certain spot or visit a local business, don't shut out these advertisements entirely. Some of these enterprises give out free swag for expressing interest in their venue. Indulging a complex's tour or pitch might end with you snagging a free T-shirt, sunglasses or other beach-ready merch. You may have to invest a bit of your valuable time to receive these gifts, but how could you turn away from free stuff? Even if you don't like the design of the clothes given out, you can always tweak it to fit your fancy (see #3). Go ahead and make the rounds visiting different businesses and housing developments eager for your attention. Their desperation benefits you when it comes to crafting a summer wardrobe.
10. Don't Feel Afraid to Get Experimental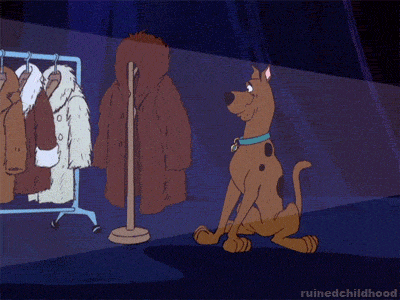 You ever notice how some of the most expensive clothes can often look the most generic? $80 for a basic shirt from Express seems like a lame deal, doesn't it? But if you mix that cute pair of overalls from the thrift store with a cool graphic tee from a department store and some old colorful socks, you have a summer look that comes off as both eye-catching and inexpensive. A willingness to go unconventional with your style can prove the most frugal due to the fact that you go after clothes that may not qualify as "popular" and therefore seem less expensive. Going after the clothes others don't see as trendy may not sound that great, but if it allows you to craft a unique style, then who really cares? "I try not to care what people think and dress how I feel," said Florida Agriculture and Mechanical University senior Bria Vaughn. Remember, before a style becomes trendy, someone must take a fashion risk and rock it with confidence. You can fill the shoes of that risk taker and become a fashion icon without spending icon prices.