Before finals week, midterms at UCLA is the first time students realize college is like a huge hangover. Everywhere you look you see people with dark circles under their eyes, desperate for coffee and looking for somewhere quiet to sit as if they're traumatized by noise. At UCLA, the quarter system means that midterm hangovers can stretch from week two to week nine. Just like you can pace your drinks and eat greasy burgers afterwards to make hangovers better…
Students have come up with 10 creative ways to combat midterms at UCLA.
1. The art of finding a seat in libraries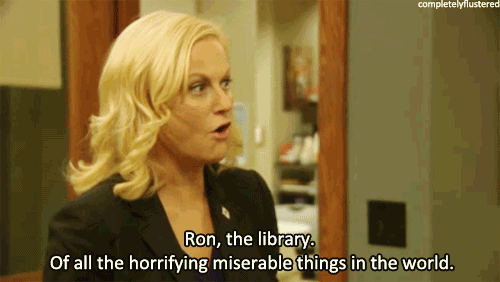 If you can't get to Powell Library or Young Research Library before 9 a.m during midterms at UCLA, you might as well forget the hassle of packing your textbooks and walking to the library in the first place. For junior Milagro Escobar, the trick of snatching a chair is finding a place where most people overlook. "My chair is on the fourth floor of YRL (Young Research Library), at the back," Escobar said. "I always sit in the same chair. I'm not OCD, but I kind of am when it comes to my chair." The only time libraries are mostly empty is between 2 a.m. and 9 a.m. "I rearrange my sleeping schedule such as I go to bed early in the evening so I can get to the library at 2 a.m," Escobar said. As if your sleeping schedule wasn't already messed up thanks to college.
2. Embrace healthy routines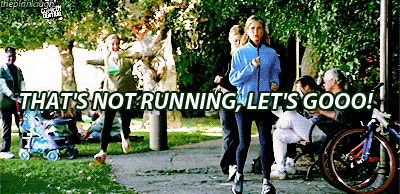 With midterms at UCLA just around the block, the last thing you'll want to do is drag your tired body to the gym. In fact, anything other than binge-studying all night and knocking out in bed takes a colossal amount of will power. But not even midterms can quench some people's drive to stay healthy and active. "I like to get time for myself and hanging out with friends," senior Elissa Wu said, "and making sure that I'm still working out." People you see at the gym at 10 p.m. know a healthy regime will prevent midterms from interfering their New Year's resolutions.
3. Start early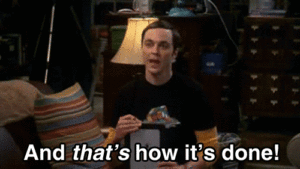 The quarter system means that some unfortunate people have midterms the week before finals week, or multiple midterms on the same day. You don't want to feel good until the last minute when you realize the enzyme names you've remembered are actually for your neuroscience class and you haven't studied anything for chemistry. For some people, the solution is to dole out their studying. "I'll type my notes into Quizlet throughout the quarter, so that when midterm approaches, I only have to study those flashcards a bit a day or two before," junior Lily Lewis said. Others simply begin studying weeks in advance. "Give yourself enough time to really learn the material," junior Gaby Medrano said. "Cramming doesn't really help in the end." Well, unless you're one of those gifted with the ability to stay up all night.
4. Suck it up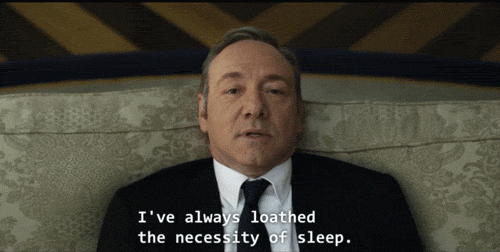 What's common between all-nighters and broccoli? Things you have to grind your teeth and swallow really hard for. Of course most people don't set out to stay up all night, but when procrastination gets in the way and midnight strikes, we realize we're about to enter the rite of passage that makes us responsible adults. Plus, pulling all-nighters may have the added benefit of strengthening your soul. "It's sheer will power," senior Shyamali Moujan said. "There are moments I thought I was going to pass out. At the end of the night it really feels like a journey through your emotional psyche." Hopefully at the end of that journey is a beautiful sunrise and an A on your midterm.
5. Crowd-source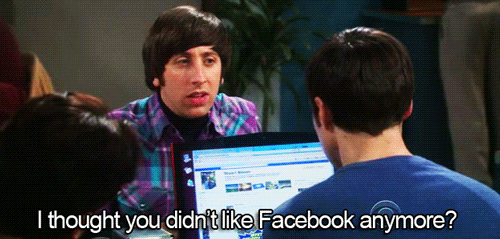 You know you have to start studying for midterms when you accidentally see Facebook posts of people asking for study tips from others who've taken the same classes. These posts are like procrastination alarms, nagging you to stop the automatic scrolling and go back to your reading. They're also the best motivation for posting on your major's Facebook group. "I wasn't sure how to go about [studying for a communication studies class], so I decided to try my luck online," Medrano said. "I got a few responses that were really helpful." Who knows, maybe that person who hates Lacan as much as you do won't only save you on the midterm, but will turn out to be your best friend or soul mate.
6. Keep away from the stress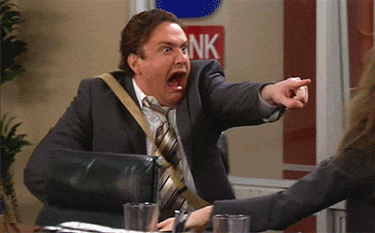 Midterms at UCLA make everyone want to run for cover or search for a way to destress. But everyone has a different exam schedule, so it's important not to let other people's anxiety get to you when you don't have to freak out about your tests yet. When crowds scurry into libraries at the top of every hour, some people go in the opposite direction to find places where they won't go crazy just because everyone else is. "I don't have any midterms as a law student, so I try to stay away from the libraries and all that stress," Jeanie Min, a second year law student, said. Maybe escapism is a solution after all.
7. Overdose on coffee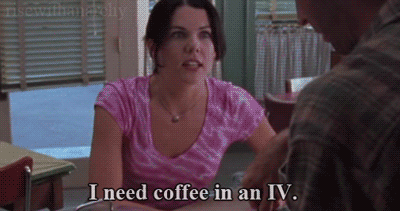 Block out internet messages telling you to get eight hours of sleep and swap coffee for green tea; you know they're useless the week before your midterms at UCLA. There's no shame in being addicted to the liquid gold as long as your wallet can support your addiction. While campus coffee isn't the best, UCLA students still gladly wait over 10 minutes for it if they have to. "I average about three or four cups a day, or two cups more than usual," junior Mara Miyashiro said. Perhaps it's time to try out making coffee yourself to save some bucks, Mara.
8. Cuddle puppies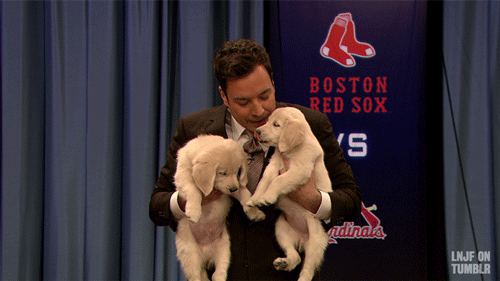 Even if you have a midterm in an hour and you're running low on caffeine, puppies make everything better. That's why Stress Free Day hosted by the Academic Affairs Commission at USAC (Undergraduate Student Association Council) is probably the best school event ever. Students get puppies to pet and school supplies to take for free. "Just seeing the amount of people lining up to pet the puppies and the effect a few puppies can have on people is a fun break between studying," senior Ashly Mohankumar, an academic affairs commissioner, said. Puppies to the rescue!
9. Study with mindfulness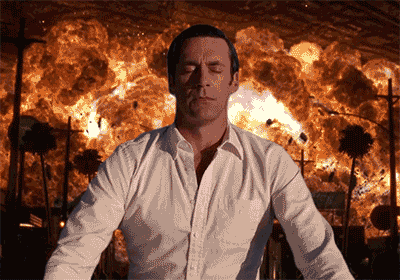 Amid all that stress, many students are more concerned about taking care of themselves mentally and being mindful of stressors. Some go to student-led mental health groups and workshops like the Resilience Peer Network let people get peer support and learn about mindfulness and meditation. As a trained RPN group facilitator, senior Jacinda Dougherty likes to use mindfulness techniques like breathing and grounding techniques to stay present. "I love school and the pretty buildings, but I don't like how during midterms the campus is associated with negativity and stress," Dougherty said. Nama-stay sane during midterms at UCLA, my friends.
10. Get outside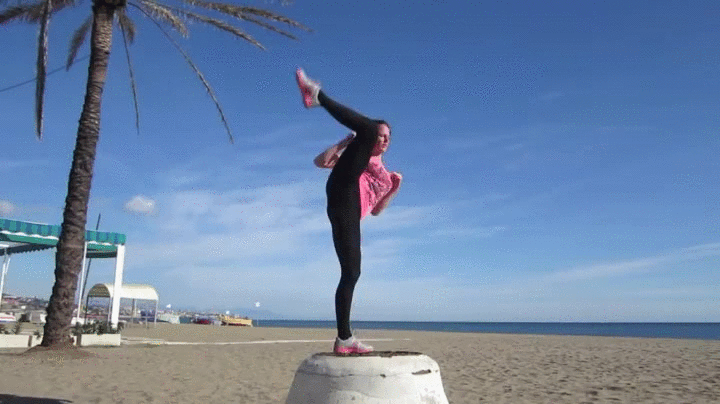 When the weather is warm, you can see perfectly relaxed souls practicing yoga or sun-bathing on the grassy areas of Janss Steps and Dickson Court, even during midterms. "If I don't procrastinate till evenings, my ideal is to study on grassy fields under the sun with a cup of coffee," Moujan said. Moujan sometimes opts to unload her stress on the beach sand. "I live a couple of blocks from the beach," Moujan said. "Even during midterms, when I want to get away from the bubble, I hop on my bike and bike along the coast." Nothing refreshes the mind like the Pacific Beach wind blowing through your hair.