This post is sponsored by The NAMM Foundation.
Ready to launch a career in music? From music performance to behind-the-scenes audio and lighting to the innovative products, the music industry runs the gamut and seeks passionate music lovers just like you. But one question remains: How do you get started? Music mustn't just pulse in your veins—it must emanate from your body with intention. Feeling a little daunted? Never fear.
Lean on this list for 10 ways to launch a serious career in music.
Pro tip: Apply for The NAMM President's Innovation Award for a scholarship to the ultimate music networking experience at The NAMM Show. 
1. Establish Your Unique Identity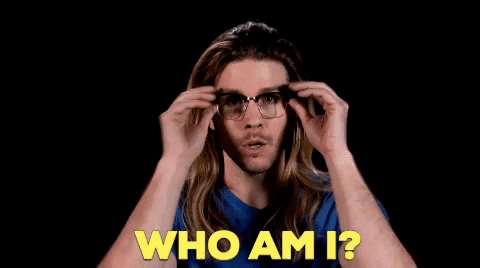 Do you ever listen to a song and realize you haven't heard anything like it? Take the cultural phenomenon known as Old Town Road by Lil Nas X, for example. Country or rap—nobody knows in which genre the song belongs and there has been heavy debate on the matter. "Strive to do something that is different from the established path," said William Kinderman, concert pianist, Professor of Music at the UCLA Herb Alpert School of Music and inaugural holder of the Leo and Elaine Klein Chair in Performance Studies. People want something innovative and imaginative. "Try to blend your abilities to create a distinct professional profile, enabling you to offer something that most others do not. In your training, savor the fruits of different gardens," Kinderman said. Instead of emulating musicians you admire or following the latest music trends, determine what new value you can contribute.
2. Differentiate Hobby From Business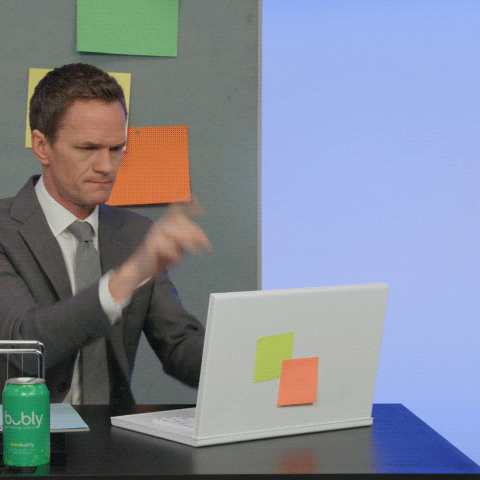 You're a music major passionate about pro audio, but does that mean you're on the path to a successful music career? Not necessarily. You're heading in the right direction but it's time to level up your intentions. "Look at music as plainly as a normal business like everything else and understand what part is actually monetizable," said Markus Burger, Professor of Jazz Piano at San Diego State University School of Music and Dance. For instance, to work in a recording studio or get hired by Samson Technologies or Sennheiser, you need to put in the hours to understand the audio equipment, but the learning doesn't end there. To cross the bridge, you need to understand the business. For example there's copyright law and the complexities of royalties to understand. Not to mention business skills such as analyzing the competition and determining your competitive advantage either for your own brand or the company you work for. Music business is a language of it's own so start connecting to industry experts to start speaking fluently.
3. Build Your Music Business Experience & Personal Brand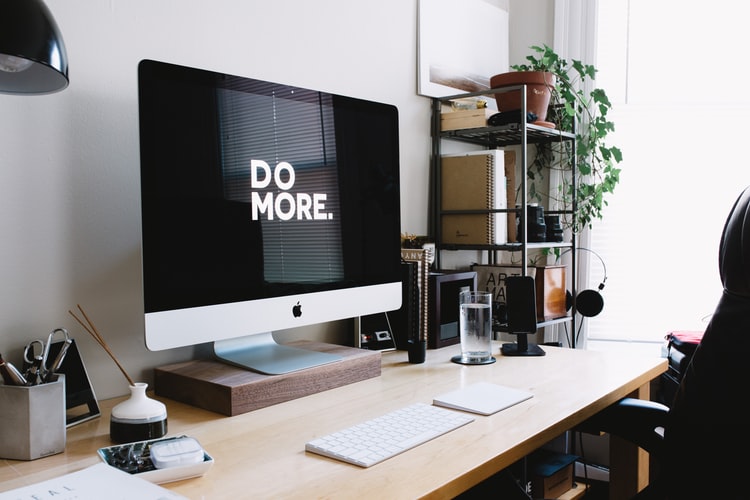 Once you research your industry while also dedicating time to your craft, you need to build your resume. Gain experience through student music organizations (i.e. performance groups, music business associations, National Association for Music Education (NafME) or music fraternities like Delta Omicron Kappa Kappa Psi), internships and volunteer opportunities. All of the above take time and commitment, but this helps you transition from student to music professional. "Building a career takes time. Many students become impatient which only serves to make their employers or fans question their dedication to working in the industry," said Jeanine Cowen, Professor of Film Scoring and Graduate Studies at Berklee College of Music. Career services provide students with resources to tackle the leap. For example, SDSU's internship coordinator can recommend local music internships and connect you with alumni and UCLA's OSSEM team for student services helps students understand how to find the opportunities that fit with their passion. Build your personal brand online starting with your LinkedIn profile where you can showcase your achievements. Or consider launching a blog to write about your experiences and share what you've learned on your journey. Another great way to get your foot in the door in the music industry is through work experience in a retail music setting or a music education company.
4. Attend The NAMM Show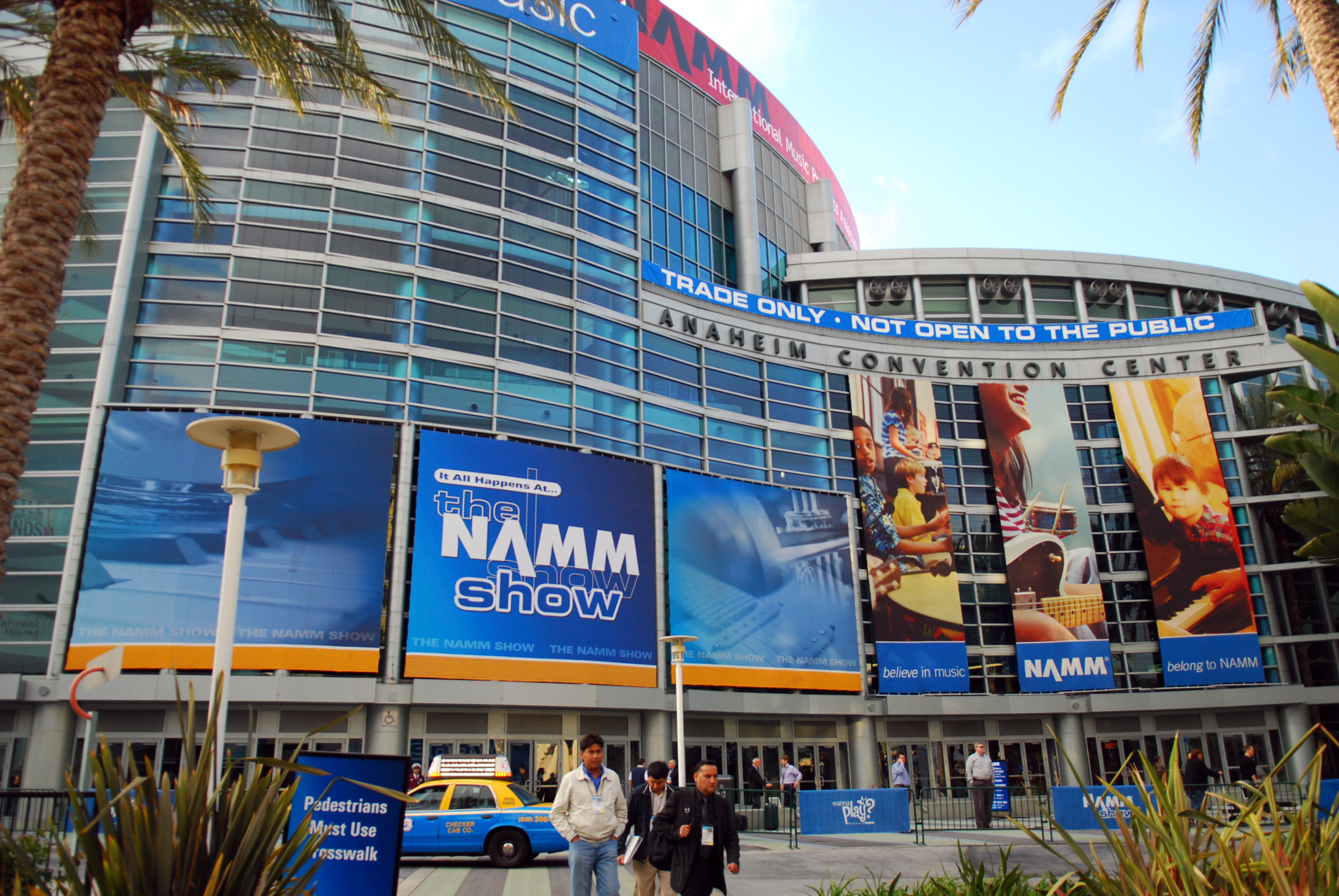 Need a music internship stat? Get connected directly to opportunities with 7,000 music brands at The NAMM Show (January 16-19, 2020). "The NAMM show is a "go-to" event for retail stores and manufacturers," Tana Jane Stahn, President of Chesbro Music Company, said. The National Association of Music Merchants (NAMM) Show in Anaheim, California is one of the largest trade shows for the music products industry. With thousands of exhibitors, you'll learn the latest technology and trends in the industry and connect with music professionals. And you'll get to experience it all first hand—with interviews from production designers like Peter Morse, guitar demos, and 400 educational sessions. At last year's show students attended exclusive performances from accomplished musicians like Eric Whitacre, Elle King and Black Violin.
Lucky for you, The NAMM President's Innovation Award offers a $750 scholarship to attend The NAMM Show. Apply here!
5. Travel to Music Conferences and Events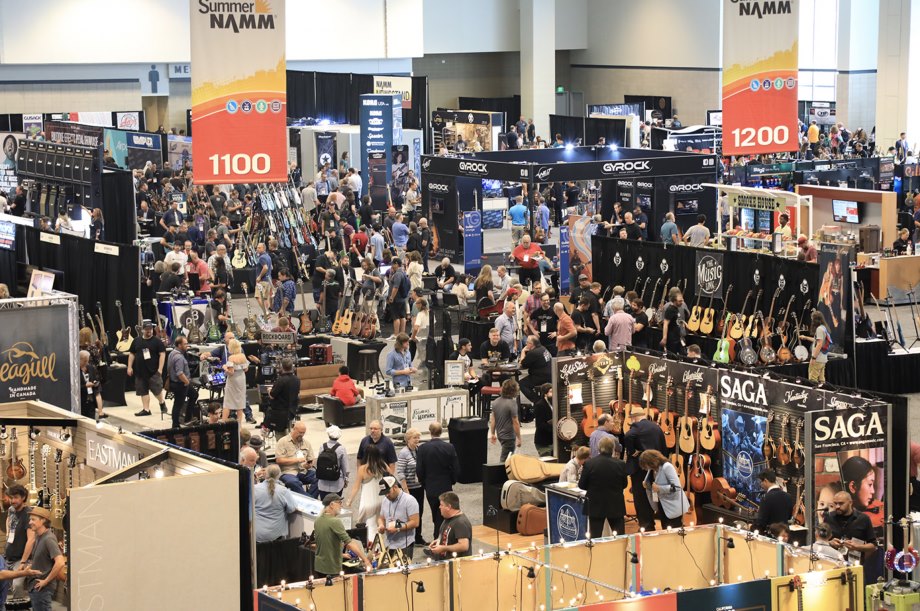 The beauty of music comes from its constant evolution and growing diversity. Because of that, you always have something to learn and must never stop filling your bank of knowledge. "Just start attending events and conferences," said Reynaldo Sanchez, Associate Dean for Strategic Initiatives and Innovation and a Professor of Music Business and Entertainment Industries at University of Miami's Frost School of Music. Catering to all disciplines of music, the College Music Society (CMS) offers several annual conferences on both the national and international level. With performances, panels and workshop sessions, you get a broad overview of topics from music technology to music education. Music Business Association's (MBA) Entertainment & Technology Law Conference combines legal issues with up and coming technology and media concerns within the music industry. Similarly, you have events covering business like Music Biz and events covering production like the Audio and Engineering Convention. "Since our program is dedicated to sharing music production philosophy, technique and approach at a high level, we are regular exhibitors at the Audio Engineering Convention in the US and in Europe," Victor Levy-Lasne, founder of the production education company Mix With the Masters, said. Remember that to succeed in such an ever-changing industry, you need to stay on top of the game.
6. Join Associations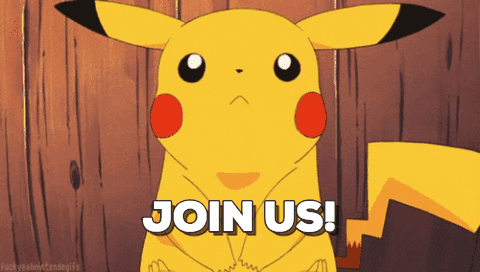 Like music conventions, you want to join relevant associations and music groups. "It's very important to go where the people are," Sanchez, also a producer, songwriter and guitarist, said. Many associations mirror joining a club in school in that you they provide you with a group of like-minded individuals wanting to better themselves. The Recording Academy offers college students membership to Grammy U, in which you join the closest chapter and gain access to events and special programs throughout the year. Interested in solely the business side of the industry? You can join the Music Business Association, which lets you into a trusted forum with news, education, engagement and of course events like Music Biz. How about instrumentals and all things performing arts related? The Association of Performing Arts Professionals definitely has you covered with advocacy, development and networking, along with their own annual conference. As soon as you find what speaks to you, join the conversation and gain membership into an association.
7. Harness Not Only Your Hard Skills, But Also Your Soft Skills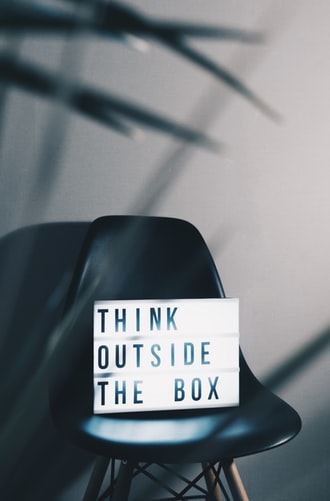 Once you step into the professional world of music, you'll soon realize that many people possess the same passion and excellence. "At a pro level, everyone has more or less the same tools nowadays. Knowing the technical aspects of your craft is essential but it's the minimum, the difference will come from your people skills and professionalism," Levy-Lasne said. Interacting with others at industry at events like The NAMM Show is a great way to better your people skills. You'll start to familiarize yourself with different aspects of the industry while cultivating a go-getter attitude. You'll learn how to answer questions that will uncover your strengths and hold high-level conversations about the industry. You can also start reading industry publications and following music sources and products to help you stay informed in the business. In order to stand out among the crowd, you need to let your personality shine by speaking your passion.
8. Connect with Your Community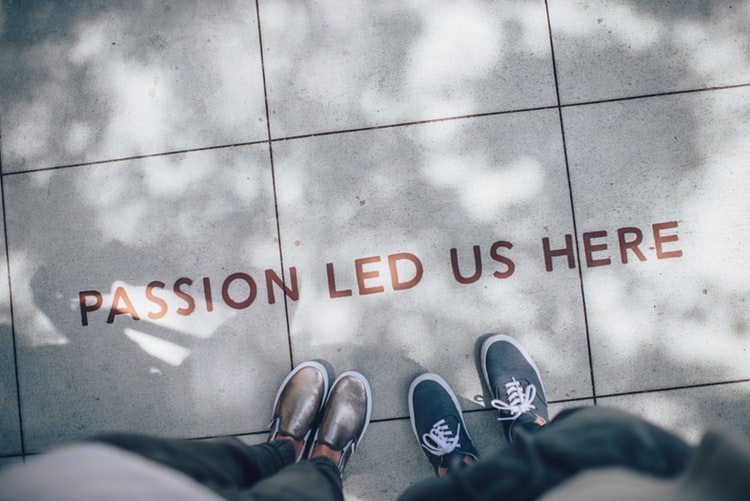 Find someone in the industry who can show you the ropes. "Connection, collaboration and having mentors is really important to launch a career. Learn from mentors and go work with established engineers/producer(s). It's a great way to get more opportunities," Levy-Lasne said. An easy and beneficial way to do so lies in your very community. To broaden your reach, look for local artists, bands and ensembles to get into touch with. Even if they don't coincide with your exact interests, it doesn't hurt to connect with others. "Try to gain access to very high quality performances. Also attend, if possible, rehearsals by outstanding soloists and ensembles, become familiar with works outside of your specialty," Kinderman said. Form relationships—chances are you both may learn and benefit.
9. Create an Online Presence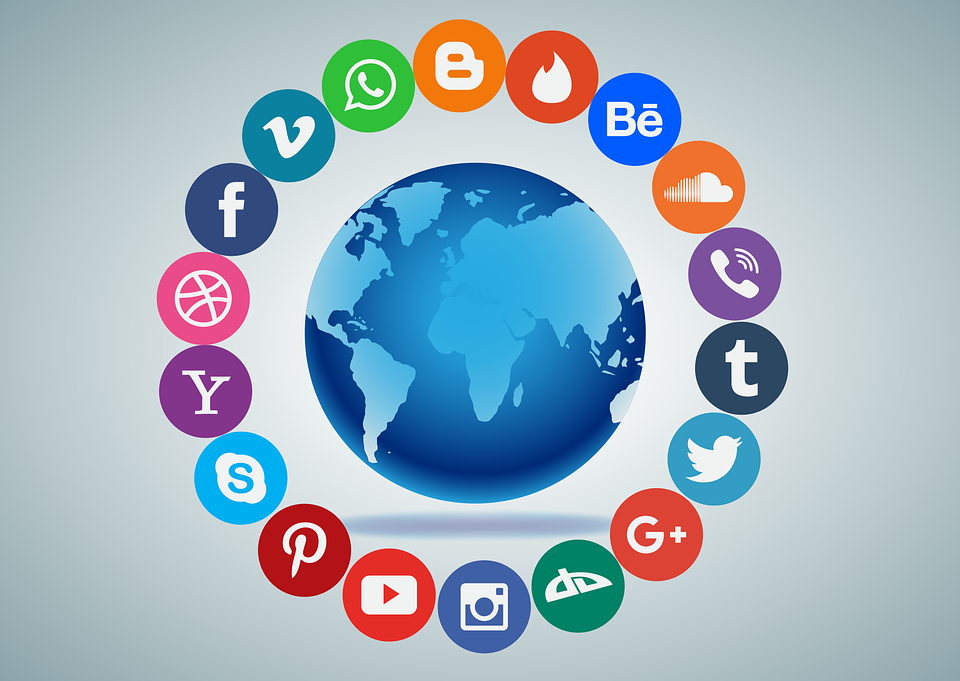 Okay, so how many times did you check social media today? Probably quite a bit, right? At your fingertips, you hold the power to captivate an audience. "Yes, they need to hone their craft and make music that is genuine and sincere, but they also need to connect and remain connected to their fans. This will blossom and help to grow their following," said Cowen. Take full advantage of the world that we live in—hop onto Twitter, Facebook, Instagram and any other social media outlet that you can think of. For example, look at George Mason University junior Nick McKee's presentation of his violin skills on his Instagram or graduate student Valerie Stern's branded website where she showcases her work and distinguishes herself as a pianist, composer and educator. The key lies in clear communication and using your platform to share relevant music experiences and music career goals. Simply start by creating a domain name with your personal name and starting with Wix, Squarespace, or WordPress theme that can help you create a space online to serve as another way to demonstrate your passion for the industry. You can also share your music and grow your brand on social platforms like SoundCloud and YouTube.
10. Ability to Face Rejection, Willingness to Jump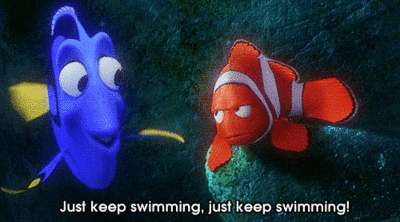 Rejection and criticism go hand in hand with the music industry as it does with any career journey. You must persevere. "No matter what it is, by the way. Not just in your songs not getting picked up; rejection in all kinds of things…If in your first rejection you quit, this wasn't for you," Sanchez said. Along with that, you must prepare yourself for criticism at all accounts, especially when you grow your personal brand and gain a following. You must also ready yourself to leap at any opportunity that presents itself. "For example, if having a profession in the live entertainment branch, an obstacle you have to overcome is being able to immediately drop everything and go travel," Sanchez said. The reality comes to the fact that you may get a call out of nowhere. A pro audio and sound engineer might need to ready themselves at a moment's notice for an immediate three-week touring opportunity. Let's say you have a blog and have interned for music marketing agency Girlie Action Media. If a temporary position opens up, take the leap to start flexing those music communication skills.
Bonus: Find your Cheerleaders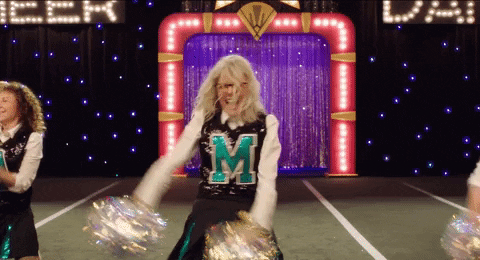 Surround yourself with as much support as possible. Before doing so though, get strategic and figure out your plan. "Everybody has to find their own business model. And that is actually, in a way, the only thing that becomes relevant—figuring out what you want to do," said Burger, also a Professor of Composition & Music Entrepreneurship. In order to launch your career, you must define your goals and vision for your future career. Also identify your values. Do you value innovation? Challenges? Honesty? Work/life balance? Once you know this for yourself, set out to find people who align with your passion and values. The music career journey is not a solo journey—just like music it's an interconnected experience.
This post is sponsored by The NAMM Foundation.